13 Best Side Dishes for Mahi Mahi (Updated 2023)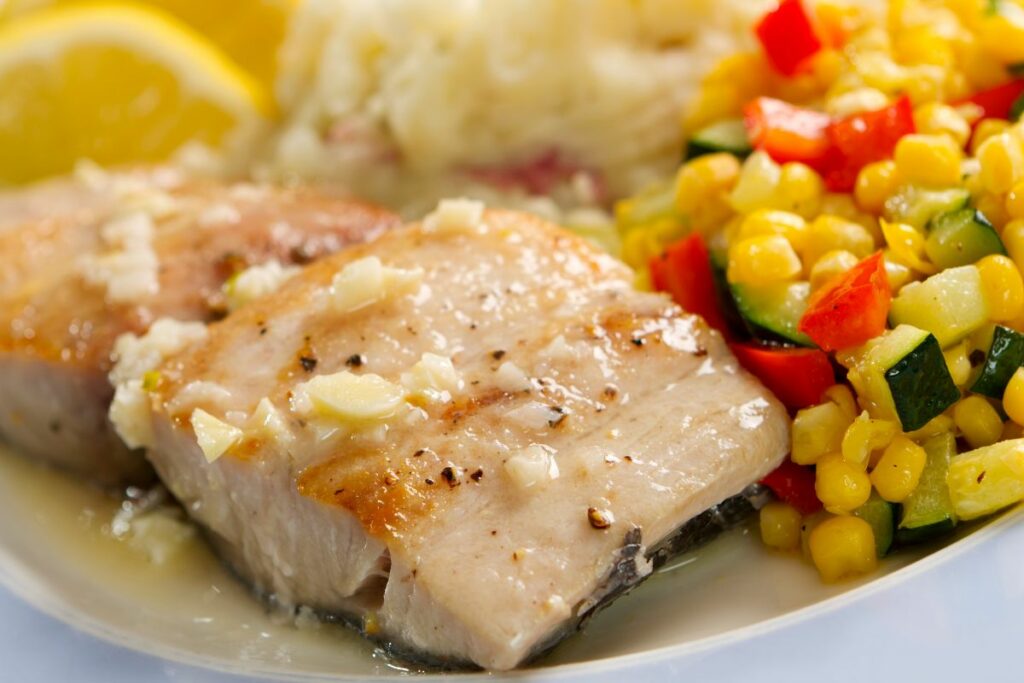 Are you wondering what goes well with Mahi Mahi? Stick around as we share a list of the most popular Mahi Mahi side dishes in this article.
Mahi Mahi is a popular choice among seafood enthusiasts because of its mild, slightly sweet flavor and firm texture. Mahi also goes by the 'dolphinfish', but don't be misled; it has nothing to do with dolphins.
When cooked, this fish will have a light ocean scent and be very pale pink to grayish.
Now Finding a side dish that complements the fish is one of the most important considerations when deciding how to serve it.
When looking for the perfect accompaniment to your seafood dinner, the following Mahi Mahi side dishes are excellent choices.
Best Side Dishes for Mahi Mahi
1. Pineapple mango salsa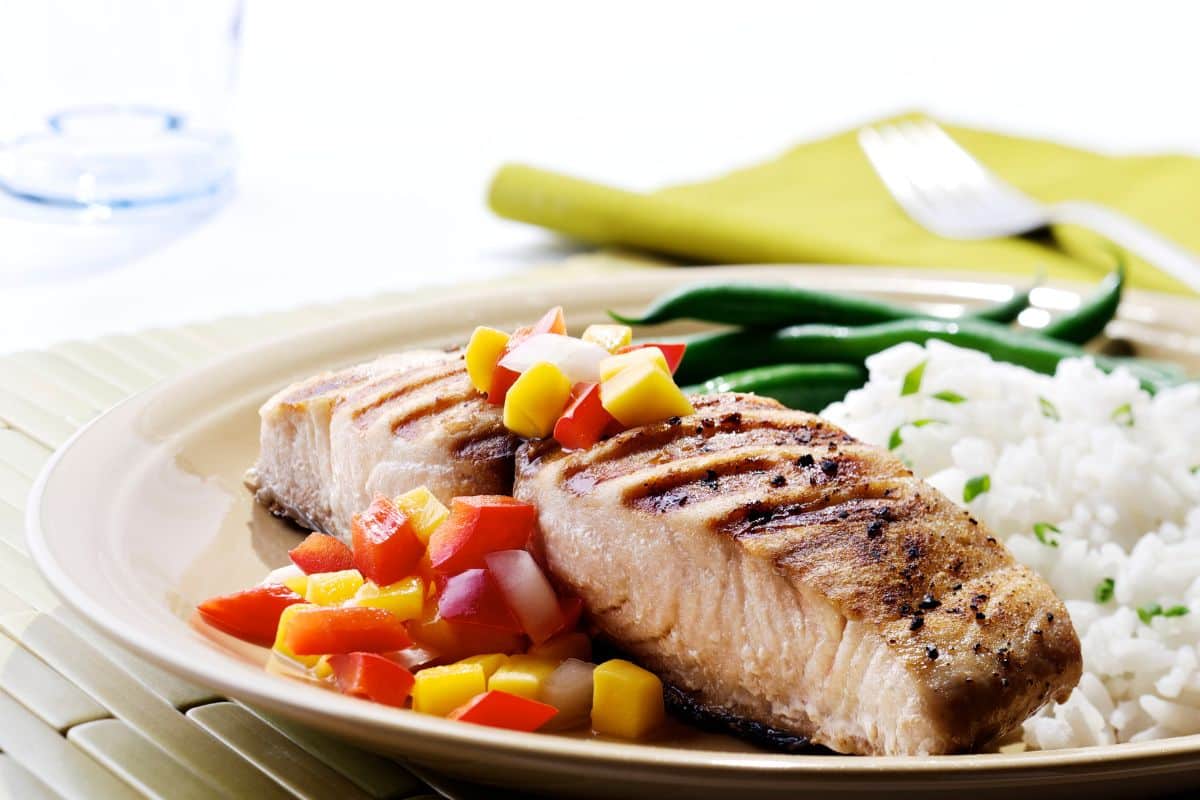 This side dish will take your Mahi Mahi to the next level. The sweetness of the fruits is balanced by the acidity of lime juice, creating a flavor combination that will have your tastebuds buzzing.
Make the salsa a few hours before dinner so it has time to cool in the fridge; also, you'll need to make extra because your guests won't be able to take their hands off this side dish!
2. Heirloom tomato salad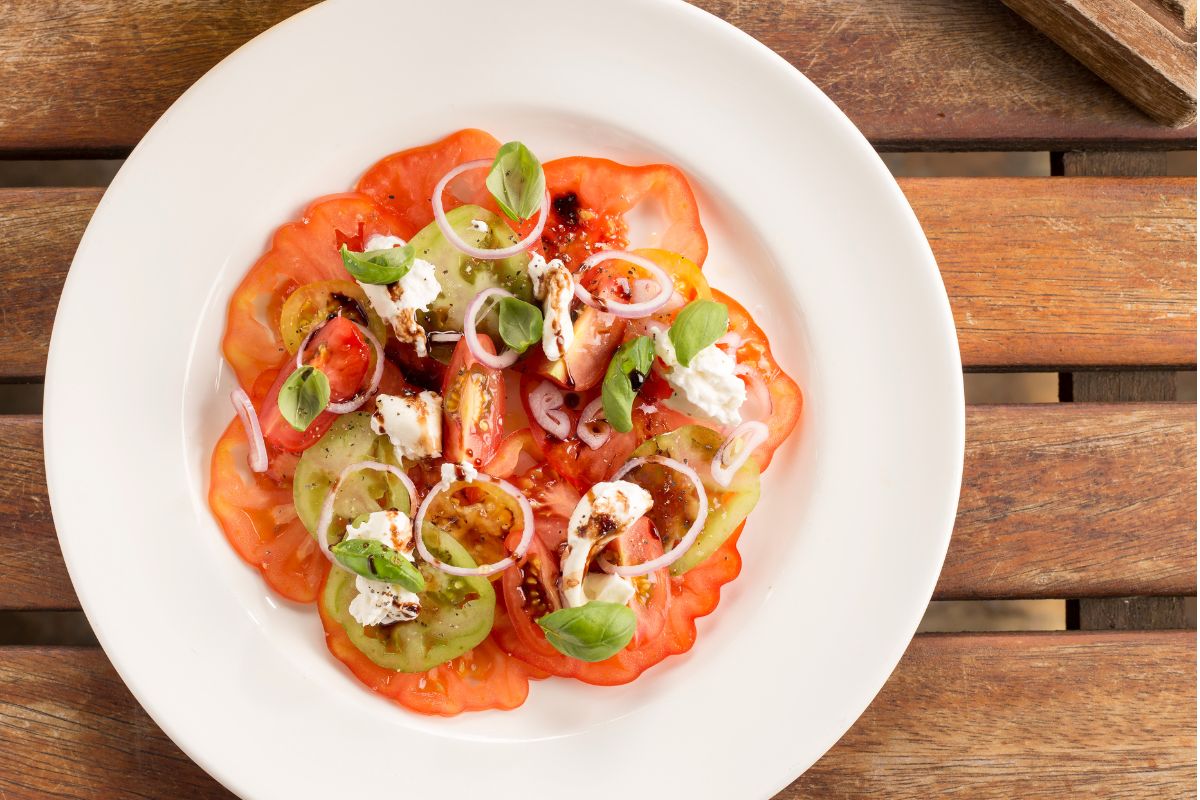 This salad combines grape tomatoes and heirlooms and creates a lively and eye-catching side dish.
For a social media-worthy photo, place your grilled Mahi Mahi on a bed of this tomato salad.
The subtle sweetness that Mahi Mahi brings will enhance the summery flavors.
3. Lemon Herb Couscous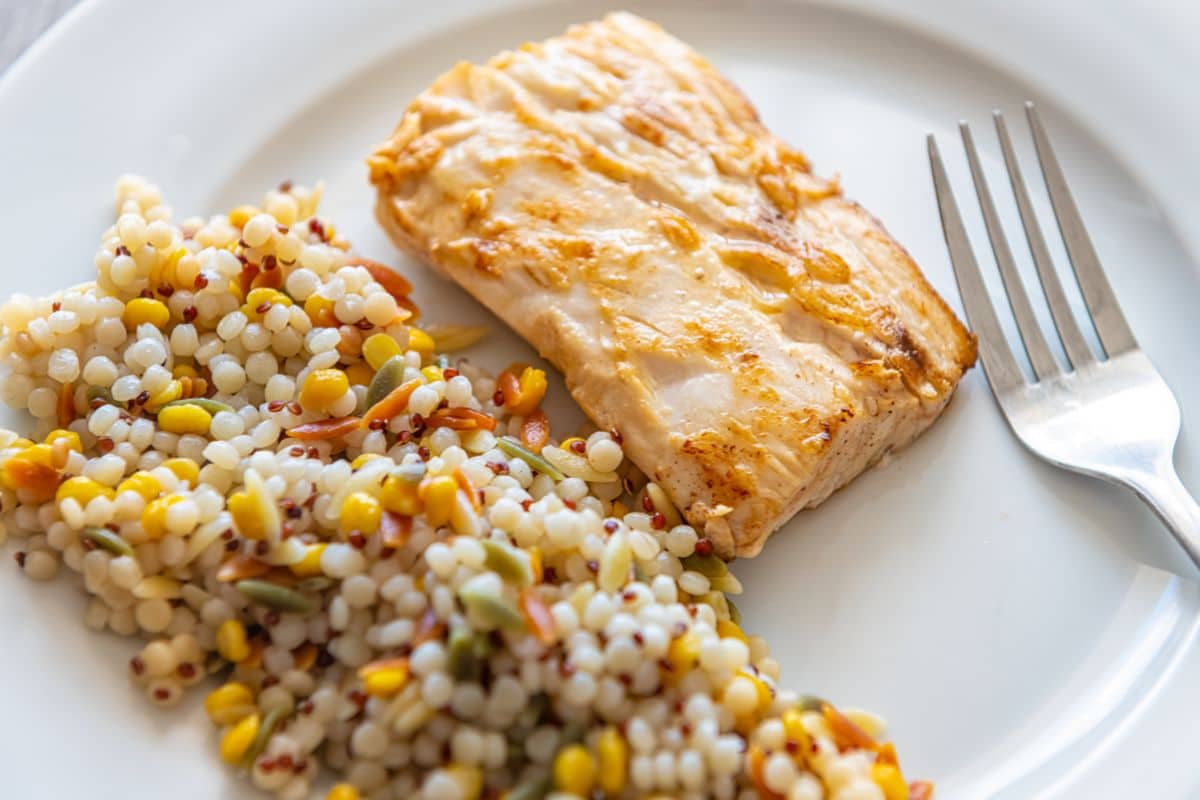 Couscous, a type of pasta, is one intriguing twist on a more conventional salad.
It is delicate enough not to overpower the flavor of the accompanying fish because it can absorb flavors while retaining its core charm.
All it takes to make an intriguing and unforgettable side dish is a little oil in addition to spices and citrus.
For a complete, crowd-pleasing meal, boil the couscous mixture for just a few minutes before serving it chilled or warm.
4. Zucchini Noodles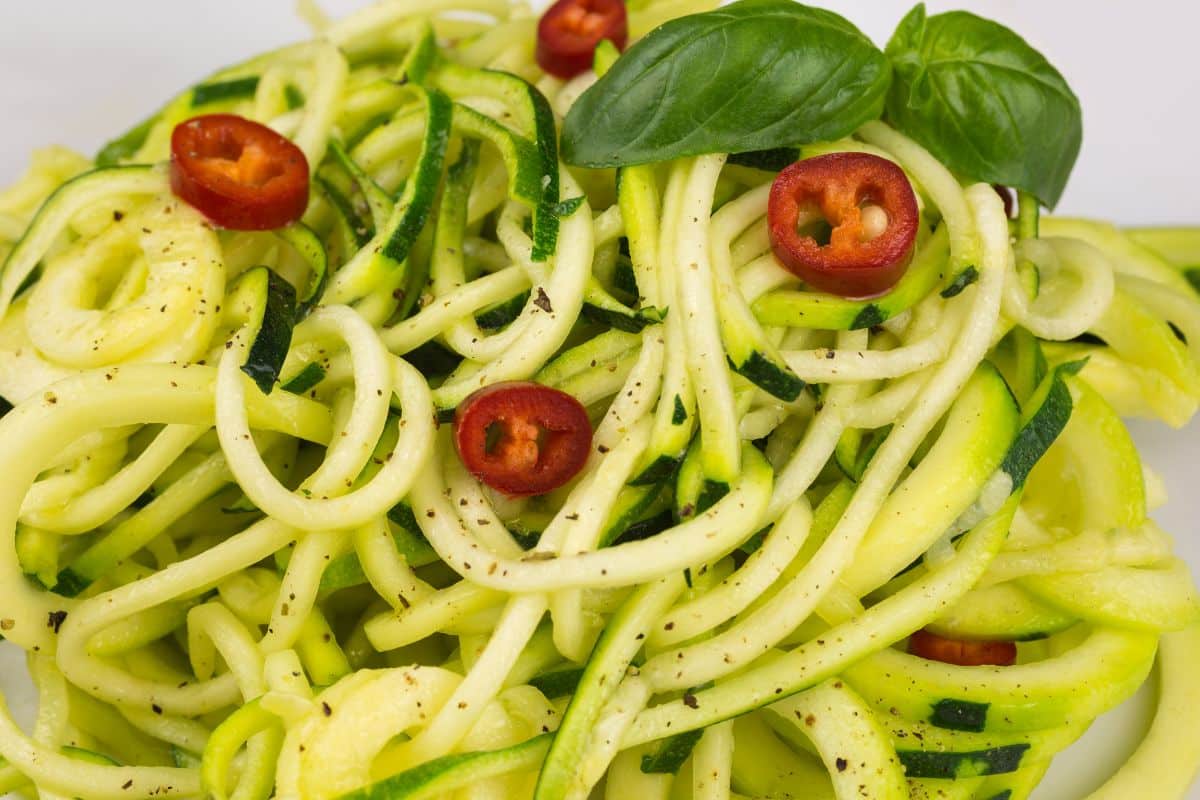 Zucchini is a versatile vegetable that contains a combo of taste and nutrition.
One delicious way to prepare it is to slice it up and cook it like a traditional pasta side dish. To make the desired cuts, use a spiralizer or a regular knife.
All that remains is a quick sauté to achieve the desired flavor and consistency for serving with Mahi Mahi.
5. Cajun Roasted Potatoes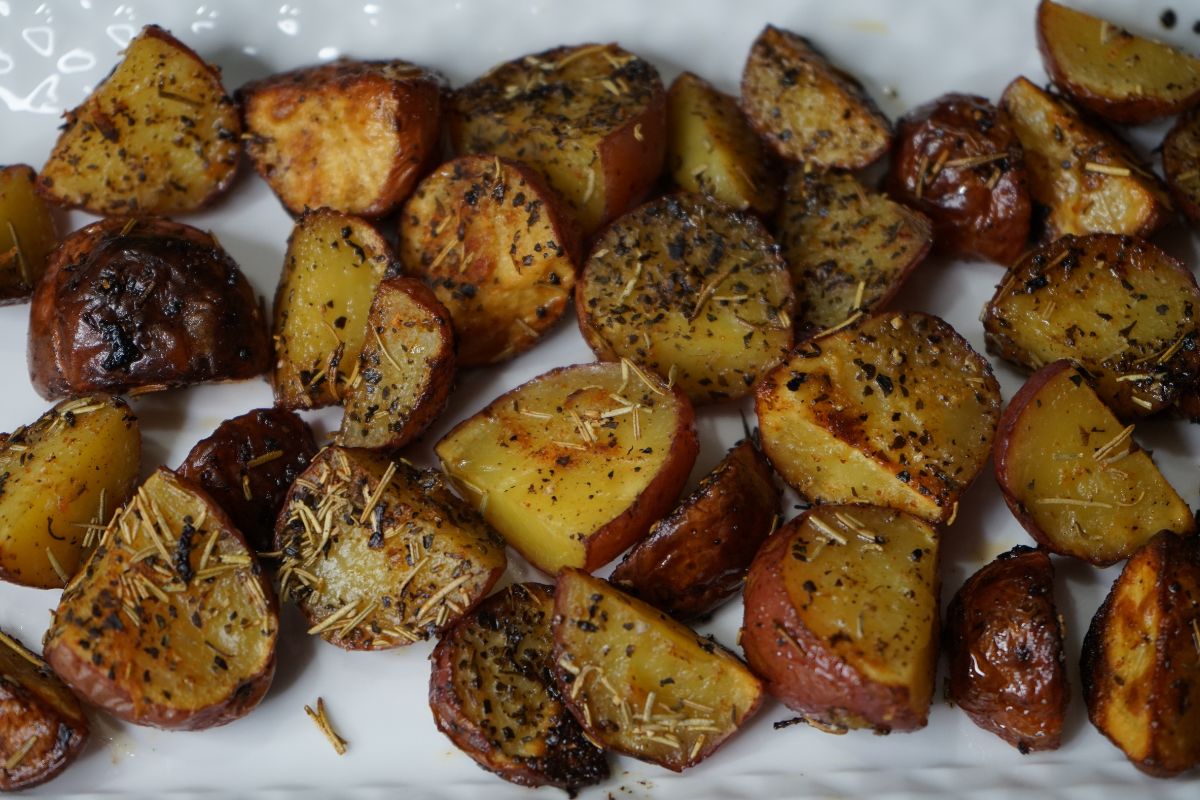 All varieties of potatoes can make delicious side dishes for a wide range of entrees. However, one of the best preparations for Mahi Mahi is cajun roasted potatoes.
Simply place the diced and boiled potatoes on a baking sheet with some addition of spices and garlic.
A filet of Mahi Mahi will pair perfectly with it when it is all combined and roasted in an oven set to 450 degrees Fahrenheit.
6. Cilantro Lime Rice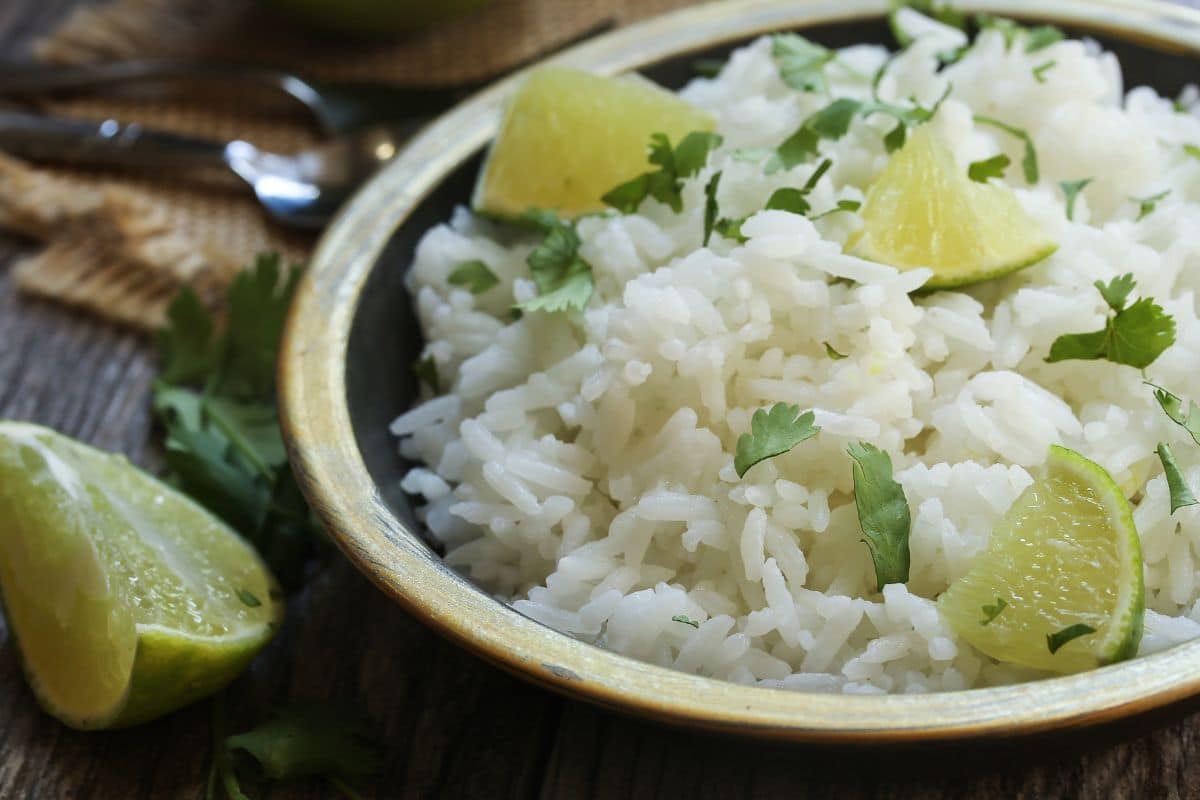 Rice is a light and delicate side dish that won't overpower a meal with fish as the main course. Mahi Mahi pairs excellently with the flavors of cilantro and lime.
Add the spices and garlic to the rice after it has been briefly browned to complete cooking this delicious side dish.
After the whole process of boiling, simmering, and draining of rice, add lime juice and cilantro to give it a finishing touch for a flavor you won't soon forget.
7. French Fries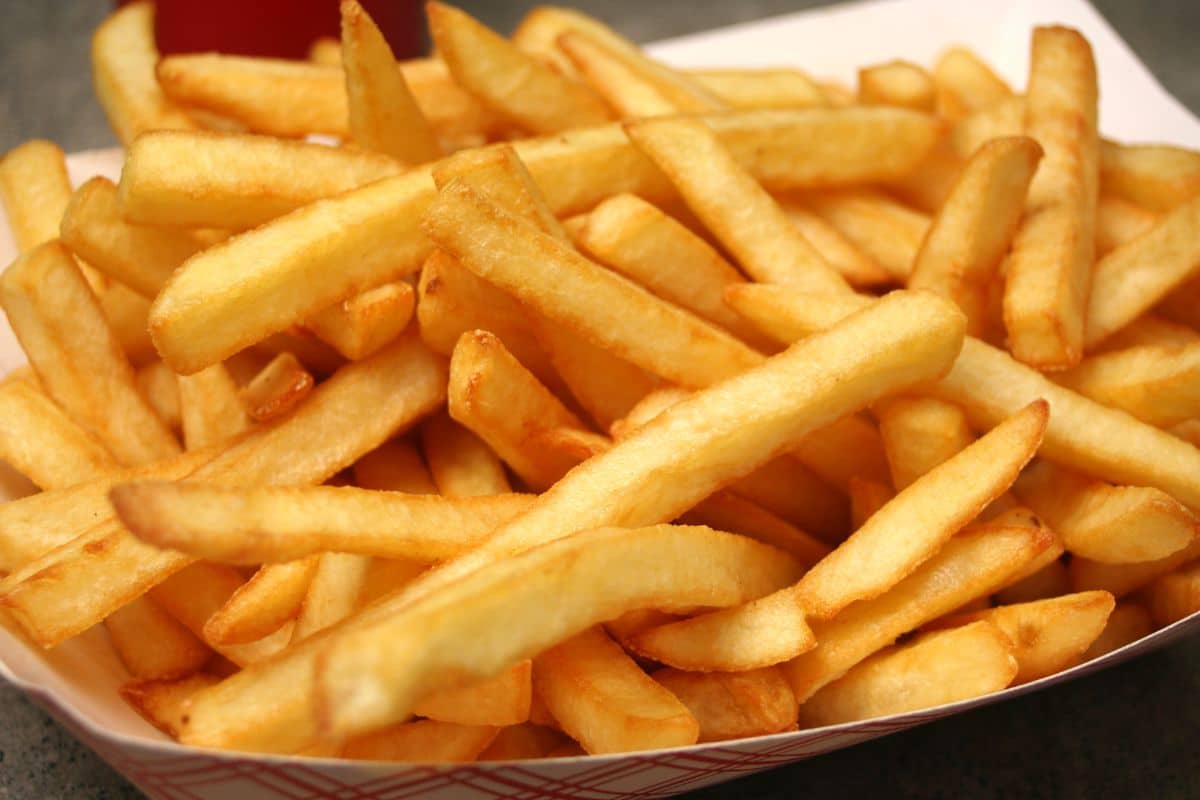 It doesn't matter if you are serving fried or breaded Mahi Mahi fillet; homemade French fries are a no-brainer as the ideal side dish for this.
When served with your favorite dipping sauce, the fries will be a real crowd pleaser (even the kids will wolf it down). I would choose tartar sauce.
8. Greek Salad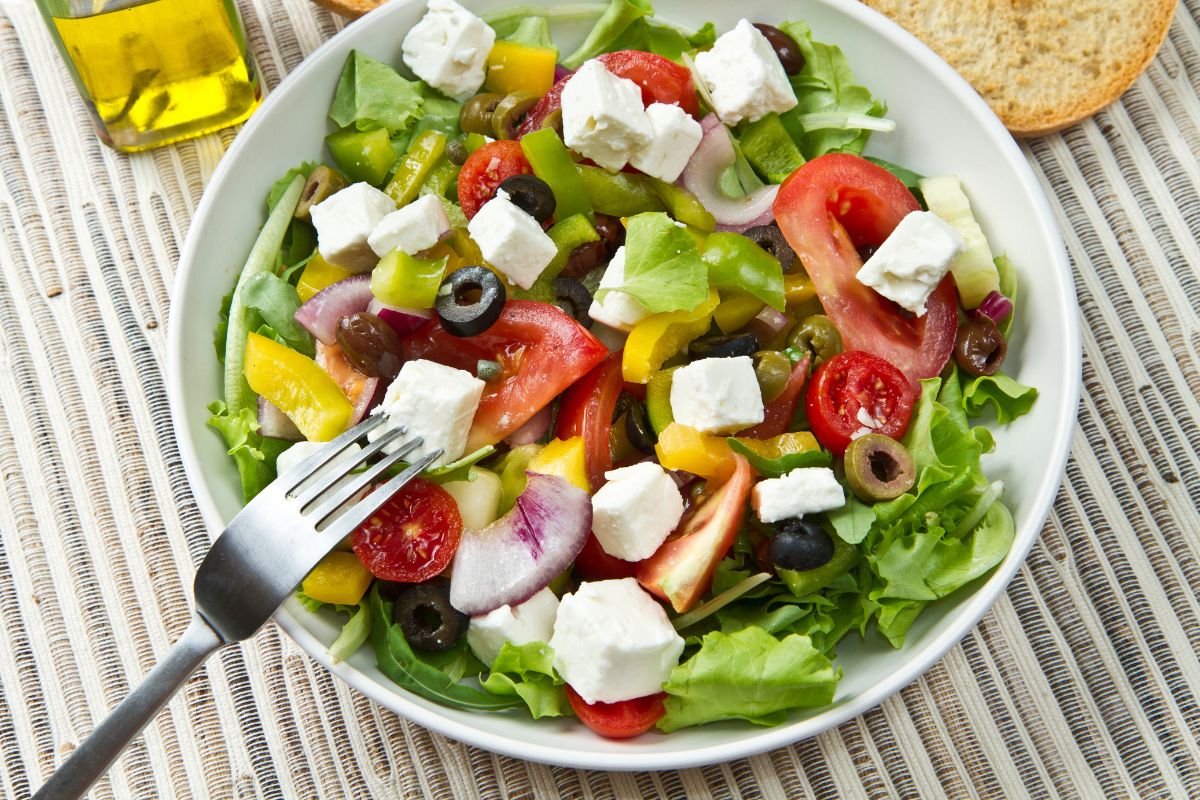 A light yet flavorful salad pairs up nicely with a piece of Mahi Mahi. While there are numerous options, a classic Greek salad is a surefire crowd-pleaser.
With just a few fresh ingredients like cucumbers, tomatoes, onion, bell pepper, and olives, you can create the exquisite flavor of this salad at home.
Add a bit of feta cheese and olive oil dressing at the top and serve alongside your Mahi Mahi fillet.
9. Orzo bake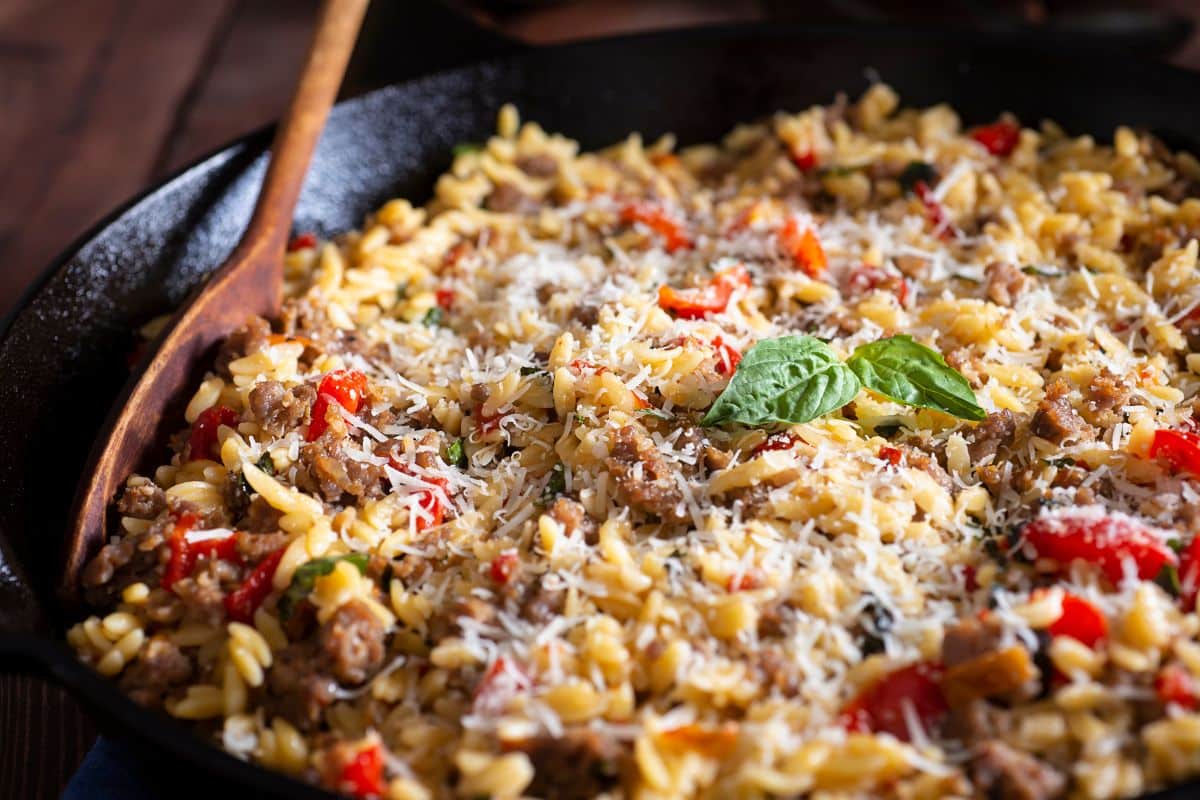 In this orzo bake, cheddar and broccoli are a traditional pairing. It's a cheese-and-crunchy one-pot miracle.
Mahi-flaky and soft texture pairs perfectly with the creamy flavor of this side dish. What makes this orzo bake so great?
There are fewer dishes for you to wash because everything is combined in one pot!
10. Broccoli Salad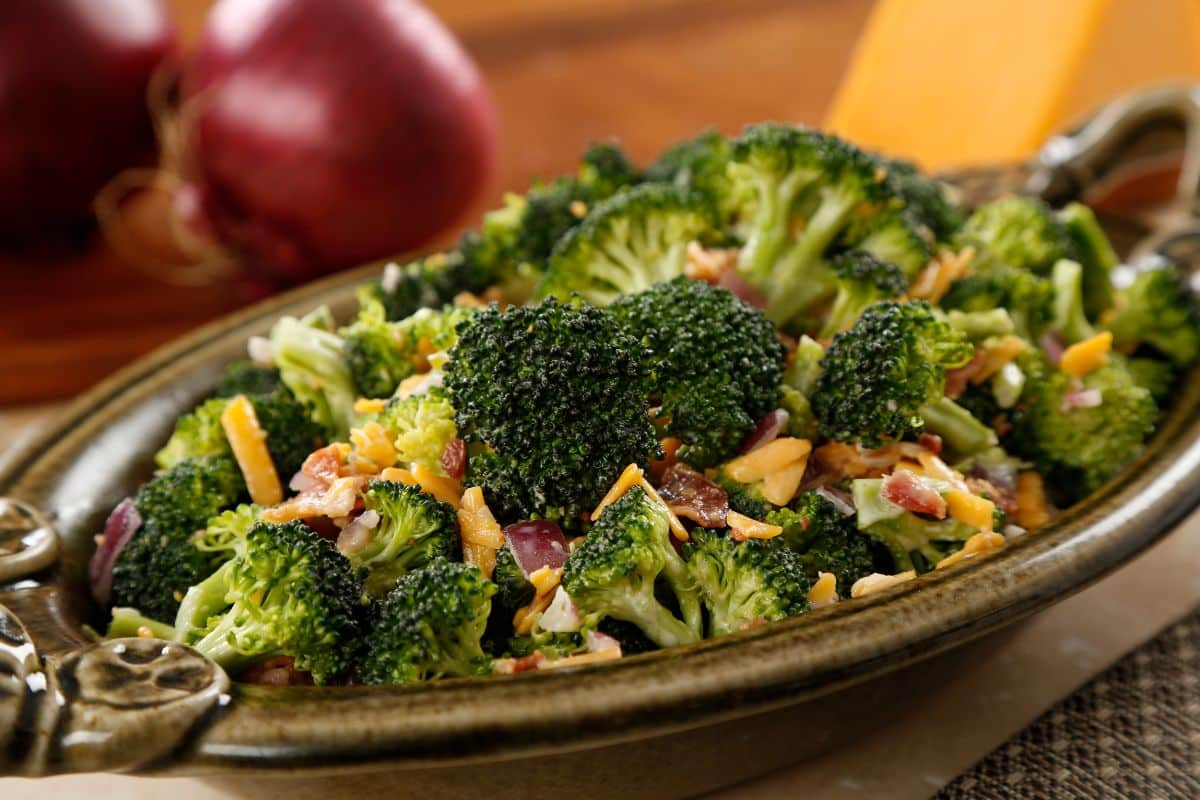 Whether someone likes raw broccoli or not, everyone loves the rich, slightly sweet flavor of broccoli salad, and Mahi Mahi filet pairs well with it as well.
Vinegar, mayo, raisins, and bacon vinegar are typical additions that give the broccoli its distinct flavor notes.
It's ready to serve when you add some crunch or shredded cheese for another layer.
11. Roasted carrots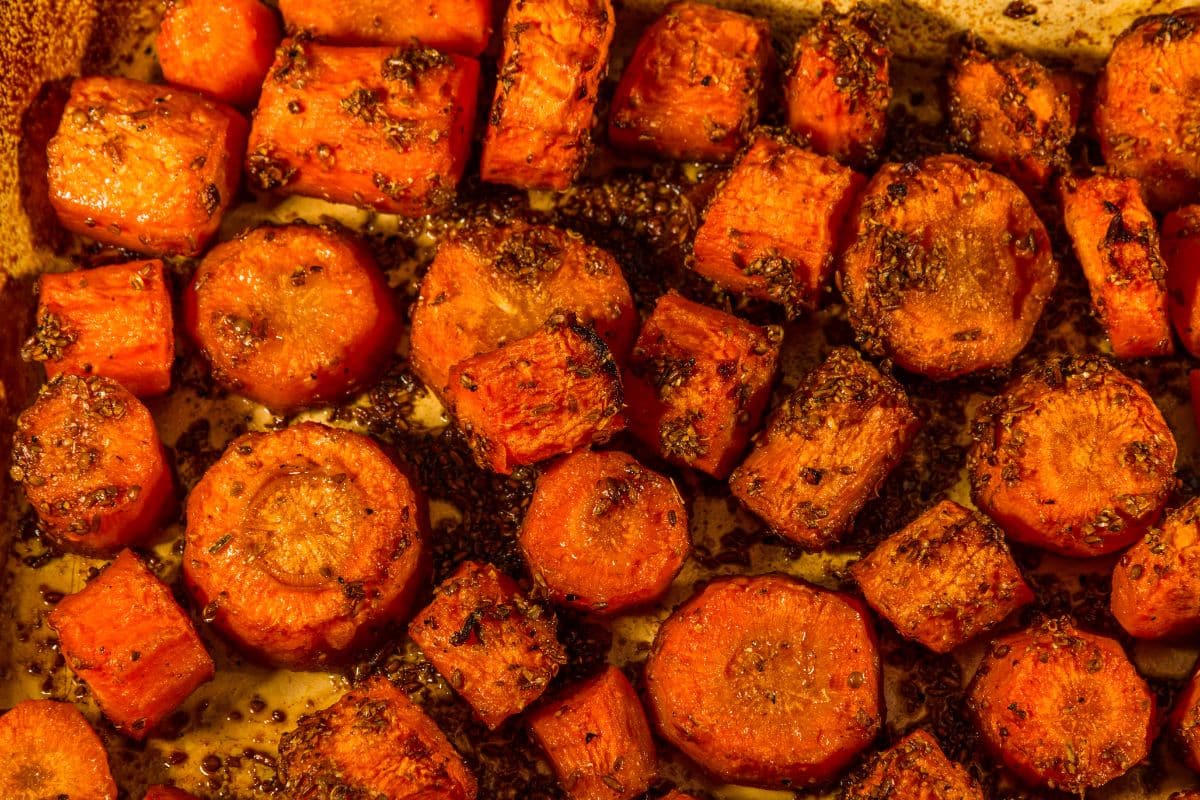 If you think you are running out of time, then the best option would be to roast some carrots as a side dish.
All you need are some carrots and your preferred seasoning. You can roast carrots with thyme, and honey and grate some orange zest on top afterward.
In contrast, with the soft Mahi Mahi, make sure to leave the carrots with some crunch.
12. Jicama slaw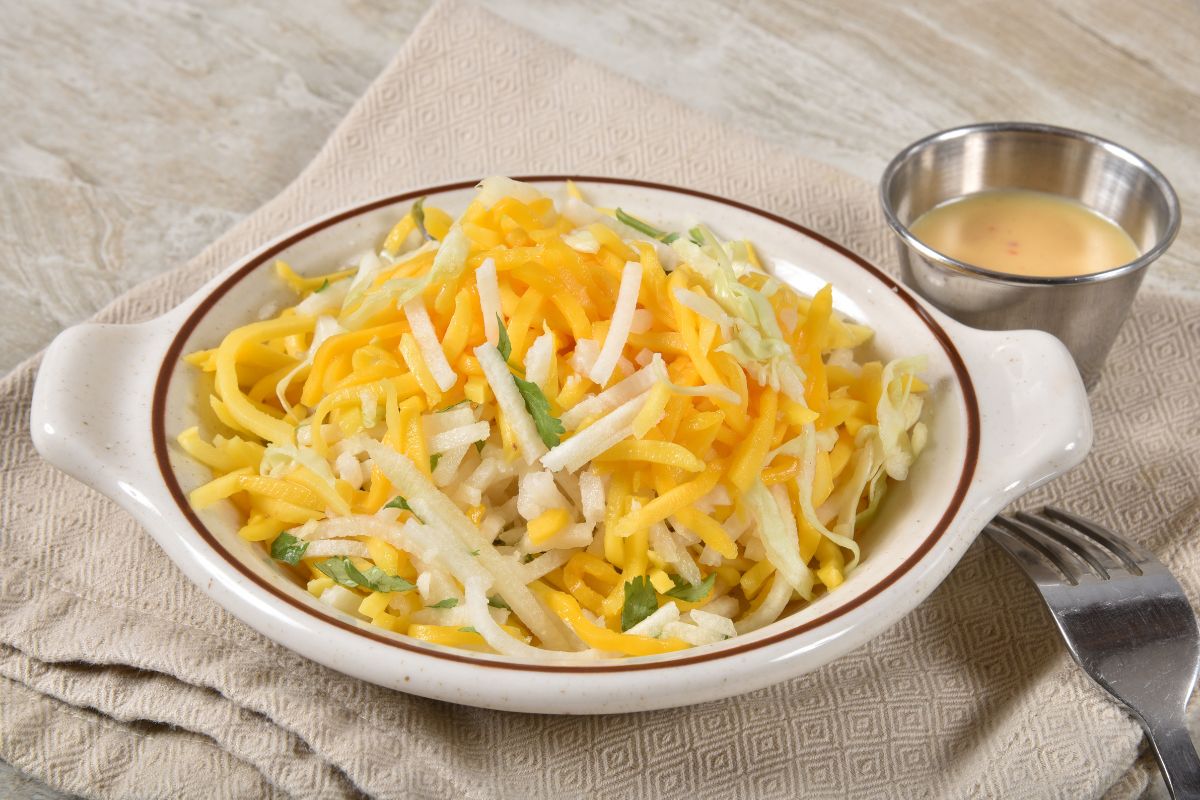 If this side dish is unfamiliar to you, you are missing out on something unique. It is a root vegetable that is remarkably crisp and energizing, making it ideal for the summer.
This jicama slaw will elevate your Mahi Mahi when ripe mangoes are added. Be ready for requests for the recipe from everyone!
13. Peperonata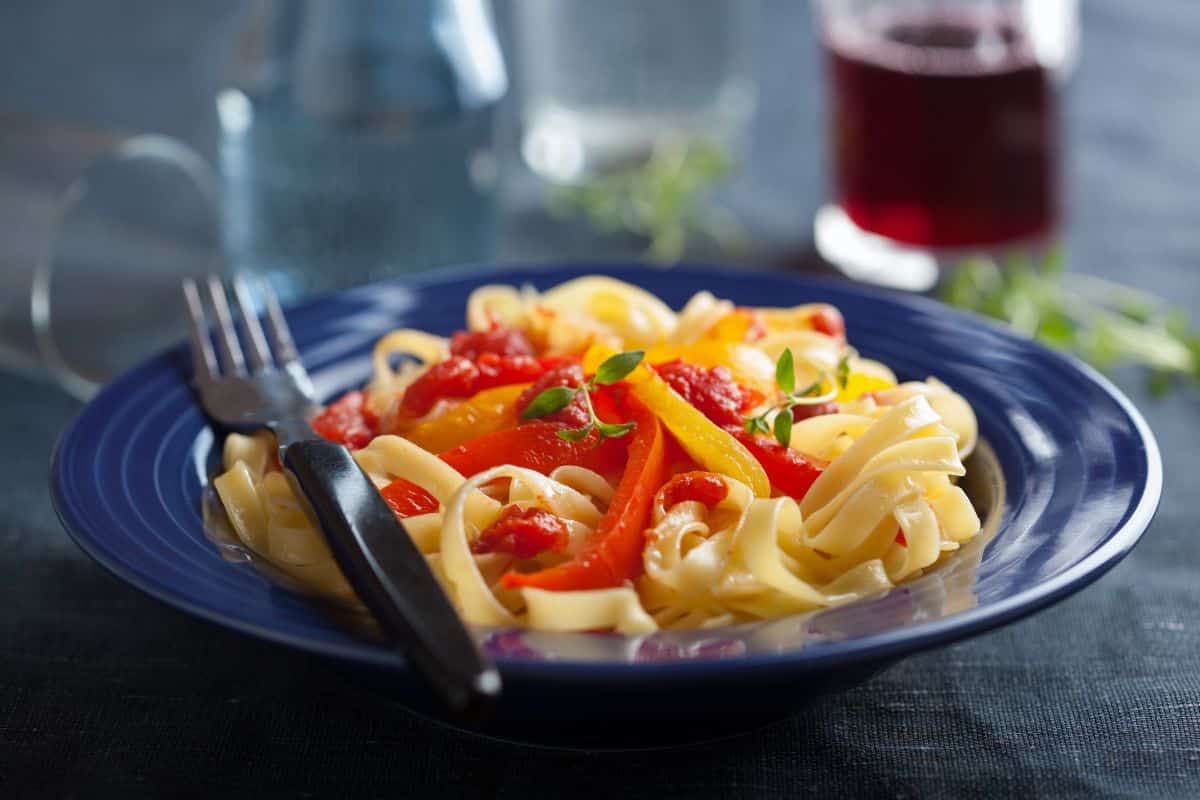 Italian pepper stew is another name for peperonata. Wine simulates peppers and onions until they are tender enough to melt in your mouth.
The making of this time consuming, but I assure you it's worth your while! For a filling but light main course, spoon it over your Mahi Mahi.
Final Words
Mahi Mahi is a fish that is often served with side dishes. The flavors of the fish itself are enhanced when served with one of these thirteen mouthwatering side dishes.
The side dishes are quick and simple to prepare, making them ideal for people with busy schedules.
So why are you still waiting? Watch how quickly some Mahi Mahi is devoured when served with one of these side dishes.
Print
13 Best Side Dishes for Mahi Mahi
Check out these great Side Dish Recipes for Mahi Mahi that have been shared on Pinterest.
Author:
Prep Time:

5 minutes

Cook Time:

10 minutes

Total Time:

15 minutes

Yield:

1 serving

Category:

Sides

Method:

Cooking

Cuisine:

Side Dish
Instructions
Click on each link above to view the pin and recipe.
Obtain all the necessary ingredients to make the recipe.
Follow the steps to create your side dish.
Enjoy your delicious meal =)
Nutrition
Serving Size:

1 serving

Calories:

250

Sugar:

8 g

Sodium:

2030 mg

Fat:

19 g

Saturated Fat:

0 g

Unsaturated Fat:

0 g

Trans Fat:

0 g

Carbohydrates:

12 g

Fiber:

2 g

Protein:

8 g

Cholesterol:

0 mg
Keywords: Best Side Dishes for Mahi Mahi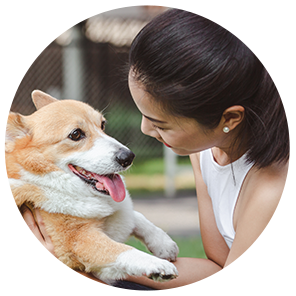 Hi, I'm Linda thanks for stopping by! We're so happy you're here. If you're a foodie and love to cook from home - you're in the right place..
LEARN MORE
Join the mailing list and receive our free newsletter!
Recipe Marker provides you with the best information about home cooking tips, recipes, ingredient substitutes and more. Check out our blog to see the latest articles.