9 Best Side Dishes for Sweet and Sour Chicken to try in 2023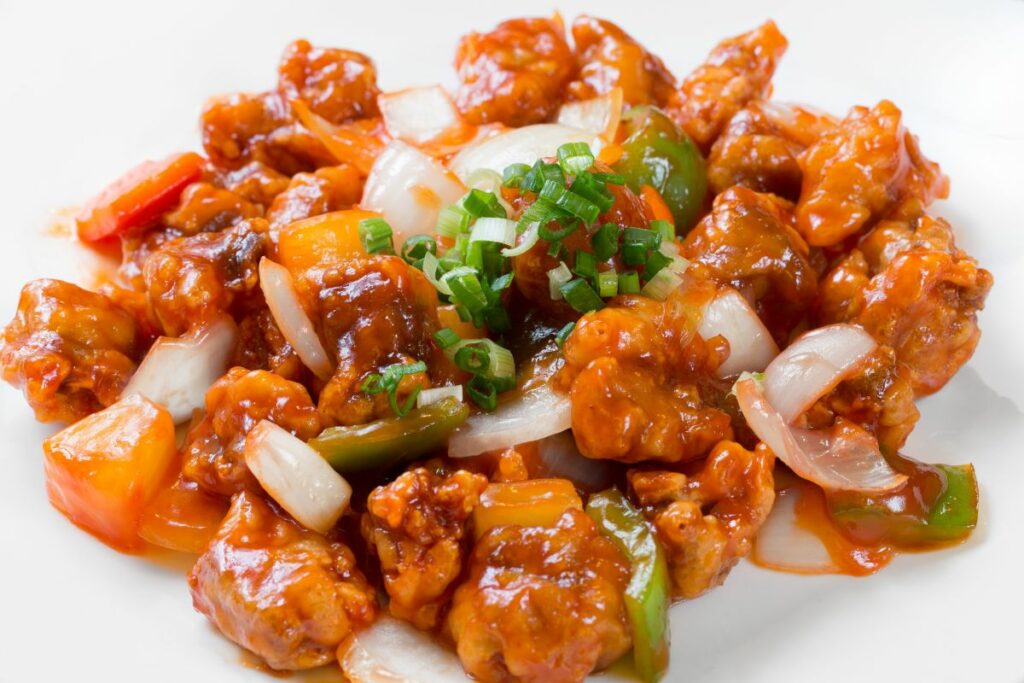 Are you wondering what goes well with sweet and sour chicken? Stick around as we share a list of the most popular sweet and sour chicken side dishes in this article.
Sweet and sour chicken, which comes from Asian cuisine, is liked by many. The dish is usually eaten with noodles or rice.
Even while the sweet and sour chicken is a delicious dish on its own, there is a way that it can be made into a delicacy, and that can be done by adding a side dish.
If you think the flavor of sweet and sour chicken is too strong on its own, you can balance it out with a moderate side dish.
The dishes listed below come in various flavors so everyone with diverse palates can find something they enjoy. Here are nine of the best side dishes to pair with sweet and sour chicken:
Best Side Dishes for Sweet and Sour Chicken
1. Rice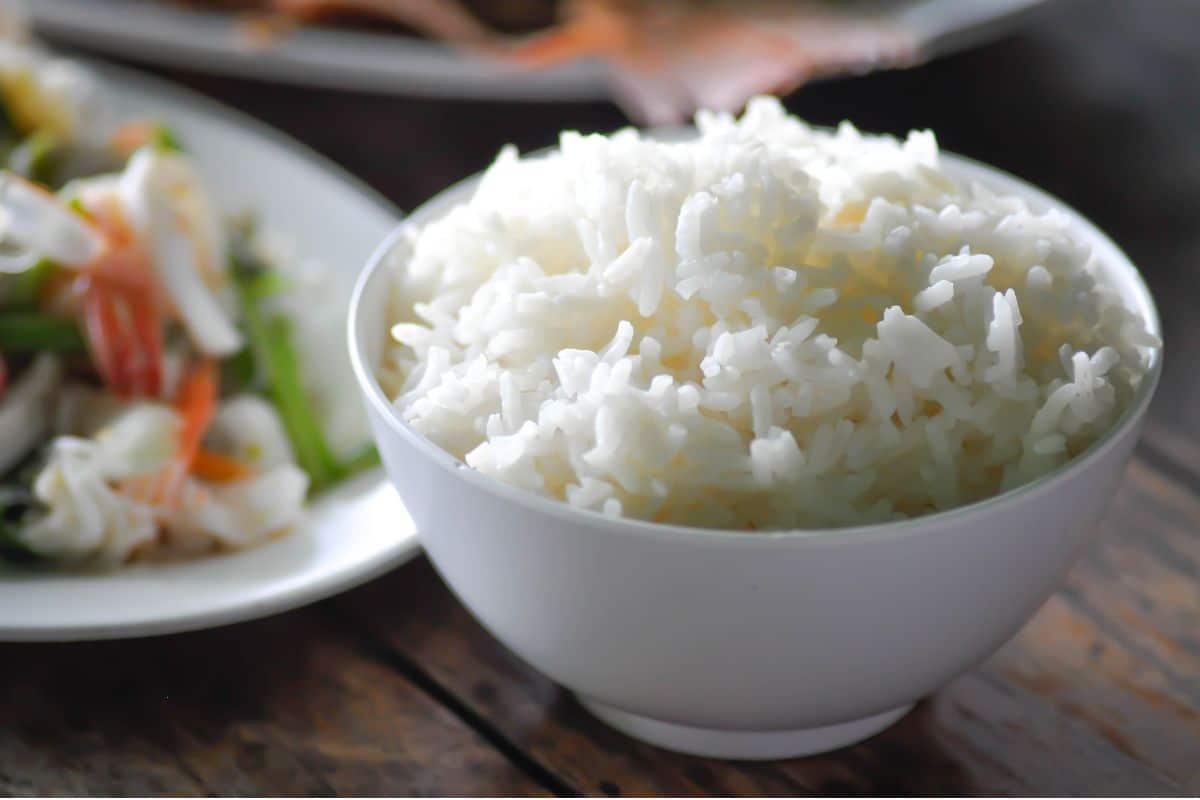 Rice is a universal side dish that pairs with almost anything, but it goes well with sweet and sour chicken.
Rice's blandness makes it the ideal vehicle for absorbing the taste of sweet and sour chicken. Rice can be ready to serve in minutes and doesn't require you to shoulder the load of creating difficult and intricate side dishes.
Making this side dish is even easier if you have a rice cooker.
In this instance, all you need to do is add the rice to the cooker and wait for it to finish cooking.
Different types of rice are available in the market, so choose the one that gives an aromatic touch to the dish.
2. Baked Zucchini Fries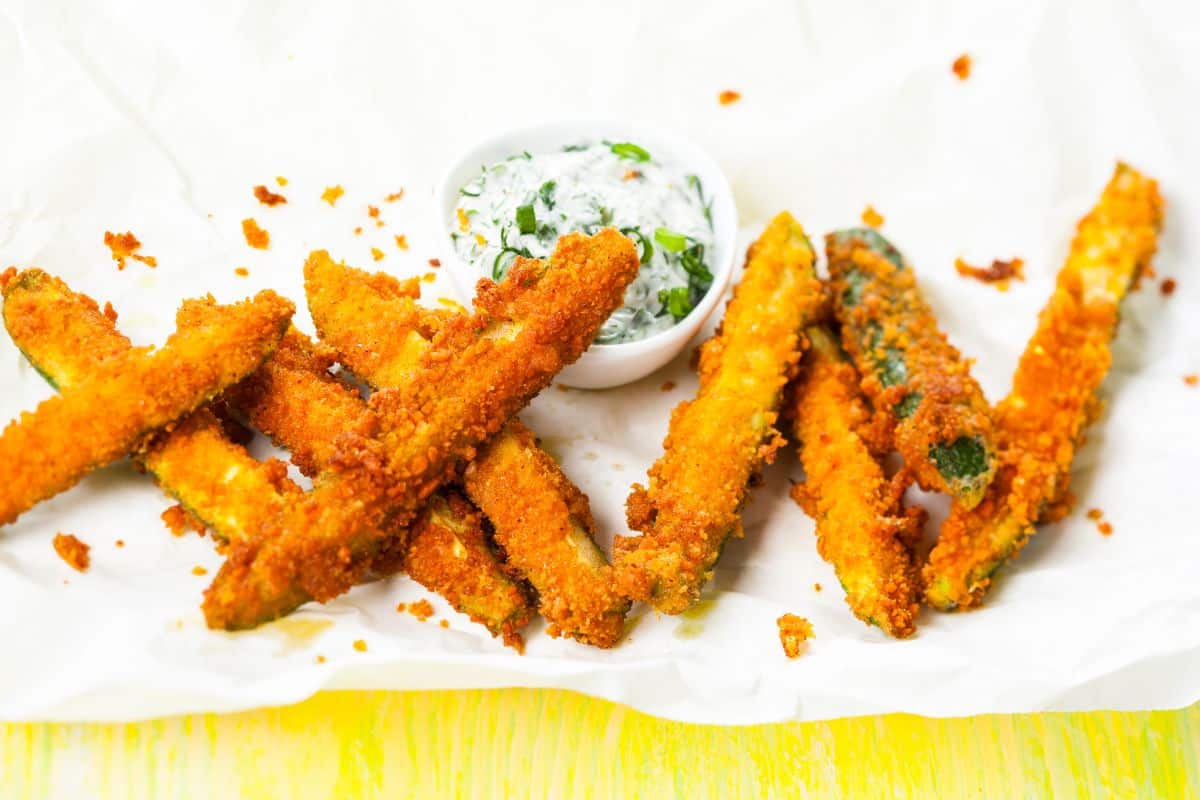 Baked zucchini fries are a tasty addition to a healthy side dish and pair well with sweet and sour chicken.
Deep-fried French fries can be unhealthy, so these baked zucchini fries serve as the perfect substitute for them.
To prepare these fries, chop the zucchini into long strips and then coat them in breadcrumbs. Try including some cayenne pepper in the breadcrumb mixture for a little spiciness.
In the end, bake them for a couple of minutes and serve them with your chicken.
3. Crispy Kale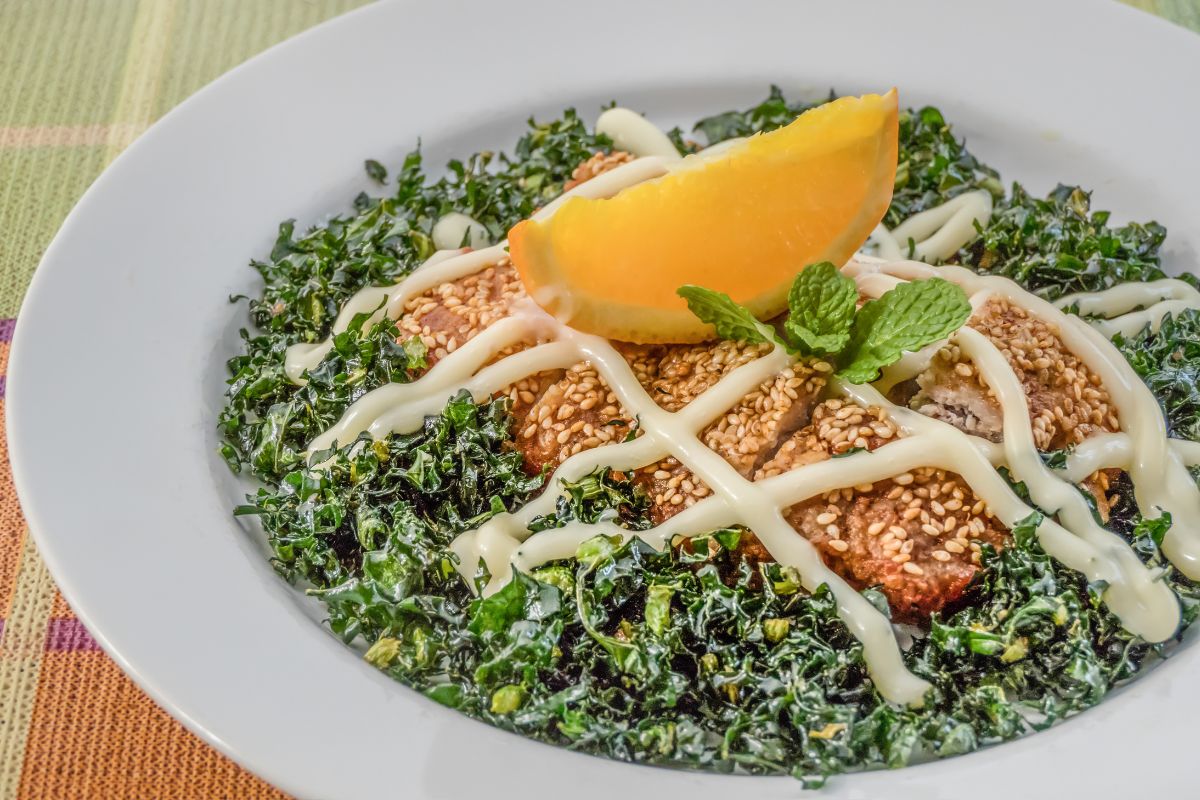 If you are trying to include a nutritious veggie, then kale would be the ideal choice as a side dish.
Kale also works as a substitute for seaweed in case you don't like the flavor or smell of seaweed.
You don't even need to cook them if you have an oven because it is such a simple recipe to prepare, and you can have this crunchy bliss in just a few minutes.
You can top it off with some salt and pepper to give it a wonderful flavor.
4. Egg Rolls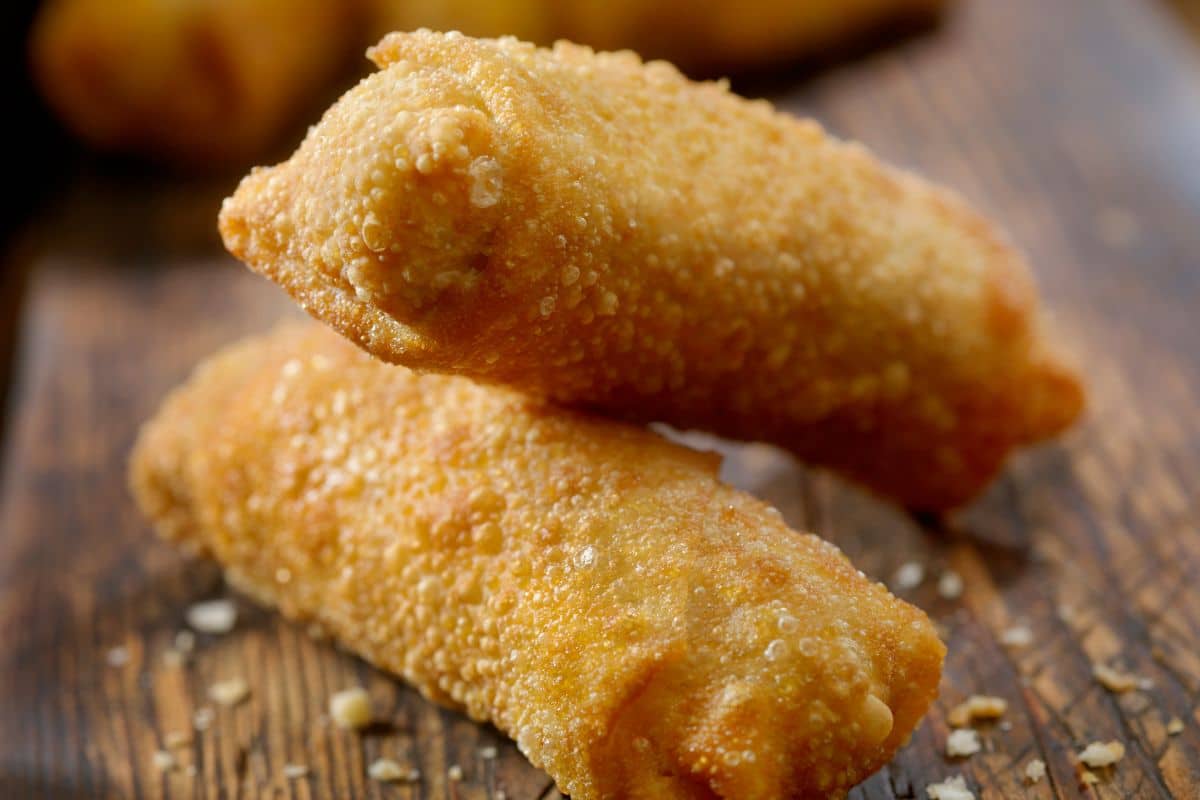 You need to look no further than some delectable egg rolls for a fantastic side dish to go with your sweet and sour chicken.
If you're craving something fried and crunchy, this dish is ideal. Additionally, egg rolls taste fantastic and are simple to make.
Although you can make this dish with egg roll wrappers, most people like to use thicker ones.
Each egg roll half needs a scoop of filling, which is typically pork with carrots, jicama, and cabbage.
For the dipping sauce, fry some garlic in sesame oil until you can smell the aromatic flavors coming out.
5. Cucumber Salad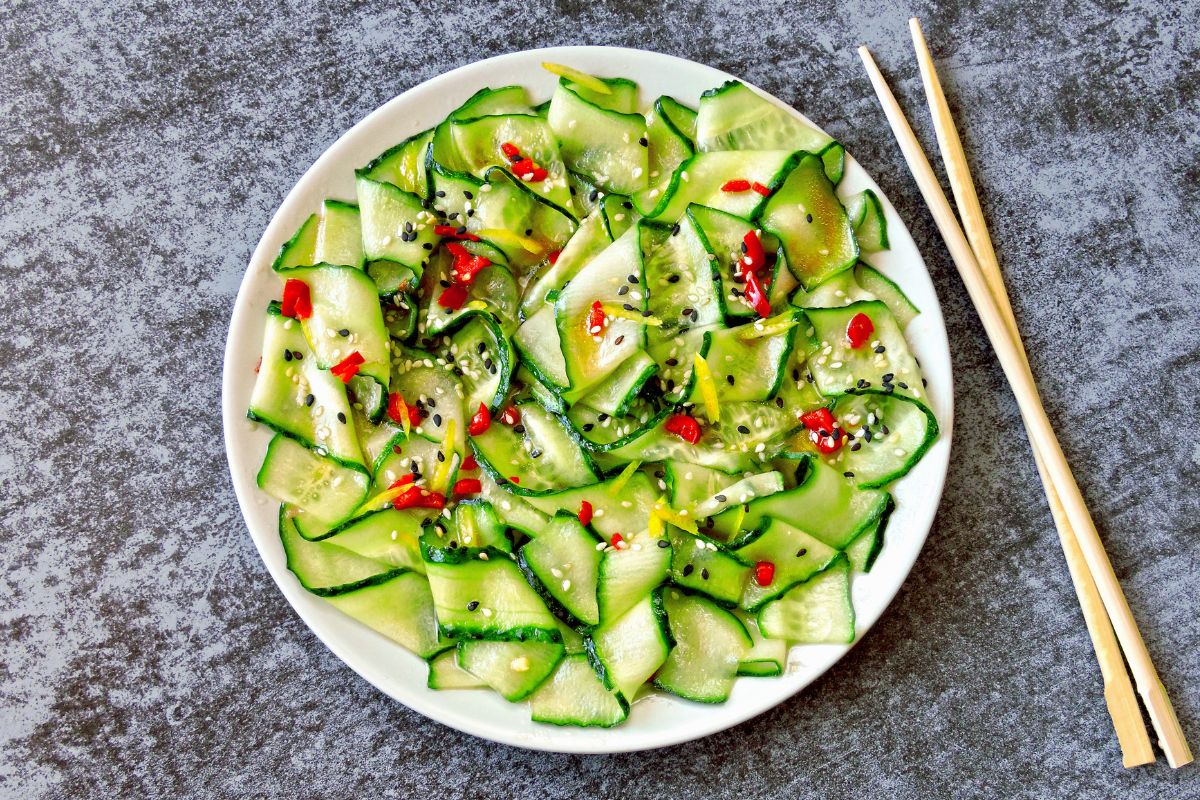 This side dish with Asian influences complements any sweet and spicily prepared dinner, especially the sweet and sour chicken.
To make this dish, you must chop up some cucumbers and combine them with sesame oil, red chili flakes, and a little bit of salt.
Even soy sauce can be used, but the less complicated it is, the more it complements the sweet and sour chicken.
If you want your cucumber salad to be perfect, make sure you deseed the cucumbers.
This side dish can usually be found in Asian cuisines; nevertheless, it's an elegant dish that is tasty and simple to prepare.
6. Fried Tofu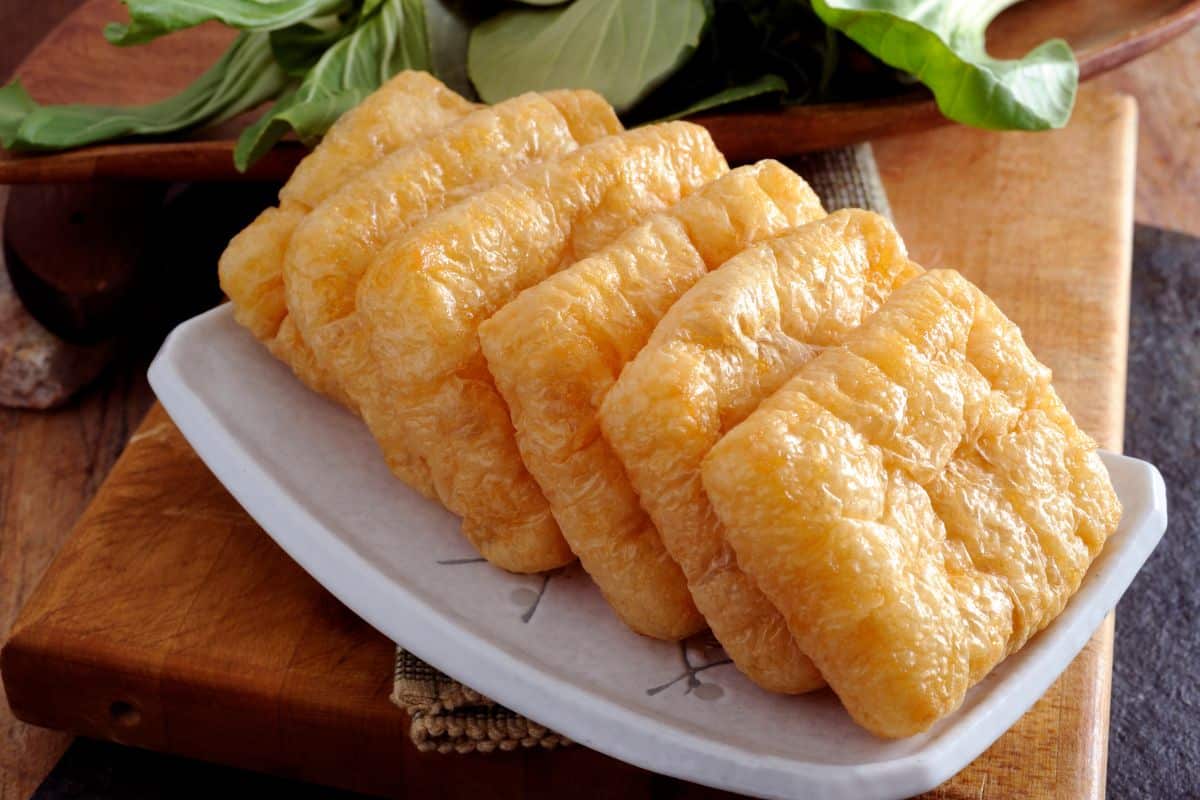 Tofu is the greatest option if you want a side dish without meat but still like the texture.
Since tofu is a great flavor absorber, crispy fried tofu is the greatest side dish for any meal, including a small amount of gravy.
You can fry it in sesame oil to give it an aromatic flavor. You can also top it with sesame seeds for crunch.
7. Potato Salad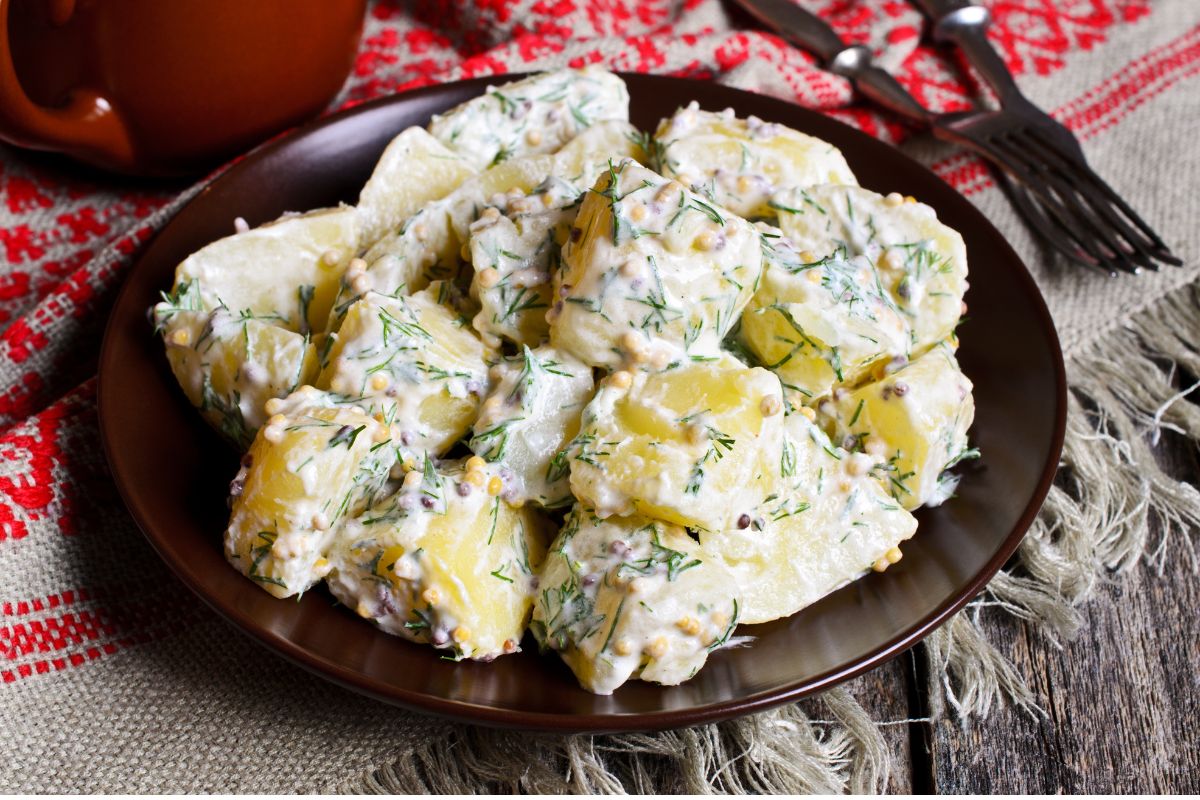 If you have never tried potato salad with sweet and sour chicken before, then you are going to love this combo.
It is equally delicious as rice or noodles because the potato salad has a mild flavor compared to the sweet and sour chicken, which has several strong flavors and pairs well with the latter.
You don't need to be a master chef to make simple, delicate side dishes.
8. Candied Yams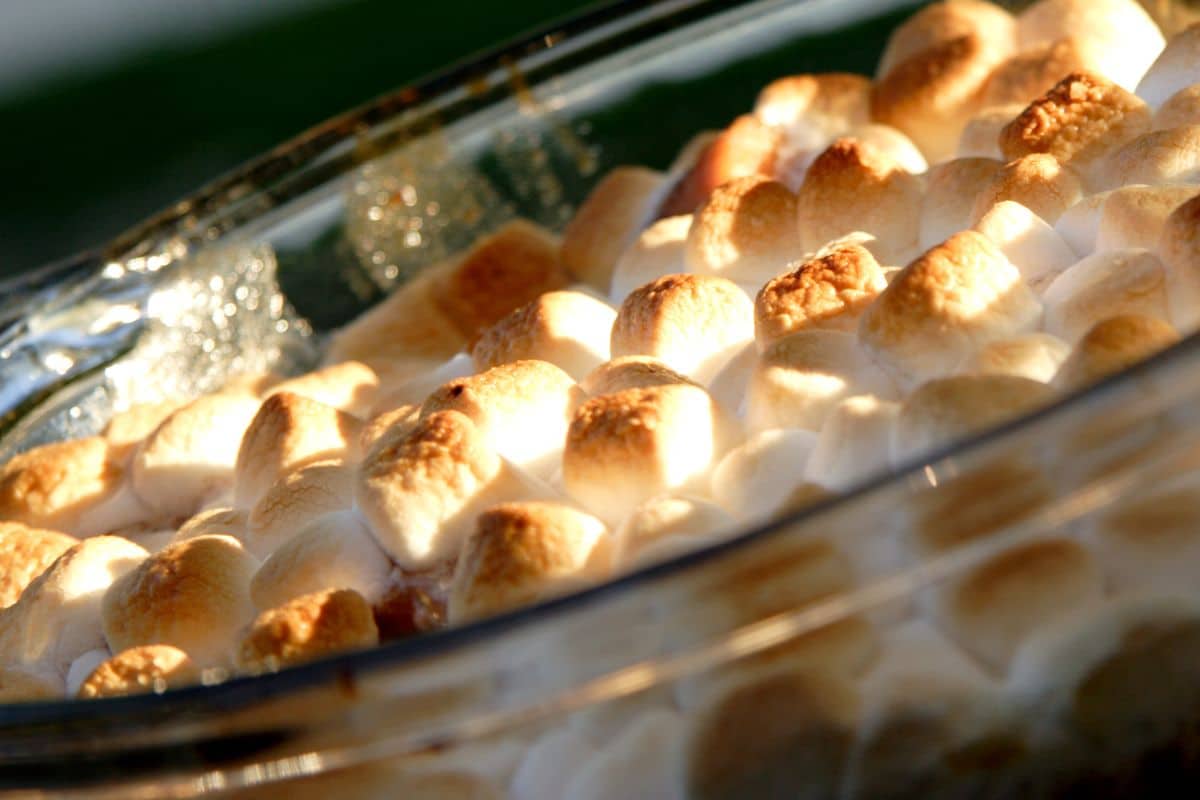 Because they are inherently sweet, candied yams are a terrific side dish for your sweet and sour chicken.
This is a great dish to provide children or others who don't often enjoy the sour flavors included in sweet and sour chicken.
They provide you with plenty of carbs, which will keep you going throughout the day.
The best thing about yams is how simple it is to prepare them. Making this dish requires a little bit of hard work.
You need to peel them first, then go for the boiling. After they have boiled, you need to drain them and place them in a baking dish.
Be sure to sprinkle sugar on top before baking them.
9. Wontons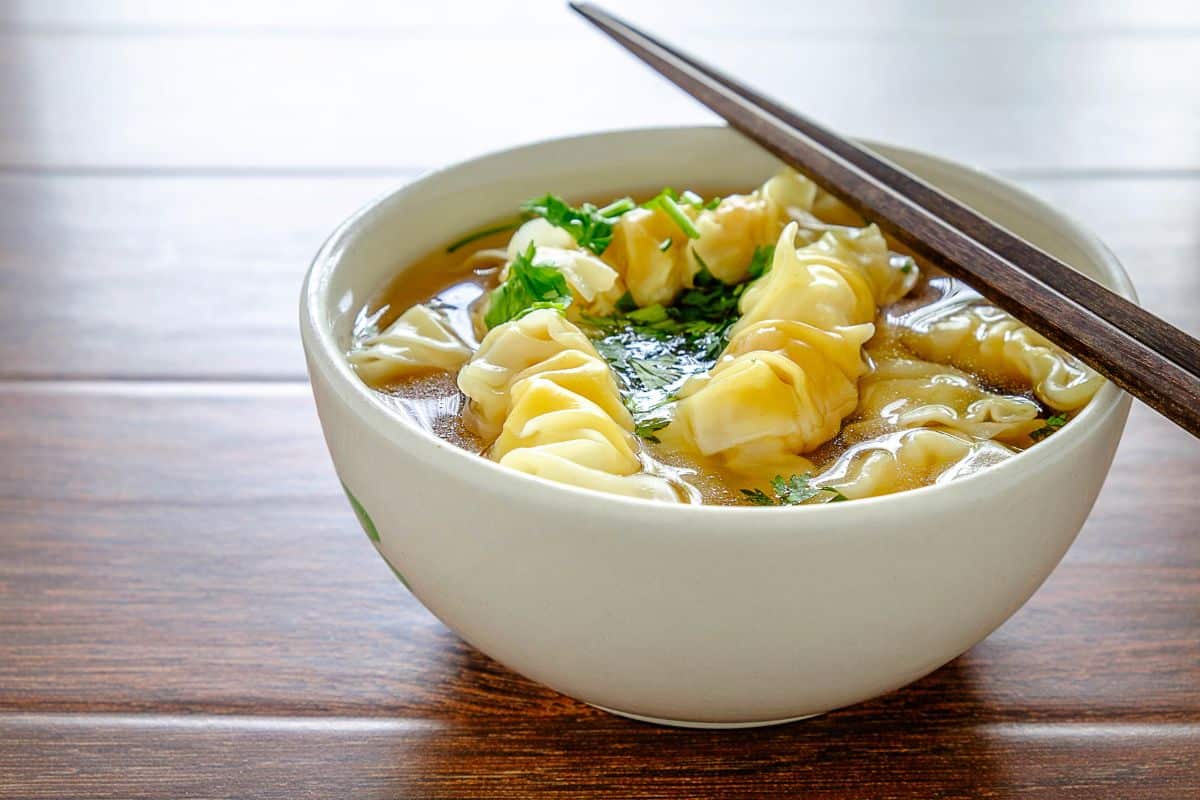 They make the ideal bite-sized side dish and are simple and fuss-free to consume.
It's a versatile dish and offers countless options for filling, such as you can fill your wontons with veggies, meat, etc.
Wontons really complement the flavor of the sweet and sour chicken. There is a slight learning curve to mastering the art of wonton making, but nothing is impossible.
However, you can avoid the hustle of making from scratch, buy the frozen wontons, and then steam or fry it later.
You can serve them as it is or cook them in chicken broth or soup to enjoy with your sweet and sour chicken.
Final Words
Even though sweet and sour chicken is a fantastic meal, and it tastes amazing, what should you serve it with?
The answer: any of the nine best side dishes listed above. They all taste wonderful and go well with sweet and sour chicken, so they're all excellent pairings.
You're going to have a fantastic supper regardless of what happens. So today, try one of these recipes and delight in it.
Print
9 Best Sides for Sweet and Sour Chicken
Check out these great side dish recipes for Sweet and Sour Chicken that have been shared on Pinterest.
Author:
Prep Time:

5 minutes

Cook Time:

10 minutes

Total Time:

15 minutes

Yield:

1 serving

Category:

Sides

Method:

Cooking

Cuisine:

Side Dish
Instructions
Click on each link above to view the pin and recipe.
Obtain all the necessary ingredients to make the recipe.
Follow the steps to create your side dish.
Enjoy your delicious meal =)
Nutrition
Serving Size:

1 serving

Calories:

200

Sugar:

1 g

Sodium:

1800 mg

Fat:

67 g

Saturated Fat:

0 g

Unsaturated Fat:

0 g

Trans Fat:

0 g

Carbohydrates:

40 g

Fiber:

1 g

Protein:

6 g

Cholesterol:

0 mg
Keywords: Best Side Dishes for Sweet and Sour Chicken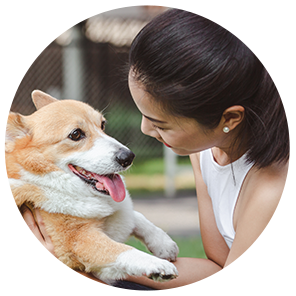 Hi, I'm Linda thanks for stopping by! We're so happy you're here. If you're a foodie and love to cook from home - you're in the right place..
LEARN MORE
Join the mailing list and receive our free newsletter!
Recipe Marker provides you with the best information about home cooking tips, recipes, ingredient substitutes and more. Check out our blog to see the latest articles.