10 Best Side Dishes for Curry Chicken (Updated 2023)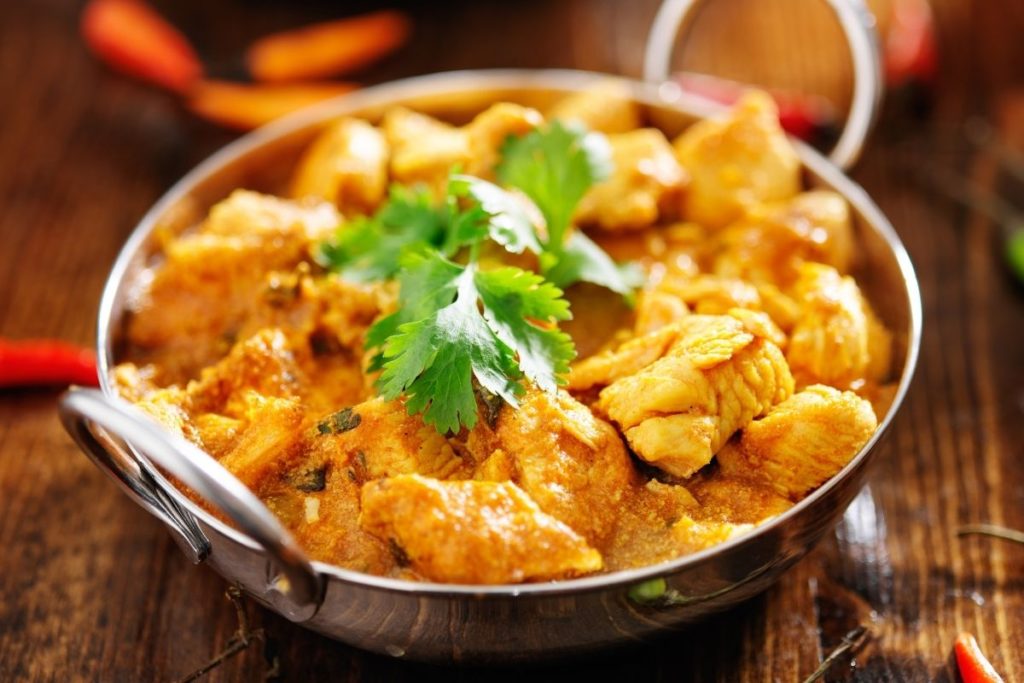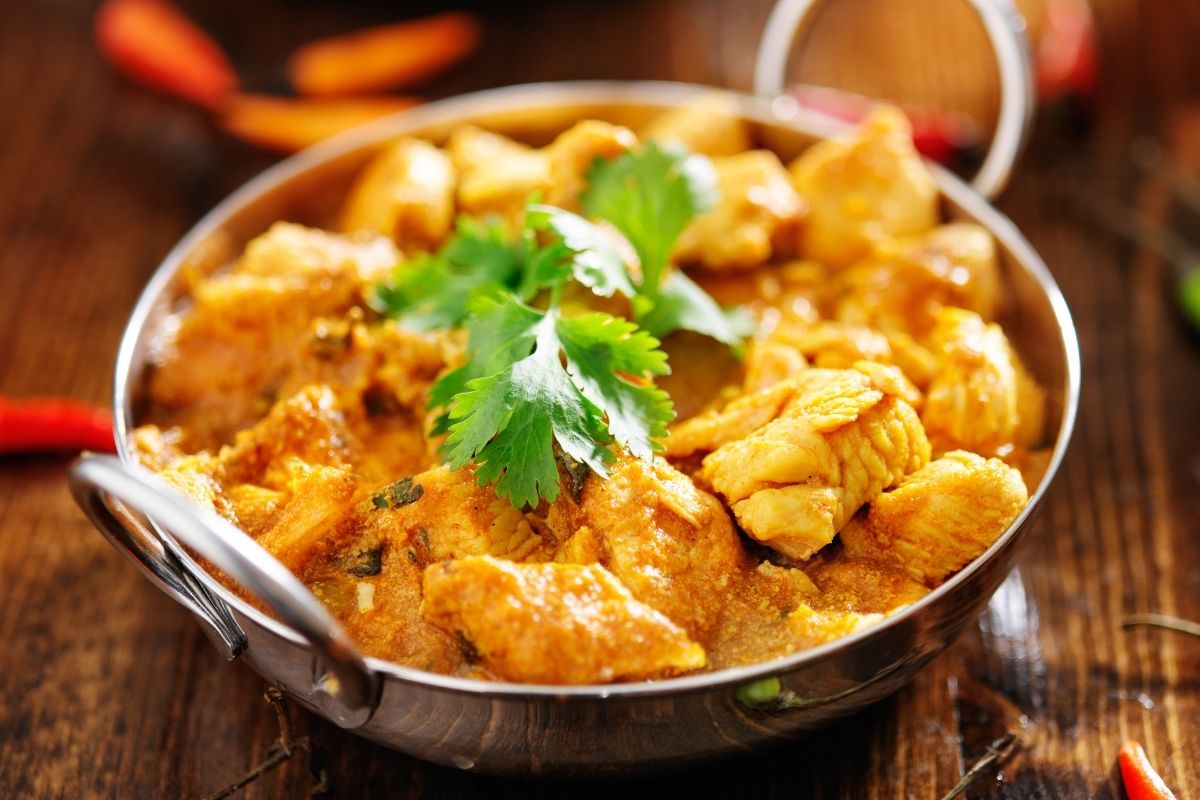 Wondering what you should serve with curry chicken? This article compiles a list of the top side dishes for curry chicken, ranging from traditional to innovative ideas. Read on.
At your next meal, serve a comforting and deliciously spiced curry chicken dish with complementing sides for a memorable dining experience.
Best Side Dishes for Curry Chicken
1. Flatbread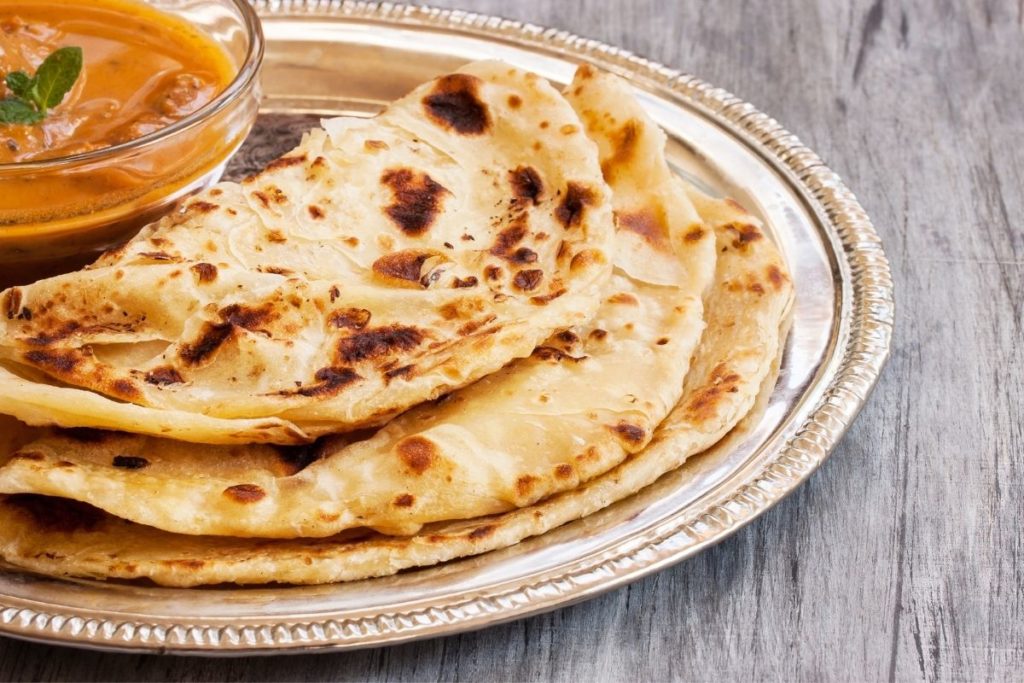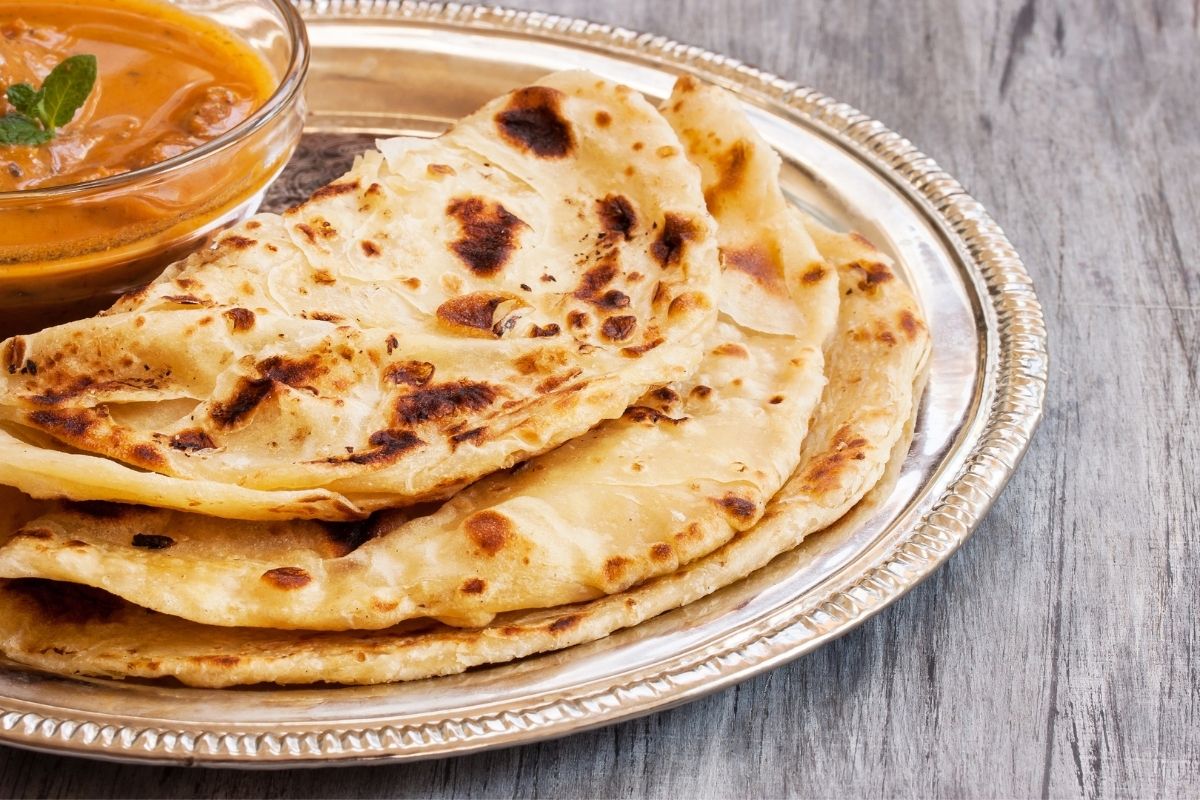 A delightfully soft and scrumptious naan to mop up a fantastic curry is a must-try. This classic flatbread will always be a favorite.
These flatbreads are often made by combining whole wheat or white flour, active dry yeast, water, and salt, then kneading for a few minutes, rising, dividing, and flattening.
Moreover, the flatbreads can be seasoned, which makes them the ideal match for certain curry meals because you can flavor them to your liking.
2. Rice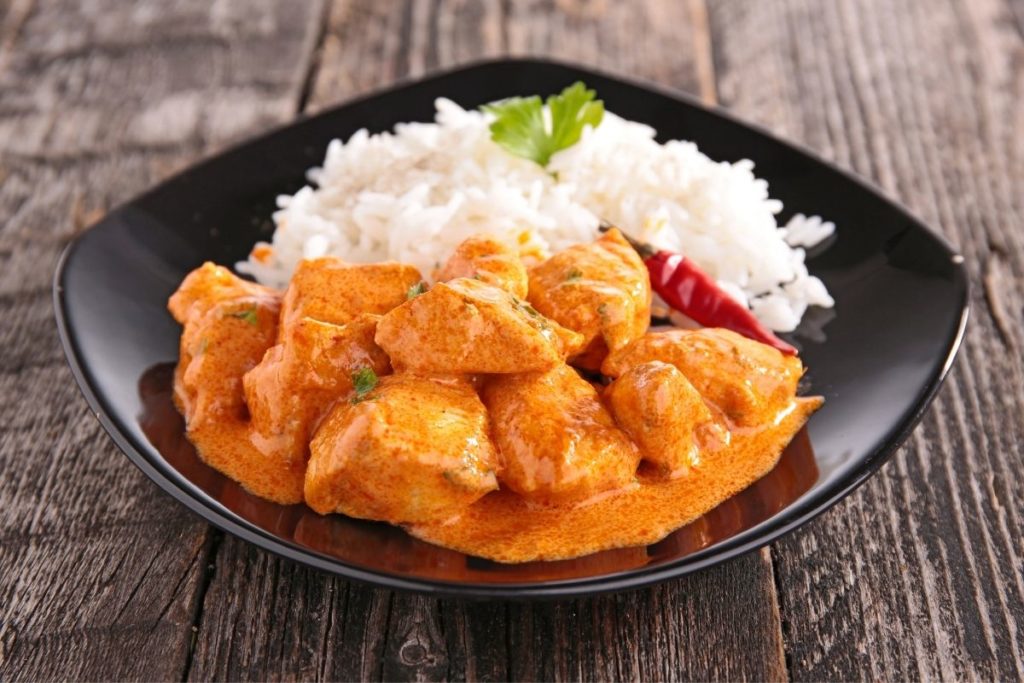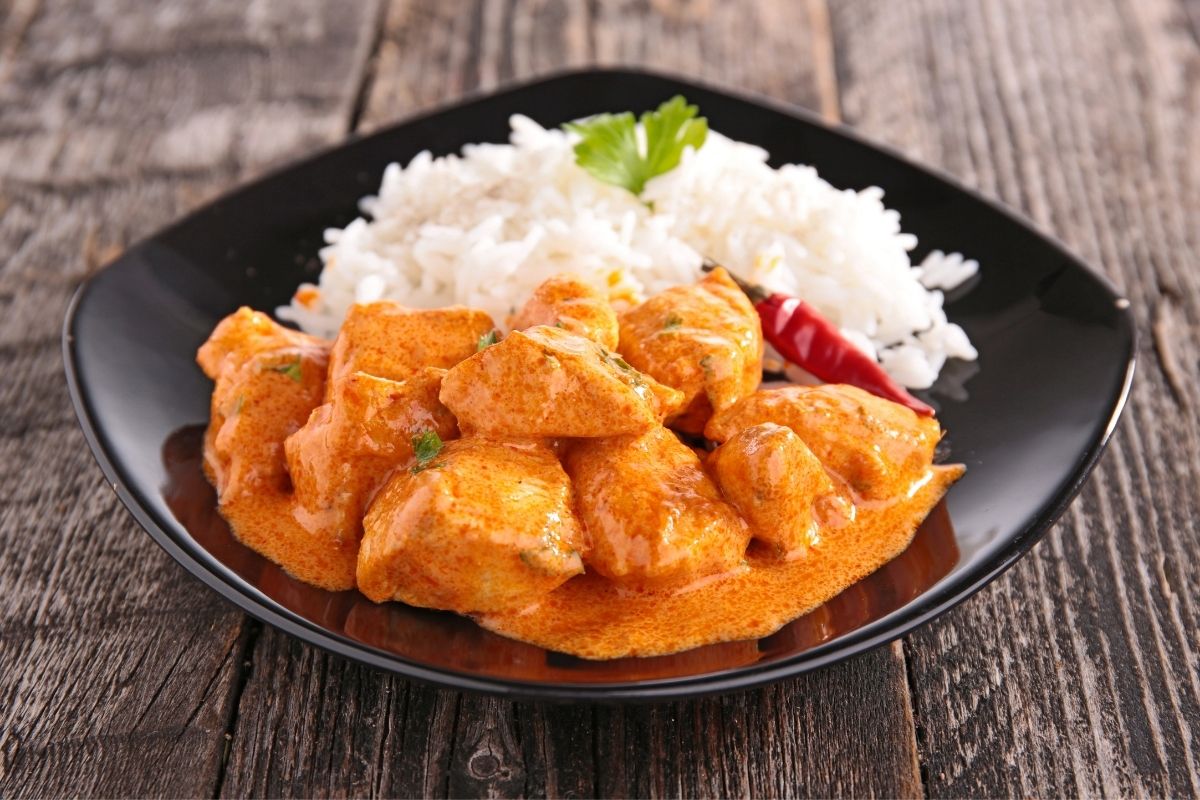 Rice is a common side for many recipes, including curry. Plain rice is already good enough, but you can flavor it to make it an excellent partner to your curry chicken.
There are many tasty and simple spiced rice varieties. You can try Jeera, Pulav, Ghee, and Chitranna. They are all types of spiced rice with different flavor characteristics.
3. Raita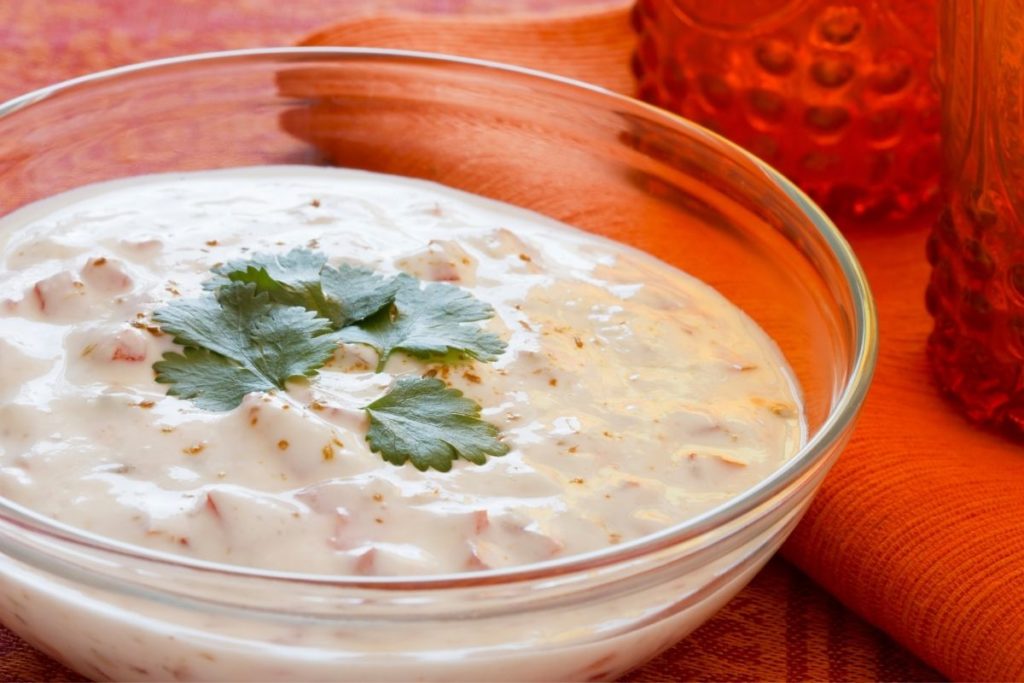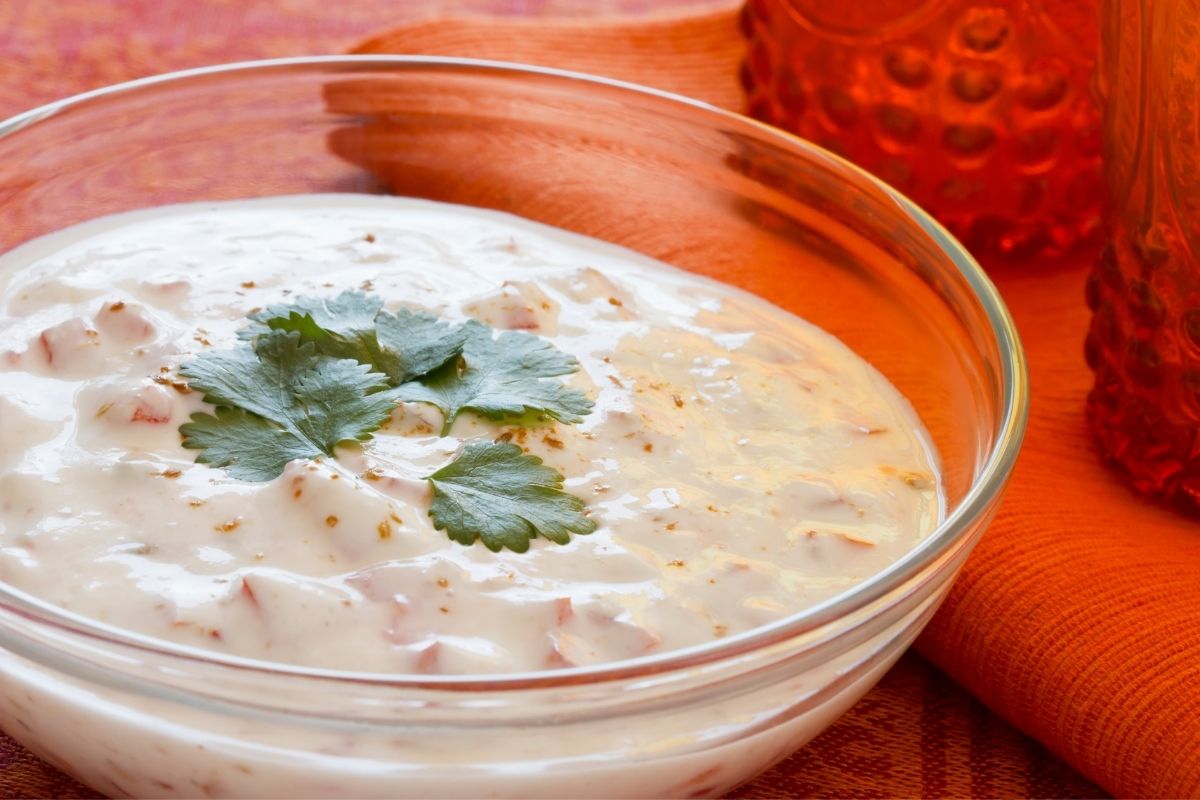 After indulging in your spicy curry, a palate cleanser like Raita is a must-have.
This Indian yogurt and cucumber condiment is suitable for cutting through the spiciness and providing a refreshing rest for your palate.
4. Avocado Salsa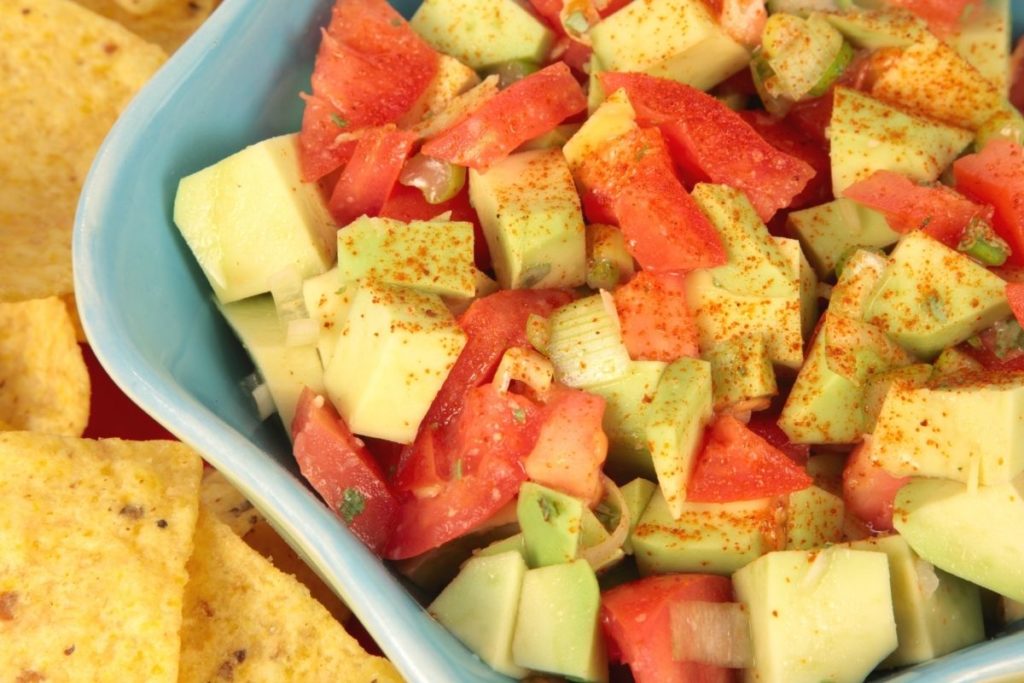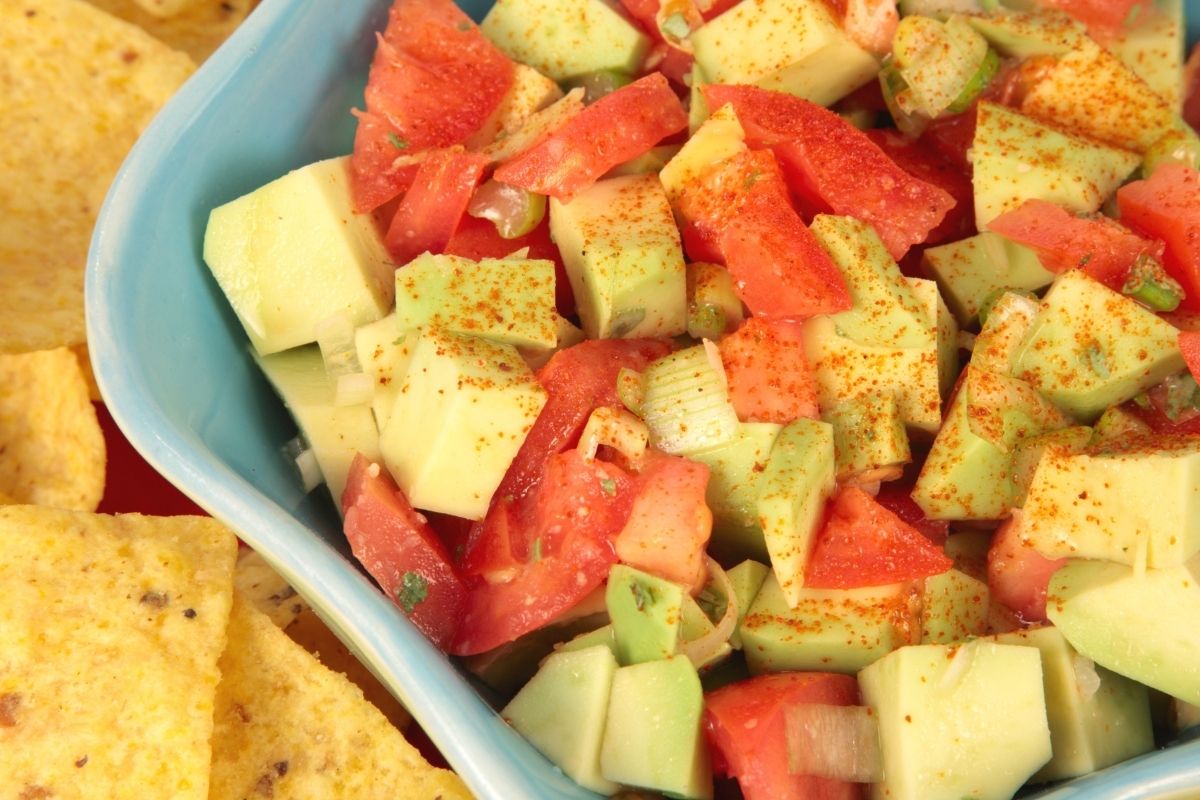 Have an avocado salsa, a great balancing side for your curry chicken. The creaminess of avocado salsa will help decrease the spiciness of the curry.
If available, use fresh jalapenos. They will offer a more Indian-inspired taste. You can also add a sprinkle of cumin.
5. Samosas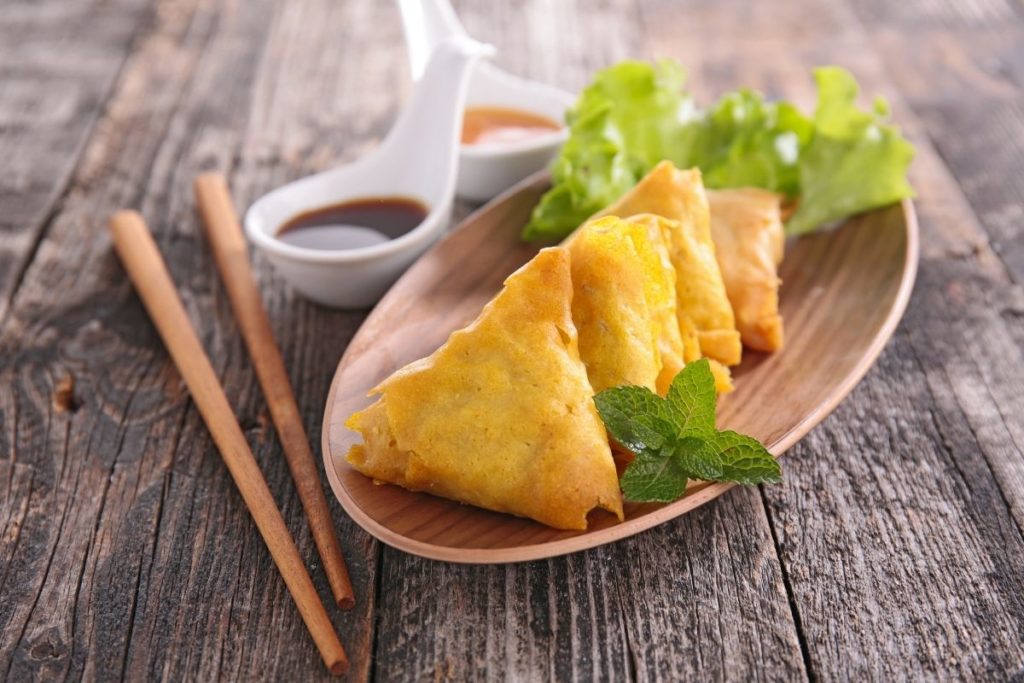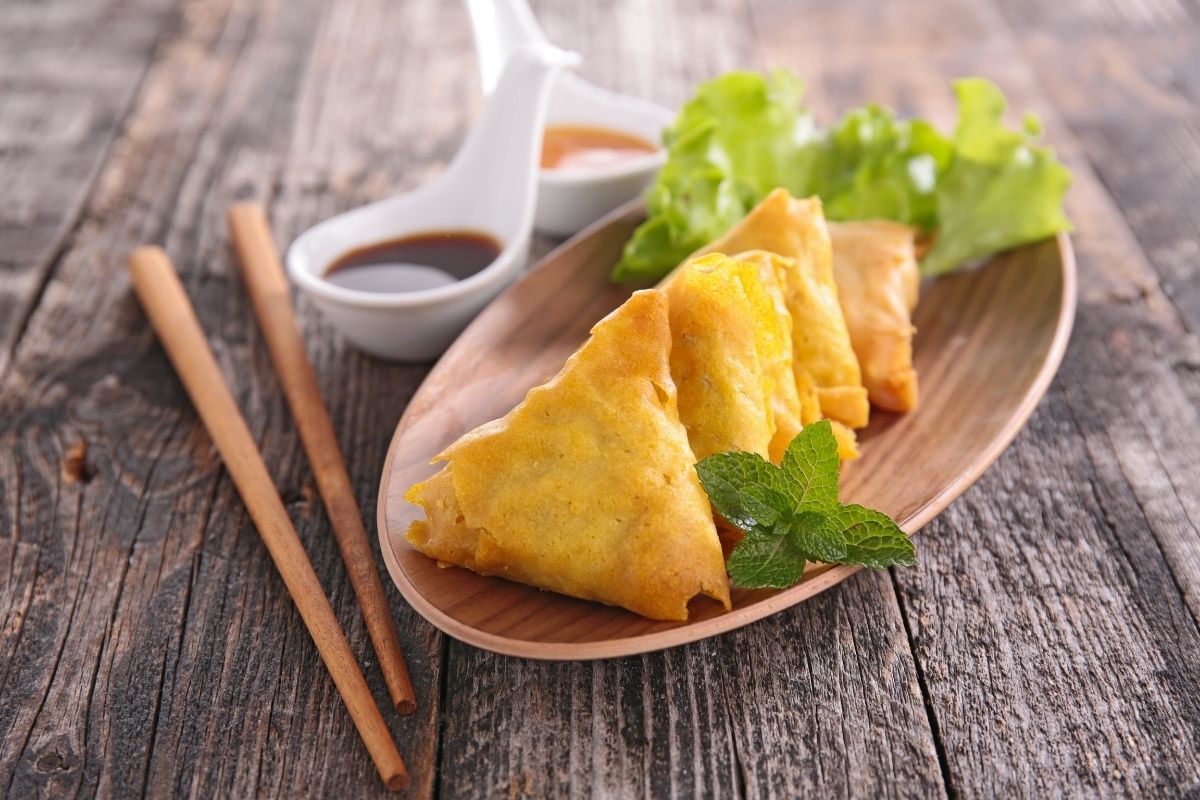 Are you looking for a light appetizer to start your meal or a bite to go with the main course? Then consider samosas as the answer. Samosas are the ultimate side to curry chicken.
This hearty snack comes fried or baked. Samosas are filled with savory potatoes, peas, onions, and lentils.
Even though Samoas are not the healthiest of foods since they are carbohydrates packed in pastry, they are undoubtedly delicious. Also, it is quite simple to make vegan samosas. Perfect to serve alongside a vegetarian curry.
6. Aloo Gobi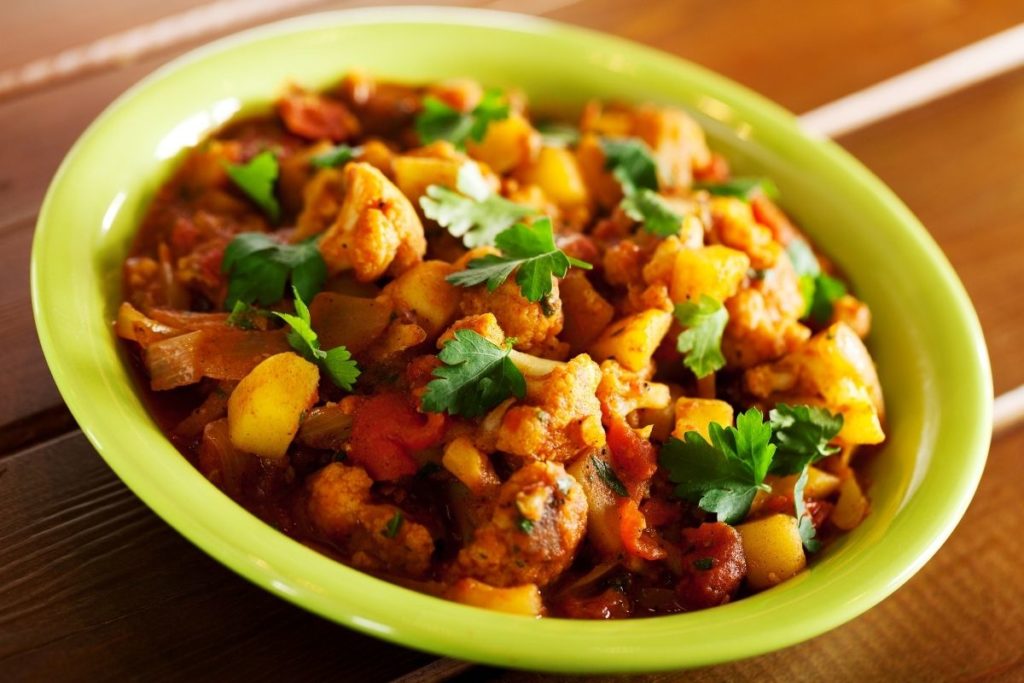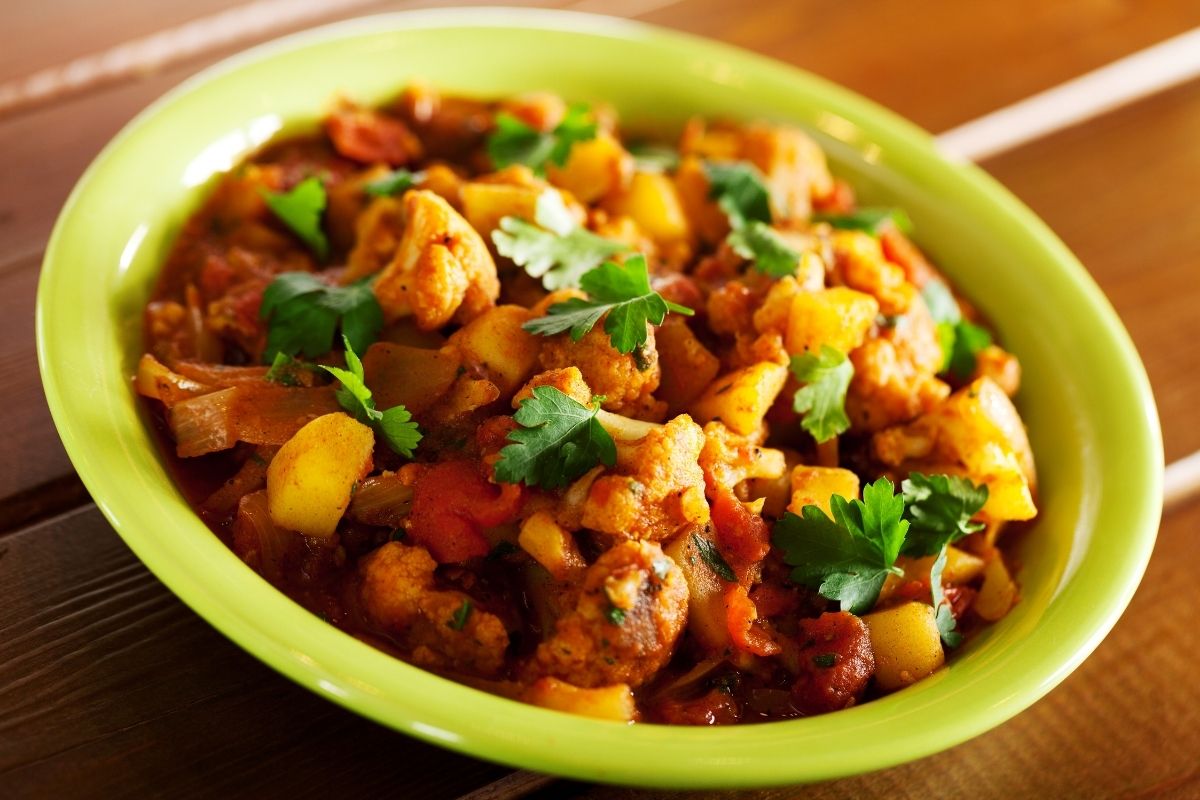 This side dish is a wonderful and delicious addition to a curry meal. Aloo Gobi is mildly flavored and packed with cauliflower and potato.
You can cook this dish in just one pan, yet it is filling enough to serve as a main dish. In case you don't have fresh spices, ground turmeric and ginger will suffice. Also, you can adjust the number of chili flakes to your liking.
7. Kachumber Salad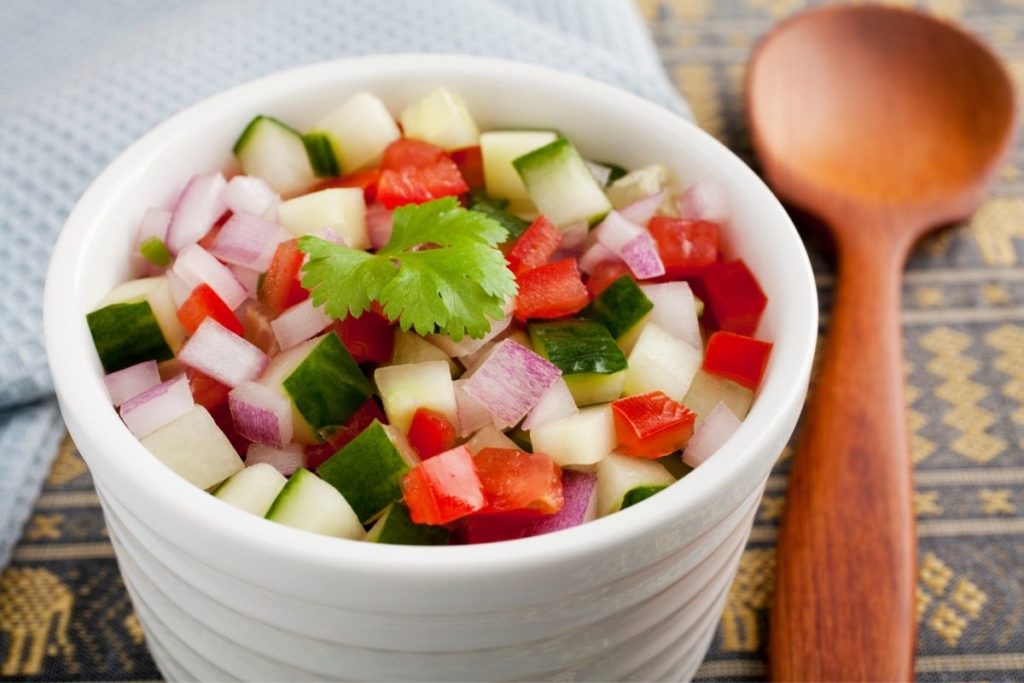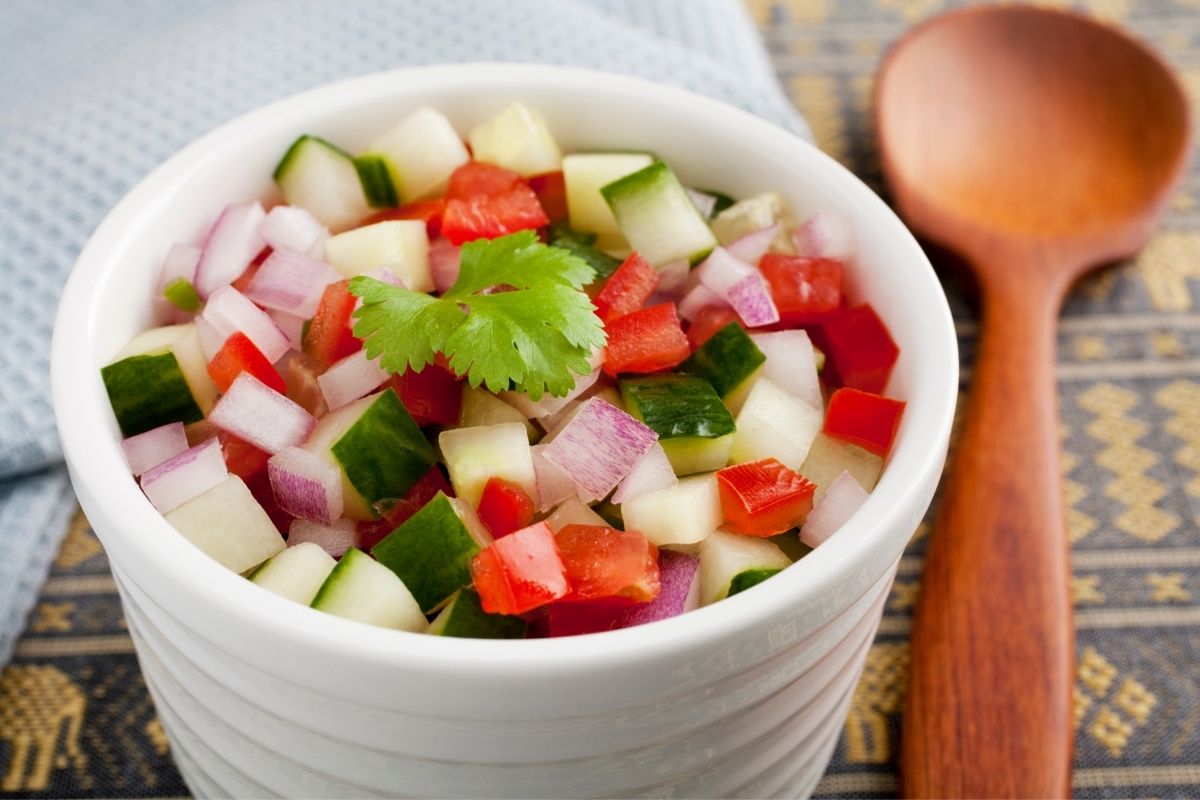 How about having some salad? Kachumber is an Indian salad made with fresh diced tomatoes, onions, cucumbers, and lemon juice. It can also occasionally have chili peppers.
This salad is a great option among other salad side dishes. When coupled with spicy curry and cold yogurt, you will enjoy a delectable mix of flavors.
This dish is called Kachumber Sambharo when cabbage and zingy flavors are included.
8. Chutney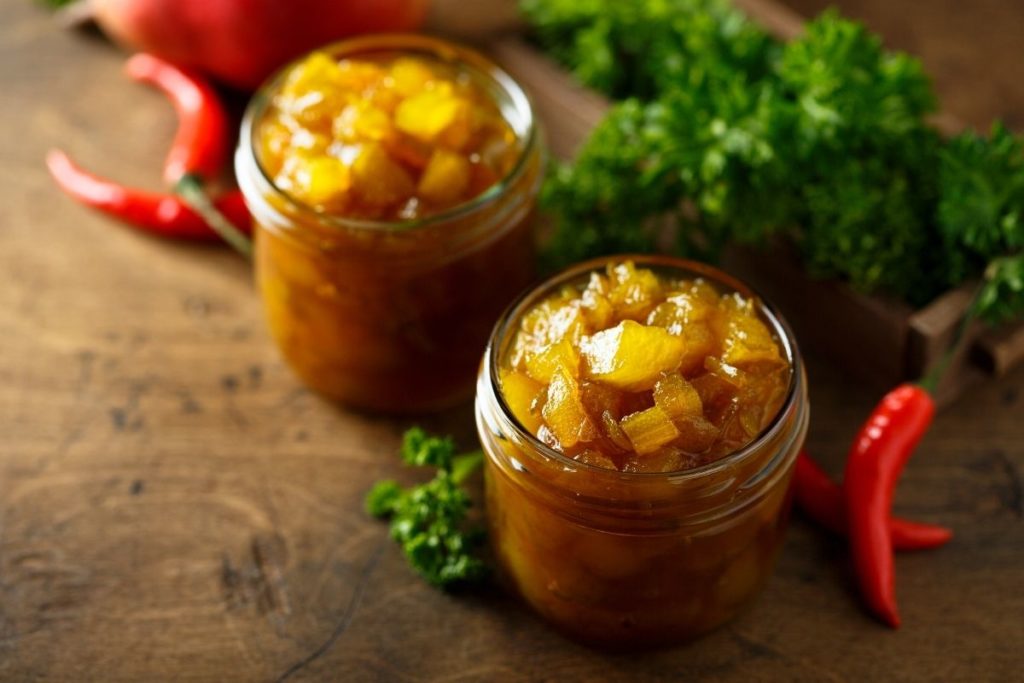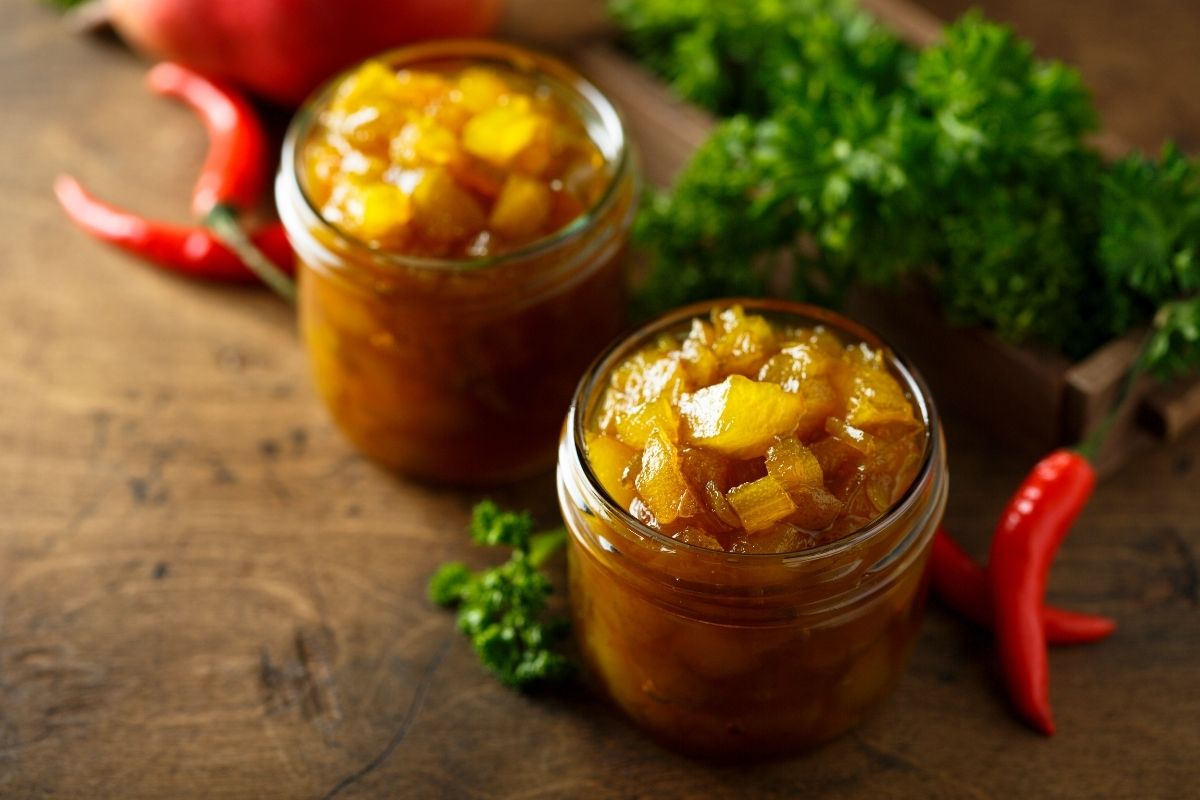 Chutney and curry are a winning combination! They were made to complement one another. From a dahi to a spicy coconut dip, chutney can be anything.
However, it is also a tart fruit sauce that goes well with curry chicken.
9. Mango Lassi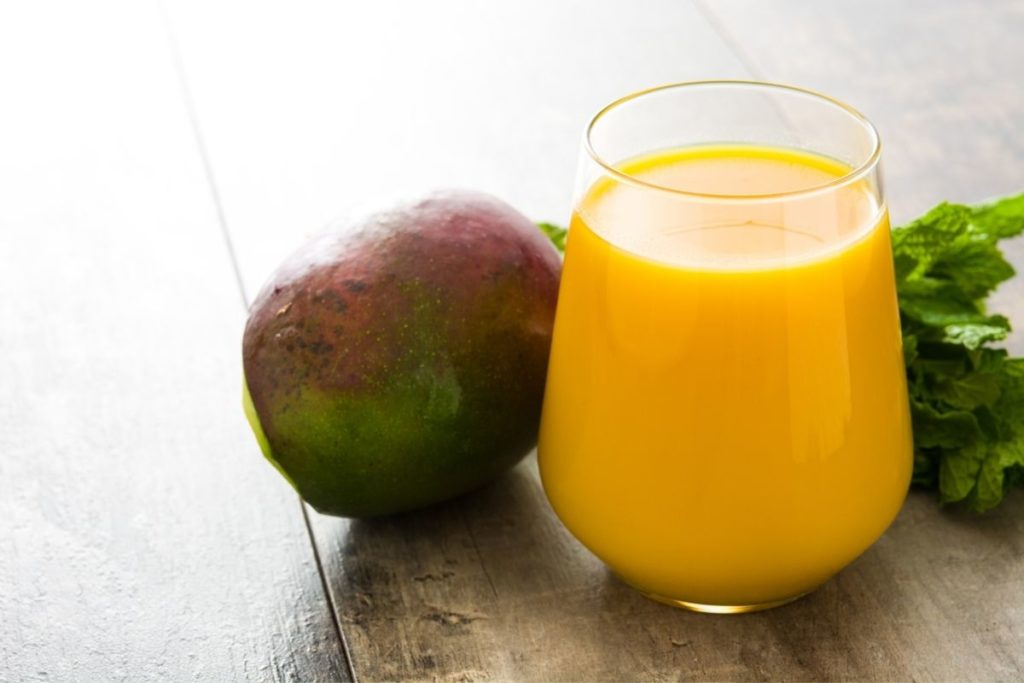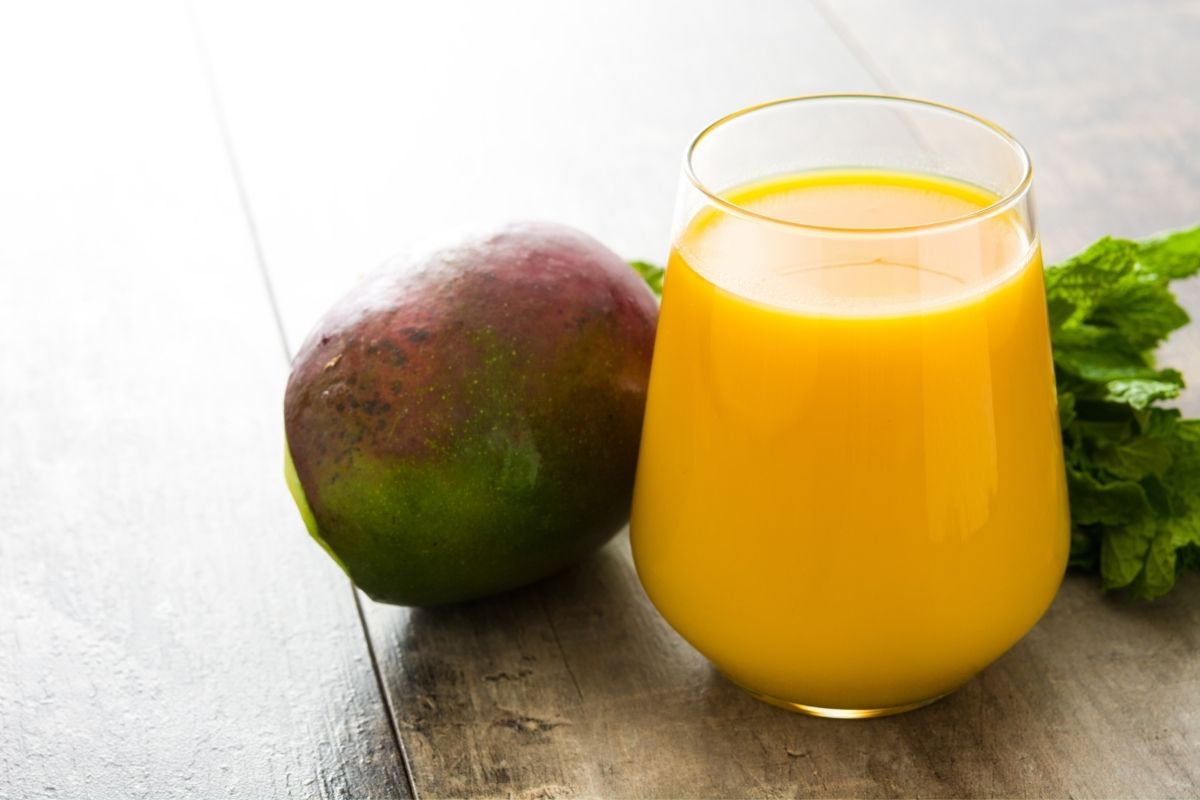 Mango lovers, this fruity side dish is perfect for you. As a dessert, mango lassi is a favorite of many. It is a yogurt-based milkshake or smoothie.
To make your mango lassi, you can use fresh or frozen ripe mango cubes or mango pulp in a can. You can add Greek yogurt for a protein boost, or use coconut cream to make it dairy-free.
You may opt to add a bit of spice, such as cardamom or cinnamon, although it is totally fine without it.
10. Drinks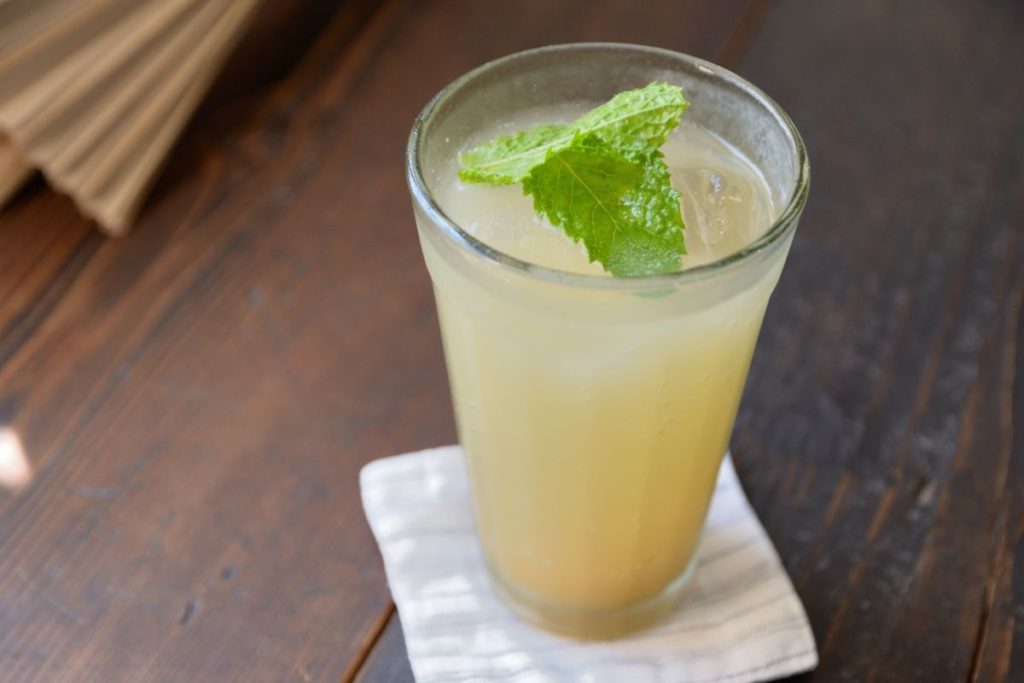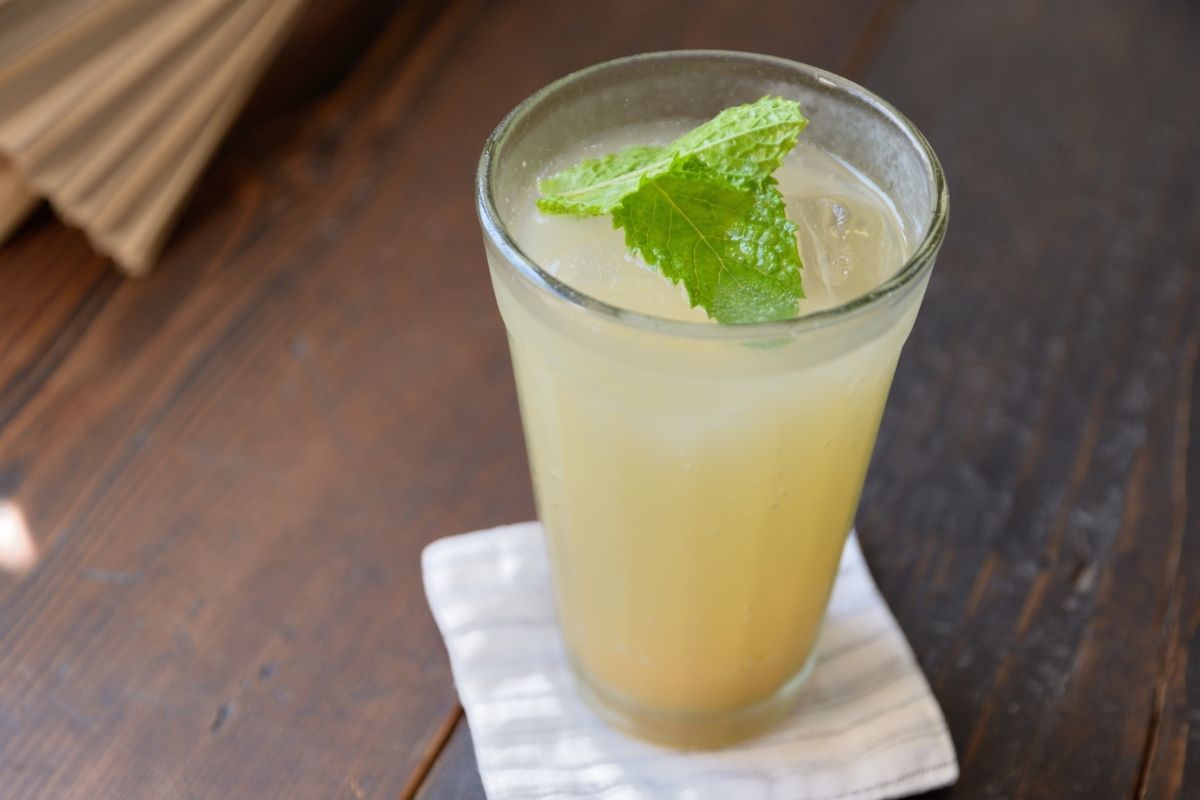 A nice drink paired with curry chicken is highly recommended. While craft beer is a good match, it is not the only outstanding flavor combo. Check out a spicy ginger ale if you are searching for a soft drink. The flavor fits the spice well.
A smooth, fruity pinot and an Italian white wine are also some of the best choices you can pick. Alternatively, you can try a semi-dry cider if you want a unique option.
The fruity flavors go nicely with any spicy meal. Take note to avoid anything too bubbly or fizzy if you are sensitive to spiciness.
Wrapping Up
There are many delectable side dishes for curry chicken available, from bread and rice to desserts and drinks. We've shared a list of the best side dishes to serve with curry chicken. We hope you will give them a try!
Print
10 Best Side Dishes for Curry Chicken
Check out these great Side Dish Recipes for Chicken Alfredo that have been shared on Pinterest.
Instructions
Click on each link above to view the pin and recipe.
Obtain all the necessary ingredients to make the recipe.
Follow the steps to create your side dish.
Enjoy your delicious meal =)
Keywords: Side Dishes for Curry Chicken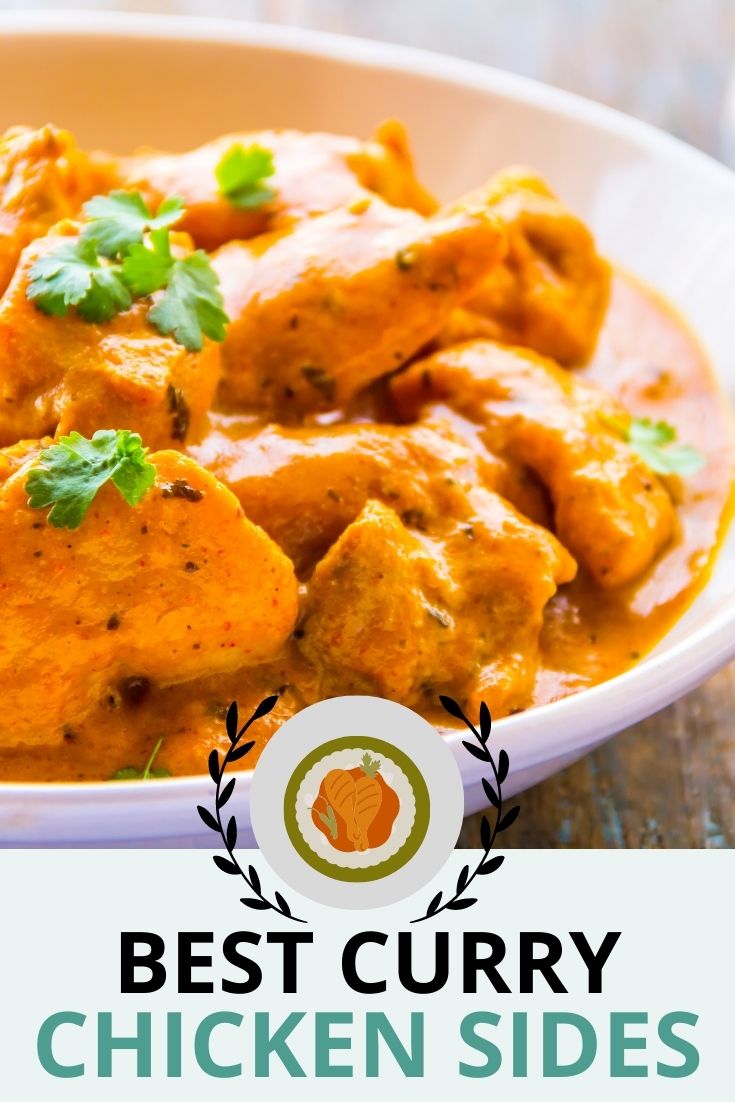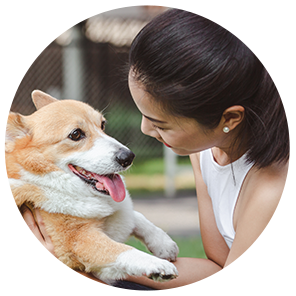 Hi, I'm Linda thanks for stopping by! We're so happy you're here. If you're a foodie and love to cook from home - you're in the right place..
LEARN MORE
Join the mailing list and receive our free newsletter!
Recipe Marker provides you with the best information about home cooking tips, recipes, ingredient substitutes and more. Check out our blog to see the latest articles.