14 Best Side Dishes for Ham Sandwiches (Updated 2023)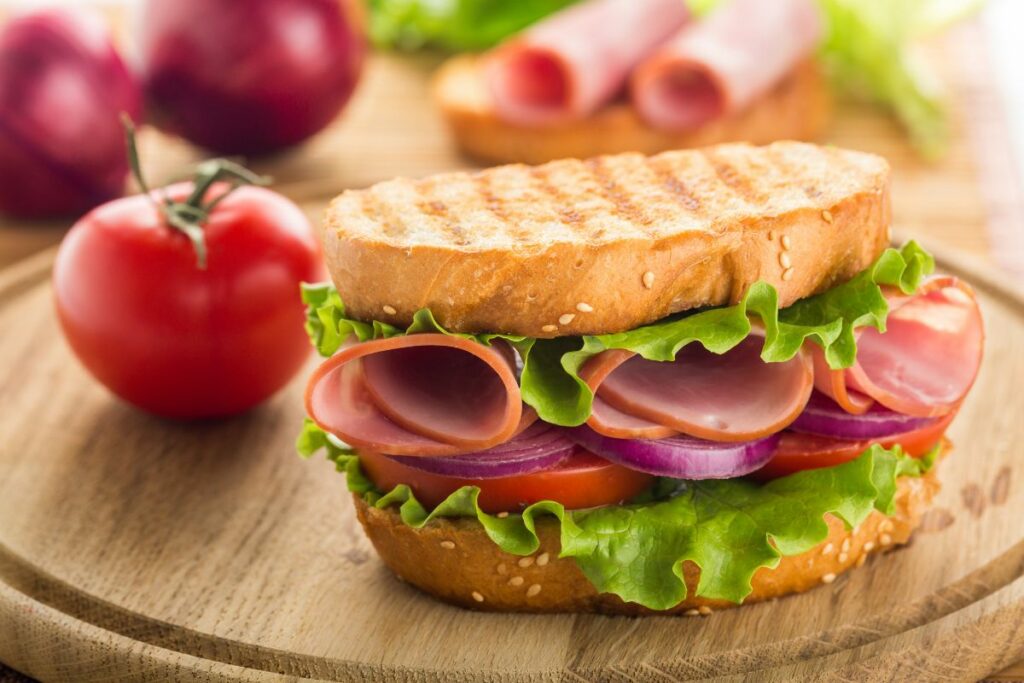 Are you wondering what goes well with ham sandwiches? Stick around as we share a list of the most popular ham sandwich side dishes in this article.
Ham sandwiches are a traditional favorite. You might be unsure what to serve as a side dish if you want to serve this American classic.
Ham sandwiches are excellent when you are craving ham or just need a fast snack. Sandwiches can be made in various ways, depending on your preferences.
Whether you want your ham sandwiches to be hot, plain, zesty, or cold,—the perfect side will transform a simple sandwich into a mouthwatering dish.
Let's explore some of the best side dishes to serve with Ham sandwiches.
Best Side Dishes for Ham Sandwiches
1. Rice Pudding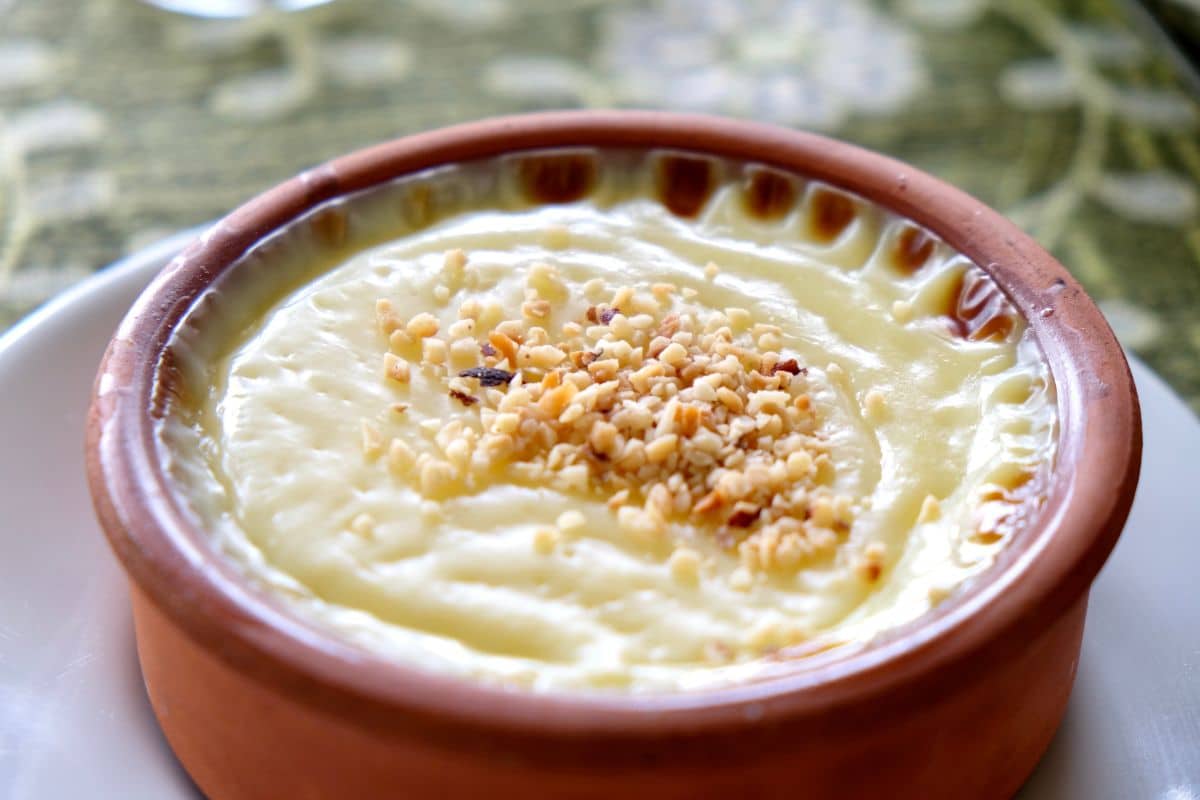 There isn't a comfort dish that compares to rice pudding. It pairs mouthwateringly with the juicy ham and is sweet and rich.
Use brown rice instead of white rice to make rice pudding for a healthier alternative.
To reduce fat, skim milk can be substituted for half and half.
2. Easy Creamy Tomato Soup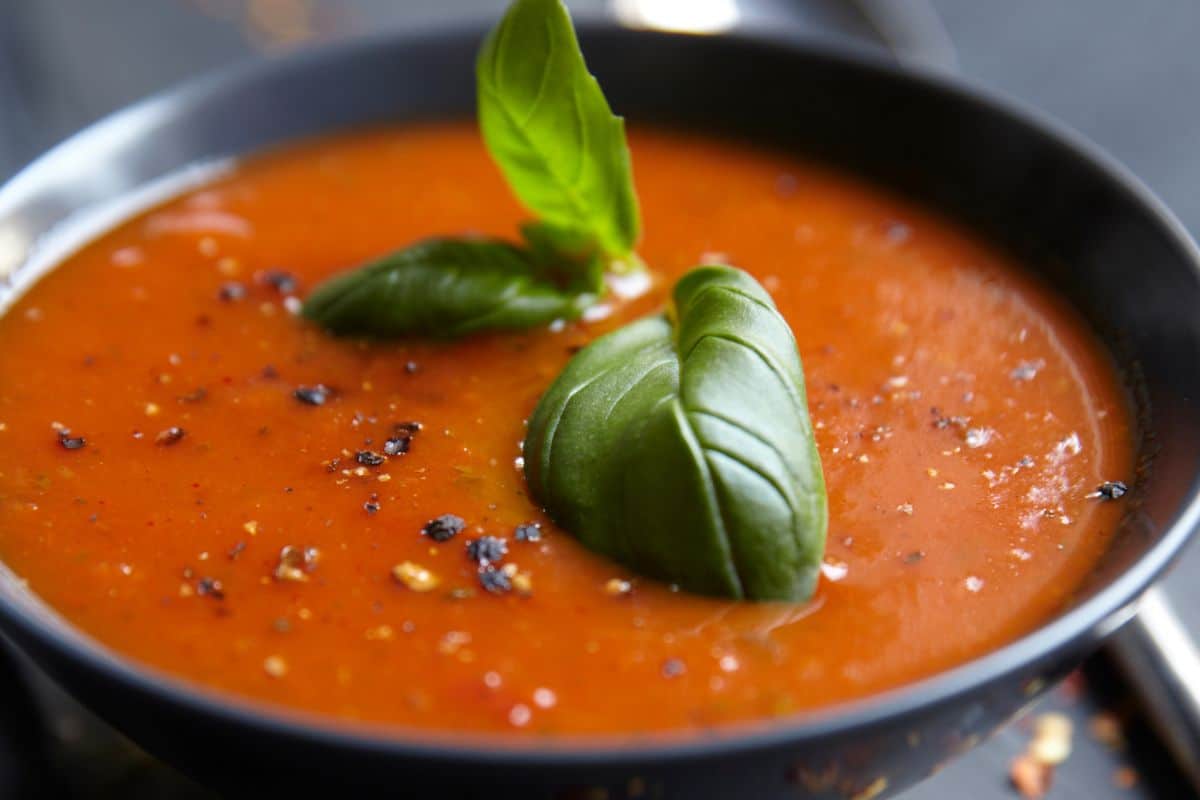 Sandwiches and soup are a classic pairing. Grilled cheese has always gone well with tomato soup. But a little experimentation couldn't harm! What about switching it up with a ham sandwich?
The beautiful thing about this pair is that you get a variety of flavors that are likely to pique your taste buds: savory, sour, and sweet, And did you know that you can prepare a fantastic tomato soup with just three ingredients?
Yes, all you need are some onions, butter, and tomatoes.
3. Ambrosia Salad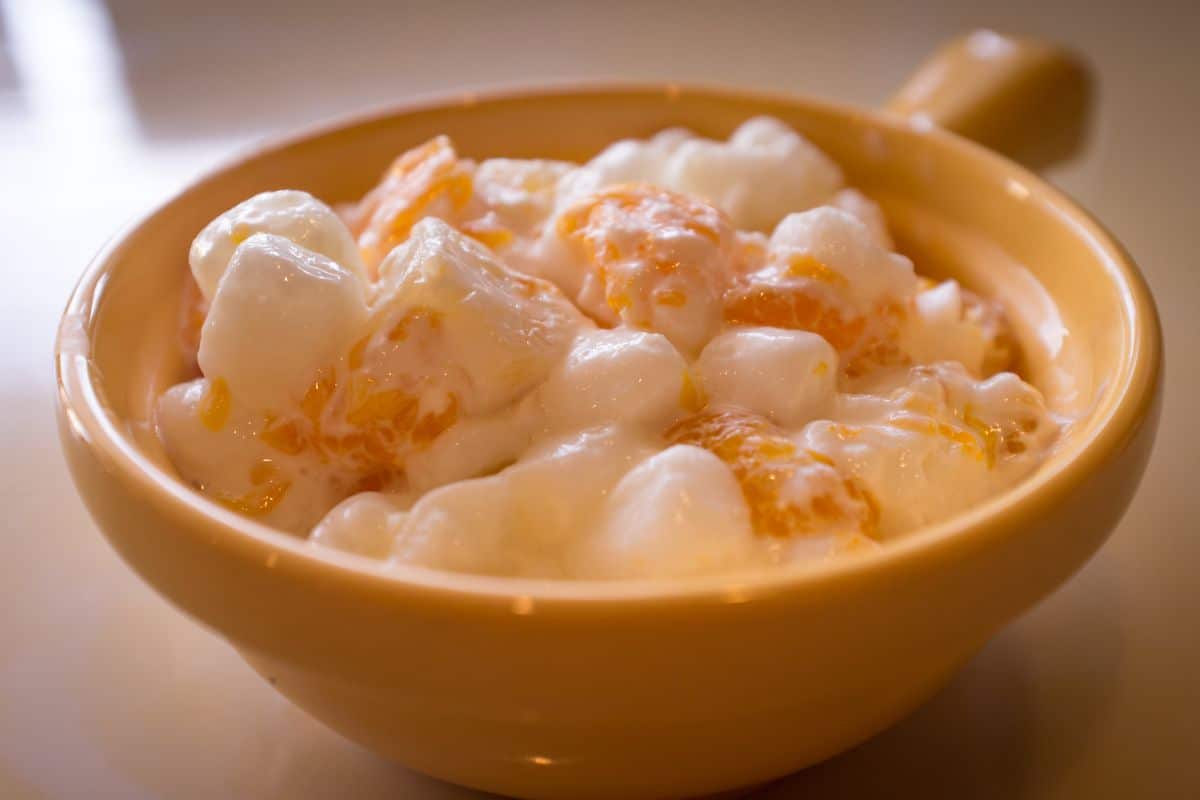 Ambrosia salad is the ideal fusion of sweet and tropical ingredients that highlights the smokey flavor of the ham.
You may make this delectable salad with sour cream, cream cheese, or cool whip. I enjoy my chilled whip-topped Ambrosia salad with cherries.
4. Potato Soup

Choose potato soup if you want something richer than tomato soup! Since potatoes are primarily made of starch, pairing potato soup with ham sandwiches will be satisfying. And the flavor?
This soup is exquisite because of the creaminess of the cheese, milk, and sour cream, the bacon's saltiness, and the potato's richness.
It transforms into a genuinely spectacular supper when combined with a ham sandwich.
5. Macaroni and cheese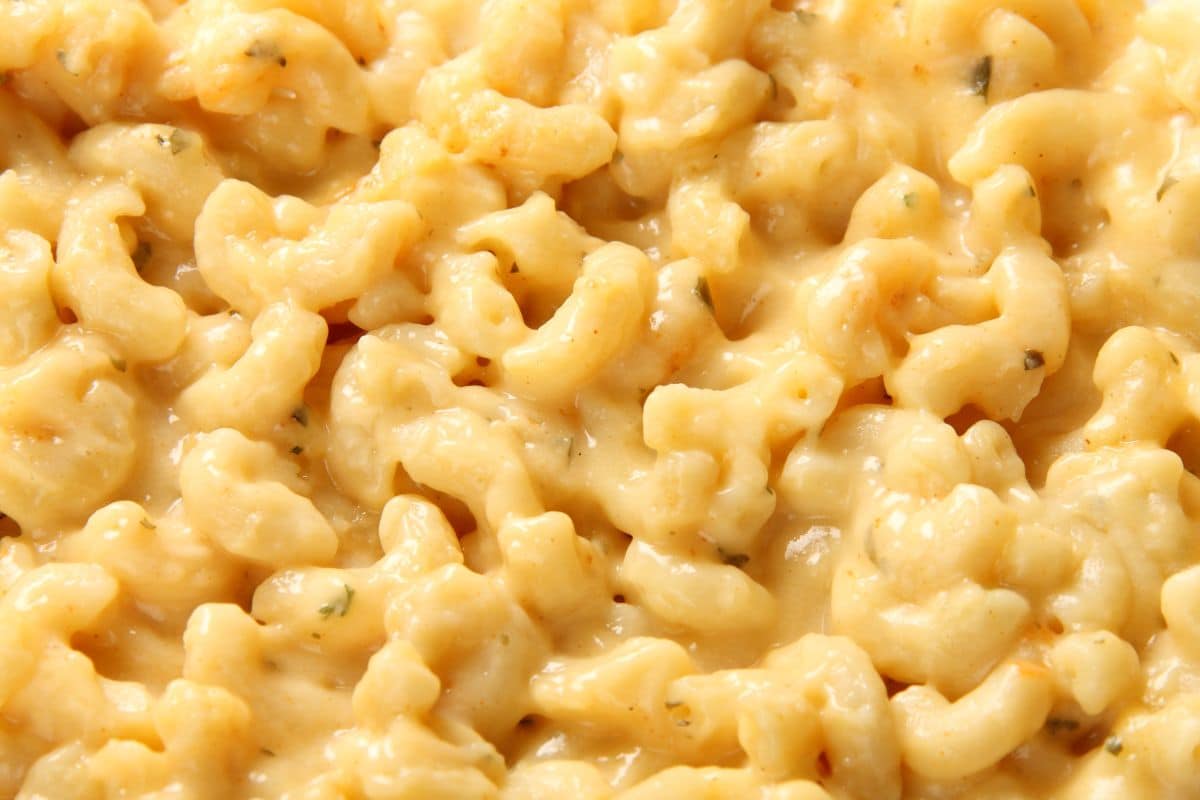 Your ham sandwiches will become a creamy joy thanks to macaroni and cheese, which is thick and flavorful.
The dryness of the sandwich pairs nicely with the melted cheese. I prefer to use a lot of cheese when I cook mac and cheese.
The best cheeses are fetta and smoked cheddar since they provide a lot of taste.
6. Clam Chowder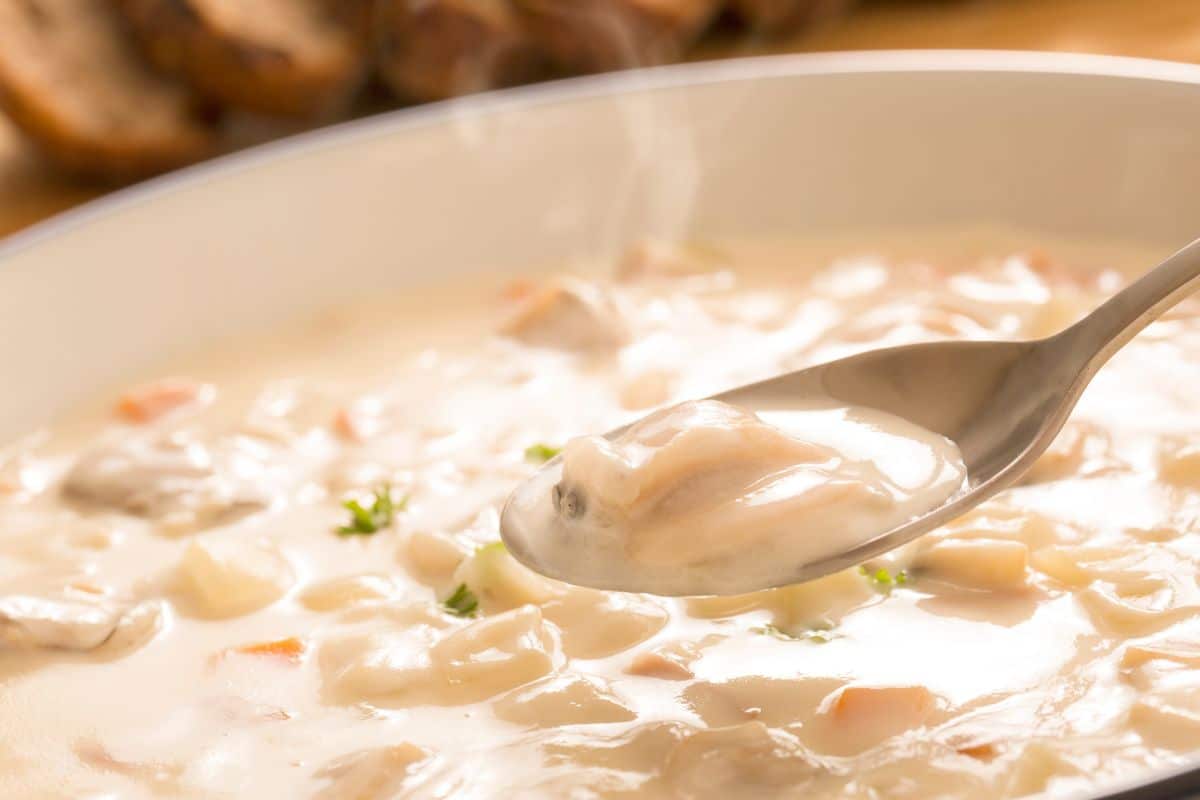 This side dish is another alternative for you if you're looking for something robust and flavorful.
This chowder, made with delicious ingredients like potatoes, butter, clams, milk, and bacon, is comfort food at its best.
A ham sandwich will go perfectly, creating a lovely balance of flavors and textures.
7. Macaroni Salad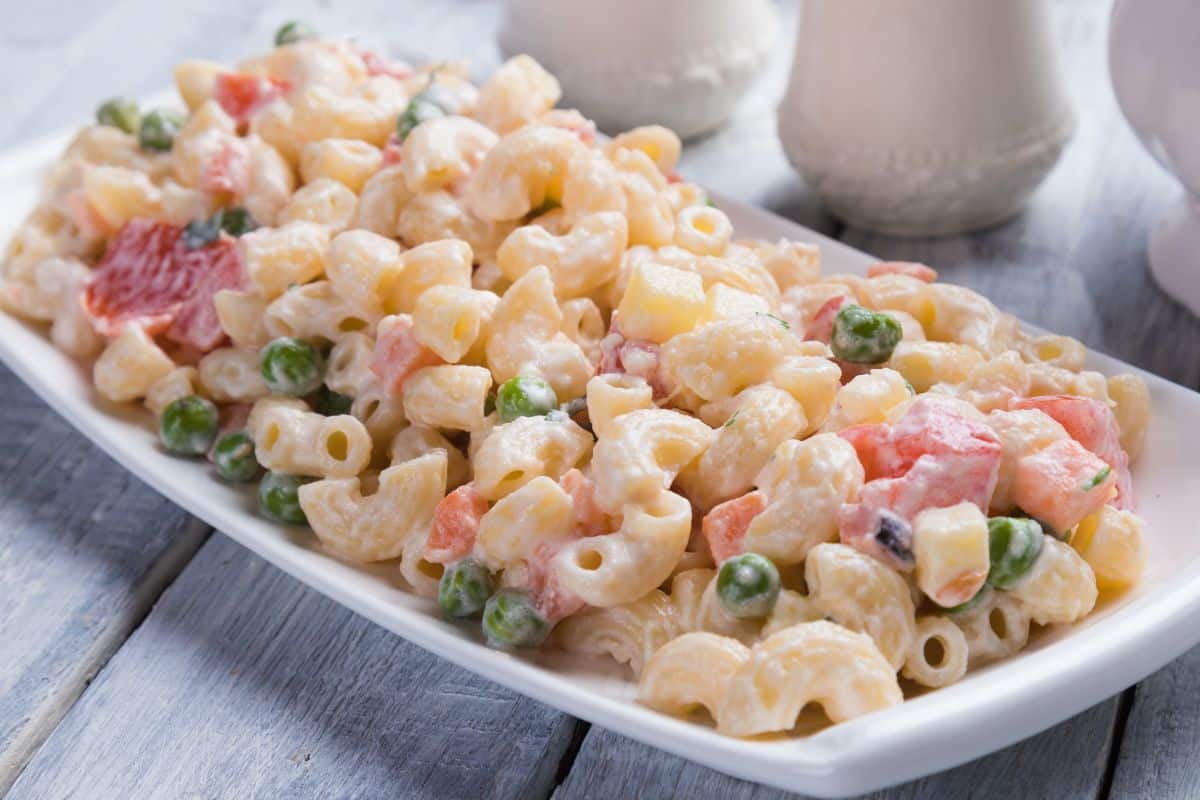 A hearty way to include carbs in your meal is with macaroni salad. The fatty, creamy salad enhances the stale bread and gives your supper wetness.
Add some bits of chicken or tuna to your macaroni salad if you're searching for a great way to bulk it up.
8. Potato Salad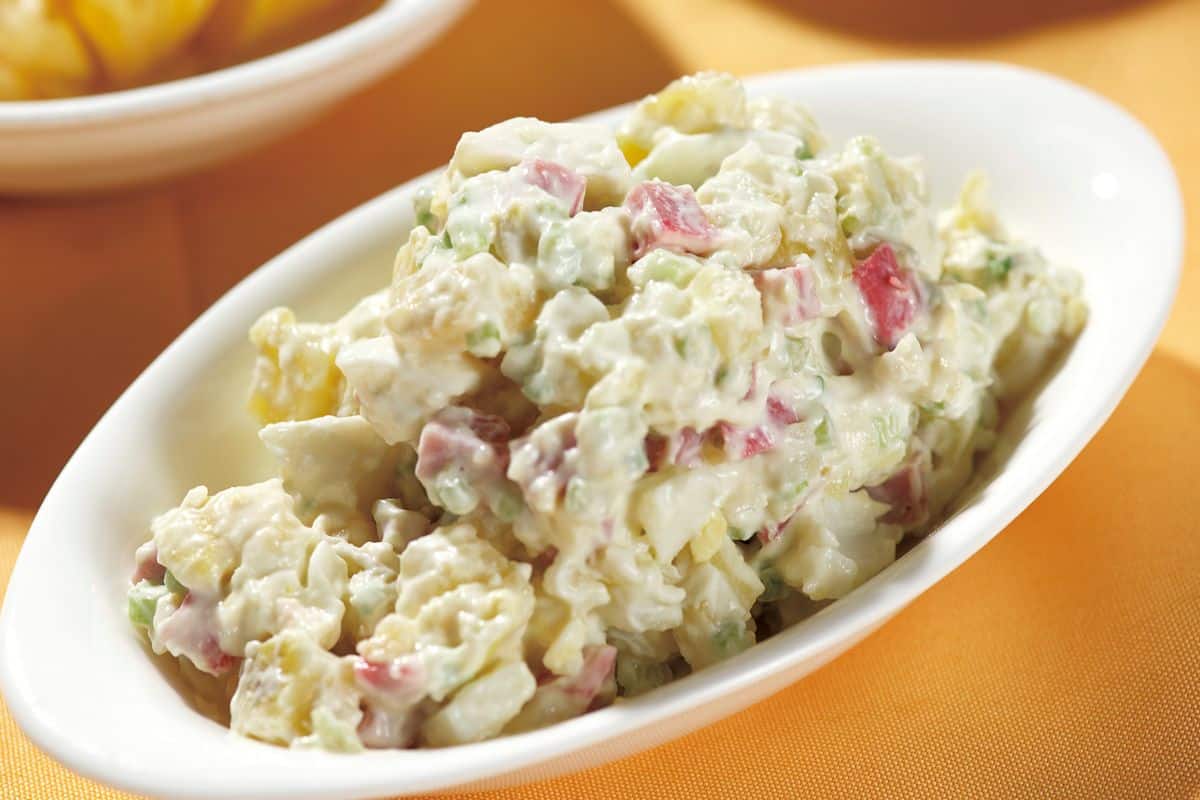 Do you have Dijon, red potatoes, and dill in the pantry? Because you need to make potato salad if you do.
You must serve this delicious summer side dish with your ham sandwich! In addition to being simple to prepare, this salad has amazing flavors.
Thanks to the dressing and the dill, this one taste lighter than most potato salads. You'll receive a delicious dish that is the ideal complement to your meal.
9. Fruit salad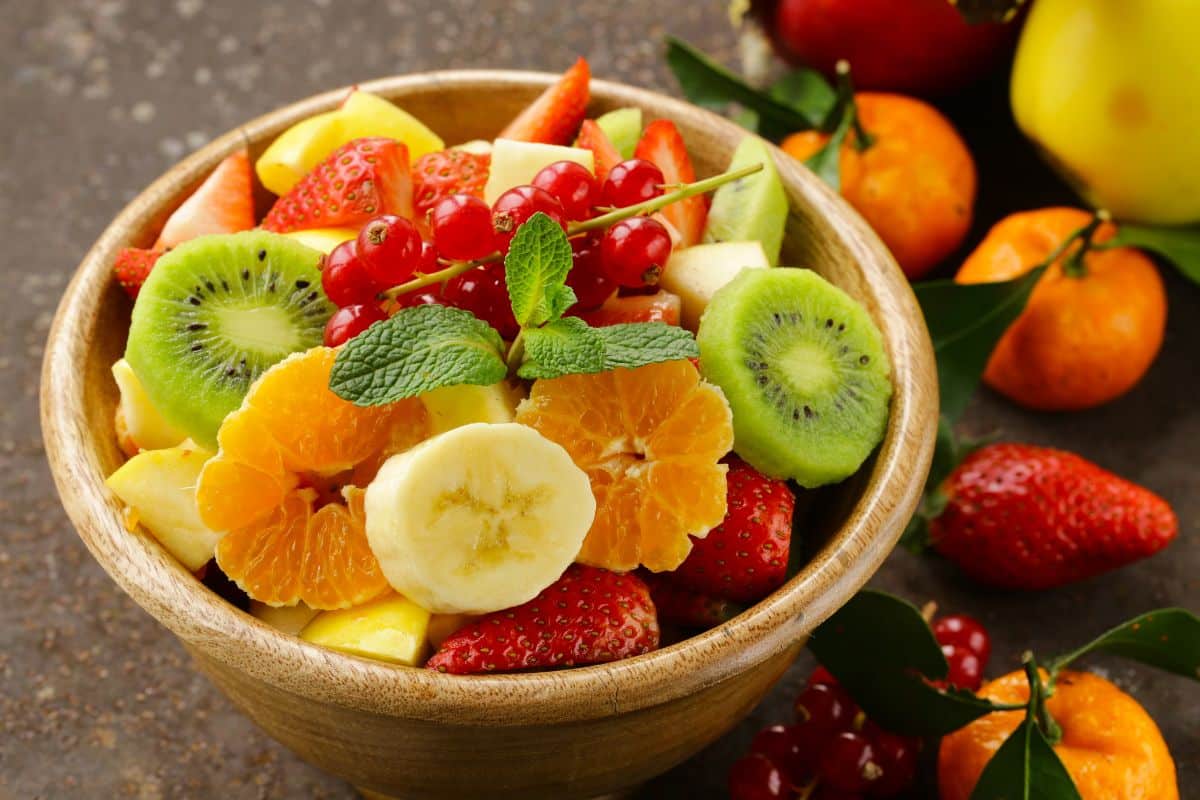 Fruit salad is healthy and light, as well as tasty. Combined with ham sandwiches, you have a nutritious meal with little effort in the kitchen.
Your fruit salad can include any kind of fruit. To prevent apples from browning too rapidly before serving, brush them with a little lemon juice.
10. Coleslaw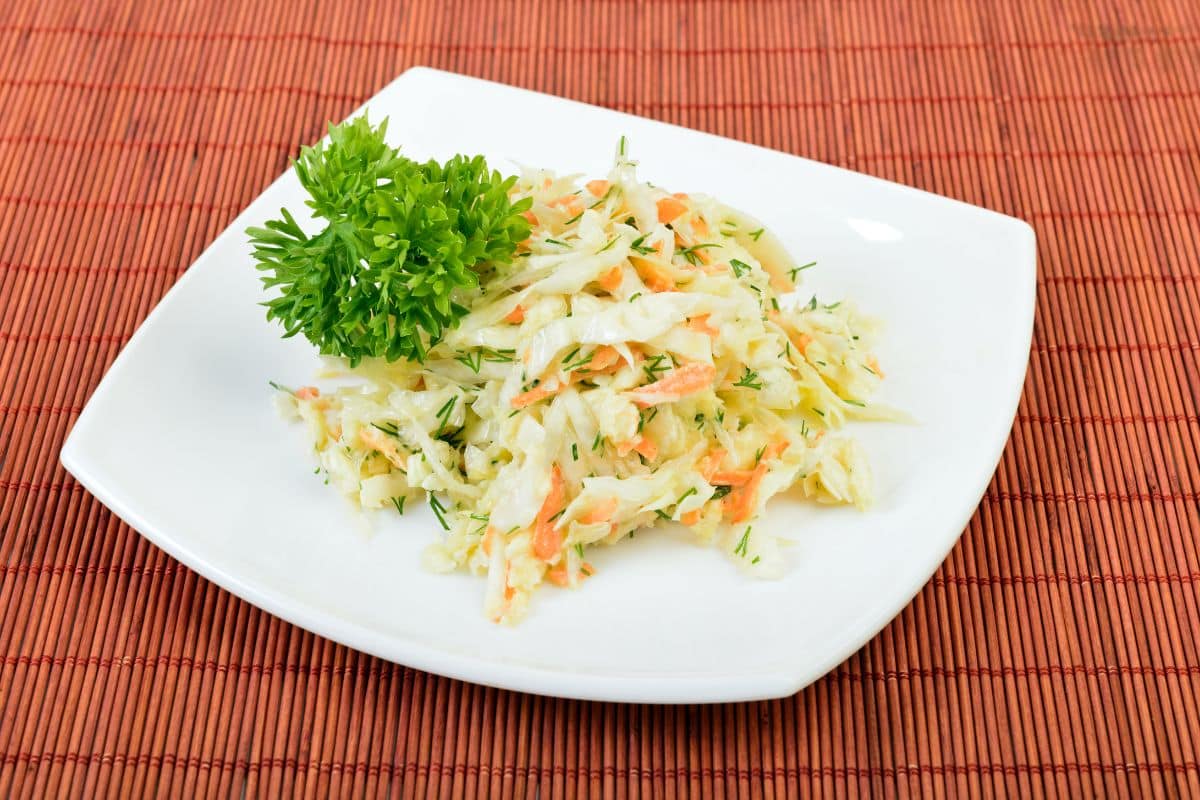 The best option for coleslaw is if you enjoy combining something crunchy with a tender meal.
The amazing crunch provided by the cabbage and carrots will break up the monotony of the ham and the bread.
And to top it off, it tastes good! In addition to the traditional components, I enjoy including raisins and walnuts in my coleslaw.
Consider that combination odd. Test it out! I'm positive you'll adore it.
11. Carrots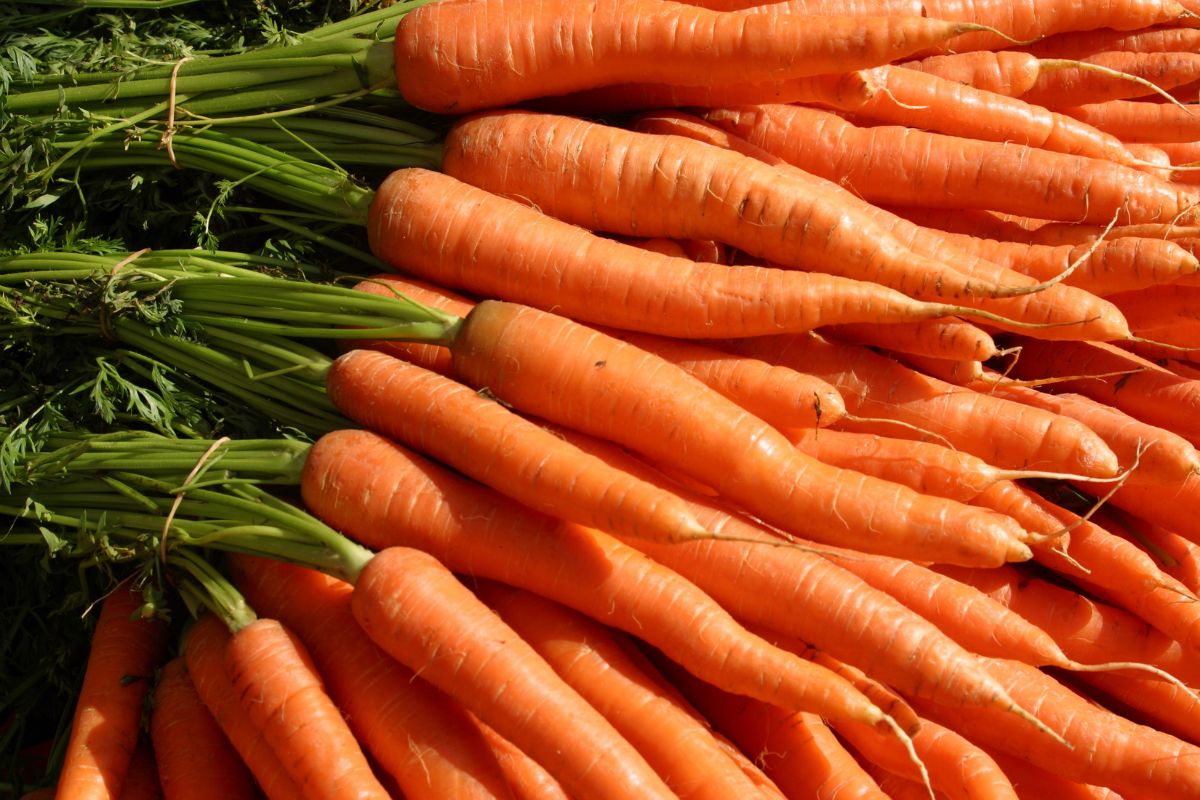 The semi-sweet carrots are a delightful addition to your ham sandwiches, whether you eat them raw or well-cooked.
Carrots cooked in butter and a little water are my preferred method.
Half a cup of peas can be added to your pot of carrots for more taste and color.
12. Deviled Eggs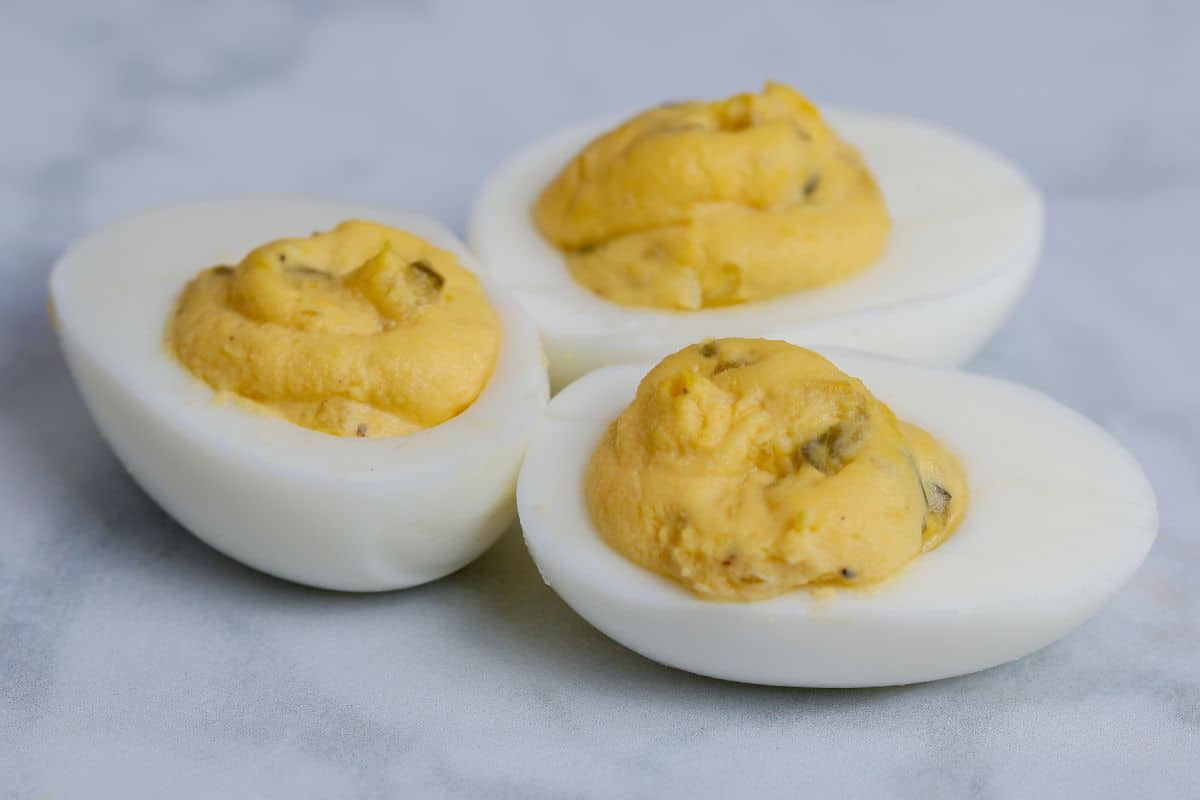 You most likely already have a ton of hard-boiled eggs lying around the kitchen if you're reading this around Easter.
After the excitement of egg-hunting, do you want to use them effectively? Deviled eggs can be made with them!
Really, why not? They taste fantastic with ham sandwiches and are simple to make.
13. French fries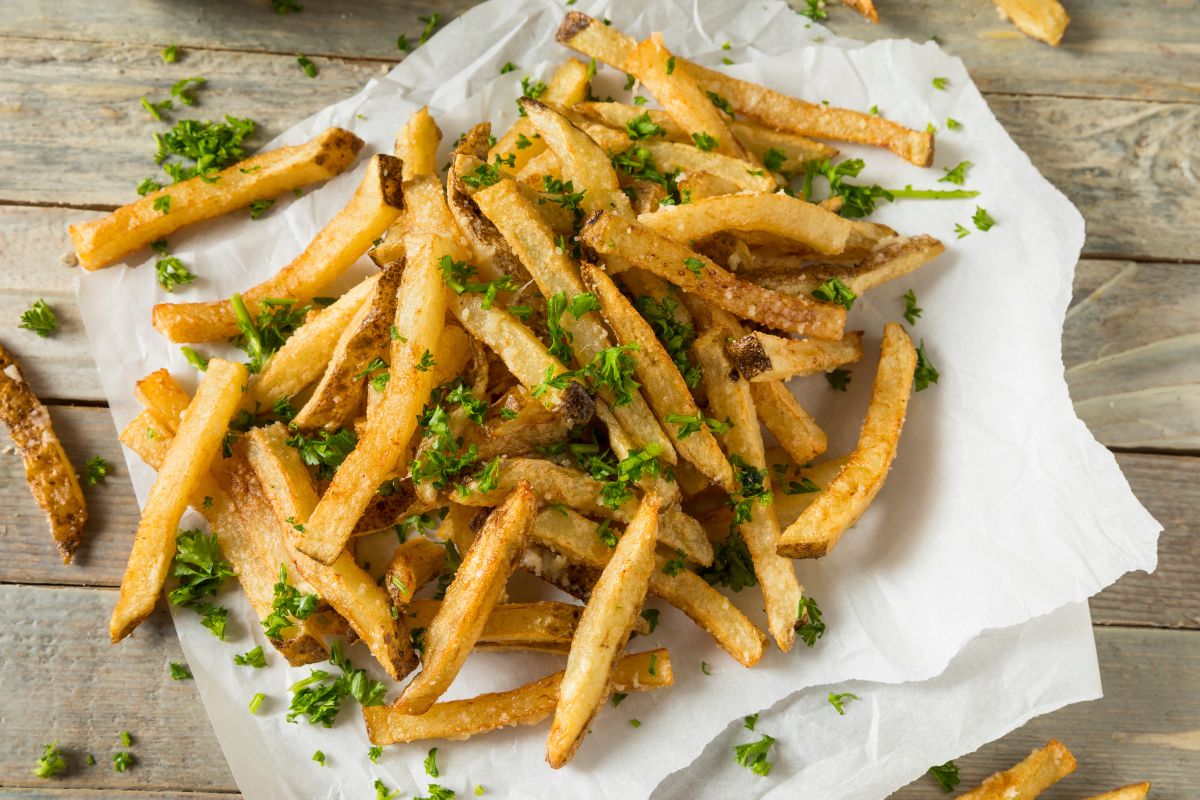 The ideal finger food pairing is ham sandwiches and French fries. The hot, crispy fries help to thaw the sandwich's chill.
French fries can be consumed in a variety of ways. When I'm not watching my weight, I enjoy slathering them in cheese, bacon, and sour cream.
14. Egg Salad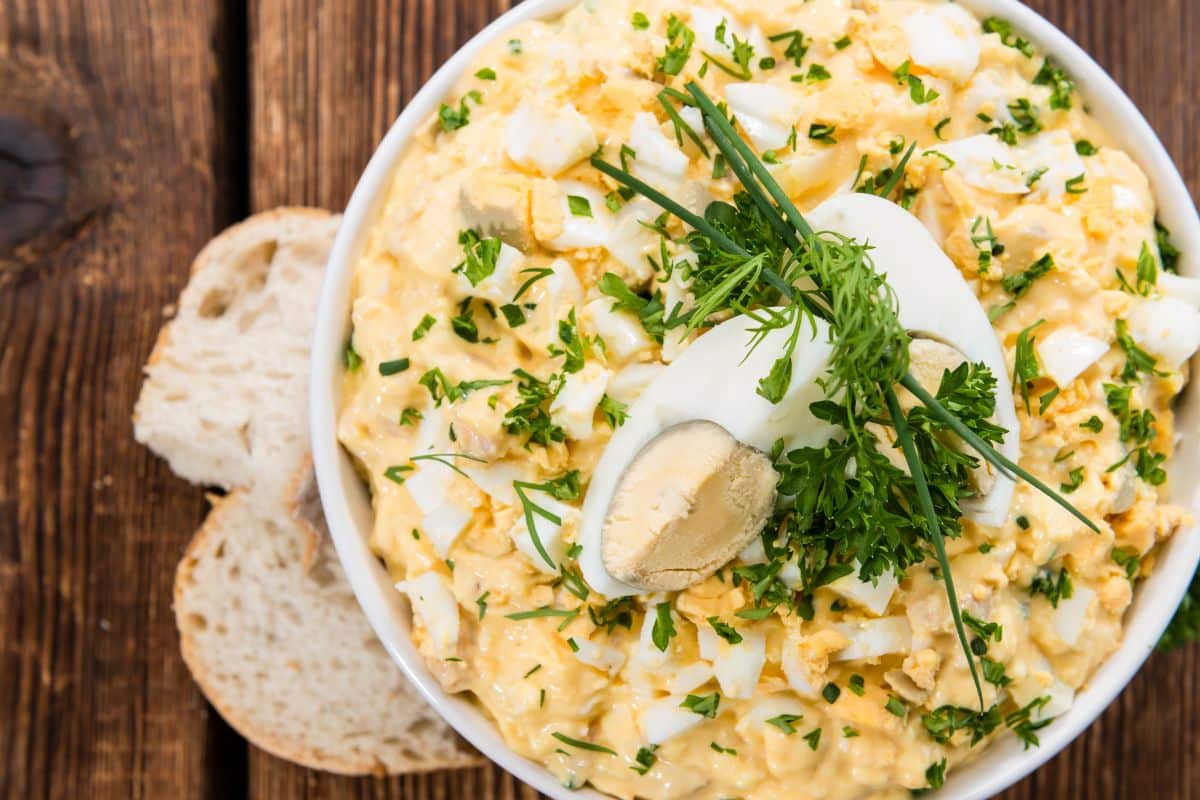 Make some excellent egg salad if you want to use eggs for something else. Oh, how I like this dish of thick and creamy goodness!
It goes great with ham sandwiches, in my opinion. Even the sandwich itself gets it added! A ham and egg salad sandwich is a sure thing.
Ladies and gentlemen, this cuisine pairing is ideal!
Final Words
These 14 best side dishes pair well with ham sandwiches. Have fun experimenting with our recommendations, and we hope you enjoy them.
This dish is fantastic since you can eat it with both sweet and salty accompaniments. Both ways are going to be fun.
It can be difficult to choose the ideal side dish for ham sandwiches. Fortunately for you, we are here to help you with every supper idea.
We hope this list has inspired you to try several new flavors.
Print
14 Best Sides for Ham Sandwiches
Check out these great Side Dish Recipes for Ham Sandwiches that have been shared on Pinterest.
Author:
Prep Time:

5 minutes

Cook Time:

10 minutes

Total Time:

15 minutes

Yield:

1 serving

Category:

Sides

Method:

Cooking

Cuisine:

Side Dish
Instructions
Click on each link above to view the pin and recipe.
Obtain all the necessary ingredients to make the recipe.
Follow the steps to create your side dish.
Enjoy your delicious meal =)
Nutrition
Serving Size:

1 serving

Calories:

320

Sugar:

2 g

Sodium:

1530 mg

Fat:

45 g

Saturated Fat:

14 g

Unsaturated Fat:

0 g

Trans Fat:

0 g

Carbohydrates:

24 g

Fiber:

1 g

Protein:

6 g

Cholesterol:

10 mg
Keywords: Best Side Dishes for Ham Sandwiches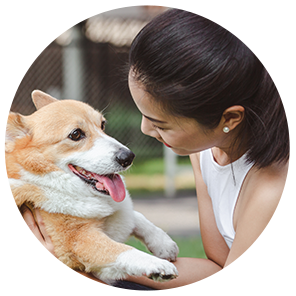 Hi, I'm Linda thanks for stopping by! We're so happy you're here. If you're a foodie and love to cook from home - you're in the right place..
LEARN MORE
Join the mailing list and receive our free newsletter!
Recipe Marker provides you with the best information about home cooking tips, recipes, ingredient substitutes and more. Check out our blog to see the latest articles.