5 Best Sides to Serve with Chicken Piccata (updated 2023)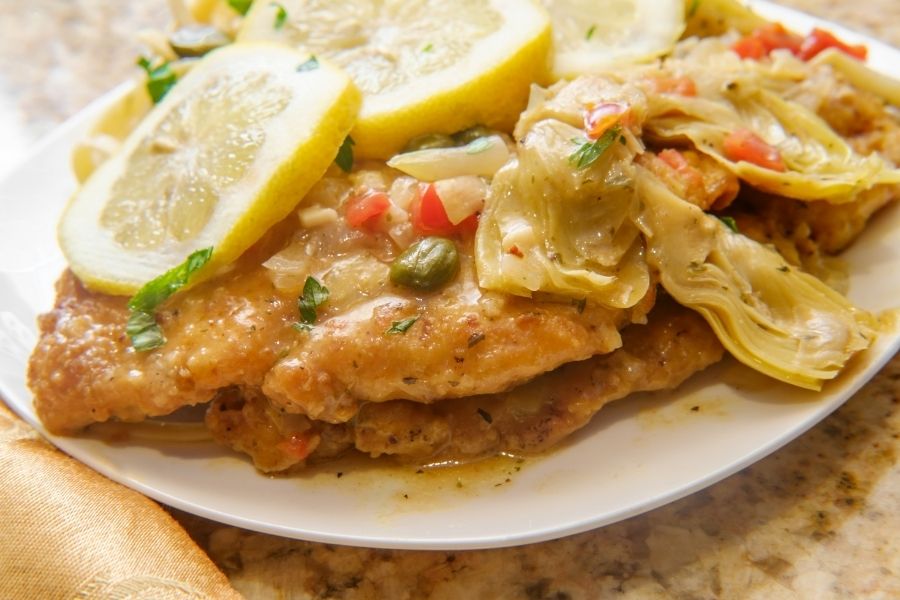 In this article, we will discuss what to serve with chicken piccata. Read on to learn more…
Chicken is a staple ingredient in many households. After all, this highly versatile ingredient makes for an undoubtedly comforting dish any day of the week.
One of the most highly requested chicken dinners of all time is none other than chicken piccata.
Bright and light, this dish will surely put a smile on your face with its delicate balance of flavors playing on your palate.
Apart from being easy to put together, it also tastes amazing.
With chicken piccata as the main part of your meal, you'll want to complement it with equally incredible dishes that 'wow' you with a medley of flavors and textures.
If you need side dishes that work well with the bright and lemony chicken piccata, take a look at the list that we have compiled below.
What Is Chicken Piccata?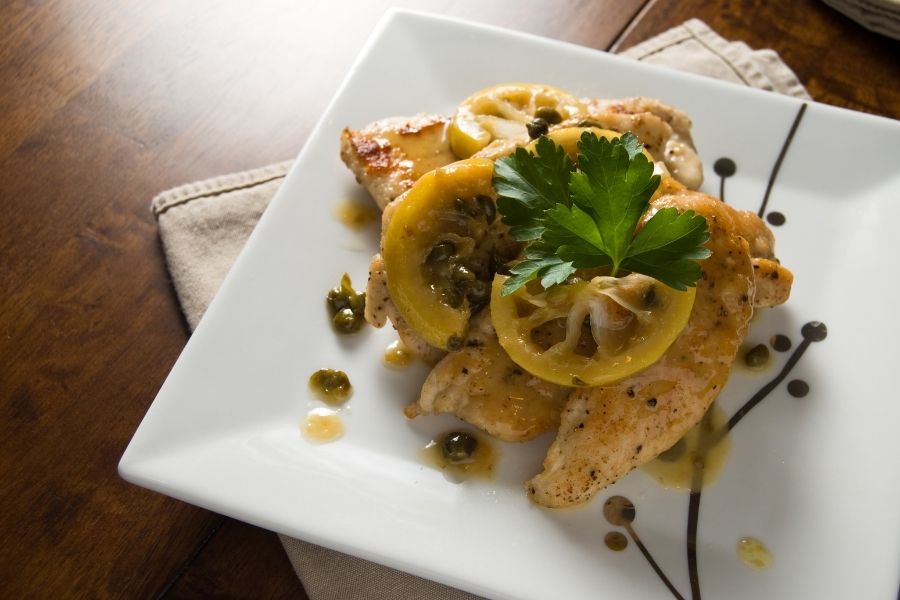 Touted as a classic Italian dish, piccata was originally made from veal.
While it refers to a type of dish, its very name, piccata, also refers to the method of preparing and cooking the food.
Piccata is made with thinly pounded meat, such as chicken or veal, typically dredged in seasoned flour prior to being sautéed in butter.
It is topped with a buttery lemon sauce peppered with capers.
This light yet filling meal comes together easily with essential components of the dish, such as the lemon juice to add brightness and acidity; capers lend a bit of saltiness to simple and accessible ingredients you can find in your pantry.
The delicate balance of flavors comes from t the dish, and a generous pat of butter adds richness and transforms chicken piccata into an otherworldly dish.
What to Serve with Chicken Piccata
1. Buttery Pasta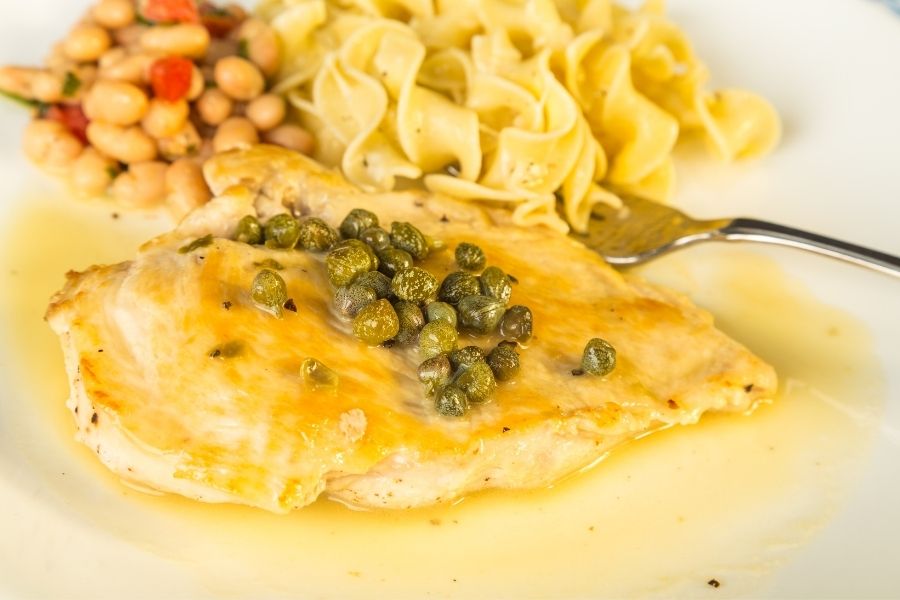 Chicken piccata already comes with a generous serving of butter. While you may be tempted to shy away from butter, buttered pasta adds more richness and heartiness to your meal.
Plus, the light, tangy, and bright lemon butter caper sauce of the piccata perfectly tempers it.
While you can use egg noodles for this dish, you can also substitute with a pasta of your choice, preferably long-stranded ones such as spaghetti or linguine.
Butter pasta is simple yet oozing with flavor, especially when finished with chicken broth and a generous shaving of parmesan cheese.
2. Lemon Garlic Herb Rice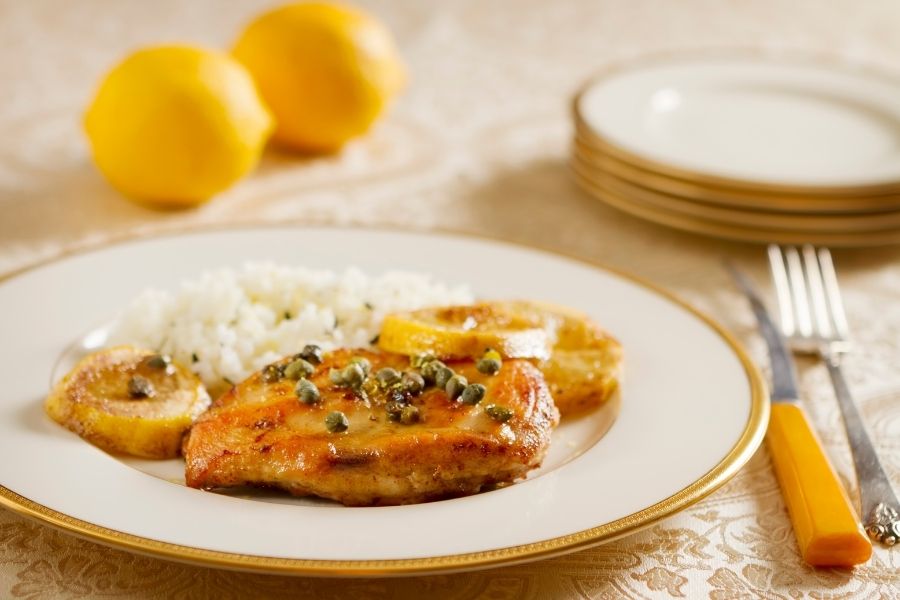 If you don't like pasta or noodles, you can easily switch up your carbs to rice.
Rice creates an equally bright and inviting dish you don't want to miss, particularly when made with lemon and garlic.
The deep and zesty flavors of garlic and the tangy flavor of lemon add depth to this simple side.
What's more, it complements the taste of chicken piccata.
3. Mashed Potatoes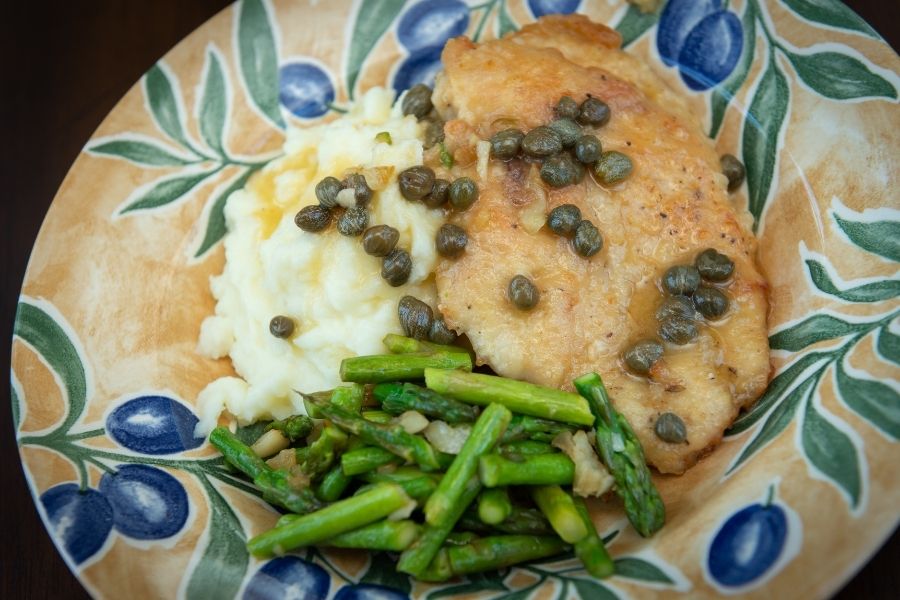 Mashed potatoes boast of unparalleled umami goodness, bringing savoriness and earthiness to a whole new level.
They make the perfect base to collect all the extra sauce from your chicken piccata.
And, the texture works perfectly with the tender, silken chicken.
4. Roasted Vegetables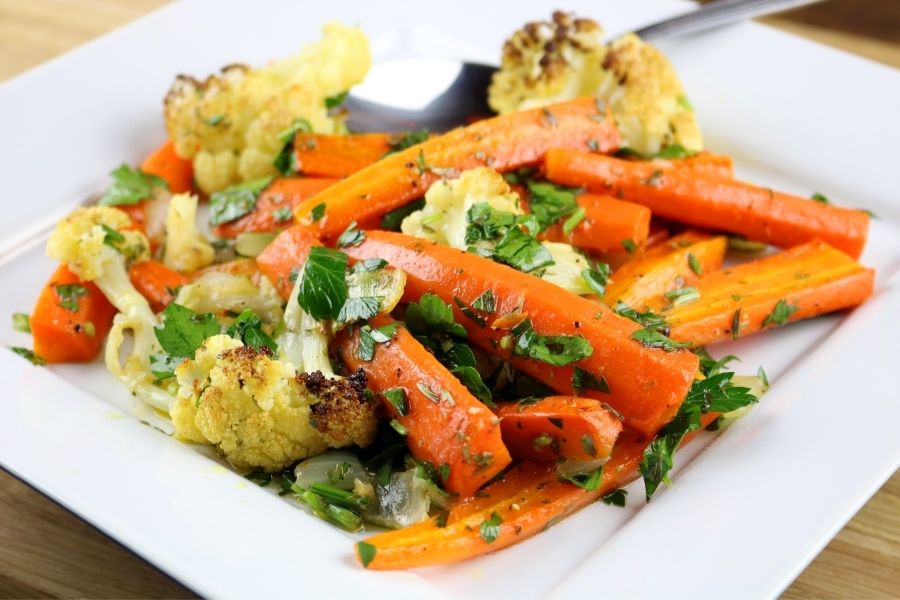 Prefer a healthier route? You can never go wrong with roasted vegetables.
Hardy veggies will work well against the rich and tangy sauce of chicken piccata primarily because their natural sweetness will shine through when baked properly.
Try broccoli, cauliflower, zucchini, asparagus, bell peppers, or carrots as your side.
To allow the natural flavors of these vegetables to come out, make sure to season them generously with salt, pepper, garlic, herbs, and a drizzling of olive oil.
As they come out of the oven, add some Parmesan on top.
5. Sautéed Spinach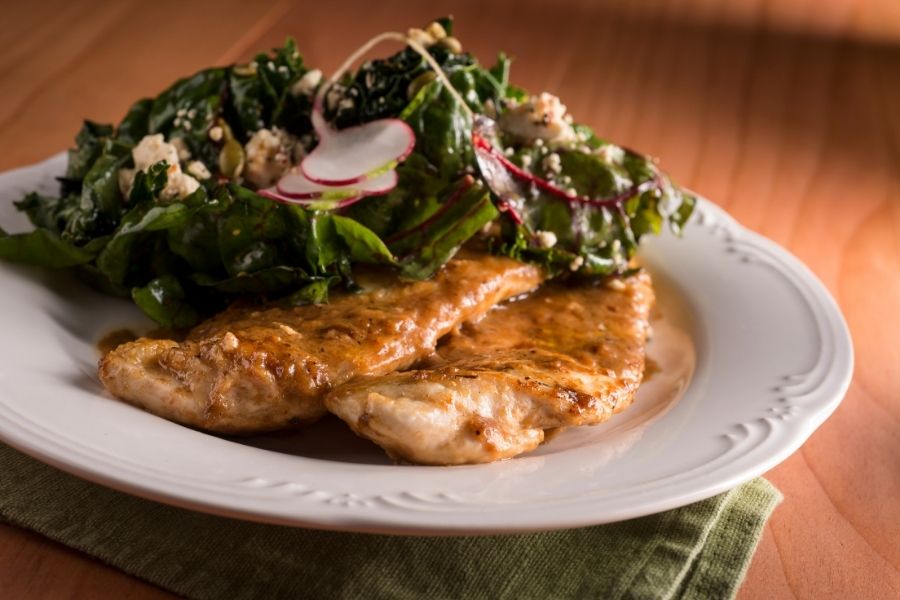 Last but certainly not least is sautéed spinach.
This savory dish made with lots of garlic will add depth to your chicken piccata.
Plus, it will also give you plenty of fiber and nutrients, a perfect way to end your night on a healthy note.
The Bottom Line
Chicken piccata has always been a classic dish that has stood well against time.
Knowing what to serve with chicken piccata, you can give it a novel look and taste each and every time.
Print
5 Best Chicken Piccata Sides
Check out these great Side Dish Recipes for Chicken Piccata that have been shared on Pinterest.
Instructions
Click on each link above to view the pin and recipe.
Obtain all the necessary ingredients to make the recipe.
Follow the steps to create your side dish.
Enjoy your delicious meal =)
Keywords: Best Chicken Piccata Sides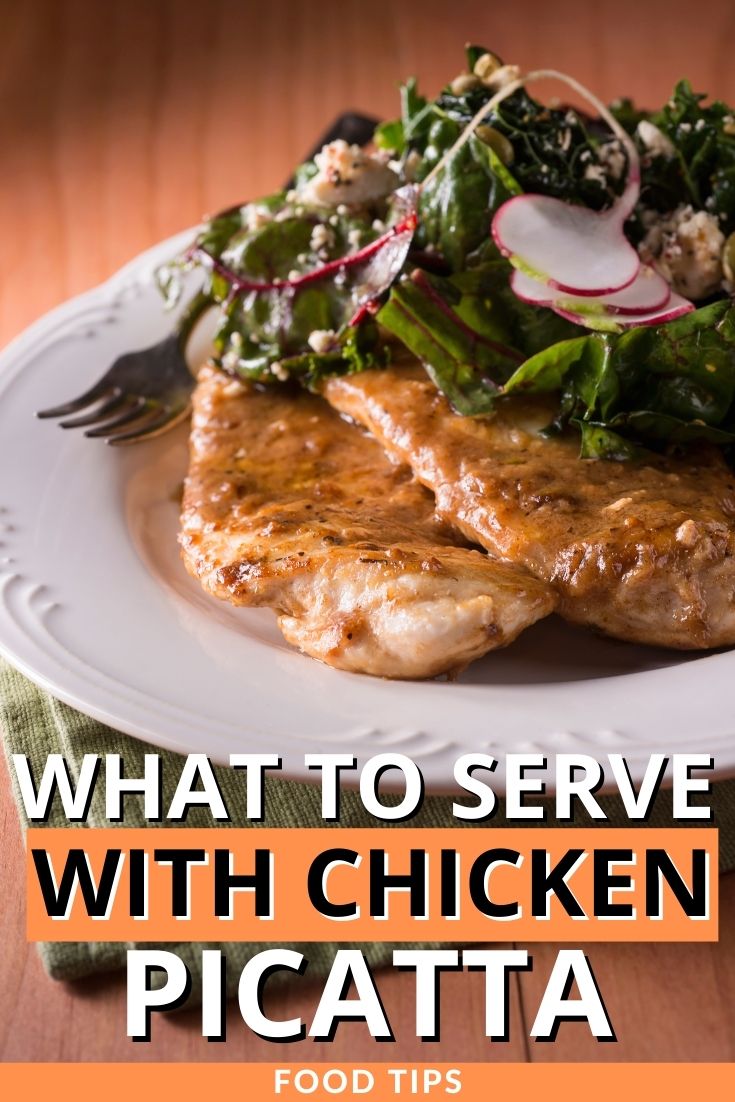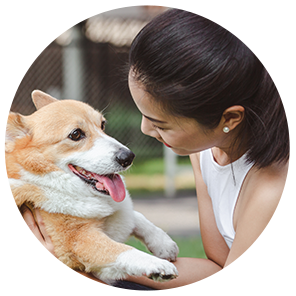 Hi, I'm Linda thanks for stopping by! We're so happy you're here. If you're a foodie and love to cook from home - you're in the right place..
LEARN MORE
Join the mailing list and receive our free newsletter!
Recipe Marker provides you with the best information about home cooking tips, recipes, ingredient substitutes and more. Check out our blog to see the latest articles.