7 Best Sparkling Ice Flavors (Ranked in 2023)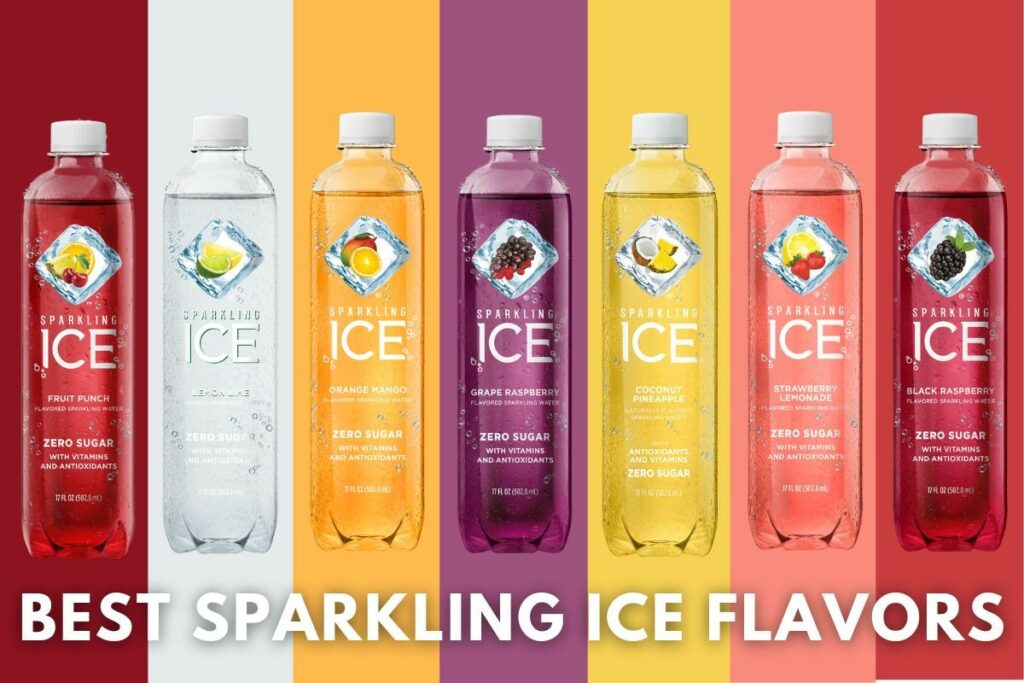 Are you trying to decide what Sparkling Ice sparkling water drink to try next? We share a list of the most popular Sparkling Ice flavors in this article. Stick around…
Drinking water is your best bet to staying hydrated all throughout the day.
However, water isn't exactly the most exciting drink out there, which is why Sparkling Ice makes interesting beverages that give sparkling water, real fruit flavors, and zero sugar.
What is Sparkling Ice?
Sparkling Ice is a company that creates fizzy, fruity, sparkling water for those with bubbly energy and a colorful disposition.
Their drinks come in 17 different flavors, all made with real fruit flavor, colors from natural sources, plus vitamins and antioxidants.
Additionally, they offer 6 flavors with a boost of caffeine.
Sparkling Ice prides itself on what they put in their drinks, rather than what they leave out, with zero carbs and zero sugar.
The company was founded in the small town of Preston, Washington, but has since expanded to Canada, the United Kingdom, Ireland, Costa Rica, the Caribbean, Australia, New Zealand, and South Africa.
To try Sparkling Ice for yourself, you can find out where to purchase their drinks on their website.
Check out the best Sparkling Ice flavors below.
Best Sparkling Ice Flavors Ranked
1. Coconut Pineapple
Transport yourself to a tropical paradise with Sparkling Ice's Coconut Pineapple flavor. With the blend of the two flavors, the coconut is perhaps the perfect vessel to carry out the sweetness and tanginess that the pineapple brings.
The coconut is somehow more mellow, but it also imparts a certain sweetness and creaminess to the dish. Meanwhile, the pineapple gives it a refreshing zing with its zesty tones.
You might think that the beverage is overpowering, but this combo surprisingly works since the flavors are all balanced.
It's also worth mentioning that the fizz is just the right amount to make you want for more and tickle your tastebuds in all the right ways. This is a great drink for a hot summer day.
2. Strawberry Lemonade
Take a walk back to your childhood with the Strawberry Lemonade flavor from Sparkling Ice.
The strawberry flavor is prominent and it gives unparalleled juiciness and sweetness to the drink. This beverage likewise has a hint of tanginess from the berries.
The citrus lends brightness to the drink and balances out the beverage well, particularly with its sourness. The Strawberry Lemonade flavor errs on the sweeter side, but nothing a few ice cubes can't fix.
3. Lemon Lime
One of the most popular flavors in the soda and sparkling drink industry is the lemon lime variant and for good reason. For one, it's downright refreshing and has a more citrus-forward flavor compared to other similar brands in the field.
The lime aspect offers a deeper and more complex taste to the drink, while the lemon gives some acidity. The fizz, on the other hand, makes it all the more lighter.
The Lemon Lime flavor from Sparkling Ice is tangy and zesty and with just the right amount of sweetness. Its lightness of the palate makes it, even more, energizing to have, especially on a hot, sunny day.
4. Orange Mango
Sparkling Ice's orange and mango variant is yet another flavor that gives tropical vibes.
A summer drink through and through, this drink gives the luscious sweetness and richness that makes it satisfying to the fullest level.
The orange flavor, on the other hand, somewhat tempers the sweetness coming from the mango.
It offers a tartness to it while still giving it some much-needed sweetness. The fizziness rounds it all out as it lends clean and crisp bubbles.
5. Black Raspberry
If you aren't familiar with Sparkling Ice's Black Raspberry flavor, then you're missing out on a lot. This particular flavor is a fan favorite and this may be because this is one of the bolder variants of the bunch.
The black raspberry offers a robust berry flavor. These are likewise earthy and tart, but with some sweetness peeking through. It's fruity and perky, and not at all artificial, making this a wonderful beverage to have in your fridge.
6. Fruit Punch
The Fruit Punch variant is one of Sparkling Ice's most popular flavors and we can see why. Made with different juices, such as apple juice, pineapple, and sweet cherry, to name a few, you are certain to experience a heady taste that leaves a rich and luscious taste in your mouth.
The sweetness of the fruit punch can be quite cloying and overwhelming for some, but the citrusy flavors of orange and lime offset this and make this light and refreshing to consume.
While Fruit Punch can already be enjoyed on its own, this can also be used in a variety of ways. From being added to cocktails or even being used in a mocktail or even being turned into a slushie, the options are endless.
7. Grape Raspberry
If you loved grape Kool-Aid as a kid, you will definitely appreciate this walk down memory lane.
The strong grape flavor is sweet and juicy and in fact, it almost tastes like wine, making this a perfect drink for grownups who prefer something more mature for their palate.
While the grape flavor is much more prominent compared to the raspberry, it's worth noting that the tart flavors of the latter also make their presence known. Serve this over ice or chilled and it will give you a refreshing taste you'll love.
The Bottom Line
Sparkling Ice is one of the healthier drinks on the market. With its extensive range of beverages and varieties under its name, you'll have no shortage of options to choose from. You can start with these best Sparkling Ice flavors we've rounded up and work your way from there.
Print
7 Best Sparkling Ice Flavors
Check out this list of the best Sparkling Ice flavors to try!
Instructions
Pick your favorite flavor
Click on the link to visit Pinterest
Buy items from your local store or online
Enjoy and share on social media!
Nutrition
Serving Size:

8 fl oz

Calories:

2.4

Sugar:

0 g

Sodium:

33 mg

Fat:

0 g

Saturated Fat:

0 g

Unsaturated Fat:

0 g

Trans Fat:

0ggrams

Carbohydrates:

0.3g

Fiber:

0 g

Protein:

0 g

Cholesterol:

0 mg
Keywords: Best Sparkling Ice Flavors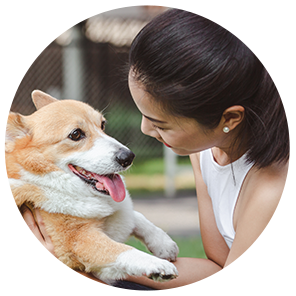 Hi, I'm Linda thanks for stopping by! We're so happy you're here. If you're a foodie and love to cook from home - you're in the right place..
LEARN MORE
Join the mailing list and receive our free newsletter!
Recipe Marker provides you with the best information about home cooking tips, recipes, ingredient substitutes and more. Check out our blog to see the latest articles.