T-Fal Ceramic Cookware Review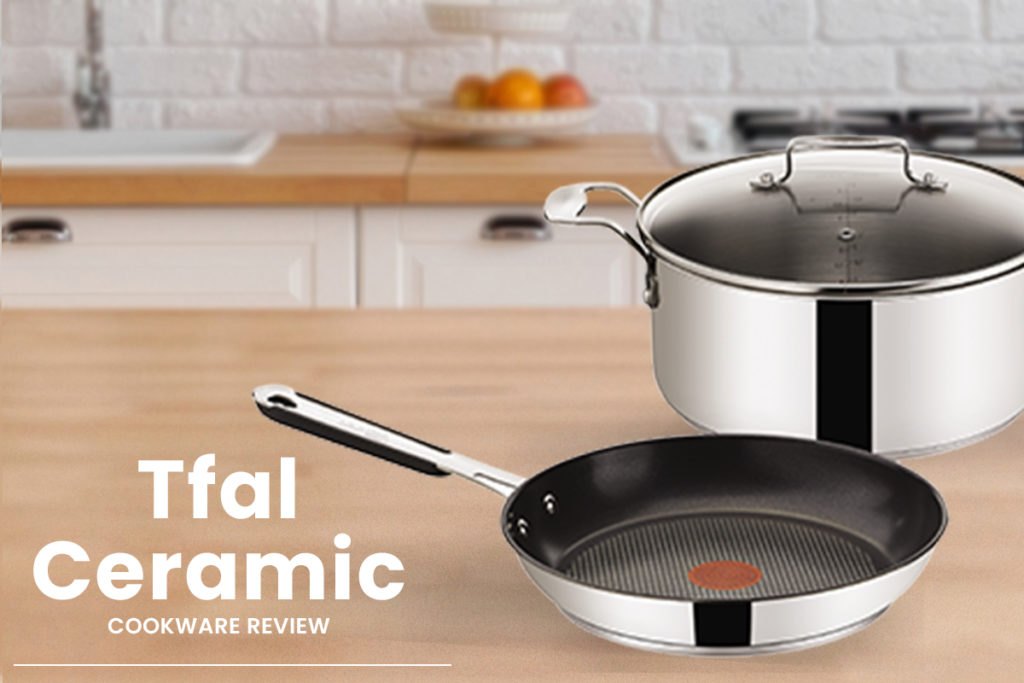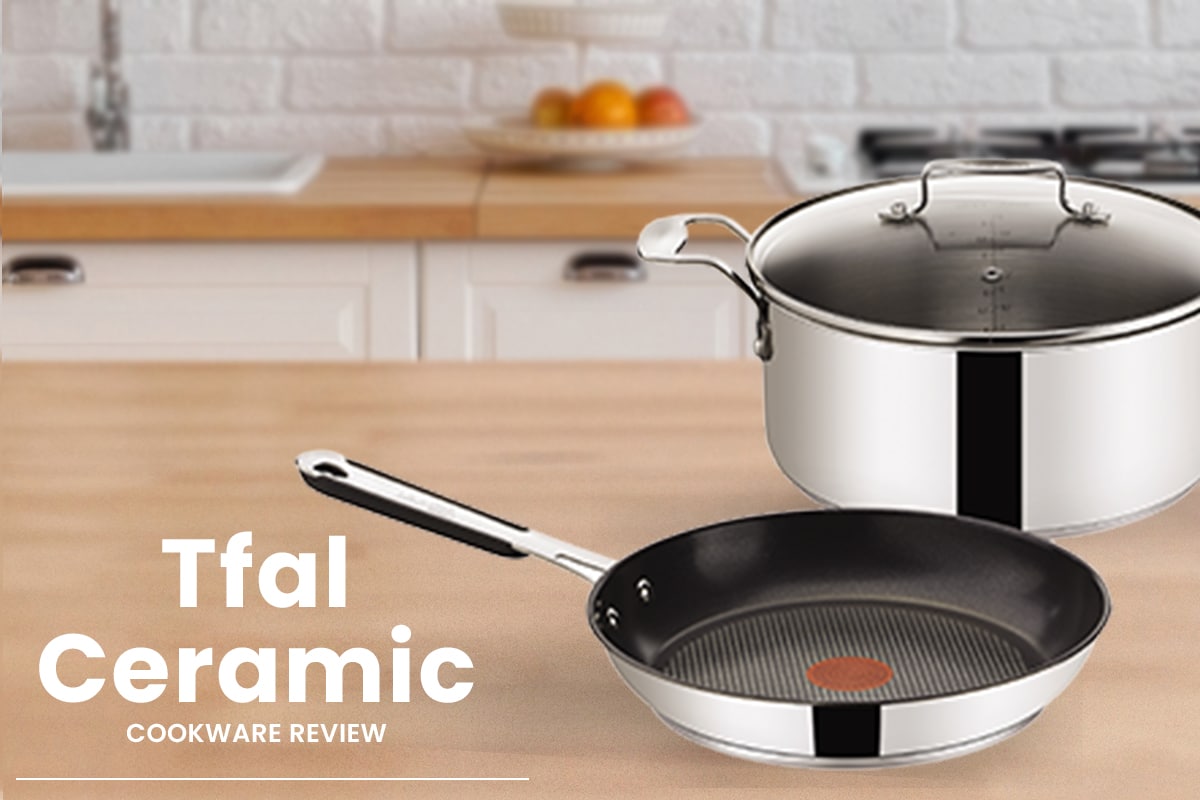 If you want to upgrade your cookware, you do not want to miss T-Fal ceramic cookware.
With two varieties, you will have no shortage of affordable yet durable cookware to choose from. Take a look at what this brand has to offer.
Cooking is a serious activity, especially for food lovers, frequent home cooks, and even more so for seasoned professionals.
Because of this, you must invest in the right cookware for your kitchen, particularly if you want something that can withstand even heavy and daily use.
One of the most sought-after brands on the market is T-Fal, particularly their ceramic cookware line.
It is known for its ability to provide easy, seamless cooking and simple cleanup.
In fact, T-Fal's non-stick technology makes their cookware a game-changer in the industry.
What Is T-Fal?
T-Fal has been around for more than 60 years. Its humble beginnings started when founder, Marc Gregoire, coated his wife's pans with special non-stick material in 1954.
Two years after introducing the innovative technology, the brand introduced its special cookware with non-stick properties to a wider market.
Properties of T-Fal Ceramic Cookware
T-Fal ceramic cookware is made with heavy-gauge aluminum material, making it a strong and durable option that can withstand everyday use.
Despite the heavy-gauge aluminum, their ceramic cookware line ensures an easy-to-use and lightweight tool easily handled by people of all ages.
Plus, the aluminum also makes for shorter heating times as it is a great conductor of heat.
The interior of the ceramic cookware lines comes fitted with a ceramic nonstick coating.
This makes it possible to use the cookware over high heat without the pan or the food burning.
This also makes it ideal for cooking eggs, grilling steak, and even stir-frying vegetables and other similarly delicate ingredients.

T-Fal has two main ceramic cookware lines: the Simply Cook Ceramic Set and Initiatives Ceramic Cookware. Let's get to know what each ceramic cookware line has to offer.
As mentioned, T-Fal's ceramic cookware line is made from aluminum.
This holds true for this line.
Moreover, this particular line is imbued with T-Fal's Thermo-Spot heat indicator, alerting and guiding users when pots and pans reach the right temperature for cooking.
The aluminum base also ensures even heating and cooking.
What's more, this line can also be used in the oven up to 350 degrees Fahrenheit.
Initiatives Ceramic Cookware
The Initiatives Ceramic Cookware line is a premium, upgraded version of the Simply Cook line.
While still using aluminum as its base material, this uses a heavier gauge, increasing its durability compared to others on the market.
The Initiatives ceramic cookware also has ideal heat distribution.
What makes this line stand out from the Simply Cook line is that its interior is double-coated with ceramic.
This makes the interior resistant not only to stains but also to scratches even with long-term use.
The nonstick surface requires little to no use of oil and will not release chemicals into the food.
With its specialized gray coating, this ceramic cookware can withstand high temperatures of up to 570 degrees Fahrenheit.
You can also use it in the oven up to 350 degrees Fahrenheit.
Pros of T-Fal Ceramic Cookware
There are many advantages to choosing any ceramic cookware line from T-Fal, including the following:
Durable aluminum material
The nonstick lining makes for convenient clean-up. This can be easily wiped or even placed in a dishwasher for a hassle-free approach
The nonstick finish also requires little to no oil
Pots and pans come fitted with tempered-glass lids for easier food monitoring
Ergonomic handle design for easier carrying and food management
All pots, pans, and lids are safe for oven use up to 350 degrees Fahrenheit
Cons of T-Fal Ceramic Cookware
There is one aspect you need to pay attention to when buying T-Fal ceramic cookware.
While the design is ergonomic and remains cool to the touch even when cooking, the handles are riveted.
This makes them more challenging to clean.
The Bottom Line
T-Fal ceramic cookware is a great option if you are looking to upgrade your cooking set.
With its natural ceramic nonstick coating, you will have a grand time cooking up a storm in your kitchen.
Hi, thanks for stopping by! We're so happy you're here. If you're a foodie and love to cook or bake - you're in the right place.
LEARN MORE
Join the mailing list and receive our free newsletter!
Recipe Marker provides you with the best information about home cooking tips, recipes, ingredient substitutes and more. Check out our blog to see the latest articles.