10 Best Sturgeon Recipes to Try in 2023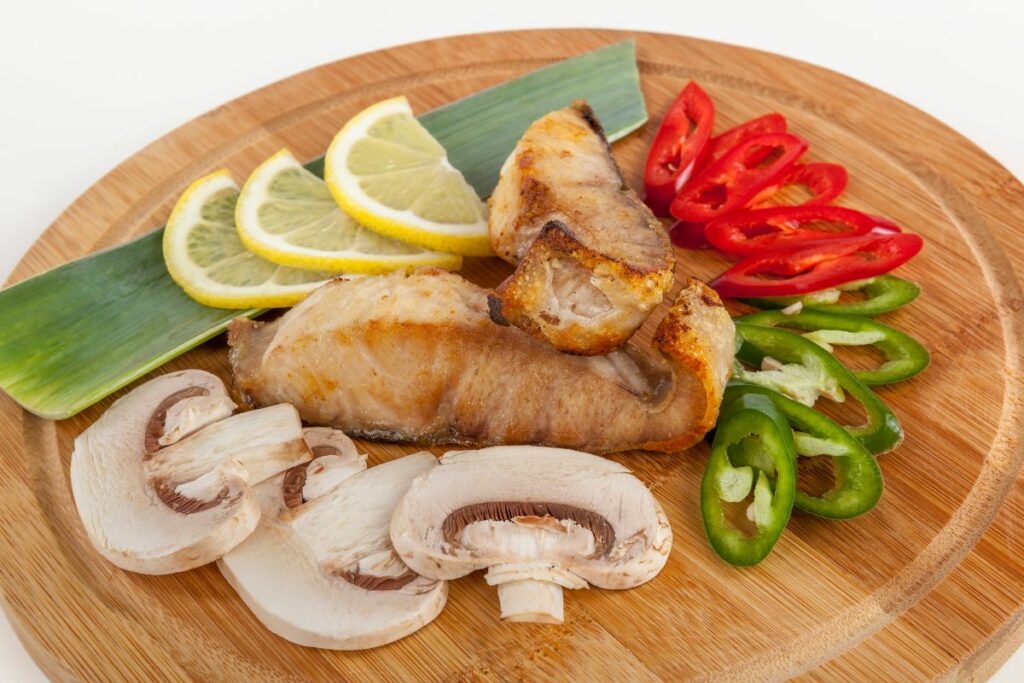 The opportunity to cook sturgeon is rare because it is a special occasion fish. You would only find sturgeon fillets in very few shops.
They are occasionally raised on a small scale in a few locations in North America.
So that's why sturgeon is a unique fish to cook if you are fortunate enough to find any.
As opposed to the delicate flakiness of other white fish, its fillets have a satisfyingly meat-like feel, which expands the possibilities for cooking.
Let's have a look at some of the best sturgeon recipes.
Best Sturgeon Recipes
1. Sauteed Sturgeon
This simple dish is sure to be a hit.
The least amount of ingredients is needed, which include sturgeon, salt, pepper, butter, parsley, and lemon.
All you need to do to make a wonderful meal is sauté the fish in butter and seasoning, add a squeeze of fresh lemon juice, and garnish with parsley.
2. Butter Poached Sturgeon
When you poach fish in butter, olive oil, or another flavored oil, the fish absorbs exactly the right amount of fat to make it smooth.
This is a major issue with very white, skinny fish, especially with sturgeon.
To prevent the fish from seizing up like fish dropped into boiling water or overfired, you also gently cook the fish.
You get that lovely flake, and then as the flakes start to somewhat separate, the butter starts to seep in, which results in an amazing texture.
Butter poaching is quite simple. Believe it or not, it's easier than frying.
3. Sturgeon with Special Sauce
Like any fish, sturgeon cooks rapidly, making it a terrific protein alternative if you can get your hands on it.
To start with this recipe, heat the griddle to a medium-high temperature and season your fish with the necessary seasonings.
The cooking time will vary depending on the type of fish and the thickness of the fillet.
So just use your best judgment to decide whether the fish is done or not.
This special sauce is prepared by sautéing the shallots and garlic in olive oil before adding the mushroom powder, fresh lemon juice, and cream.
Finally, add some butter to the dish. You can prepare this inside on your stovetop or outside on a griddle with a small pan.
4. Nuggets Sturgeon
Frozen fish nuggets have been around for a while. They serve as both a quick dinner option and a means of encouraging your children to eat fish.
However, wide varieties are high in sodium and preservatives, and the breading-to-fish ratio is frequently unfavorable to us.
Fortunately, making your own fish nuggets—is simple, particularly if you use a dry pancake mix that has already been prepared.
When breadcrumbs with seasoning are added, a lovely coating forms that crisps up when pan-fried in a little oil.
The lemon pepper and garlic salt add the perfect quantity of flavor.
5. Grilled Sturgeon
This dish for grilled sturgeon is really straightforward and delicious.
To start with, the sturgeon should be combined with salt in a basin, which should then be filled with water. After about 15 minutes, clean the fish.
For the seasoning mixture, you will need salt, pepper, coriander seed, cumin powder, cayenne pepper, thyme, oregano, and garlic powder.
Put all the ingredients in a food processor, and don't stop until it is properly crushed.
Brush some olive oil on the fish and then cover it with the seasoning mixture and let it marinate for a few hours.
Before starting with the grilling, don't forget to preheat the grill.
Grill the sturgeon for about 5-6 mins on each side, and voila, your delicious sturgeon will be ready in no time.
Pro Tip: Grilled sturgeon tastes amazing with lime cilantro sauce.
6. Sturgeon Soup
Nothing warms you up like a bowl of steamy sturgeon soup on a chilly winter night.
This sturgeon soup is a nutritious concoction of several veggies cooked with delectable fish.
Season the soup with salt, pepper, and soy sauce, and presto! The soup should be poured over the fish when it is ready to be served.
7. Smoked Sturgeon and Lemony Dressing
Complexity and vibrant tastes are featured in this recipe.
The smoked sturgeon is combined with lettuce, arugula, leaks, shallots, and potatoes after being marinated in a mixture of champagne vinegar and turmeric.
Lemon juice and zest give it a wonderfully tart flavor.
It makes a fantastic, filling supper when served with caviar alongside your favorite dish and some crunchy bread.
8. Sturgeon and Pancetta
Two of my favorite ingredients are combined in this delectable recipe. The recipe is straightforward to follow and straightforward to use.
The sturgeon must be skinned, topped with mouthwatering pancetta pieces, and baked until it is brown.
In just one hour, you'll have your fish and pork, along with potatoes and onions on the side.
9. Pan-Seared Sturgeon with Baby Yukons
This next sturgeon recipe is one of the best ways to enjoy this fish's real essence.
Pan-seared sturgeon with baby Yukon can be prepared with mushrooms, a few seasonings, baby Yukon, garlic, potatoes, and onions.
With these ingredients on hand, you can quickly prepare some hot, flavorful sturgeon and serve it with a sauce made from green garlic soup.
Any dinner party where this meal is served is sure to be a hit.
10. Baked Sturgeon Fillets
Your taste buds will savor this dish's ideal balance of sweet and sour for a very long time.
To start with this recipe, you will need some wild mushrooms (that have been presoaked), sturgeon fillets, honey, leak, wine vinegar, sauerkraut, mustard, and resin.
For lactose-intolerant people or vegetarians, it is the ideal royal fish recipe.
Final Words
I'm not sure what more to say if you've never had sturgeon other than the fact that you're severely losing out on some pretty delicious stuff!
Additionally, eating sturgeon fish is actually quite healthy and wonderful for you.
So, whenever you have sturgeon for dinner or lunch, don't forget to try some of these best sturgeon recipes mentioned above.
Print
10 Best Sturgeon Recipes
Check out these great Sturgeon Recipes that have been shared on Pinterest.
Author:
Prep Time:

5 minutes

Cook Time:

10 minutes

Total Time:

15 minutes

Yield:

1 serving

Category:

Recipe

Method:

Cooking

Cuisine:

Recipe
Instructions
Click on each link above to view the pin and recipe.
Obtain all the necessary ingredients to make the recipe.
Follow the steps to create your dish.
Enjoy your delicious meal =)
Nutrition
Serving Size:

1 serving

Calories:

139

Sugar:

1 g

Sodium:

159 mg

Fat:

11 g

Saturated Fat:

6.3 g

Unsaturated Fat:

0 g

Trans Fat:

0 g

Carbohydrates:

2 g

Fiber:

0 g

Protein:

8 g

Cholesterol:

45 mg
Keywords: Best Sturgeon Recipes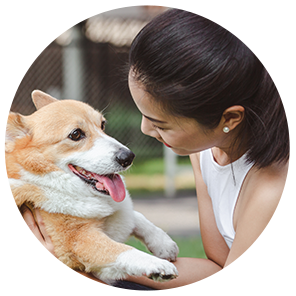 Hi, I'm Linda thanks for stopping by! We're so happy you're here. If you're a foodie and love to cook from home - you're in the right place..
LEARN MORE
Join the mailing list and receive our free newsletter!
Recipe Marker provides you with the best information about home cooking tips, recipes, ingredient substitutes and more. Check out our blog to see the latest articles.