8 Best Sunflower Seed Flavors (Ranked in 2023)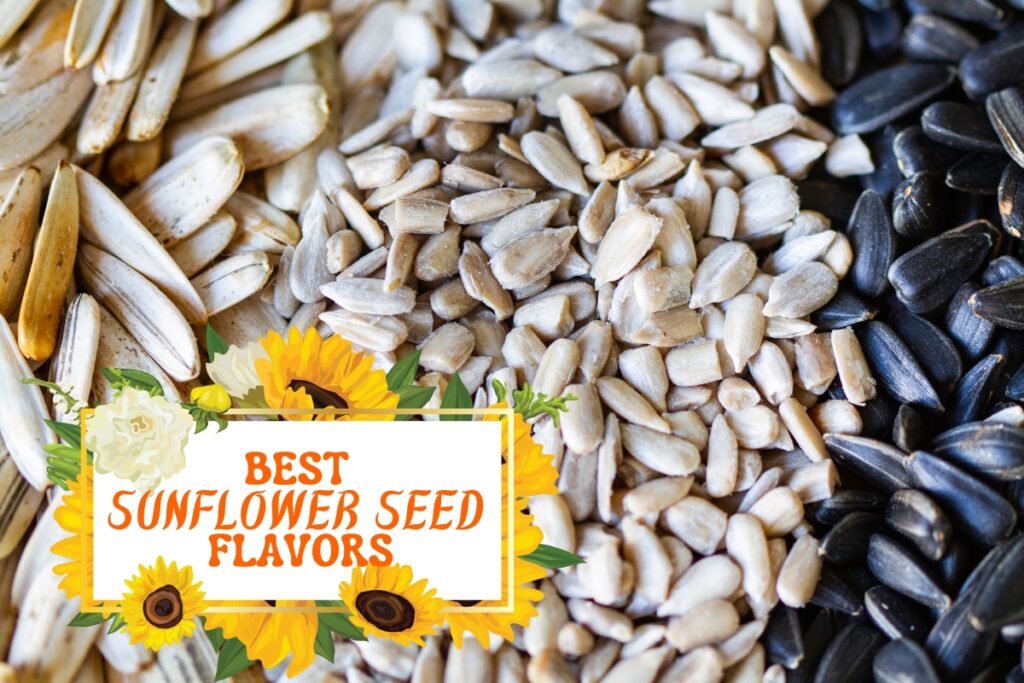 Are you curious about what are the best sunflower seed flavors to try? We share a list of the most popular sunflower seed flavors below.
Sunflower seeds are some of the healthiest snacks you could ever come across as they contain a ton of essential nutrients and vitamins packed into these small packages.
Although sunflower seeds already taste good on their own, there are flavors out there that elevate their taste, making it even more phenomenal than you can imagine. Get to know these best sunflower seed flavors here.
Best Sunflower Seed Flavors
1. Salted & Roasted Original
Nothing comes close to the original, so if this is your first time trying sunflower seeds out, this is a beginner-friendly flavor that will leave you wanting more.
The roasted flavor of the sunflower seeds definitely comes through and this is complemented by the generous salt sprinkled throughout.
The nuttiness of these seeds is even more pronounced thanks to these being fire-roasted. The earthiness of these seeds becomes more savory as well.
2. Sea Salt & Cracked Pepper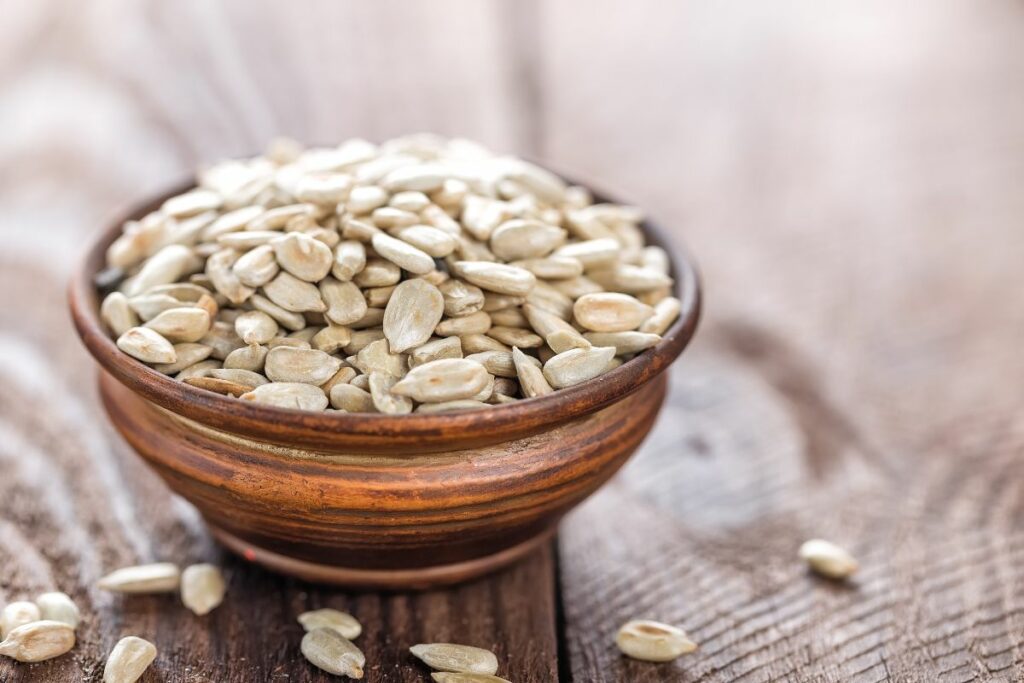 If you are already a fan of the classic, you're guaranteed to love this twist as well. The sea salt and cracked pepper combo are one for the books.
The sea salt is flaky and it adds a lovely texture that isn't as overwhelming as the regular salted variety.
The cracked pepper, on the other hand, gives this flavor more aroma. There's a certain brightness and citrusy taste that flavors the sunflower seeds. A hint of heat also peeks through and this is complemented by a piney, earthy taste.
3. Parmesan & Pepper
Another sunflower seed flavor that's a match made in heaven is parmesan and pepper. The parmesan and pepper flavor seems like an elevated pair, one that you can almost see in the most elegant of settings.
The saltiness and nuttiness of parmesan cheese give more flavor to the mild sunflower seeds. There's also some creaminess thanks to the cheese.
Meanwhile, the earthiness of the black pepper gives the decadent combination a more grounded foundation, delivering some punctuated pops of brightness and peppery notes.
4. Zesty Ranch
Love ranch dressing? Think of this coating the sunflower seeds and giving them a punch of flavor that's unlike any other. True to its name, there's a zestiness to it that gives the overall flavor some heat and spice.
The buttermilk flavor not only lends tang but also creaminess, which is why there's a brightness and tanginess to this flavor, something which people would appreciate as this cuts through the richness of the coating.
A slight hint of garlic and onion can be noticed in this sunflower seed flavor. With its appearance and components, this can bear a slight flavor profile to a sour cream and onion dip.
5. Sizzlin' Bacon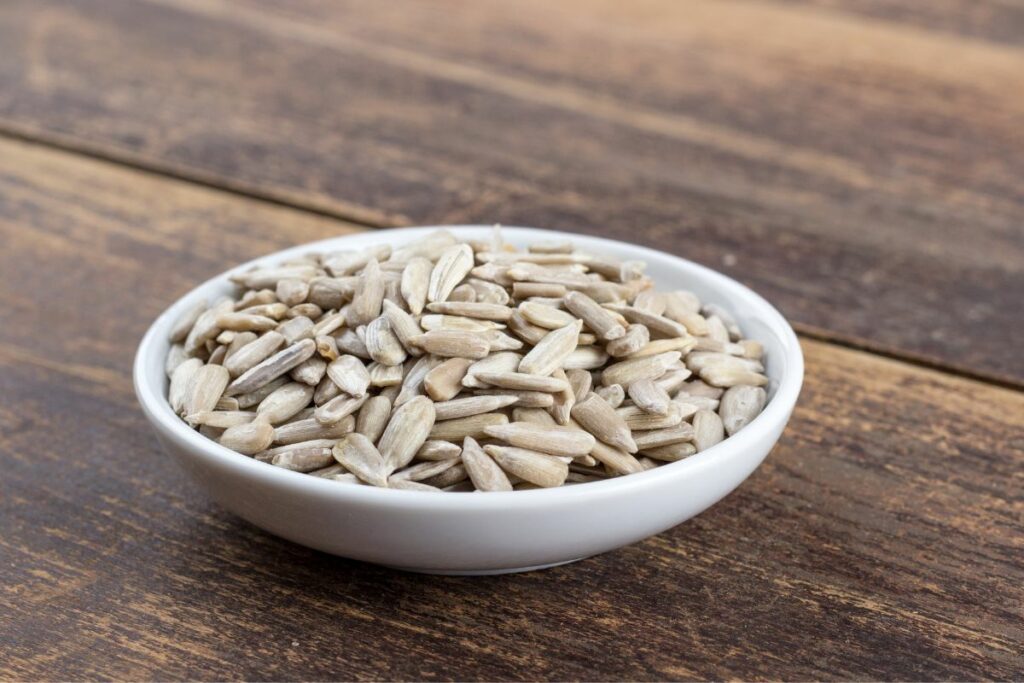 Almost everybody loves bacon and this sunflower seed flavor is a good reminder of all the great breakfasts you have had in your lifetime.
Bacon lovers will certainly love the savory taste that this flavor imparts, especially when paired with the crunchiness of the seeds, making it feel as if you're eating the real thing.
There's also a deeper umami flavor that's only unique to bacon. This flavor makes it all the more mouthwatering, making it a good snack to have not just for breakfast but also throughout the day.
6. Buffalo Wings
Hot wings in sunflower seeds form? If you like eating this particular finger food, you might want to give this flavor a go. Fire-roasted to perfection, you can taste a hint of smokiness that goes well with the spices.
Speaking of spices, you'll have no shortage of spices with the buffalo wings flavor. Made with a combination of cayenne pepper, paprika, and a dash of garlic, these sunflower seeds are equal parts flavorful and savory.
The spices aren't too overwhelming; if anything, they're just right, perfect for when you can tolerate spicy foods.
7. Pepperoni Pizza
Pepperoni pizza is one of the classic food items that almost all people love and rightly so. The combination of the cheesy, salty, and meaty taste of this pizza can now be found in sunflower seeds.
Besides the aforementioned tastes, the tomato component of pizza is pretty much pronounced in this sunflower seed flavor as well, bringing some sweetness and tanginess that rounds out the savory and salty tastes.
8. Old Bay Seasoning
Old Bay seasoning for sunflower seeds? We think this combination is a genius. After all, Old Bay is one of the most versatile spice mixes you could come across, so it's only right to give this a taste if you haven't yet.
Made with 18 herbs and spices, this brings salty, spicy, and savory flavors closer to you all in one go. The celery salt, in particular, is noteworthy, as this gives earthiness to the sunflower seeds.
Final Thoughts
Sunflower seeds come in all types of flavors. Now that you know the best sunflower seed flavors, it's time you try these out and keep your tastebuds interested.
Hi, I'm Linda thanks for stopping by! We're so happy you're here. If you're a foodie and love to cook from home - you're in the right place..
LEARN MORE
Join the mailing list and receive our free newsletter!
Recipe Marker provides you with the best information about home cooking tips, recipes, ingredient substitutes and more. Check out our blog to see the latest articles.