Top 3 Best Poultry Shears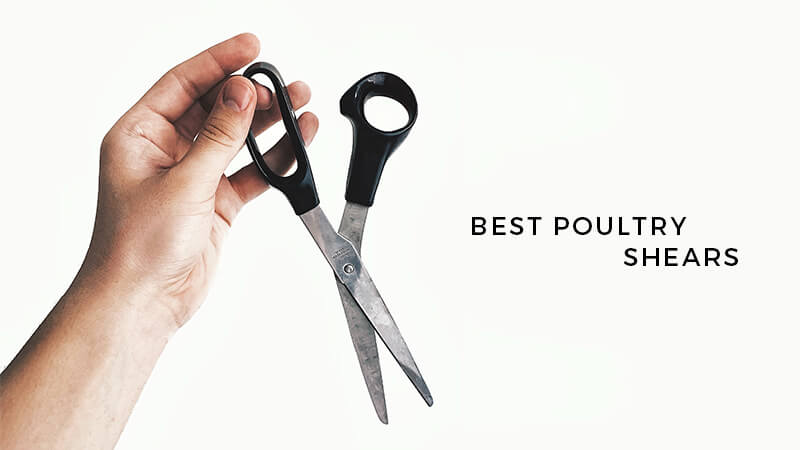 Are you looking for the best poultry shears to buy? Stick around as we share our recommendations.
Let's face it: Everyone needs a good pair of poultry shears for cooking. After all, from breaking down poultry to scraping fat off meat, these culinary tools are the best.
Thanks to their remarkable sturdiness and sharpness, they can cut through almost anything.
If you're planning to buy some or eyeing to replace your old pair for a new model, knowing today's top-rated poultry shears can help you know what to look for on the market.
Whether you're after performance or budget, you'll never run out of impressive shears to check out.
Below, we have prepared a countdown of the best poultry shears you won't want to miss. These shears are sure to help make your cooking tasks easier and safer.
Read on to learn more about each one.
What Are Poultry Shears?
As the name suggests, poultry shears refer to a type of scissor used for cutting chicken, spatchcocks, and turkey for culinary purposes.
Unlike regular shears that can't cut through bones, joints, and the like, these have enough sturdiness and sharpness to make it easier for cooks to chop meat to create remarkable dishes.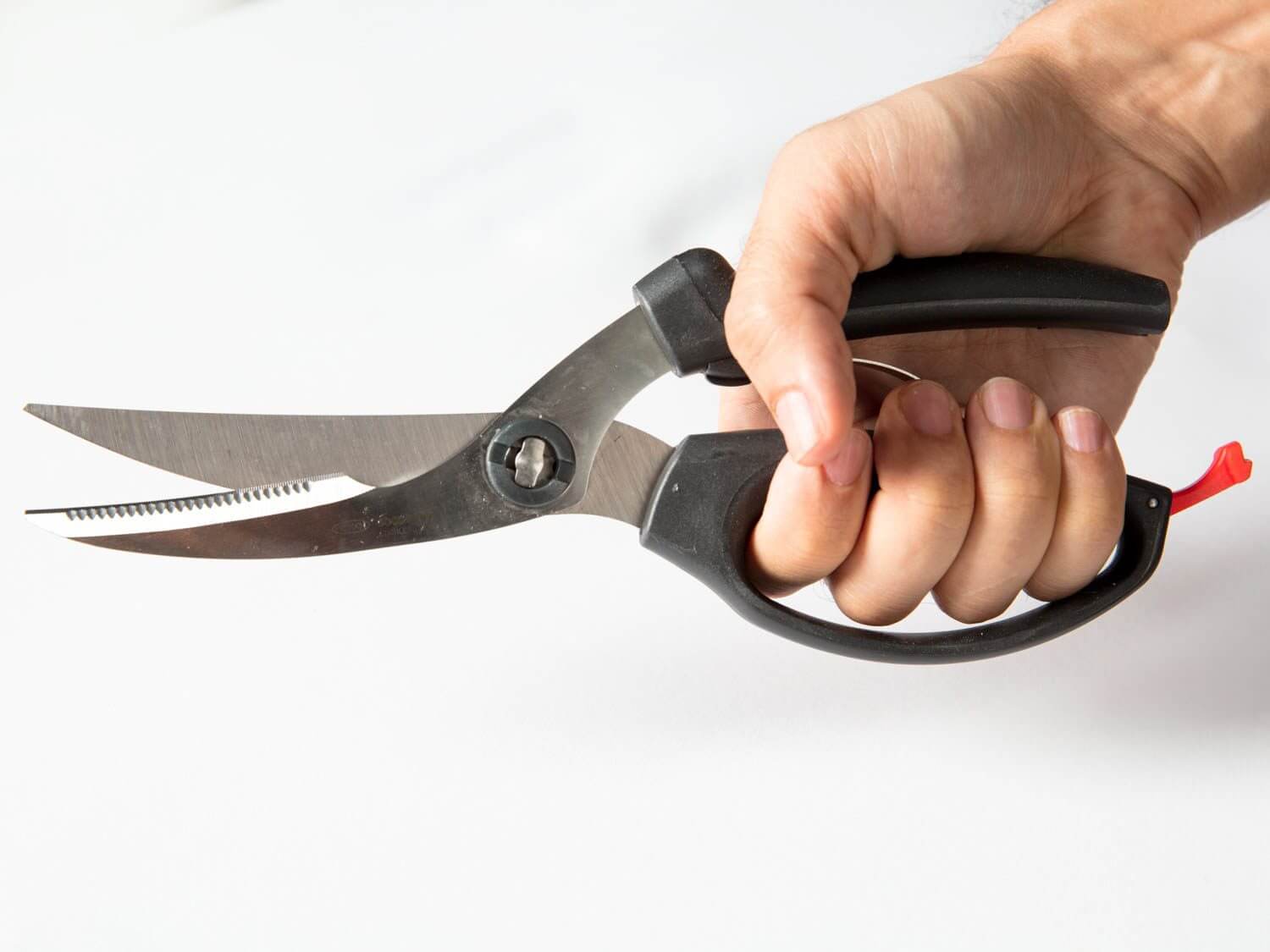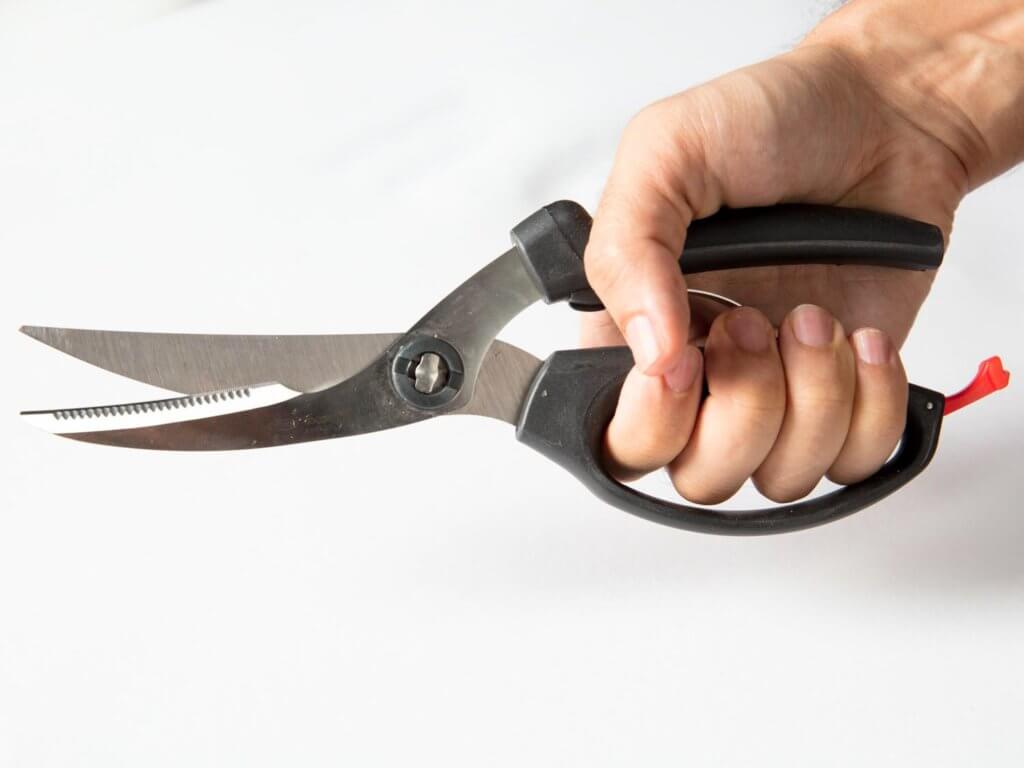 Best Poultry Shears to Check Out
To date, there are a ton of striking options that promise impressive sharpness, durability, and design. To help you decide which pair to pick up on your next store visit, here are among the top-rated choices.
OXO Good Grips Poultry Shears
Known as one of the most popular poultry shears on the market, the OXO Good Grips Poultry Shears take pride in their pro-quality blades and safety features that make cutting and trimming poultry easier and safer.
Specifically, they have harp, stainless steel blades that can cut through heavy flesh, skin, meat, and cartilage.
The blades measure 4.7-inches and are curved to allow precision and easier access to inner parts of the chicken.
To secure optimal safety, the shears have looped, non-slip handles and a blade notch to help secure bone grip while cutting.
To allow safe storage, they also feature a handle lock that keeps the blades closed when not in use.
OXO Good Grips Poultry Shears are currently available for $24.99 and can be purchased at OXO's official site.
MAIRICO Ultra Sharp Premium Heavy Duty Kitchen Shears and Multi-Purpose Scissors
Another popular pair you should not miss is the MAIRICO Ultra Sharp Premium Heavy Duty Kitchen Shears and Multi-Purpose Scissors. Boasting high-quality blades and striking sharpness, they are best for cutting and butterflying poultry.
Similar to OXO's Good Grips, MAIRICO's also come with stainless steel blades that are rust and corrosion-resistant. On top of that, the handles are also non-slip, thereby promising the utmost convenience and safety to users.
Since they promise impressive durability, they can also be used for opening bottles and for cracking nuts. However, in contrast to their striking sharpness, the shears still have a light, buttery smooth feel that is comfortable to the touch.
To date, you can purchase the Ultra Sharp Premium Heavy Duty Kitchen Shears and Multi-Purpose Scissors at MAIRICO's official site at the normal price of $35.99 USD.
Silver Armadillo Poultry Kitchen Shears


Next on our list are none other than the much-loved Silver Armadillo Poultry Kitchen Shears, which are mostly described as an impressive culinary tool that can be used for both commercial kitchens and home cooking.
For many, the shear's extremely sharp stainless-steel scissor blades are their main selling feature, which enables users to slice anything easily without tiring their hands.
Similar to the first two items, these shears also offer comfortable, slip-free handles that are spring-loaded to help make cutting easier.
Moreover, the product's 4.8-inch blades are also rust- and bacterial-resistant, promising utmost safety and easy cleaning.
To date, the Silver Armadillo Poultry Kitchen Shears are currently available on Amazon for the low price of $25.95.
The Bottom Line
Impressed by our list of the best shears for poultry? Which among these three do you plan on buying?
From deboning chickens, sectioning meat, removing skin, to trimming fat, you can easily complete a ton of tasks through the use of top-rated shears. Sure, while you are free to use simple kitchen scissors or a knife, turning to such tools won't promise fast and safe cutting of poultry.
Experience the bliss of cutting chicken, spatchcocks, and turkey with ease. Check out these best poultry shears today.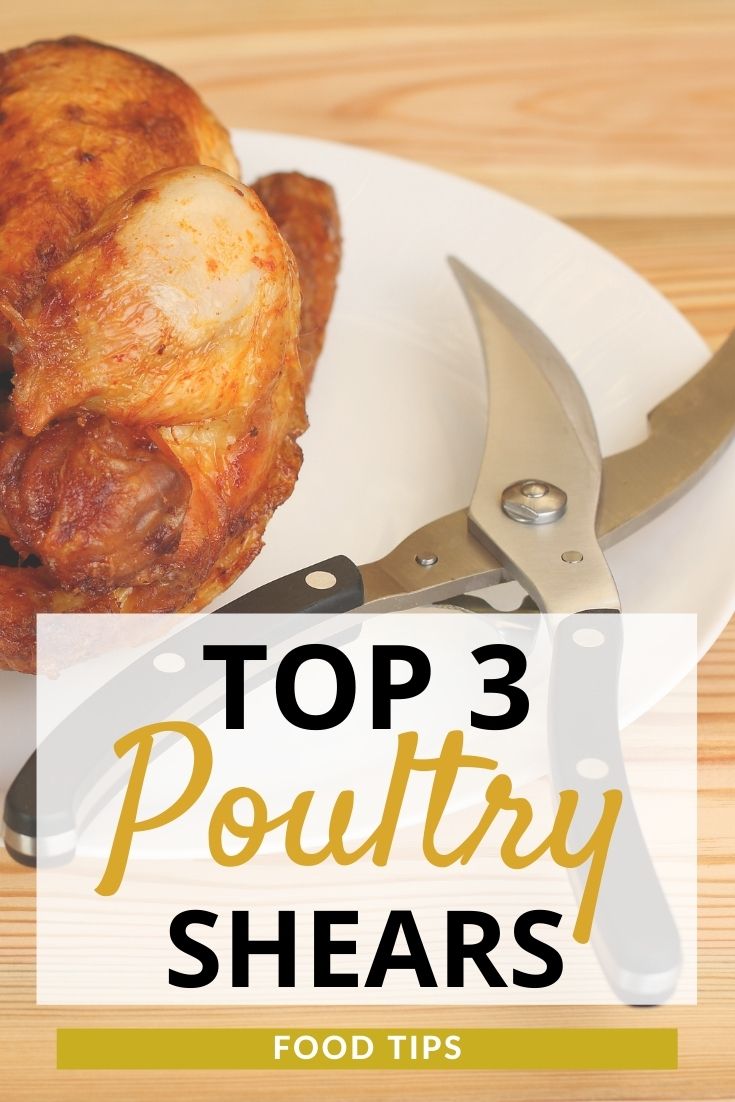 Hi friend!  Welcome to my site! I'm so happy you're here. I'm Linh and I live in Arizona. I am obsessed with all things food!
LEARN MORE
Join the mailing list and receive our free newsletter!
Recipe Marker provides you with the best information about home cooking tips, recipes, ingredient substitutes and more. Check out our blog to see the latest articles.