9 Best Tilefish Recipes to Try in 2023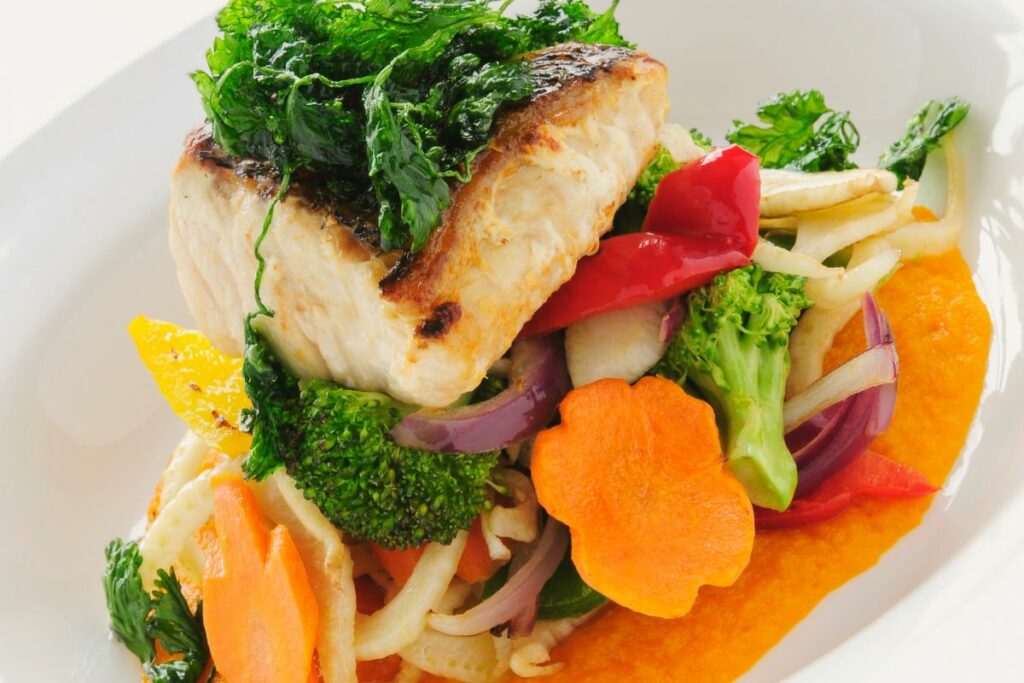 The Malacanthidae family of perciform marine fish includes mostly tropical tilefish.
Its pinkish-white meat has a firm, flaky texture and a distinct but mild flavor akin to that of crustaceans like lobster and crabs.
There are several different varieties of this slim fish, with some being larger than others.
Although it holds together quite well when prepared in various ways, tilefish shines when baked or roasted with butter and seasonings.
Therefore, if you were able to buy it at your grocery store, try these best tilefish recipes mentioned below to make mouthwatering seafood dishes.
Best Tilefish Recipes
1. Tilefish with Thai Green Curry
With this superb recipe that is really excellent and flavorful, add some Thai flair to your next supper.
Fish fillets are pan-fried until they have a crispy outside and a tender inside after being dusted with a mixture of ground pistachio and paprika.
Thai green curry, which is served with it, is made with coconut milk, green curry paste, chicken stock, and honey.
Enjoy this delectable dish with some rice noodles! It's one of our favorite tilefish recipes, and once you try it, you'll know why it is!
2. Asparagus and Wild Mushrooms with Pan-Seared Tilefish
Enjoy the delicate flavor of tilefish with this wonderful recipe, which is ideal for a quick and delectable lunch.
This dish's earthy and buttery notes come from the shiitake and cremini mushrooms, which also enhance the sweetness of the yellow onions and give the fish a fantastic flavor.
Chives are added as a final touch after the potatoes and asparagus are bathed in a chicken stock reduction that gives them an intense taste.
You should absolutely include this meal in your lunch and dinner rotation, given how filling and healthy it is!
3. White Wine and Shallots with Tilefish
Enjoy this flavorful dish for tilefish in white wine and shallots for a delightful supper!
The fish fillet is pan-seared with the skin still on to make it incredibly crispy, and a tablespoon of honey is sprinkled over it to complement the inherent sweetness of tilefish meat.
For a richer taste, shallots are first cooked in butter and white wine before being added to the fish.
Serve this delicious dinner with some healthy carbohydrates, and enjoy!
4. Garlic and Herbs with Tilefish
You need to try this recipe for pan-seared tilefish if you want a straightforward method that will always result in delicious fish.
The primary method utilized in this case is basting, which is periodically scooping up the fats and fluids and spooning them over the fish to prevent moisture loss and ensure even cooking.
The basting sauce in this recipe is made from melted butter and green garlic or scallions.
Herbs are included to give the flavor even more depth, and fresh lemon juice is included as a finishing touch to keep the flavor light.
The finished dish is really outstanding, and you'll definitely be preparing it again!
5. Roasted Tilefish Over Potatoes
The next delectable recipe for tilefish is the roasted tilefish over potatoes.
The interesting thing about this dish is that even novice cooks can make this delightful dish. Tilefish is roasted in the oven until it turns golden brown.
Potatoes are salted, topped with garlic and olives, then drizzled with melted butter.
After seasoning, the fish fillets are laid on top of the potatoes and cooked in the oven once more.
When everything is finished, garnish with some olive slices and coriander before serving, and you'll have a delicious meal ready!
6. Roasted Golden Tilefish
Check out this simple and hassle-free tilefish recipe that anyone can create at home if you want to experience the natural sweetness of golden tilefish!
Since the fish will be roasted and cooked to perfection in the oven, no pan or skillet is required.
Additionally, there is no requirement for expensive ingredients because all that is required to preserve the fish's natural flavor is a simple seasoning of oil, salt, and pepper.
To make a nutritious and satisfying supper, combine your favorite veggies and roast them all together!
7. Tilefish with Coconut Lime Compound Butter
Fire up the grill and check out this delectable grilled tilefish meal that will have you salivating because tilefish's firm and flaky meat holds up exceptionally well to cooking.
In order to add some citrus juices to the overall flavor, lemon slices are utilized to create a bed on the grill for the fish fillets to rest on.
Before being cooked on the grill, the fillets are brushed with delectable coconut-lime compound butter.
The result will be fish that is absolutely tasty and would make a fantastic meal.
8. Ponzu Butter with Crispy Tilefish
With this straightforward recipe, you can enjoy crispy fish cooked with flavorful enoki mushrooms for a dish with a Japanese flair.
The fillets' skin and scales are left on, and they are seared in a skillet so that the scales will dry and crisp up.
The ponzu butter's tart-tangy flavor perfectly complements the fish, and everything comes together to provide a dish that is bursting with flavor.
This straightforward yet exquisite dish will dazzle your guests at your next lunch.
9. New Bay Tilefish
Enjoy a perfectly seasoned, crispy fish that has been roasted in the oven with this quick and simple method.
Before being put on a baking sheet, the fish fillet is seasoned with salt, pepper, and seafood seasoning, and then, a mixture of seafood flavor, fresh lemon juice, breadcrumbs, seafood flavor, Parmesan cheese (sprinkled on top), and butter is added.
Place it in the oven and let it bake while you go about your day. When you return, there will be a delicious meal waiting for you.
Make it a balanced dinner by serving it with a side of veggies and some healthy carbs!
Final Words
These recipes are an excellent place to start if you're seeking easy but delicious tilefish meals.
With these best tilefish recipes, you can cook and prepare any type of tilefish and be sure to have wonderful dinners as a result!
Print
9 Best Tilefish Recipes
Check out these great Tilefish Recipes that have been shared on Pinterest.
Author:
Prep Time:

5 minutes

Cook Time:

10 minutes

Total Time:

15 minutes

Yield:

1 serving

Category:

Recipe

Method:

Cooking

Cuisine:

Recipe
Instructions
Click on each link above to view the pin and recipe.
Obtain all the necessary ingredients to make the recipe.
Follow the steps to create your dish.
Enjoy your delicious meal =)
Nutrition
Serving Size:

1 serving

Calories:

40

Sugar:

0 g

Sodium:

16.7 mg

Fat:

1.3 g

Saturated Fat:

0.2 g

Unsaturated Fat:

0.4 g

Trans Fat:

0 g

Carbohydrates:

0 g

Fiber:

0 g

Protein:

6.91 g

Cholesterol:

18.1 mg
Keywords: Best Tilefish Recipes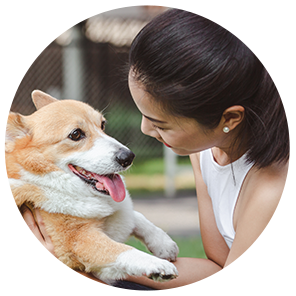 Hi, I'm Linda thanks for stopping by! We're so happy you're here. If you're a foodie and love to cook from home - you're in the right place..
LEARN MORE
Join the mailing list and receive our free newsletter!
Recipe Marker provides you with the best information about home cooking tips, recipes, ingredient substitutes and more. Check out our blog to see the latest articles.