5 Best Vizzy Hard Seltzer Flavors (Ranked 2023)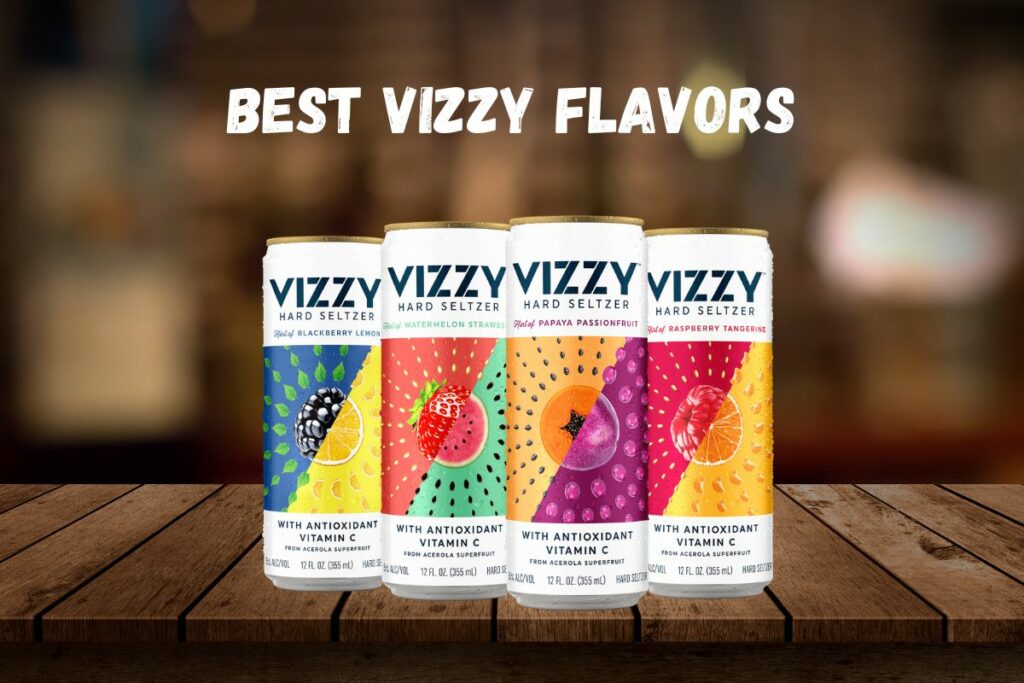 Are you trying to decide what Vizzy hard seltzer flavor to try next? Stick around as we share a list of the most popular Vizzy flavors below.
Hard seltzers are the perfect way to unwind after a long and tiring workday without getting drunk. Equal parts refreshing and just enough to give you a small buzz, this is a great addition to your fridge for when you need to relax.
What is Vizzy?
Vizzy offers Hard Seltzer drinks in a can. They offer a variety of tropical flavors to satisfy any taste bud. Learn about some of the pros and cons of Vizzy drinks.
Pros:
Vizzy Hard Seltzer comes in a variety of different flavors, providing options for different taste preferences.
Each can contain only 100 calories and 1 gram of sugar, making it a low-calorie and low-sugar option for alcoholic drinks.
Vizzy Hard Seltzer contains Antioxidant Vitamin C from Superfruit Acerola, which may provide health benefits.
The hard seltzer drinks have a 5% ABV, making them a good option for those looking for a light alcoholic drink.
The drinks are certified gluten-free, making them suitable for those with gluten sensitivities or celiac disease.
Cons:
Vizzy Hard Seltzer may not have the same depth of flavor as other alcoholic drinks, which may affect the overall taste experience.
The drinks may not be suitable for those with dietary restrictions or concerns, as they contain alcohol and are not suitable for pregnant women or those under the legal drinking age.
Vizzy Hard Seltzer may be more expensive than other non-alcoholic drinks or mixers.
Let's next learn about some of the best Vizzy flavors ranked below.
Best Vizzy Hard Seltzer Flavors
1. Blackberry Lemon
Vizzy's Blackberry lemon flavor is one combination you'll love for all the right things. The blackberry flavor and lemon combination are reminiscent of your favorite cherry limeade in the summer.
The only thing is, the blackberry flavor makes the sweetness and juiciness of the drink more prominent. Not to mention, the berry flavor is further intensified.
The lemon's tanginess and acidity balance out the sweetness of the blackberries, rounding out all the flavors nicely. It has a certain zestiness to it that gives the drink a unique selling point that consumers love going back to repeatedly.
2. Strawberry Orange
Another crowd favorite from Vizzy is no other than their Strawberry Orange flavor and for good reason. The combination of the two fruits results in a sweet and tangy taste that brightens up the whole drink.
One thing you should consider when trying out this Vizzy flavor for yourself is that the strawberry flavor is more noticeable. Although it is made of artificial flavors, the strawberry taste errs on the more delicate side. The orange, on the other hand, lends the drink initial notes of sweet and sour.
3. Orange Cream Pop
If you are on the lookout for tropical flavors, especially during the summertime, the Orange Cream Pop flavor from Vizzy will not disappoint. The combination of these sweets results in an intoxicating combination that's just bursting with sweetness and juiciness.
This flavor combo is perfect for individuals who love drinks on the sweeter side. The cream flavor tends to shine through more than the orange, but the orange still lends some tartness to the beverage.
Reminiscent of an equally bright-flavored pineapple upside-down cake, have this hard seltzer for gatherings and outdoor happenings. With its bright flavors, it'll complement the outdoors nicely.
4. Raspberry Lemonade
Another interesting flavor combination from Vizzy that you shouldn't miss out on trying is Raspberry Lemonade. While this combination may be unusual, Vizzy's made it work. The raspberry taste is sweet and tart and tangy all at the same time.
Meanwhile, the lemonade is citrusy and sweet as well. While they are quite tart, the lemonade flavor balances and complements the raspberries, making this a head combination you'll want to have over and over again.
5. Papaya Passionfruit
Another tropical fruit flavor combination that you're sure to love is papaya passionfruit. The papaya has a more subtle and mellow taste that seems like a melon or cantaloupe of sorts. It also has a slightly peppery taste that adds a kick to the hard seltzer.
The passionfruit juice, on the other hand, lends a sweet and sour taste to the drink that still reads light and refreshing, even with the vodka in the mix. This is bright and citrusy which is just the right amount of tart.
As you know, Vizzy drinks are made with acerola cherries. Cherries are pretty common fruits, but you may not exactly be aware of what acerola cherry is. For those who don't know, this plant is a tropical plant that is typically native to northern South America and Central America. This fruit can likewise be found in the Caribbean and Mexico.
While the highlight of this Vizzy drink is the combination of papaya and passionfruit, the addition of acerola cherry juice is a good choice for the brand. After all, this allows the acerola cherry juice to shine. The acerola cherry is bright and tangy, with a slightly astringent taste.
Final Thoughts
Stock up on these hard seltzer flavors from Vizzy's and you can cool off and unwind after a stressful day. Now that you know the best Vizzy flavors, you can finally try these and find the right one for your needs and palate. You can buy Vizzy at Walmart or Total Wine.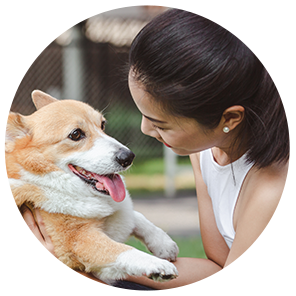 Hi, I'm Linda thanks for stopping by! We're so happy you're here. If you're a foodie and love to cook from home - you're in the right place..
LEARN MORE
Join the mailing list and receive our free newsletter!
Recipe Marker provides you with the best information about home cooking tips, recipes, ingredient substitutes and more. Check out our blog to see the latest articles.