Best 9 Food Processor Substitutes (updated 2023)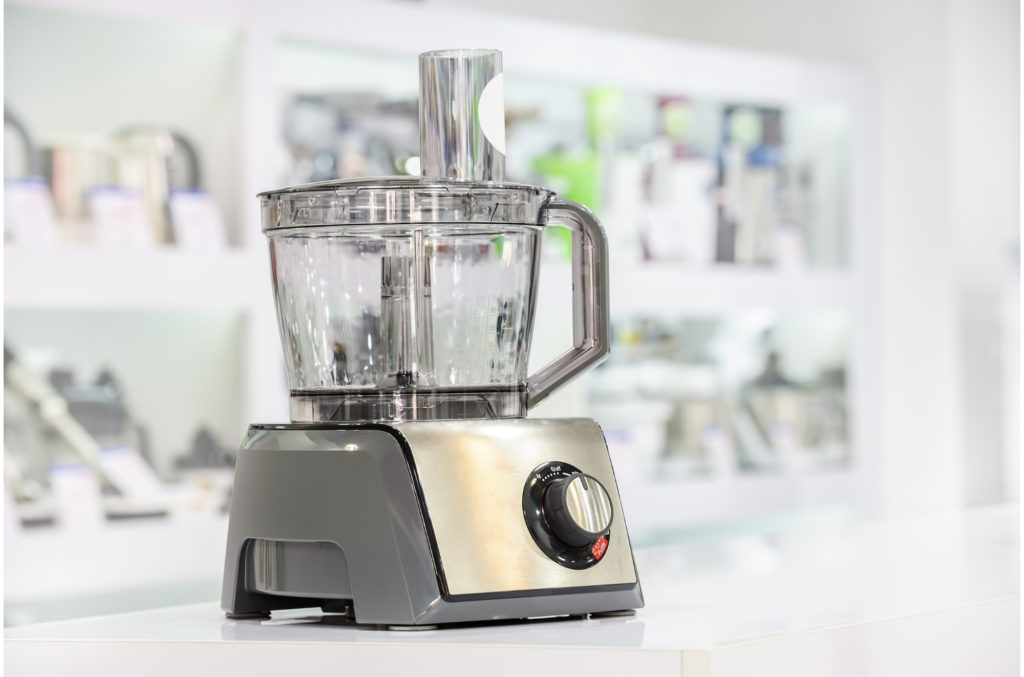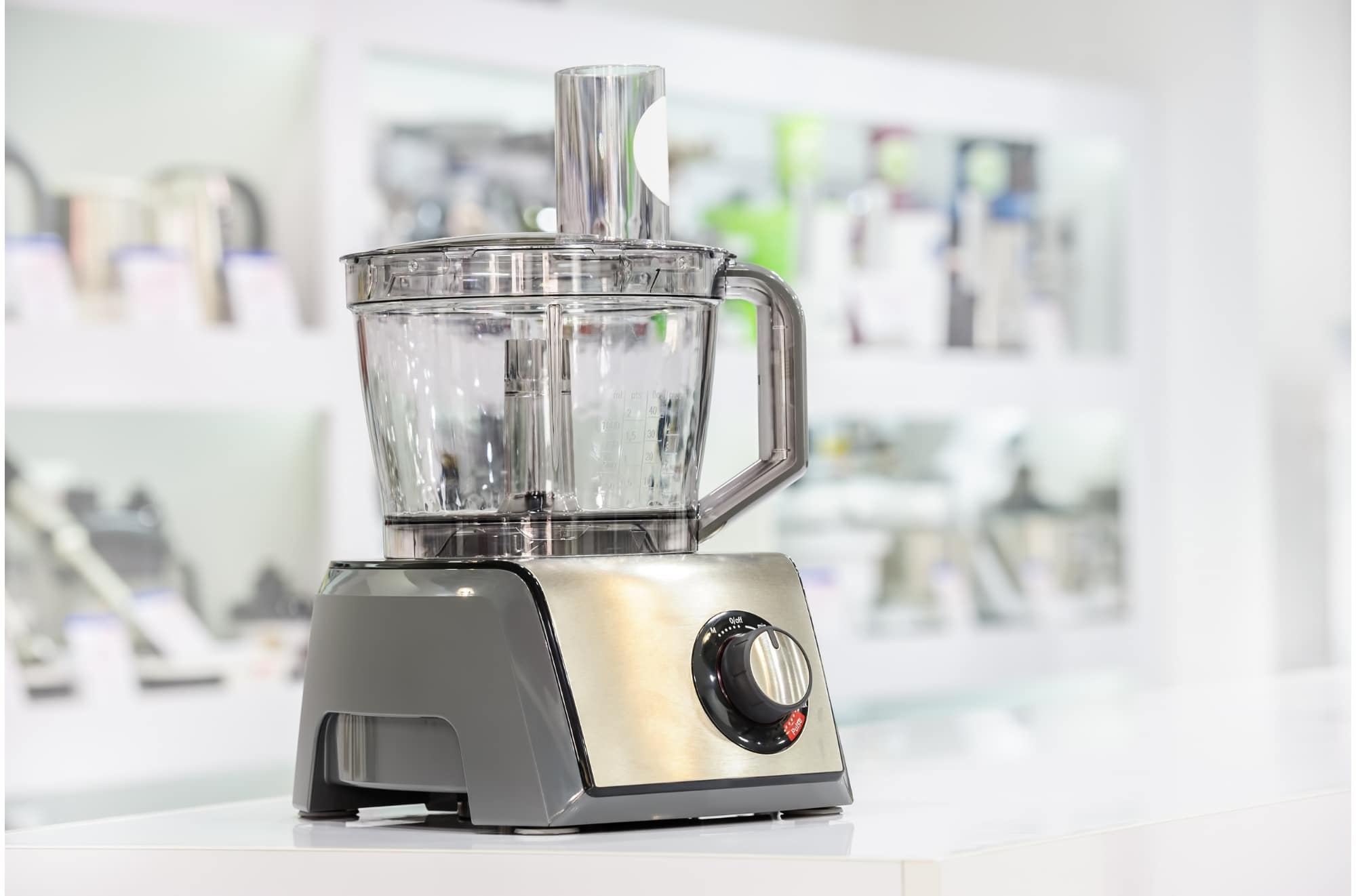 This article lists kitchen equipment that can serve as a food processor substitute.
Preparing food using a food processor has so many benefits. But, if you do not have one, there are alternative ways to get similar results.
A food processor is a multi-purpose kitchen gadget used for chopping, slicing, blending, pureeing, kneading, and other tasks.
Best Food Processor Substitutes
1. Blender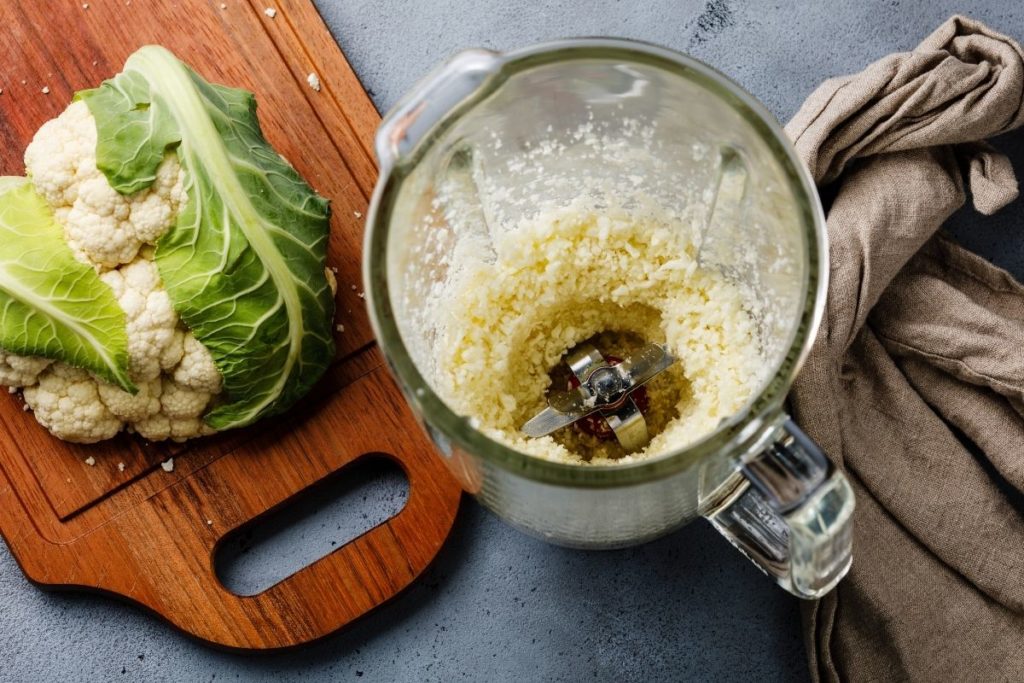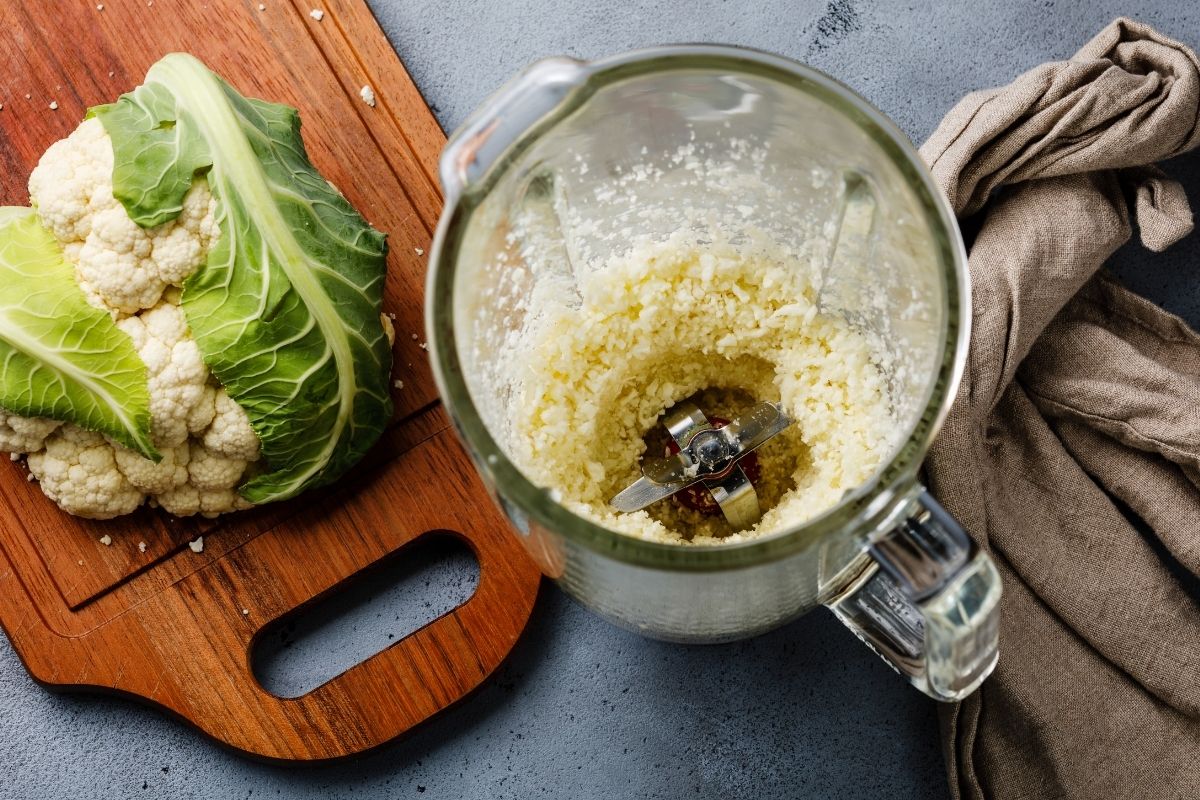 The most popular machine used as a food processor substitute is a blender. Aside from making purees and smoothies, a blender can do a variety of things.
Take note that chopping, mincing, and dealing with soft foods in a blender should be performed in small batches. Also, using the pulse option can help you achieve your desired consistency. Using a low to medium speed for around a minute is enough to make a puree.
Additionally, a blender can create cake and waffle batter, and even beat egg omelets, or scrambled eggs. For these, monitor the blender's speed until you reach your preferred consistencies.
2. Grinder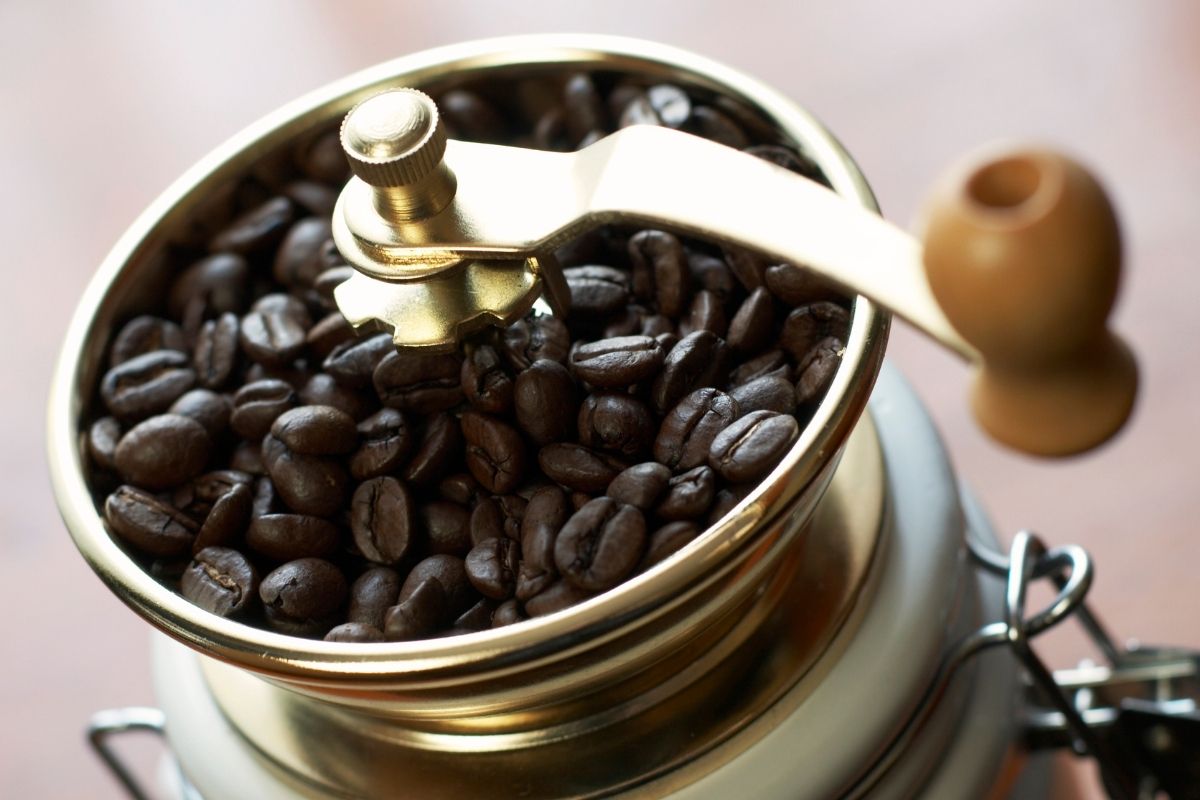 A grinder may also act as an alternative to a food processor. It helps in chopping nuts and grinding spices and beans. For those who have a coffee grinder, you can also use it for grinding other food items.
Plus, a grinder is very easy to use. All you have to do is put the food in the grinder and pulse it until completely ground. Depending on your preferences, the food is processed into a flour- or rice-like grainy consistency.
Just a reminder, ensure that the grinder is clean, or else the scent of the food ground beforehand will remain.
3. Mixer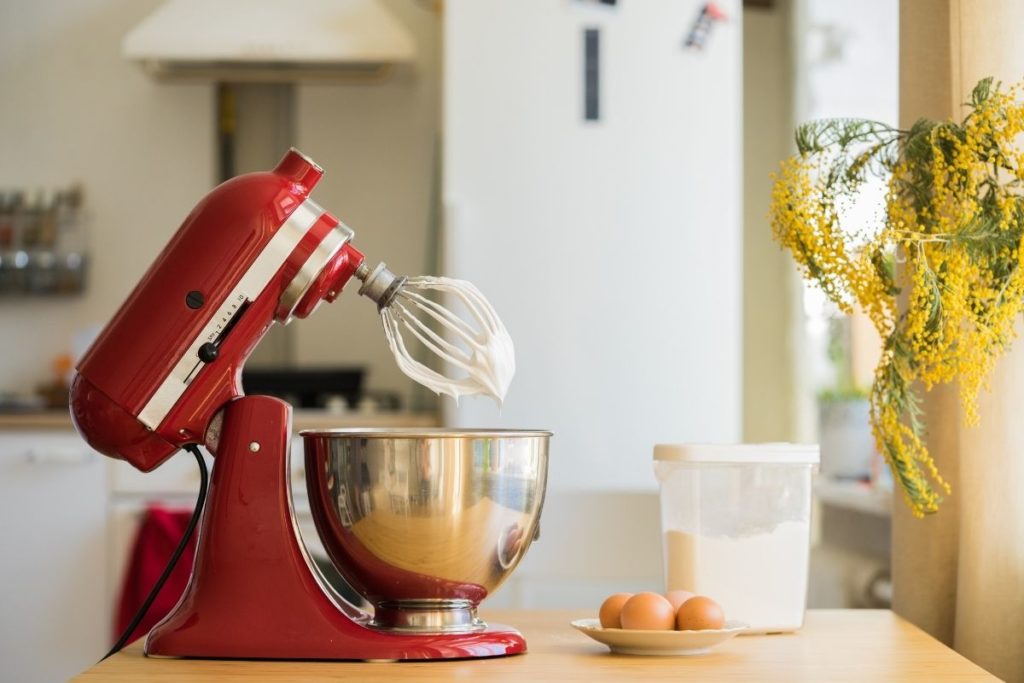 You can also replace a food processor with any type of mixer. Mixers are simple and useful when mixing liquids and solids. Compared to a food processor, a mixer often occupies less space.
A mixer can also whip butter, eggs, flour, and milk. It can produce dough, batter, meringue, and cream.
4. Food Chopper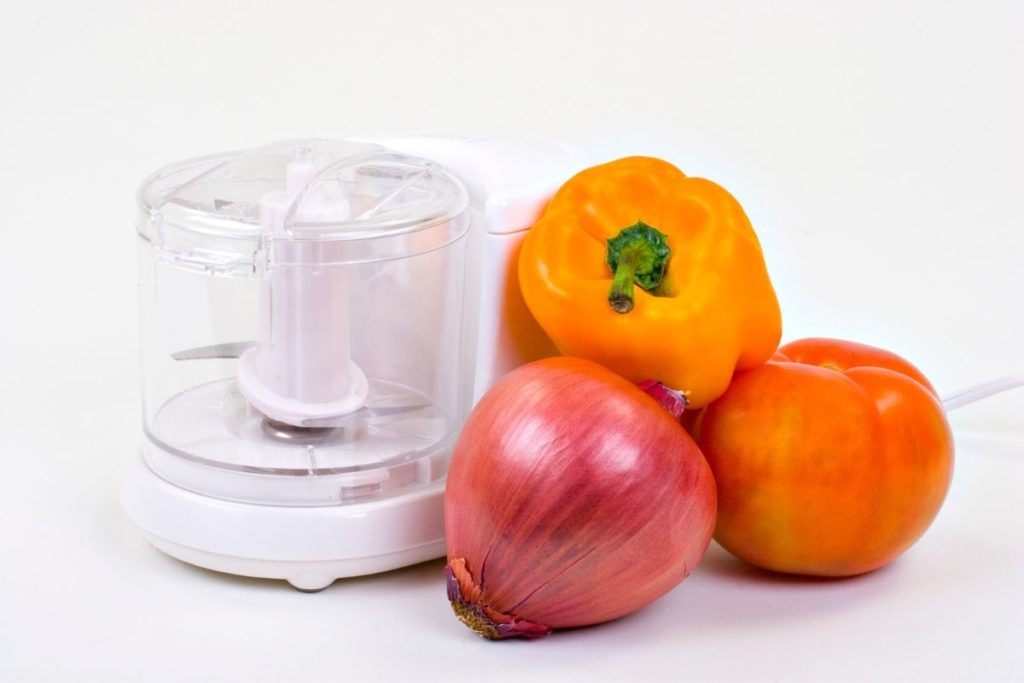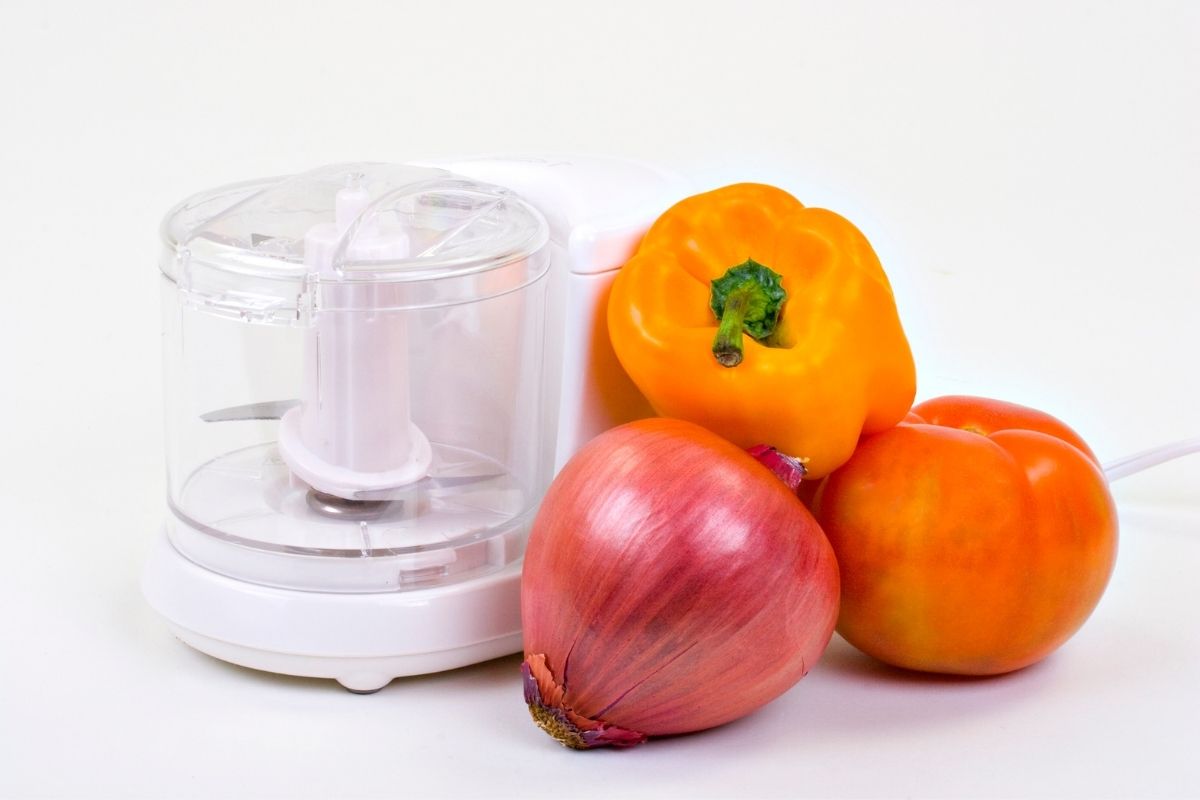 A food chopper cuts food into smaller pieces. Unlike a food processor, it is compact, making it very convenient to handle. It also uses up less storage space.
To use a food chopper, simply toss the food into the chopper jar and switch it on.
5. Food Mill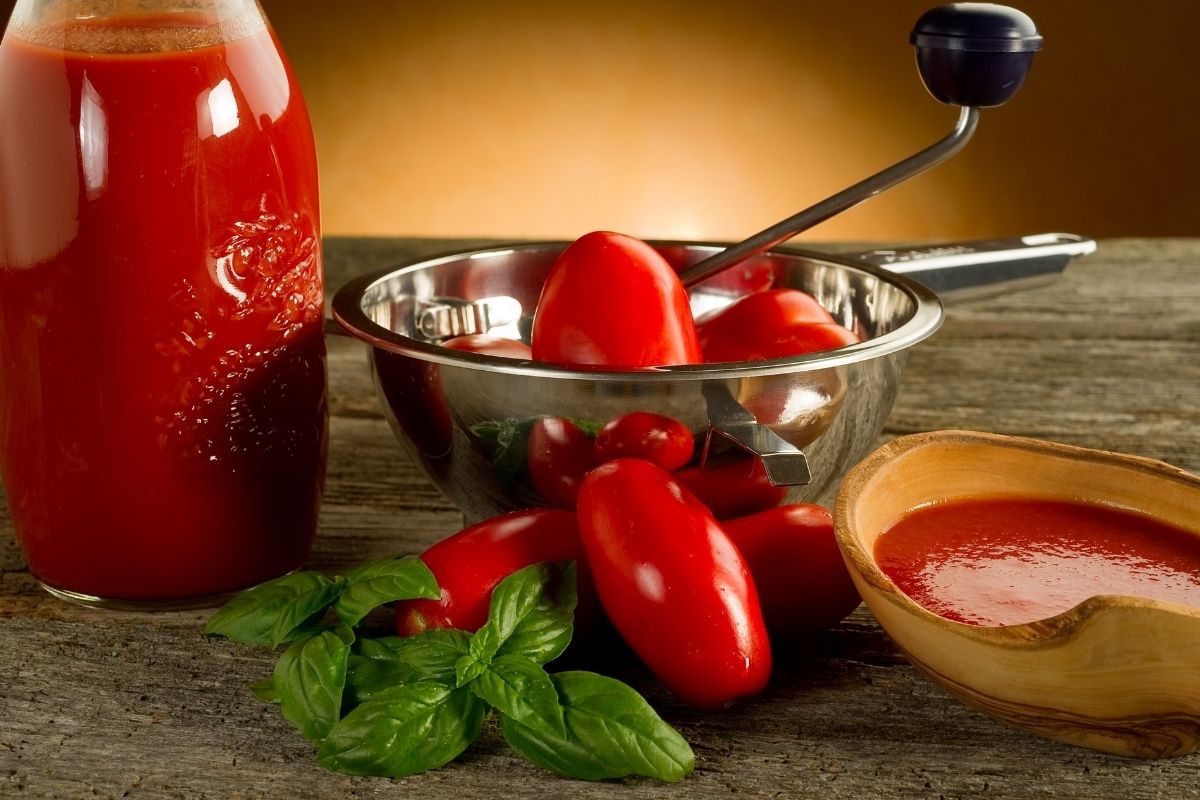 A food mill is a kitchen device that can perform tasks such as mashing, grinding, straining, and pureeing soft foods.
This device can make cauliflower rice and fluffy mashed potatoes. It has a grinding plate that is attached to a manual or electric crank.
6. Grater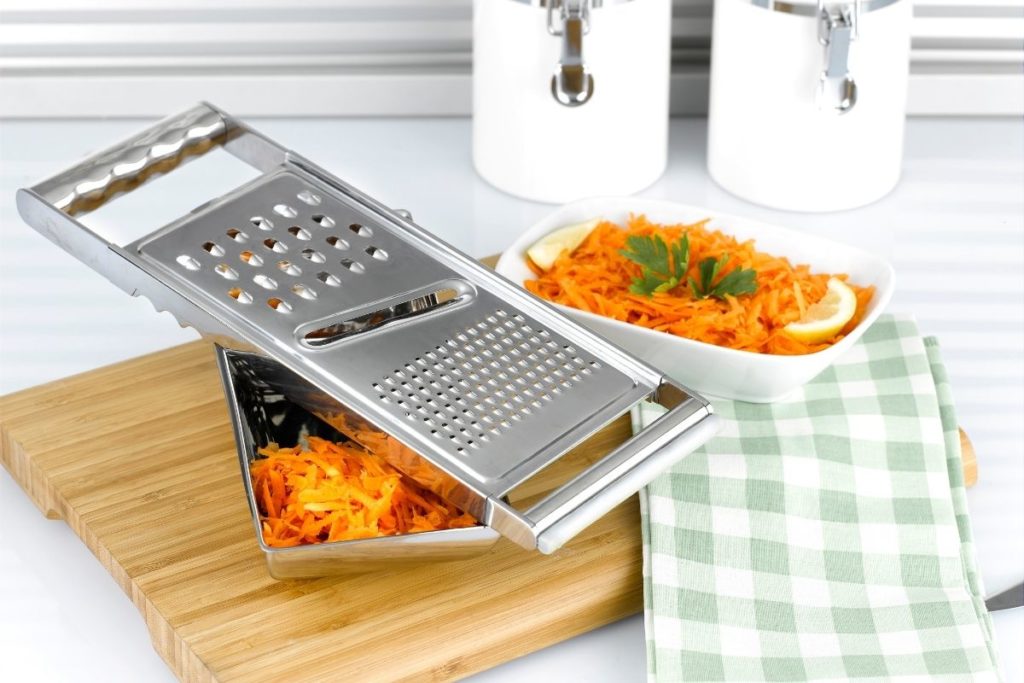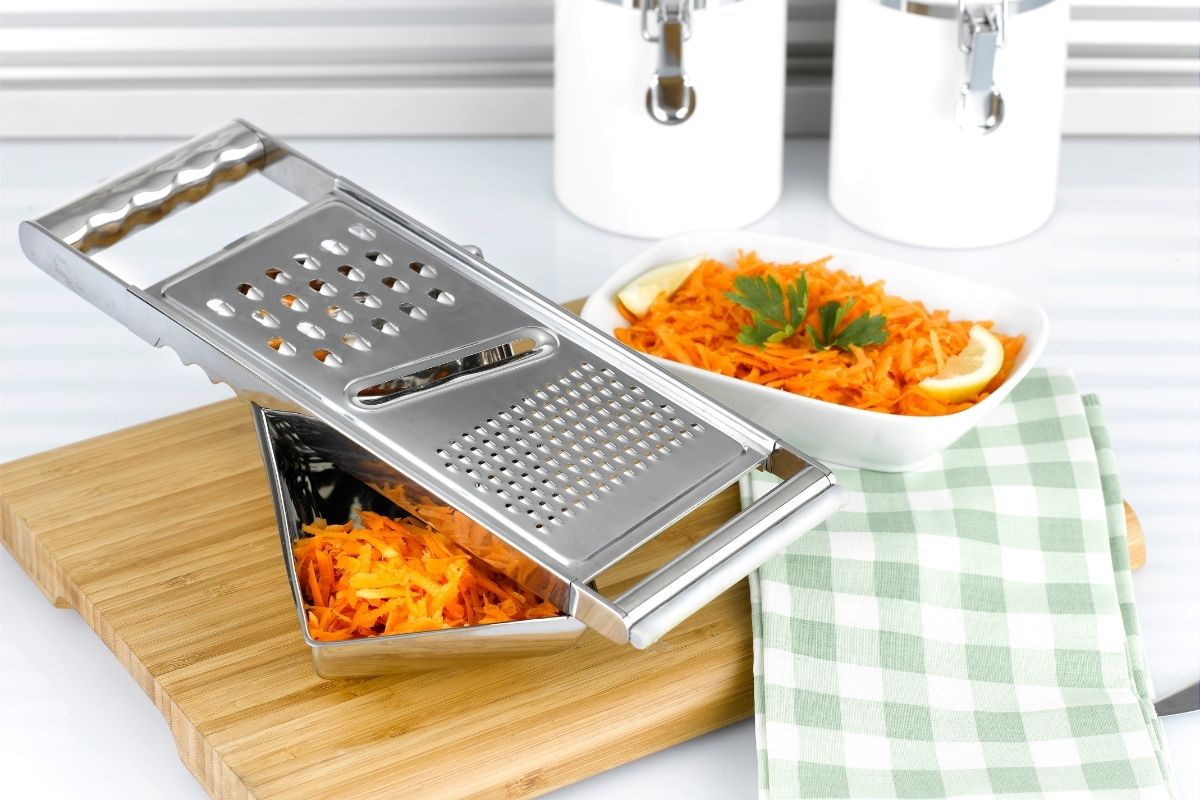 A grater is also useful in shredding hard vegetables like raw potatoes, carrots, zucchini, and more. It is a very cheap option and is easy to use.
Just slide the food from top to bottom over the grater's holes. The result may not be as precise as that of a food processor, but it still works fine.
While using a grater, remember to be extra careful of your fingers and avoid sliding them over the holes so you don't get hurt.
7. Knife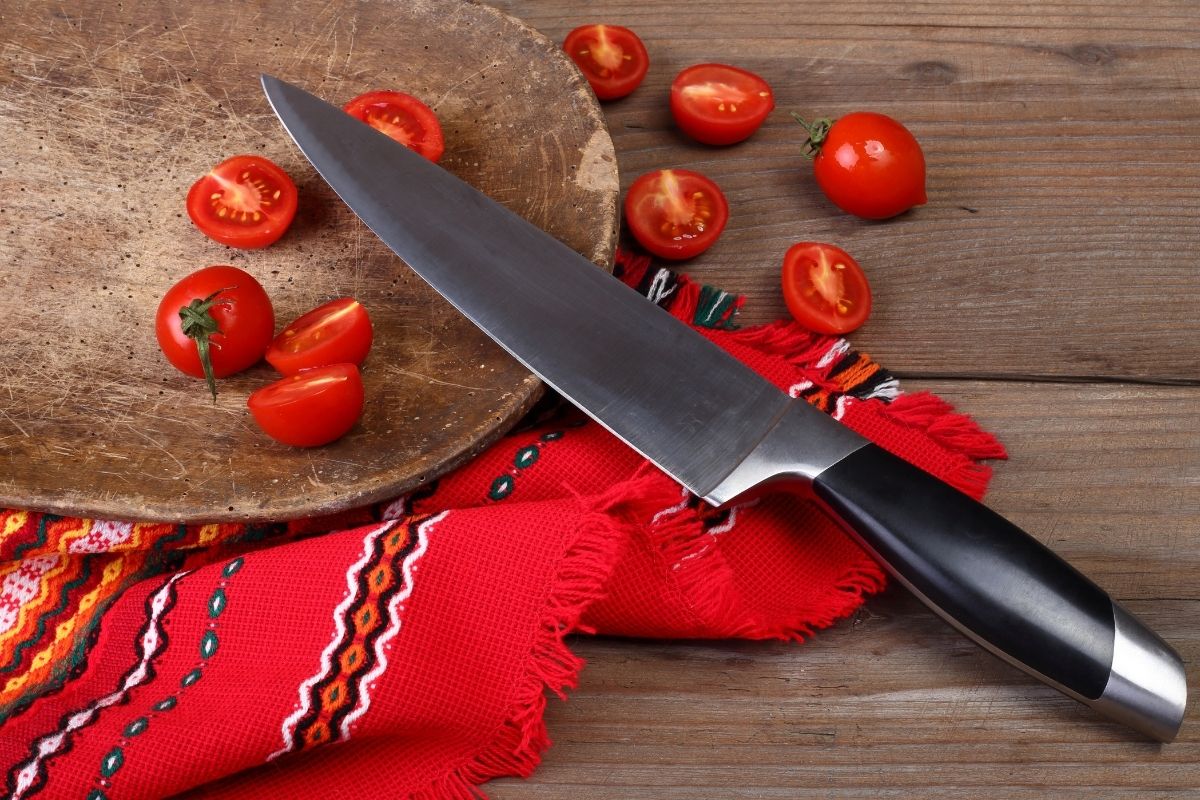 Using a good sharp knife and manual strength, you can do the tasks of a food processor by slicing or mincing food. Though, this method certainly will take some time and effort.
All you need is a cutting board and a knife to put this ancient tool to use in your kitchen.
Of course, be careful using a knife as it is a sharp object.
8. Mortar and Pestle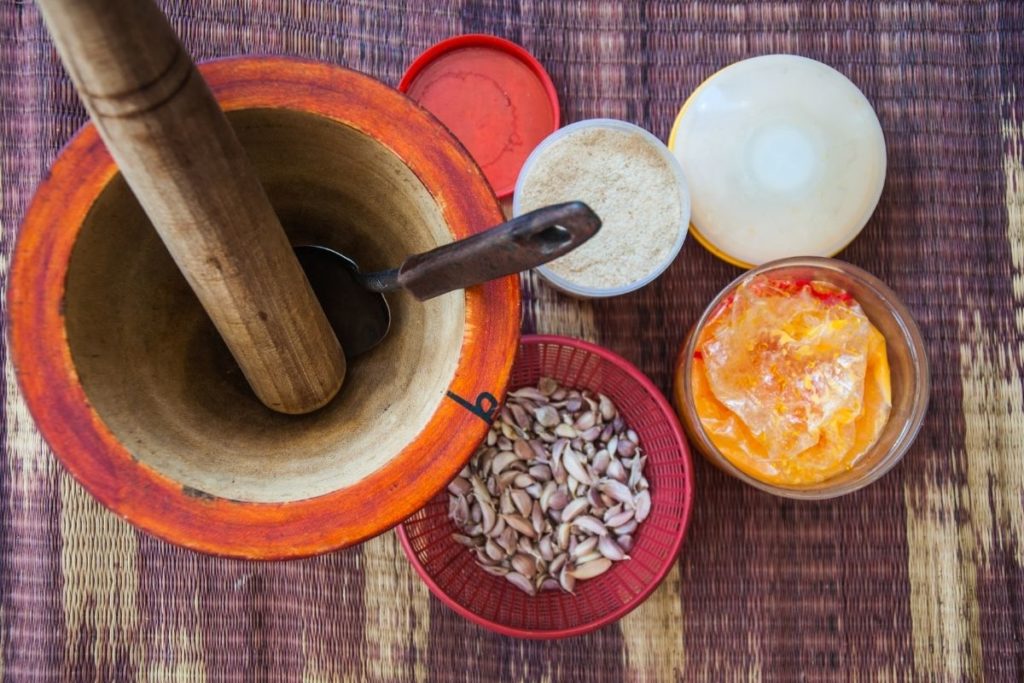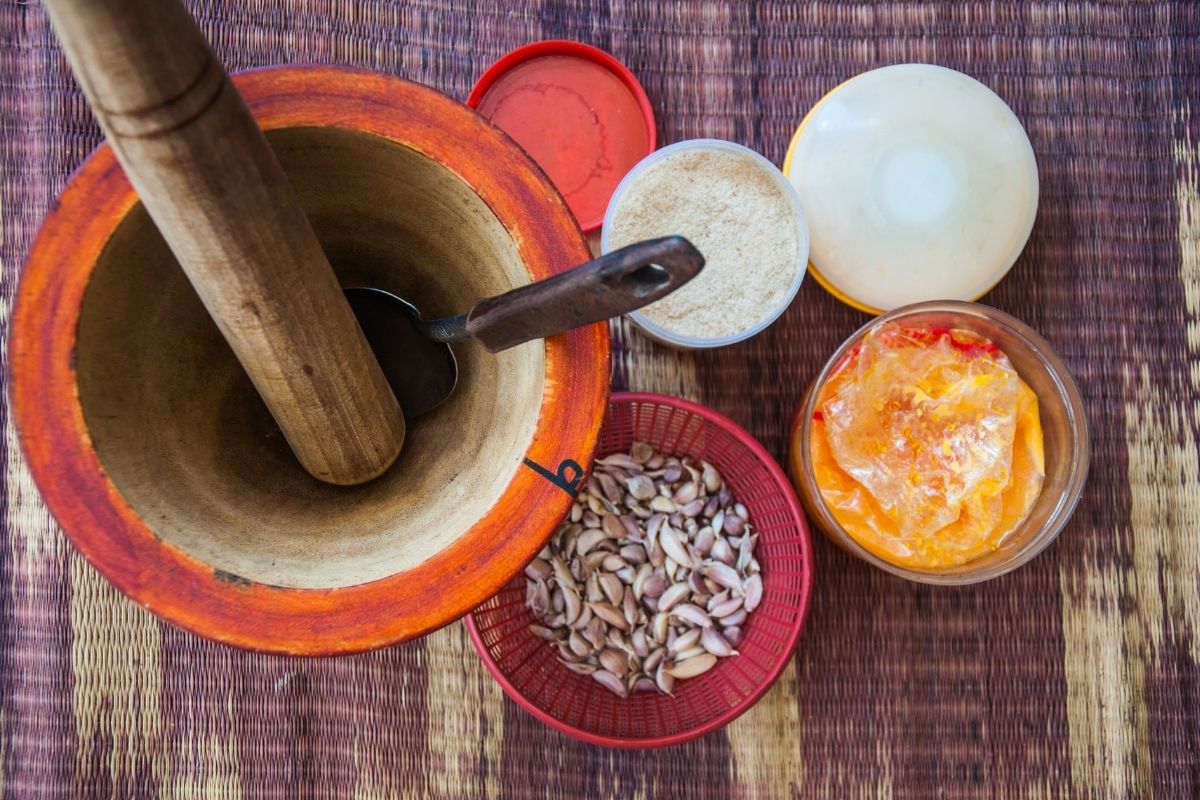 A mortar and pestle can grind and pulverize food or spices fairly well.
With these tools, creating a very smooth, powder-like consistency is difficult. But, if you are fine with coarse grinding, a mortar, and pestle is a good option.
9. Rolling Pin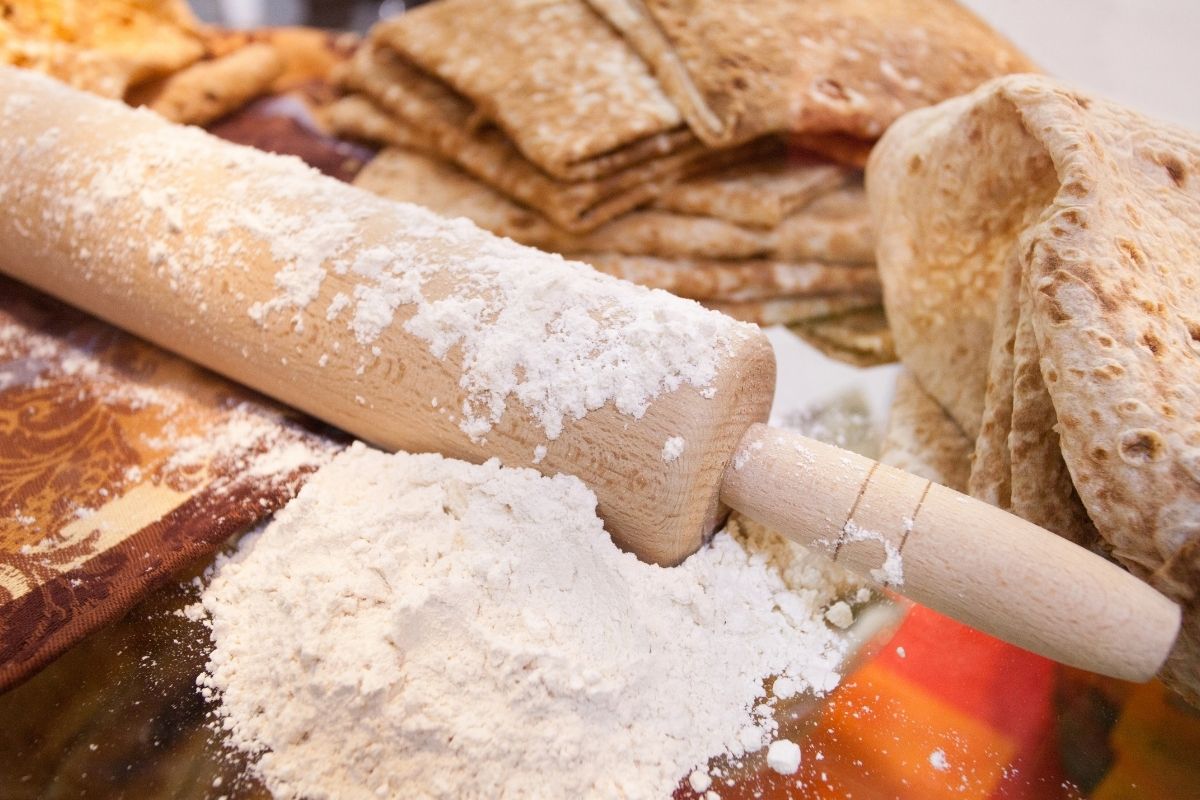 A rolling pin is another alternative to using a food processor. It requires less effort and produces decent results if you want to break down hard foods into smaller bits.
Simply place the food on a cutting board or in a plastic bag. Then press and glide the rolling pin over in a back-and-forth motion.
You can also use the side of the rolling pin to smash the food into tiny pieces. It can break down food like biscuits and cookies to be used as a dessert or cake toppings.
The Bottom Line
A food processor is an essential kitchen appliance. But if you do not have one, you can still perform similar tasks using different equipment and methods as a substitute.
You can now try to create delicious recipes using the various ways mentioned above. Just pick those applicable to you and the ones you prefer the most.
Hopefully, this article has helped you find a suitable substitute for food processors for your home cooking.
Print
9 Best Food Processor Substitutes
Check out these great substitutes for Food Processor that have been shared on Pinterest.
Instructions
Click on each link above to view the pin.
Learn more about the product.
Purchase the product.
Use a substitute for your cooking =)
Keywords: Best Food Processor Substitutes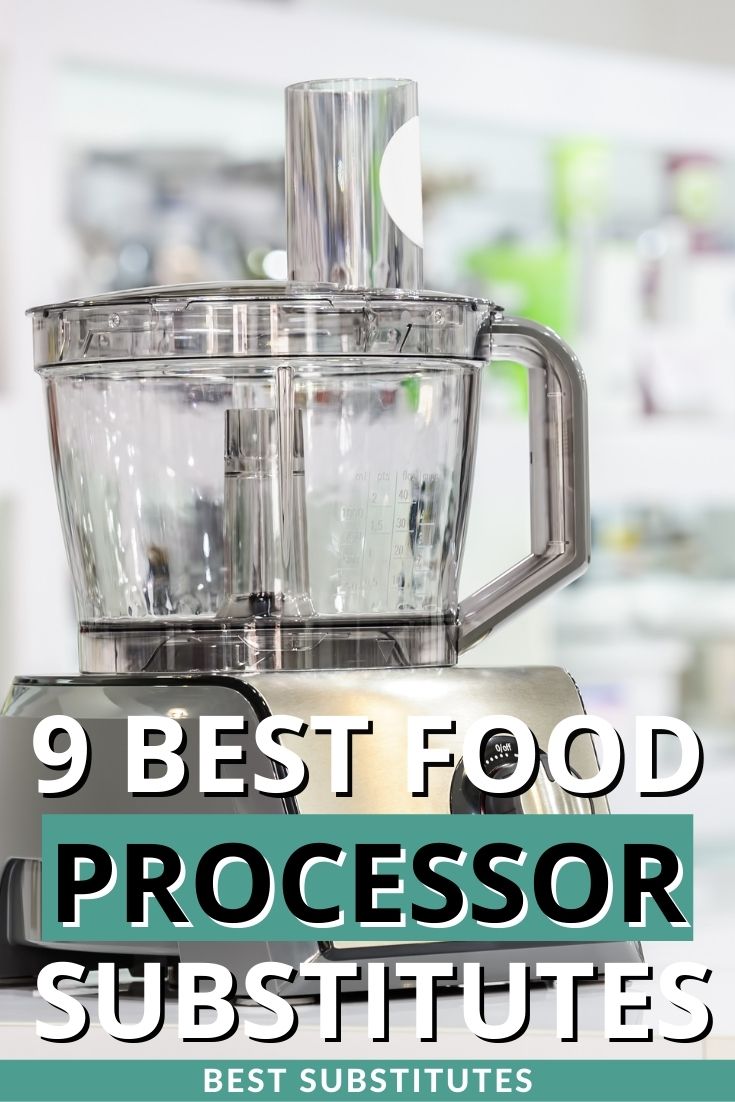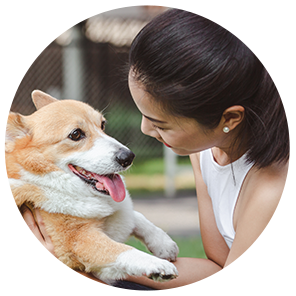 Hi, I'm Linda thanks for stopping by! We're so happy you're here. If you're a foodie and love to cook from home - you're in the right place..
LEARN MORE
Join the mailing list and receive our free newsletter!
Recipe Marker provides you with the best information about home cooking tips, recipes, ingredient substitutes and more. Check out our blog to see the latest articles.