5 Best Fenugreek Substitutes for Your Cooking Recipes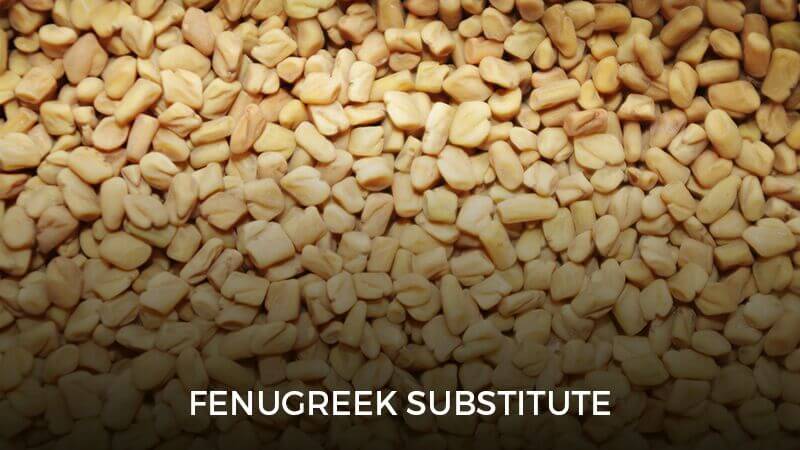 Are you looking for a good substitute for fenugreek in your recipe? Stick around as we provide you some of the best alternatives for fenugreek.
Indian cuisine's rich flavor and aroma usually come from a wide selection of herbs, spices, and seeds. Fenugreek is one of these famous Mediterranean seeds that has a nutty, burnt flavor.
The brownish seeds taste bitter when eaten raw, but when cooked and combined with spices, they give a sweet flavor to sauces.
Curry powders and tea blends often contain fenugreek. You can also sprinkle it on yogurt and other dishes for added flavor.
For Indians, this seed makes a powerful flavoring element for slow-cooked dishes. But what if, in the middle of cooking a dish, you suddenly run out of fenugreek?
Read on as we discover the best fenugreek substitute you can use for your cooking.
What Is Fenugreek?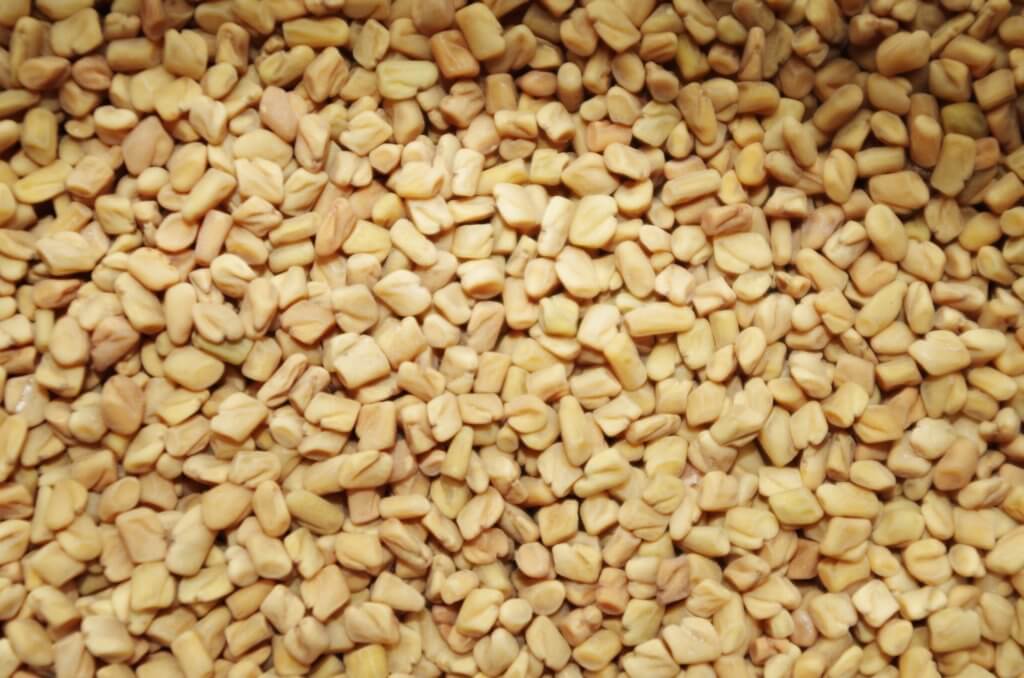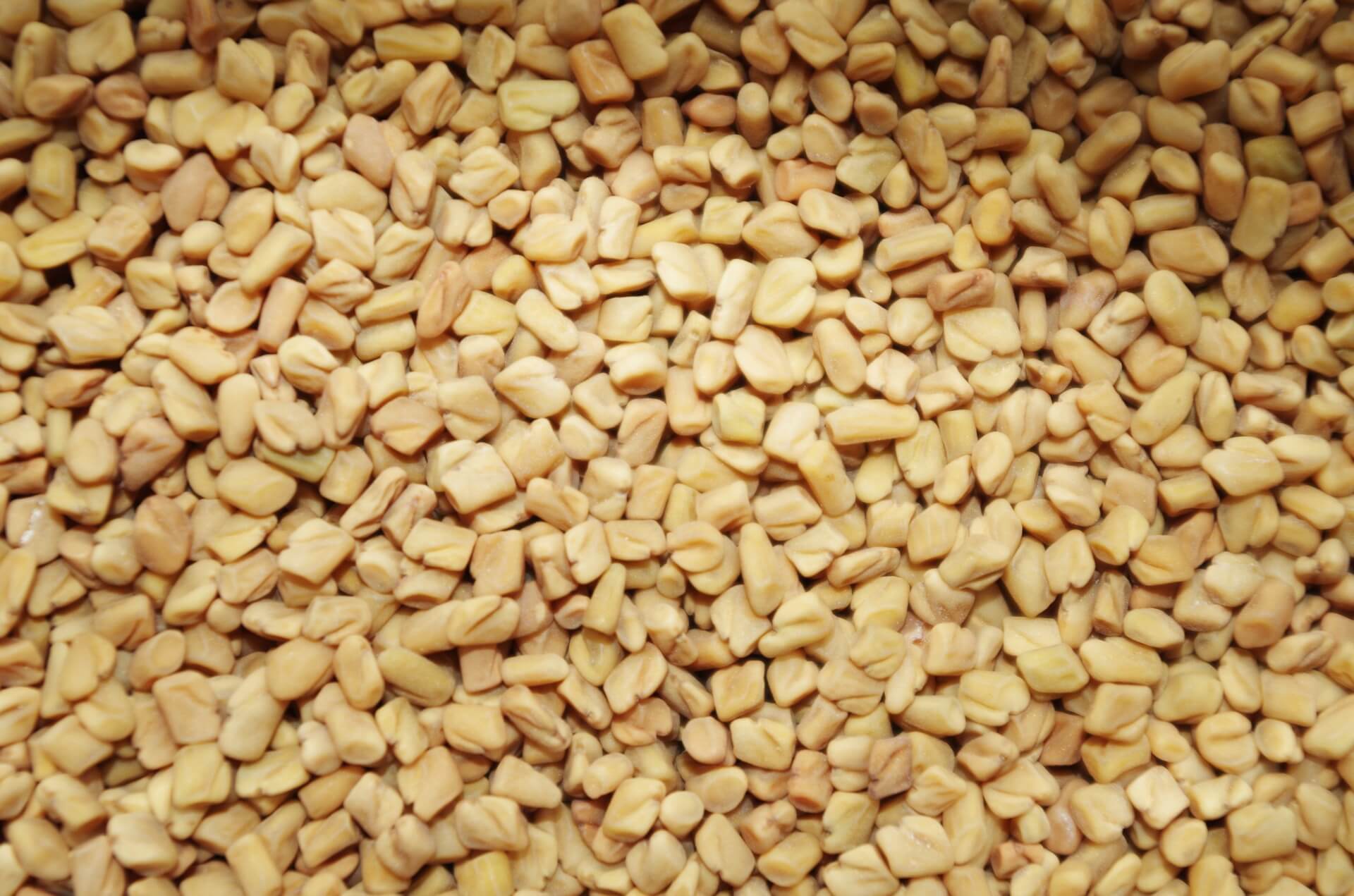 Also known as Greek hay, fenugreek is an annual plant native to Asia and the Mediterranean that is used as a spice or for medicinal purposes.
The seeds and leaves are both edible and used for a variety of dishes. The majority of fenugreek is cultivated in India, where fresh leaves are used for culinary dishes.
Describing the taste isn't complicated because fenugreek is both sweet and nutty, replicating the taste of maple syrup and burnt sugar.
As mentioned, the seeds and leaves taste incredibly bitter when eaten raw, but it tastes sweeter when cooked. Aside from using fenugreek for sauces, it is also applied directly to meat as a dry rub.
In India, this plant creates an aromatic dish with a tasteful flavor. Fenugreek is also common in Southern Europe, especially for making mango chutneys and maple syrup imitation.
The taste of maple syrup and fenugreek are almost the same because the two share the same chemical compound called sotolone.
Dishes with Fenugreek
Fenugreek is used for India's garam masala or a ground spice that makes dishes savory.
Aside from chutney, this spice is also used for biryanis, fish, brines, niter kibbeh, and Ethiopian spiced butter.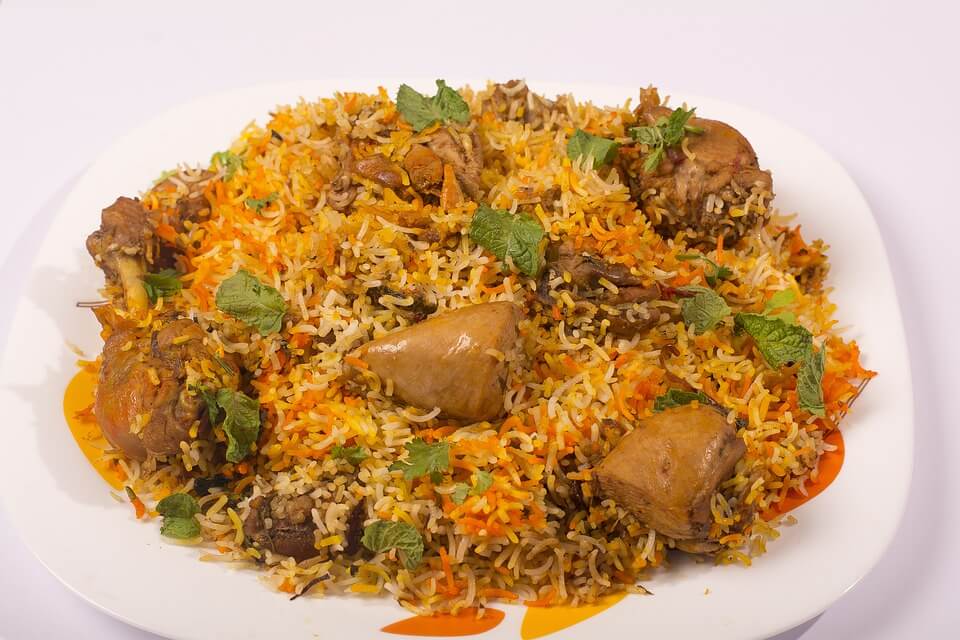 Fenugreek is also used for dessert, particularly in halva or in Middle Eastern sweet confections.
Curry and Murg Methi dishes also require fenugreek for that sweet and savory flavor.
For soups, the traditional Indian dal stew comes with sautéed fenugreek leaves. The soup is silky and has bitter hints from the leaves.
Best Fenugreek Substitutes
If you lack fenugreek in your kitchen, you can use the following ingredients as substitutes.
1. Yellow Mustard Seeds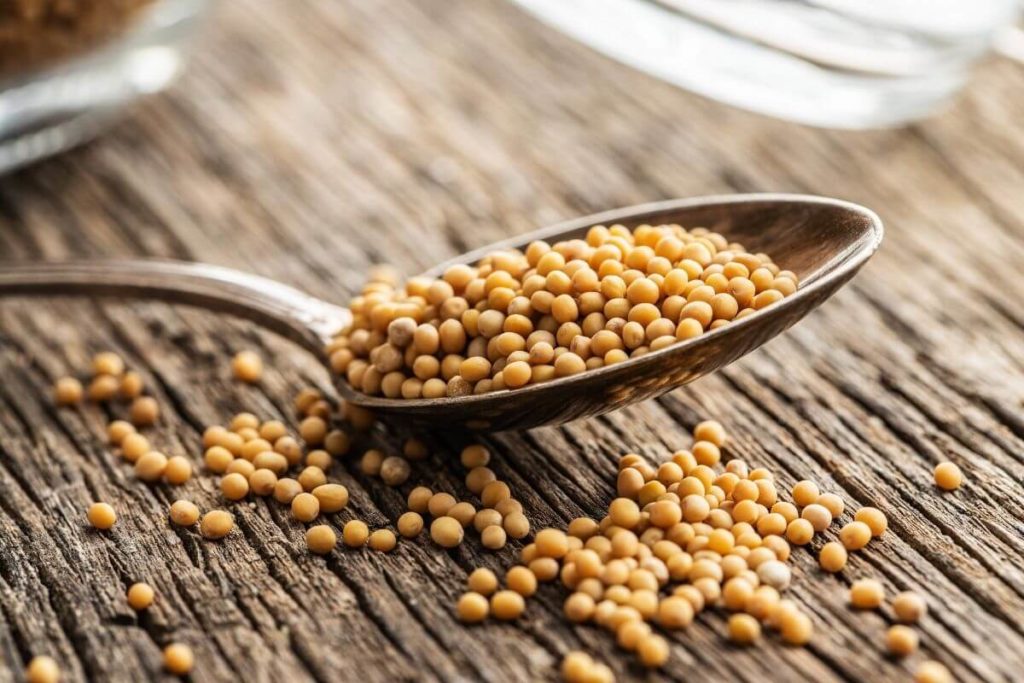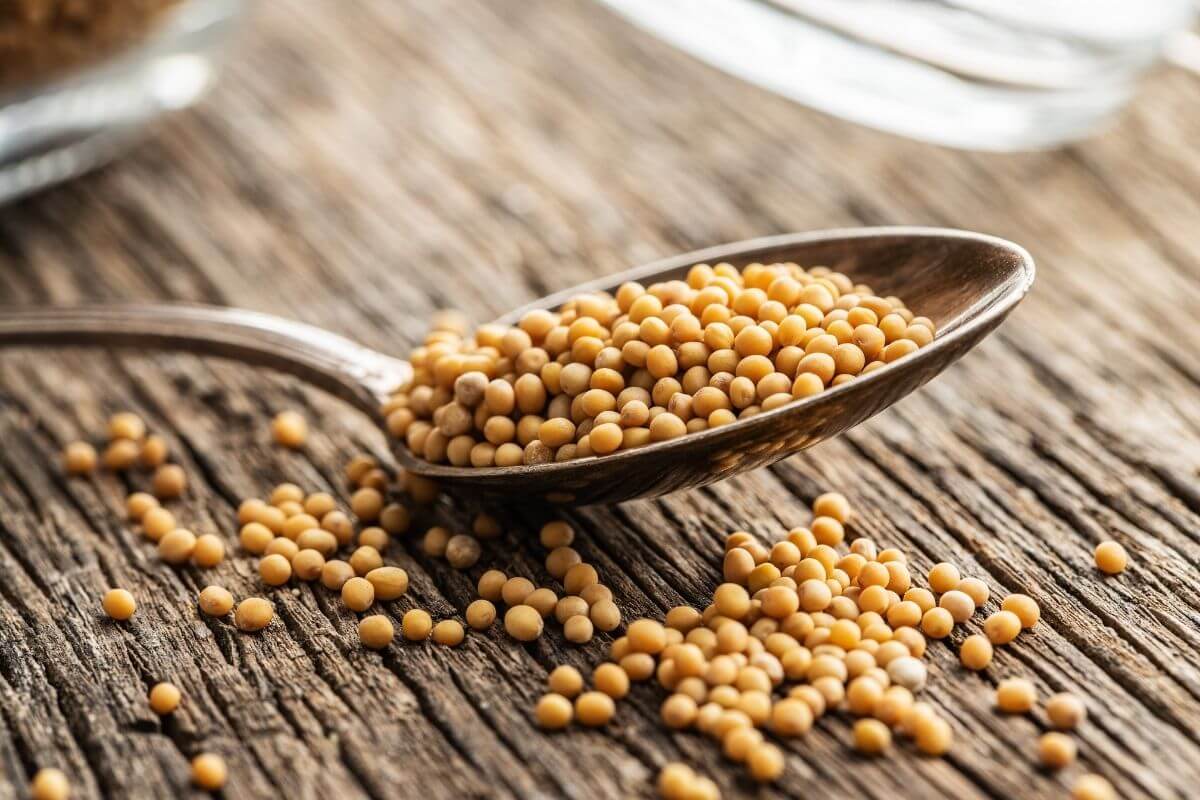 One of the best substitutes for Fenugreek is a yellow mustard seed. It has the same taste quality as fenugreek: mildly bitter with earthiness.
It is perfect for soups and dishes that have a savory sauce.
Many people use this alternative with a bit of maple syrup to complete the palate. With the combination, you can get a nutty and sweet flavor similar to that of fenugreek.
To make the seeds taste like fenugreek, simply heat them slightly.
Mustard greens also make a great replacement for fenugreek leaves.
2. Masala Curry Powder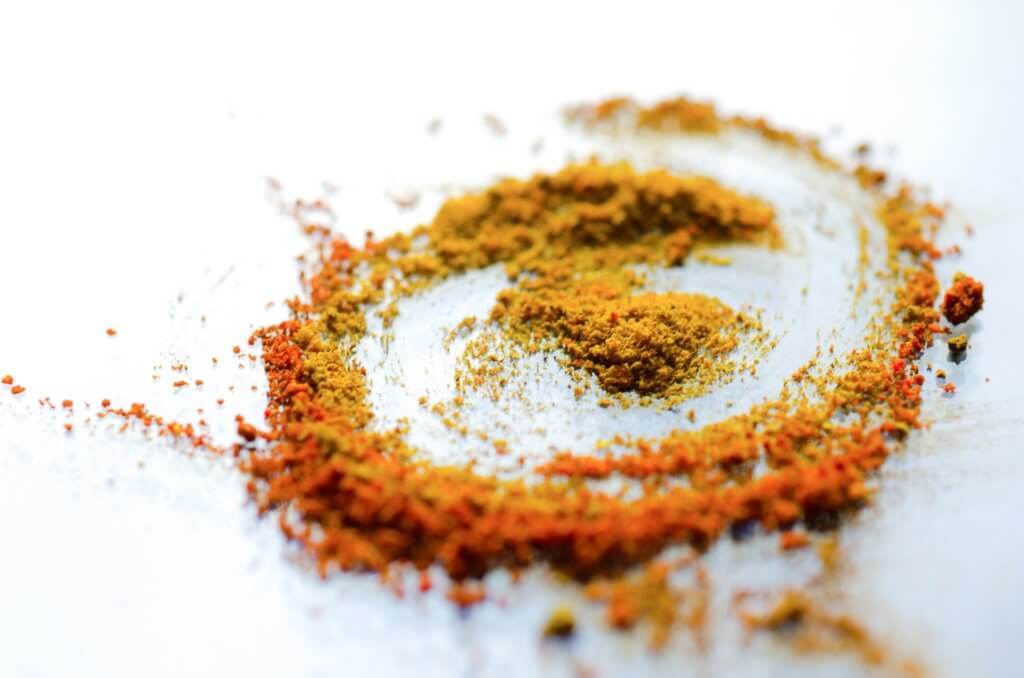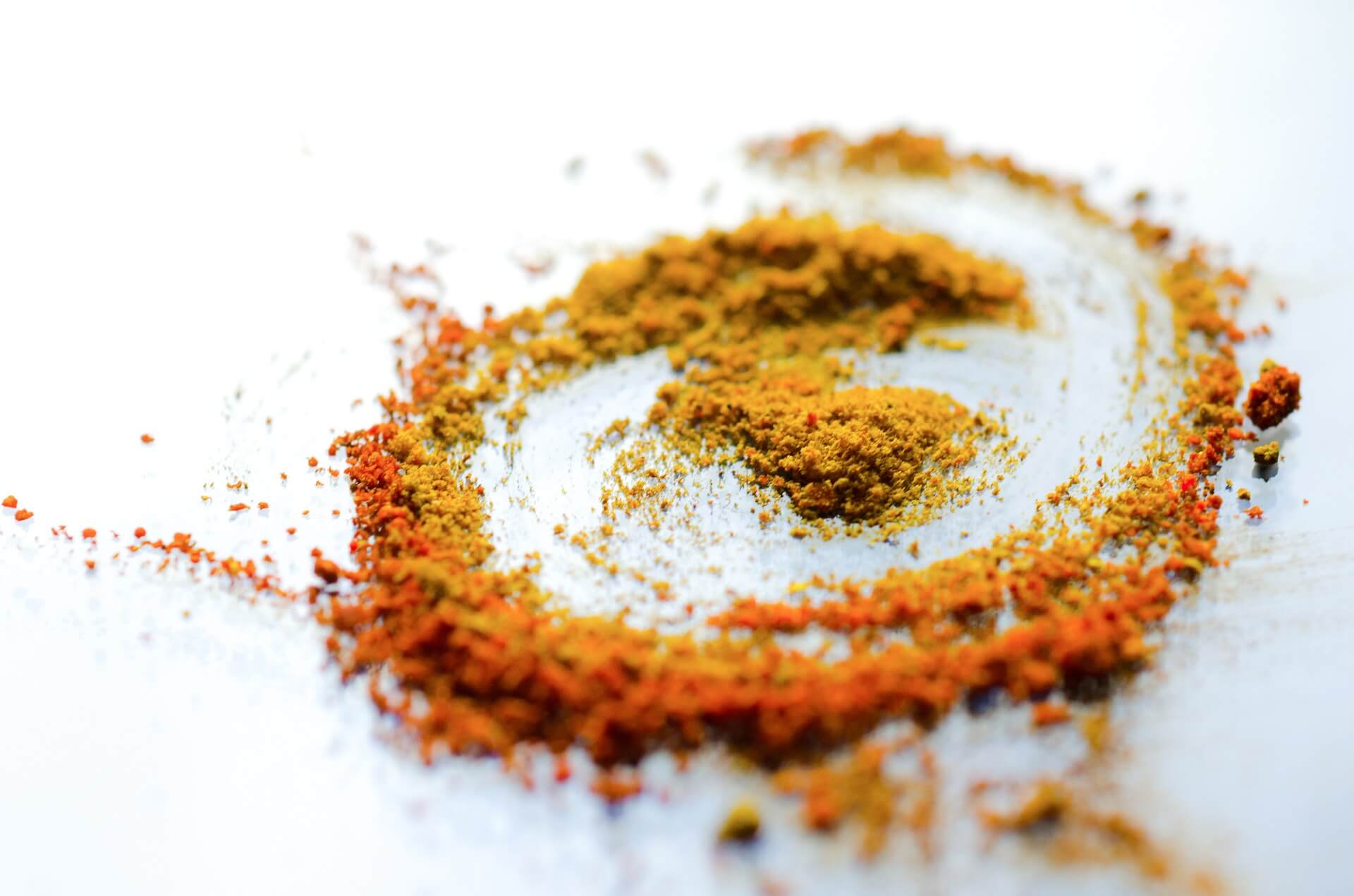 Finding curry powder is easier than finding straight fenugreek. And, luckily, you can always use this ingredient as a replacement for that nutty and distinct spice.
To maximize the taste and aroma, you need to use curry powder during the initial cooking time.
For instance, if you are making a dish, add the powder first, then proceed with cooking with vegetable or olive oil.
Take note that the Masala variety has a stronger pungent spice of cloves, cinnamon, and cardamom, as compared to regular curry powder.
3. Fennel Seeds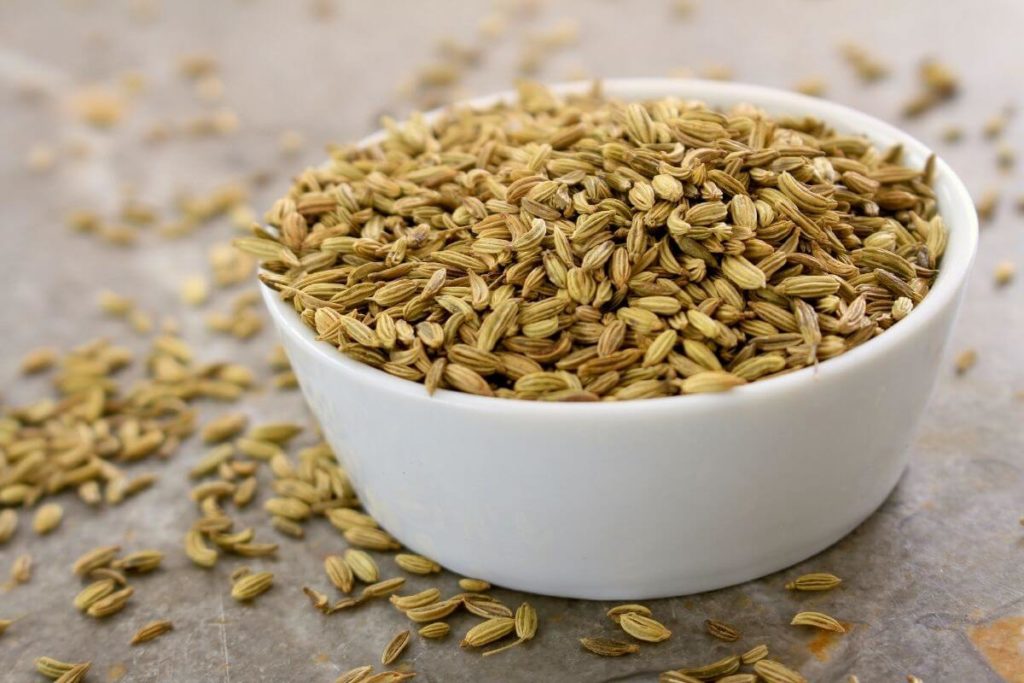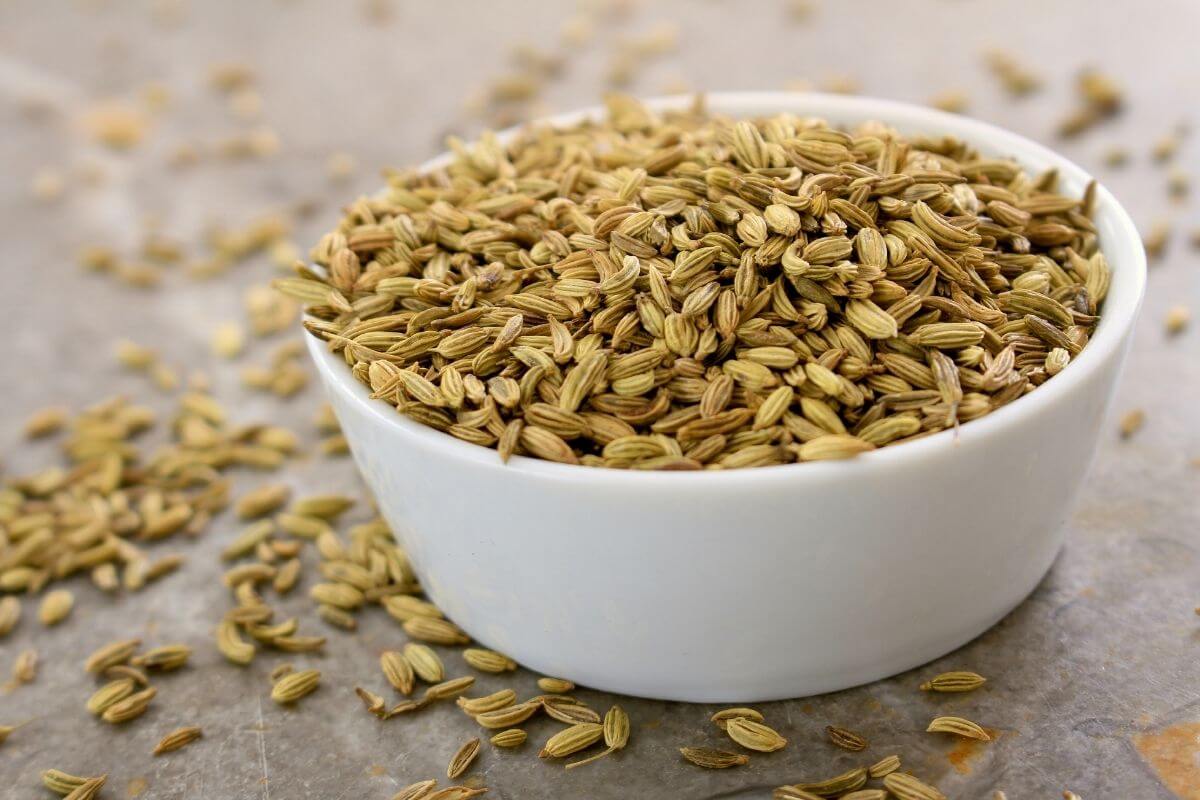 Another option to consider is using fennel seeds.
Although they are sweeter, the fact that they replicate the nutty and sweet taste of fenugreek goes a long way in the kitchen.
Simply use a small amount to get the desired taste.
Fennel seeds work best for meat rubbing spices. The ingredient balances out the flavor and provides an aromatic smell.
4. Chinese Celery Leaves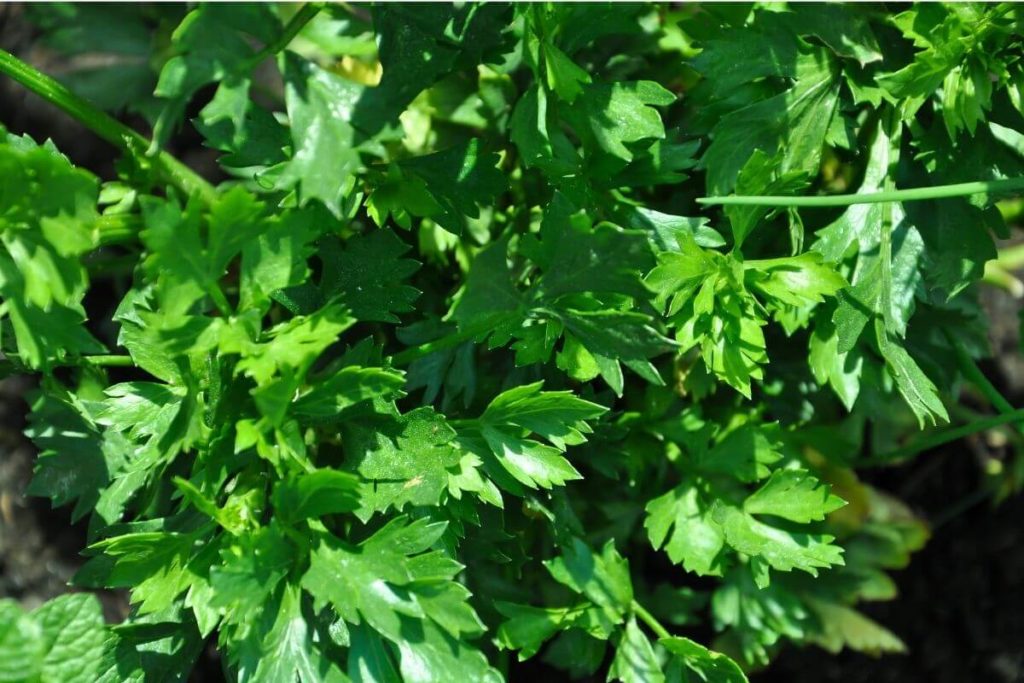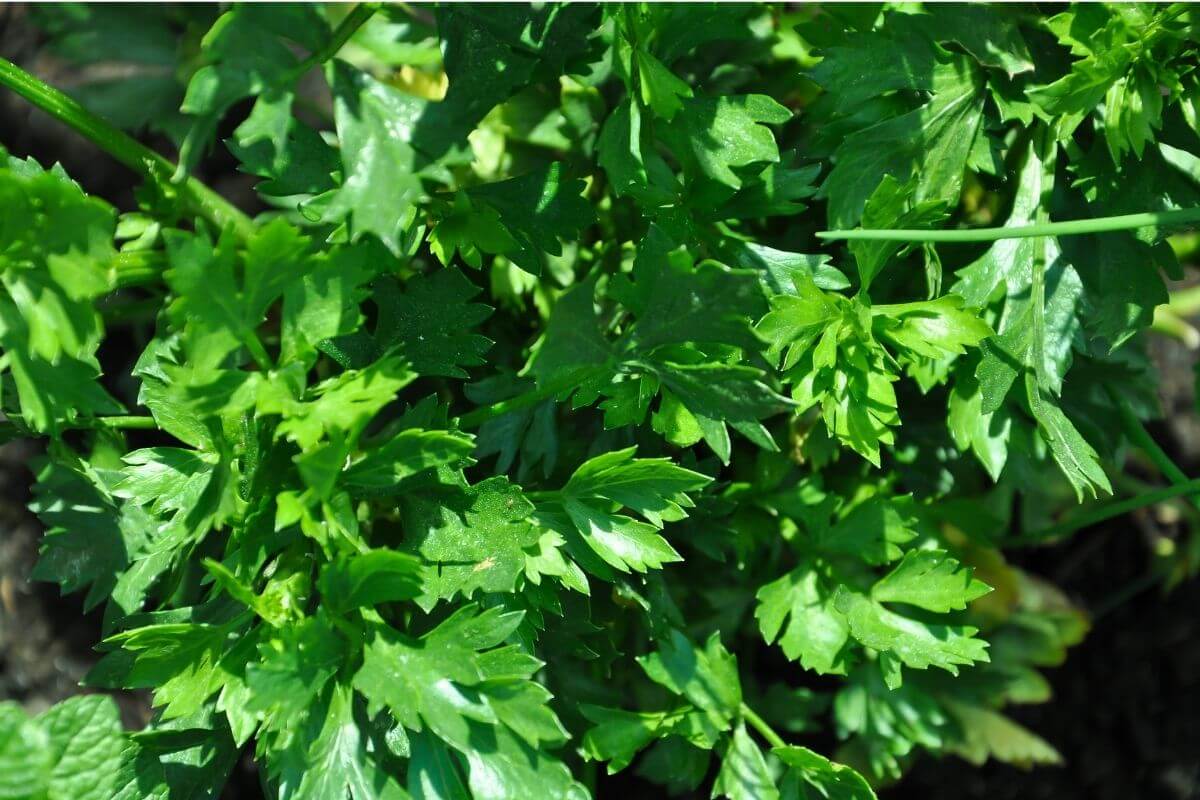 For a spice mix alternative, you can try Chinese celery leaves. They provide a somewhat bitter and nutty flavor similar to fenugreek seeds.
Add a pinch of sugar to sweeten the sauce and you're good to go. Celery leaves are plucked, rinsed, and chopped to mimic fenugreek leaves.
This makes a good substitute because of its wide availability in the market.
5. Maple Syrup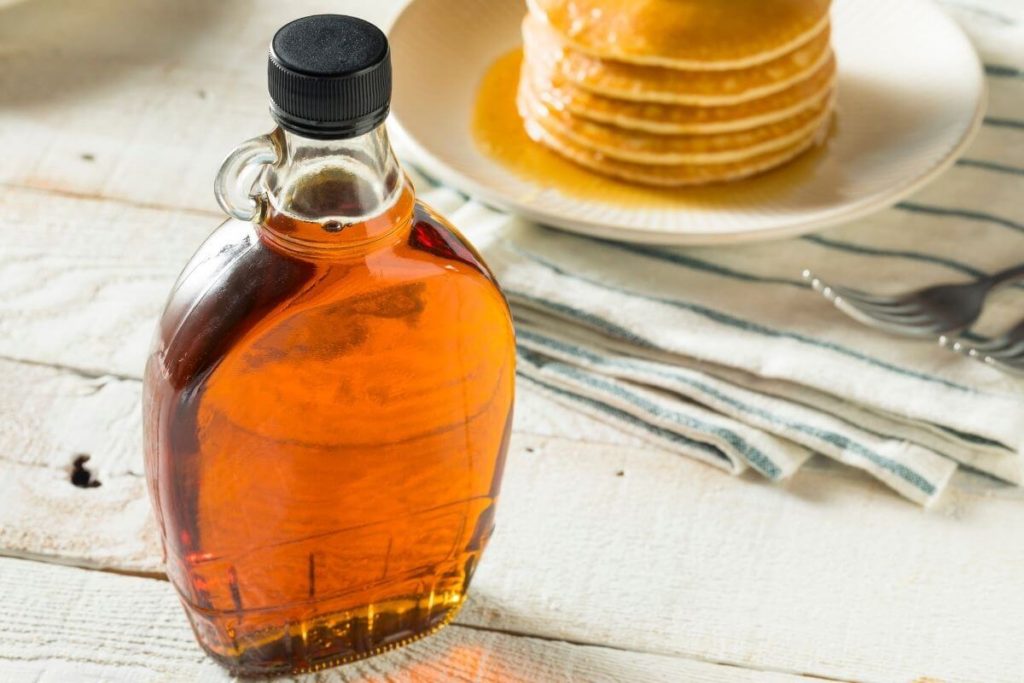 Probably the best substitute for fenugreek is maple syrup. It has slightly bitter notes but is incredibly sweet so it balances out the taste.
In reality, fenugreek is used as an artificial maple syrup because of the similarity in taste.
To get the desired bitter, nutty, and sweet flavor, consider using maple syrup at the end of the cooking time, as its flavor easily fades when cooked.
Takeaway
There are a number of substitutes for Fenugreek you can find in your kitchen.
The next time you run out of this ingredient, simply use maple syrup, mustard powder, celery leaves, fennel seeds, or masala curry powder.
5 Best Fenugreek Substitutes
Check out these great substitutes for Fenugreek that have been shared on Pinterest.
Instructions
Click on each link above to view the pin.
Learn more about the ingredient.
Purchase the ingredient.
Add substitute to your recipe =)
Keywords: Best Fenugreek Substitutes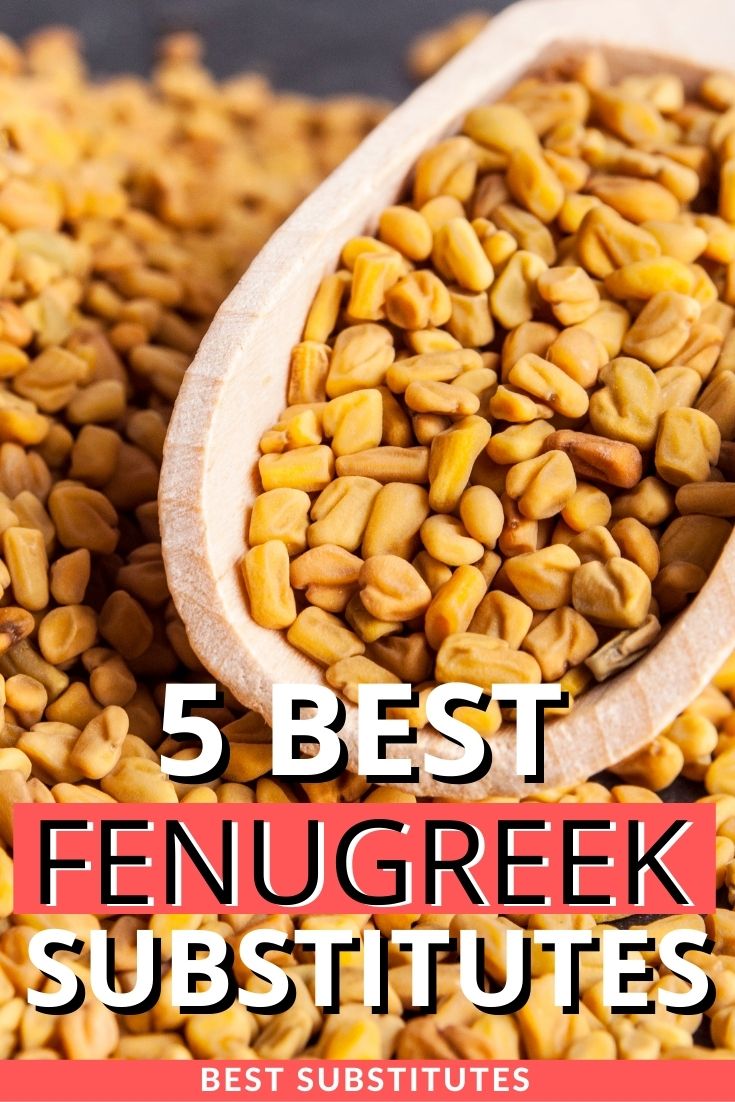 Hi, thanks for stopping by! We're so happy you're here. If you're a foodie and love to cook or bake - you're in the right place.
LEARN MORE
Join the mailing list and receive our free newsletter!
Recipe Marker provides you with the best information about home cooking tips, recipes, ingredient substitutes and more. Check out our blog to see the latest articles.