How to Cook Frozen Crab Cakes by Baking or Frying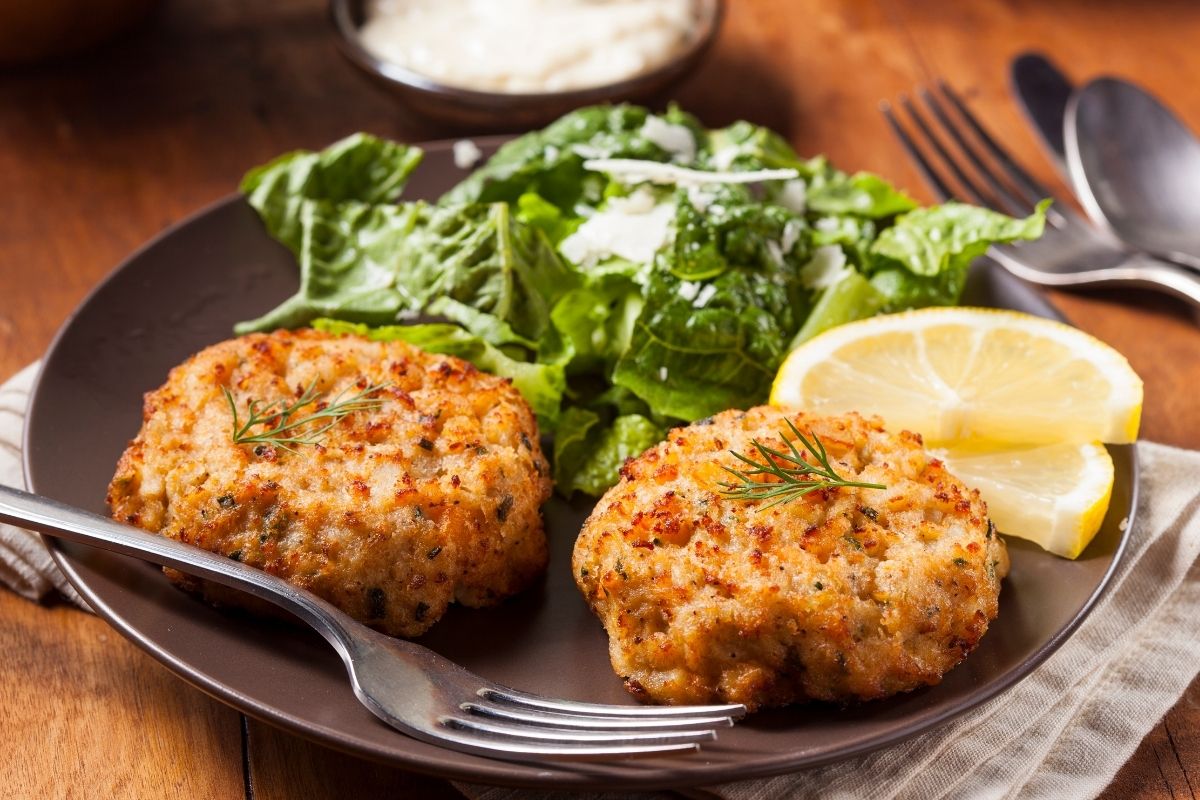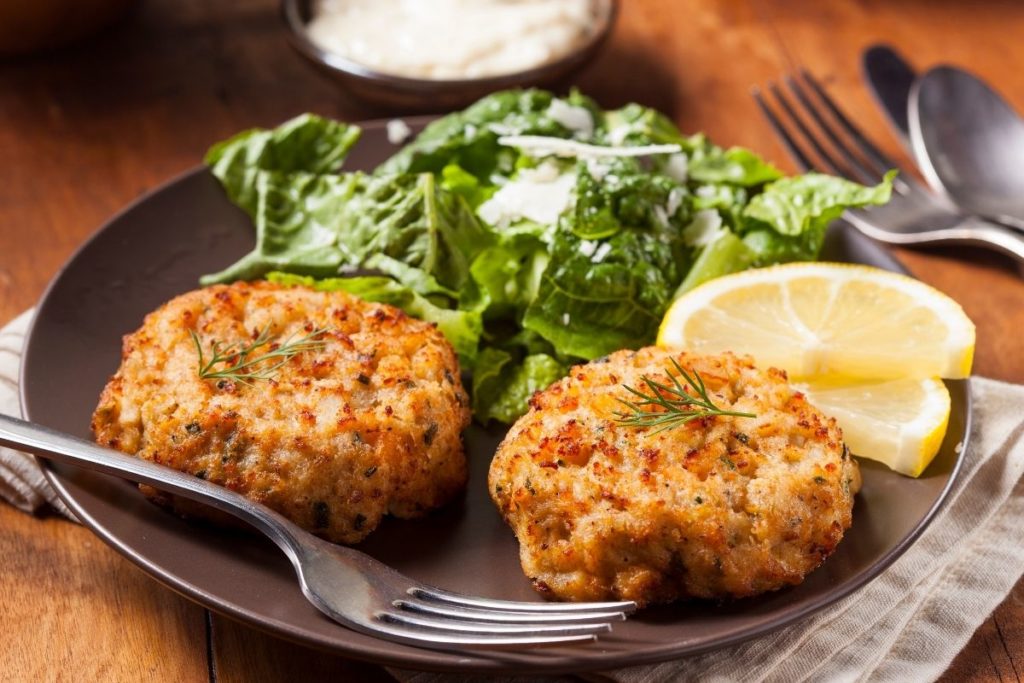 Without further ado, here is a brief background on crab cakes and a breakdown of how to cook frozen crab cakes perfectly every single time. Take a look.
Crab cakes are one of the most sought-after appetizers – and for good reason. Besides being closely associated with elegance and luxury, they also connote a sense of comfort and warmth.
While many feel intimidated by this dish, they are actually fairly easy to make, especially when purchased frozen.
Thankfully, you can recreate this dish right in your own home.
In no time, you can taste the sweet, briny, fresh, and crispy goodness that crab cakes are known for.
Whether served with a side of salad, a wedge of lemon, or tartare sauce, you will always look forward to eating this bright and exciting dish.
How to Cook Frozen Crab Cakes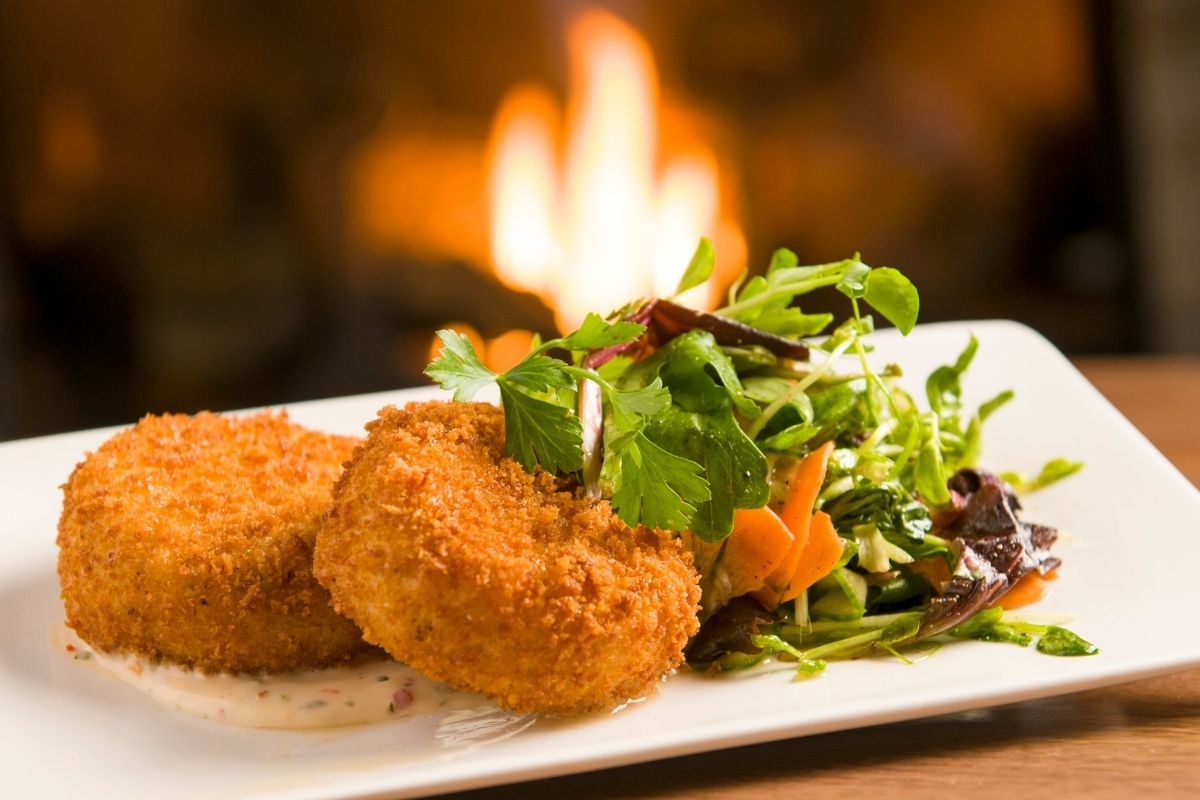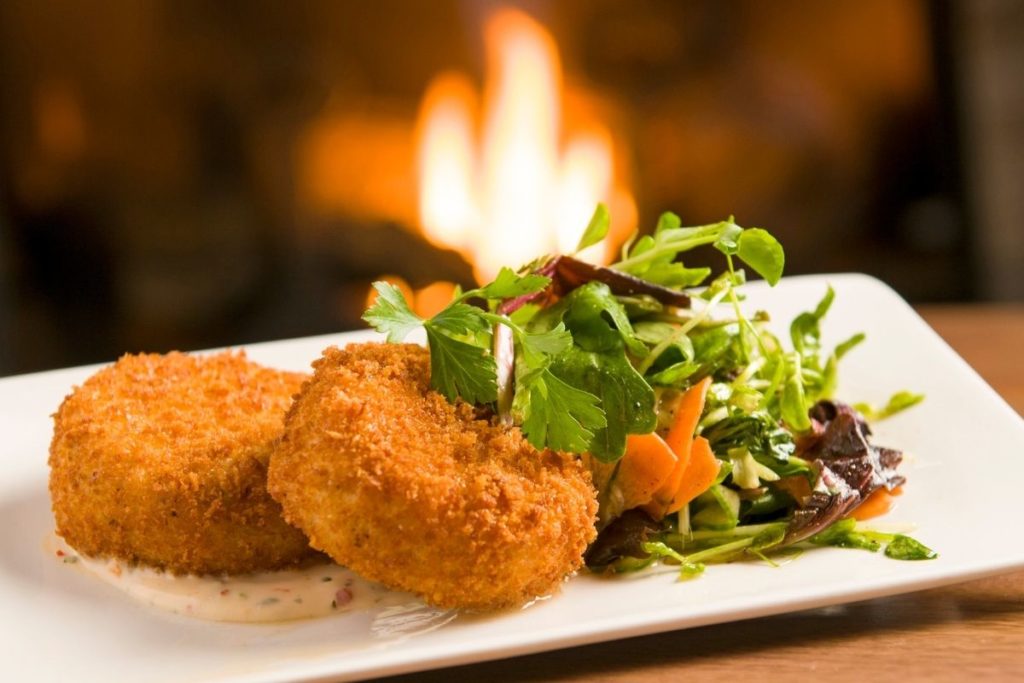 It's time to learn how to make this dish in the comfort of your own home.
There are different ways of cooking them, so you can easily pick what suits your fancy.
Read on to learn how to perfectly achieve a crisp exterior with a melt-in-your-mouth filling.
How to Pan Fry Crab Cakes
Many food lovers say that pan-frying crab cakes are the way to go. This allows them to achieve the texture they are known for.
First, allow the crab cakes to thaw in the refrigerator overnight.
Then, once they are ready to cook, line some paper towels on a plate and set these aside.
Next, proceed by putting just enough oil in a frying pan to coat the bottom.
Then, place the crab cakes in the pan and allow them to crisp up and reach a lovely golden brown color.
At the most, this will take around two to three minutes per side, so make sure to keep your eyes peeled. You don't want them to burn.
Place them on the plate lined with paper towels to absorb the excess oil.
Finish with a spritz of lemon for some brightness.
How to Bake Crab Cakes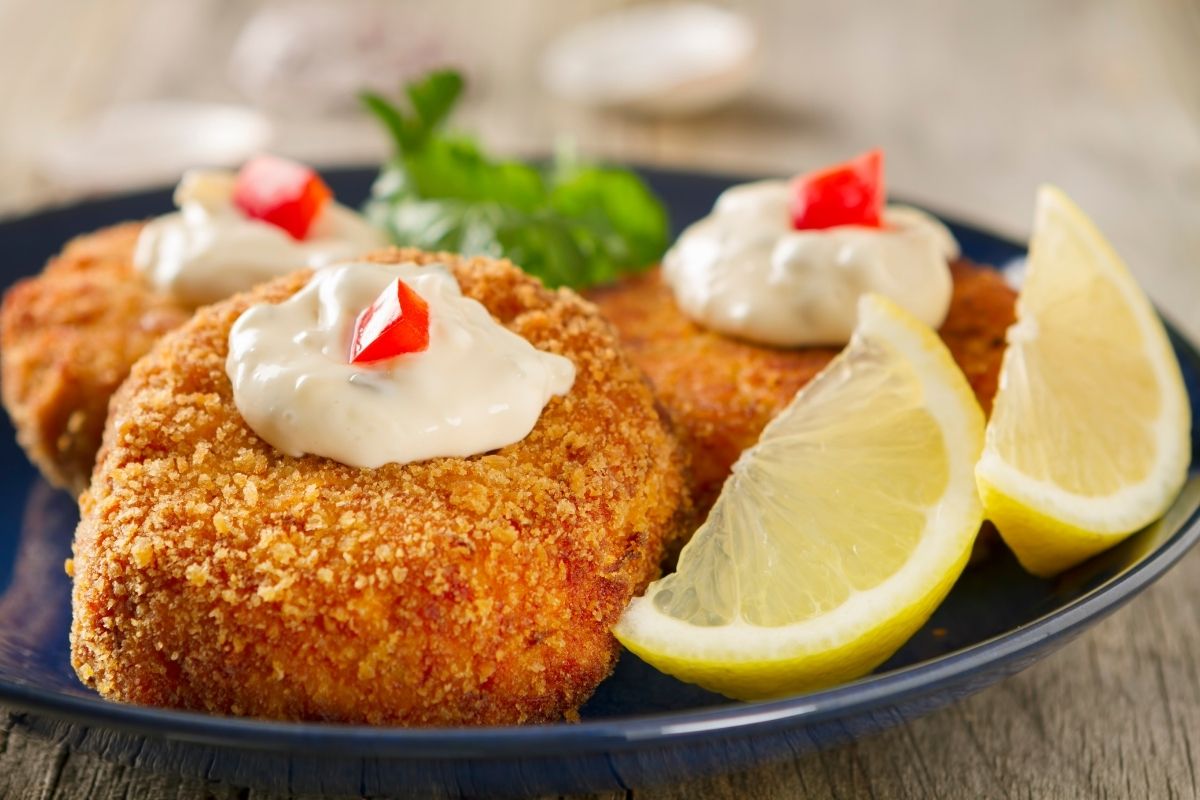 For those who want a no-fuss meal, you can certainly try your hand at baking frozen crab cakes.
What's great about this method is that you can forego thawing the crab cakes and go straight to baking them in the oven.
However, bear in mind that allowing them to thaw will make the baking time much shorter.
To start, preheat your oven to 375 degrees Fahrenheit.
Then, lightly grease your baking sheet with melted butter.
Place the frozen crab cakes on the baking sheet and then baste or lightly brush some melted butter on top. This trick will keep them moist and buttery.
Bake them for 20 to 30 minutes if you have thawed them beforehand, or up to 45 minutes if frozen until they reach a golden brown color.
About Frozen Crab Cakes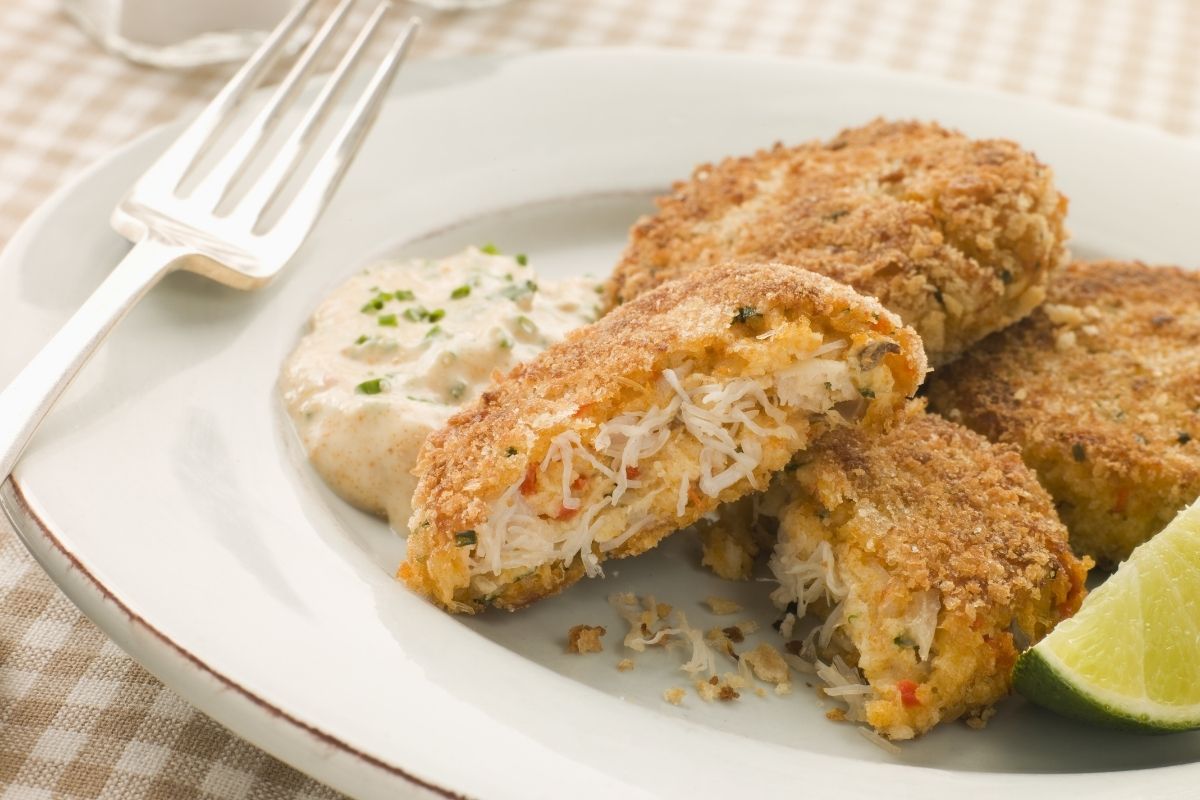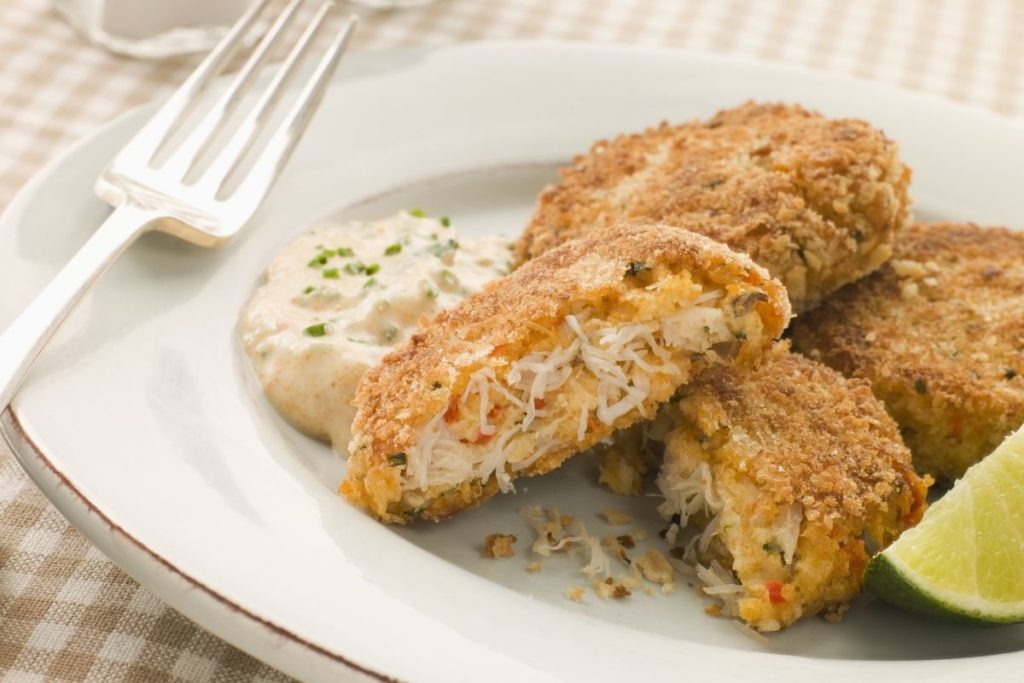 For those who don't know, a crab cake is a type of fishcake largely popular in the United States, especially in Maryland and Virginia.
As the name implies, it is primarily composed of crab meat, preferably jumbo lump crab, along with other ingredients including Worcestershire sauce, Dijon mustard, hot sauce, chives, celery, pepper, bread crumbs, and more.
They are formed into small cakes or patties, hence the name.
The reason why jumbo lump is preferred is that it is renowned for its pristine white color and, of course, its sweet and fresh taste. Plus, it is obviously bigger compared to its counterparts.
The crab cake has a rich history, with many saying it dates back to the sixteenth century.
During that time, crab cakes were made by local Indian women who combined crabmeat with a bevy of vegetables, herbs, and cornmeal prior to frying it.
It later evolved as it made its way to different parts of the globe.
Today, crab cakes can be enjoyed in a variety of ways. From a fresh green salad to a comforting bowl of chowder, they are certainly something you should not miss out on.
The Bottom Line
Eating and cooking frozen crab cakes will definitely be a treat for you and the whole family.
Now that you know how to cook frozen crab cakes, you can easily whip some up in no time.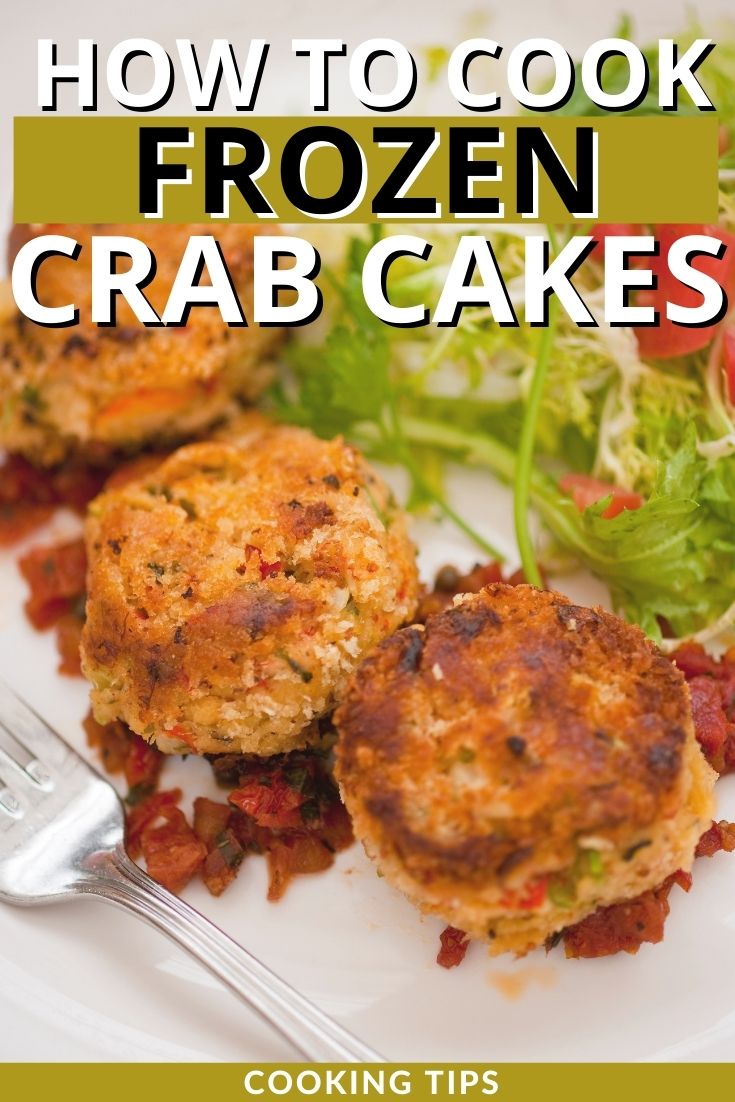 Hi, welcome to my site! I'm so happy you're here. I'm Linda, as you can tell I'm a fan of cooking and baking.
LEARN MORE
Join the mailing list and receive our free newsletter!
Recipe Marker provides you with the best information about home cooking tips, recipes, ingredient substitutes and more. Check out our blog to see the latest articles.