4 Best Ways to Reheat Pizza Hut Pizza! (Updated 2023)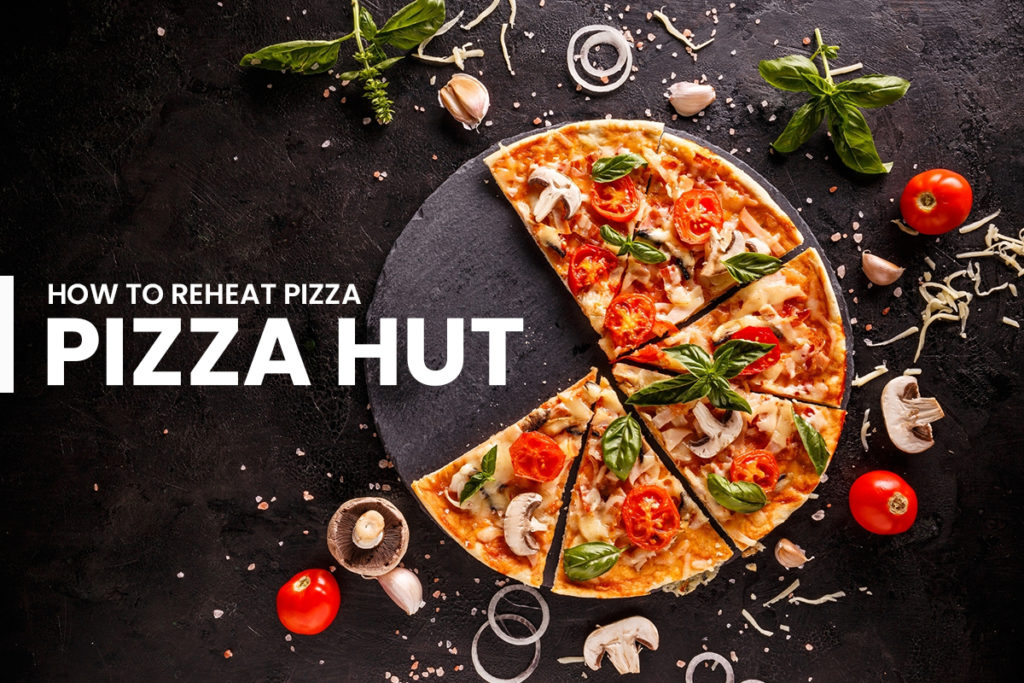 Want to learn how to reheat Pizza Hut pizza from the comfort of your home? Stick around as we share the 4 best methods.
It's wonderful to share meals like Pizza Hut pizza with your loved one as you watch a movie or play a video game. However, finishing a whole pizza by oneself is difficult and frequently results in leftovers.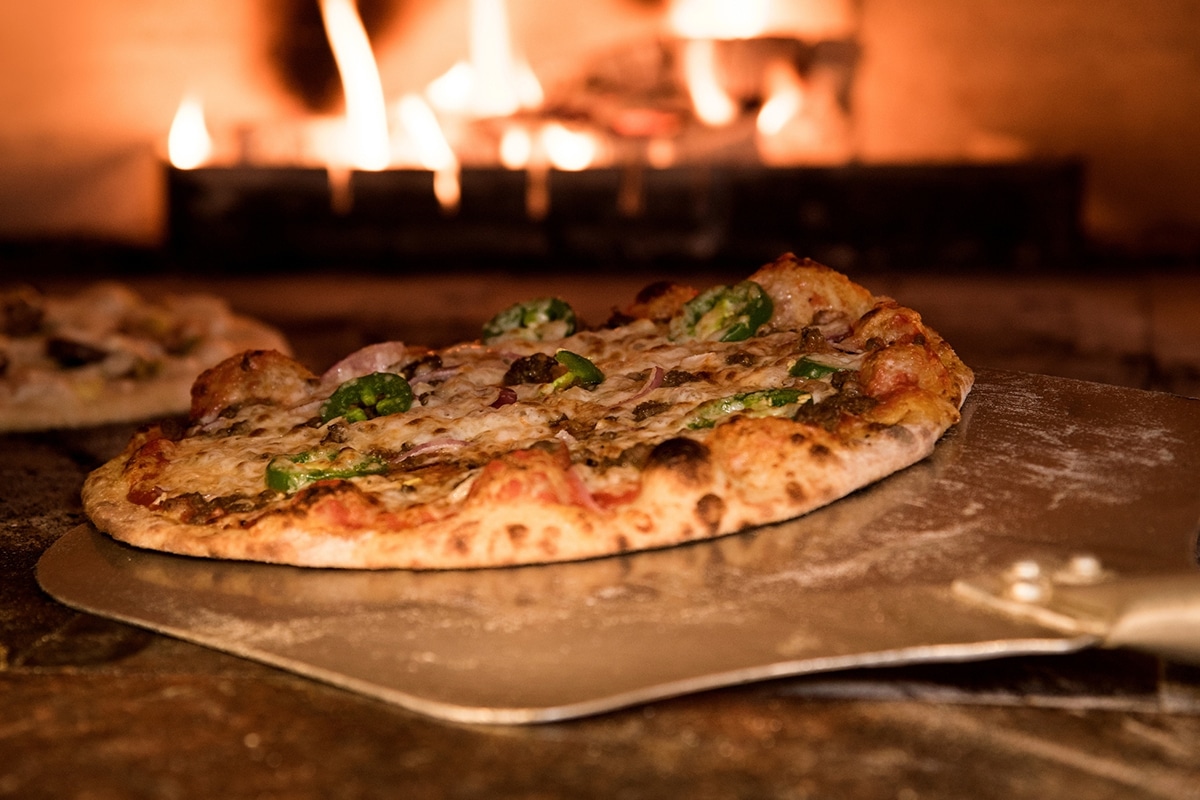 Fortunately, reheating Pizza Hut pizza is simple. Let's find out in this article How to Reheat Pizza Hut Pizza step by step.
How to Reheat Pizza Hut Pizza
1. Reheat Pizza Hut Pizza Using a Frying Pan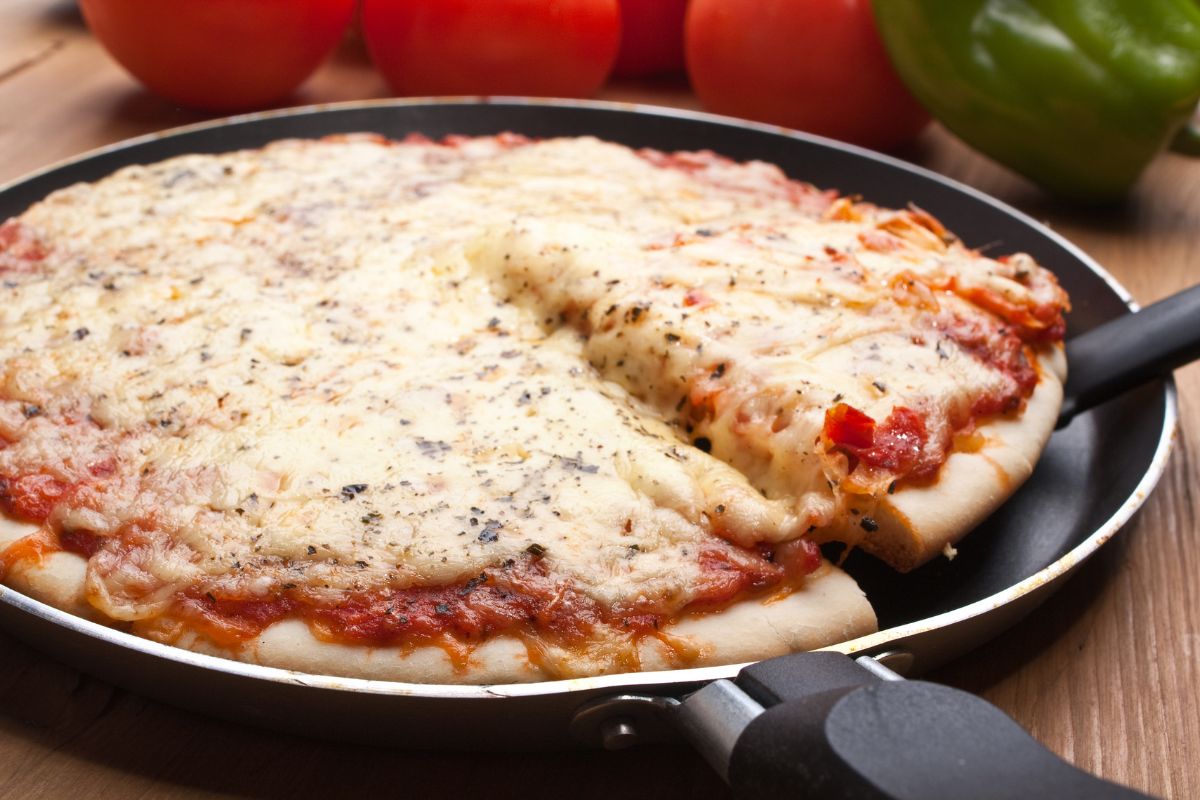 That's right, you read that correctly. A frying pan works well for reheating pizza. It's easy to reheat a couple of slices of Pizza Hut pizza while preserving the crunch of the crust.
This technique enhances the flavors of your pizza's various components. It also improves the crispiness of the crust. If you're going to reheat pizza in a frying pan, start by heating a nonstick pan over medium heat.
Cut your pizza into smaller slices if needed and lay them in the pan. Next, make sure your pizza is warming evenly by leaving space between the pieces.
If needed, you can do this in multiple batches. Adding a few drops of water to the pan can also help prevent it from burning. The only exception is that you must avoid getting water on top of the pizza.
After a couple of minutes, reduce the heat to a low setting and cover the pan for 6 to 8 minutes, or until all the water has evaporated.
You're all set to eat your Pizza Hut pizza now!
2. Reheat Pizza Hut Pizza Using an Oven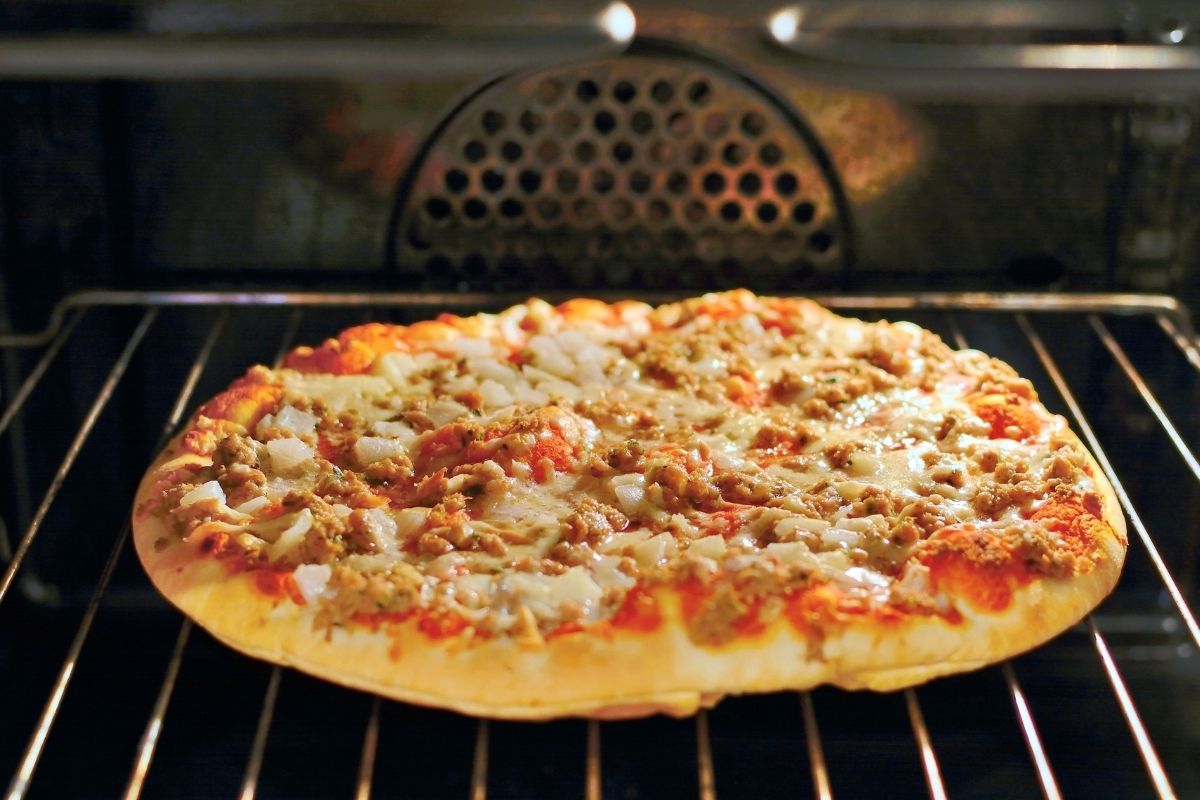 Would you rather reheat your Pizza Hut pizza in an oven? Here are the simple steps you can use.
First, use a sheet pan on the center rack of the oven to reheat your Pizza Hut. Preheat the oven to 350°F.
Then, transfer your pizza to a sheet pan and place it in the oven for 5 to 7 minutes, or until it's toasty and crispy.
Use a chilled sheet pan or cover the pizza with foil for a softer crust.
In order to revive stale pizza, drizzle 1-2 teaspoons of water on your baking sheet and gently wrap the pizza in aluminum foil.
To prevent sogginess, uncover the pizza for the final 2 minutes of cooking. This technique works in both a conventional and a convection oven.
That said, pizza thickness and/or specialized pizzas with several toppings will influence how long it takes to heat up.
3. Reheat Pizza Hut Pizza Using an Air Fryer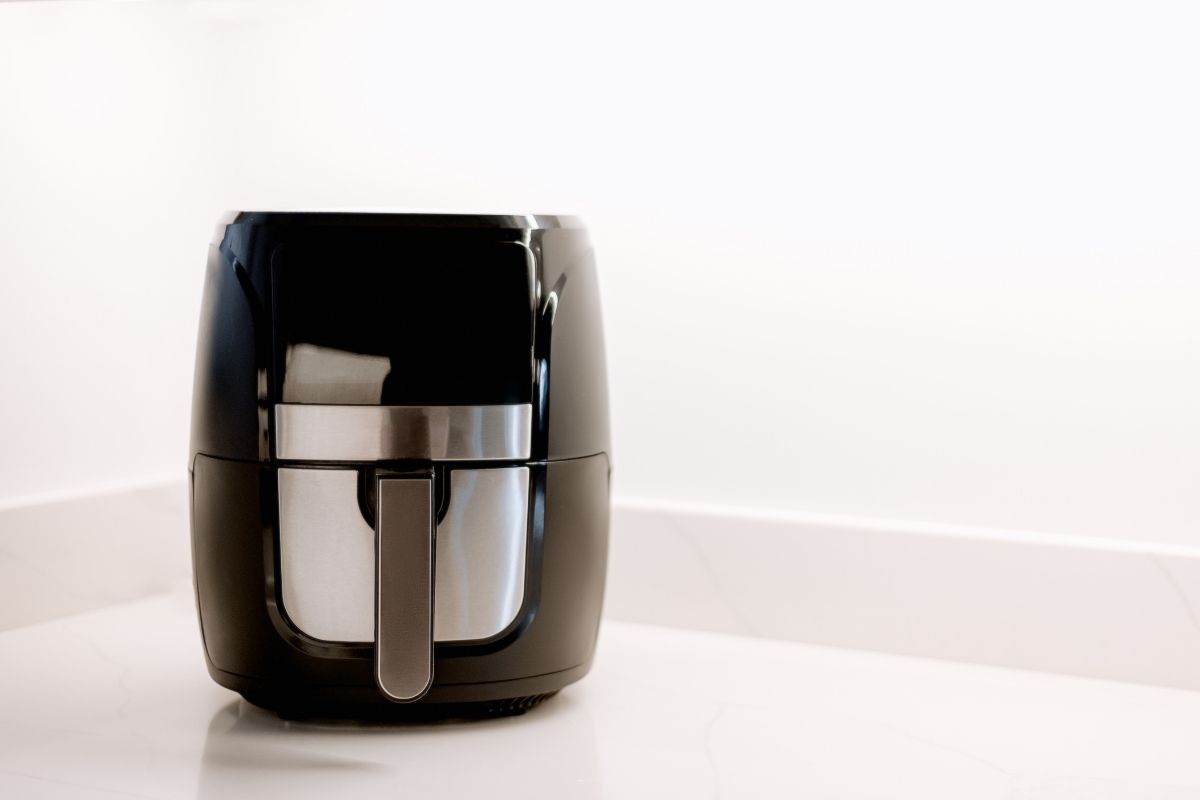 You can use an air fryer to reheat leftover Pizza Hut pizza by setting the temperature to 350°F or by pressing a pre-programmed pizza button.
Cook a pizza slice for three to four minutes in the air fryer basket. Reduce the temperature to 325°F to slowly heat thicker crust pizza without burning the cheese.
Ensure each slice of pizza has space around it for airflow. Overcrowding the air fryer will result in a less crispy pizza. The best option is to limit the number of layers to one.
4. Reheat Pizza Hut Pizza Using a Microwave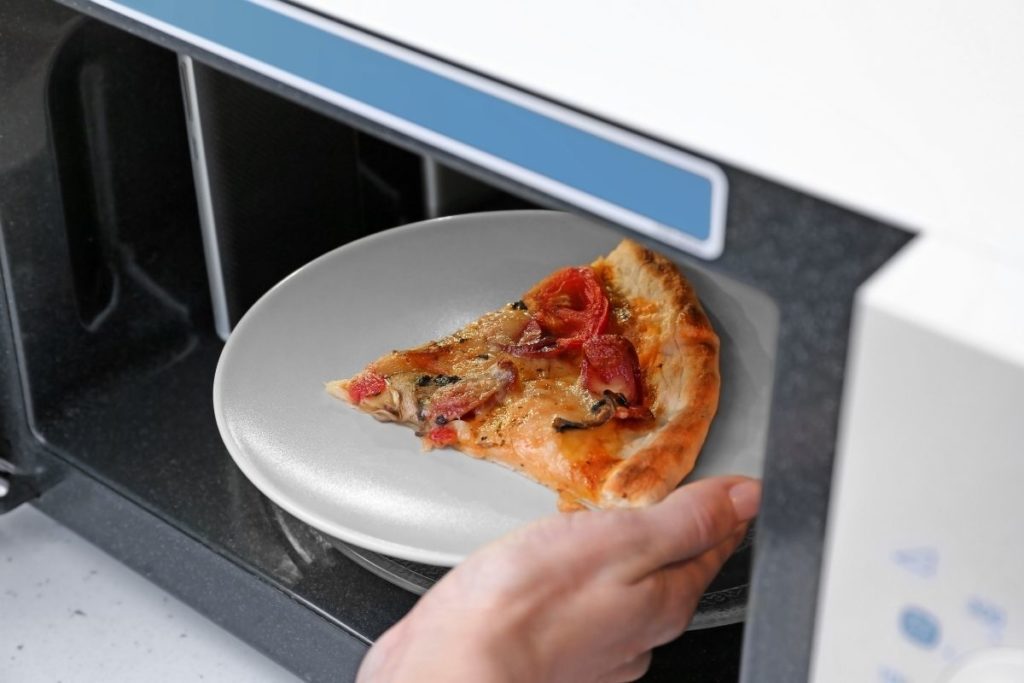 Placing the pizza on a microwave-safe dish and adding a cup of water next to the dish will allow you to warm up leftover Pizza Hut.
By adding water, you're ensuring the pizza dough doesn't get overly dry. For 1-2 minutes, heat the pizza slice in 30-second intervals. After that, use a broiler to crisp up the pizza, if desired.
You can also try the pizza setting in your microwave oven. Simply follow the same procedure above for the time allotted by your microwave.
Check the pizza every thirty seconds to make sure it doesn't overcook.
Takeaway
Reheating Pizza Hut pizza can be done in a few ways. Listed above are the four best ways to do it anytime. Let us know what reheating method works well for you!
Print
How to Reheat Pizza Hut Pizza in Toaster Oven
The toaster oven is a simple, quick, and mess-free way to reheat pizza. Its direct high heat and warm air keep the texture and flavor of the Pizza Hut pizza intact.
Check out how to reheat Pizza Hut pizza in the toaster oven! The result is a mouth-wateringly warmed pizza with a crispy crust, tender toppings, and melted cheese. 
Author:
Prep Time:

5 minutes

Cook Time:

5 minutes

Total Time:

10 minutes

Yield:

2 slices

Category:

Reheat

Method:

Toaster Oven

Cuisine:

Meal
Pizza Hut pizza
Baking sheet pan
Toaster oven
Oil or cooking spray
Spatula
Instructions
Preheat your toaster oven for 5 minutes at 425° F.
Coat the sheet pan with some oil or cooking spray.
Place the pizza slices side by side on the sheet pan. Avoid overlapping.

 

Bake for 5 mins or till the cheese melts. Remove from the oven.
Finally, use a spatula to serve the pizza slices.
Let it cool down for a few minutes before taking a bite!
Notes
If you want, you may spritz water on the pizza slices to lock in the moisture.
Keywords: How to Reheat Pizza Hut Pizza in Toaster Oven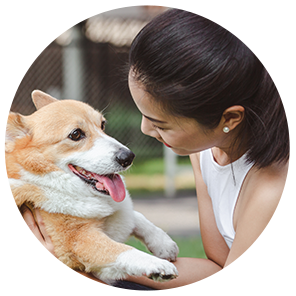 Hi, I'm Linda thanks for stopping by! We're so happy you're here. If you're a foodie and love to cook from home - you're in the right place..
LEARN MORE
Join the mailing list and receive our free newsletter!
Recipe Marker provides you with the best information about home cooking tips, recipes, ingredient substitutes and more. Check out our blog to see the latest articles.