5 Best White Cheddar Substitutes (Updated 2023)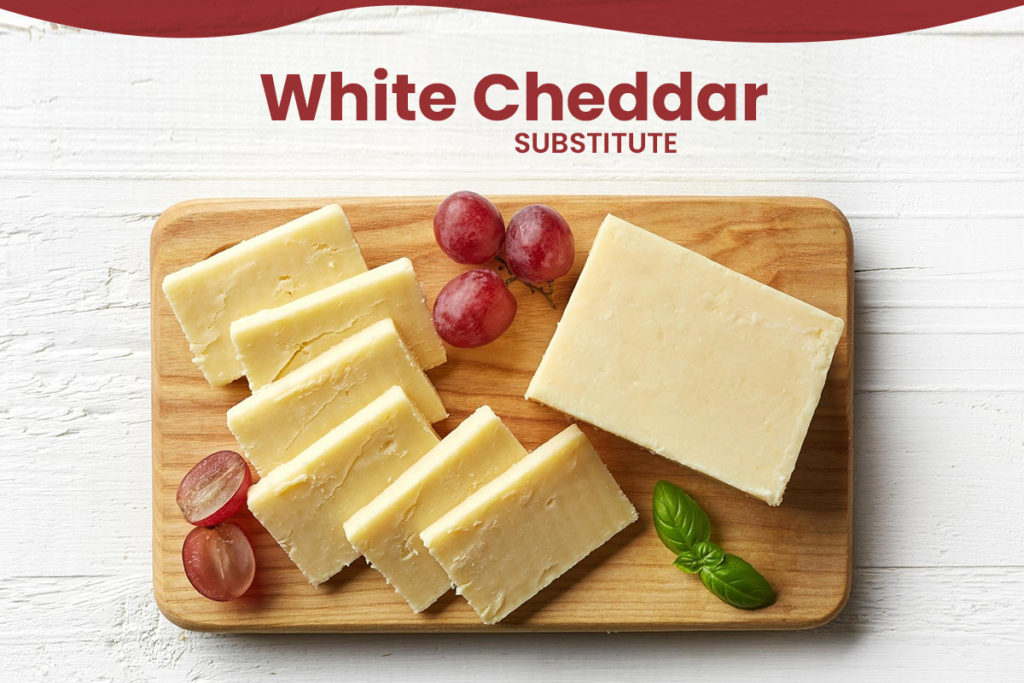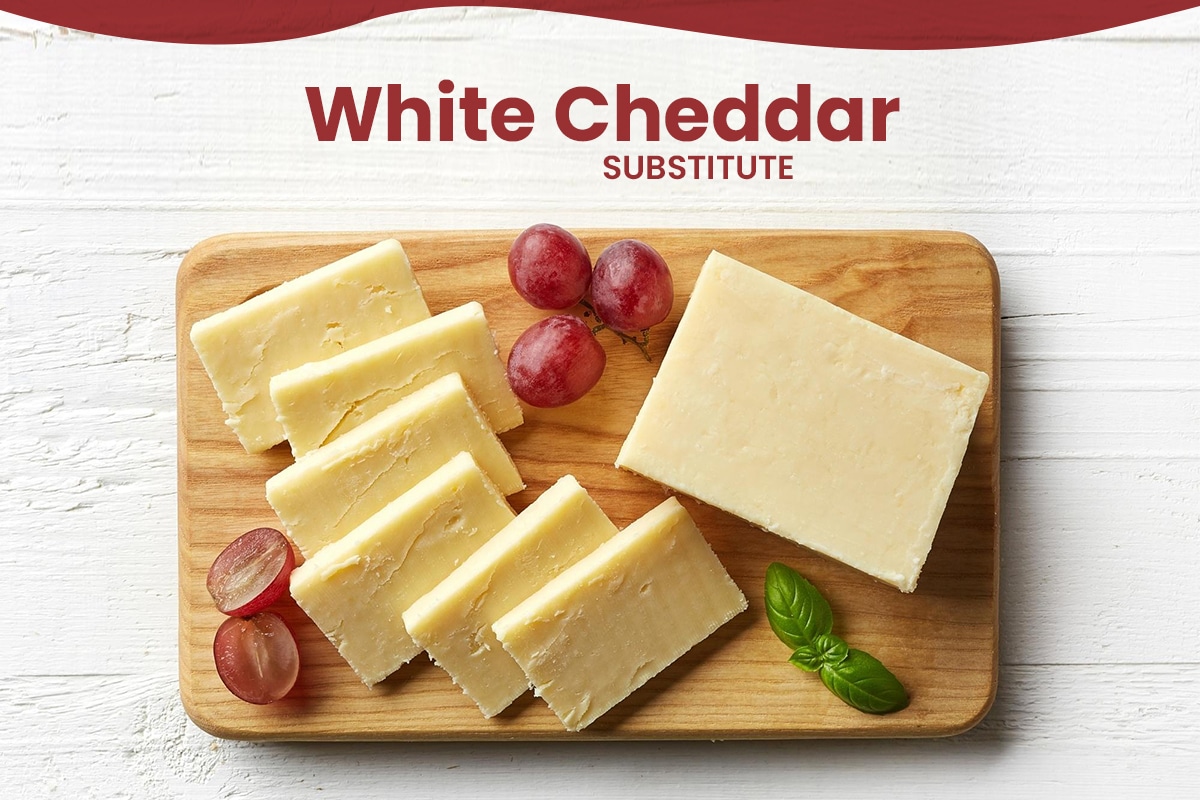 Are you looking for a good alternative to white cheddar? Stick around as we share a list of the best white cheddar substitutes.
Making a cheese platter or a charcuterie board to entertain friends and family, or perhaps even for a luxurious night at home, is a dream many of us have, especially after a long week.
Pair this with an excellent glass of wine (or two) and you are good to go.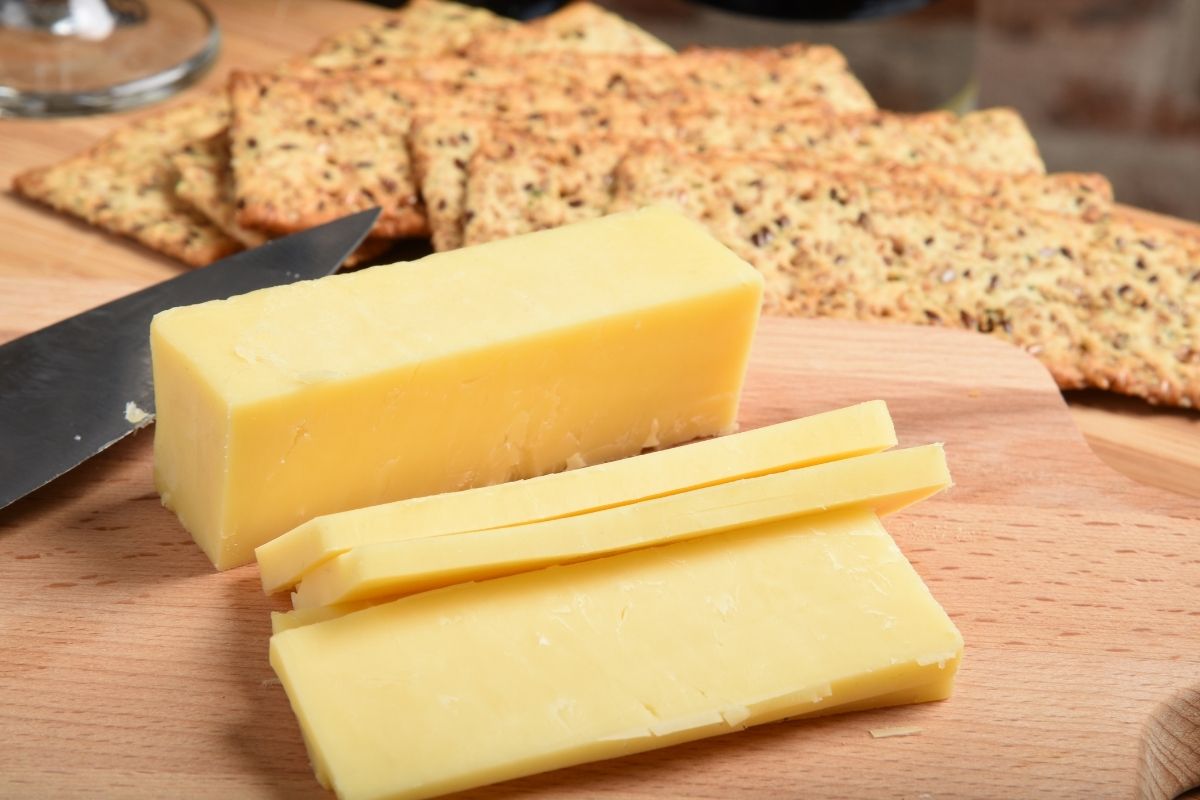 A great choice for the cheese to have at home is white cheddar. Apart from your cheese plates, you can also use them when cooking a variety of dishes—from mac and cheese to grilled cheese and even lasagna and other similar comfort dishes.
While this is a staple cheese for many, sometimes you inevitably run out of white cheddar.
Instead of panicking, get to know some substitutes so you can easily replace them in times of need.
Best White Cheddar Substitutes
1. Yellow Cheddar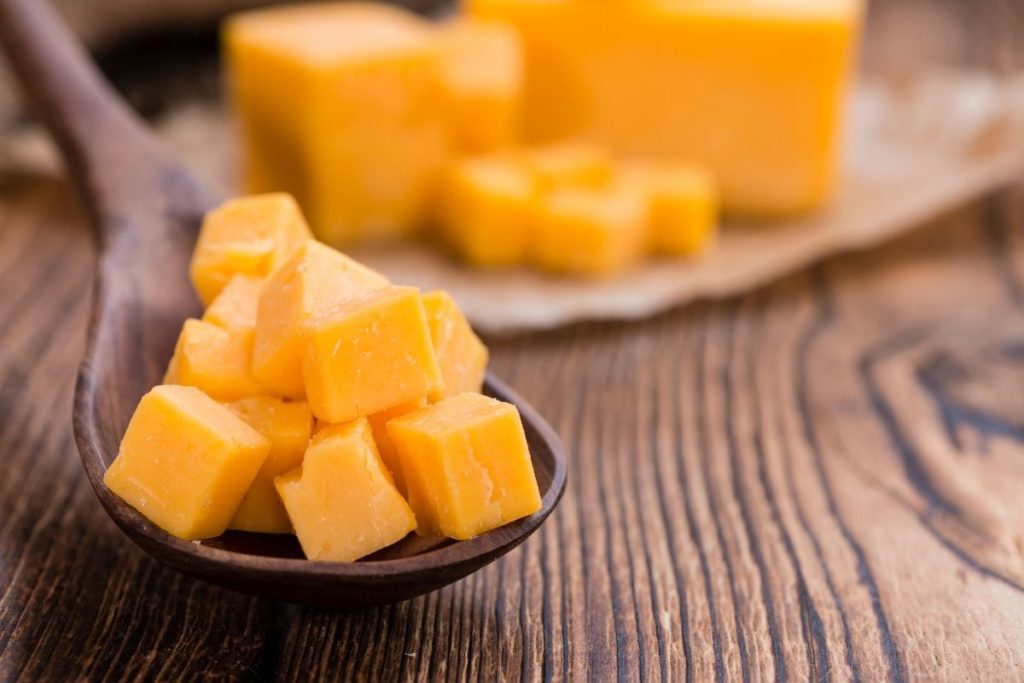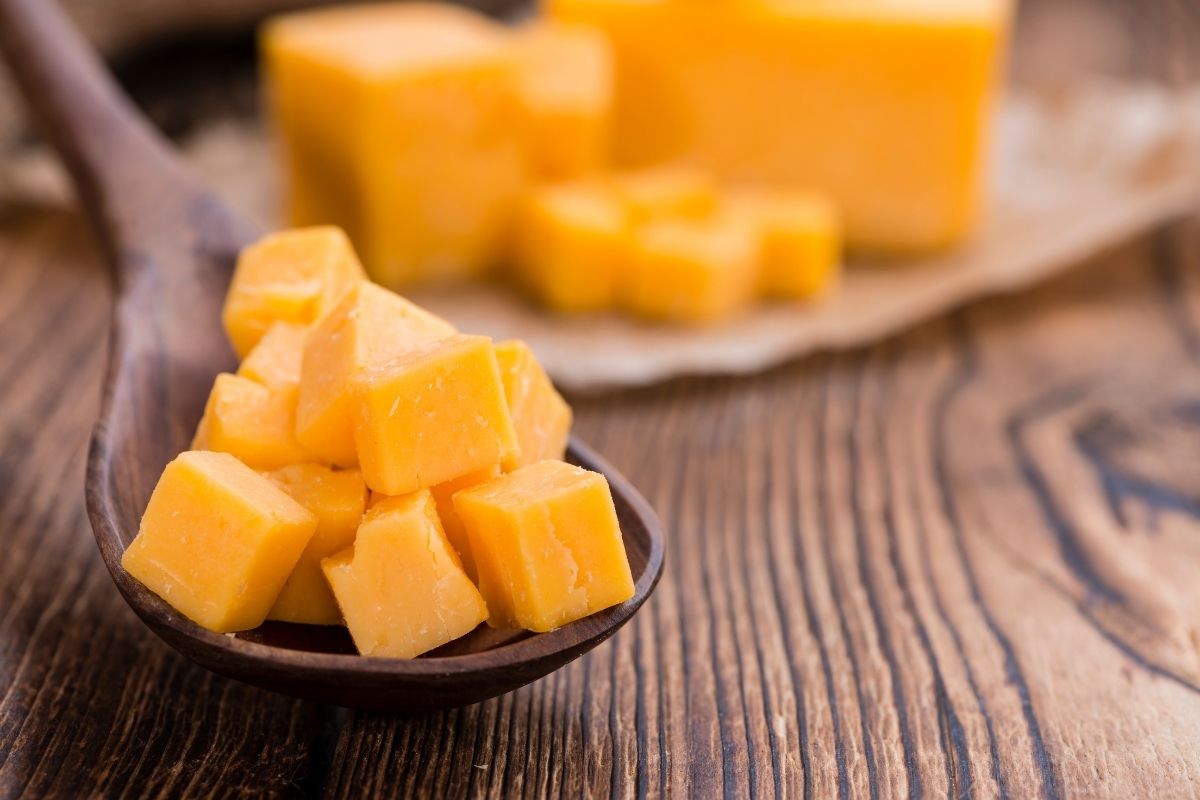 By now, you may know that you can readily substitute yellow cheddar for white cheddar. After all, the only difference is their color; their taste basically remains the same.
The cheese's age is a factor you may want to account for when using yellow cheddar. The longer the cheddar ages, the sharper the cheese tastes.
In order for the taste to truly remain the same, be sure to pick a yellow cheddar whose age is the same as the white cheddar you are replacing.
2. Cantal Cheese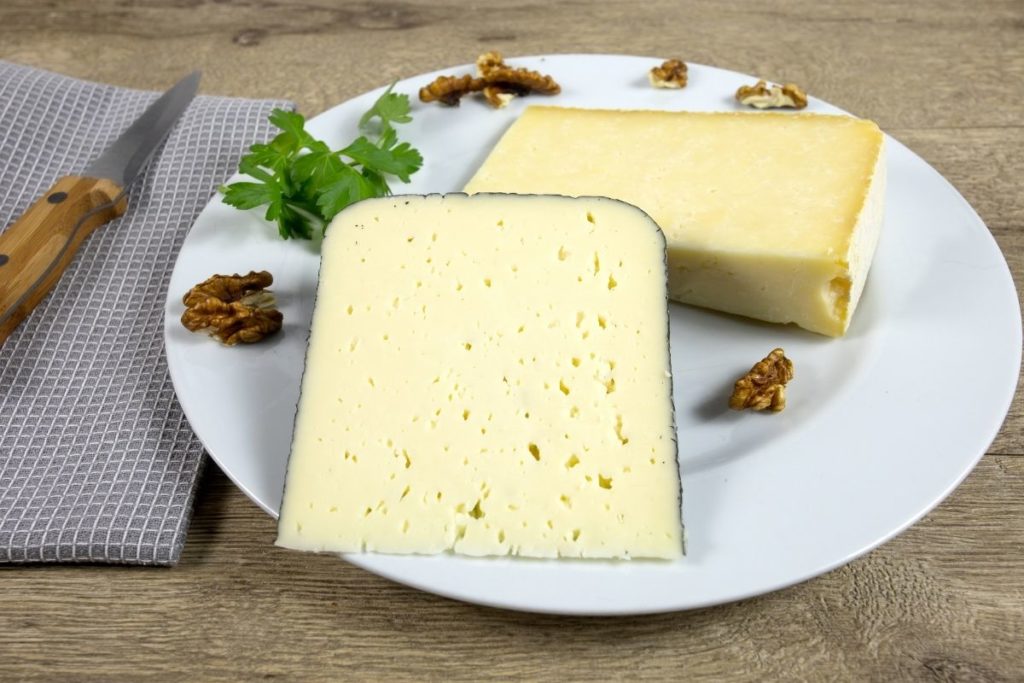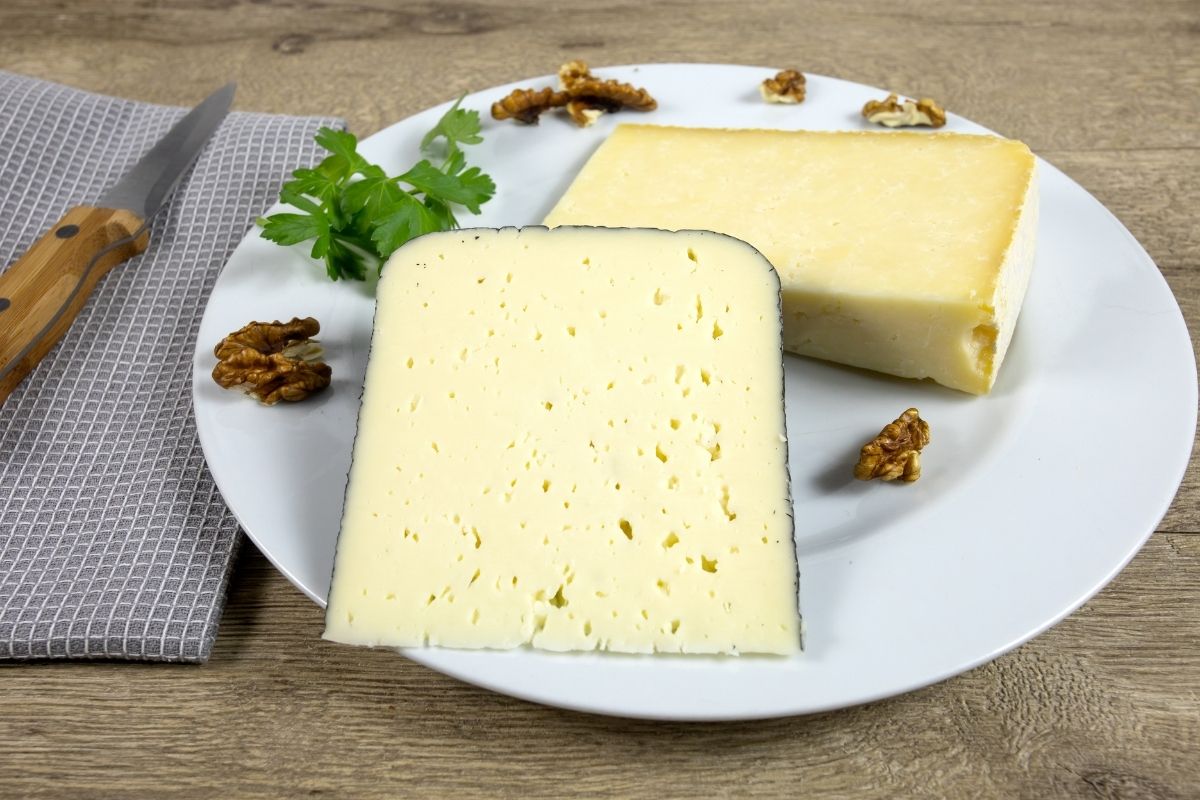 Cantal is like the cousin of cheddar, with some even dubbing it "French cheddar." There is an existing belief that Romans initially brought and introduced Cantal cheese to England, where it was later made into the cheddar cheese we are familiar with.
A classic and popular type of French cheese, there are two main variants of Cantal, one of which is made from raw milk and considered farmhouse cheese, while the other is made from pasteurized cheese.
These are further classified into three categories, jeune (young), entre deux (in between), and vieux (old).
Depending on its age, Cantal's similarities with white cheddar are striking. From its tanginess to its sharp taste, as well as hints of buttery goodness, Cantal is truly a worthy choice.
Bear in mind that as Cantal ages, it develops nuttiness and tanginess. As such, a younger-aged Cantal cheese errs on the sweeter side and has a more prominent buttery flavor.
3. Colby Cheese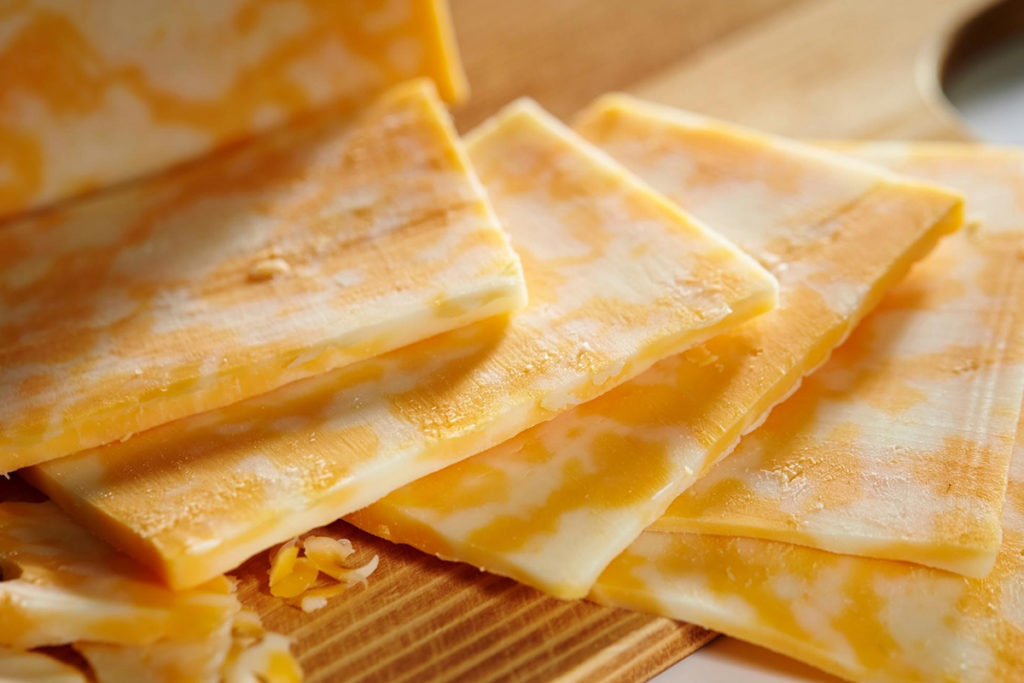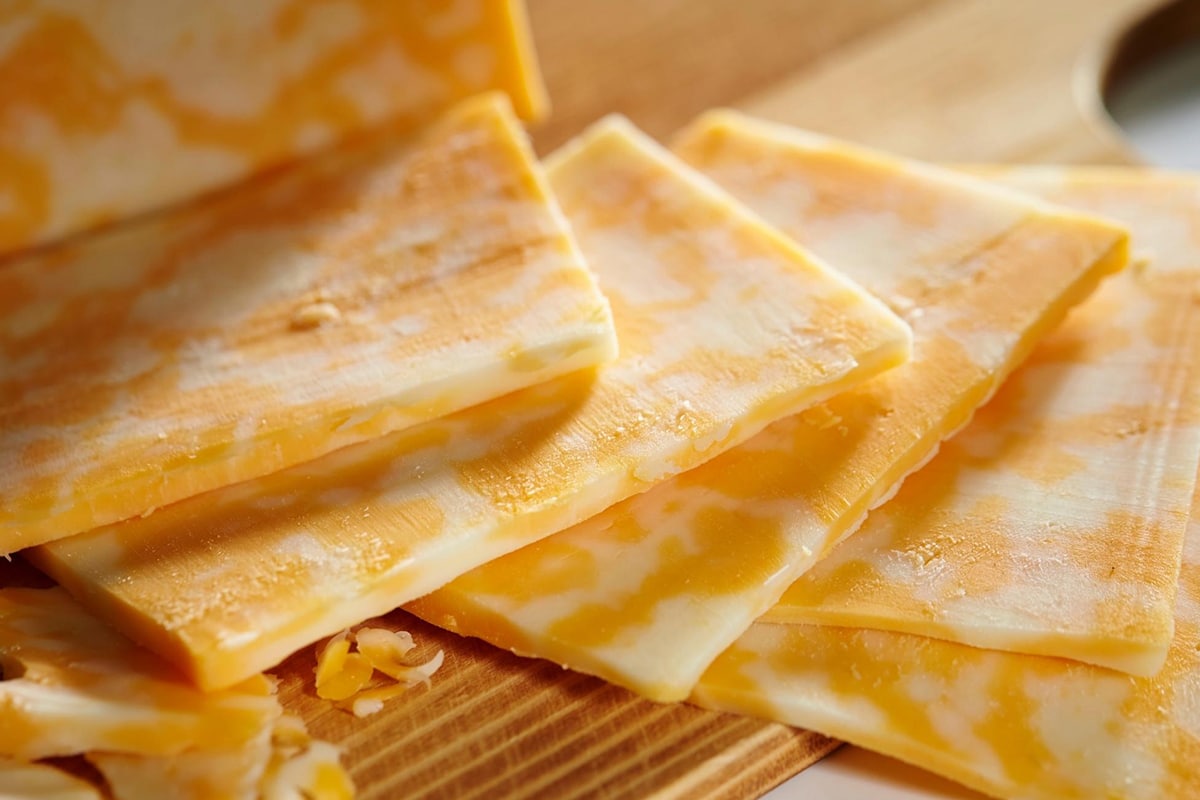 Colby cheese is yet another substitute people like, especially as this native United States option seems to marry the orange and white color of the two cheddars.
What's more, it has a creamier and extra moist texture, making it ideal not only as a melting cheese but also for other needs because of its versatility.
This option is milder compared to white cheddar, mainly due to the different processes undertaken, with Colby cheese washed with water. This makes it less tangy and sweeter.
4. Edam Cheese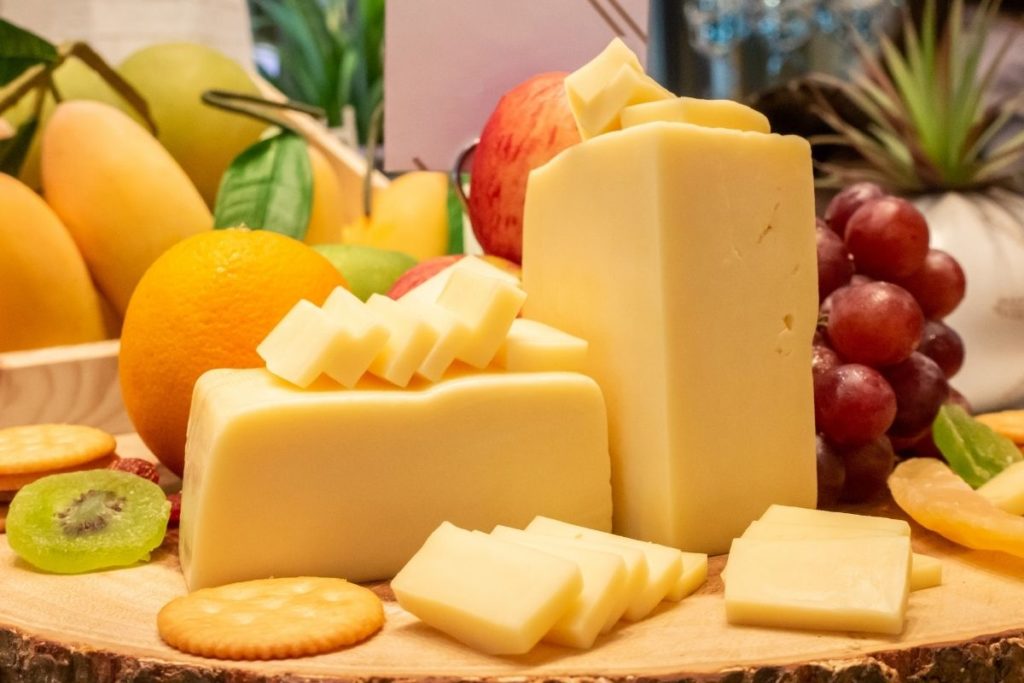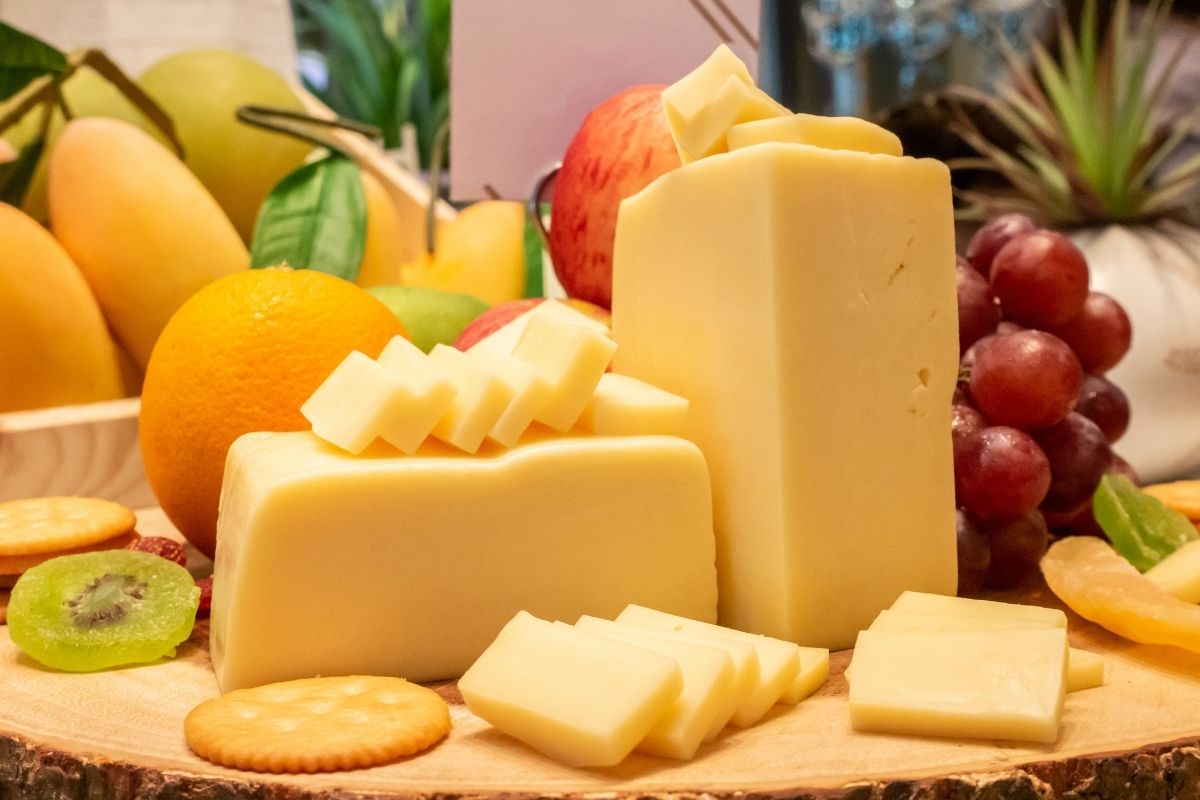 Edam cheese hails from the Netherlands. While the texture of this cheese is much harder compared to white cheddar, it has the unique sharpness and nuttiness you look for in white cheddar. Plus, it also has a balance of saltiness to add depth.
As edam ages, the sharpness becomes a prominent flavor profile. While in its earlier stages, it can take on a light and springy texture.
When it reaches maturity, it can have a drier and crumbly consistency.
5. Gouda Cheese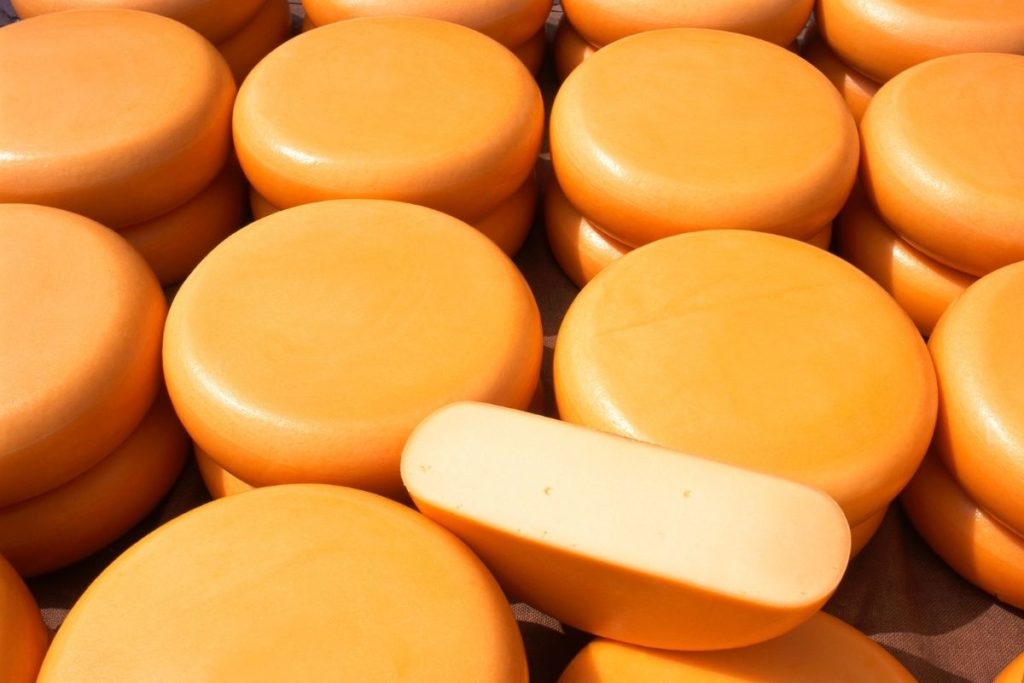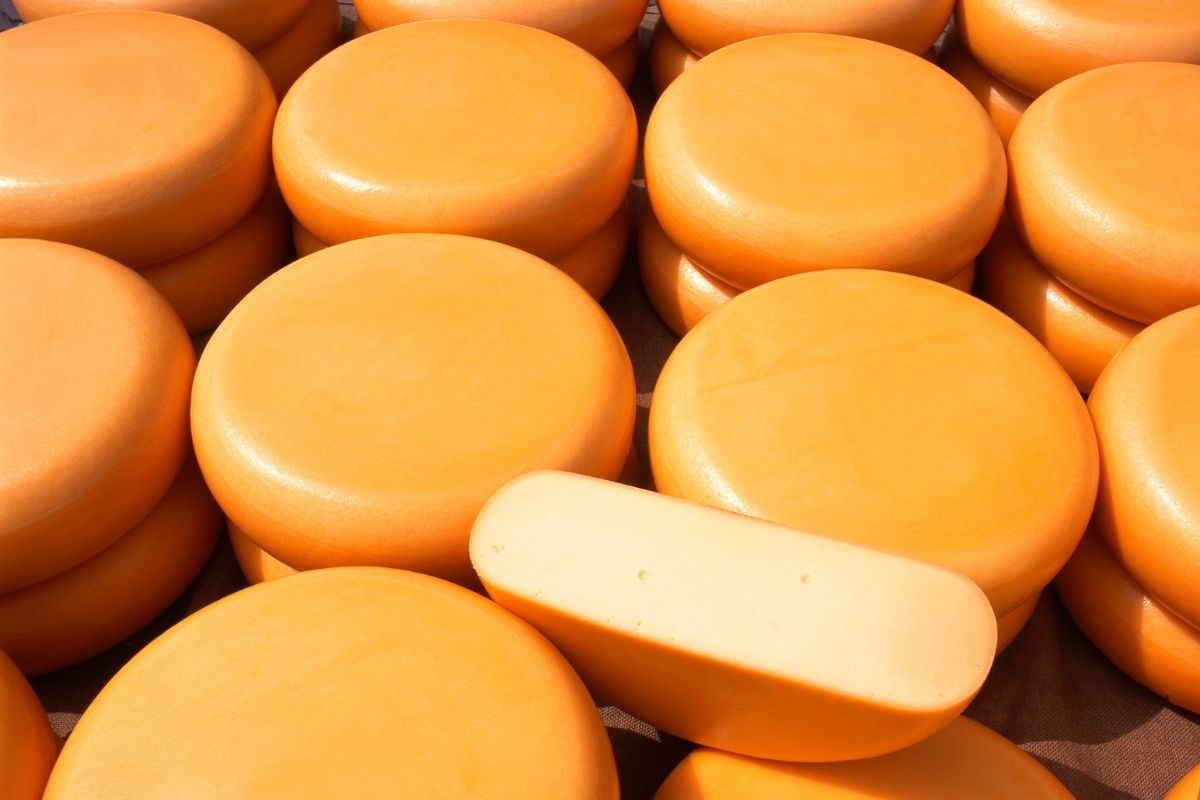 Another Dutch cheese on this list is none other than Gouda. This is a gouda substitute (pun intended) for white cheddar, as its texture remains firm and springy, promising an ideal melting cheese.
Gouda has different flavor profiles as it ages. Younger cheese develops milder flavors with a hint of sweetness, while older cheese develops sharpness, tanginess, and a deeply caramelized sweetness.
What is White Cheddar Cheese?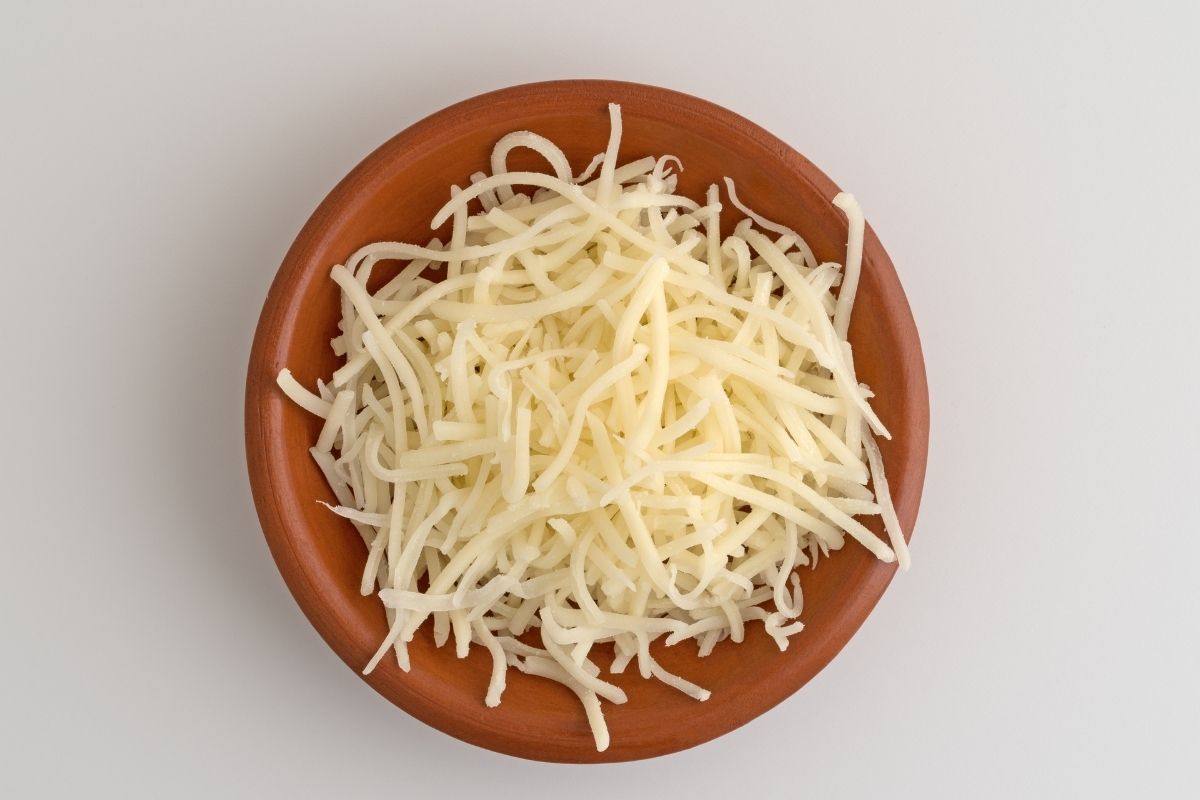 Cheddar is one of the most popular cheese types in the world. As a matter of fact, it is considered the most in-demand cheese in the whole of the United Kingdom.
This type of cheese is also the second-most popular cheese in the United States, just after mozzarella.
This white hard cheese has a sharp taste and usually comes from natural cow's milk from the Cheddar village in Somerset, England.
Its sharp taste develops as white cheddar ages. Today, however, you can find it made with different kinds of milk, such as goat's milk and sheep's milk.
Difference Between White and Yellow Cheddar
Cheddar comes in two forms, yellow and white. As previously mentioned, cheddar is usually white, hence the name white cheddar. However, this only means that it has not been colored.
Yellow cheddar has an orange color added to it, primarily because its warm tone is deemed more appetizing.
However, aside from appearance, they are essentially the same thing. The coloring does not alter the taste of the cheddar itself.
There are variations in cheddar color, however, depending on the food the cows are eating. For example, those eating fresh grass tend to produce cheese more reddish-orange color because of the beta carotene in the grass.
Other cheesemakers, on the other hand, use vegetable dyes while those in the Midwest often use annatto to create that distinct orange color.
The Bottom Line
Now that we have presented different white cheddar substitutes, you can go wild by finding the best cheese to use in your meals.
Feel free to play around with these options and you might just find the perfect choice when you don't have white cheddar on hand.
Print
5 Best White Cheddar Substitutes
Check out these great substitutes for White Cheddar that have been shared on Pinterest.
Instructions
Click on each link above to view the pin.
Learn more about the ingredient.
Purchase the ingredient.
Add a substitute to your recipe =)
Keywords: Best White Cheddar Substitutes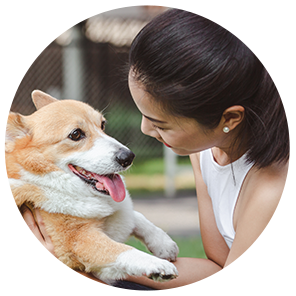 Hi, I'm Linda thanks for stopping by! We're so happy you're here. If you're a foodie and love to cook from home - you're in the right place..
LEARN MORE
Join the mailing list and receive our free newsletter!
Recipe Marker provides you with the best information about home cooking tips, recipes, ingredient substitutes and more. Check out our blog to see the latest articles.