13 Best Sides to Serve With Grilled Cheese (Updated 2023)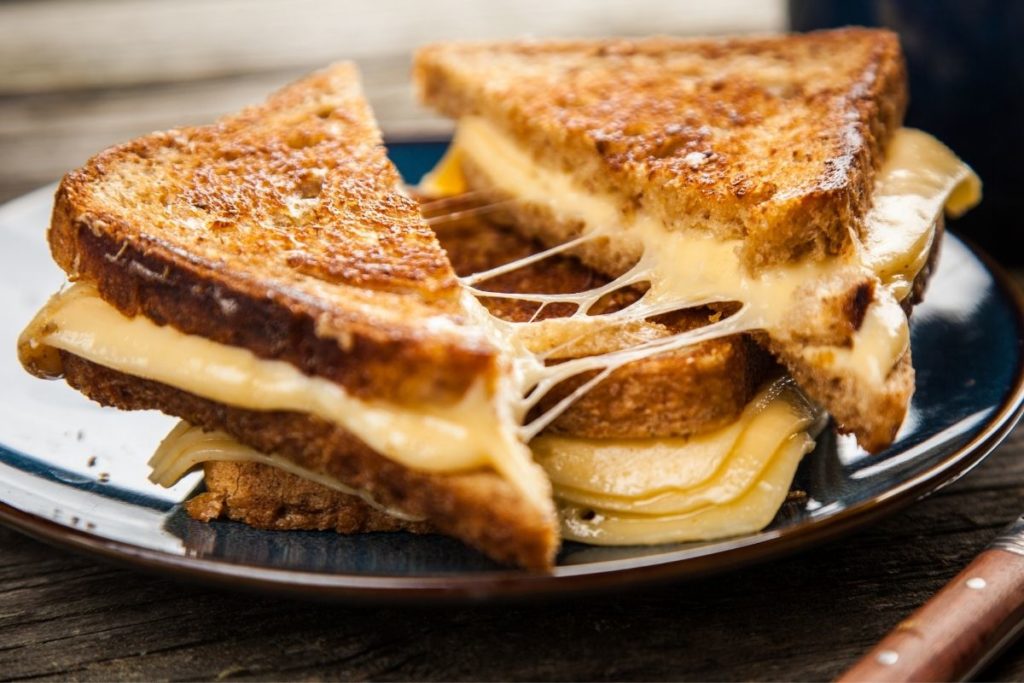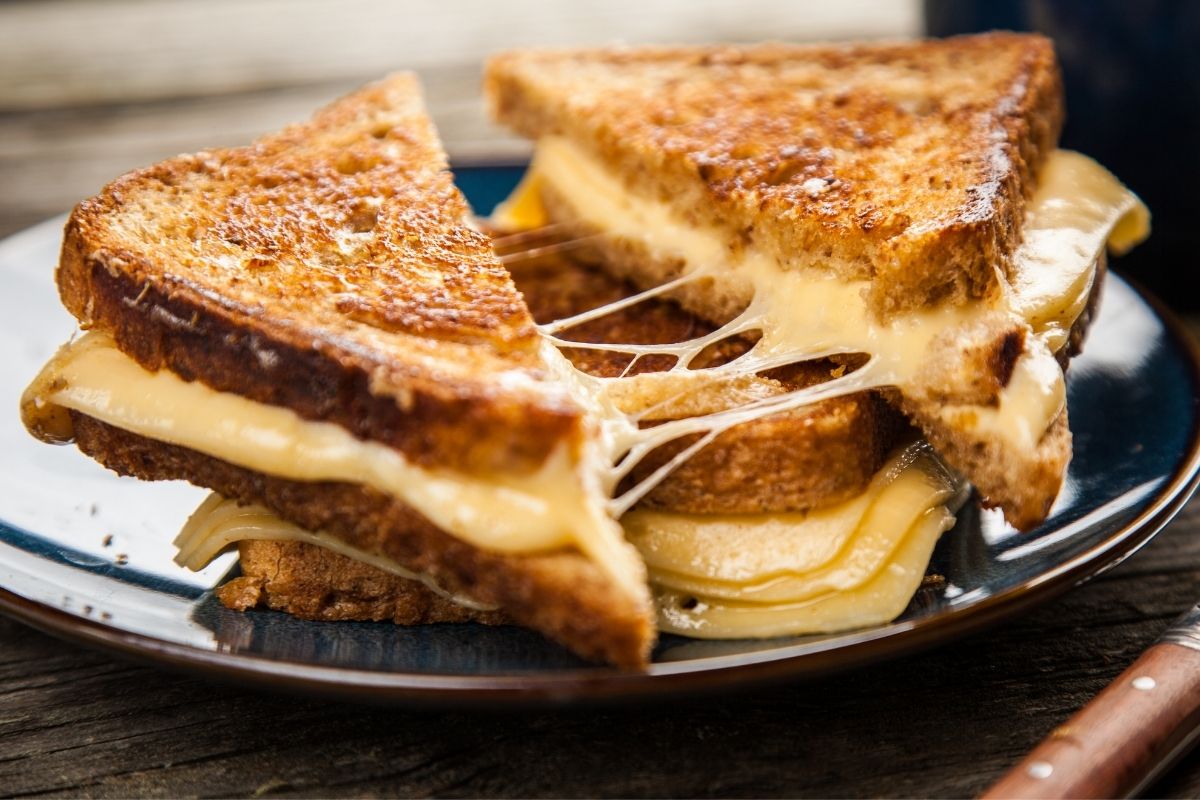 Do you want to know what goes with grilled cheese sandwiches? Keep reading to discover the best sides to serve with grilled cheese. We've prepared some healthy and delicious options for you. Delight in a more fulfilling meal by having a wonderful side dish.
There is a wide range of food pairings you can make with a grilled cheese sandwich. Make sure to consider the flavors and textures when selecting a side dish for your meal.
What to Serve with Grilled Cheese
1. Fresh Salad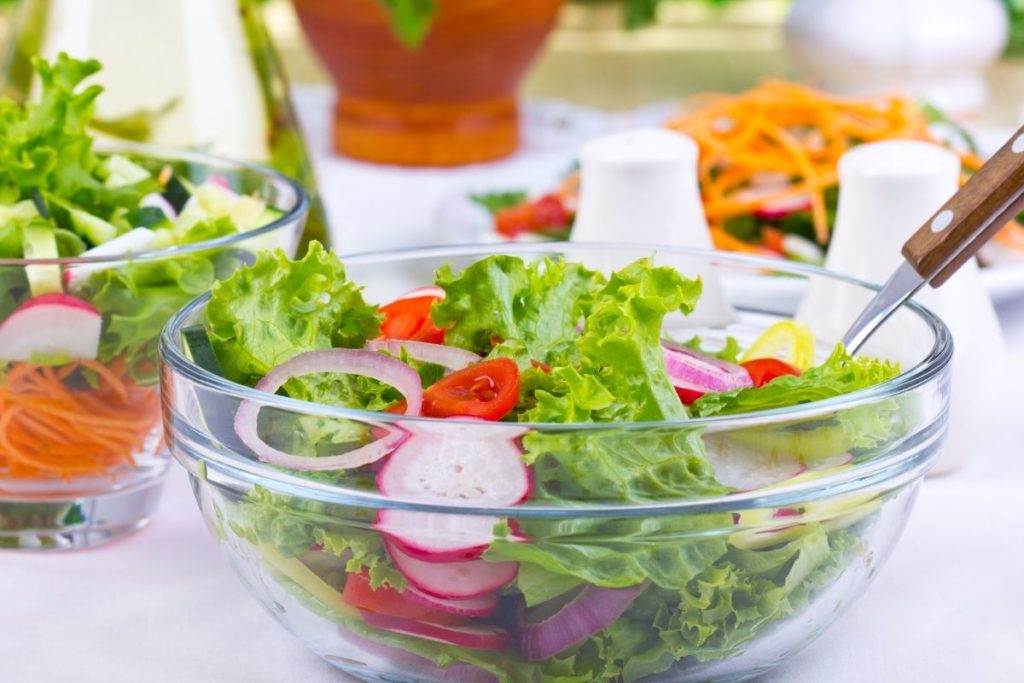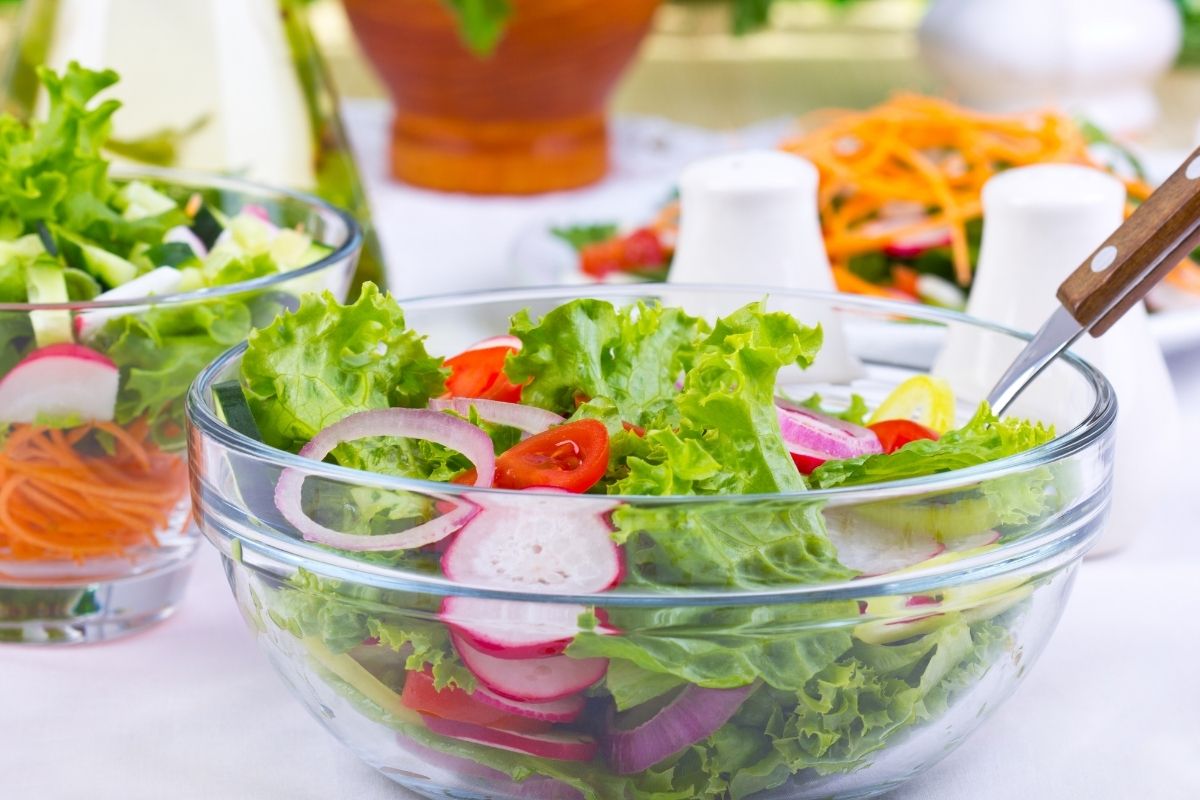 Salad is a go-to side dish for any meal. It is both healthy and delicious. You can choose whichever ingredients you like to combine.
A simple mix of vegetables and a salad dressing is enough, but you can be creative by adding eggs, croutons, and fruit slices.
2. Coleslaw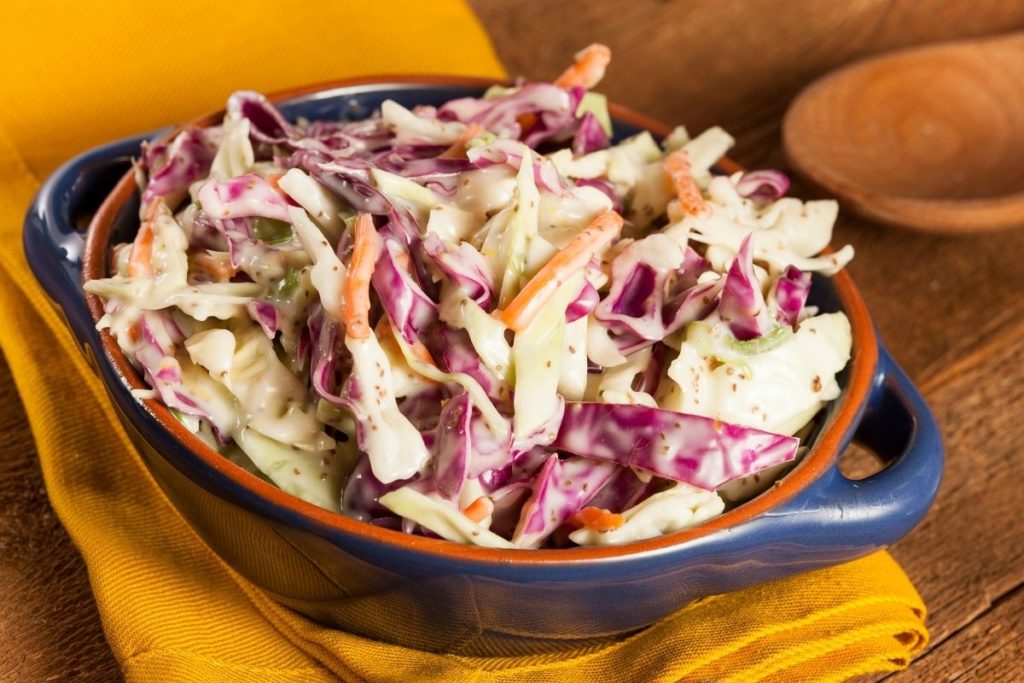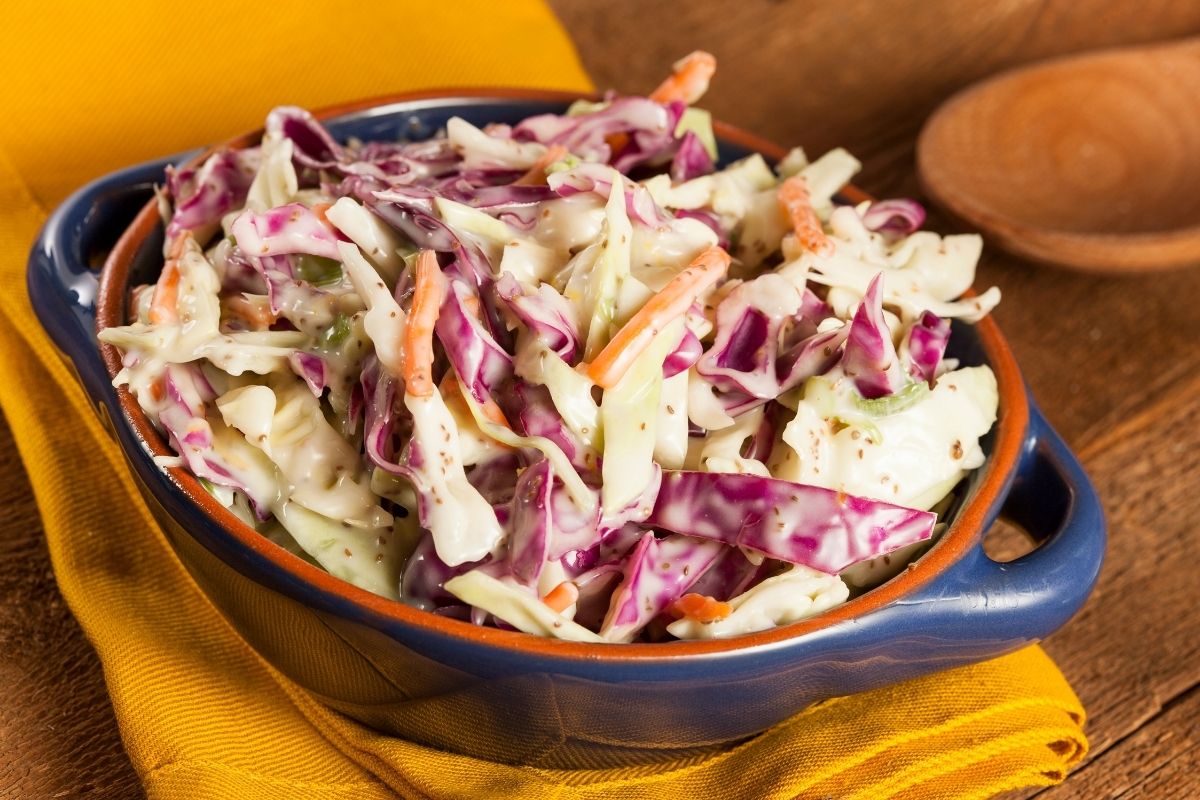 A delectable vegetarian side that never fails to impress is coleslaw. It is a common side dish and pairs well with grilled cheese.
Coleslaw offers a subtle sweetness that balances out the cheese's fattiness.
3. Bean and Corn Salad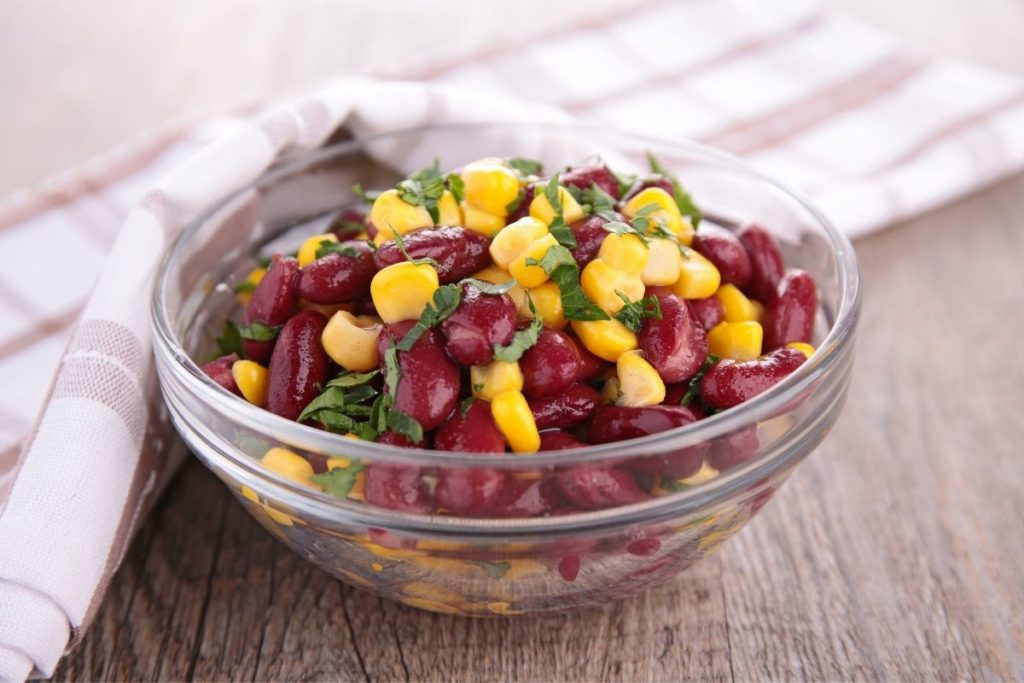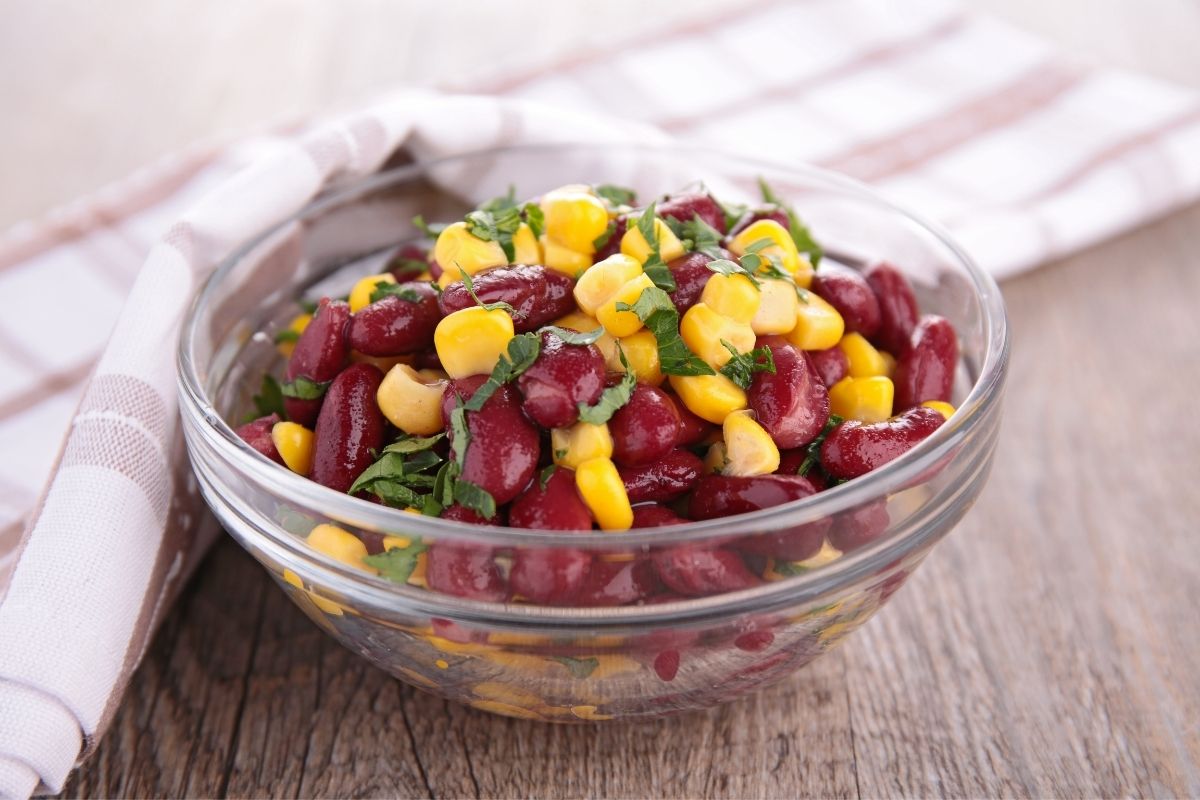 Another healthy salad as a side for your grilled cheese is a bean and corn salad. The black bean's spiciness and the corn's sweetness make a delicious combination.
Adding chopped greens, avocado, onion, and bell pepper give extra flavor and color.
4. Fruit Salad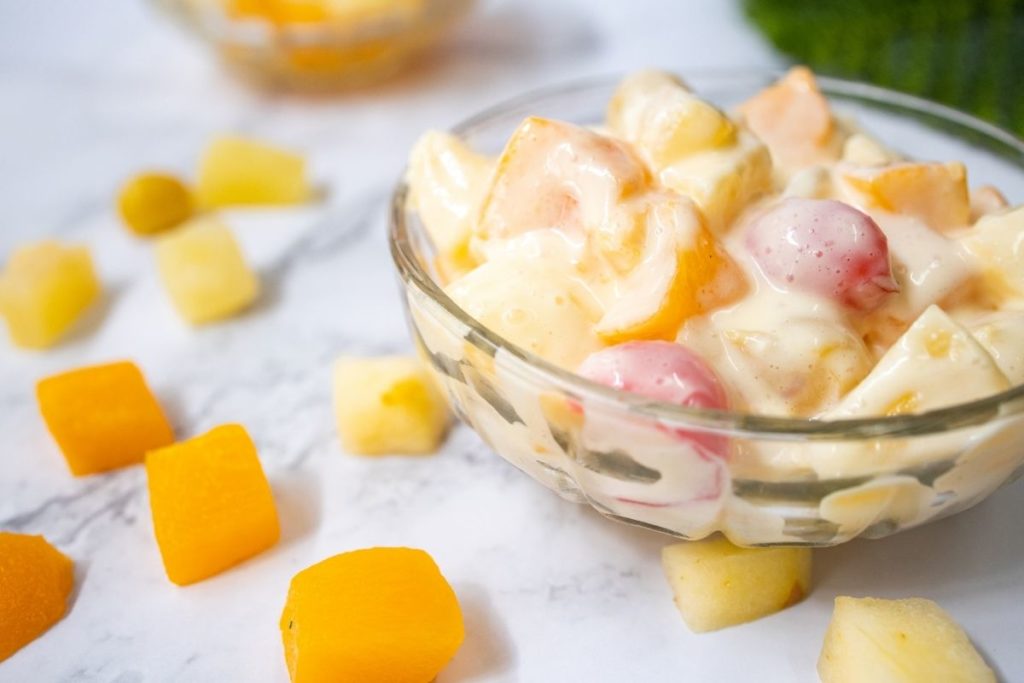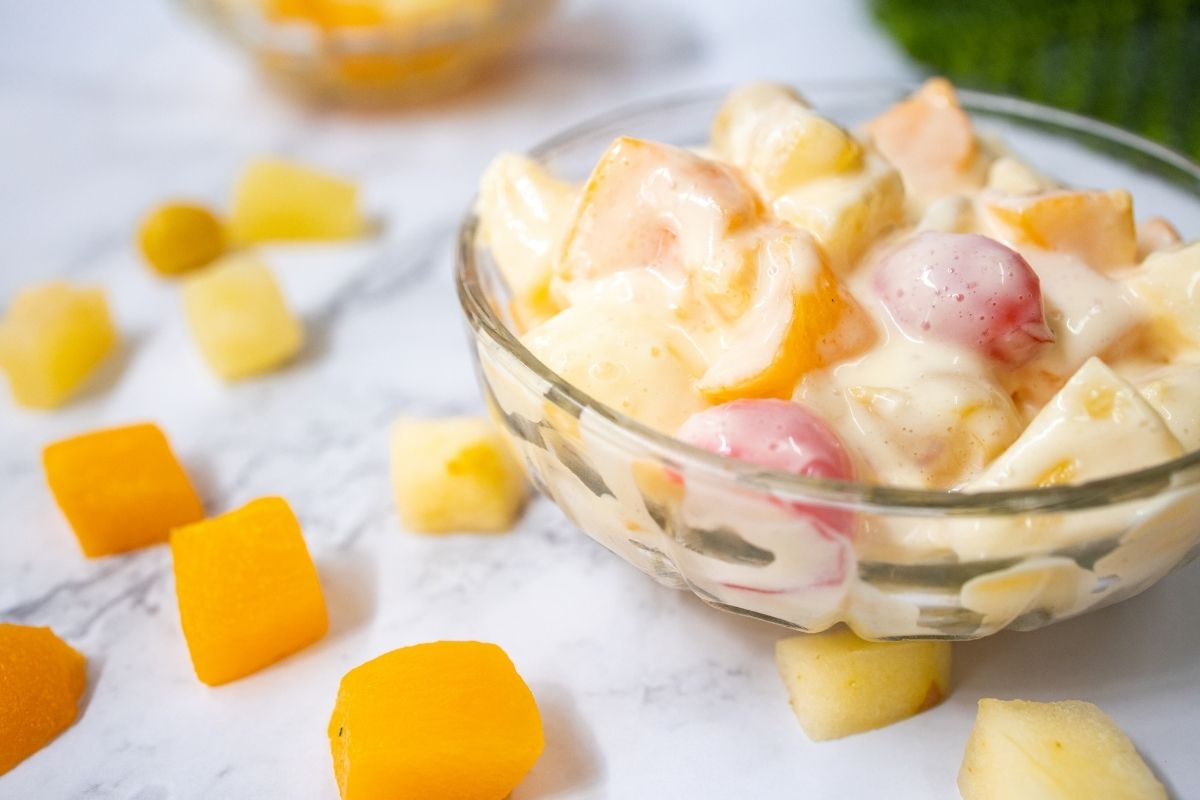 Fruits are a must-have with every meal. A fruit salad makes a nutritious and light side dish for grilled cheese sandwiches. The fruits' sweetness will balance out the saltiness of the grilled cheese sandwich.
You may use any fruit you have available, such as apples, mangoes, peaches, grapes, or pineapples. Slice up your favorite fruits and serve them with a scoop of Greek yogurt on top.
5. Fries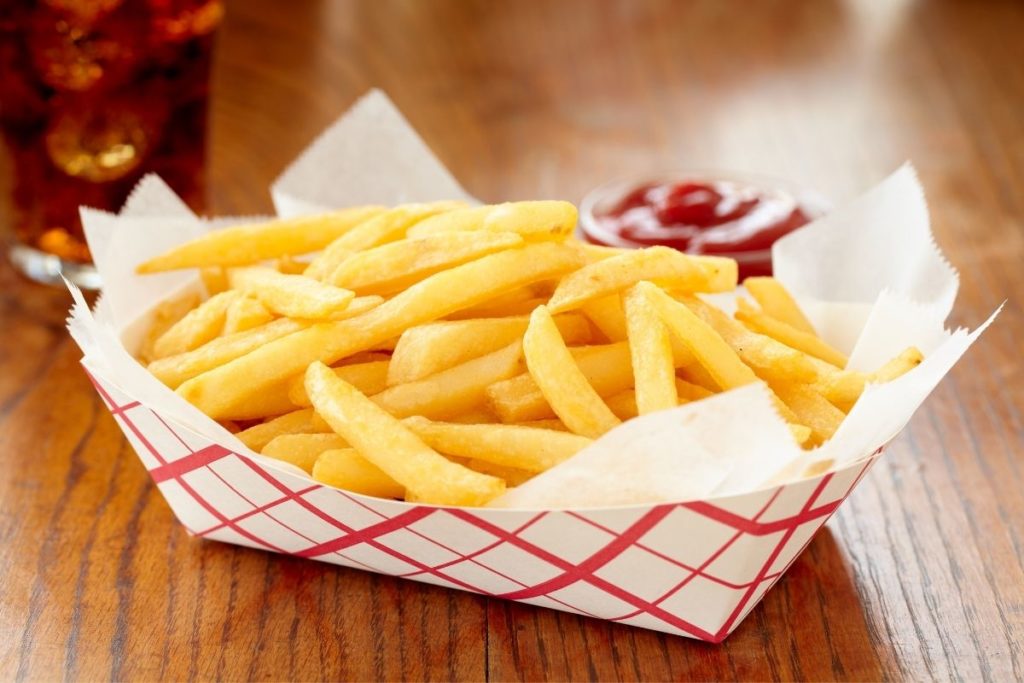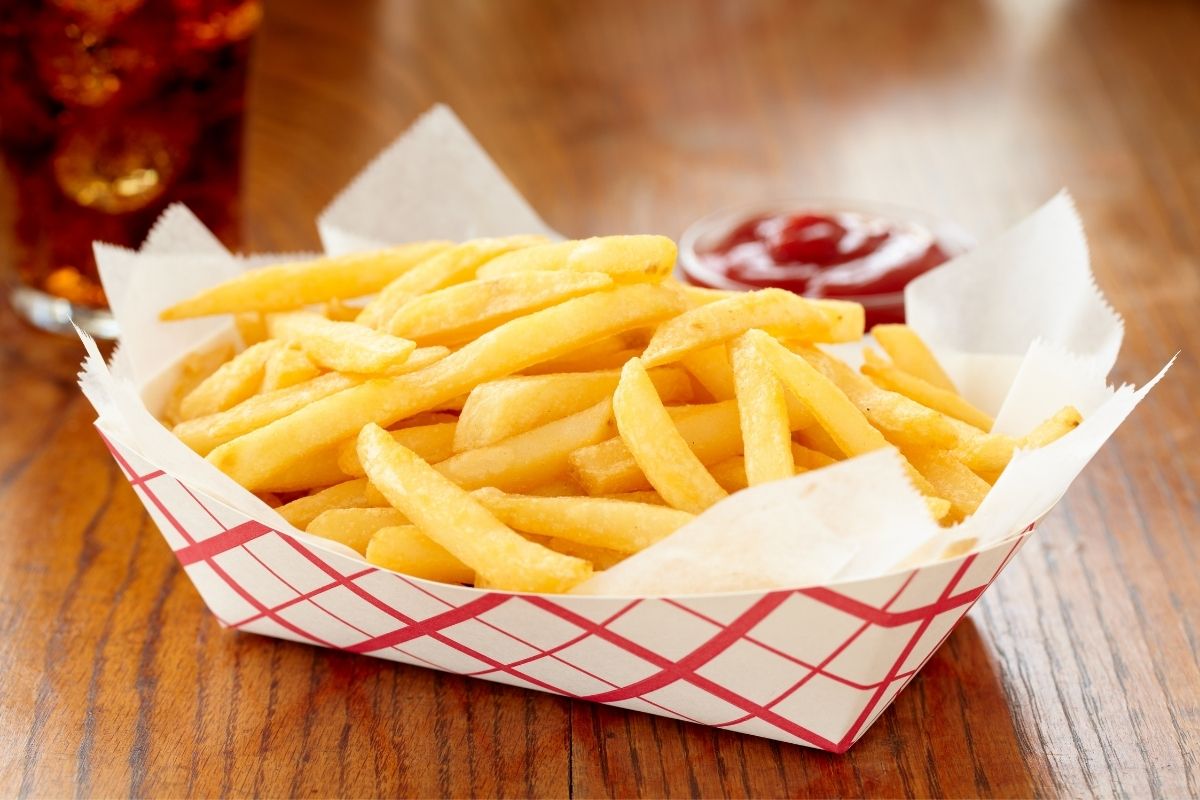 Fries are one of the best accompaniments to grilled cheese. Deep-frying potatoes is one option, but baking potatoes are a healthier option.
Prepare sweet potato fries with garlic and parmesan cheese to boost the flavor. You will surely enjoy a satisfying and hearty meal. For additional flavor, serve them with a dip or sauce on the side.
6. Butternut Squash Soup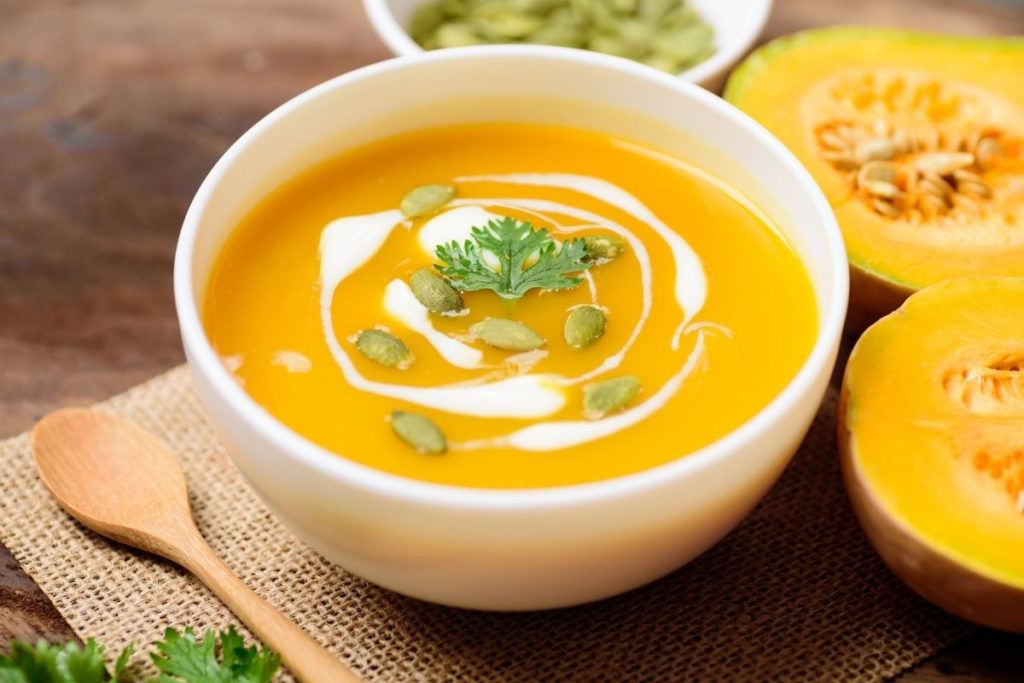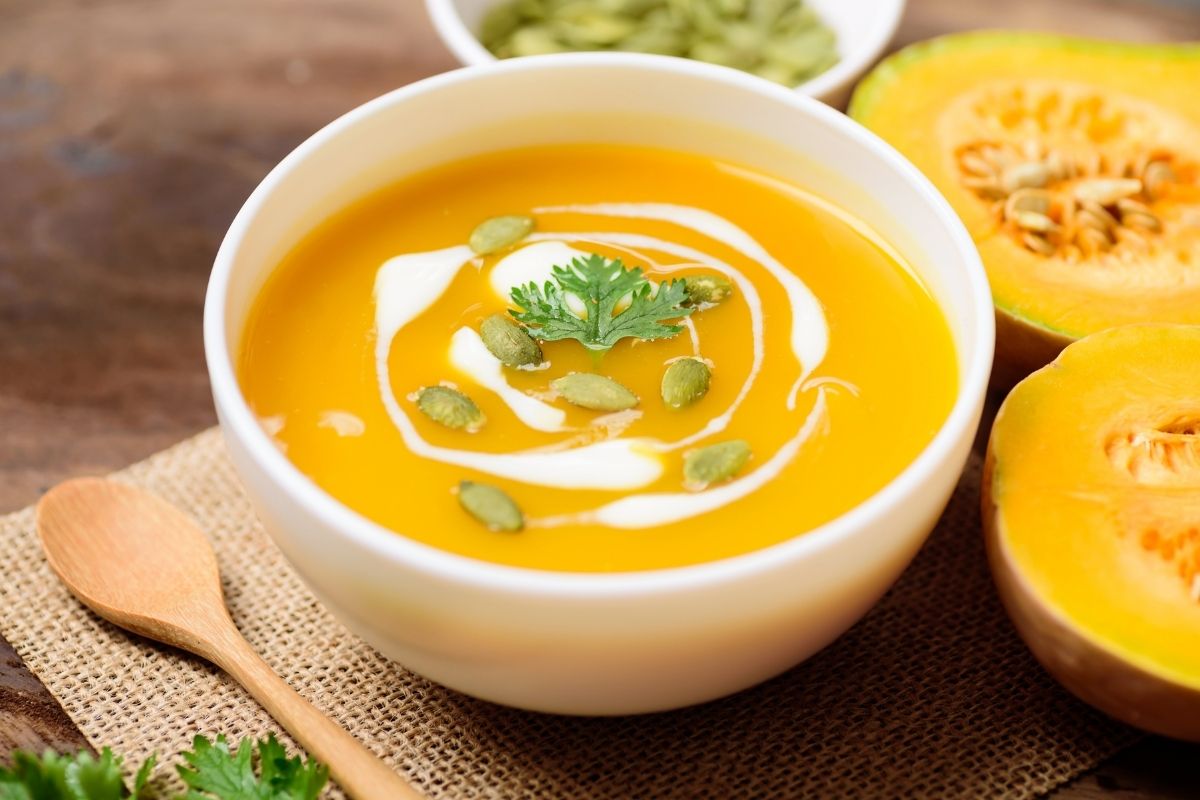 Pair your sandwich with a bowl of butternut squash soup. A simple butternut squash soup recipe is a terrific choice.
Aside from its delicious taste, you can also get a pack of health benefits because it is rich in vitamins, minerals, and antioxidants.
7. Tomato Soup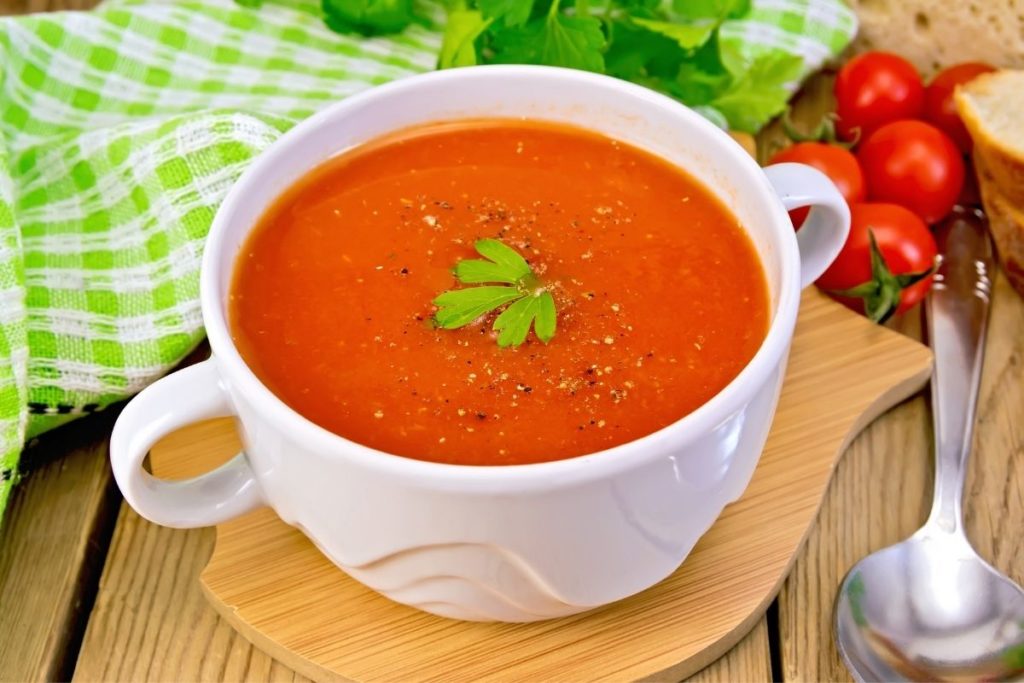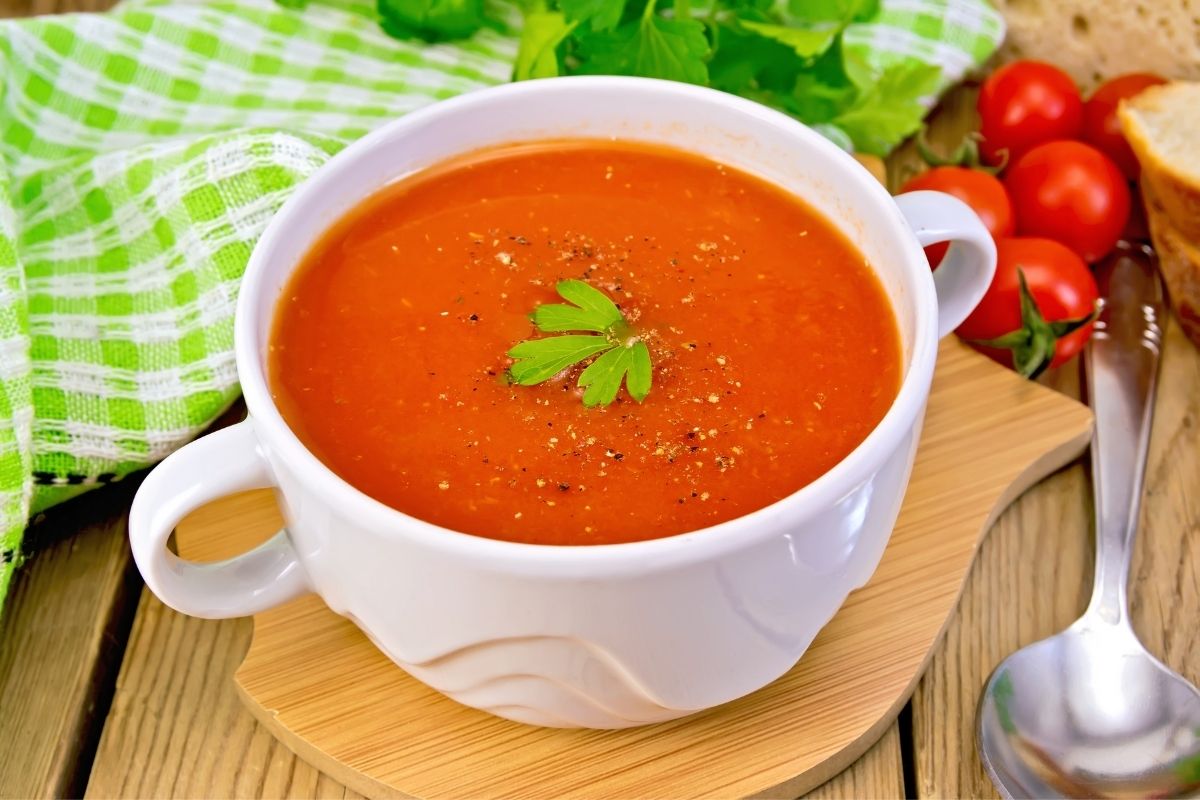 A tomato soup and grilled cheese combo are outstanding. You will love the overall complementary taste and texture, whether you opt to dip the sandwich or sip the soup.
The tomato soup is creamy and smooth, with just the right tanginess.
8. Marinara Sauce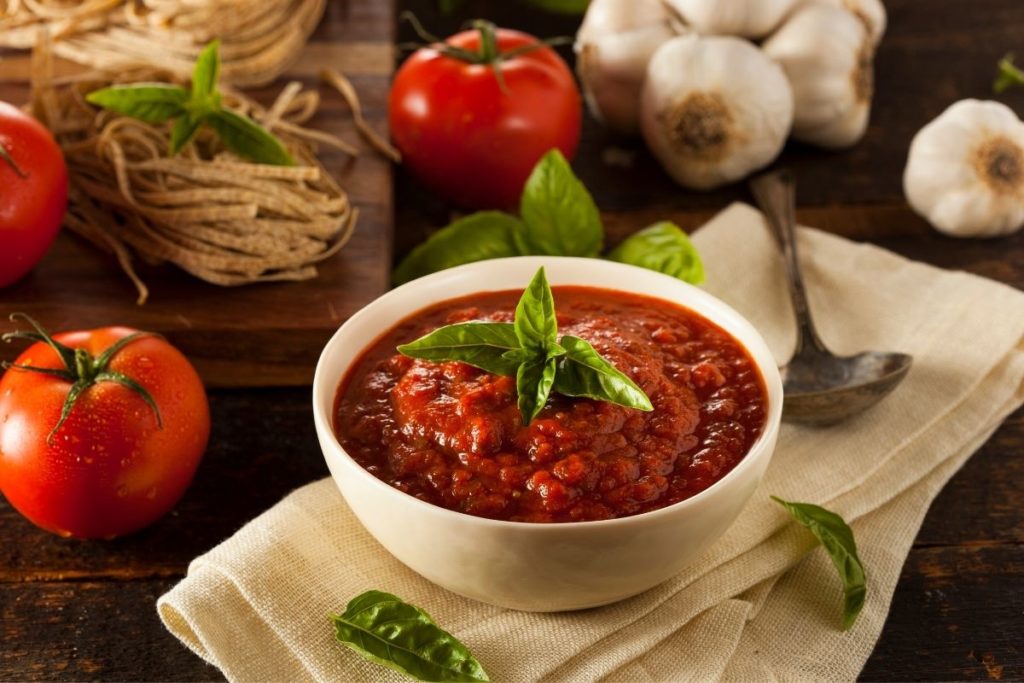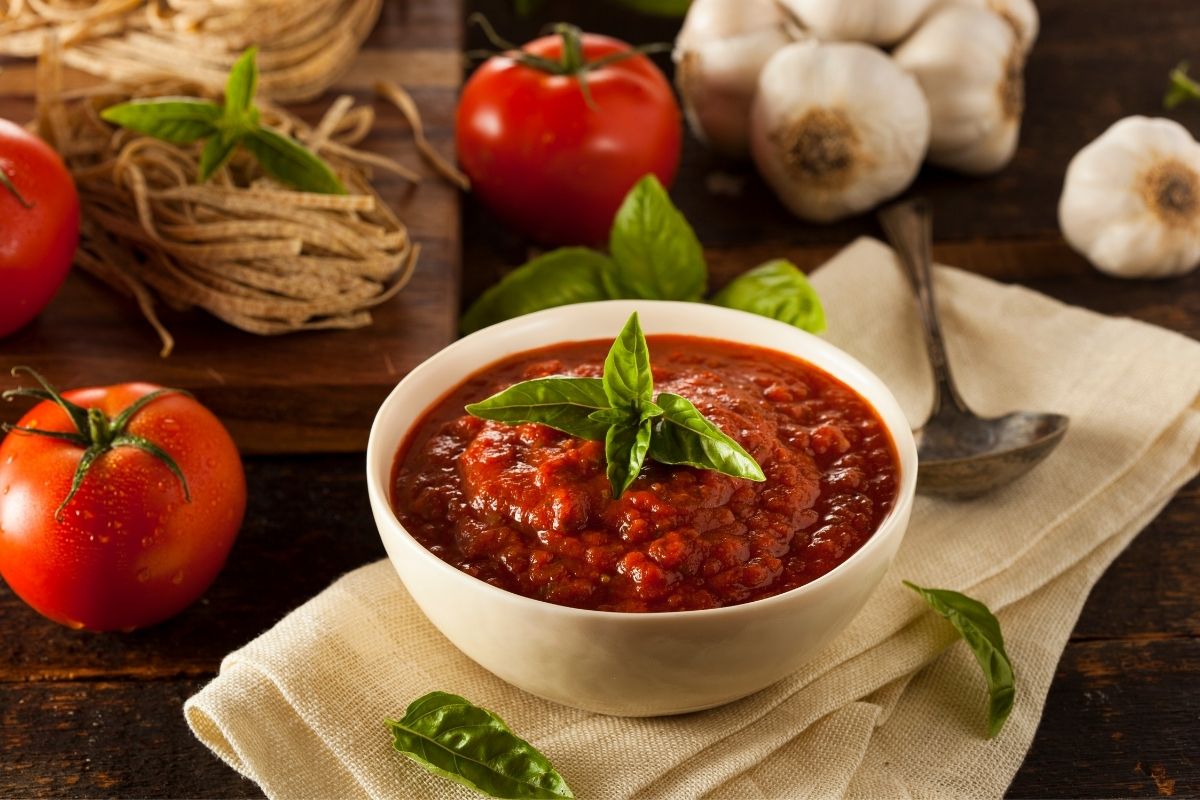 As mentioned before, it is already given how good grilled cheese is with tomato soup. So, it is only natural that it is equally good with marinara sauce. Add some of this sweet and tangy sauce to your sandwich to make it look like you are eating pizza.
What more can you ask for when you have crusty bread, yummy cheese, and delicious marinara sauce?
9. Ketchup and Mustard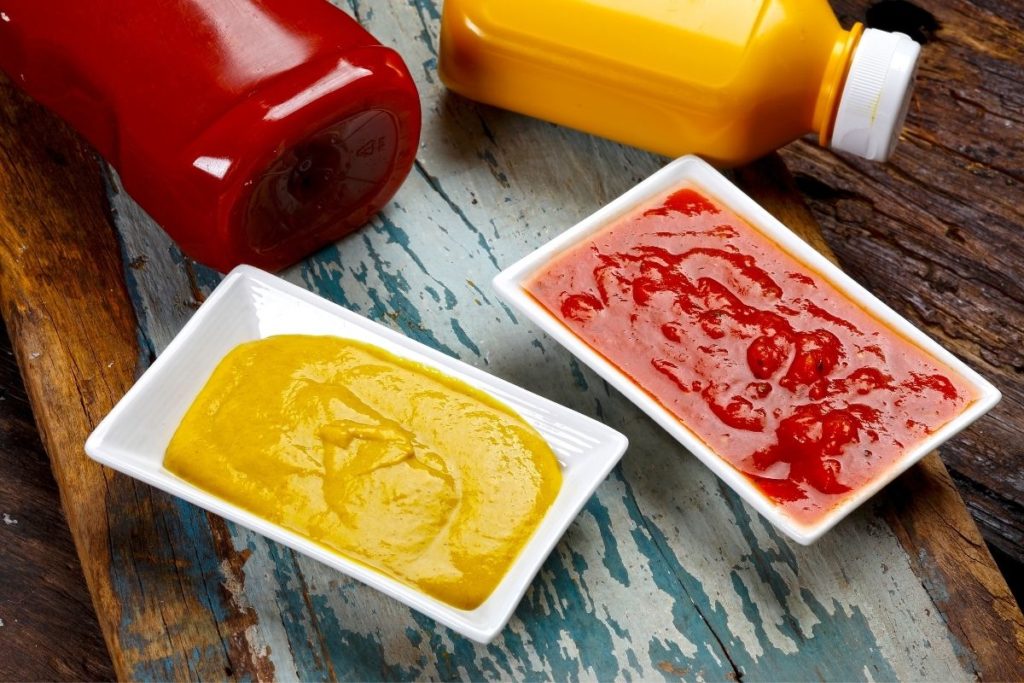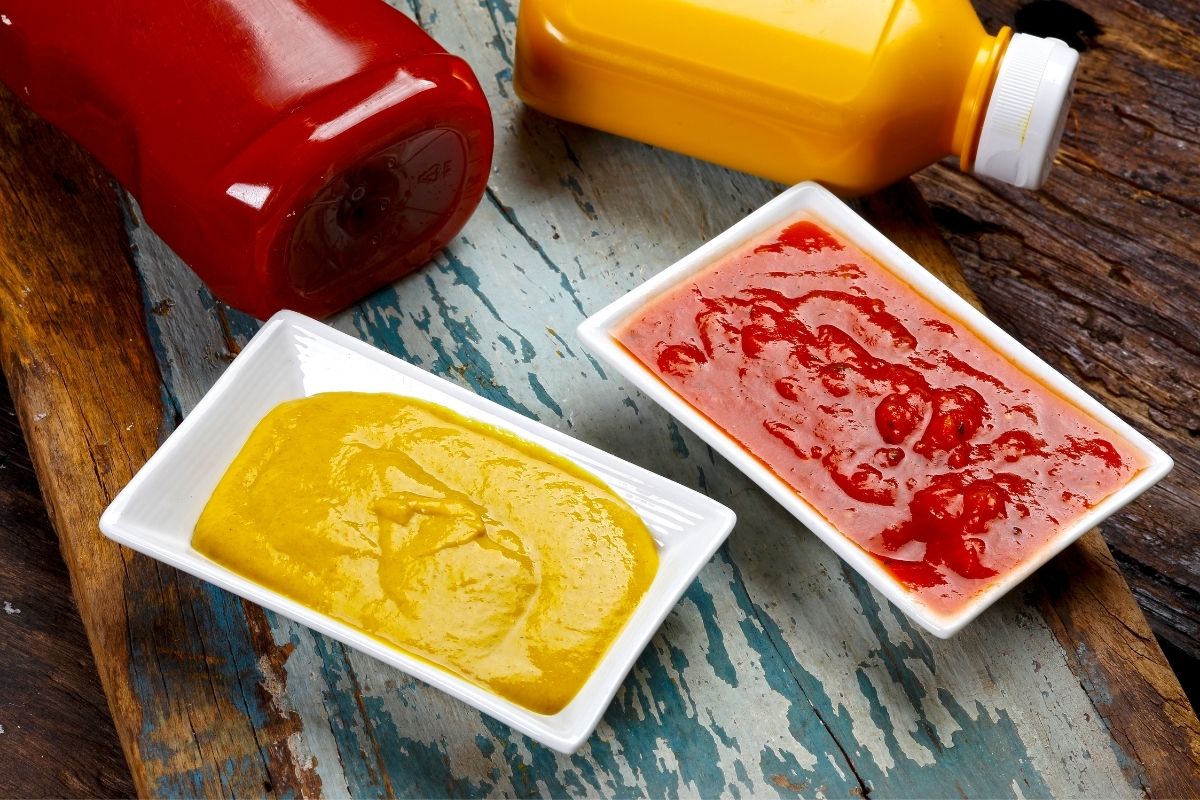 Looking for some dipping sauce to put on the side? Then grab ketchup and mustard! A grilled cheese sandwich will taste better with these condiments.
10. Chutney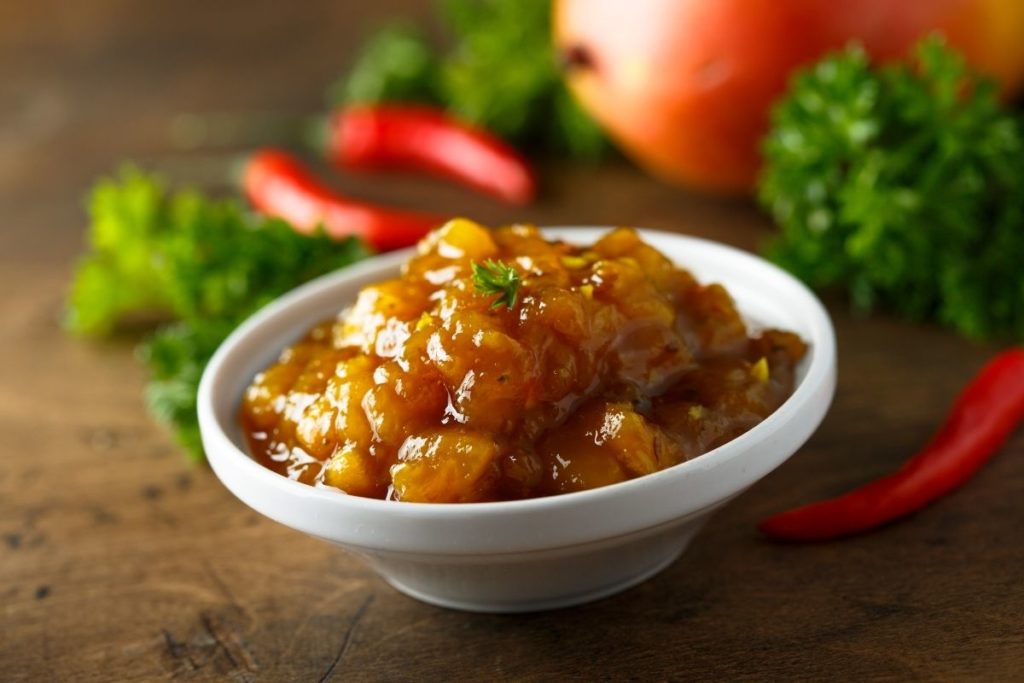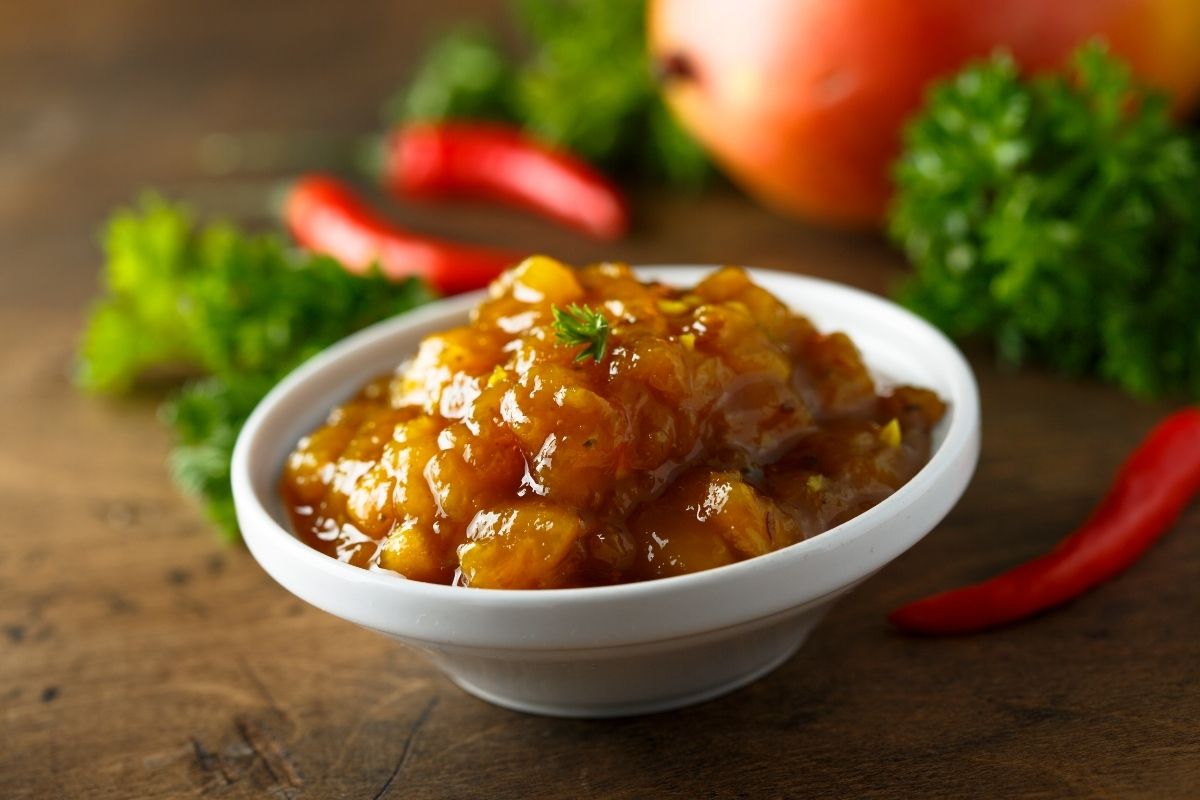 Chutney is a favorite dipping sauce for many foods because of its refreshing, sweet, spicy herbs. It has an earthy spice that pairs beautifully with the toasted bread and melted creamy cheddar cheese.
You can make your chutney ahead of time and keep it in the refrigerator to use as a dip or sauce for other dishes.
In fact, sandwiches with cheese and chutney are a popular midday snack in India.
11. Pickles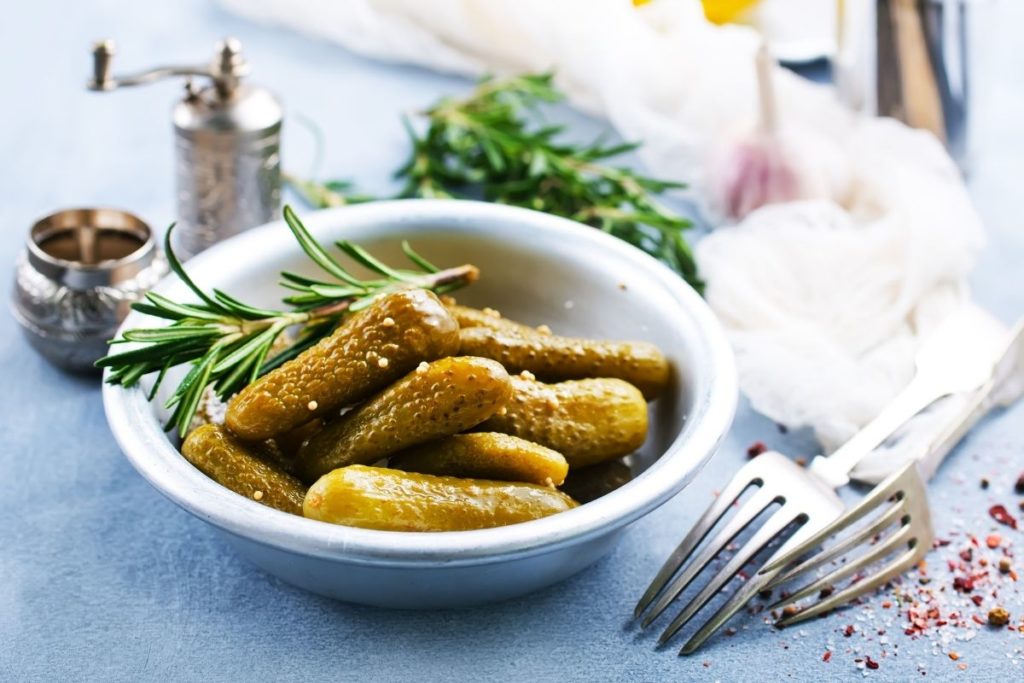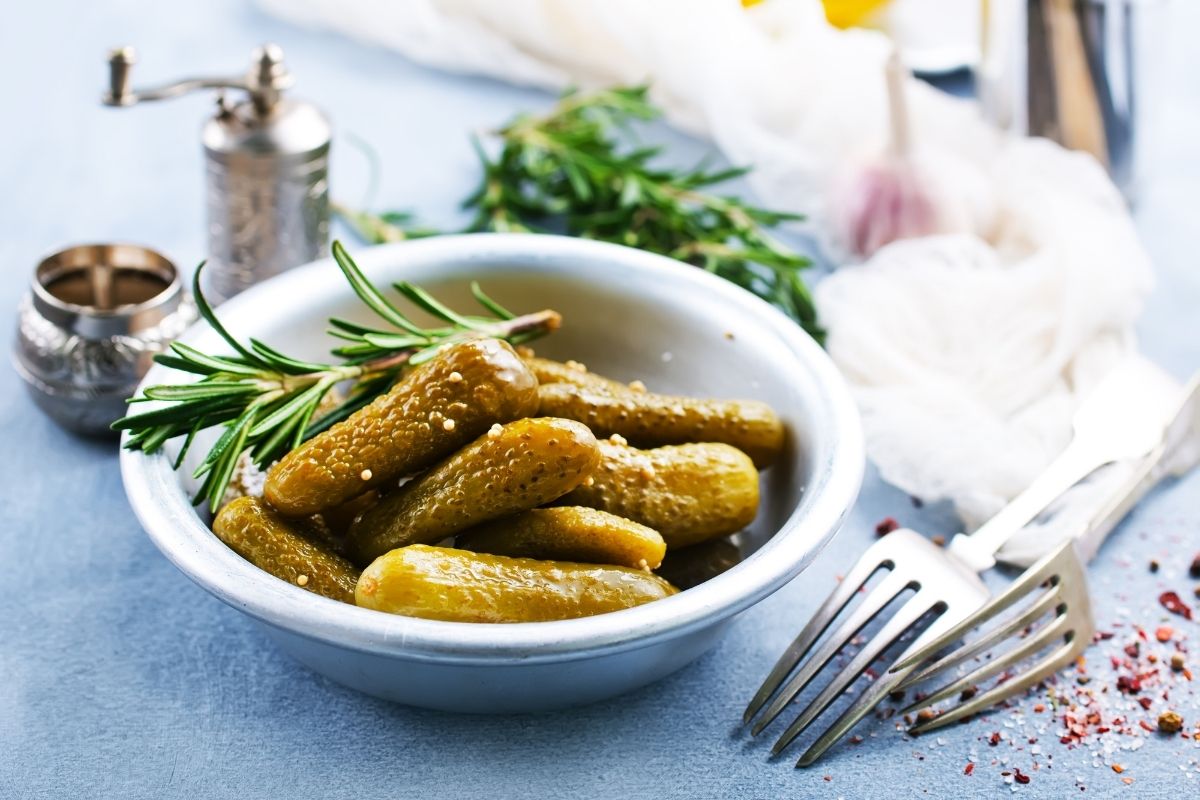 How about pickles? This side dish has a fantastic way of reducing the heavy flavor of your grilled cheese sandwich.
Pickles' sourness and acidity suit grilled cheese's richness and oiliness.
12. Brussels Sprouts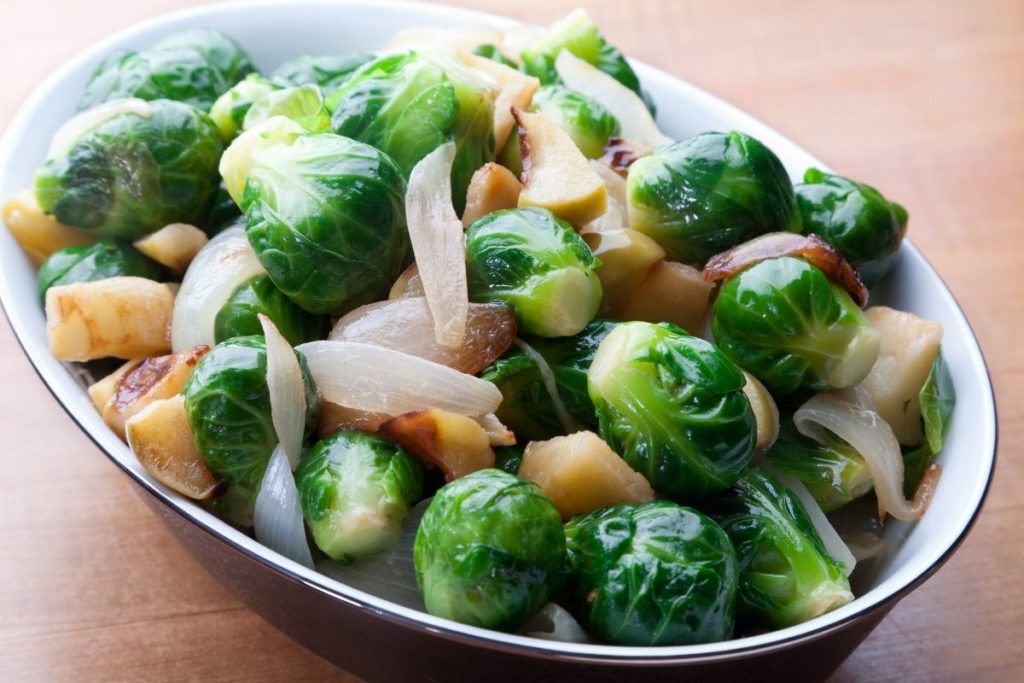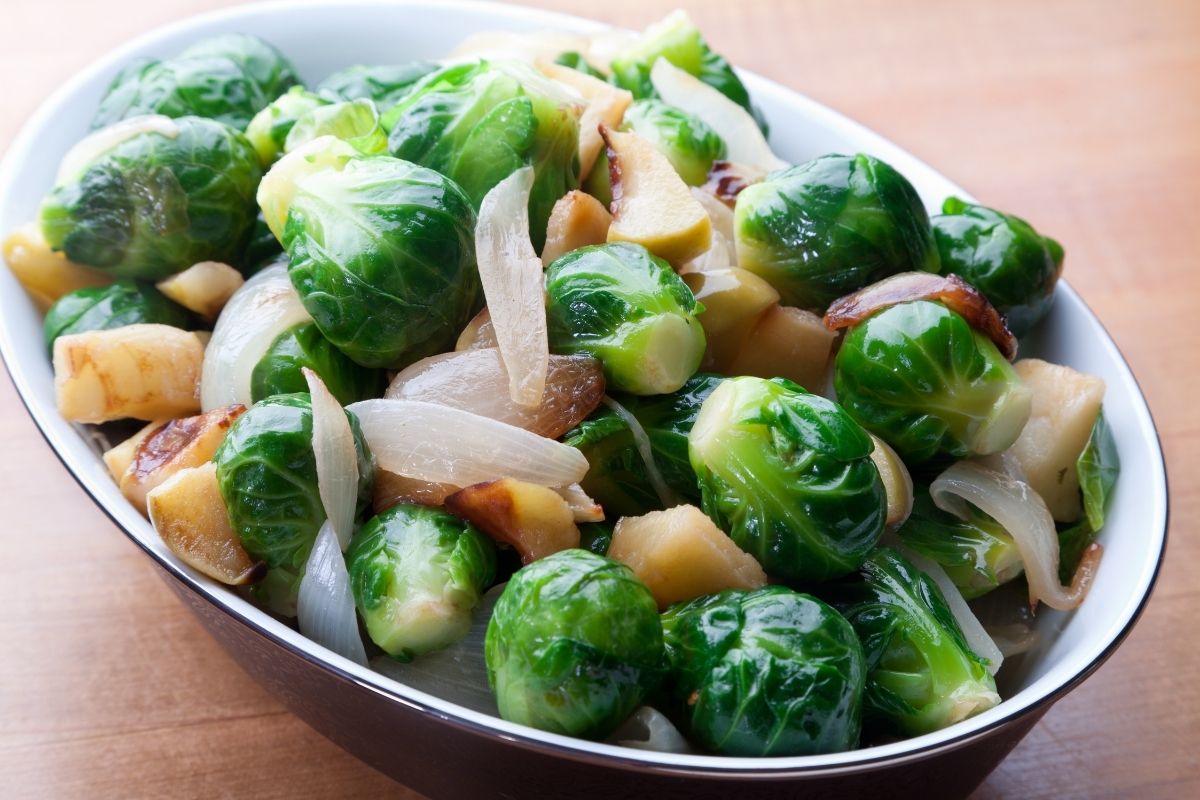 Do you like Brussels sprouts? If you do, you should consider Brussels sprouts as a side dish with your grilled cheese sandwiches.
Brussels sprouts can be roasted or sautéed. The secret to removing the bitterness of Brussels sprouts is to boil them at high temperatures. To pair with grilled cheese, you may also create Brussels sprouts chips.
13. Baked Avocado with Eggs and Bacon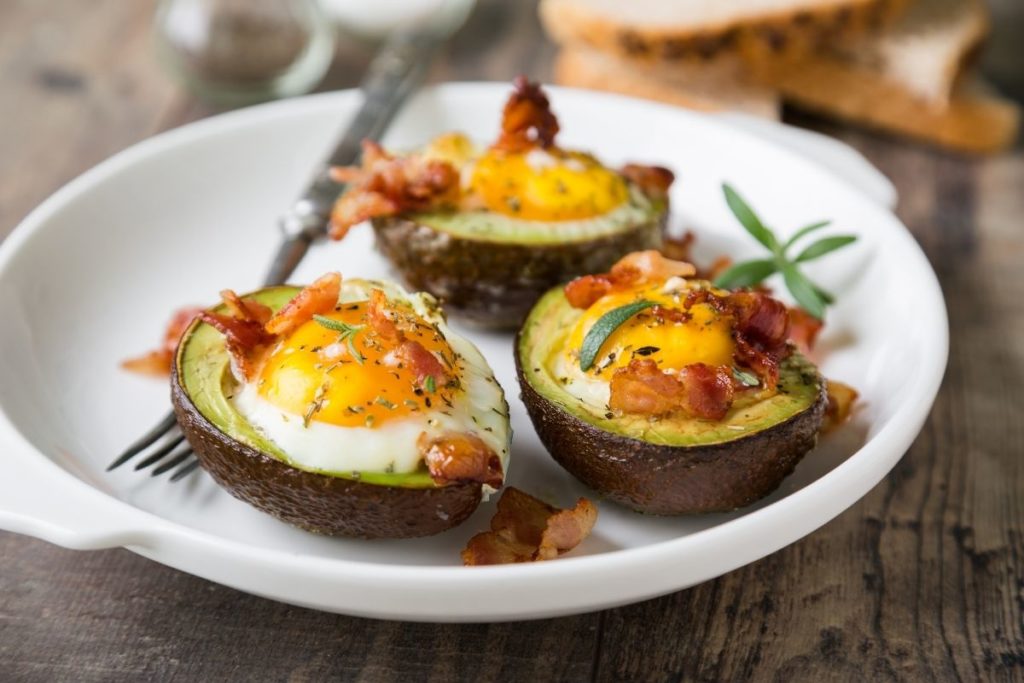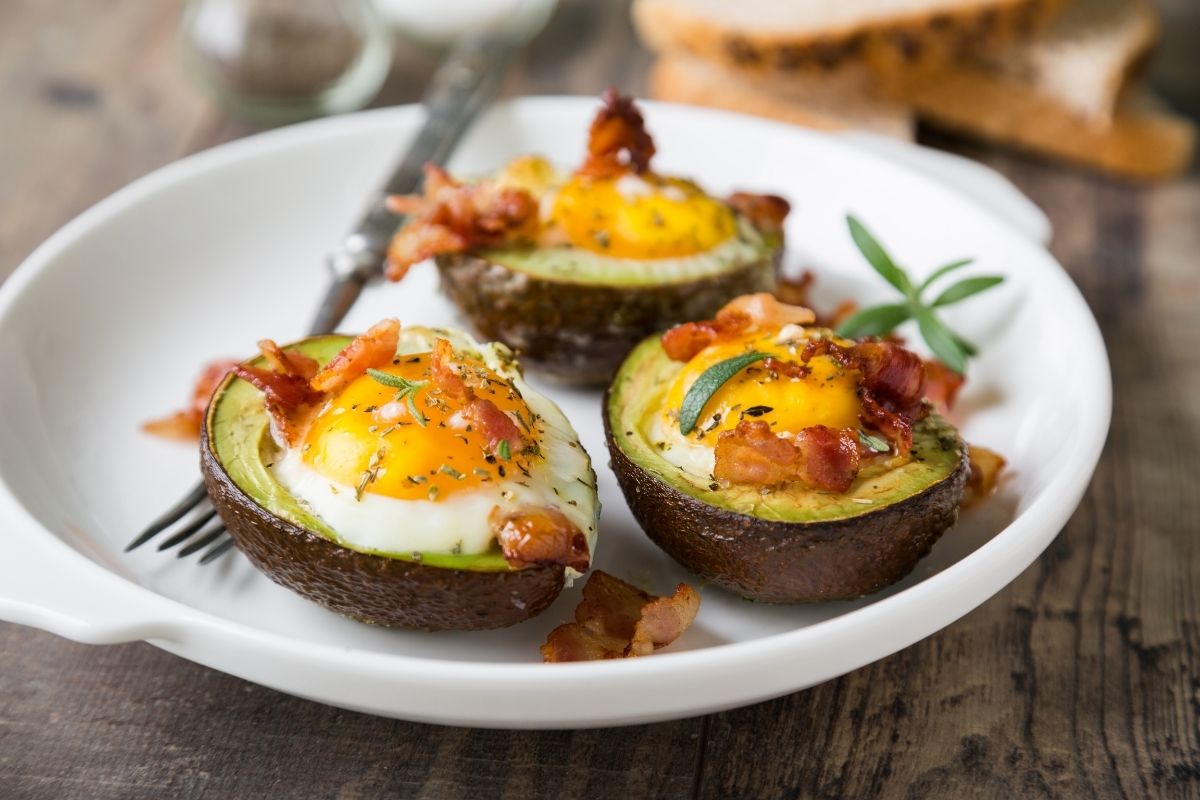 This triple goodness is a great idea for a side dish. Use a baked avocado as a boat and add soft-cooked eggs and chopped, crispy bacon on top.
These three ingredients mixed together are a yummy side dish packed with many flavors and textures.
The Bottom Line
We hope you find these delectable side dish suggestions helpful. They are also healthy and tasty, so they are worth adding to your meal. Every side is easy to make and is readily available in grocery stores.
Now, you've learned what goes well with grilled cheese, whether you are indulging in rich creaminess or you are watching your diet. Enjoy your meal!
Print
13 Best Sides for Grilled Cheese
Check out these great Side Dish Recipes for Grilled Cheese that have been shared on Pinterest.
Instructions
Click on each link above to view the pin and recipe.
Obtain all the necessary ingredients to make the recipe.
Follow the steps to create your side dish.
Enjoy your delicious meal =)
Keywords: Best Sides for Grilled Cheese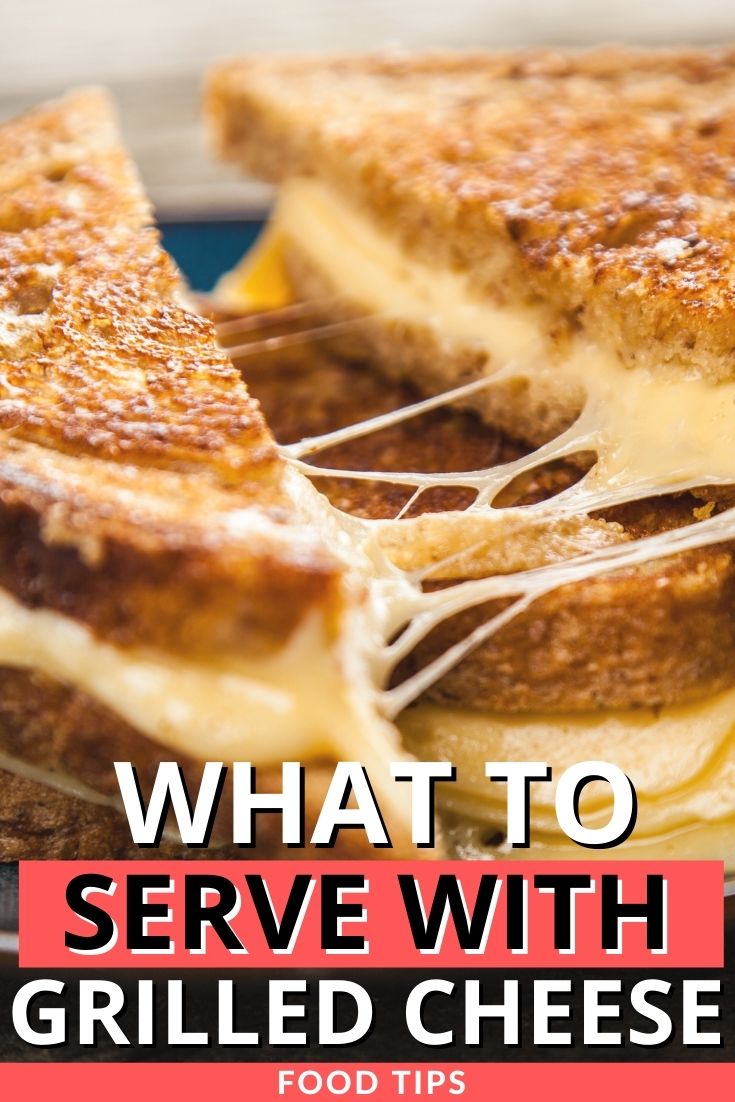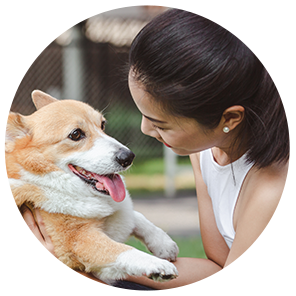 Hi, I'm Linda thanks for stopping by! We're so happy you're here. If you're a foodie and love to cook from home - you're in the right place..
LEARN MORE
Join the mailing list and receive our free newsletter!
Recipe Marker provides you with the best information about home cooking tips, recipes, ingredient substitutes and more. Check out our blog to see the latest articles.