Top 4 Tamarind Paste Substitutes for Your Cooking Recipe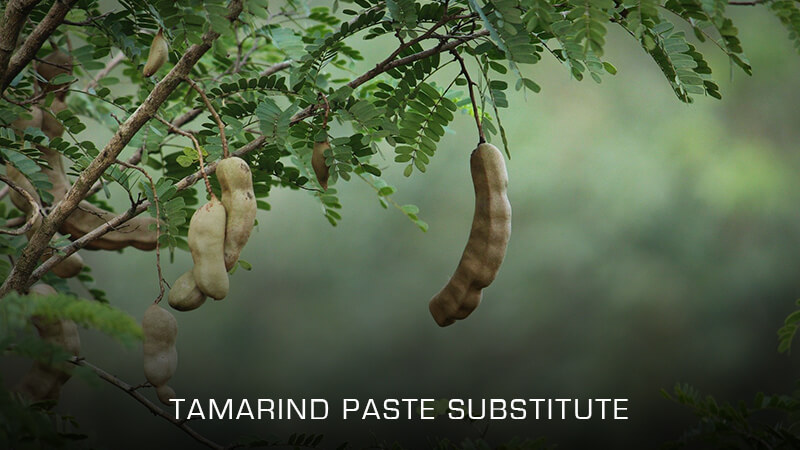 The sour or tangy palate of tamarind adds a distinct flavor to different dishes. In some parts of Asia, like Thailand and Indonesia, tamarind is a common ingredient for local cuisine. Best partnered with seafood and savory dishes, tamarind paste adds a distinctive tang to sauces.
If you are wondering what tamarind paste is and what specific dishes require this ingredient, read on. You'll be surprised how this simple ingredient can enhance dishes you love, like curry, Pad Thai, tamarind chicken, and more.
As we explore the goodness of the processed pulp of the tamarind fruit, we will also look for the best substitute in case you run out of supply. There are a number of alternatives to use for your cooking that can be found right in your kitchen.
What Is Tamarind Paste?
Tamarind paste comes from the tamarind fruit, a small pod with a sour flavor and sticky texture. The fruit can be found in most Asian countries, particularly in Thailand, Indonesia, and the Philippines. Some variants can also be found in Mexico and India.
In these countries, tamarind paste is considered an important ingredient for several dishes. Because of the sour notes, it gives dishes a distinct flavor that you cannot achieve with lemon. And because the ingredient is a paste, it thickens sauces in several dishes.
Taste of Tamarind Paste
The best way to describe the taste of the tamarind paste is it has a citrusy flavor. There are smoke and caramel notes too, making it a very complex flavor profile. Some variants contain chili flakes and chili pulp for the added spice. However, most tamarind pastes that you find in grocery stores only have the citrusy base flavor.
In some parts of Asia, tamarind paste has a sweet or tart flavor. This makes Pad Thai flavorful and appetizing. The paste is also a great base for stews, marinades, and chutneys.
Cooking with Tamarind Paste
The ingredient is easy to use, even straight out of the container. Because of the sour taste, you will need to add a bit of sugar to balance out the sauce and lessen the strength of the tamarind. Note that the thickness and flavor of the paste will depend on the brand.
Consider adding more to the dish if the consistency of the paste is runny. It's best to do a taste-test of the recipe before serving to friends and family. Add more sweeteners until the desired flavor is achieved.
Best Substitutes for Tamarind Paste
In case you run out of this ingredient, you can choose the following alternatives to get the flavor profile of tamarind paste.
If you are using tamarind paste for its acidity and sour flavor, pomegranate molasses is the best alternative. The juice is thick and syrupy, without being too sweet. Aside from the flavor, pomegranate also adds moisture to dishes, similar to tamarind paste.
The next best substitute to use is rice vinegar. It is sour and not too sweet, which is what you will need the tamarind for. However, the texture and thickness aren't the same, hence, you need to add a thickening agent like cornstarch. Depending on the taste, you can also add brown sugar to tone down the acidity.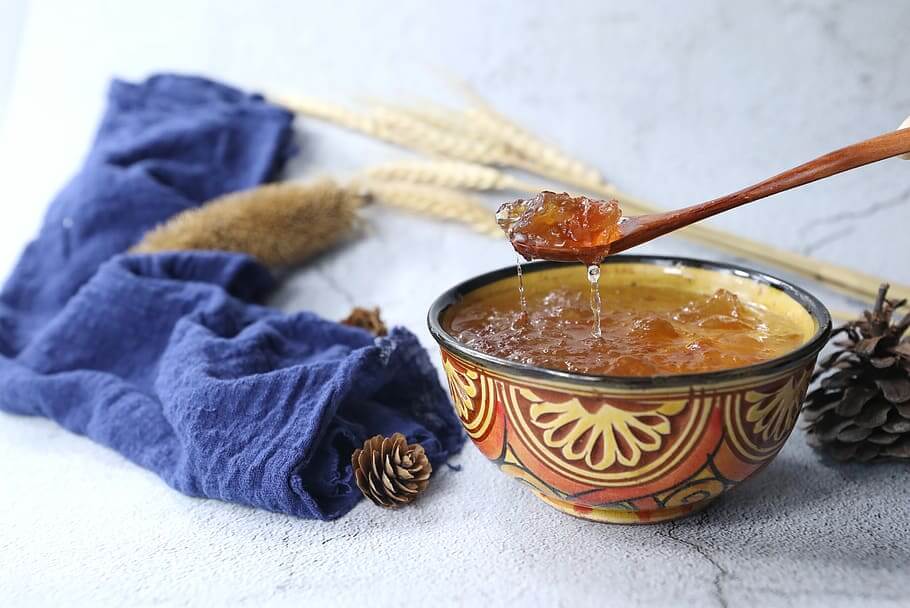 Mango chutney is similar to the consistency and flavor profile of tamarind paste. This ingredient consists of ground peanut garnish, dahi, and tomato relish, which together replicate the sour taste of tamarind paste. Take note that some varieties are sweeter compared to others. If the taste is too sweet, add lemon or citrus juice to balance it out.
Another sour agent to consider as a substitute is lime juice. The only problem is, lime lacks the hint of sweetness that tamarind paste has, therefore, you need to add a bit of brown sugar. To get the balance right, use freshly squeezed juice.
Other Alternatives
If you have time to spare, you can make tamarind sauce from scratch using a few ingredients. Get 2 tablespoons of water, 3 tablespoons of lemon juice, 1/2 cup of tomato paste, 3 tablespoons of Worcestershire sauce, and 2 tablespoons of brown sugar.
If you don't have lemon juice, you can use lime juice or apple cider vinegar instead. Mix everything and add brown sugar as needed. Be sure to use fresh lemon juice instead of the bottled type to get a better sour flavor.
To Sum Up
Tamarind paste has a unique flavor profile but this doesn't mean that you cannot replicate it. There are a number of substitutes to use and you can even create one using other ingredients. When cooking Asian cuisine, be creative in finding sweet and sour agents to bring out the best in every dish.

Join our mailing list and receive our free newsletter with recipes to your inbox!