WearEver Ceramic Cookware Review (Updated 2023)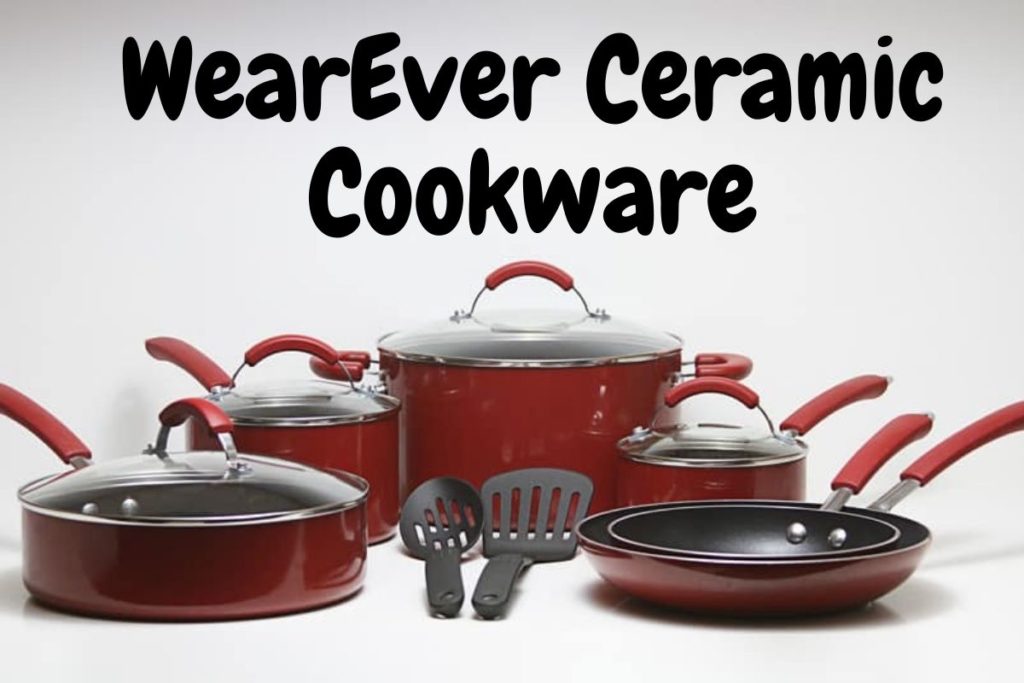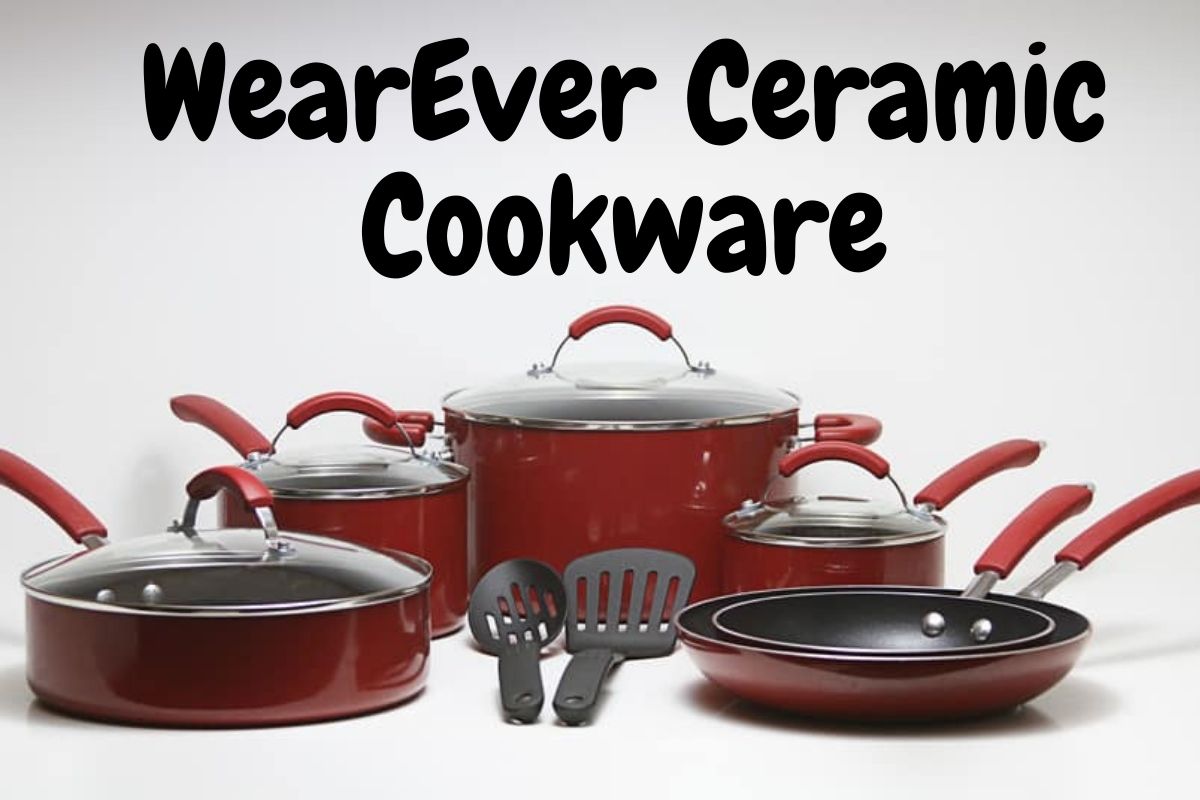 Believe it or not, cookware is just as important as ingredients in preparing food.
Using high-quality cookware provides ease in cooking and ensures that all ingredients are evenly cooked.
Moreover, you need to have durable kitchen tools to last for years and maybe even pass them on to your children.
Speaking of durable cookware, WearEver ceramic cookware stands among the best.
Unlike other ceramic cookware brands and manufacturers, WearEver brand has perfected lasting pots, pans, and other cookware.
Additionally, the brand has a large collection of kitchen tools to add to your cooking arsenal.
To learn more, here's a guide to WearEver ceramic cookware.
We're detailing the best kinds and sets, and how to care for your own cookware.
Read on to find out more about this brand and its glorious selection of kitchen products.
WearEver Cookware
The best thing about WearEver cookware is the cutting-edge material and perfected electrochemical reduction process involved in manufacturing.
The brand maintains its integrity in creating durable and sleek cookware, available in a variety of sizes and designs.
Its history traces back to 1888 to a young inventor from Ohio created an inexpensive way to smelt aluminum.
Today, the brand WearEver is used by many cooks across the world, mainly for the usefulness of pots, pans, and non-stick cookware.
The incredible coating is also one-of-a-kind, sporting a longer lifespan without emitting harmful chemicals.
These are some of the best qualities of WearEver cookware that any consumer will find worth the money.
The attractiveness of WearEver cookware is among the reasons people buy different sets.
The colors and designs are truly unique and easily match any kitchen.
If you're going for a fun and quirky kitchen and need something to complete the look, you can find WearEver cookware in bright or pastel colors.
If you have a neutral and classic kitchen, look into the red and black cookware for the perfect accents.
A wide variety of cookware gives you the freedom to decorate your kitchen and showcase your personality.
As mentioned, this brand is known for the durability of its cookware, superior coating, and overall lifespan.
While the material is sturdy, proper maintenance and care are important to keep the pots and pans in tip-top shape.
Even if pans are used regularly, if the cleaning is spot on, the material stays in good condition.
This is because the manufacturing process is excellent.
Metallurgists study the material thoroughly to improve the quality of the cookware.
Stains, dents, and scratches are common, especially with regular use.
But WearEver cookware can resist obvious damage with proper maintenance and care.
A lot of brands lure customers in with the term 'nonstick' when the material isn't really nonstick.
Some coating only lasts for a couple of months to a year before the interior layer starts to peel off.
This is not good because harmful chemicals can transfer into the food you're cooking.
However, WearEver cookware is truly nonstick as claimed, so cooking and cleaning are hassle-free.
Most pots and pans are dishwasher-safe too, allowing you to easily maintain your cookware. Although, some of the pots do require hand washing to keep the finish intact.
Although this one should be a given, some lids don't perfectly fit pots, pans, and dishes.
This is also true when the cookware's older and the lid starts to pull back from the pan.
WearEver cookware has the perfect lids with enough tightness to cover the cookware.
All sets come with sturdy lids for a better cooking experience.
Ceramic Set
One of the best WearEver cookware collections is the ceramic set that comes with a nonstick coating and high-quality aluminum base.
The 15-piece set has superior stain resistance to make cleaning a breeze, all while retaining the coating.
The handles have a riveted shape with silicone material that's soft to the touch.
The material is PTFE-free and has no trace of cadmium or PFOA.
The ceramic set is absolutely gorgeous and doesn't create any chemical reactions in the food you're cooking.
The best thing is, the WearEver ceramic cookware set can withstand temperatures up to 750 degrees Fahrenheit, and is recyclable.
The quality aluminum base also guarantees high heat retention for even heat distribution.
Additionally, the ceramic cookware is perfect for searing meats, fish, and poultry, delivering a crispy texture.
Takeaway
WearEver ceramic cookware is a nice addition to any kitchen for its beautiful construction, colors, ergonomic design, and functionality.
It comes with a nice aluminum base for high-quality heat retention and heat distribution.
More importantly, the ceramic set has superior stain resistance for breezy cleaning and maintenance.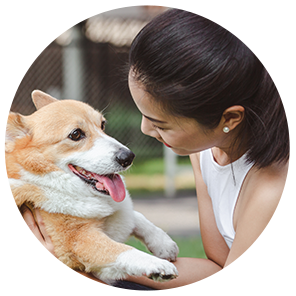 Hi, I'm Linda thanks for stopping by! We're so happy you're here. If you're a foodie and love to cook from home - you're in the right place..
LEARN MORE
Join the mailing list and receive our free newsletter!
Recipe Marker provides you with the best information about home cooking tips, recipes, ingredient substitutes and more. Check out our blog to see the latest articles.