What to Serve with Brats? 5 Best Side Dishes (updated 2023)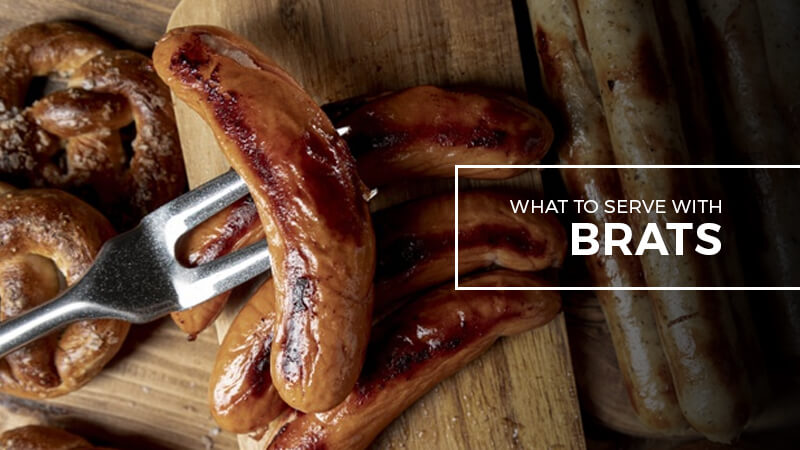 Are you trying to decide what to serve with brats? Here are some of our recommendations for great side dishes for bratwurst.
Bratwurst is tasty meat that usually goes to the center table during the summer grilling months. It is incredibly flavorful, and fresh, and stands out against typical hot dogs and sausages. Many people love brats because of their juicy centers and tight skins that can be charred to perfection.
Serving brats for your family? Don't skip the side dishes to make the meal more filling, exciting, and complete.
Learn the best side dishes to serve with bratwurst. Most of these sides are easy to make, and definitely complement the German sausage.
Best Sides for Brats
Prepare sides that complement the taste and flavor of brats. From potato salad to honey-mustard sprouts, grilled mushrooms, and baked beans, there's a lot to choose from.
1. Potato Salad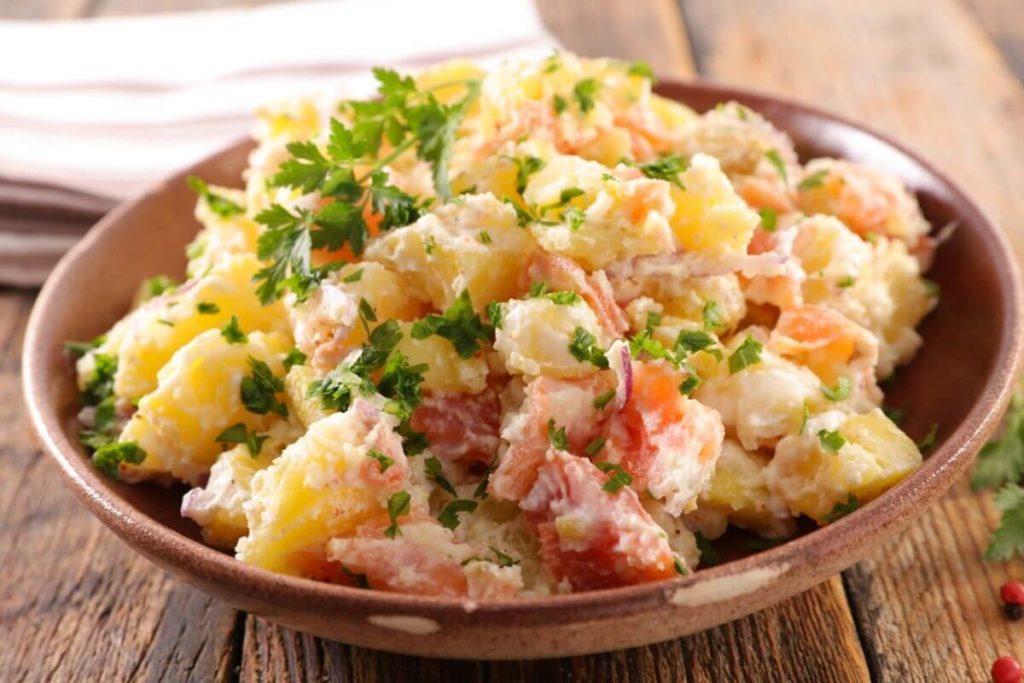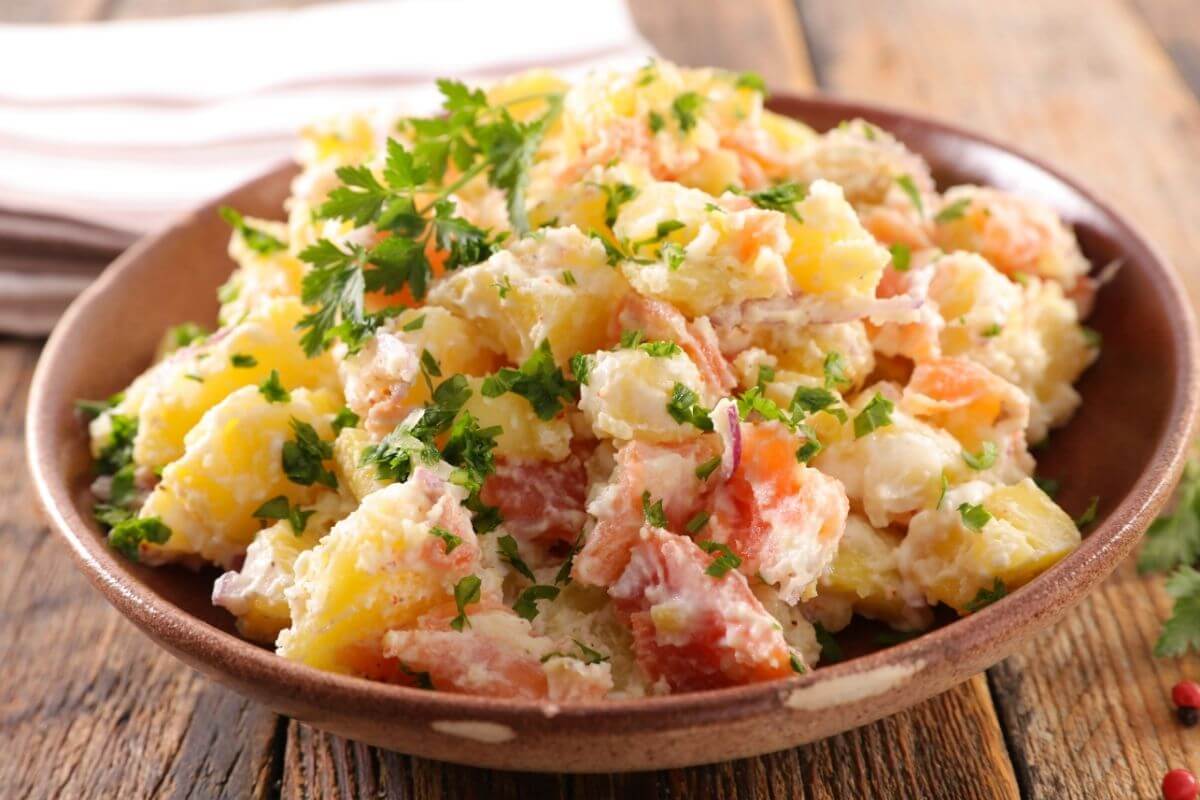 One of the staple sides for grilled meat and steak is potato salad. Here, you can add bits of bacon to make the salad heavenly.
In preparing this salad, make sure to use a gentle touch to not mash the potatoes.
Add basil or spring onions for the finishing touch. Salt and pepper also make the salad tasty, so sprinkle a bit.
2. Honey-Mustard Sprout Salad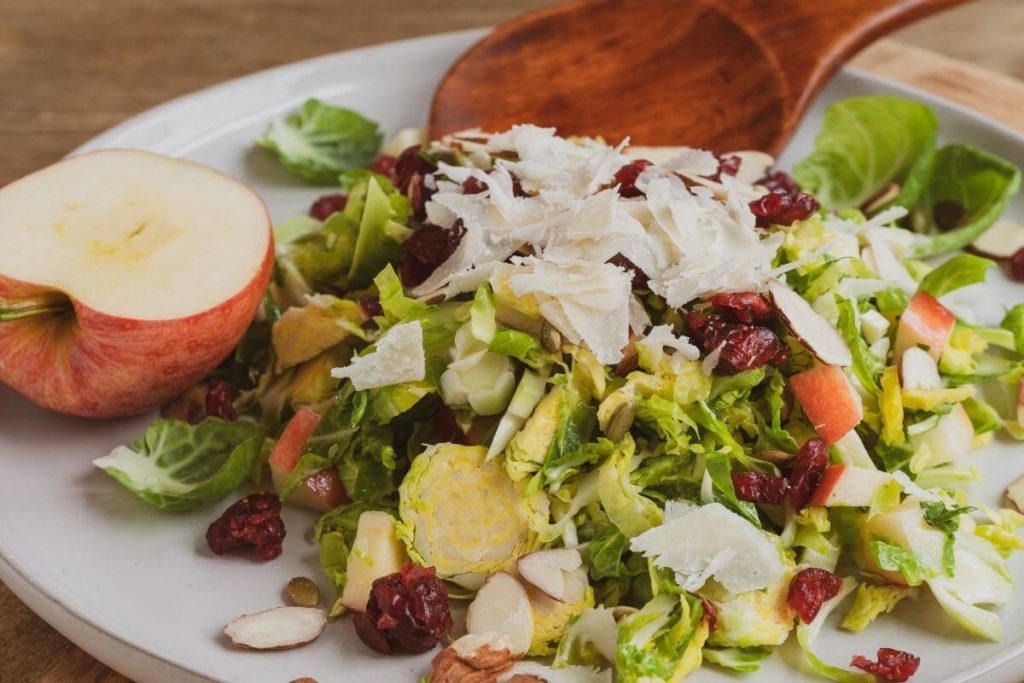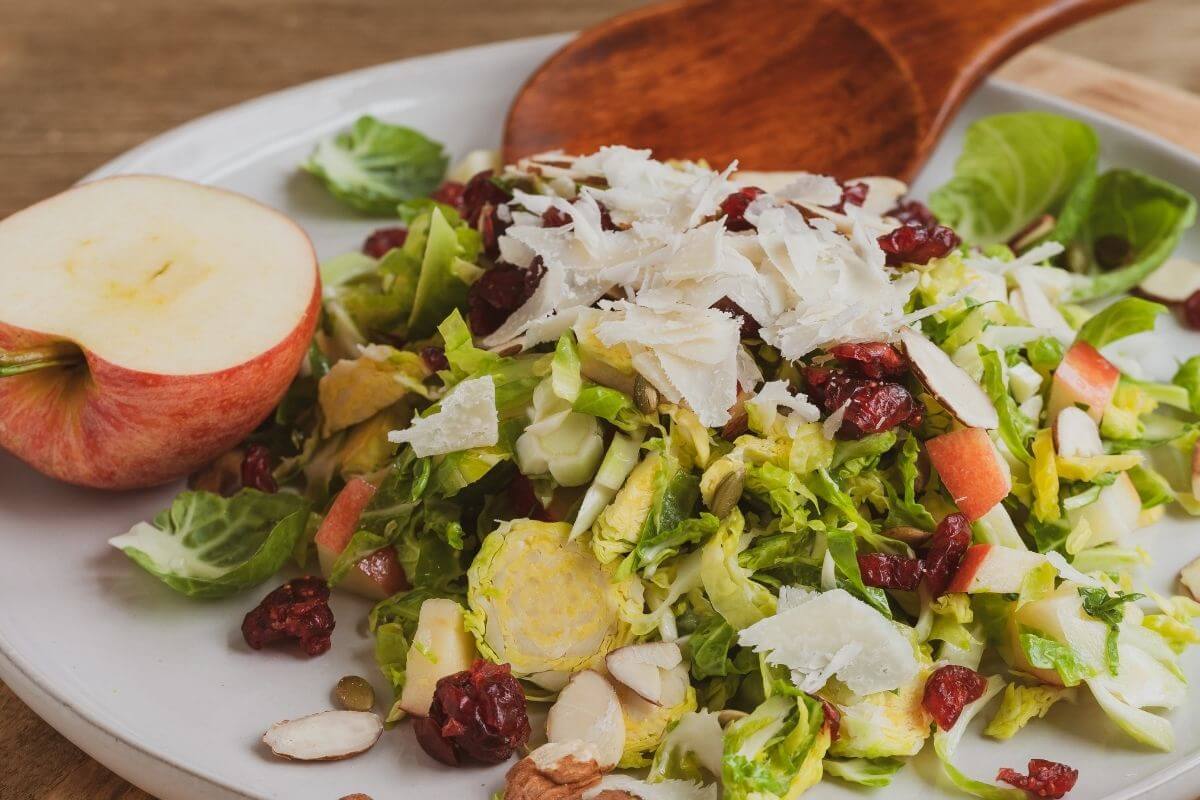 Make a typical salad more interesting with a delicious honey-mustard dressing, with apples, grapes, and walnuts. Cheeses and nuts are optional but the fruits work well with lettuce, tomato, cucumber, and onions.
Add sprouts for a healthier salad. Season with a little bit of salt and pepper for a flavorful taste.
Some people also add a teaspoon of vinegar for the tang; give it a try!
3. Grilled Mushrooms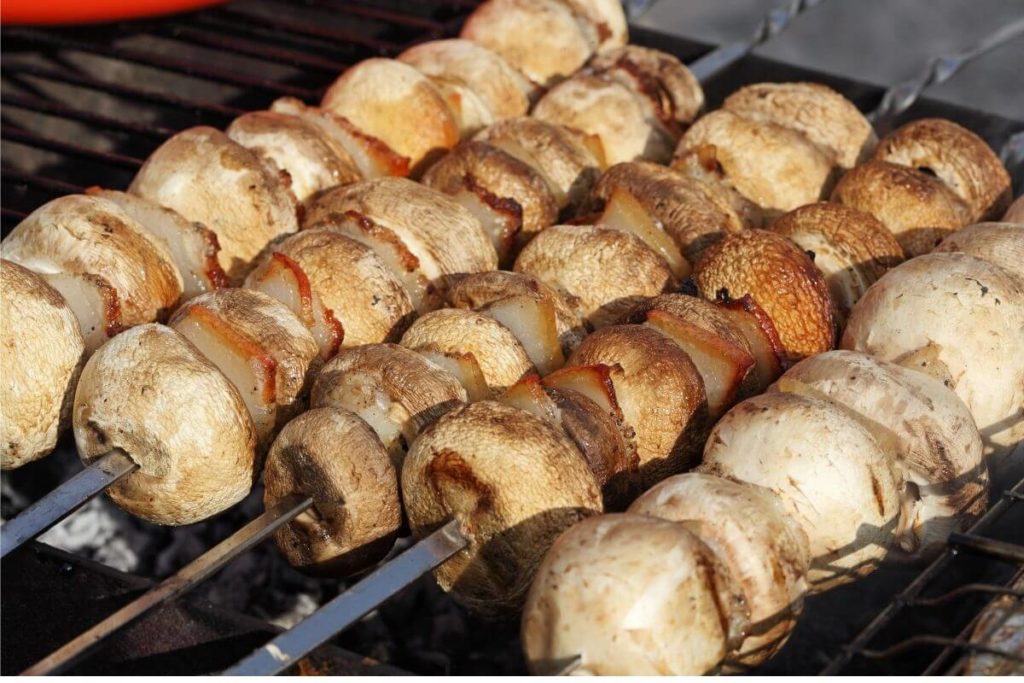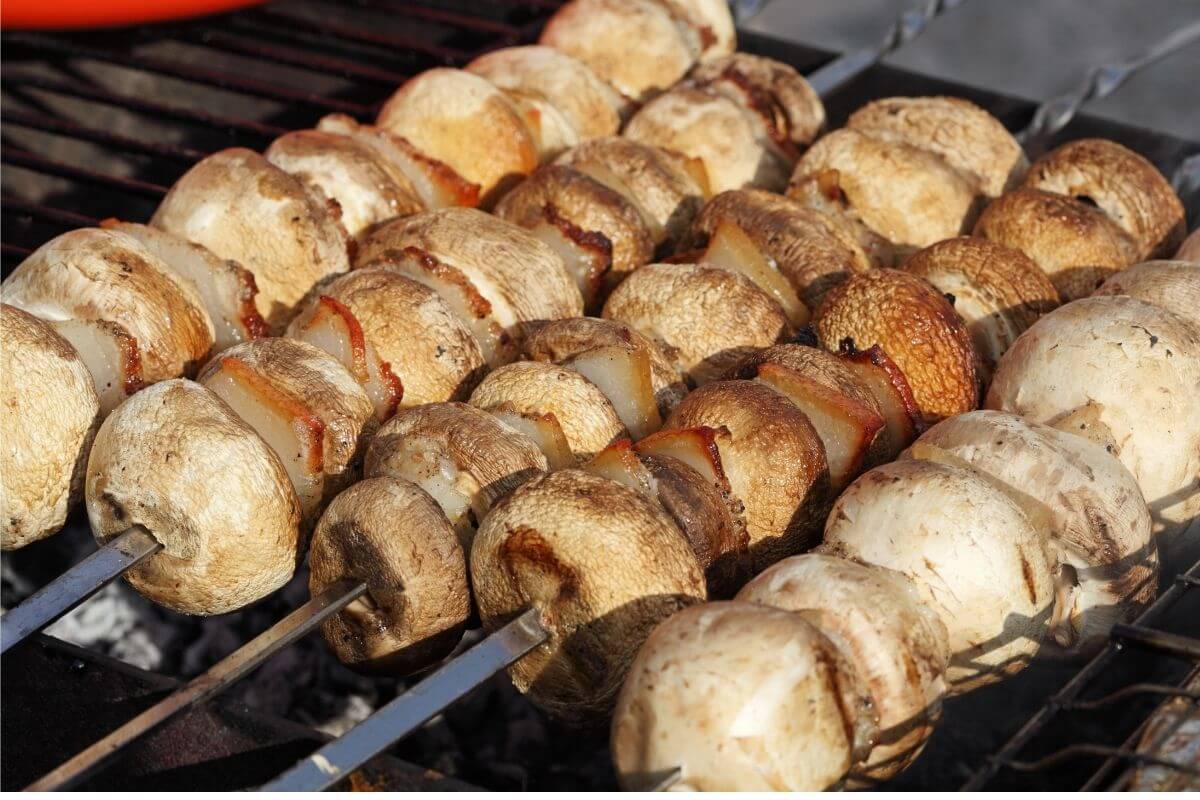 The earthy taste of grilled mushrooms surely complements brats. Grill to perfection and add balsamic vinegar for a savory taste.
For a kebab-themed party, you can mix mushrooms and tomatoes on skewers. Add salt and pepper to taste.
4. Baked Beans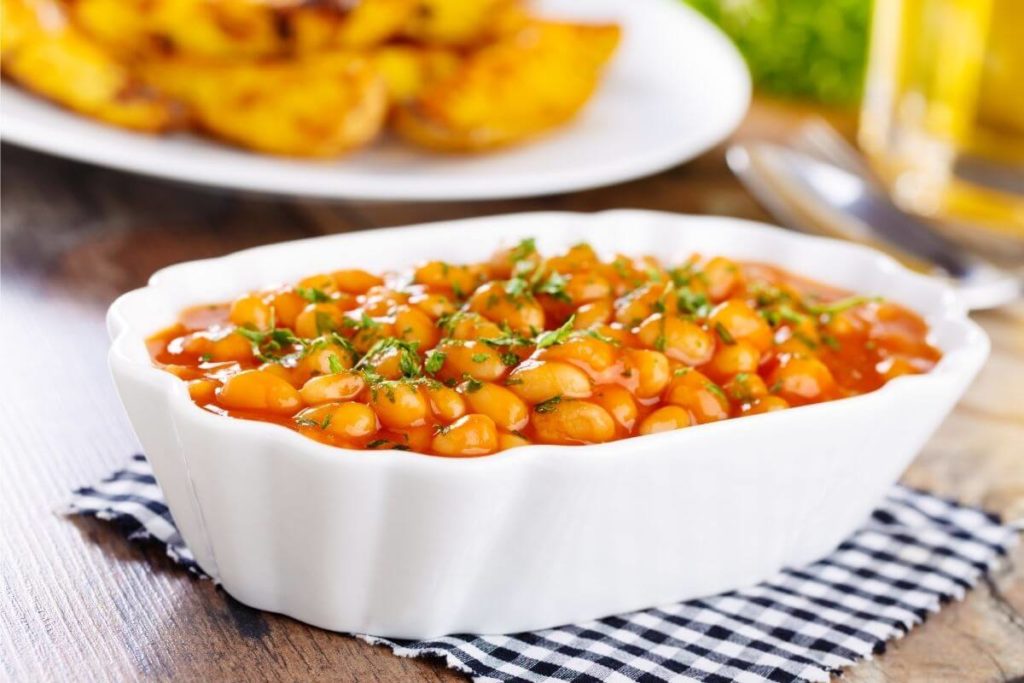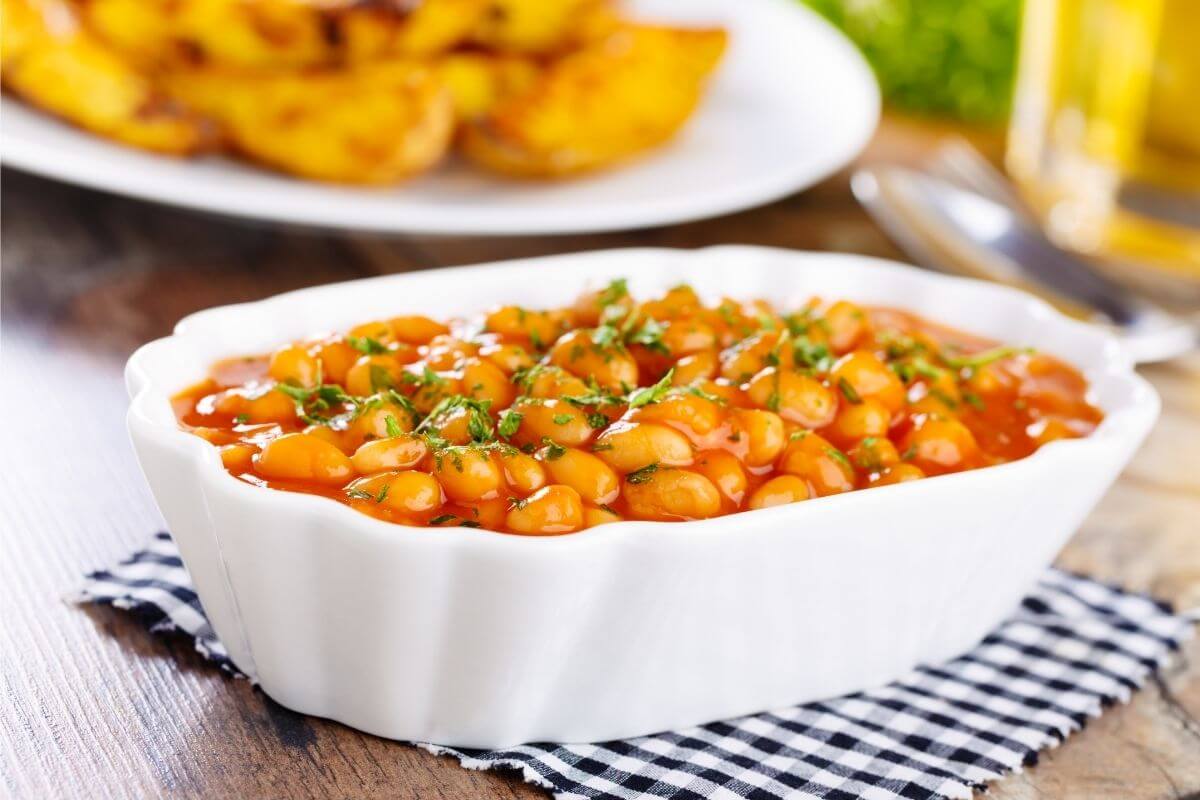 Use a pressure cooker to bake the beans, and then add seasoning for a yummy side dish. It is easy to make, incredibly nutritious, and goes well with bratwurst.
For the sauce, mix brown sugar, Worcestershire sauce, salt, pepper, dry mustard, and ketchup.
Some people also add bacon bits to their baked beans, and you can also try this recipe. Crumble the bacon into pieces and sprinkle evenly into the baked beans.
BBQ sauce can also replace Worcestershire sauce.
5. Spiced Sweet Potato Fries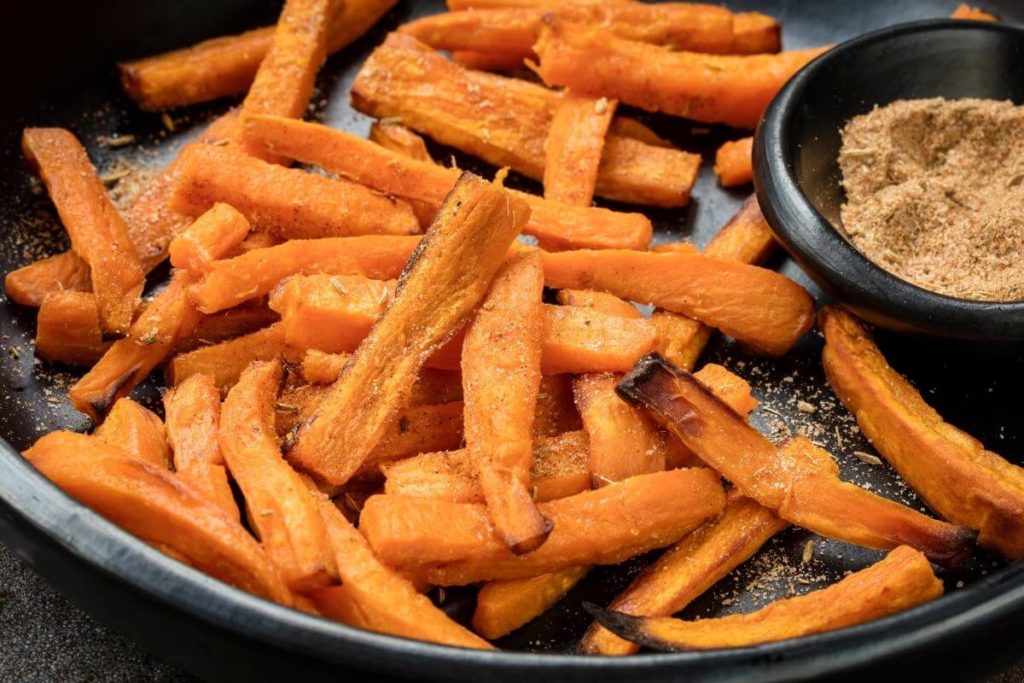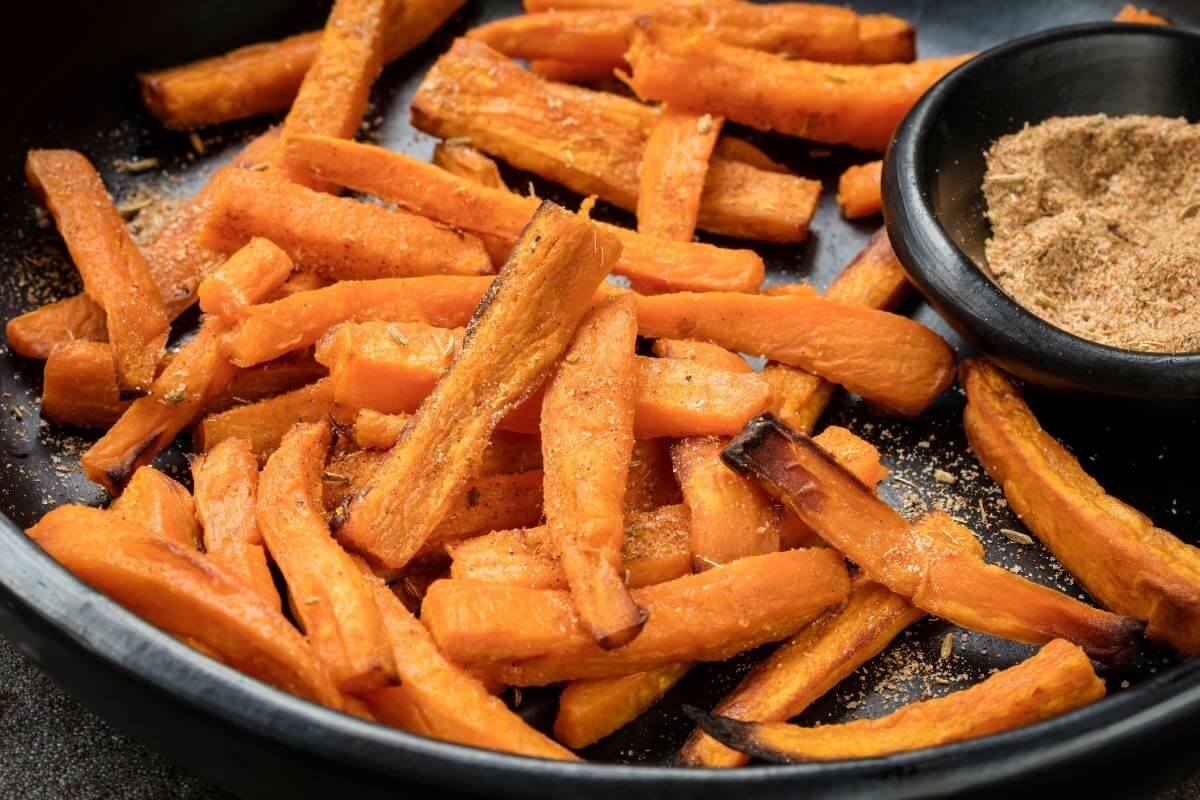 Sweet potato fries are everyone's favorite finger food, but this rendition is different because it has to be sweet with a spicy kick.
Simply bake the sweet potato then serve with brats. For the dip, consider making Parmesan cream sauce.
Difference Between Bratwurst and Hot Dogs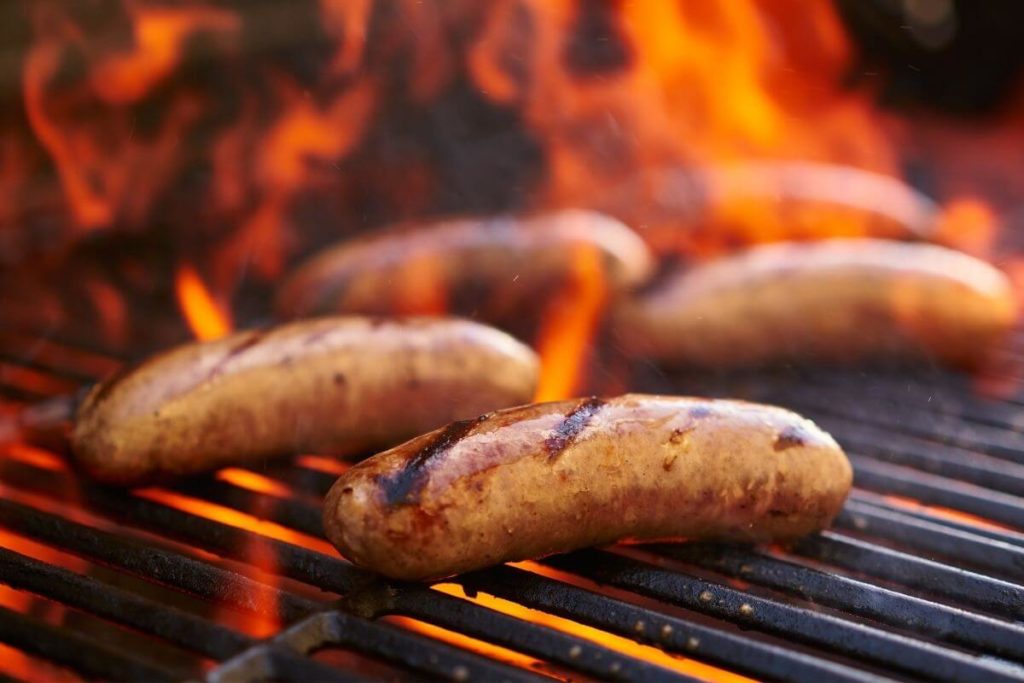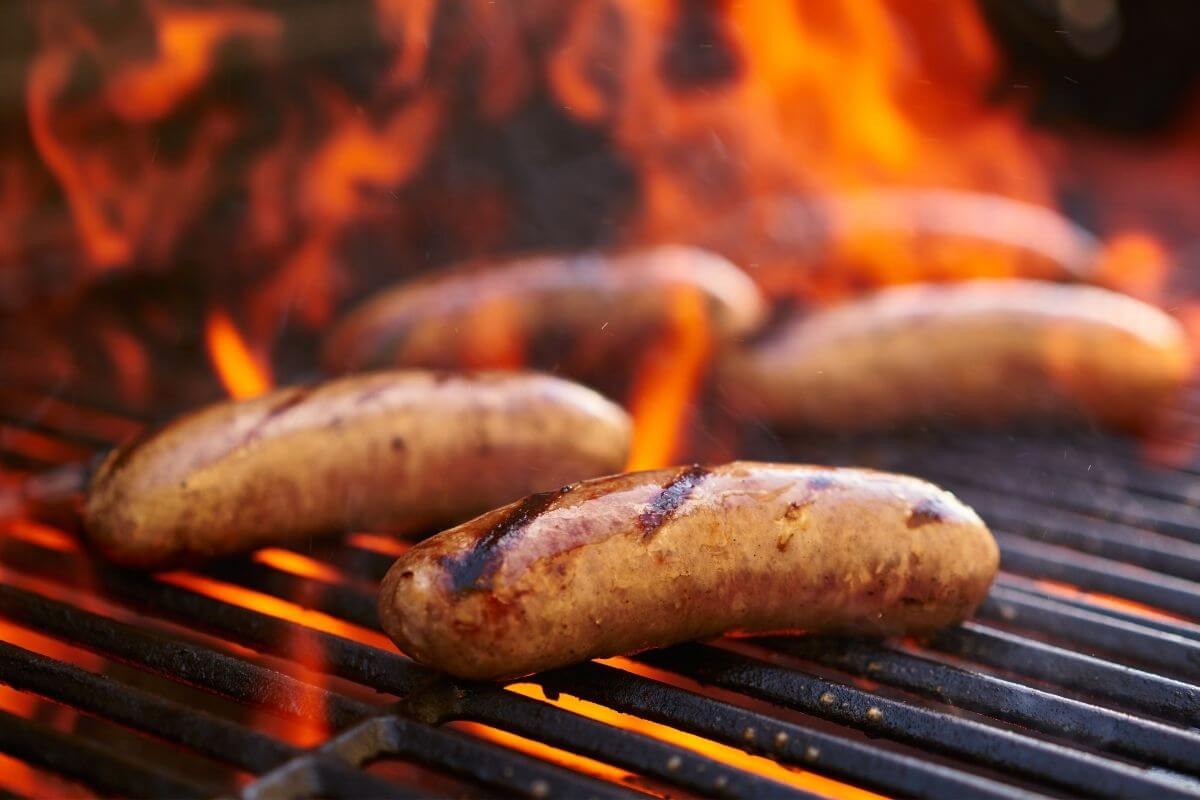 Although hot dogs, sausages, and brats look the same, they are completely different. From the skin, flavor, and spices, the differences are obvious for foodies.
Sausages fall in the minced and ground meat category, encased in artificial casings made of synthetic materials. Most sausages comprise ground beef, pork, veal, turkey, or chicken. There are other varieties, which include lamb, venison, elk, and others.
The common types of sausages are dried, smoked, and fresh. Dried sausages are eaten without any preparation. This was invented to limit the cooking process, and preserve the food without the need for refrigeration.
Hot dogs are pre-cooked sausages made of skeletal meat, grounds, or roasts. They have a homogenous and sticky texture because of the salt. Hot dogs are also derived from meat trimmings of pork and beef.
Meanwhile, bratwurst is a fresh link sausage characterized by a blend of spices and seasonings.
It is more flavorful because of the spices added including nutmeg, ginger, caraway, sage, and others. Often called brats, they are a favorite sausage for backyard gatherings when grilled to perfection.
Most of the time, brats are made of pork, but there are other varieties like beef and veal, in combination with other meats.
Aside from grilling, brats can also be prepared by boiling and steaming.
Fun Facts About Brats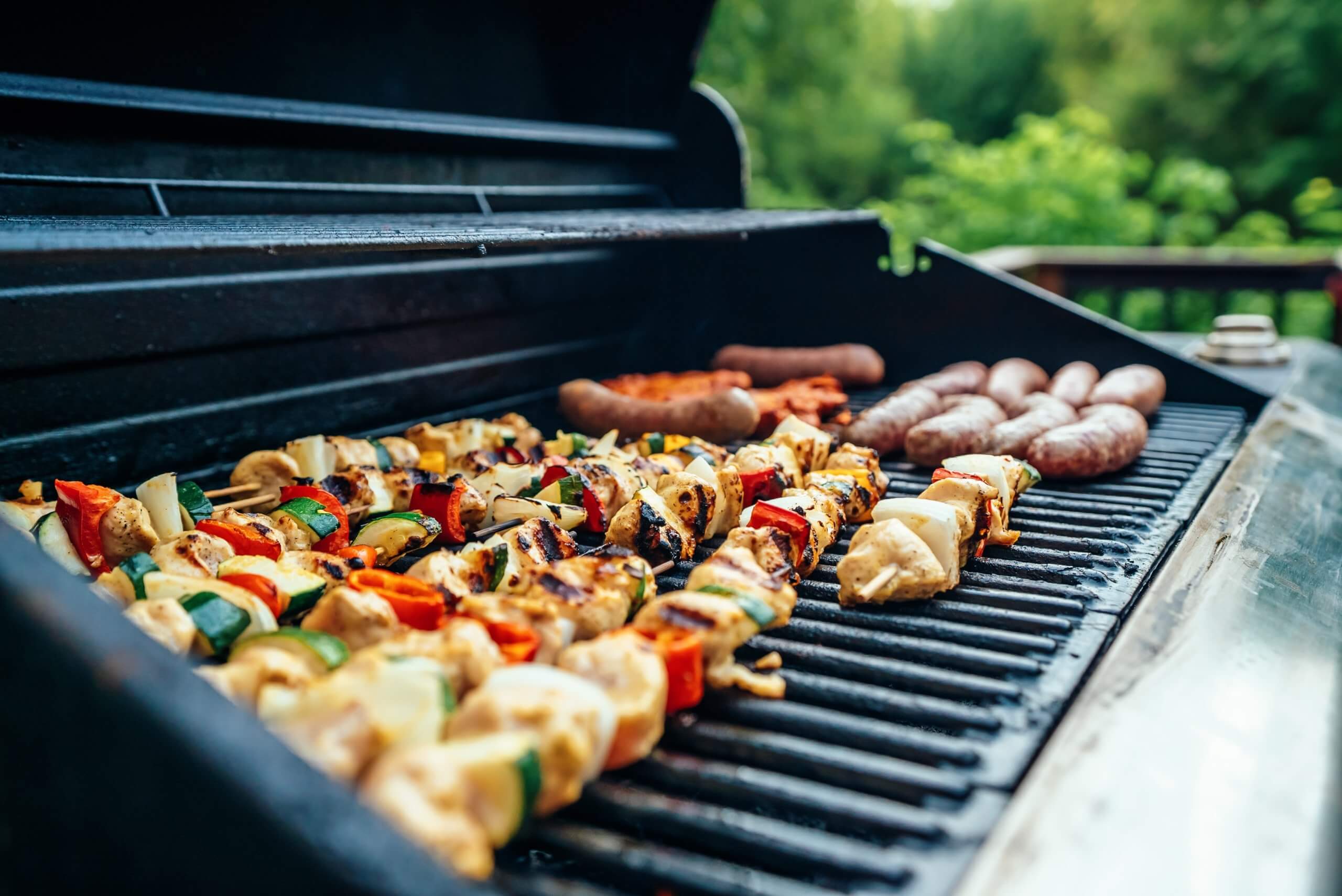 Bratwurst originated in Nuremberg, Germany in the 14th century. The word brat refers to finely chopped meat in German, and wurst is the word for sausage.
Combining the meaning of the two, you come up with a sausage made of chopped meat, hence the name bratwurst.
Because of its popularity, there are about 47 varieties of brats in Germany. More than 84 million people in the United States consumed fresh bratwurst in 2018.
Germany also celebrates National Bratwurst Day on August 16. Lots of bratwursts are served all over the country.
Bottom Line
There are so many ways to enjoy brats. From grilling the fresh meat to serving it alongside delicious sides, you can make your meal more nutritious and filling.
Prepare these side dishes while grilling the bratwurst, and serve them for friends and family during a gathering.
Print
5 Best Brats Side Dishes
Check out these great Side Dish Recipes for Brats that have been shared on Pinterest.
Instructions
Click on each link above to view the pin and recipe.
Obtain all the necessary ingredients to make the recipe.
Follow the steps to create your side dish.
Enjoy your delicious meal =)
Keywords: Best Brats Side Dishes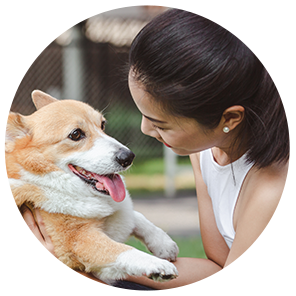 Hi, I'm Linda thanks for stopping by! We're so happy you're here. If you're a foodie and love to cook from home - you're in the right place..
LEARN MORE
Join the mailing list and receive our free newsletter!
Recipe Marker provides you with the best information about home cooking tips, recipes, ingredient substitutes and more. Check out our blog to see the latest articles.