What is IHOP Sauce? IHOP Sauce Recipe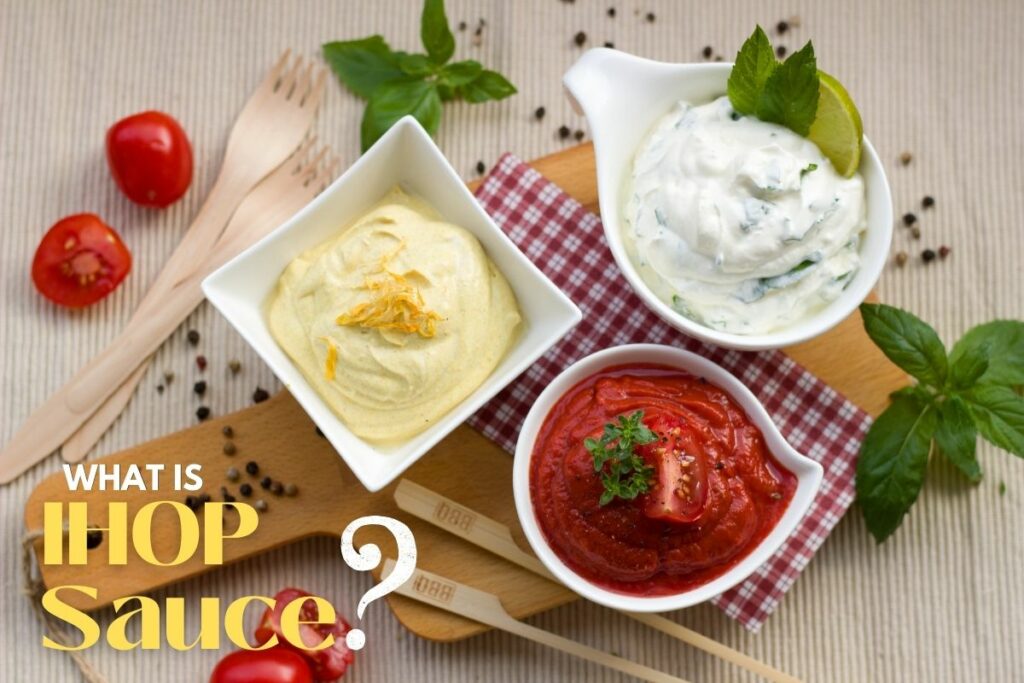 Eating at the International House of Pancakes (IHOP) is truly an experience. Besides their pancakes and waffles, there's something else that usually keeps people coming back and this might just be the signature IHOP sauce, and for good reason.
If you have long been intrigued about the IHOP sauce, look no further. We'll be delving deeper into what this sauce really is and just what keeps it quite addicting. Keep your eyes peeled to know what it's all about.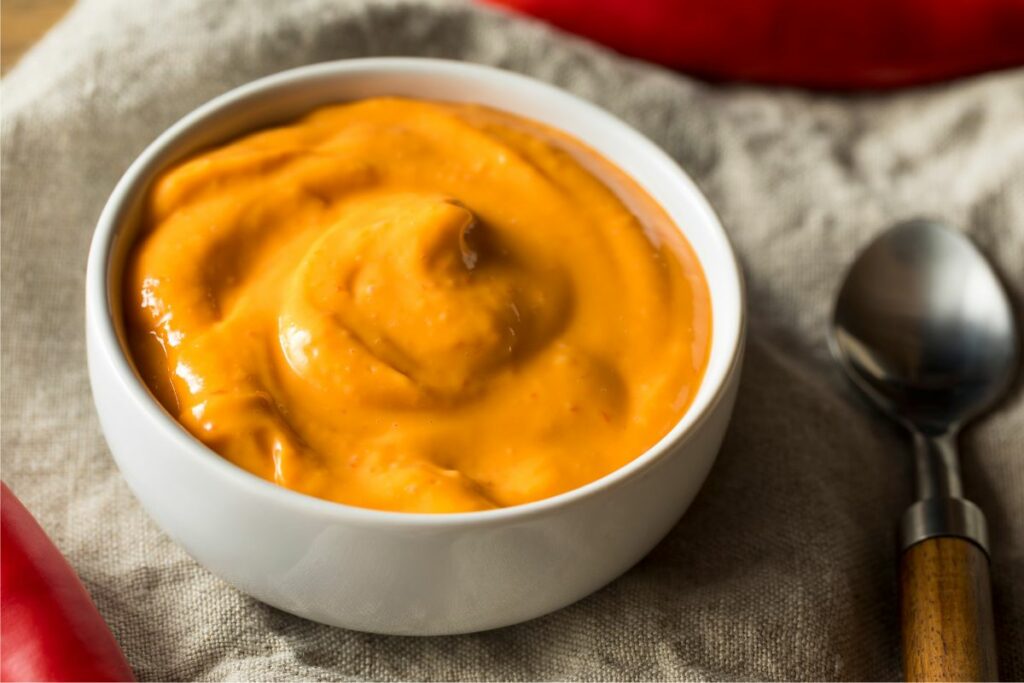 What is IHOP Sauce?
The IHOP sauce is simply a mayonnaise-based sauce that's blended with equal parts ketchup and mustard. This results in a creamy texture and consistency that's orange in color, almost reminiscent of the Thousand Island dressing that just about everyone knows of.
This signature sauce is usually slathered on the brand's burgers, making people think about what's in it. While the ingredients may seem ordinary and it certainly isn't anything new, the taste of this sauce is downright phenomenal.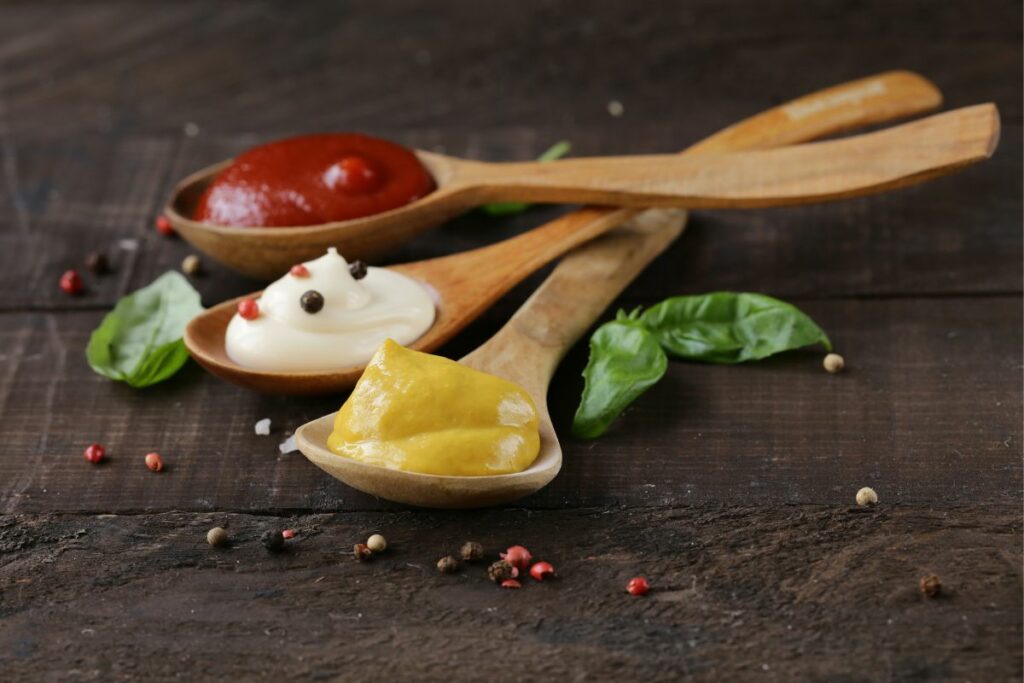 What does IHOP Sauce Taste Like?
Speaking of taste, the flavor profile of the IHOP sauce is something mind-blowing, especially for those who are a fan of complex flavors. The mayonnaise serves as a great foundation with the creaminess and somewhat sour taste that it brings to the table. The emulsified texture also lends some interest, almost making it seem like it has a whipped texture.
The addition of ketchup definitely adds a bit of tanginess to the mix, with the vinegar and tomato combination balancing out the creaminess of the mayo. There's also an undeniable sweetness to the ketchup, rounding out all the flavors.
The mustard isn't to be missed out on as well. Although this condiment doesn't shine in the IHOP sauce, this certainly binds all flavors together, with the sweet and spicy flavor profile it brings. There's a strong tangy taste that's tempered by the mayo and ketchup.
In many ways, we can see why this is reminiscent of the classic Thousand Island dressing and that's because they essentially have the same ingredients, with this dressing being mayo-based as well.
Other Things You Should Know About the IHOP Sauce
It's worth noting that IHOP makes use of mayonnaise as the base for its IHOP sauce. As such, this contains eggs and this is because mayo is made from this, alongside vinegar or lemon juice, to emulsify it. Individuals who may have allergies to eggs should keep this in mind.
Thankfully, there are now vegan alternatives on the market, so you should have no shortage of options to choose from when making your own IHOP sauce.
The IHOP sauce is rich in fat and is said to contain approximately 220 calories in each serving. Around 86% of these calories, however, come from fat.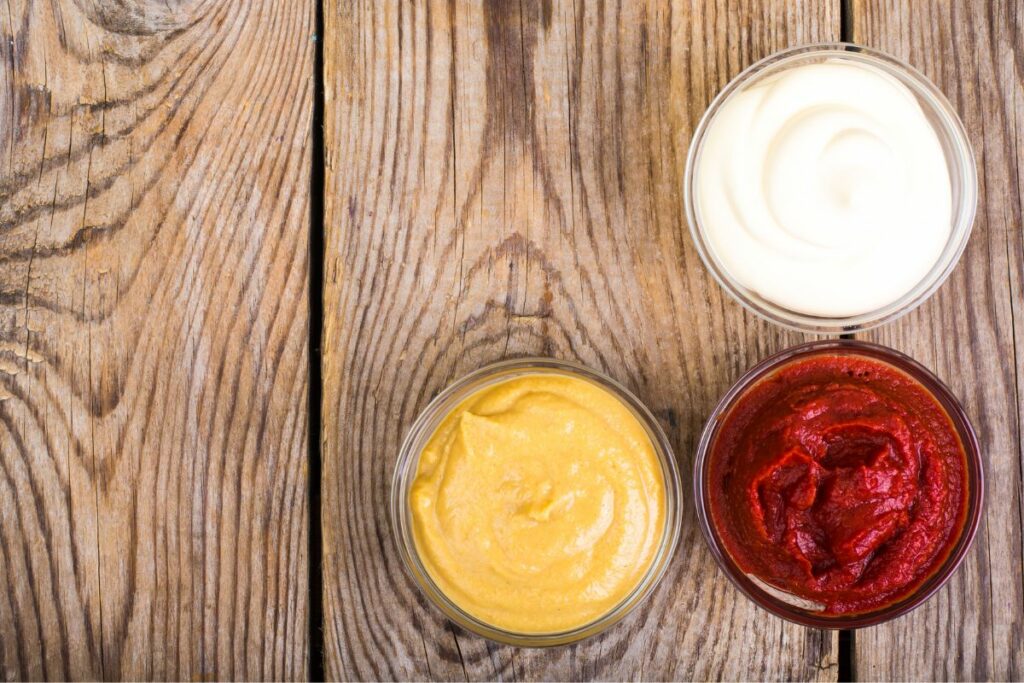 How to Make the IHOP Sauce
Now that you know the components of the IHOP sauce, you might have a hankering for this. Thankfully, all of the ingredients are something you can find in your pantry, so making this will be a breeze. To make this, you'll need the following:
½ cup of mayonnaise
½ cup of French yellow mustard
½ cup of tomato ketchup
All you'll need to do is combine all of the ingredients in a bowl and mix until all of the components have blended well together. Allow this mixture to sit in the fridge for a good 2 to 3 hours to make the flavors meld well prior to serving this.
Although this is easy enough to make, there are times when this just doesn't compare to the original or you just don't feel like making the IHOP sauce. If this is the case, there's nothing wrong with just going to your local IHOP and buying sauces on the side.
Where You Can Use the IHOP Sauce
Burgers are a great choice for putting on the IHOP sauce and you can definitely see this in the brand's menu. We can see why this works – the grilled meat's charring is complemented by the creaminess and tanginess of this sauce, balancing out all of the flavors. We imagine that this can work with a lot of sandwiches as well.
But aside from burgers, you can definitely use this sauce for a lot of things. As a matter of fact, you can even dip your fried chicken or chicken strips into this. The creaminess of the sauce cuts through the possibly cloying taste of the fried chicken.
We imagine that this sauce can also be great for dipping. Whether it's the traditional fries, sweet potato fries, or even zucchini fries, this sauce can be the ideal dip for just about anything.
The Bottom Line
The IHOP sauce is truly an iconic condiment that's as versatile as it comes. Now that you know more about this sauce, you can easily recreate this at home or even have the option to pair this with more than just burgers.
Print
IHOP Sauce Recipe (Copycat)
Are you craving the delicious IHOP sauce but don't know how to make it? You can recreate it at home using simple ingredients from your pantry! This easy recipe will have you enjoying the taste of IHOP sauce in no time.
Learn how to make IHOP Sauce by following these simple steps:
Author:
Prep Time:

5 minutes

Cook Time:

0 minutes

Total Time:

5 minutes

Yield:

1.5 cups

1

x
Category:

Sauce

Method:

Mixing

Cuisine:

Sauce
½ cup

mayonnaise

½ cup

French yellow mustard

½ cup

tomato ketchup
Instructions
In a medium-sized mixing bowl, combine the mayonnaise, French yellow mustard, and tomato ketchup.
Mix the ingredients together until they are well combined and have a smooth consistency.
Cover the bowl with plastic wrap or a lid and place it in the refrigerator to chill for 2 to 3 hours. This allows the flavors to meld together and enhances the overall taste of the sauce.
After the chilling time, remove the sauce from the refrigerator and give it a good stir before serving.
Notes
Serve this homemade IHOP-style sauce with your favorite breakfast dishes, and sandwiches, or as a dipping sauce for fries, chicken tenders, and more. Enjoy the convenience of making this tasty sauce in your own kitchen!
If you don't feel like making the sauce yourself, or if you want the original IHOP sauce, you can always visit your local IHOP and purchase their sauces on the side.
Nutrition
Serving Size:

2 tbsp

Calories:

90

Sugar:

3g

Sodium:

290mg

Fat:

7g

Saturated Fat:

1g

Unsaturated Fat:

0g

Trans Fat:

0g

Carbohydrates:

5g

Fiber:

0g

Protein:

0g

Cholesterol:

5mg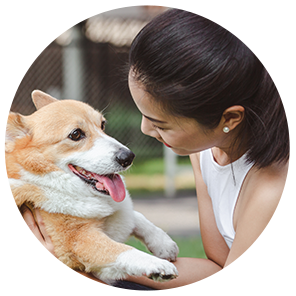 Hi, I'm Linda thanks for stopping by! We're so happy you're here. If you're a foodie and love to cook from home - you're in the right place..
LEARN MORE
Join the mailing list and receive our free newsletter!
Recipe Marker provides you with the best information about home cooking tips, recipes, ingredient substitutes and more. Check out our blog to see the latest articles.