What to Serve with Beef Stroganoff? 6 Best Side Dishes (updated 2023)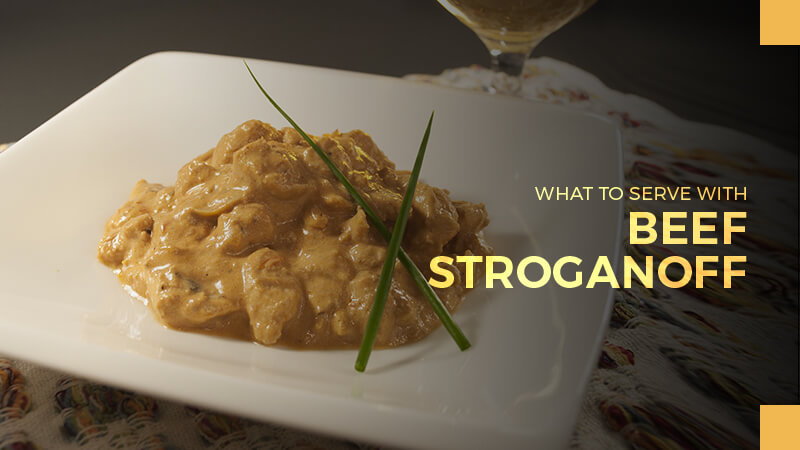 Are you making Beef Stroganoff and curious about what best to serve with it? In this article, we share our recommendations.
Beef stroganoff is a classic, weeknight staple, a well-loved comfort food the world over. Easy to make any day of the week, this fork-tender and flavorful dish make for the perfect heartwarming dinner (or lunch).
The rich, creamy, buttery, and earthy taste of beef stroganoff is sufficient to make anyone drool. However, paired with the best side dishes will transform your meal into something more fabulous and unforgettable.
If you and your family love this beef dish, spice up your meal with some of the best-tasting sides sure to complement your main dish.
With these variations, you will make your beef stroganoff more exciting than ever. Check out some of these combinations below.
What Is Beef Stroganoff?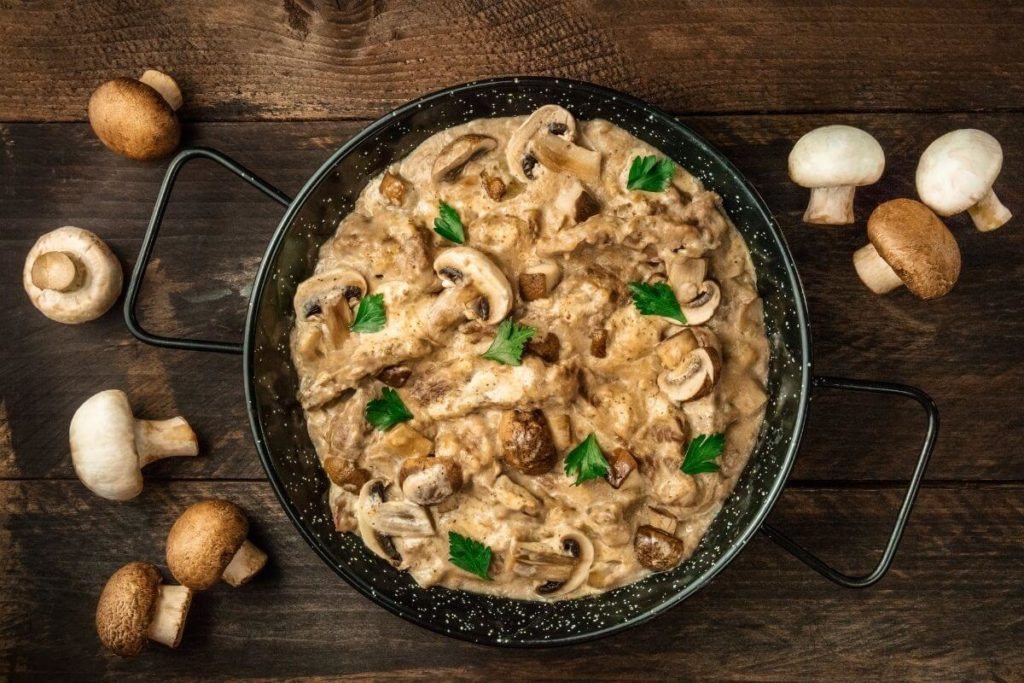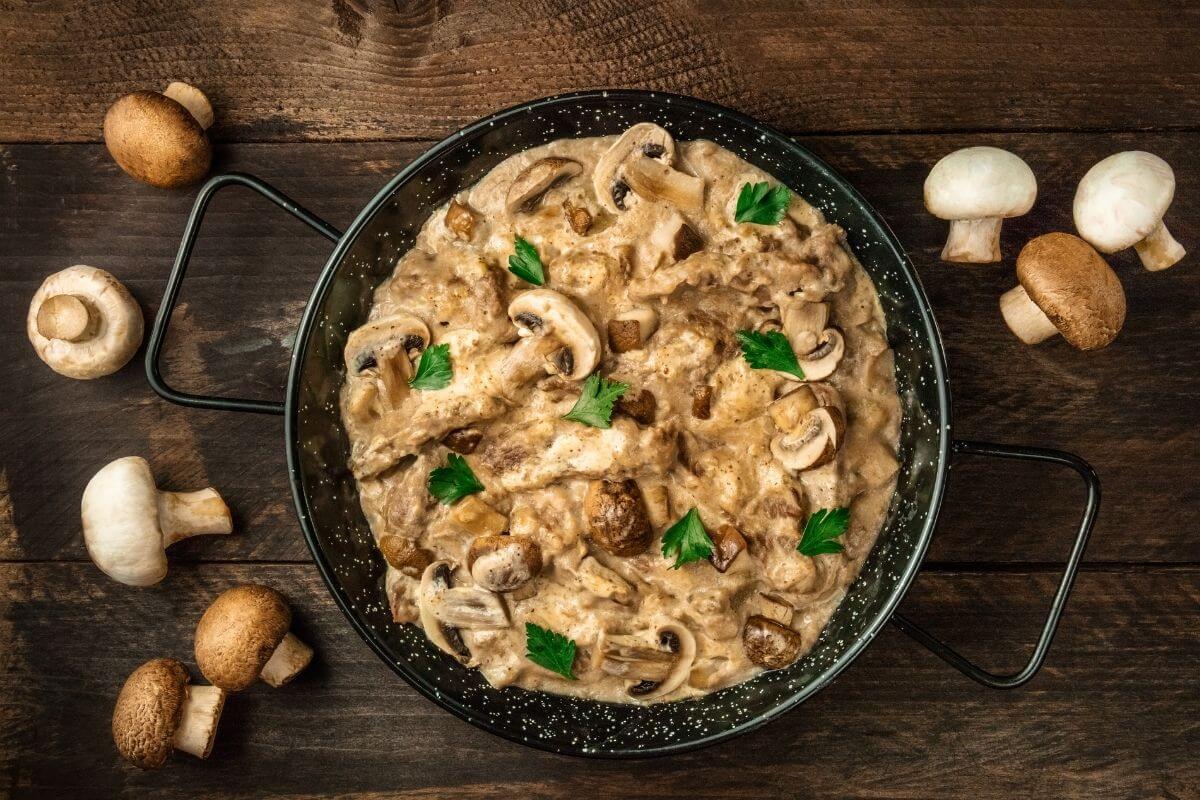 With Russian origins, beef stroganoff refers to a creamy, earthy dish made with thin and tender strips (or cubes) of beef slowly cooked in a rich gravy traditionally made with sour cream.
The meat is complemented with various spices and herbs, as well as the earthy taste and texture of mushrooms. Consumed on its own, beef stroganoff has a rich, creamy, and buttery taste.
The dish is often attributed to Count Pavel Stroganov in Russia, in partnership with the French chef employed by the family.
The Stroganovs were considered one of the oldest aristocrats in Russia and lived a life of luxury, thus the extent of hiring French chefs while still catering to their native Russian palate.
The original beef stroganoff recipe was named after the family and was initially made with Russian sour cream and a basic French mustard sauce. The addition of mushrooms, onions, and sometimes tomato sauce, only came about later to add more texture and flavor.
Side Dishes to Serve with Beef Stroganoff
Thanks to the various additions to and experimentation conducted on this dish, there are now numerous side dishes that complement the rich taste of beef stroganoff. If you are looking for a delectable pairing, below are some options to try:
1. Buttered Egg Noodles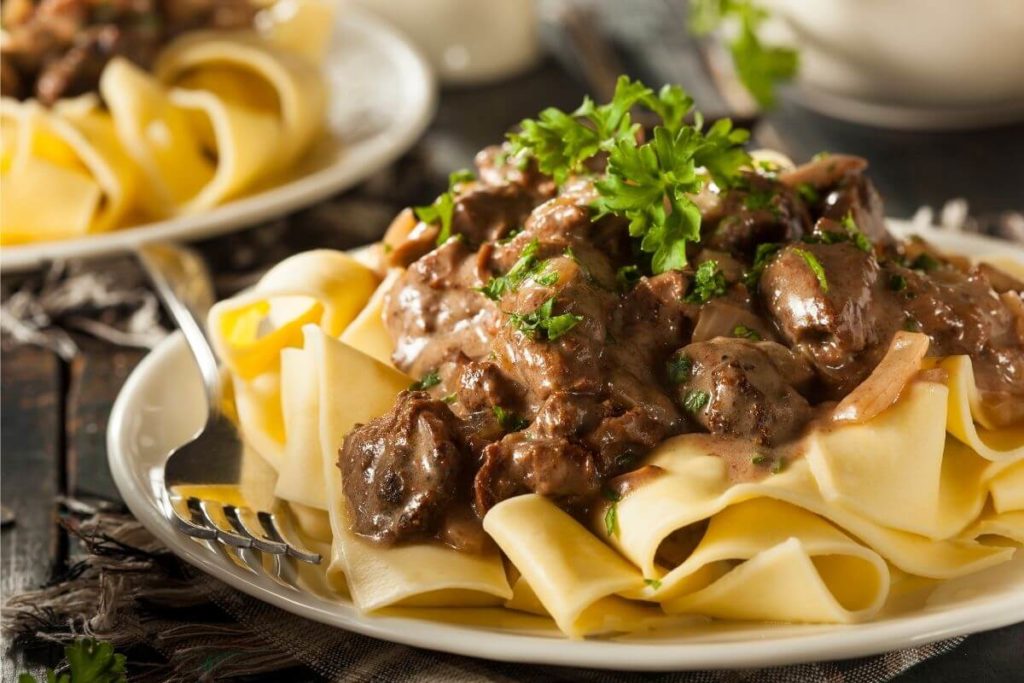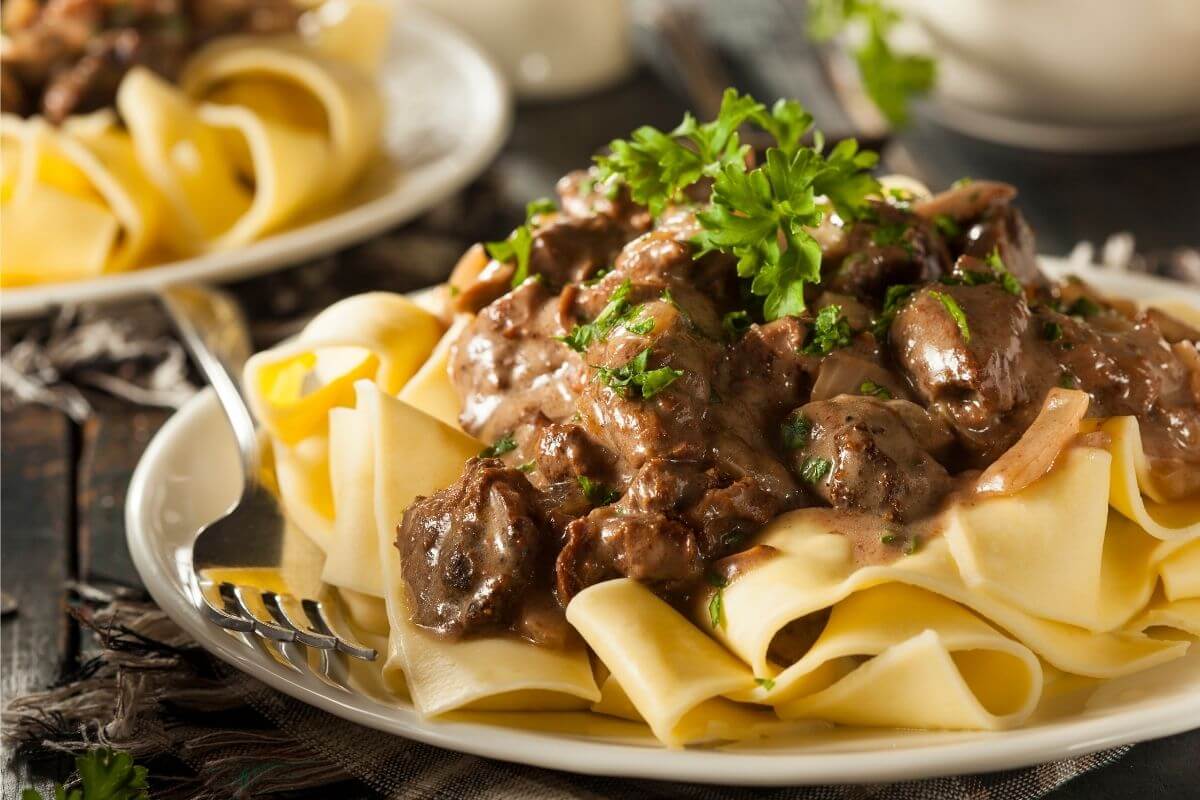 Traditional beef stroganoff comes over buttered egg noodles. The light and chewy texture of egg noodles act as the perfect contrast to the rich dish.
The sauce also coats the noodles seamlessly with the ridges soaking up the cream mixture beautifully.
Their relatively neutral taste, compared to the flavorful and umami-filled goodness of beef stroganoff, makes egg noodles a great partner. Plus, they have fewer calories compared to rice and even traditional pasta.
2. Pappardelle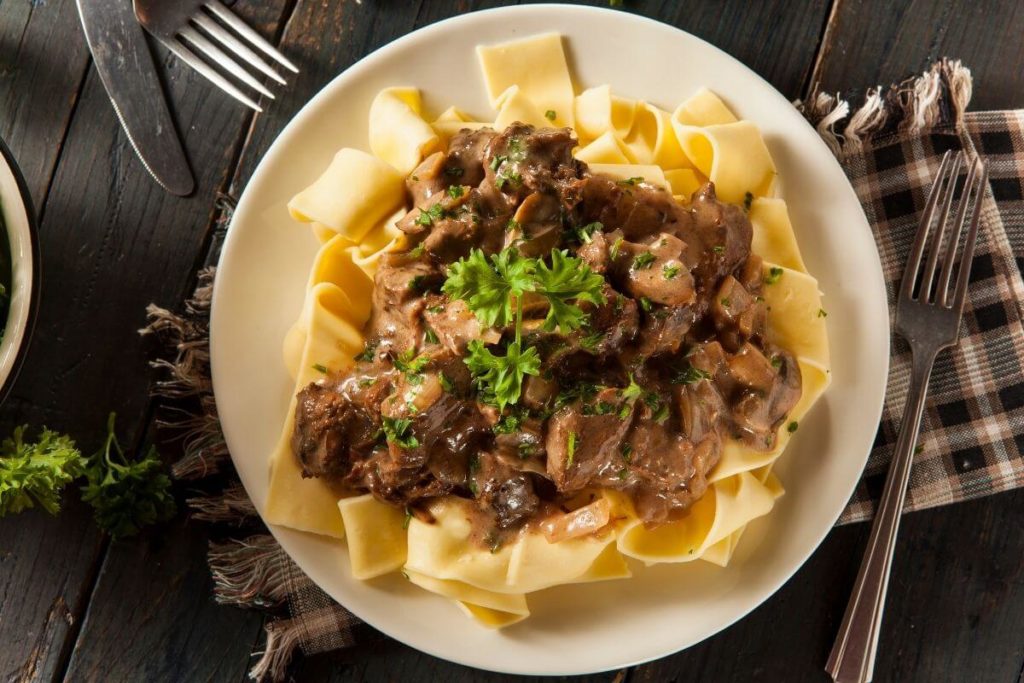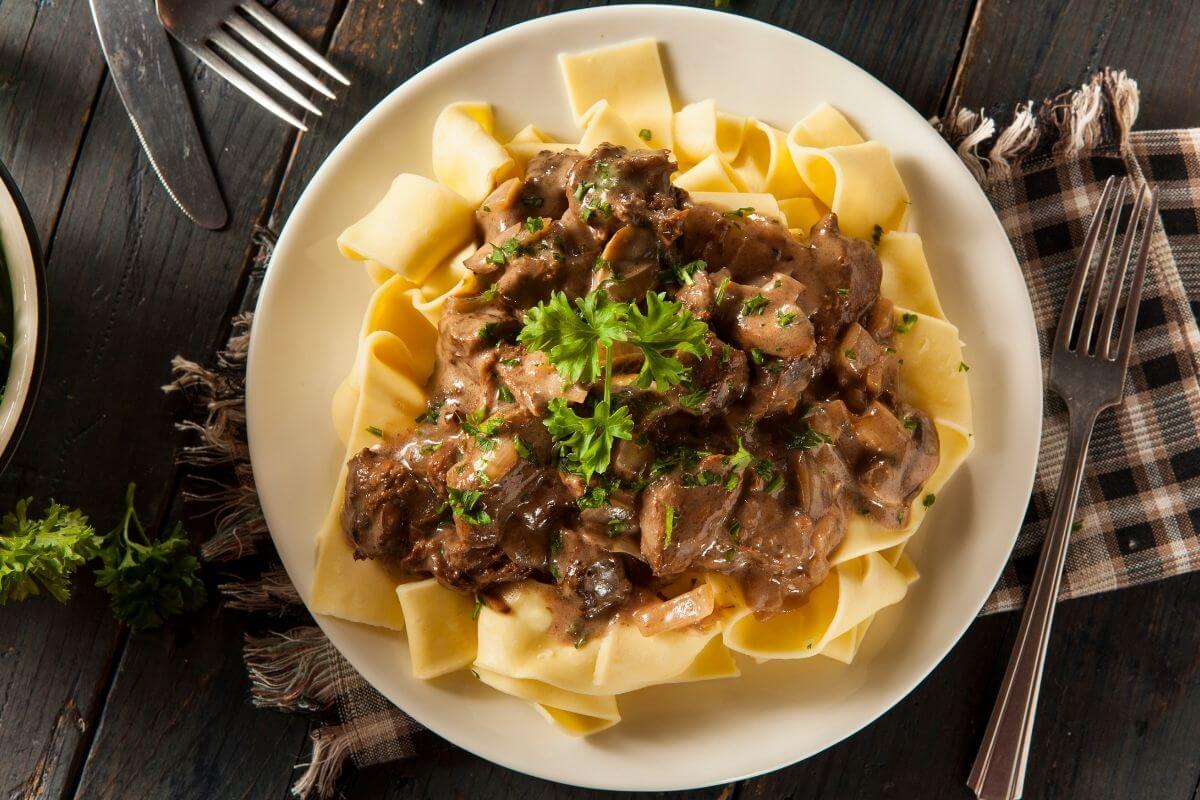 If you don't shy away from indulgence and want to take your meal to a whole new level, why not serve it with pappardelle?
Similar to buttered egg noodles, pappardelle acts as a wonderful foundation for the creamy sauce.
However, bear in mind that pasta of this kind usually has more starch and carbohydrates, which makes for a much more filling meal.
3. Rice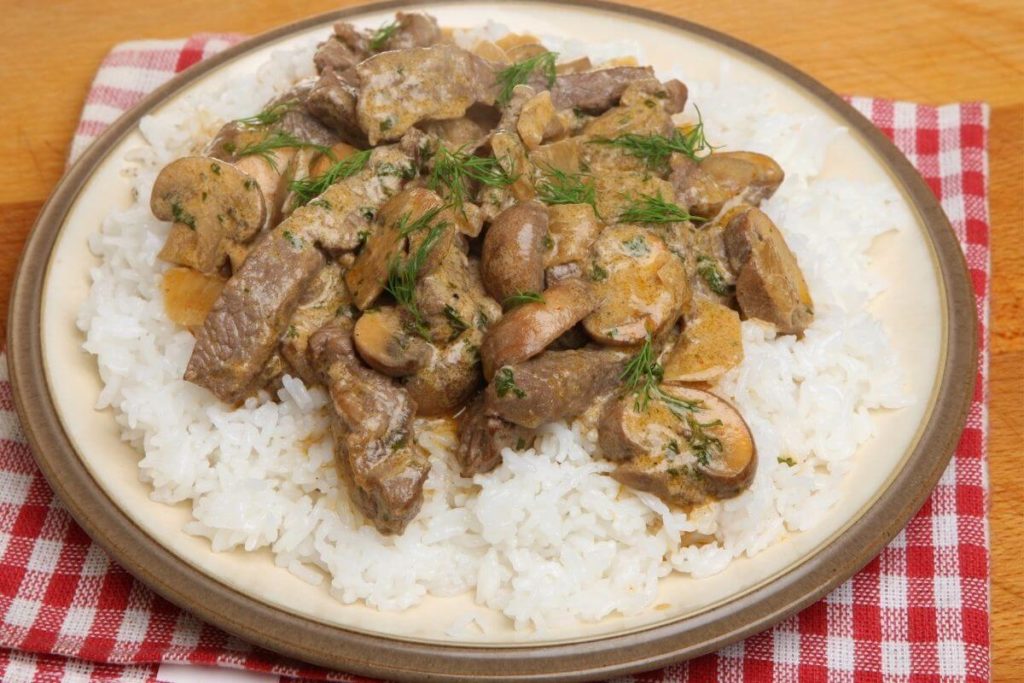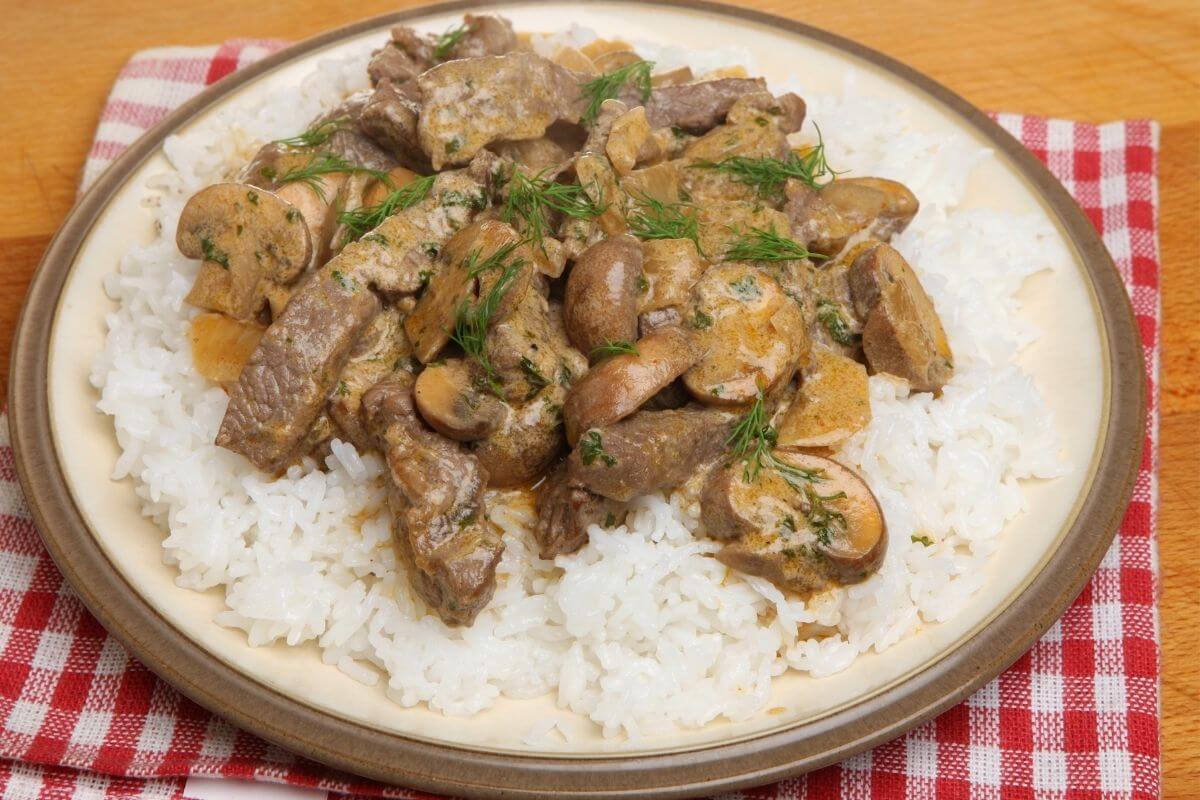 You can also pair your beef with rice. Because of its mild, neutral taste, rice can offset the rich taste of the stroganoff.
Plus, spooning some of the sauce onto the rice coats the grains evenly, allowing you to get a spoonful of flavor in every bite.
4. Potato Fries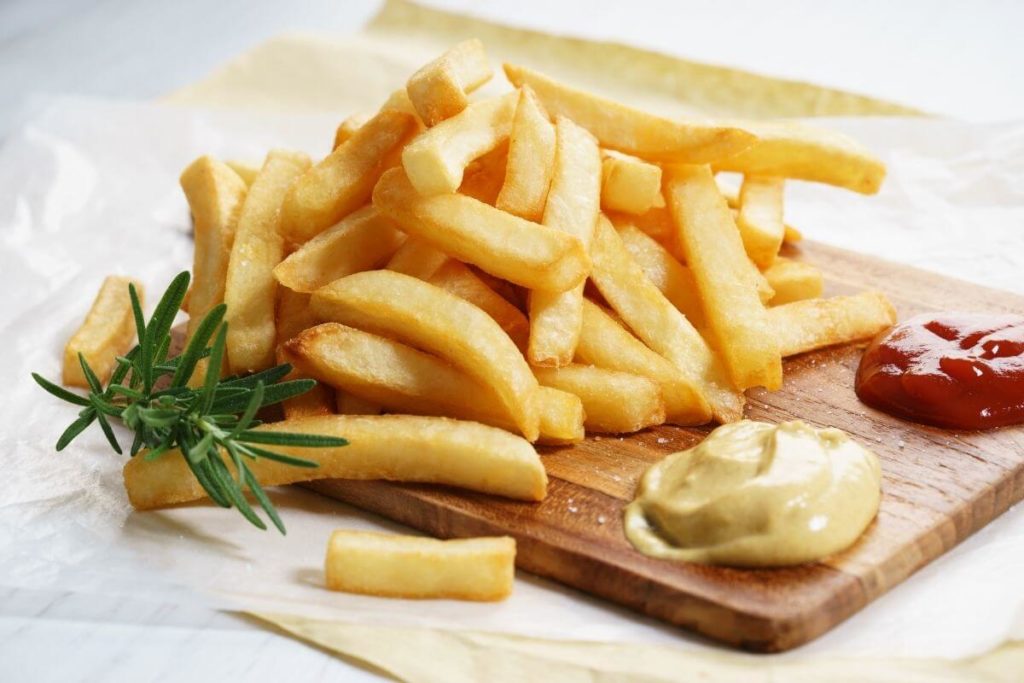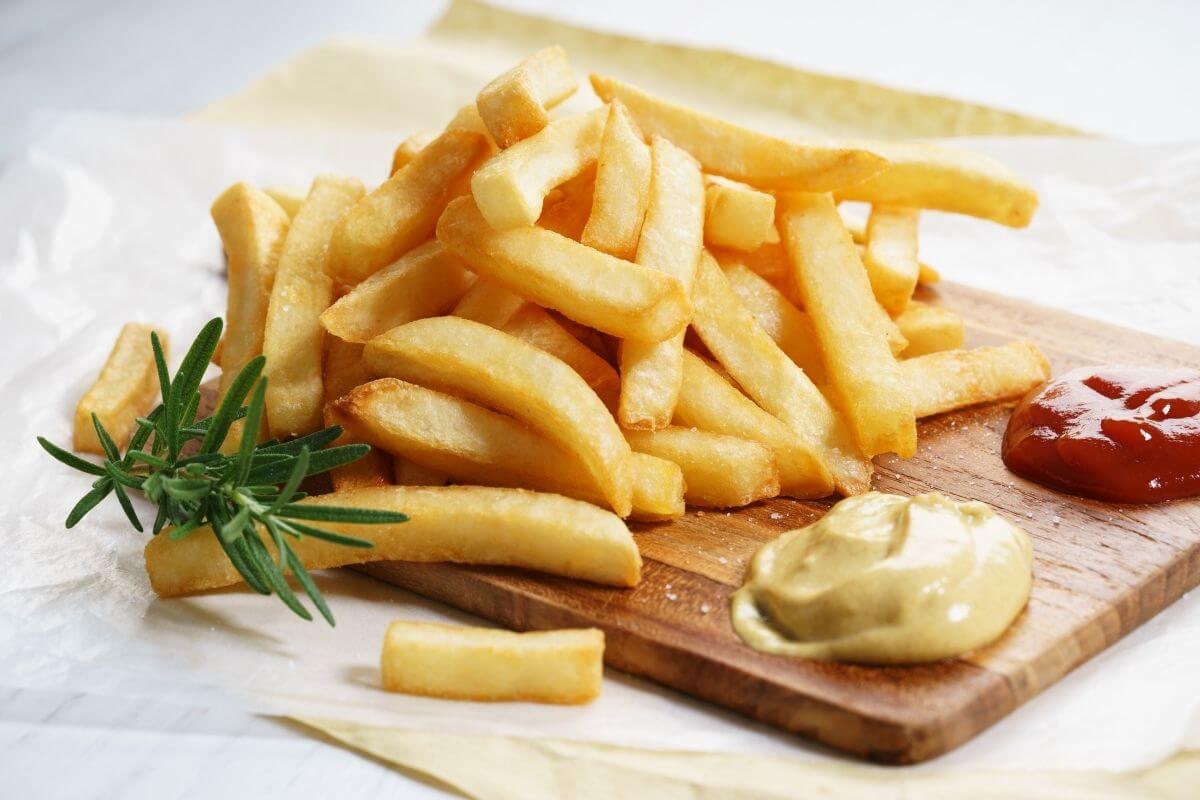 Potato fries, or French fries, are also a suitable counterpart. Their fried and crunchy texture goes well with the soft, creamy texture of stroganoff.
5. Vegetable Salad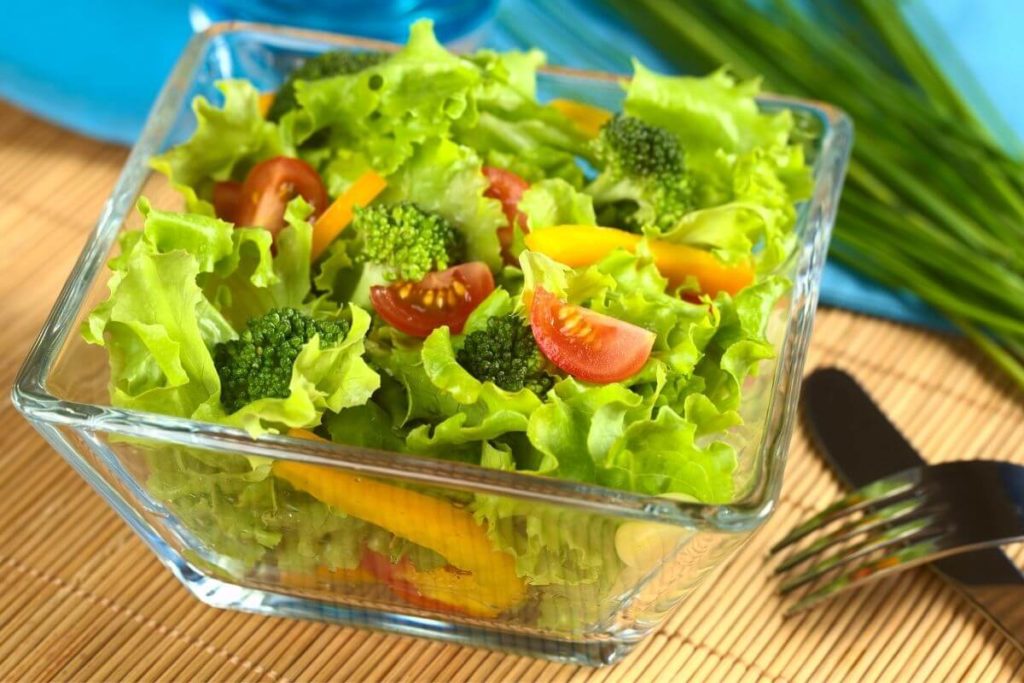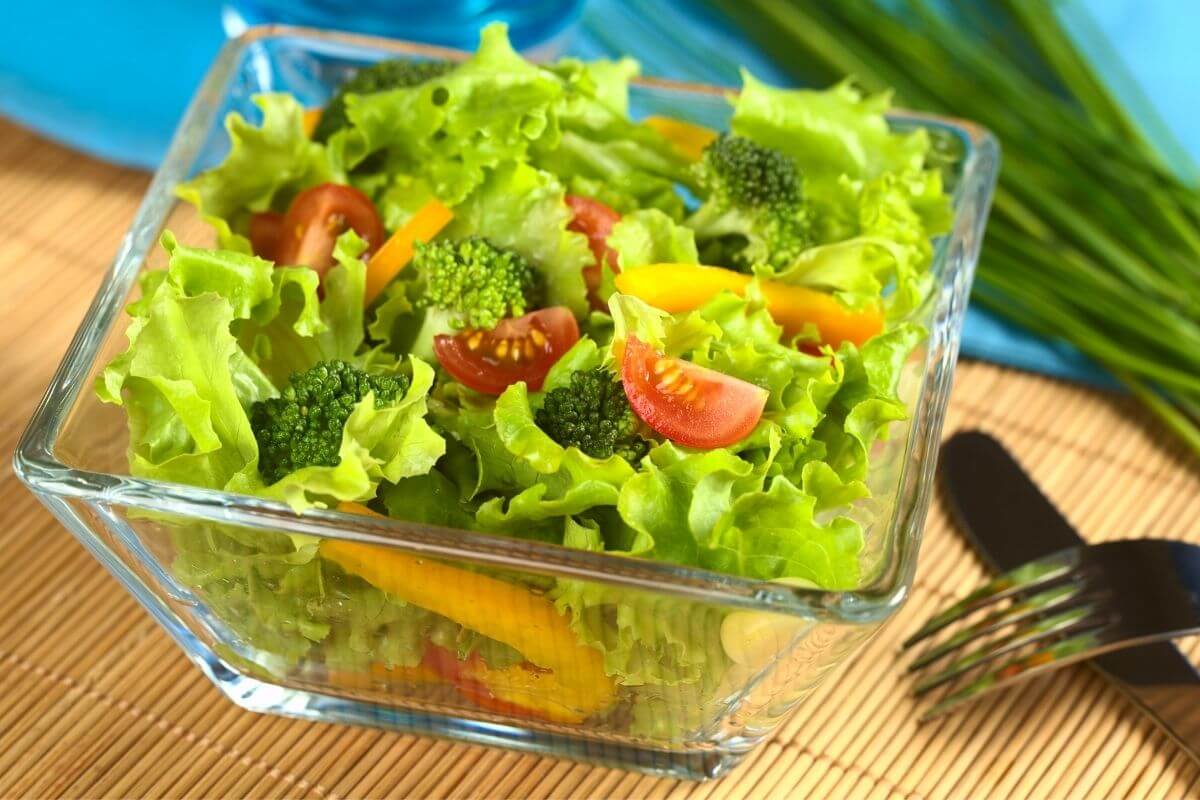 If you simply want something light, you will never go wrong with a side of vegetable salad. The light, refreshing, and somewhat tangy taste of the salad balances the taste of the decadent beef stroganoff. The crunchy texture is also a welcome addition to the tender beef.
Since beef stroganoff is a traditional Russian dish, you might want to head the Russian route on this one as well. A traditional Russian salad is easy enough to make with cucumber, tomatoes, scallions, and dill.
The combination of these veggies will serve as a palate cleanser of sorts that matches the creamy dish.
6. Braised Red Cabbage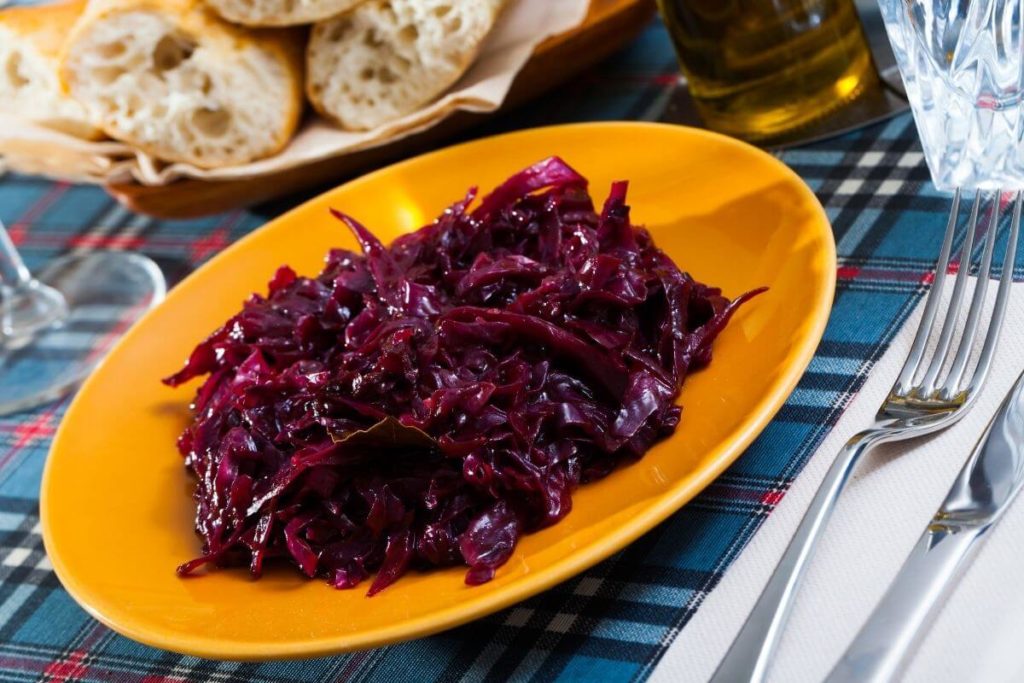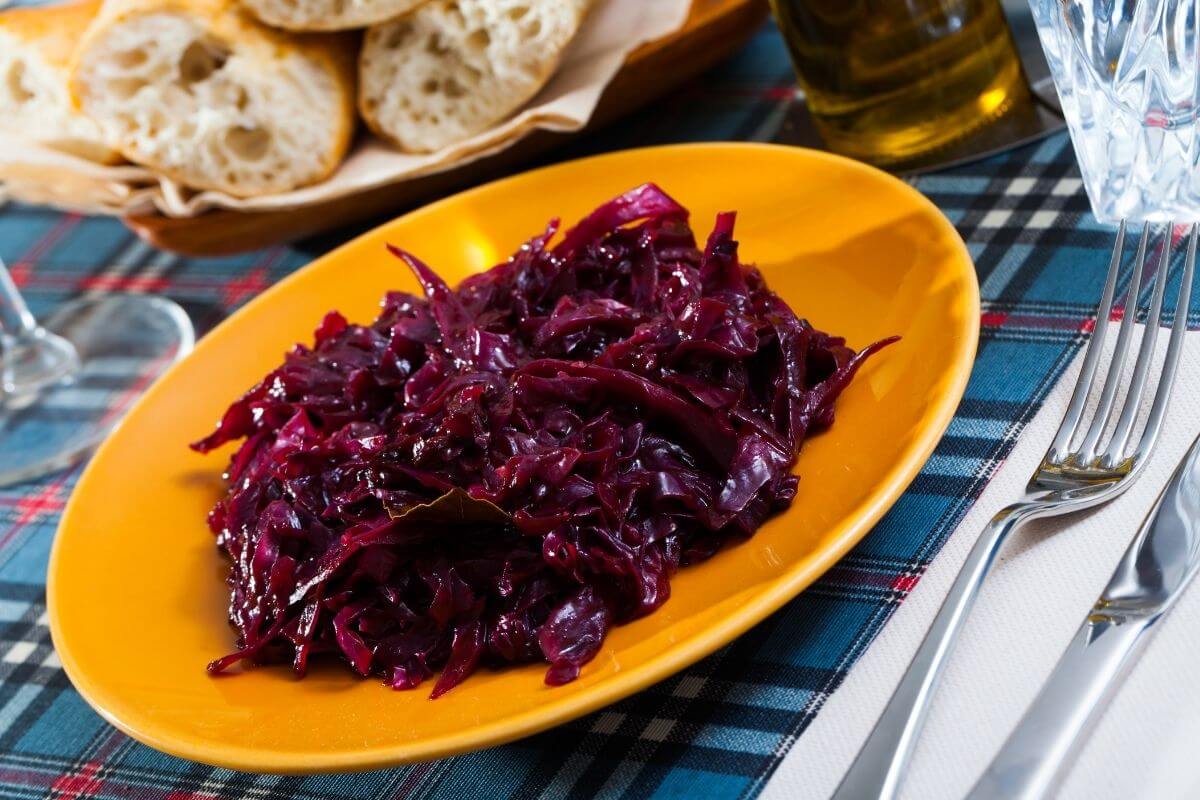 You might want to try another traditional and common Russian side dish, braised red cabbage.
Often made with sugar and apples, this side dish not only adds that much-needed pop of color, but also serves as a nutritious and filling addition to your meal.
Plus, the subtle sweet taste of red cabbage serves as a nice contrast to the savory beef dish.
The Bottom Line
Ready to give your weeknight meals another dimension?
With the help of these side dishes, you can certainly elevate your humble beef stroganoff into a gastronomic delight everyone will surely love.
Print
6 Best Beef Stroganoff Sides
Check out these great Side Dish Recipes for Beef Stroganoff that have been shared on Pinterest.
Author:
Prep Time:

5 minutes

Cook Time:

10 minutes

Total Time:

15 minutes

Yield:

2 Servings

Category:

Sides

Method:

Baking

Cuisine:

Meal
Instructions
Click on each link above to view the pin and recipe.
Obtain all the necessary ingredients to make the recipe.
Follow the steps to create your side dish.
Enjoy your delicious meal =)
Keywords: Best Beef Stroganoff Sides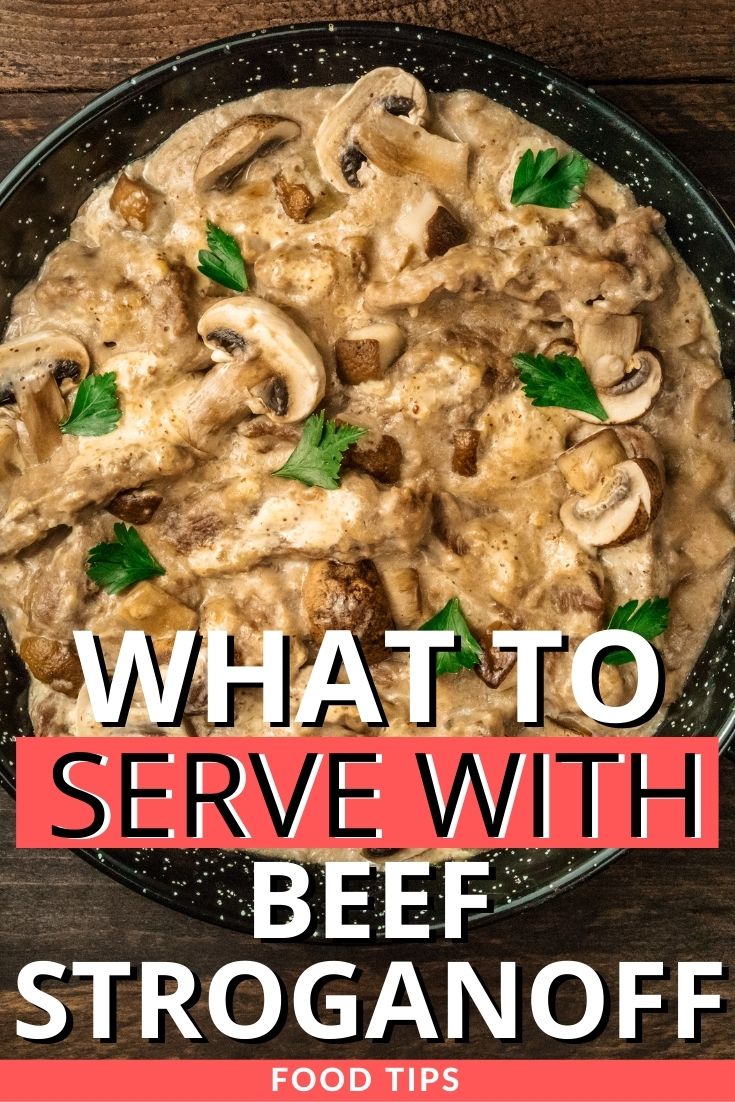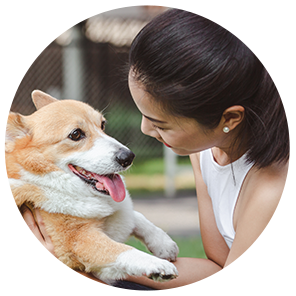 Hi, I'm Linda thanks for stopping by! We're so happy you're here. If you're a foodie and love to cook from home - you're in the right place..
LEARN MORE
Join the mailing list and receive our free newsletter!
Recipe Marker provides you with the best information about home cooking tips, recipes, ingredient substitutes and more. Check out our blog to see the latest articles.