Top 10 Best Sides for Hamburger Helper to try in 2023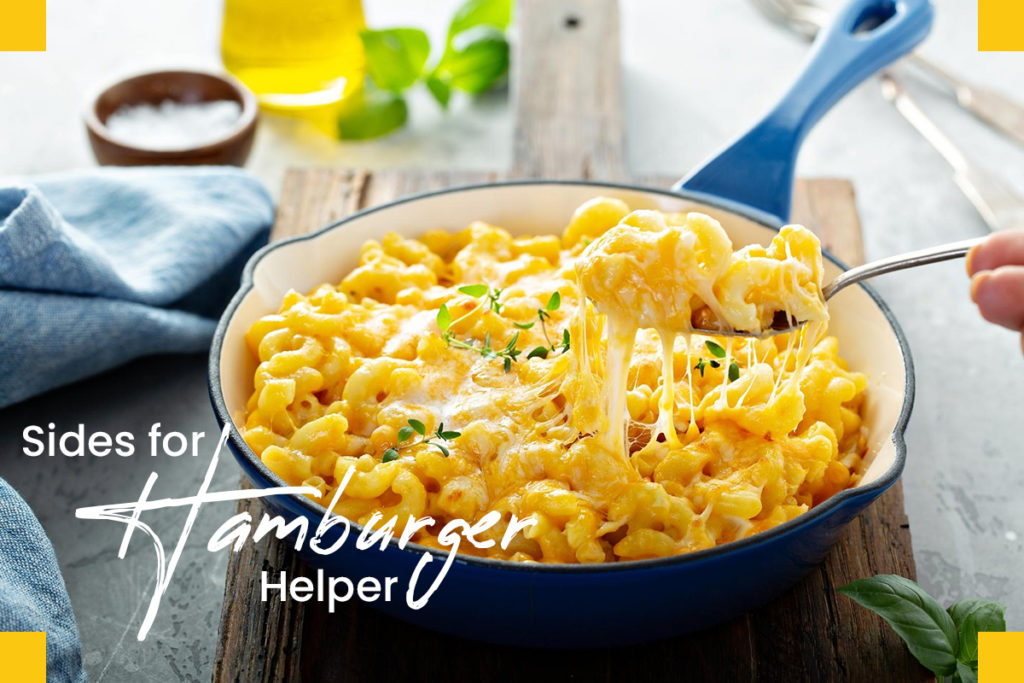 Are you looking for some great side dishes to serve with Hamburger Helper? Stick around as we share the most popular sides of Hamburger Helper below.
But before we begin, let me share a little background about Hamburger Helper.
What is Hamburger Helper?
During the late '70s, the cost of meat was skyrocketing. People wanted to serve their meals with protein.
Many families were concerned that they weren't going to be able to feed their families with only one pound of ground beef.
Betty Crocker and General Mills banded together to find a solution to help families get the biggest bang for their buck.
They aimed to help feed America's large families during these uncertain times.
Thus, Hamburger Helper was born. Today, Hamburger Helper can be considered quintessential American comfort food. Tender pasta, creamy sauce, and ground meat make for a delicious meal.
While hamburger helper might be a meal on its own, adding sides can help curve your appetite.
Let's review what to serve with Hamburger Helper.
Best Sides for Hamburger Helper
1. Garden Salad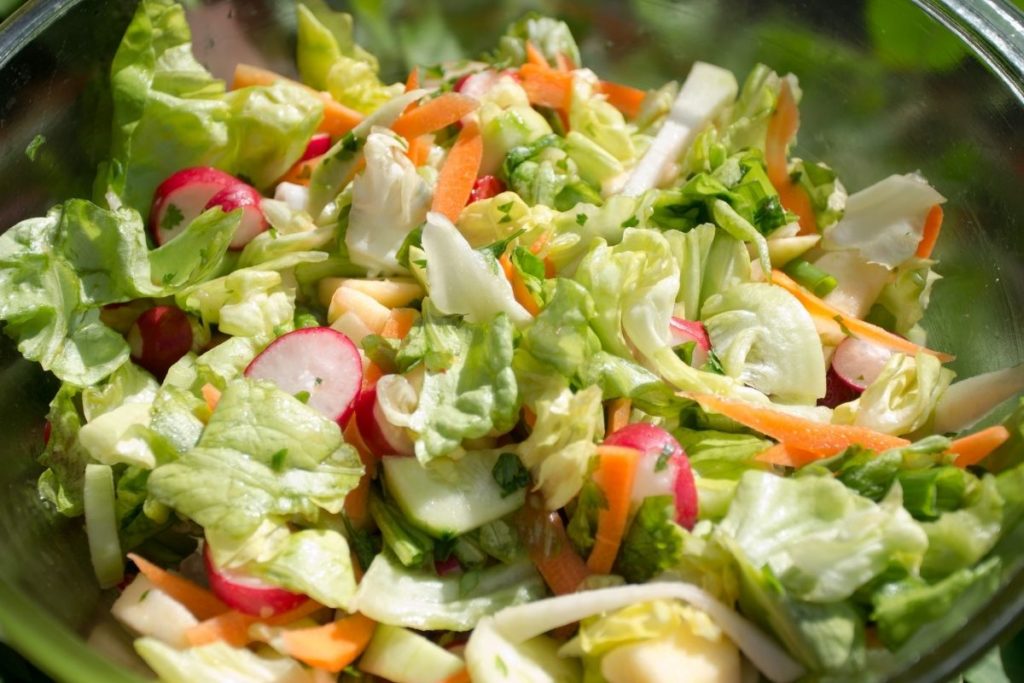 Try a lighter fare, like a garden salad to accompany your entrée. It's a delicious and simple way to incorporate more vegetables into your diet.
The salad may offset some of the heaviness that is present in the Hamburger Helper. Allowing you to achieve a balanced meal.
There are no rules when it comes to what you may include in your salad.
You may also choose an array of salad dressings, like a vinaigrette or a creamy dressing like ranch. The topping combinations are endless.
2. Sauteed Mushrooms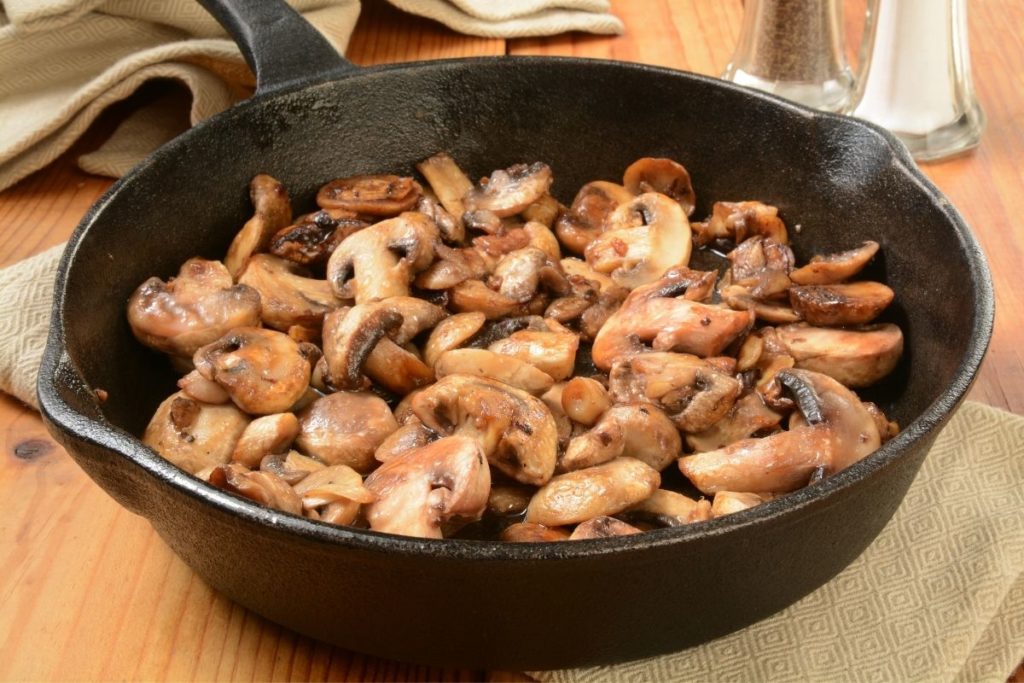 Sautéed mushrooms are another healthy side dish. The flavor and texture of sauteed mushrooms are irresistible.
Sautéed mushrooms can be made with a variety of spices and other ingredients, like onions. Delicious!
The umami flavors that are present in mushrooms are the perfect side to the Hamburger Helper because of the similar umami notes present within the entrée.
3. Sauteed Spinach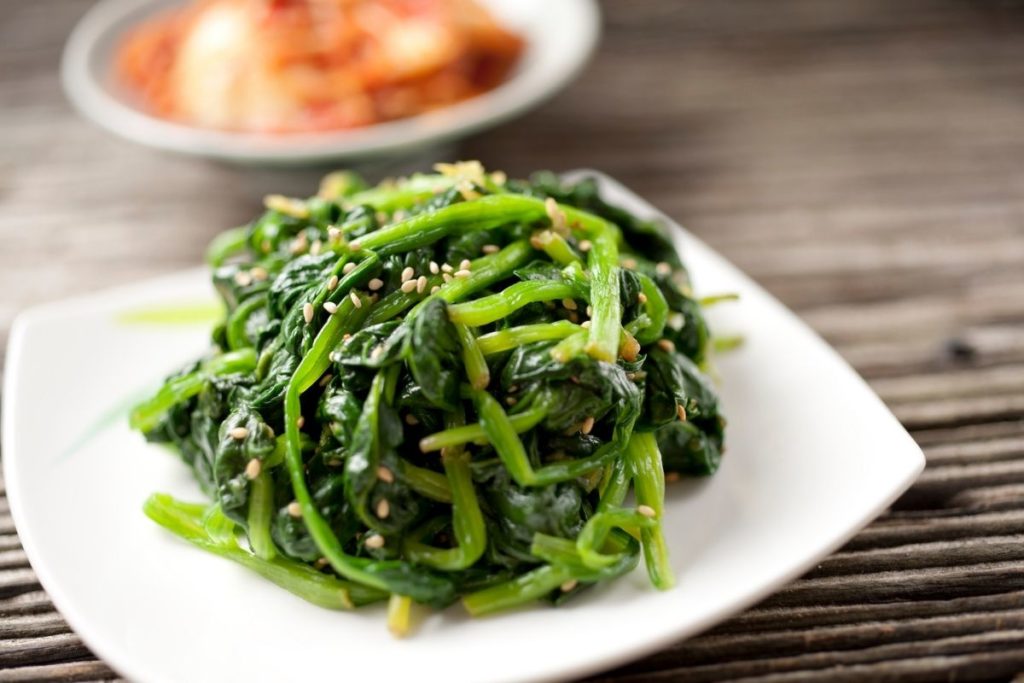 Sauteed spinach may not be the first thing that comes to mind when pairing it with Hamburger Helper, but hear us out!
Spinach can be a great side dish because of the robust and acidic flavor profiles that are present in cooked spinach.
The robust flavors balance the cheesy flavors in Hamburger Helper.
Try adding fresh crushed garlic and red pepper flakes to the spinach for a spicy garlicky flavor.
4. Peas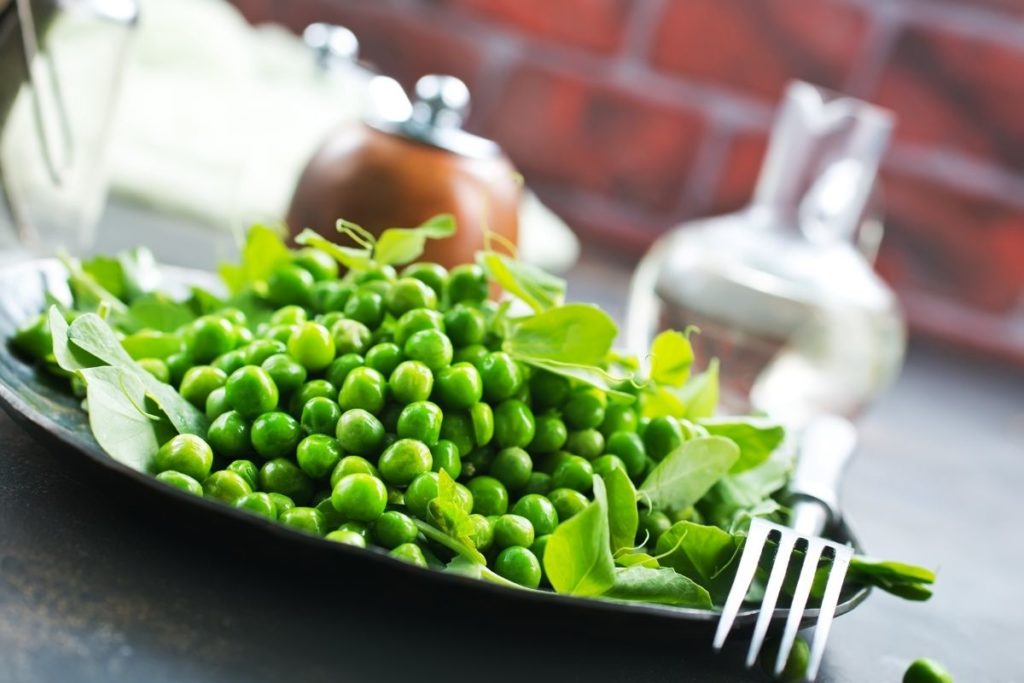 Peas are another traditional vegetable side dish that deserves its place alongside your Hamburger Helper dinner.
Sweet peas have a sweet and earthy flavor that pairs well with Hamburger Helper's flavor.
Peas are widely available in many grocery stores.
We recommend trying frozen peas because they are the perfect portion size for a family and it's sometimes cheaper than buying fresh if you're on a budget.
5. Grilled Peppers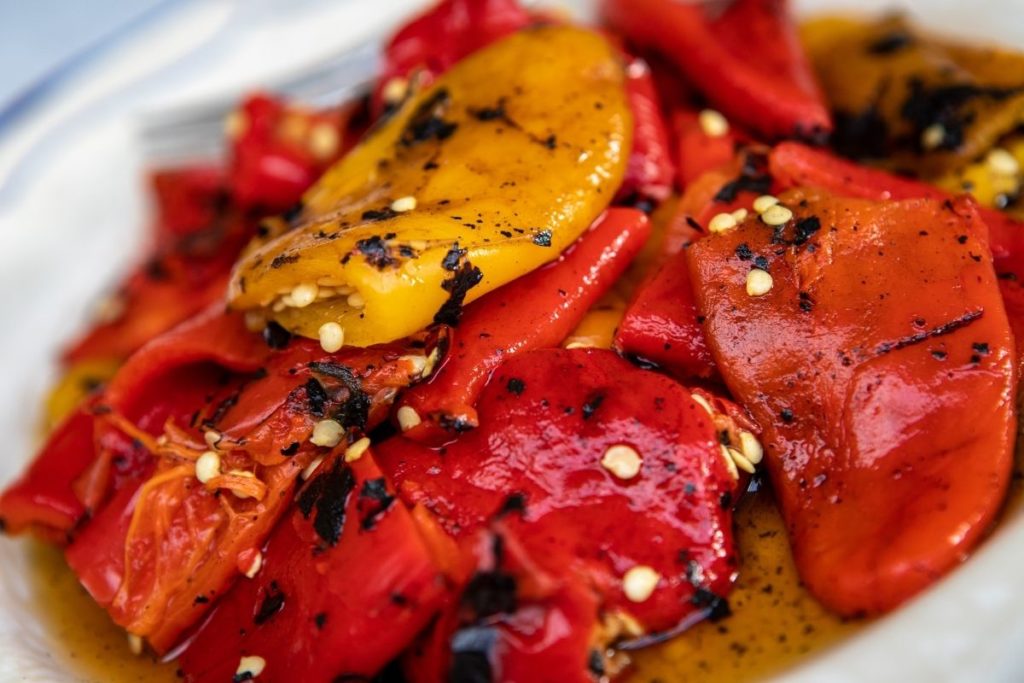 Grilled peppers bring color and flavor to Hamburger Helper with a desirable combination of sweetness and earthiness.
Try grilling bell peppers. The char from the grill will add a great smoky flavor to the dish.
Grilling your vegetables also enhances their natural sweetness.
For a social-media-worthy side dish, use a variety of bell peppers. Red, yellow, and orange peppers always photograph well.
6. Roasted Vegetables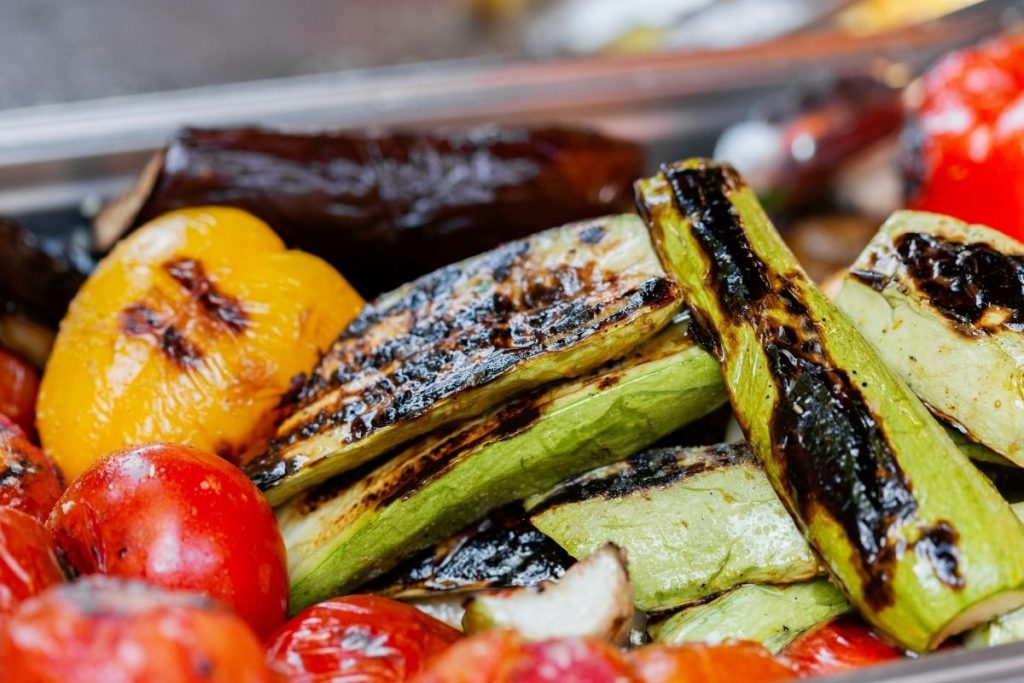 Roasted vegetables may also be served with Hamburger Helper.
There are endless possibilities from cauliflower, Brussels sprouts, bell peppers, and even potatoes.
Toss your vegetables in the oven with a quick sprinkle of olive oil, salt, and pepper. Roast at 350 degrees for thirty minutes for perfectly roasted veggies.
7. Carrots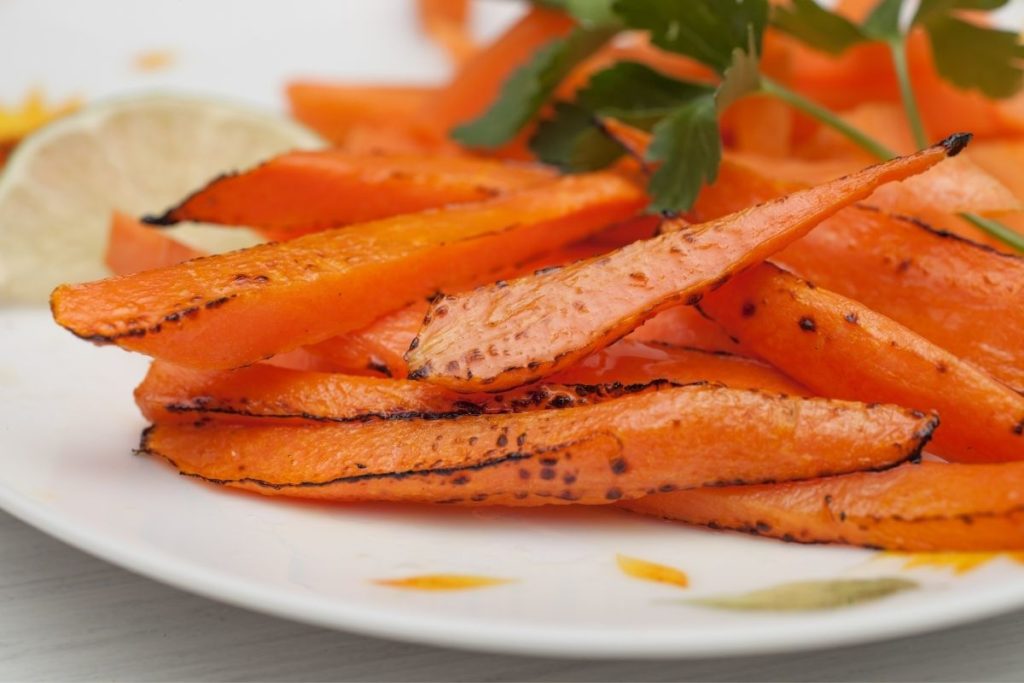 Carrots are a great source of vitamin A and other essential minerals. But, they're also so delicious!
The sweetness from the carrots will balance the ground beef. Simply coat them in olive oil, salt, and pepper, then bake them for a quick and easy side dish.
Your Hamburger Helper will be a little more interesting if you serve it with oven-roasted carrots.
They are sweet and earthy, but not overpowering.
8. Corn on the Cob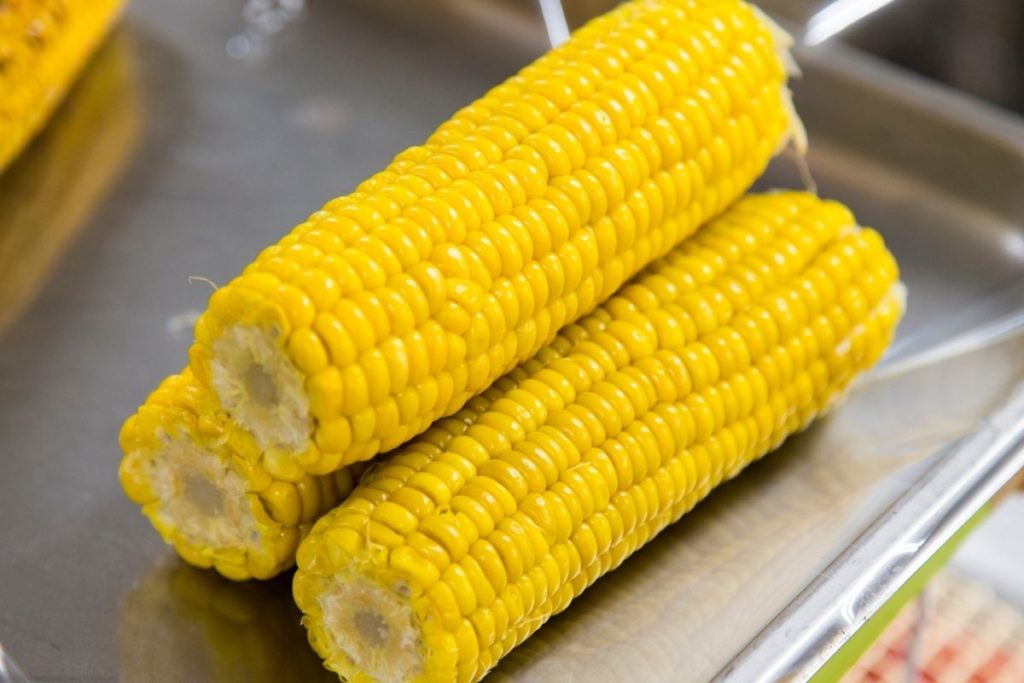 Corn on the cob is another fast and easy side to serve with Hamburger Helper.
It only takes a few minutes to bring water to a boil, add your corn then coat in butter and pepper.
If you're feeling adventurous, add some parmesan cheese!
Microwaving is also an option if you're short on time. It's as simple as spreading butter on your corn in butter and then adding a pinch of salt.
9. Peach Cobbler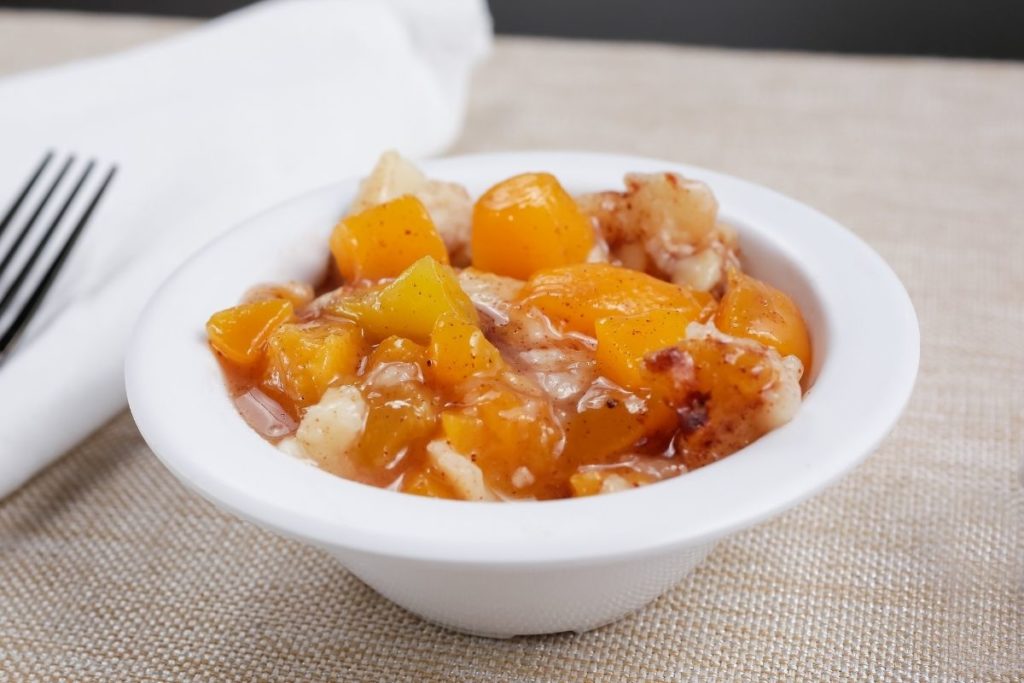 You can't go wrong with this southern treat for dessert, it's especially tasty in the summer.
Ripe peaches in syrup on a flaky, crumbly crust accompanied by sweet vanilla ice cream.
There's no better way to end this savory meal.
10. Cheese and Crackers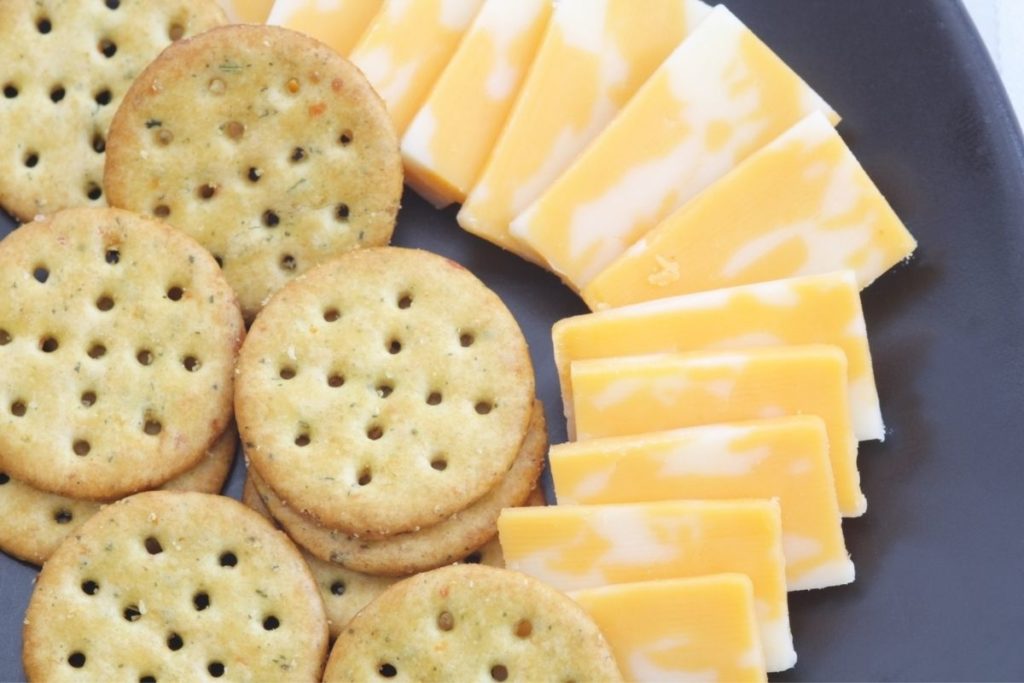 Even if they're more of an appetizer than a side dish, Hamburger Helper goes fantastic with cheese and crackers.
This option is best for cheese lovers!
Hamburger helper often has cheese on top. Who doesn't love more cheese?
Takeaway
Convenient and hearty, Hamburger Helper is a great option for all families. This is an excellent dinner option when you're short on time.
If you're looking for creative ways to add more vegetables to your diet, try roasting and grilling them for a unique and sweet flavor.
Looking forward to dessert? A peach cobbler is a perfect way to finish off this umami bomb.
Hope you enjoyed our article about the best Hamburger Helper side dishes. Cheers!
Print
10 Best Sides for Hamburger Helper
Check out these great Side Dish Recipes for Hamburger Helper that have been shared on Pinterest.
Instructions
Click on each link above to view the pin and recipe.
Obtain all the necessary ingredients to make the recipe.
Follow the steps to create your side dish.
Enjoy your delicious meal =)
Keywords: Best Sides for Hamburger Helper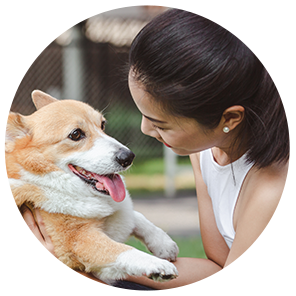 Hi, I'm Linda thanks for stopping by! We're so happy you're here. If you're a foodie and love to cook from home - you're in the right place..
LEARN MORE
Join the mailing list and receive our free newsletter!
Recipe Marker provides you with the best information about home cooking tips, recipes, ingredient substitutes and more. Check out our blog to see the latest articles.