12 Best Side Dishes for Cornish Hen (updated 2023)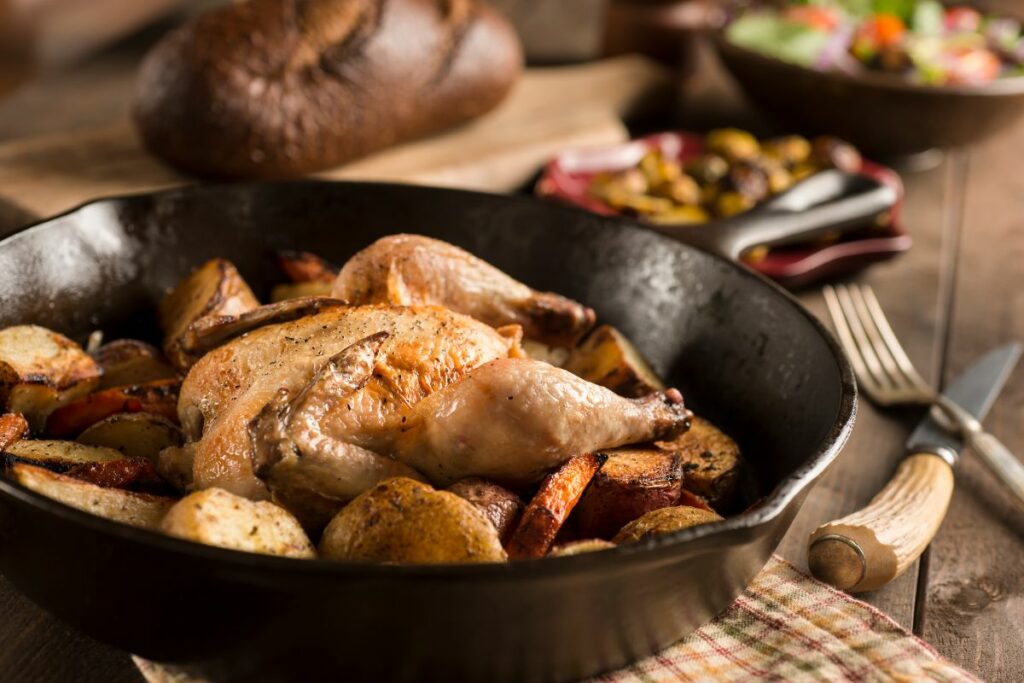 Are you wondering what goes well with a cornish hen? Stick around as we share a list of the most popular cornish hen side dishes in this article.
Let's face it, the main dish you're cooking will always be the main attraction, but you still need side dishes to make your meal perfect.
Now, if you are wondering what to serve with your Cornish hens' dinner, you have come to the right place.
I'll help you make your Cornish hens dinner extraordinary because there are many ideas, and you're stuck choosing between them.
Let's have a look at some of the best sides dishes to serve with the Cornish hen:
Best Side Dishes for Cornish Hen
1. Lemon Garlic Pasta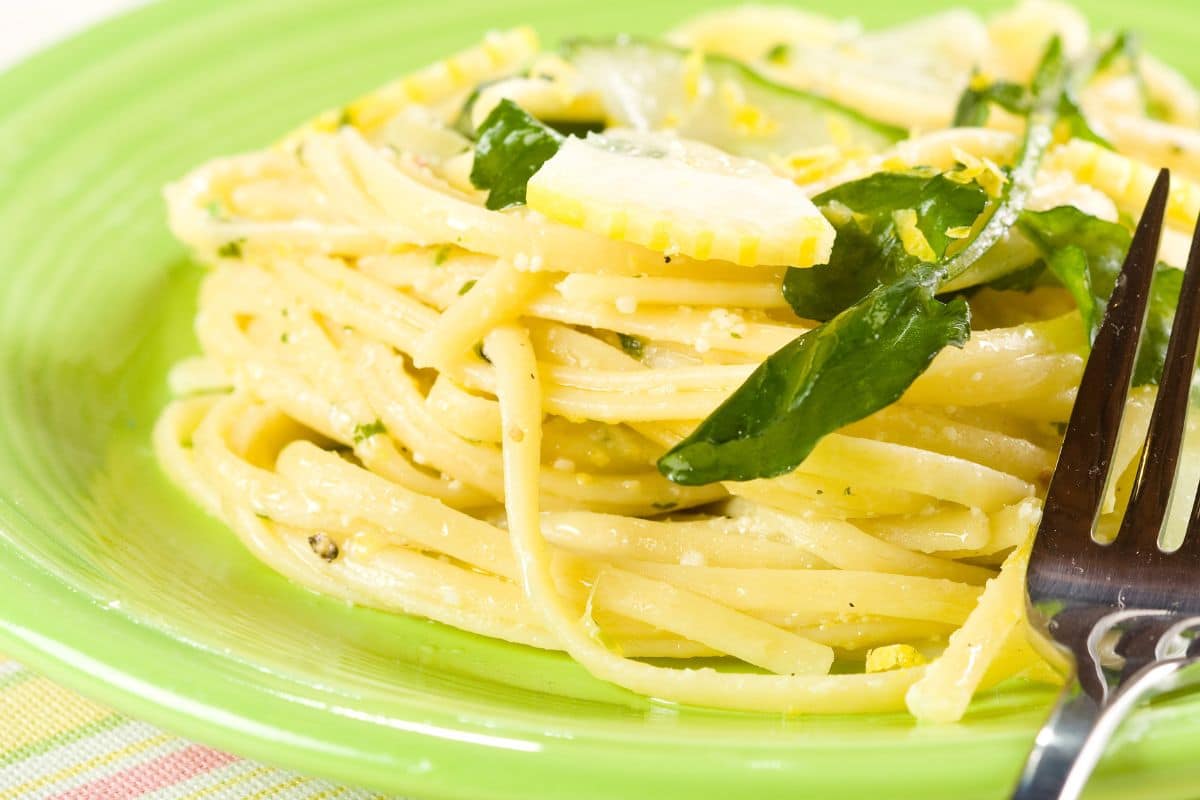 Pasta is a great way to add starch to your savory dinner to balance it out.
Just think about the flavor combination it brings along; the warmth, spicy garlic, and bright, lemony flavor will make your mouth water.
You can also prepare some dishes to go with your pasta. Salads are the best option, but countless other dishes go well with pasta, so don't be limited in your creativity.
Also, since pasta should be served with a hint of steam, you should prepare the dish before dinner.
2. Mushroom Rice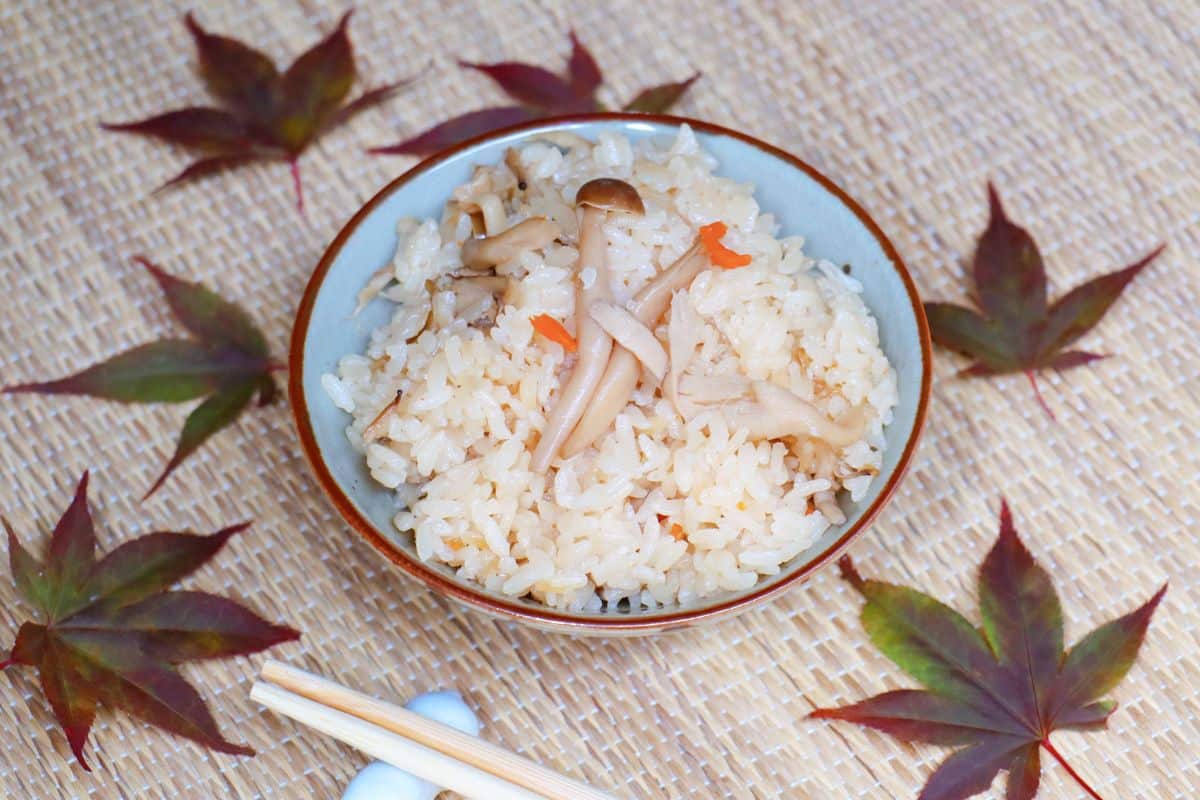 Since Cornish hen has a very delicate taste, the right thing would be to serve them with something starchy to offset their richness, and the perfect solution is a bowl of mushroom rice!
This dish is not only filling, but the mushrooms also give it a pleasant earthy flavor. Whether you opt for brown or white rice, this rice pairs perfectly with your Cornish hens.
To prepare this fantastic dish, you need to sauté mushrooms, green onions, and garlic in butter.
The cooked rice can be combined with chicken broth and a bit of spice and topping the rice with parsley.
After mixing them together, you should simmer for 20 minutes with the lid on.
3. Sweet Potatoes Roasted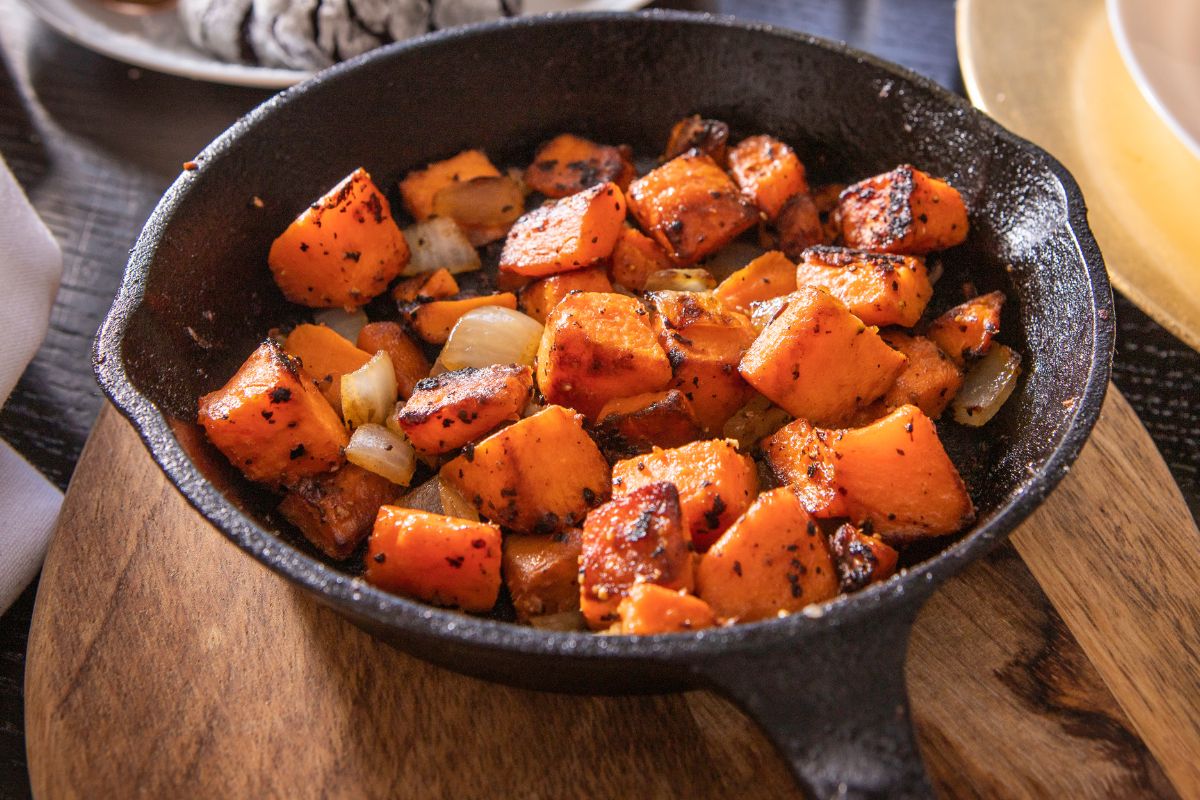 Sweet potatoes roast beautifully, just like their cousin. Sweet potatoes are already delicious, but they taste even better when sprinkled with parmesan cheese and Italian seasonings.
This vegetable, which is both tender and crunchy on the outside, goes great with Cornish hens.
It not only counteracts the savories of the bird but also provides a tasty, crunchy contrast to its tenderness.
4. Glazed Carrots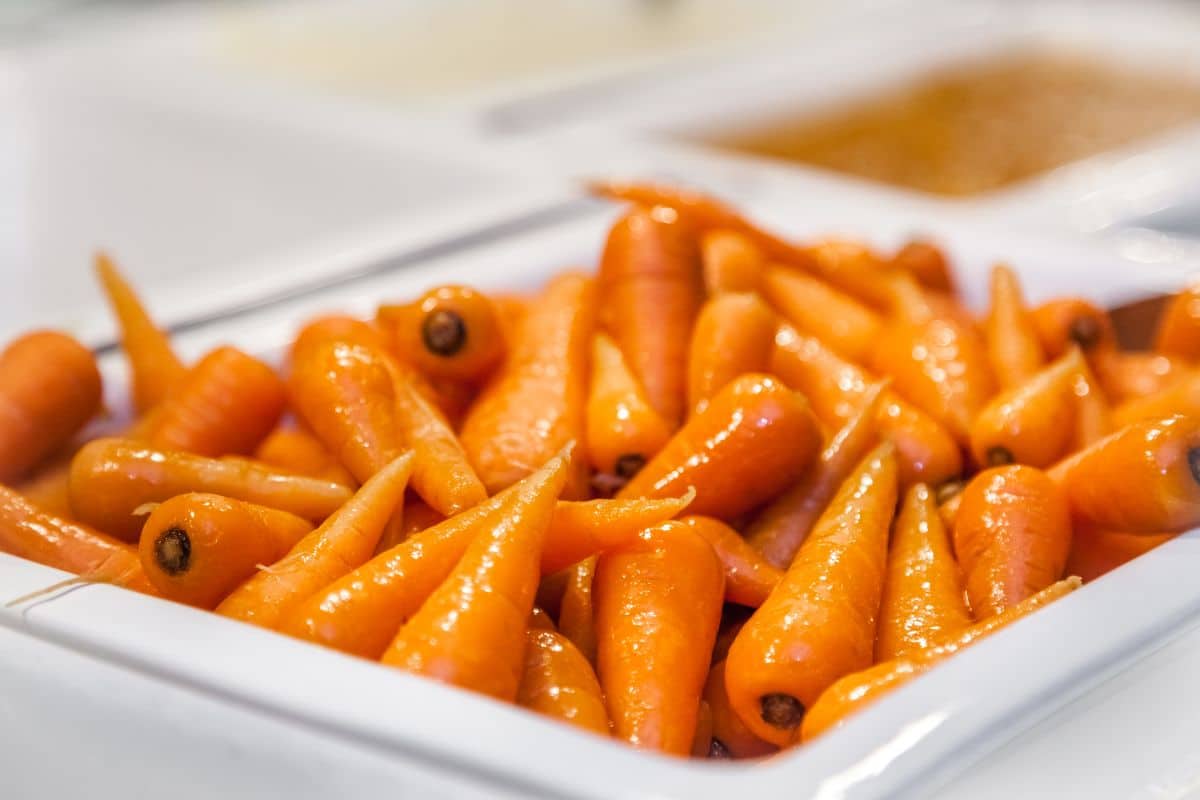 Isn't it better when savory and sweet flavors go hand in hand? Something about it is just so alluring! For this reason, you would adore pairing Cornish hens with glazed carrots.
They complement one another not only in terms of flavor but also in terms of texture. The crunchiness of the carrots provides a delicious counterpoint to the bird's tenderness.
This dish doesn't require hard work either and can be made in no time.
Carrots that have already been boiled, sugar, and lemon juice are simply sauteed in butter for two minutes or until the sugar dissolves.
5. Mac and Cheese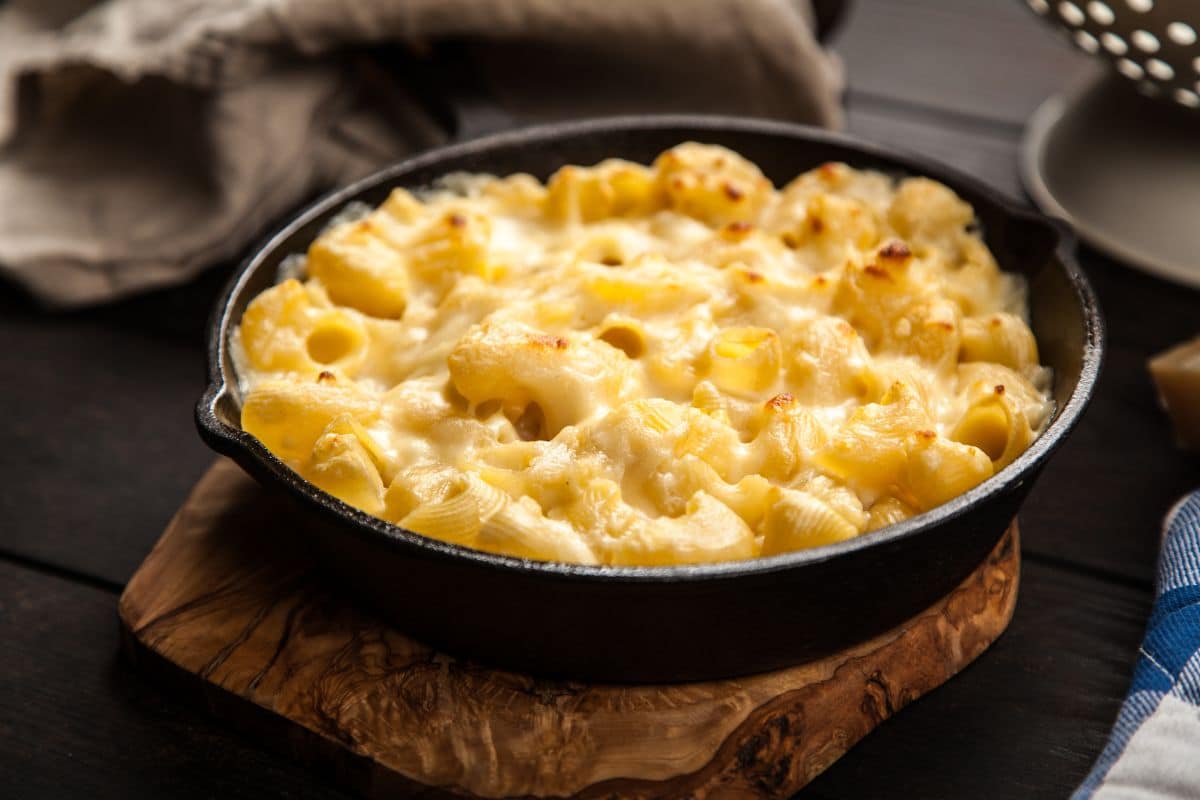 It only makes sense to serve macaroni and cheese with Cornish hens because chicken always goes fantastically with this creamy dish.
It's incredibly hearty and oh-so-yummy, making it a fantastic dish to complete your meal.
For a wonderful crunchy surprise, sprinkle crumbled potato chips on top of the casserole!
6. Roasted Potatoes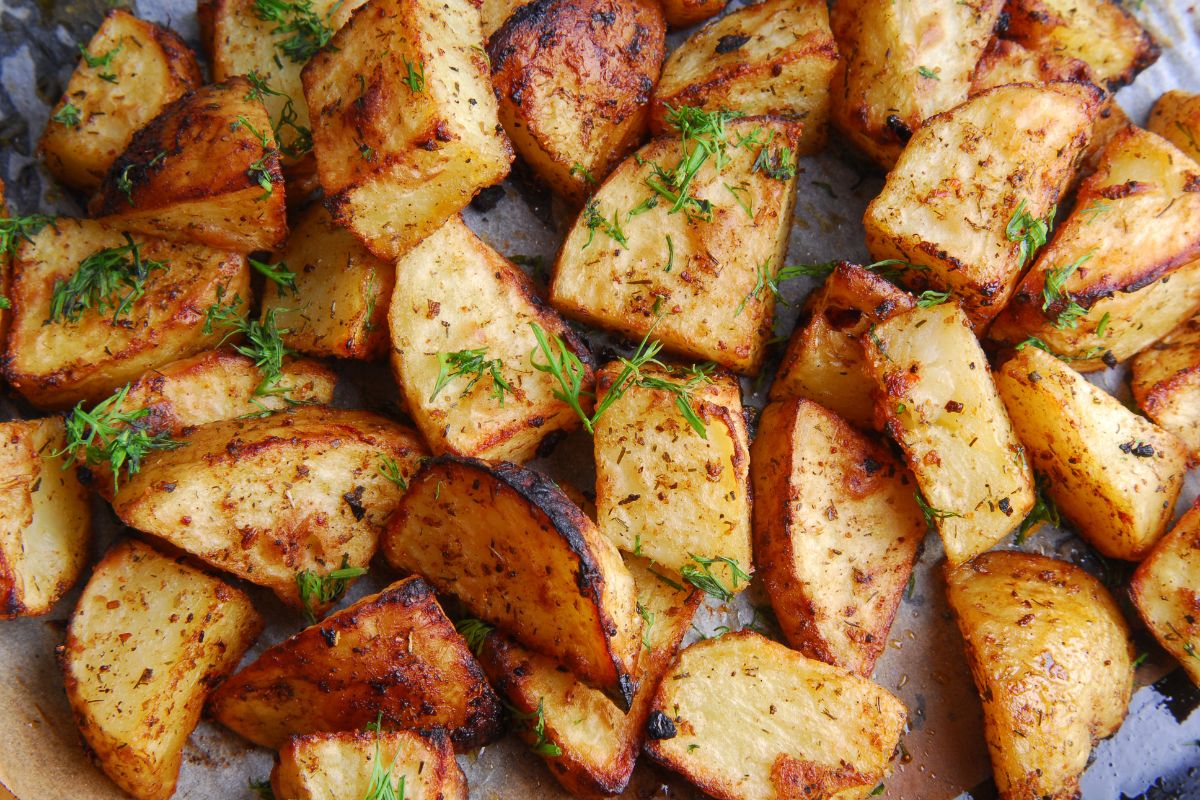 Another starchy side like this pairs up nicely with Cornish hens. Red potatoes that have been roasted are filling, simple to make, and most importantly, they taste amazing.
They only need to be roasted until golden brown after being coated in olive oil, salt, and pepper.
Here is some advice when selecting potatoes for this dish: choose smaller red potatoes. But if you have large potatoes on hand, you'll need to cut them into bite-sized pieces.
7. Scalloped Potatoes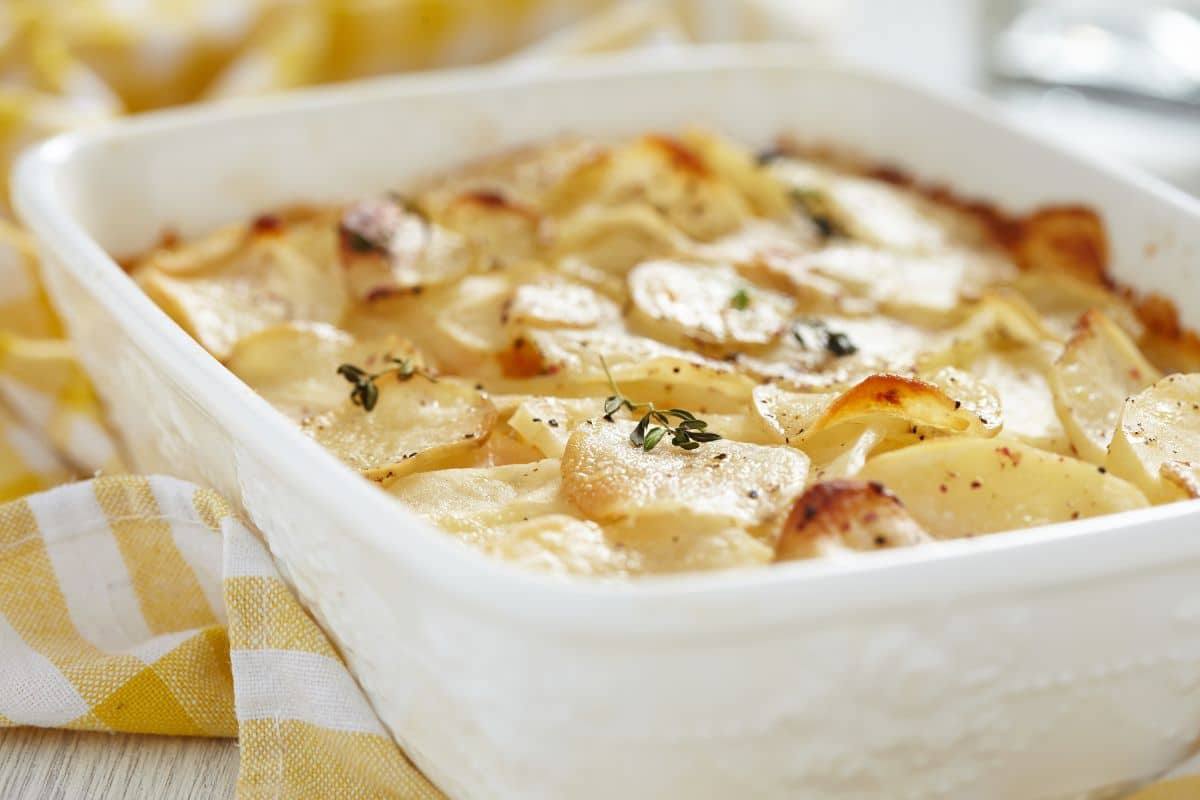 You may think I'm obsessed with potatoes, but they are the king when it comes to side dishes. I'm featuring yet another potato dish because of this.
Scalloped potatoes are tender, rich in taste, and unbeatable, much like a Cornish hen. Together, they taste amazing because they are so similar.
8. Naan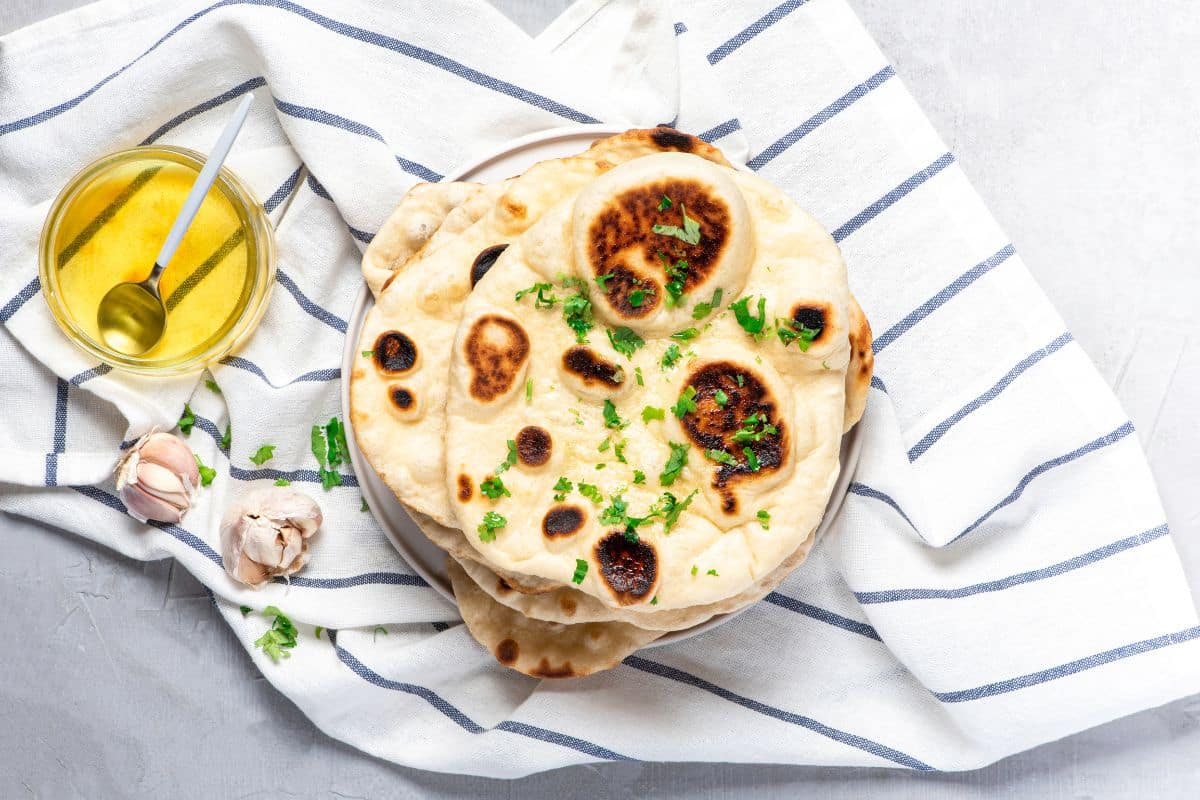 You can give your dishes a little Asian flavor by serving just plain naan bread for a hearty supper.
Naan is fantastic since you can experiment with different styles.
9. Broccolini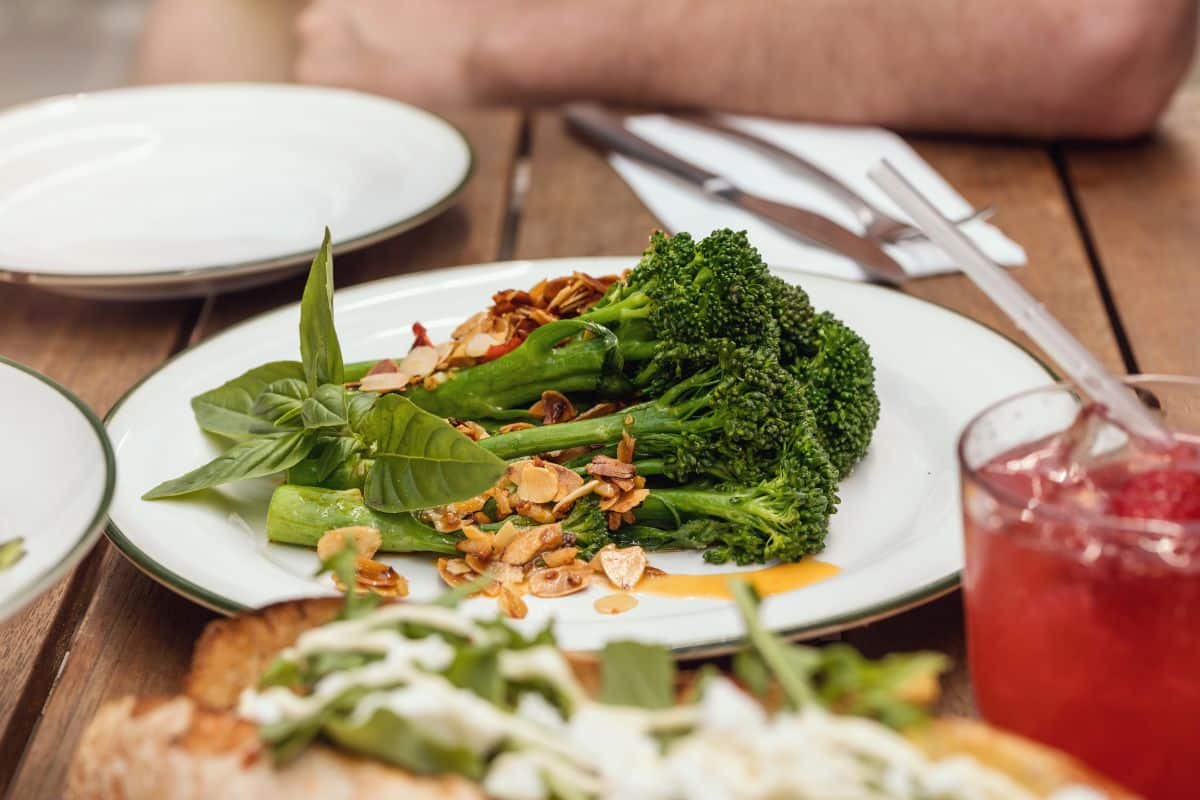 Broccolini may be the less well-known relative, but it is just as delicious as broccoli! In addition to being healthy, it also tastes good, especially when flavored with lemon and garlic.
To start with the preparation, sauté garlic in olive and then cook the precooked broccolini for two to three minutes after adding it.
Add spices according to your taste and a bit of lemon juice to the broccolini to give it flavor.
10. Dinner Rolls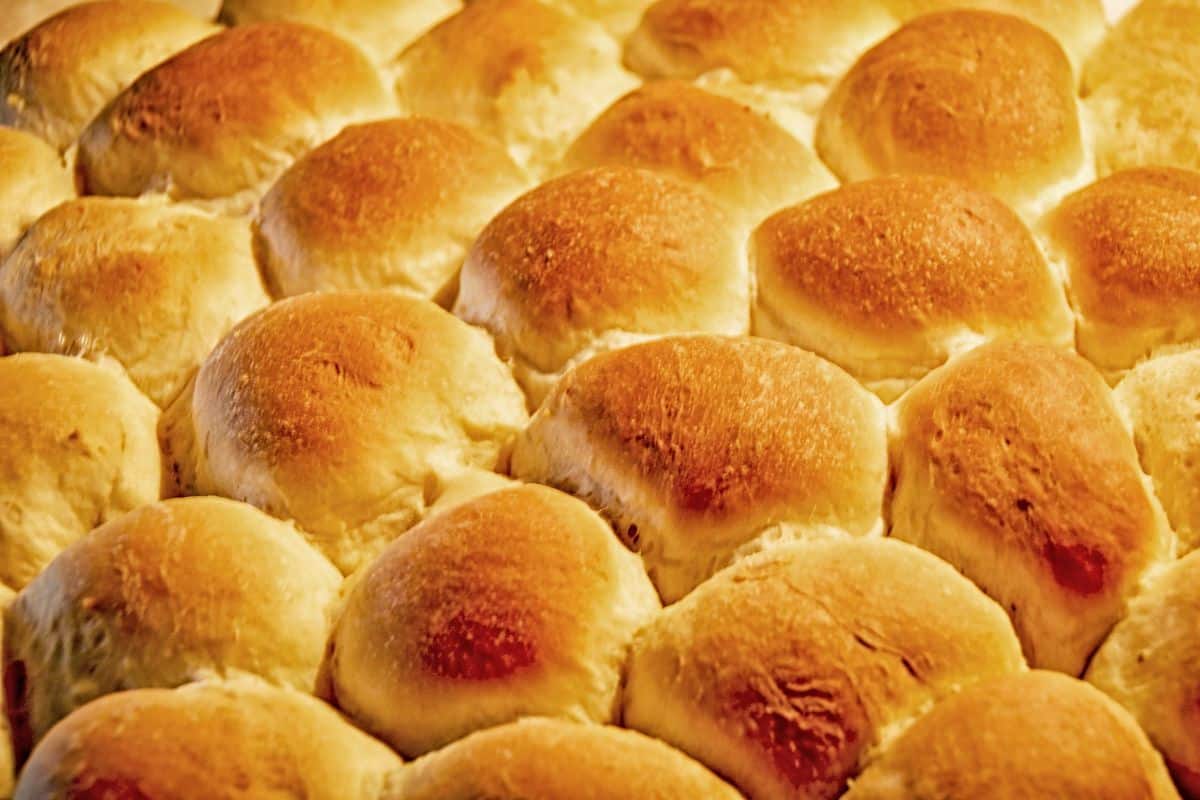 Dinner rolls with butter are a delicious side dish for grilled Cornish hen. The bird's meat oozes out incredibly flavorful juices as you grill it.
Dinner rolls come into play here. Take a bite of the bread after allowing it to absorb the lovely juice.
11. Corn Pudding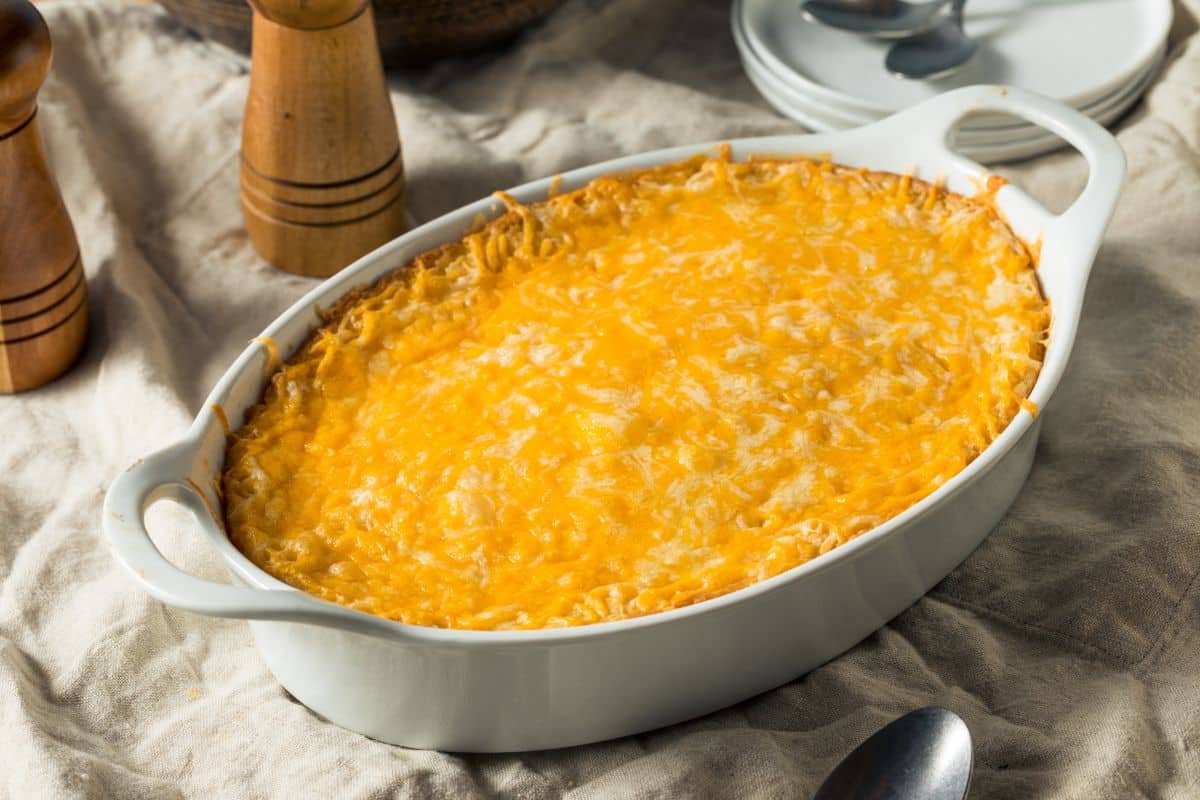 Although Cornish hens are English, there is nothing wrong with adding a touch of the South to your dish. The sweet and flavorful corn pudding counters the savor of the bird.
However, you can also serve Cornish hen with a savory corn pudding if you'd like. Before baking your pudding, add some onions and thyme to the batter.
12. Corn on the Cob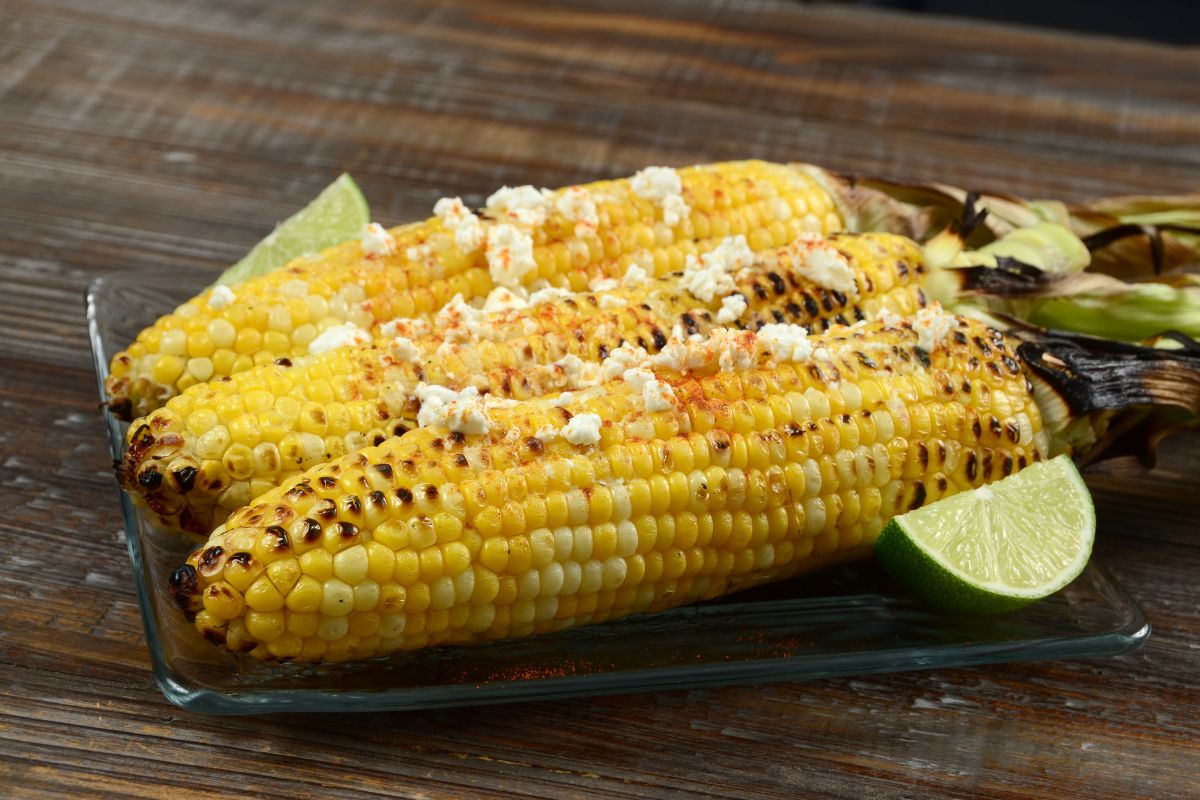 Let's wrap up this list with a straightforward but powerful idea. You don't want to overshadow the Cornish hen because it is the highlight of the dish.
Because of this, corn on the cob is a simple dish that pairs well with a Cornish hen. Although it is sweet and juicy, the bird won't be overpowered by its flavors.
It is also very filling, making it a great dish to finish your dinner.
Final Words
Cornish game hens are a special breed compared to other chicken breeds. Of course, they aren't exotic birds, but they are a bit expensive.
Find the greatest recipe and use it whenever you get the opportunity to prepare one. Select a suitable side dish to go with it while you're at it.
Why don't you try one of our best side dishes options? You won't be sorry.
Print
12 Best Side Dishes for Cornish Hen
Check out these great Side Dish Recipes for Cornish Hen that have been shared on Pinterest.
Author:
Prep Time:

5 minutes

Cook Time:

10 minutes

Total Time:

15 minutes

Yield:

1 serving

Category:

Sides

Method:

Cooking

Cuisine:

Side Dish
Instructions
Click on each link above to view the pin and recipe.
Obtain all the necessary ingredients to make the recipe.
Follow the steps to create your side dish.
Enjoy your delicious meal =)
Nutrition
Serving Size:

1 serving

Calories:

216

Sugar:

0 g

Sodium:

1479.25 mg

Fat:

9.02 g

Saturated Fat:

5.52 g

Unsaturated Fat:

0.41 g

Trans Fat:

0 g

Carbohydrates:

26.41 g

Fiber:

4.66 g

Protein:

7.03 g

Cholesterol:

29.4 mg
Keywords: Best Side Dishes for Cornish Hen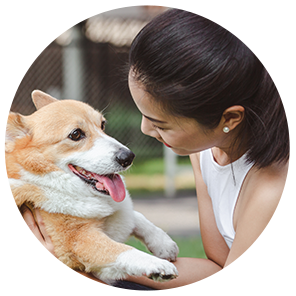 Hi, I'm Linda thanks for stopping by! We're so happy you're here. If you're a foodie and love to cook from home - you're in the right place..
LEARN MORE
Join the mailing list and receive our free newsletter!
Recipe Marker provides you with the best information about home cooking tips, recipes, ingredient substitutes and more. Check out our blog to see the latest articles.