What To Serve With Butternut Squash Soup: 7 Best Side Dishes (Updated 2023)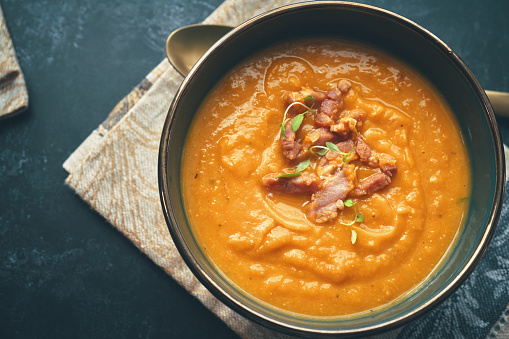 Wondering what to serve with butternut squash soup? Today we have our recommended 7 best side dishes you can serve with your soup!
Butternut squash soup is a lusciously thick and creamy meal that everyone will enjoy. When it's chilly or rainy outside, there's nothing quite like a steaming cup of soup to keep you warm and comfortable on the inside.
Aside from its sweet, butternut taste, the vivid yellow color of this dish makes it both visually appealing and pleasant to consume.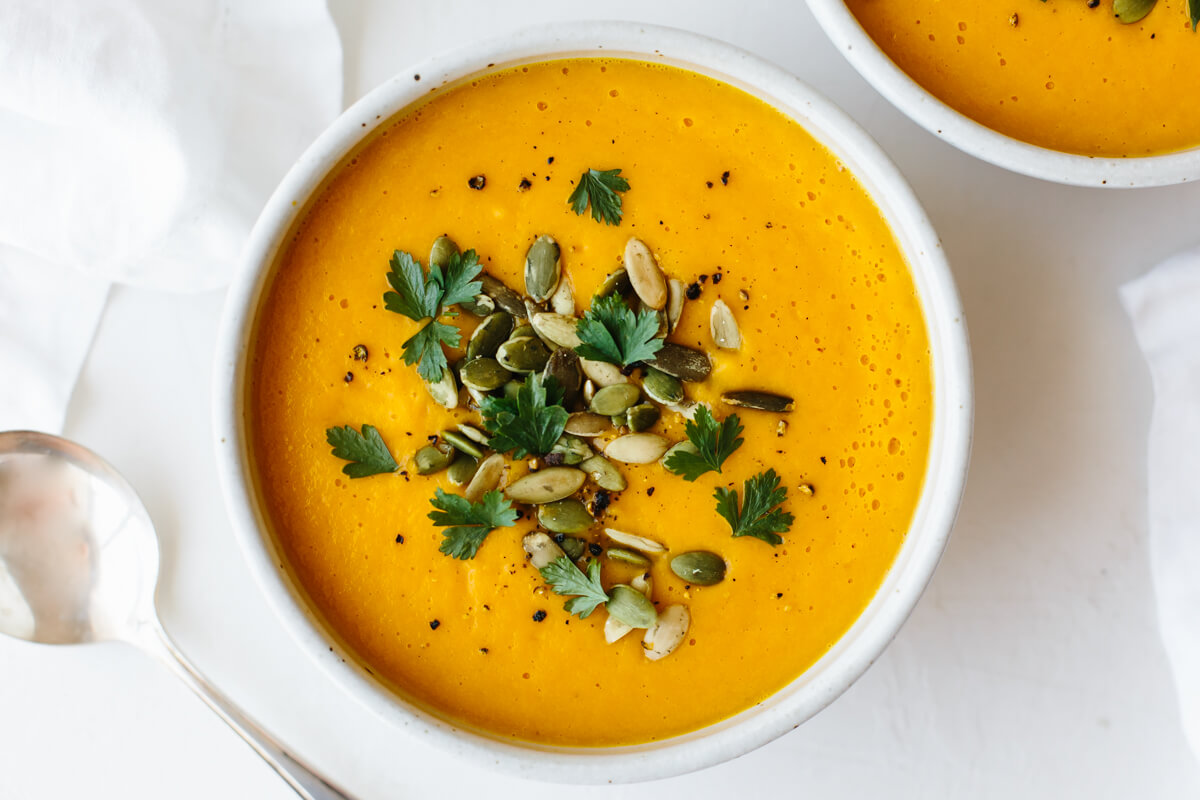 Although this soup will undoubtedly fill your heart and mind, your stomach might want a bit more nourishment. It would be best if you served something to go along with it, to make your meal more complete.
There are plenty of dishes to serve alongside butternut squash soup, and we're here to tell you about them.
We've compiled a list of the greatest side dishes to accompany butternut squash soup, ranging from lighter sides like salads and vegetables to heartier options like sliders.
What To Serve With Butternut Squash Soup
1. Crusty Bread With Homemade Ricotta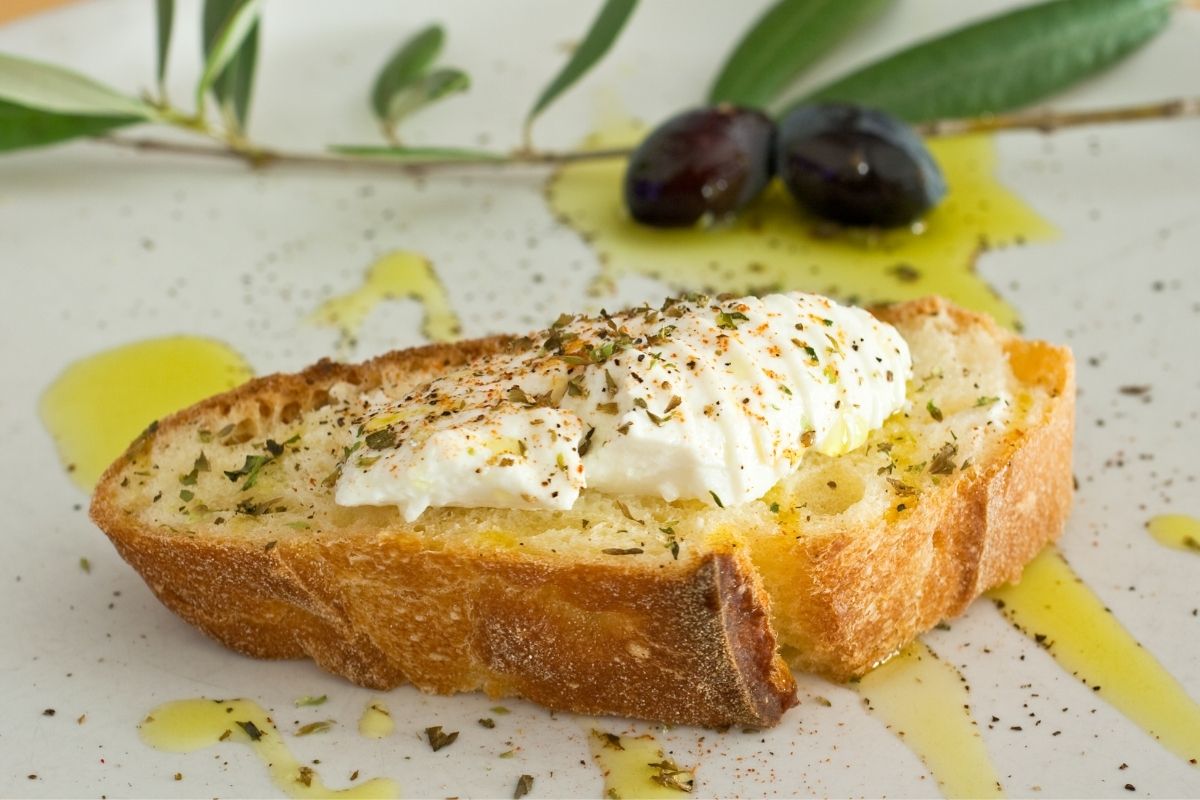 Crusty bread has an outer shell that is crunchy and crisp and an inside that is soft and fluffy. Among the types of crusty bread to be found are baguette, crusty sourdough bread, and stirato (Italian baguette).
Creating steam in the oven while the bread is baking and then cooling it after it has finished baking are the secrets to making crusty bread.
But, you can find it in the bakery area of most supermarkets. So stop by the store on your way home and get some.
Break up the bread and dip it in olive oil. Using butter, coat the surface. Then top it off with Ricotta cheese!
2. Roasted Vegetables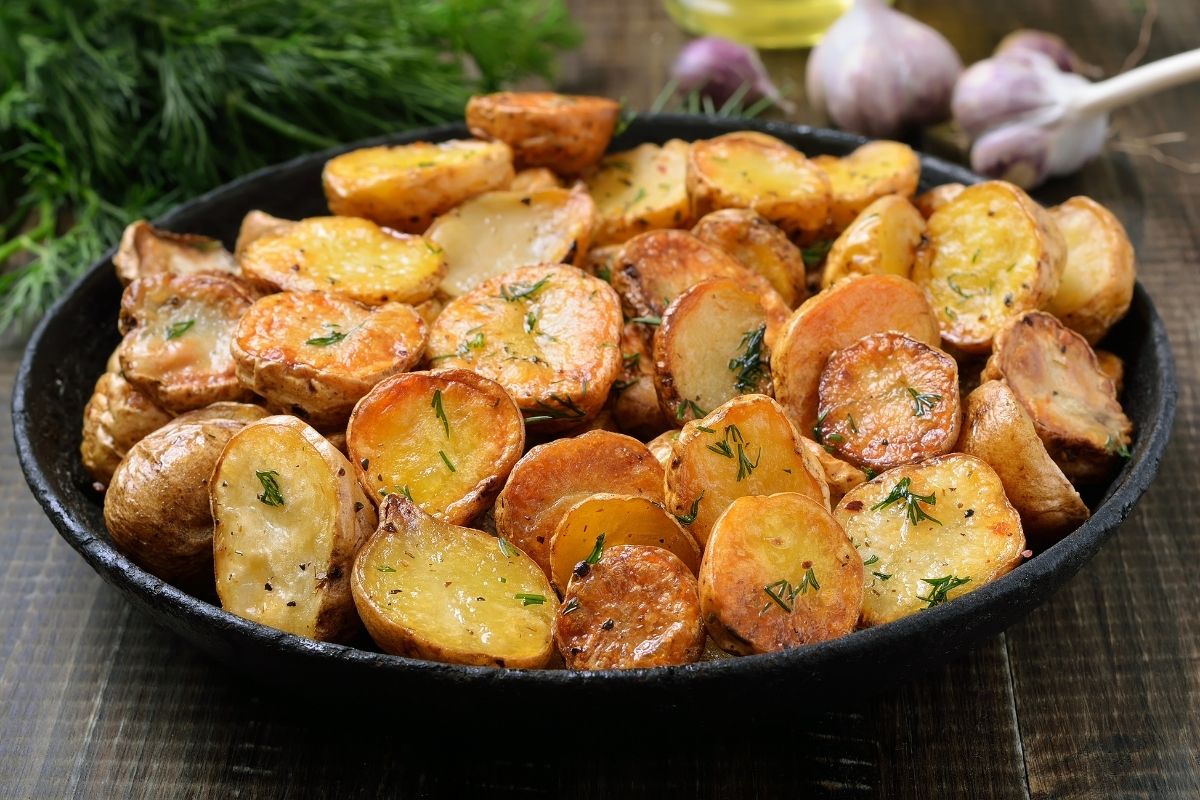 Sure, the main course of your meal already contains primarily vegetables, but you can never go wrong with adding more. A supper that is both nutritious and guilt-free is always a fantastic idea.
If you're cooking butternut squash soup in the fall or winter, root crops are the best vegetables to serve with it because they'll be in season.
Roasting vegetables such as beets, sweet potatoes, turnips, and parsnips enhances their flavor because they caramelize and become even tastier as they cook.
They're very simple to cook — simply slice them up, spread them out on a baking sheet, spray them with olive oil, season them with your favorite herbs and spices, then bake in a 425°F oven for 45 minutes, stirring it once or twice.
3. Wild Rice Pilaf With Sauteed Mushrooms
This is perfect if you're a vegetarian seeking something robust to serve alongside butternut squash soup.
The earthy and nutty flavor of wild rice pilaf with mushrooms complements the sweetness of the sweet soup well.
While the rice and mushrooms have a chewy texture, they provide a pleasant contrast to the smoothness of the soup.
4. Ham and Cheese Sliders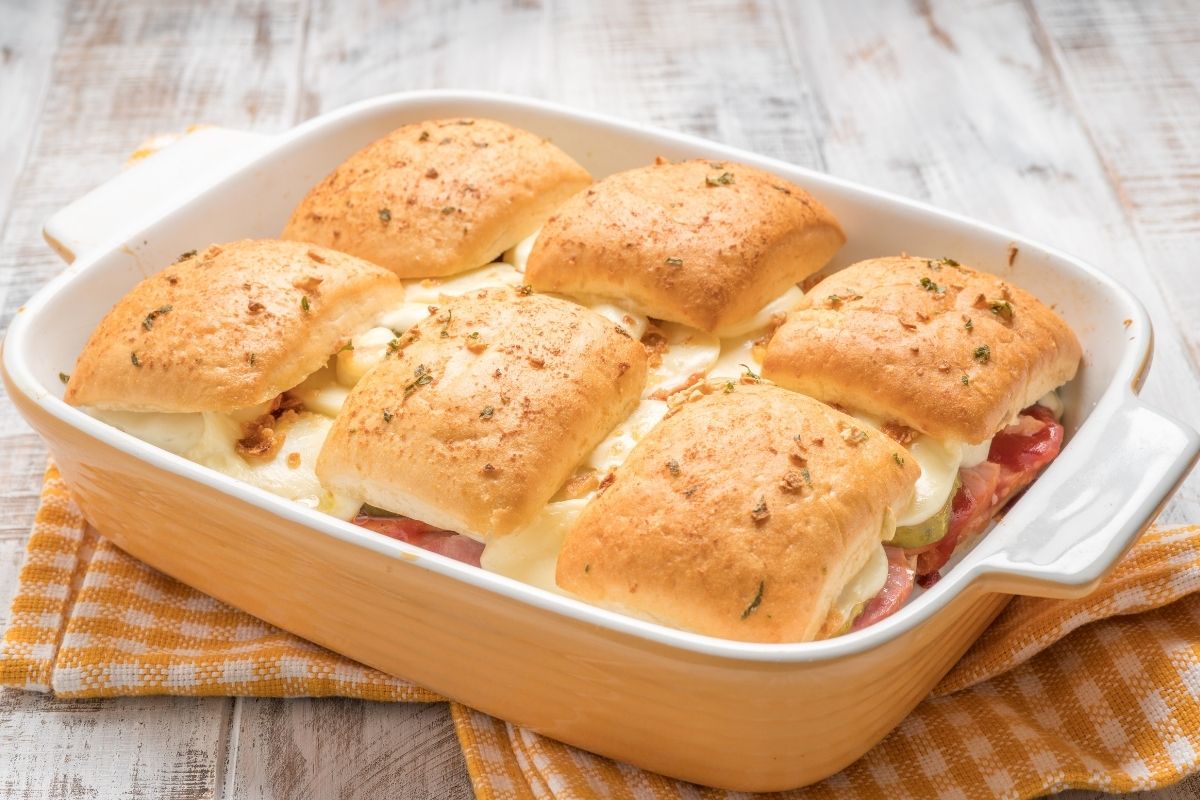 Sliders are a great way to get your kids to finish their soup. Soup and sliders are a popular combination for dinner.
Making ham and cheese sliders is a cinch with this recipe. Cut Hawaiian buns in half, layer sliced deli ham, then cheese, followed by another layer of deli ham.
Replace the top of the bun. Bake at 350°F until the cheese melts. Spread mustard on the buns and serve immediately.
5. Salad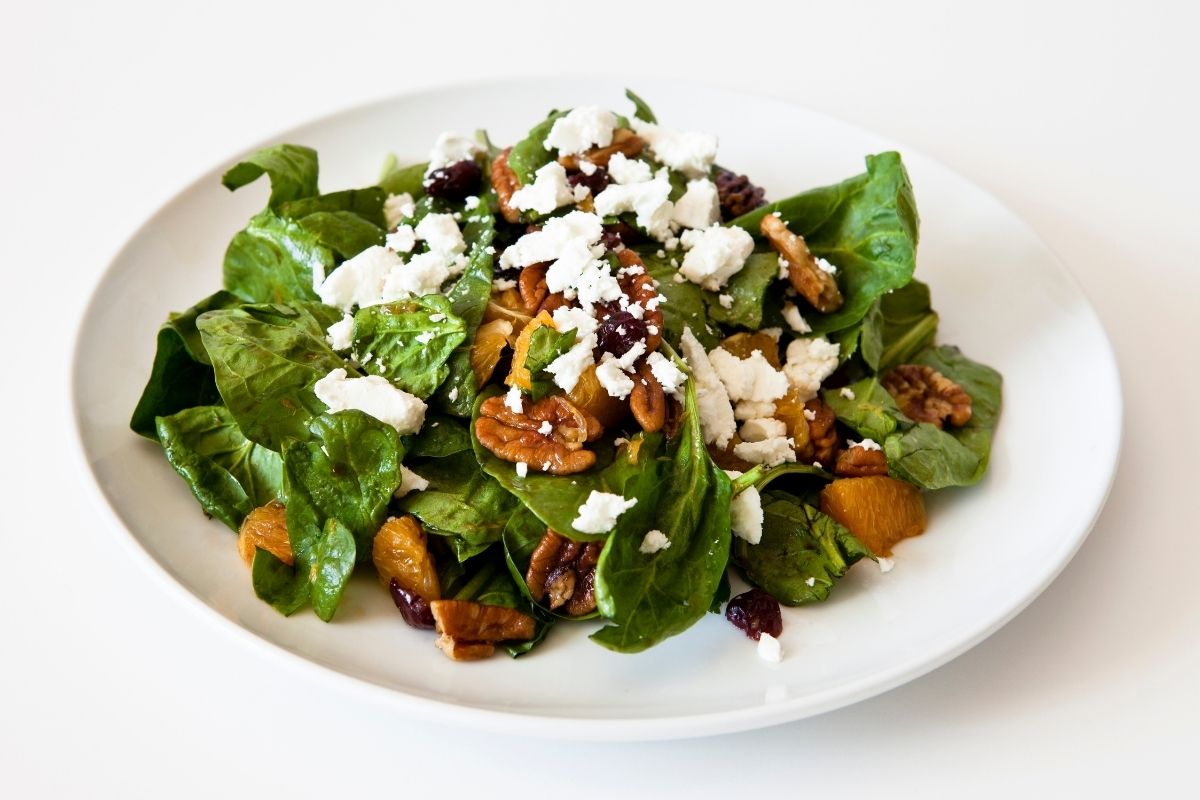 There's a reason soup and salad have become such a classic pairing. While butternut squash soup is already vegetable-based and extremely healthy, it is also quite thick and creamy, necessitating a light side dish to balance it out.
A light salad is the right choice for this occasion! In terms of salads, there are many options available.
Here's one we recommend: spinach with apples and cranberries, goat cheese, and walnuts.
Dressing: Combine extra virgin olive oil, apple cider vinegar, Dijon mustard, lemon juice, and garlic in a mixing bowl; season with salt and pepper. This is a beautiful blend of sweet, acidic, and savory flavors!
6. Kale Chips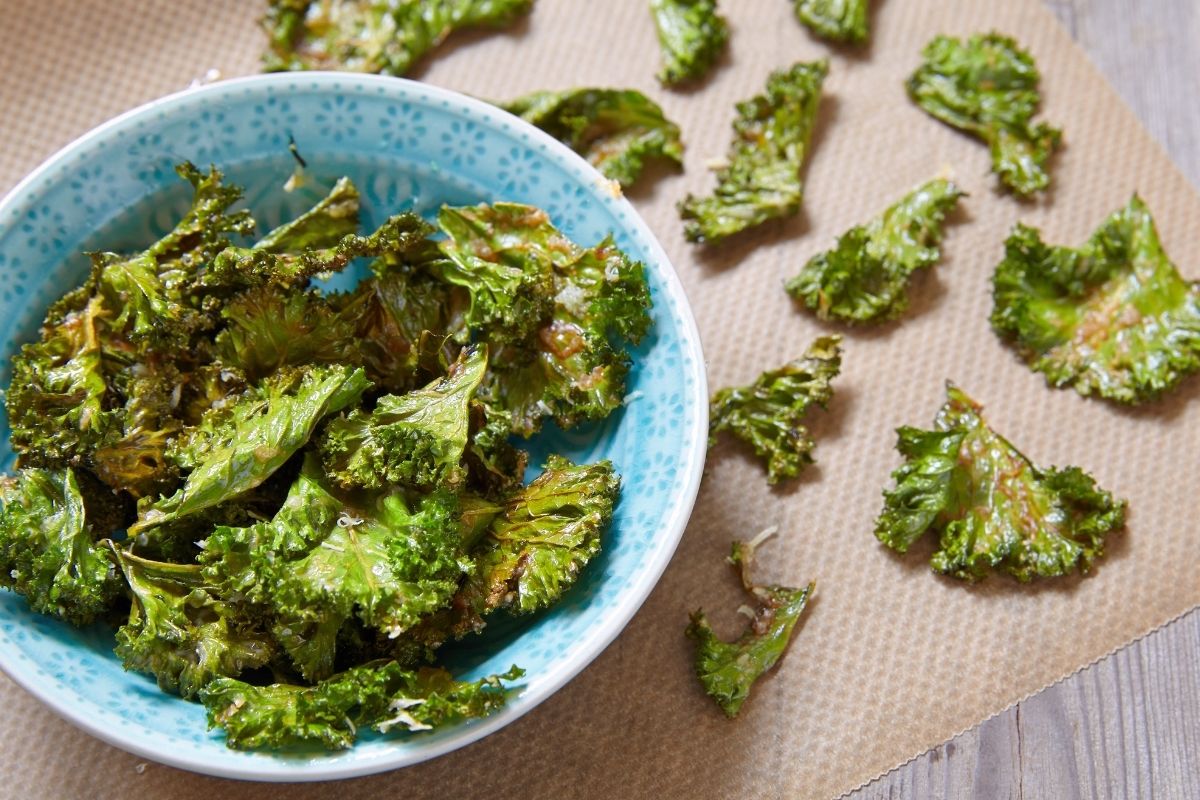 If you're still seeking crunch but don't want to add extra carbohydrates to your dinner, try this alternative. Kale chips are an excellent middle-of-the-road option.
Tear the kale leaves off the stems and rip them into bite-sized pieces using your hands. Using a salad spinner, dry the vegetables well.
Place the leaves on a baking sheet, drizzle with olive oil, garnish with salt, and bake for 10 to 15 minutes at 350 degrees. Then sit back and enjoy your nutritious snack!
It's completely guilt-free and quite healthy.
7. Glazed Carrots
Talking about root crops, here's another one to consider: carrots. Roasting them is usually a good idea, but glazing them with your preferred sweetener and sauteing them in butter is much better!
The carrots get incredibly sweet and tasty. This dish is the ideal companion for your butternut squash soup.
Consider the following while preparing your carrots: make sure they are all the same size and shape to cook evenly.
When it comes to sweeteners, you can use granulated sugar, brown sugar, honey, or maple syrup according to your preference. Yum!
Conclusion
To be honest, the variety of foods that go well with butternut squash soup is astounding. When serving butternut squash soup for lunch or supper, the side dish selections are virtually endless.
From traditional sides such as a salad and an Italian baguette to surprising yet exquisite alternatives such as kale chips and cheese sliders, the possibilities are truly unlimited.
To start, why not try combining some toppings and sides from the list above with some of your personal favorites from other recipes?
Print
7 Best Butternut Squash Soup Side Dishes
Check out these great Side Dish Recipes for Butternut Squash Soup that have been shared on Pinterest.
Instructions
Click on each link above to view the pin and recipe.
Obtain all the necessary ingredients to make the recipe.
Follow the steps to create your side dish.
Enjoy your delicious meal =)
Keywords: Best Butternut Squash Soup Side Dishes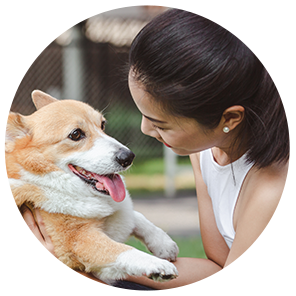 Hi, I'm Linda thanks for stopping by! We're so happy you're here. If you're a foodie and love to cook from home - you're in the right place..
LEARN MORE
Join the mailing list and receive our free newsletter!
Recipe Marker provides you with the best information about home cooking tips, recipes, ingredient substitutes and more. Check out our blog to see the latest articles.