7 Best Sides to Serve With Porchetta (Updated 2023)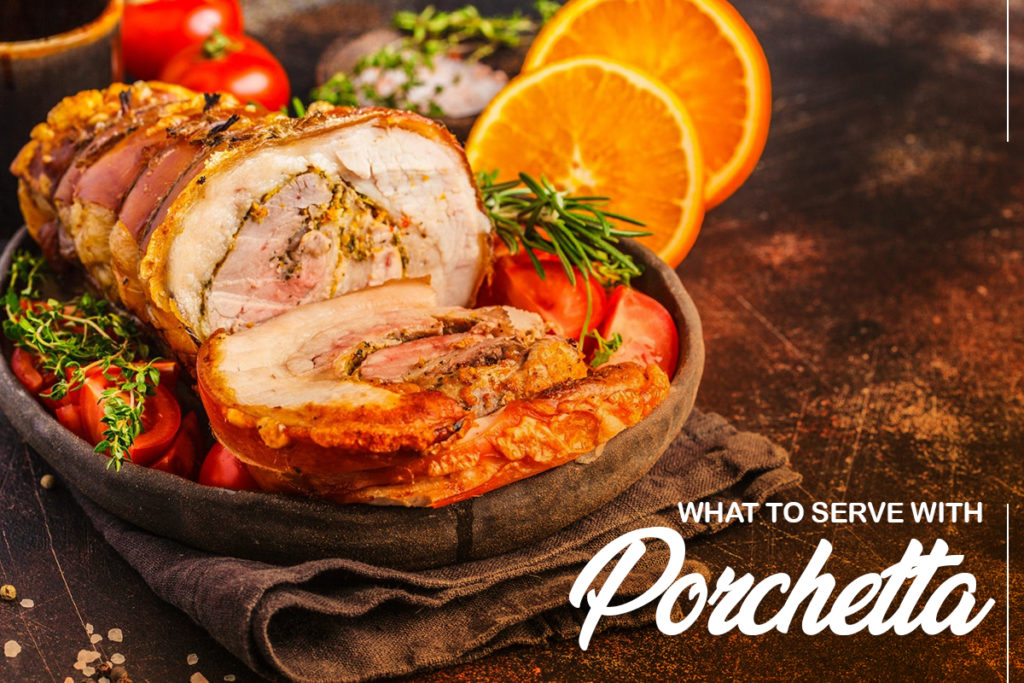 Porchetta, or Italian pork roast, is a classic Italian meal, although it doesn't have any pasta in it! In this recipe, you will find boneless pork marinated and stuffed with a variety of herbs and seasonings including fennel, rosemary, and pork fat and skin.
Porchetta is known for its strong flavor and saltiness. Light, simple, or flavorful side dishes are the best accompaniments to this flavor profile.
Let's find out what the best sides are for porchetta.
What To Serve With Porchetta
1. Roasted Sweet Potatoes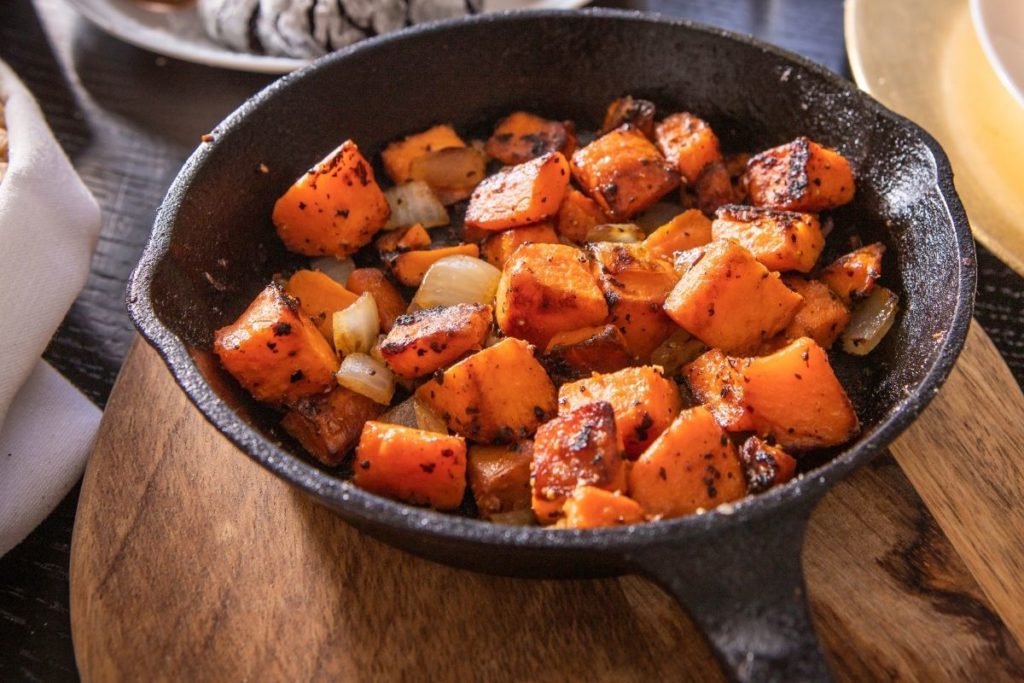 Looking for a healthy and flavorful option? Look no further than roasted sweet potatoes.
Roasting the sweet potatoes enhances their sweetness and accentuates their inherent flavors, making them a splendid companion to porky pleasures like porchetta.
2. Italian Roasted Cauliflower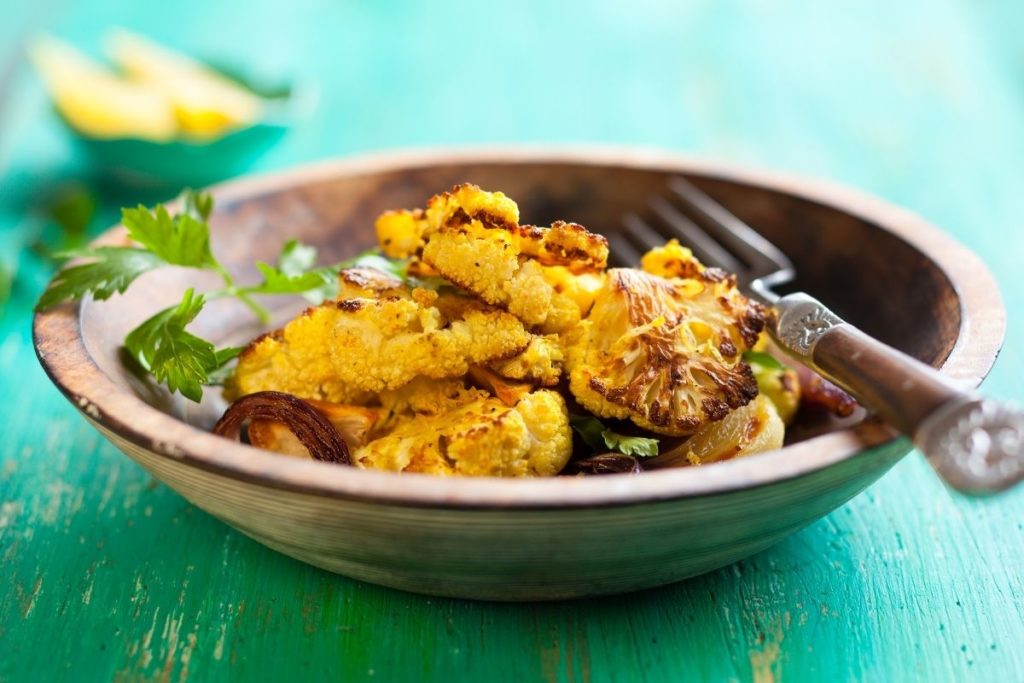 Roasted cauliflower is the ideal side dish for porchetta if you're searching for something really light. It's delicate, yet still has a slight crunch to it.
The flavor is mild, but garlic, tomato paste, and Dijon mustard give it a small kick. The cooking time is also rather short, around 30 minutes, which is always a bonus.
3. Peperonata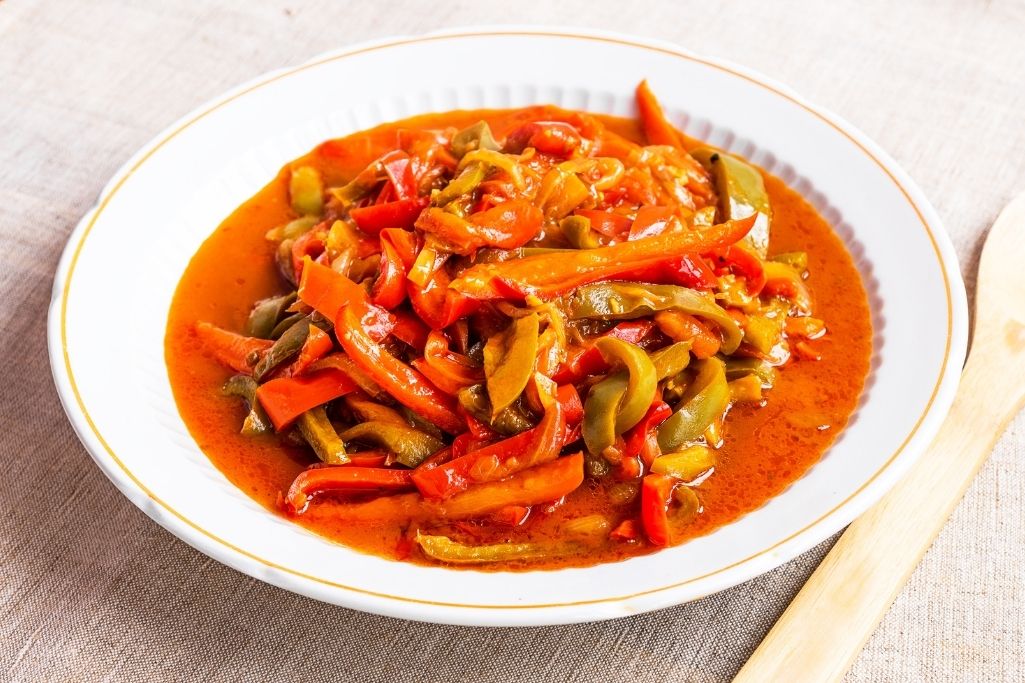 Peperonata is essentially an Italian bell pepper stew. Peperonata may be used as a side dish, pizza topping, spaghetti sauce, or any other way you like.
This dish, which is bursting with red, green, and yellow bell peppers, is indeed mouthwatering. It also has hints of basil, garlic, and even a few sauteed onions thrown in for good measure.
Top it with dried chives or fresh green onions if you want to add a little additional flavor to your dish.
4. Burrata Salad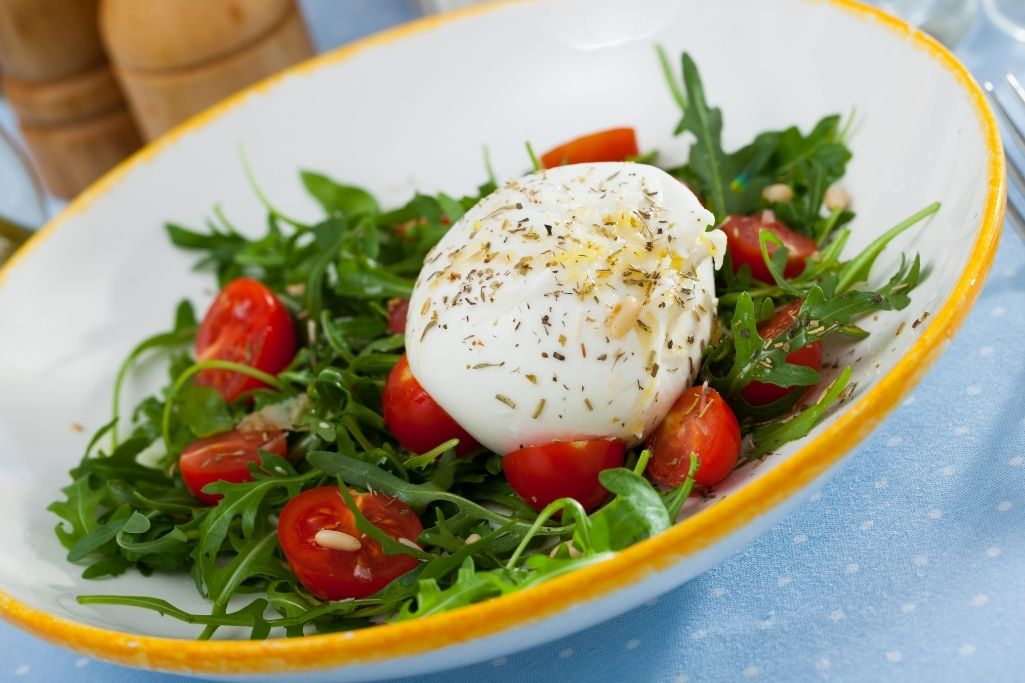 As a side dish, salads are usually a good choice. Fresh leafy greens go well with practically any main entrée since they are quick and easy to prepare.
The burrata salad is a simple dish, perfect as a side dish. All you need are a few ingredients: spring mix, tomatoes, basil, burrata cheese, and croutons.
You can purchase croutons at the supermarket, however many foodies advocate making your own following the supplied recipe. They're crispy and bursting with garlic flavor.
Likewise, while buying a bottle of vinaigrette can save you time, the homemade version will always taste better.
5. Oven Roasted Veggies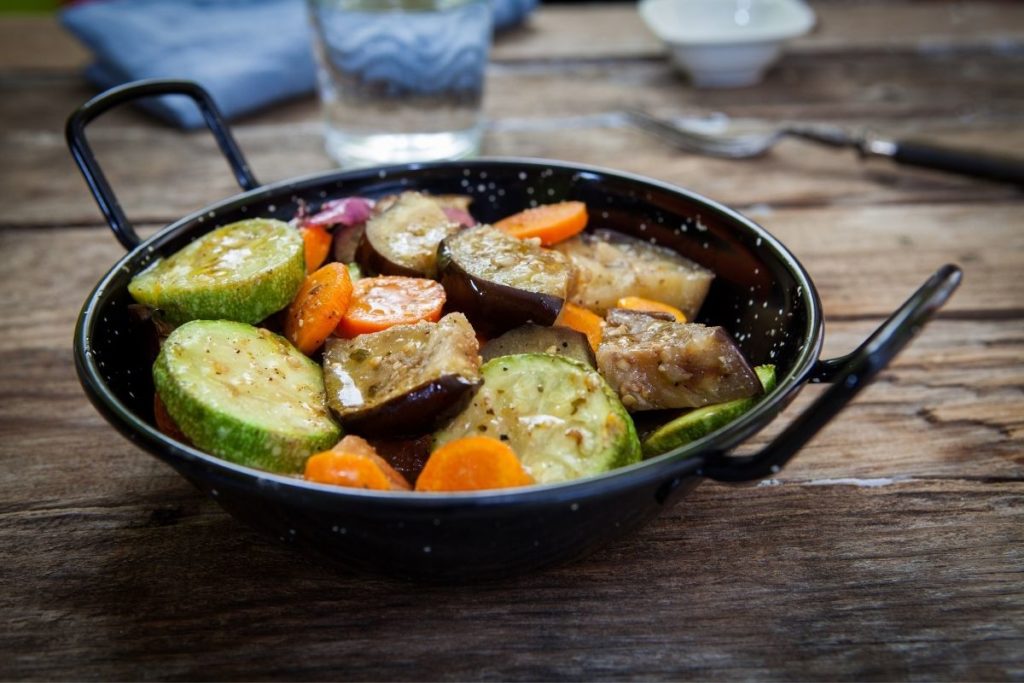 Tomatoes, potatoes, mushrooms, zucchini, garlic, and a plethora of herbs make up a delicious side of roasted vegetables.
It's a lovely display of yellows, oranges, reds, and greens. In addition to being quick and simple to prepare, this side is naturally gluten-free and full of essential vitamins and minerals.
6. Grilled Corn on the Cob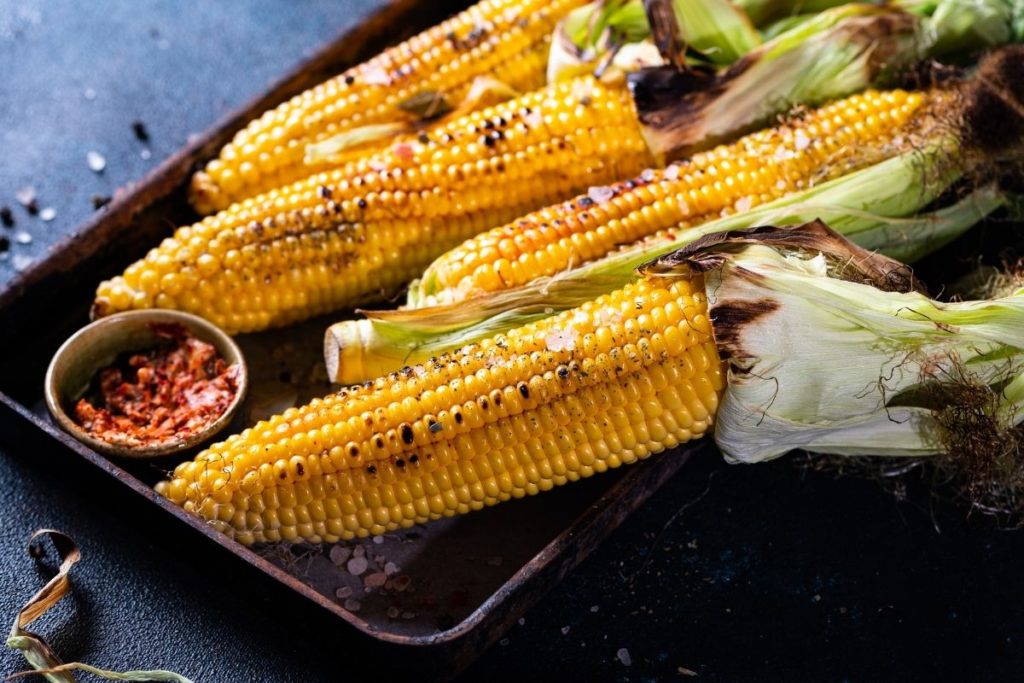 Adding grilled corn to a summer meal is a pleasant and cost-effective way to serve the summer staple. There is just the right amount of smokey spice from the grill, and eating a veggie gives you some extra healthy points.
The first step in preparing grilled corn is selecting the right kind, which should be sweeter than "normal" sweetcorn varieties but still have an acidic or tangy flavor.
You can then grill it by brushing each ear gently with olive oil and seasoning it with salt and pepper, then placing it on a grill pan.
Grill the corn for seven to ten minutes on each side to create a beautiful sear but keep the fresh sweetness.
7. Kale and Fennel Salad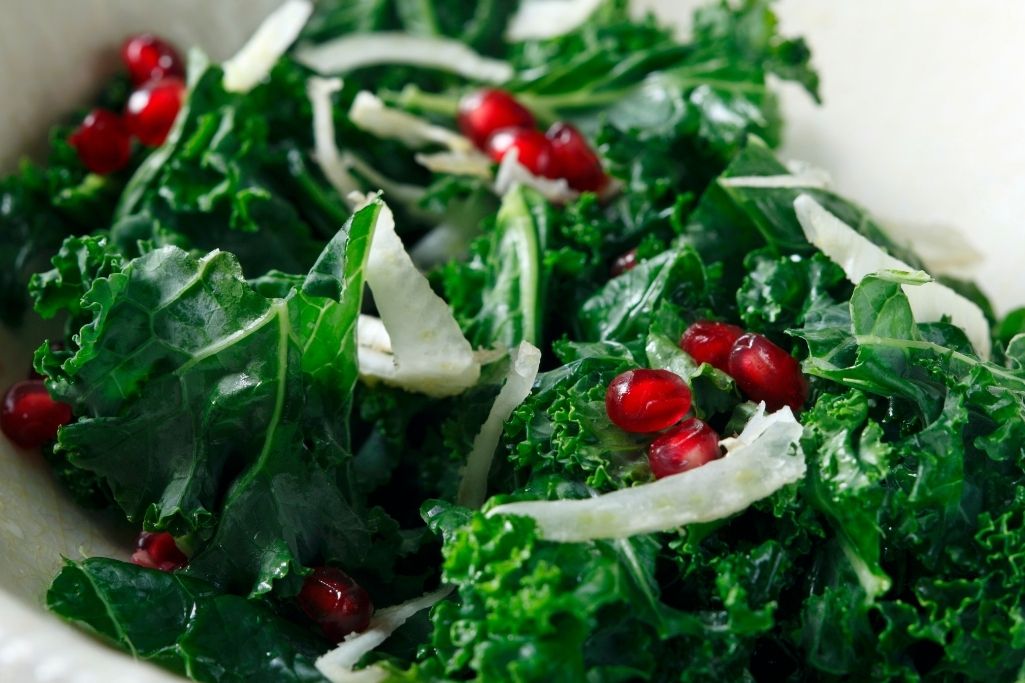 This salad is a great way to incorporate some fresh vegetables and greens into your supper. Pat the greens dry with paper towels after thoroughly cleaning them.
Remove the outermost leaves from fennel bulbs and stalks before slicing the bulb into thin strips or using a mandolin to achieve beautiful slices.
Mix kale and fennel in a large bowl with lemon vinaigrette dressing while the vegetables are still crisp; store in the refrigerator until ready to serve.
Before serving, you can add some color to the dish with fresh pomegranate. Vinaigrette perfection is achieved by first measuring the vinegar-to-oil ratio.
Vinaigrette requires the same amount of each ingredient; the ingredients don't have to be the same sort, but their flavor and texture should be similar.
Conclusion
When it comes to dinner parties, there's no better meal than a porchetta pork roast.
Porchetta pairs well with a variety of side dishes, and we hope the ones we've included here will inspire you tonight.
Print
7 Best Porchetta Side Dishes
Check out these great Side Dish Recipes for Porchetta that have been shared on Pinterest.
Instructions
Click on each link above to view the pin and recipe.
Obtain all the necessary ingredients to make the recipe.
Follow the steps to create your side dish.
Enjoy your delicious meal =)
Keywords: Best Porchetta Side Dishes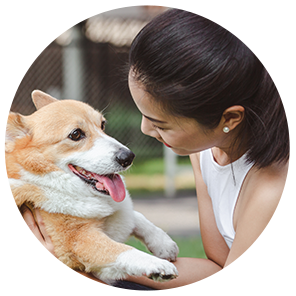 Hi, I'm Linda thanks for stopping by! We're so happy you're here. If you're a foodie and love to cook from home - you're in the right place..
LEARN MORE
Join the mailing list and receive our free newsletter!
Recipe Marker provides you with the best information about home cooking tips, recipes, ingredient substitutes and more. Check out our blog to see the latest articles.