3 Best Ways to Reheat Ham Slices! (Updated 2023)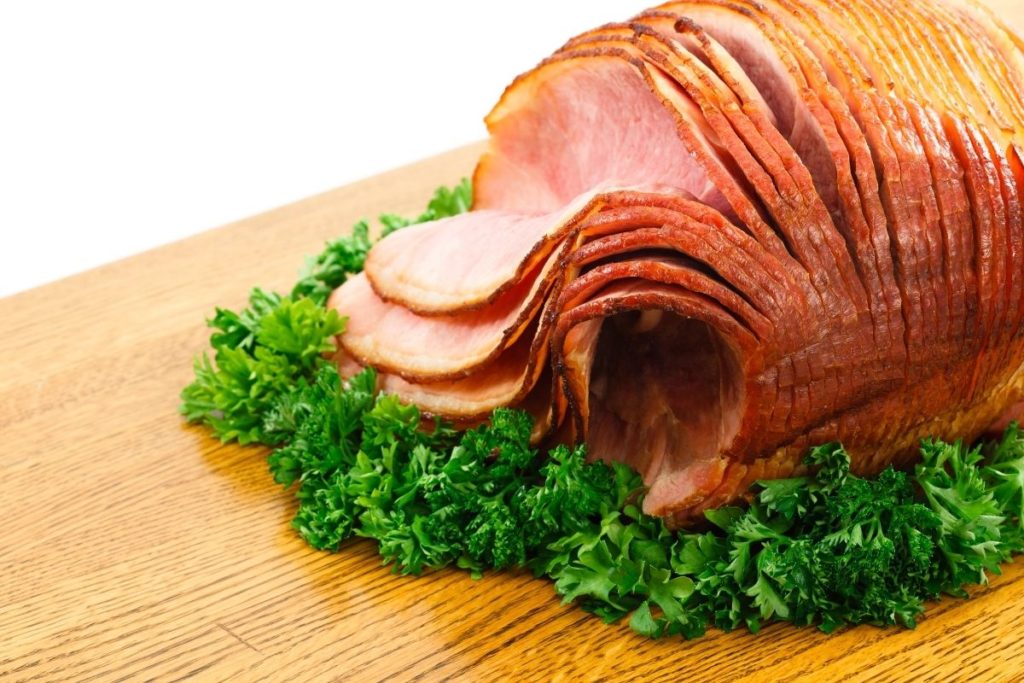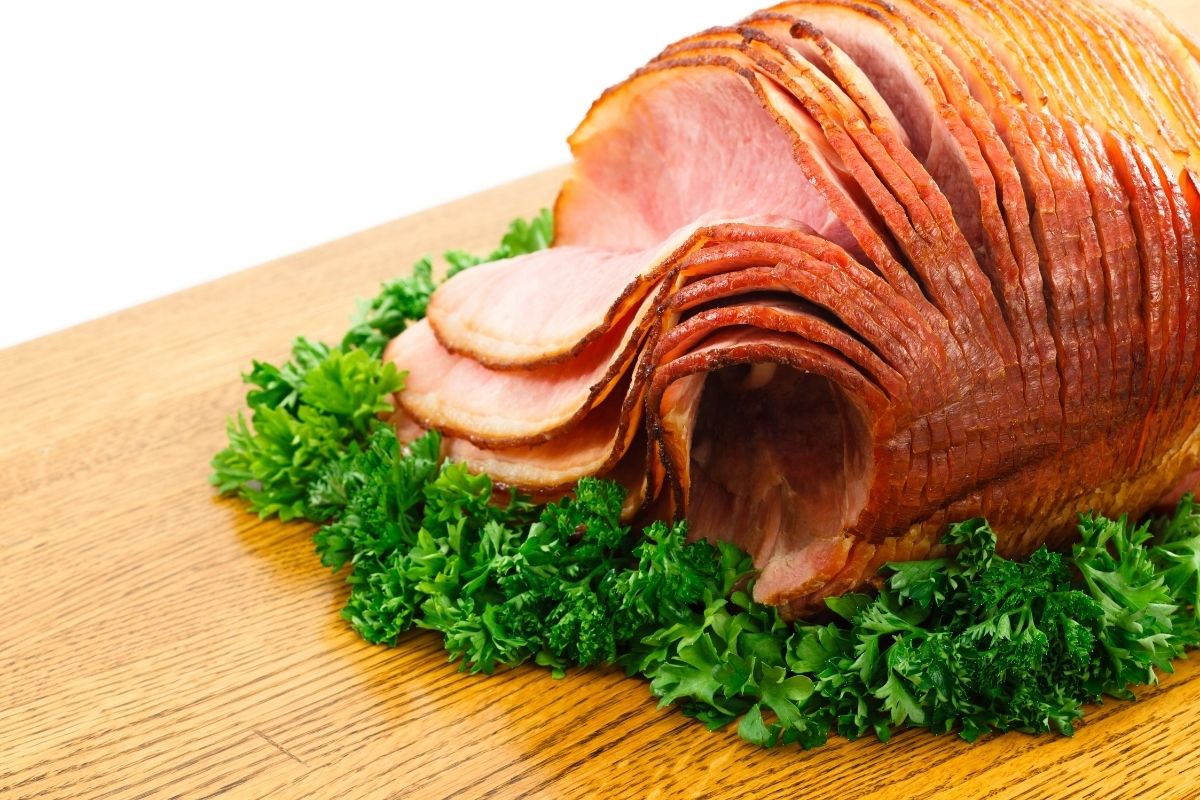 Are you wondering how to reheat ham slices? This article will guide you through the reheating processes that will keep them moist and delicious. You can choose to reheat your ham in a frying pan, in the microwave, or in the oven.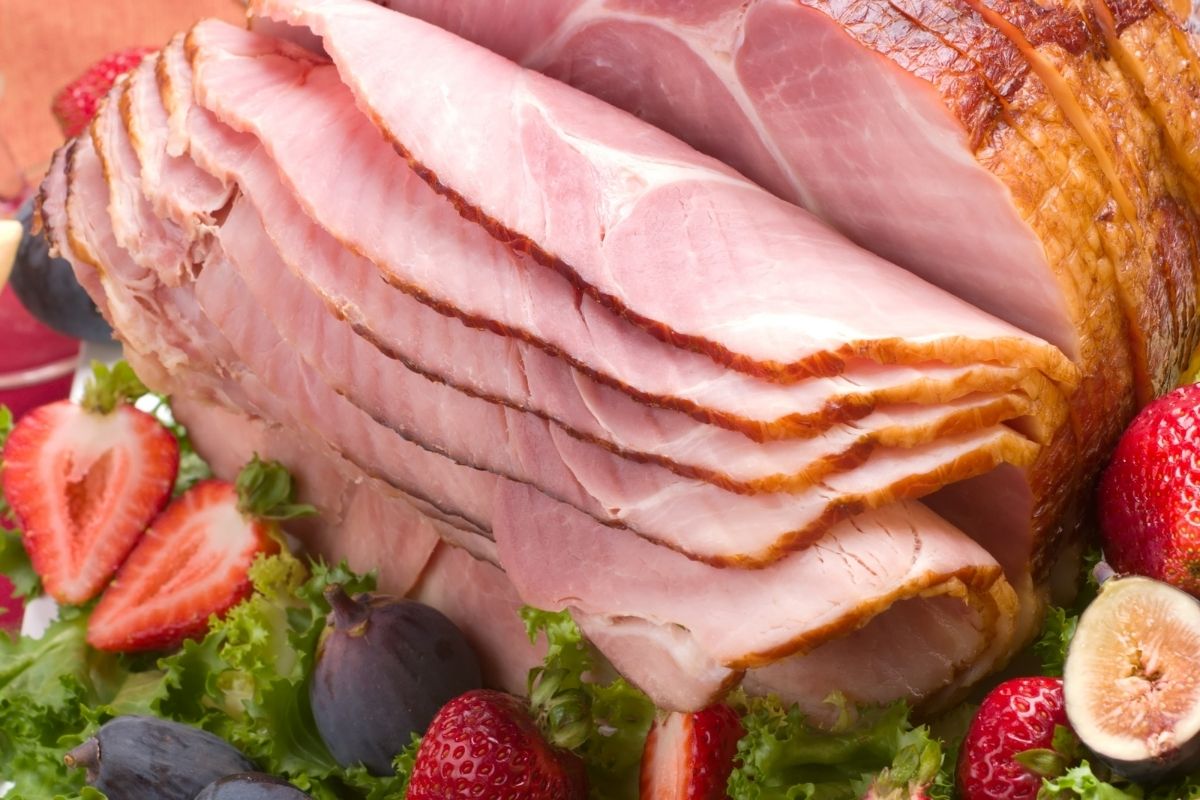 Read carefully to learn how to reheat ham slices. If done the right way, you can enjoy delicious hot ham with your next meal.
How To Reheat Ham Slices
1. Reheat Ham Slices Using a Frying Pan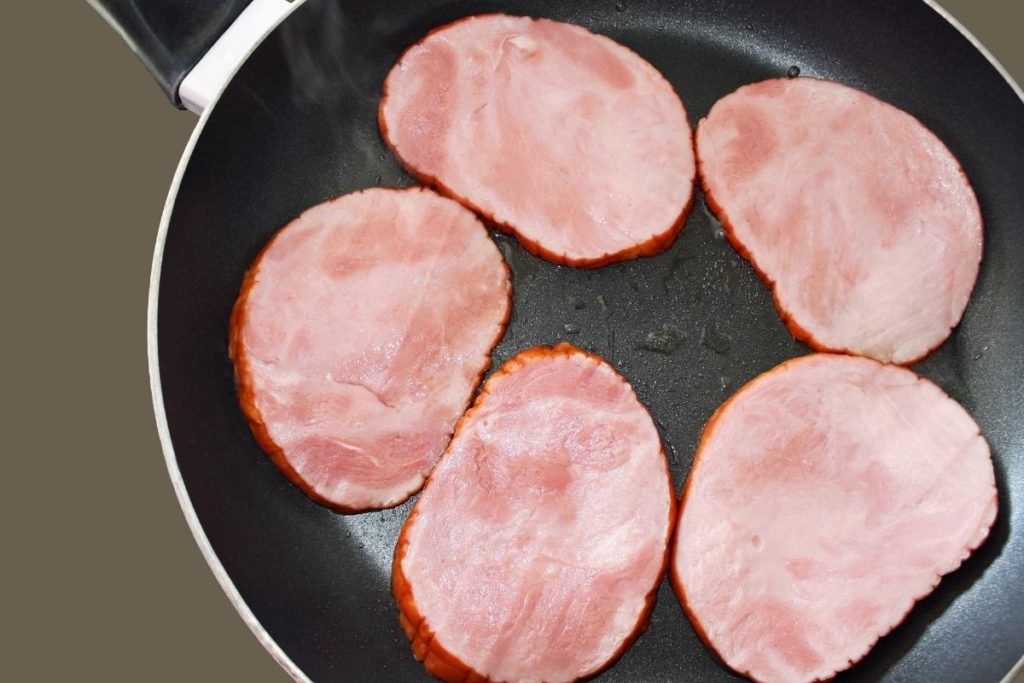 One of the most effective methods for reheating your ham slices is using a frying pan on the stovetop. The process is simple and produces great results. But be careful not to overcook the ham.
Preheat a frying pan greased with cooking oil over medium heat.

Place the ham slices in the pan. To avoid oil splatters, carefully lower the ham slices into the pan, sliding the edge away from you last. If you have many slices of ham, distribute them evenly so they don't overlap.

Heat the ham slices for 3-4 minutes on each side or until they reach your desired temperature.

Once the ham slices are warm, remove them from the frying pan.

Serve immediately and enjoy!
2. Reheat Ham Slices Using a Microwave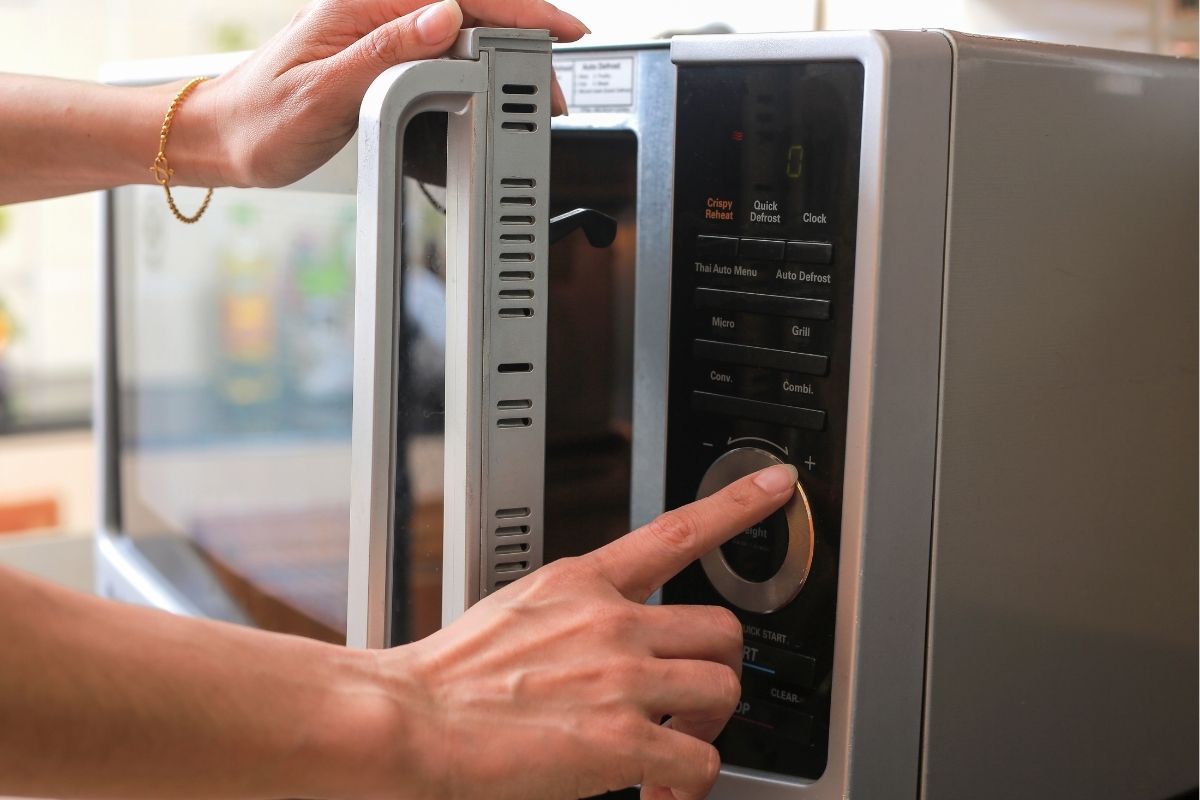 Another way you can try to reheat your ham is by using a microwave. This kitchen appliance can make your ham slices warm again in just a couple of minutes. However, this method can dry out your food easily, so follow the steps below.
Put the ham slices on a microwaveable tray. Arrange them in a single layer, making sure they don't overlap. Allow enough space between the slices so that each slice heats properly.

Cover the ham slices with a damp paper towel to prevent them from drying out. If your microwave-safe dish has sides, add a tablespoon of water to add more moisture. Remember to never use aluminum foil in the microwave.

Microwave for 30 seconds.

Flip the ham slices over.

Heat for another 30 seconds.

Check the ham's temperature. Touch or tear off a little piece of ham and taste it to see if it is warm. Repeat until the ham is hot.

Remove the ham from the microwave and uncover it.

Serve immediately and enjoy!
3. Reheat Ham Slices Using Oven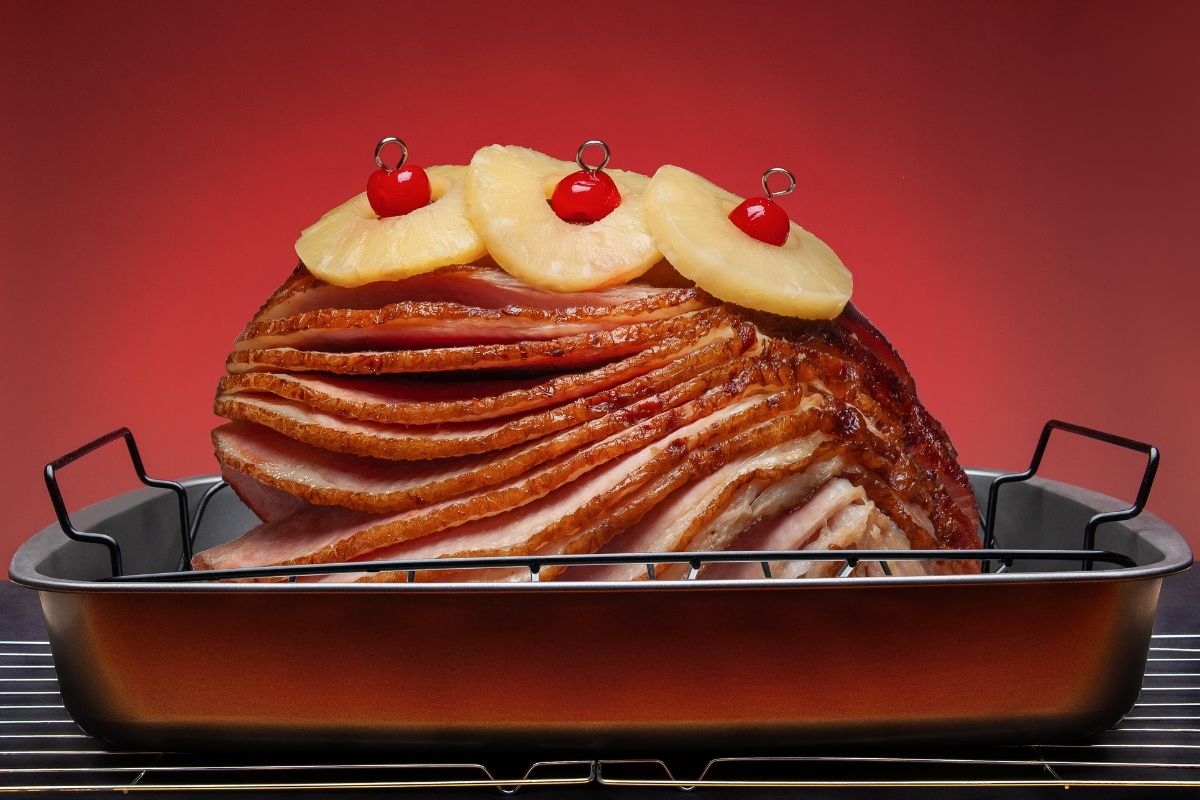 You can also use your oven to reheat your ham slices. This method is convenient and effective.
Preheat the oven to 325 degrees Fahrenheit.

Line a baking pan with parchment paper or grease it with a bit of cooking oil. This way, the ham slices will not stick to the pan.

Arrange the ham slices on the baking pan evenly. Ensure that they are distributed evenly and not overlapping.

Cover the pan with aluminum foil to preserve the moisture of the ham slices. You can also add a tablespoon of water to the bottom of the lined pan for added moisture.

Put the pan with the ham in the oven. Heat for 10 minutes, or until the ham is warm, turning the ham slices over after 5 minutes to heat the ham evenly.

Check the ham's temperature. The time required to reheat it depends on how many ham slices you have and how thick the slices are.

When the ham has warmed enough, remove it from the oven.

Serve immediately and enjoy!
Tips and Reminders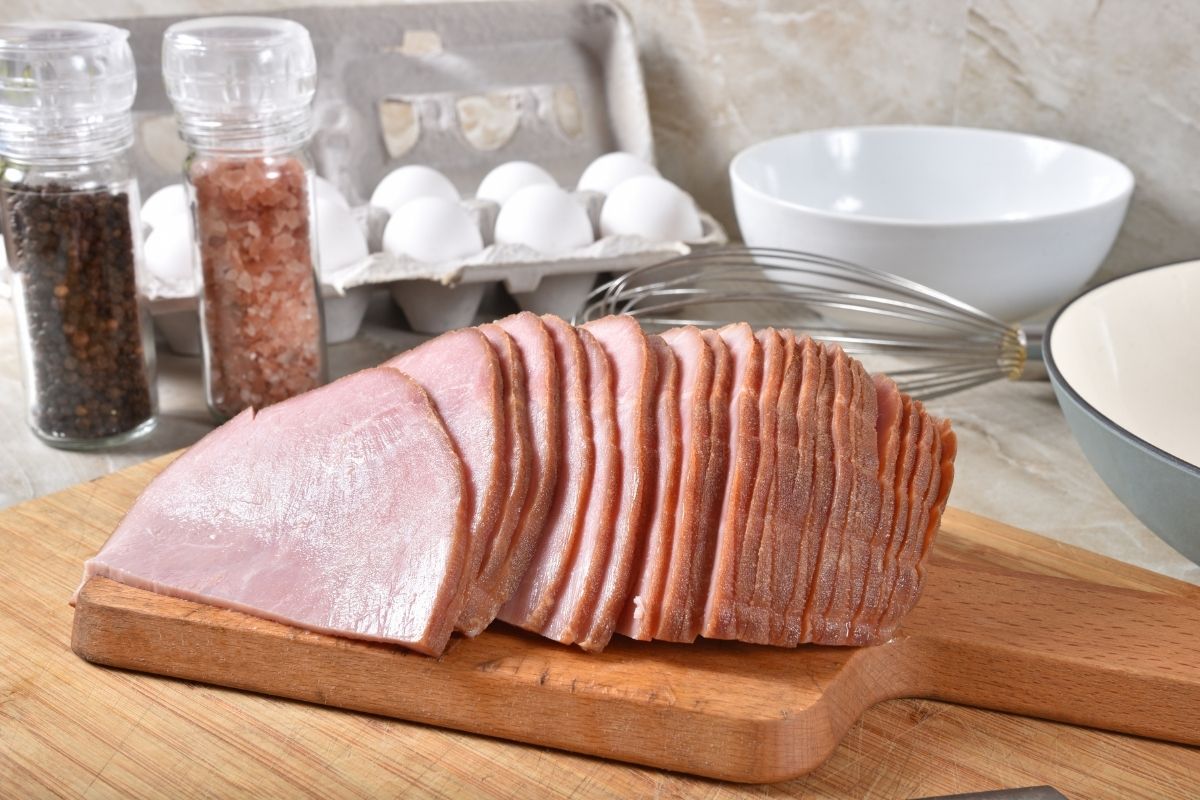 If you are reheating frozen ham, make sure to completely defrost it before reheating. To defrost your frozen ham faster, place it in a basin filled with cold water and submerge it thoroughly. Every 30 minutes, change the water.
Refrigerate leftover ham covered in aluminum foil or plastic wrap for 3 to 5 days. Leftover ham may be frozen in pieces or as a big chunk for 1 to 2 months if wrapped properly.
Wrapping Up
There are several ways to reheat your slices of ham. You can opt to use the frying pan, the oven, or the microwave.
Follow the instructions above for each method properly for the best results. Try them out and enjoy your hot, delicious ham!
Print
How to Reheat Ham Slices in Air Fryer
A great way to reheat ham slices is in an air fryer. Follow the step-by-step instructions below on how to do this.
Sliced Ham
Air Fryer
Baking Sheet or Aluminum Foil
Instructions
Turn the air fryer to 350 degrees Fahrenheit.
Place the ham slices on a baking sheet-sized dish with a little bit of water on them.
Cook for about 2.5 minutes
Turn them over, and cook for another 2.5 minutes.
Repeat the process until desired results have been achieved.
Let it cool for a minute.
Serve and enjoy!
Keywords: How to Reheat Ham Slices in Air Fryer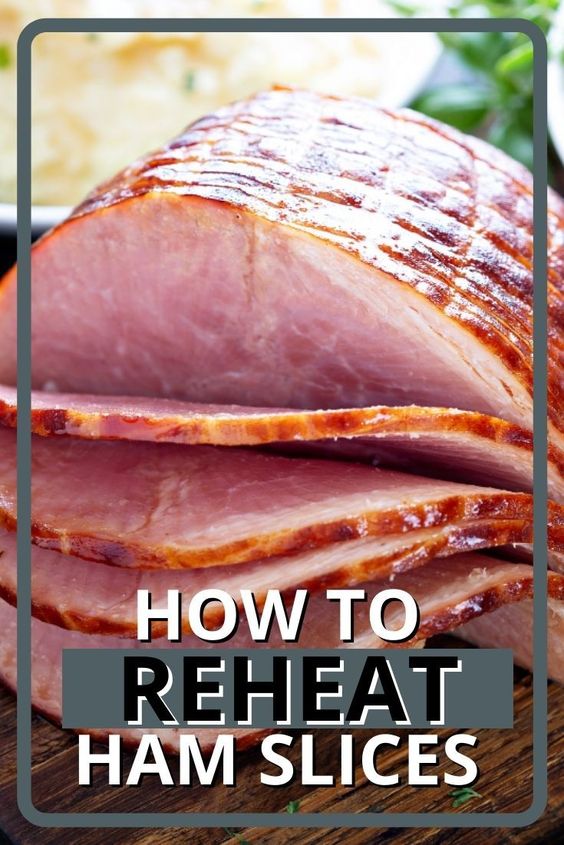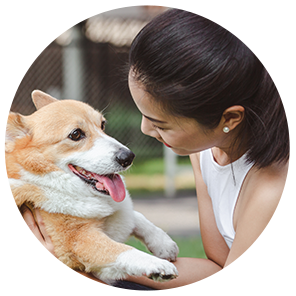 Hi, I'm Linda thanks for stopping by! We're so happy you're here. If you're a foodie and love to cook from home - you're in the right place..
LEARN MORE
Join the mailing list and receive our free newsletter!
Recipe Marker provides you with the best information about home cooking tips, recipes, ingredient substitutes and more. Check out our blog to see the latest articles.