What To Serve With Chicken Tenders: 7 Best Side Dishes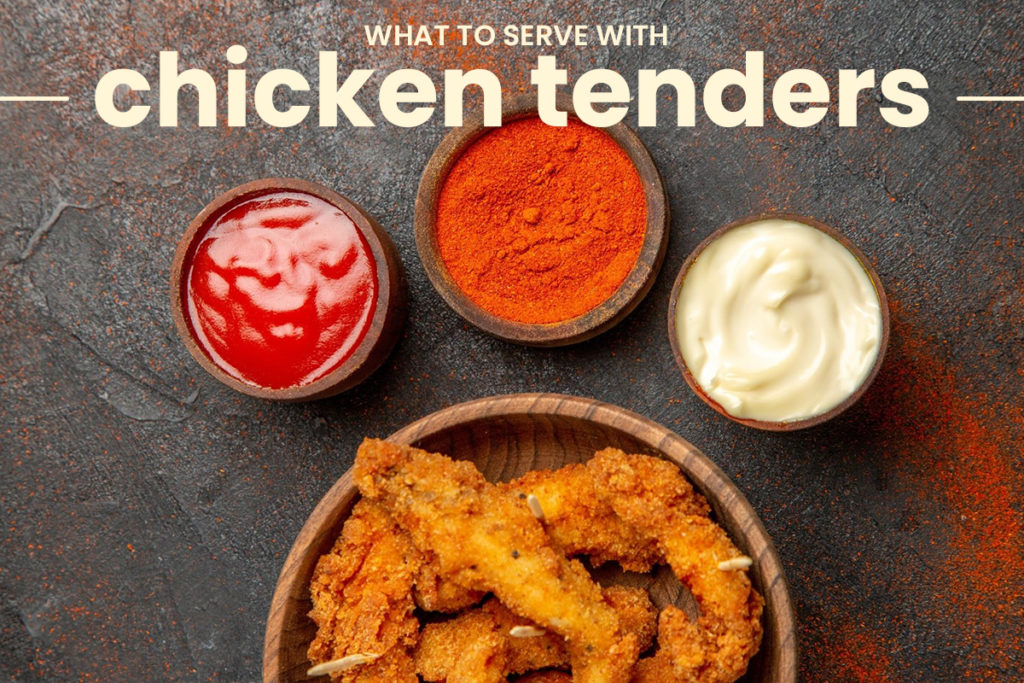 Any time of the year is a good time to serve chicken tenders to your family, and they're always a hit with youngsters. This meal can be enjoyed in a variety of ways.
Make sure your chicken tenders have the best side dish to accompany them, whether your chicken is crispy and panko-coated or smooth with a tempura-like batter.
If you're wondering what to serve with chicken tenders, then you're on the right page! Let's discover the best sides for your chicken tenders.
What To Serve With Chicken Tenders
1. Mashed Potatoes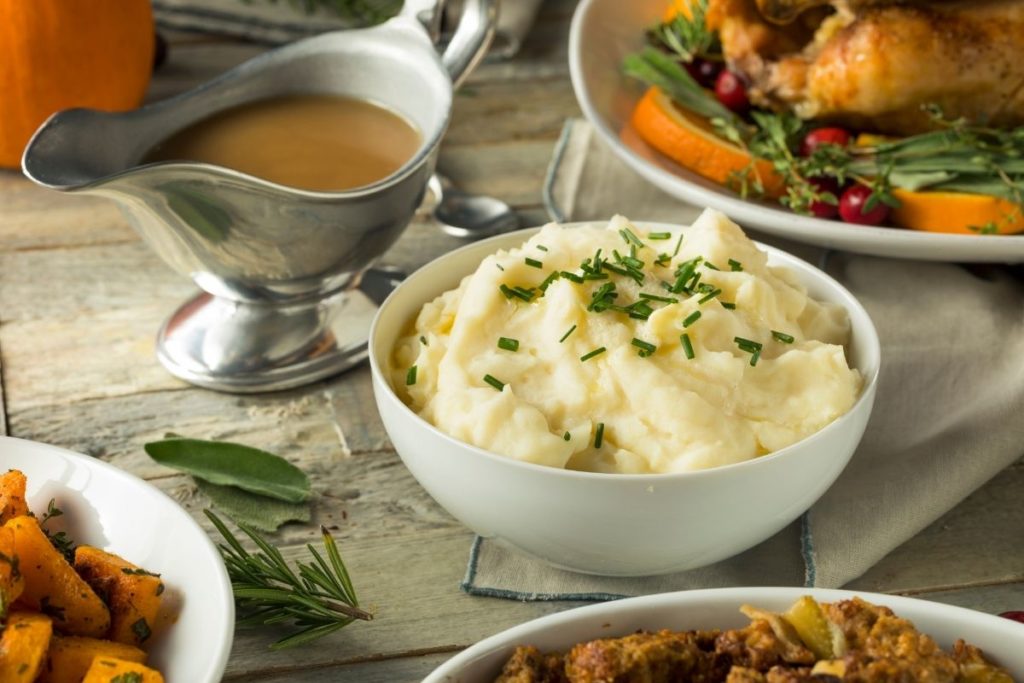 As long as you don't overdo it, mashed potatoes are an excellent accompaniment to chicken tenders. There are no rules when it comes to mashed potatoes; you can make them plain or fancy.
After peeling and cubing two russet potatoes, put them in cold water and bring them to a boil for about 10 minutes. Using a masher or fork, smash the potatoes back into the saucepan.
Next, add salt and pepper to your liking, then slather on some butter for added yumminess. Add some sour cream, grated cheese, and finely chopped fresh chives for garnishing.
2. Pesto Sauce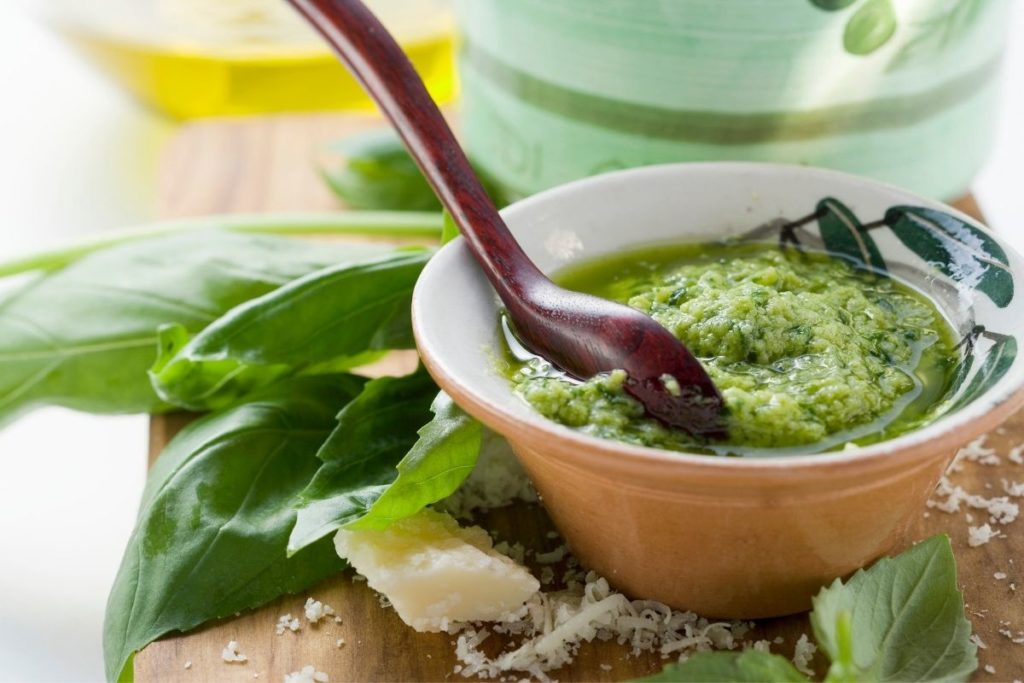 Although pesto sauce isn't necessarily a side dish, many have been hooked on chicken tenders with pesto since they tried it!
To accompany chicken, many cooks prepare a pesto bruschetta with fresh tomatoes. Pesto is also a great dip option if you're searching for something easy.
You should definitely give this one a shot!
3. Glazed Veggies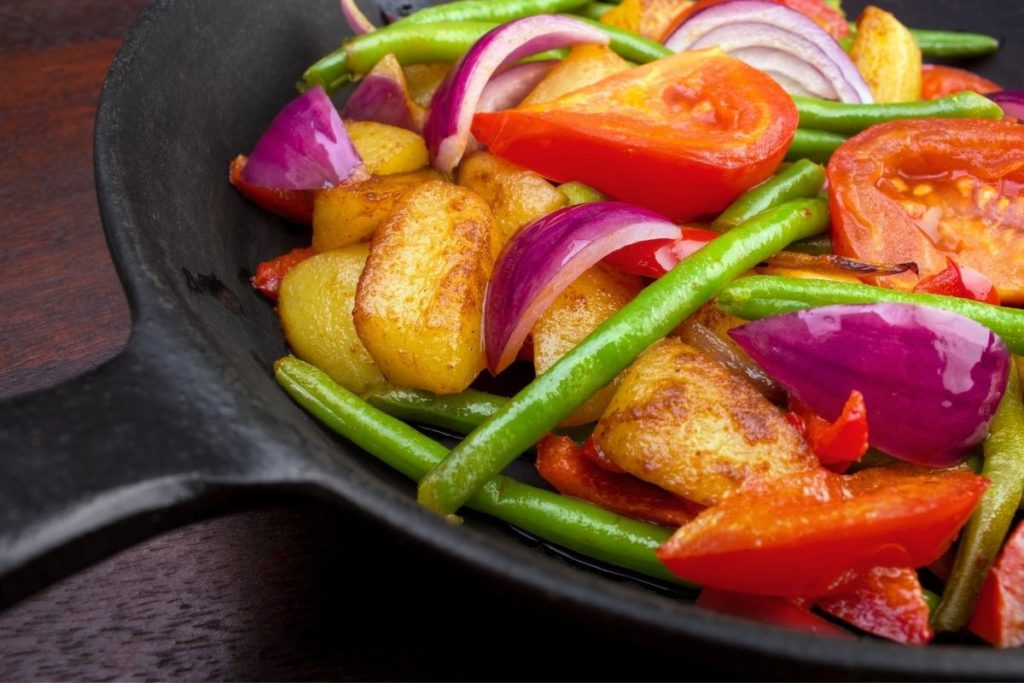 If you're looking for something that's both healthy and a touch indulgent, try serving your chicken pieces with some glazed vegetables.
Just combine butter, sugar, and lemon juice in a saucepan and pour it over your vegetables. Try making it with broccoli, carrots, and celery.
With the addition of sweetness, the chicken will taste much better.
4. Fried Pickles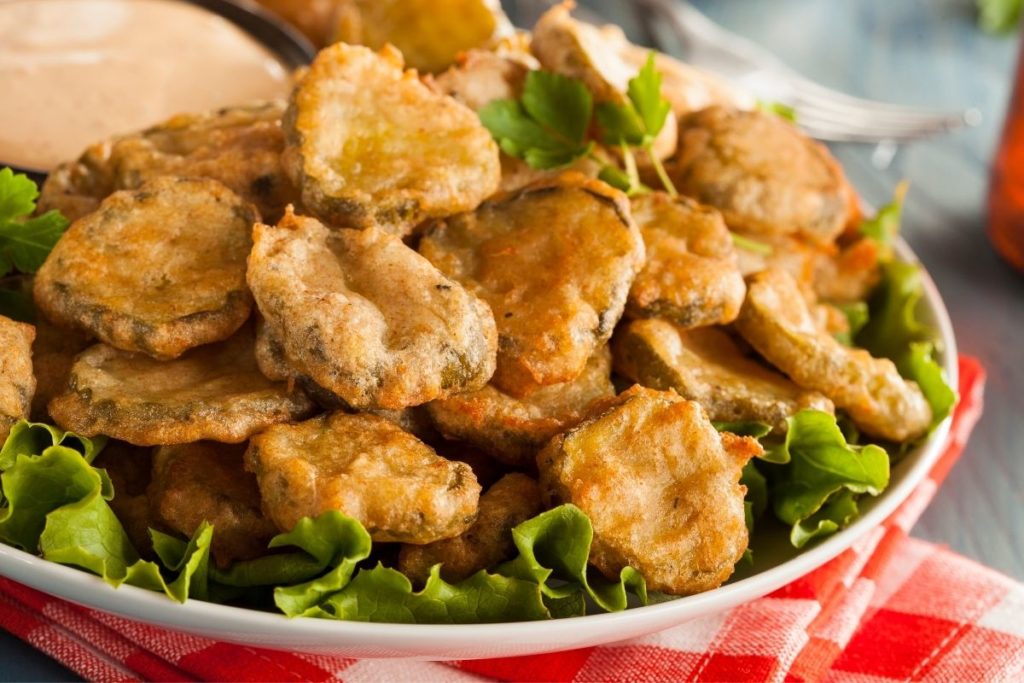 If you want your chicken to taste delicate and juicy, try it with some fried pickles. You'll have a delicious side dish to accompany your chicken tenders if you dip both in ranch or a sesame dressing.
It's really mouthwatering!
5. Zucchini Chips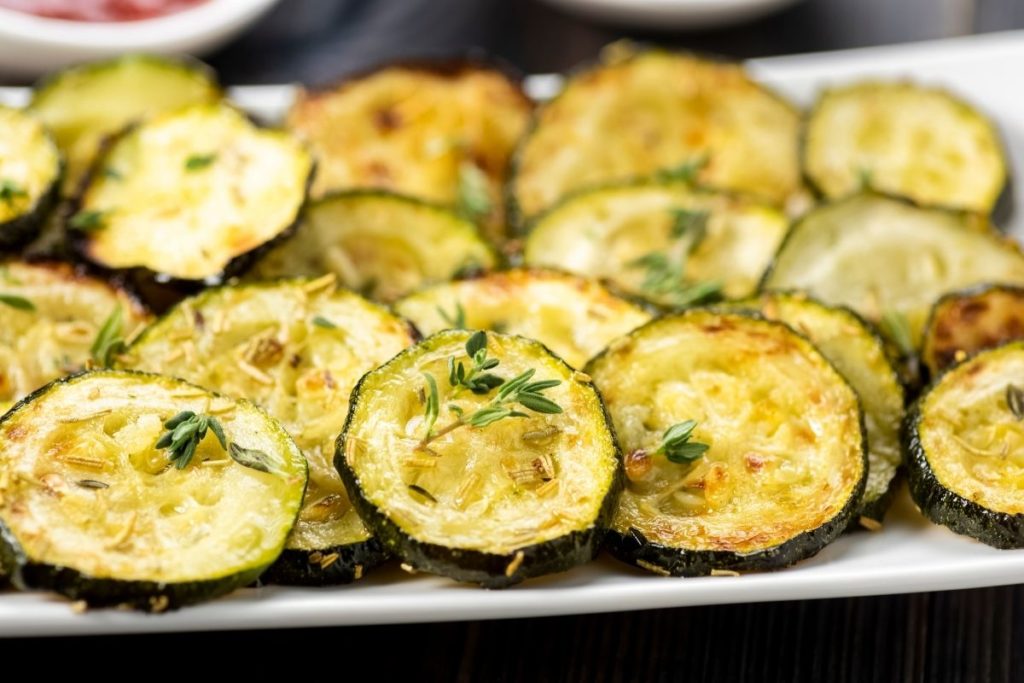 Adding zucchini chips to fried meals is a great way to jazz things up. In fact, you'll want to make them all the time, not just when you serve chicken tenders.
With just a zucchini, some olive oil, and seasonings of your choosing, you can make this dish in a hurry. You can also bake your zucchini at 425 degrees for 20-25 minutes instead of deep-frying.
6. Cinnamon Applesauce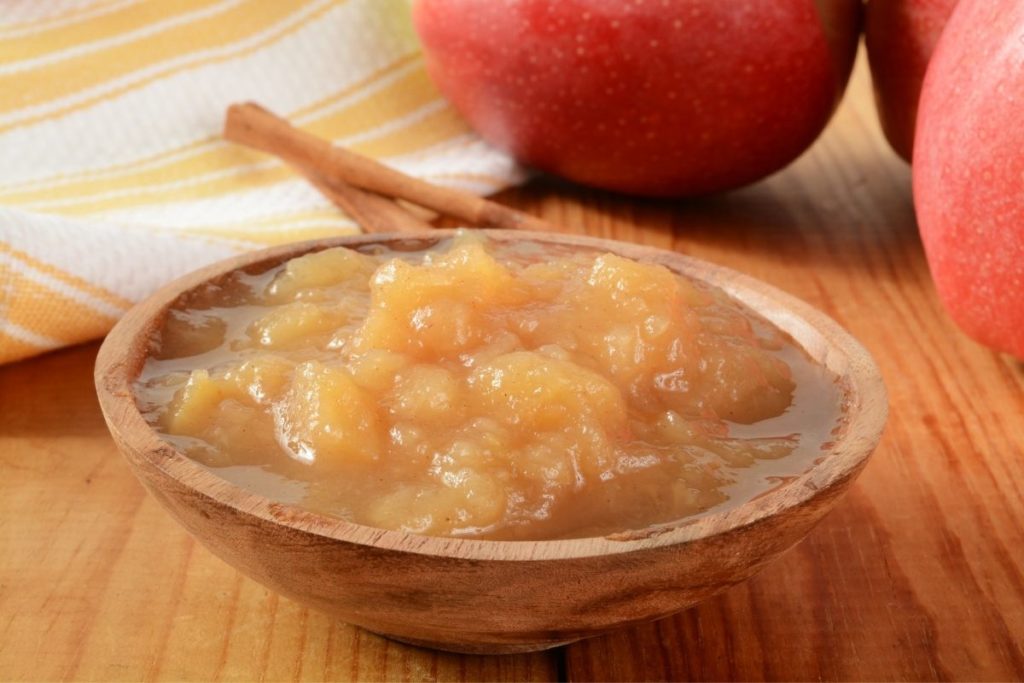 You've heard of pork chops and applesauce but have you tried chicken tenders when its served with cinnamon applesauce as a side dish?
Just four tablespoons of butter, three cinnamon sticks, one cup of water, five cups of peeled and diced Fuji apples (or your favorite cooking apple), sugar to taste, and salt if needed, are all that is required for this recipe.
Simply cook your butter in a big pot until it begins to brown, then remove from the heat. Next, add apple pieces, cinnamon sticks, and water to the mixture and mix well.
After bringing the mixture to a boil, decrease the heat and let the sauce simmer for about 15 minutes.
Use a slotted spoon to remove the apples before crushing them with a fork or a masher. Then add salt and pepper to your liking.
7. Pea Salad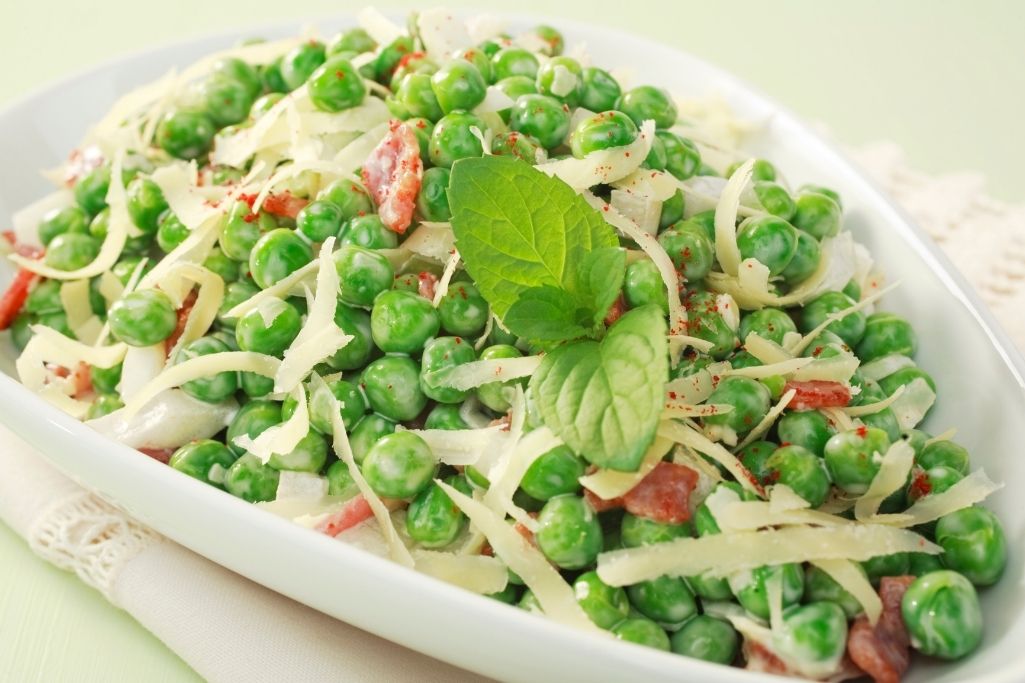 A pea salad with pecorino is a delicious accompaniment to chicken tenders. In addition to being simple, tasty, and enhancing the flavor of peas, this recipe is also easy to make.
The recipe only requires two prepared cups of fresh or frozen peas, one clove of garlic, six tablespoons of olive oil, three teaspoons of freshly squeezed lemon juice, salt, and pepper.
To make this dish, put all the ingredients in a large glass bowl and stir well with a wooden spoon until thoroughly combined.
Add salt and pepper to taste before serving with chicken tenders. This salad can be made in a matter of minutes and serves as a light side dish that won't leave you feeling heavy.
Final Say
Chicken tenders are a popular food item that is enjoyed by a wide audience. Tenders go well with a wide variety of sides, so your dinner will be complete no matter what you serve them with.
We hope that the list above can help you choose what sides to serve with your chicken tenders.
Print
7 Best Chicken Tender Side Dishes
Check out these great Side Dish Recipes for Chicken Tender that have been shared on Pinterest.
Instructions
Click on each link above to view the pin and recipe.
Obtain all the necessary ingredients to make the recipe.
Follow the steps to create your side dish.
Enjoy your delicious meal =)
Keywords: Best Chicken Tender Side Dishes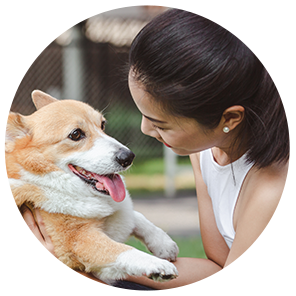 Hi, I'm Linda thanks for stopping by! We're so happy you're here. If you're a foodie and love to cook from home - you're in the right place..
LEARN MORE
Join the mailing list and receive our free newsletter!
Recipe Marker provides you with the best information about home cooking tips, recipes, ingredient substitutes and more. Check out our blog to see the latest articles.