What To Serve With Corn Chowder: 7 Best Side Dishes to try in 2023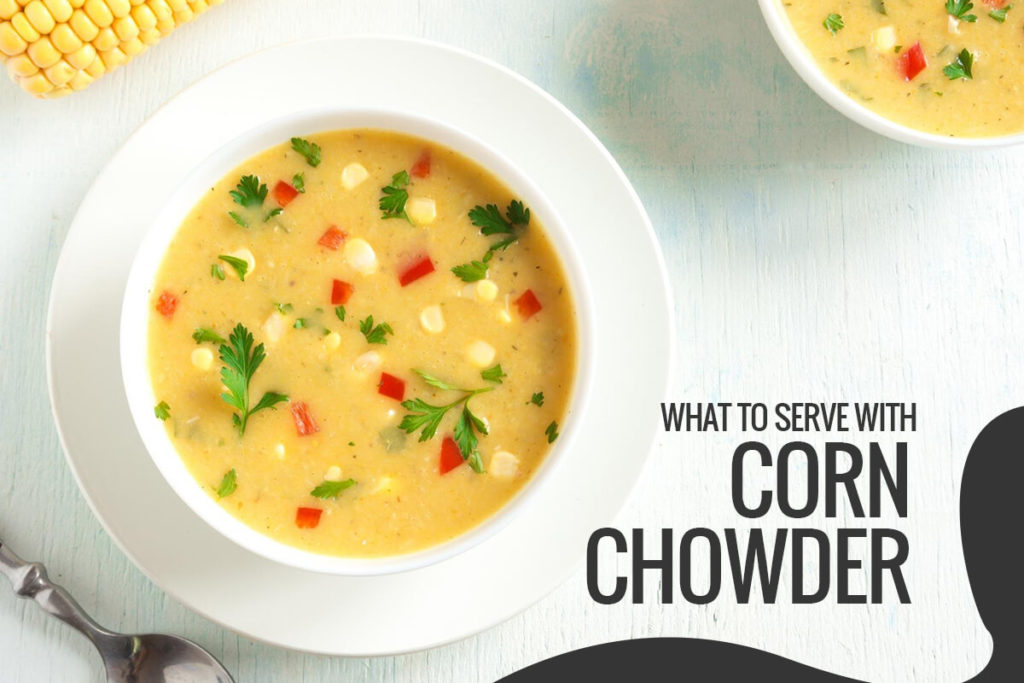 Are you trying to decide what to serve with corn chowder? Stick around as we share a list of the most popular corn chowder side dishes below.
Corn chowder became a very comforting recipe for many people. It's a top-notch comfort dish right out of the slow cooker, warm and substantial with just the perfect amount of salt and creamy sweetness.
If you're not familiar with corn chowder, let's share some information about it first.
What Is Corn Chowder?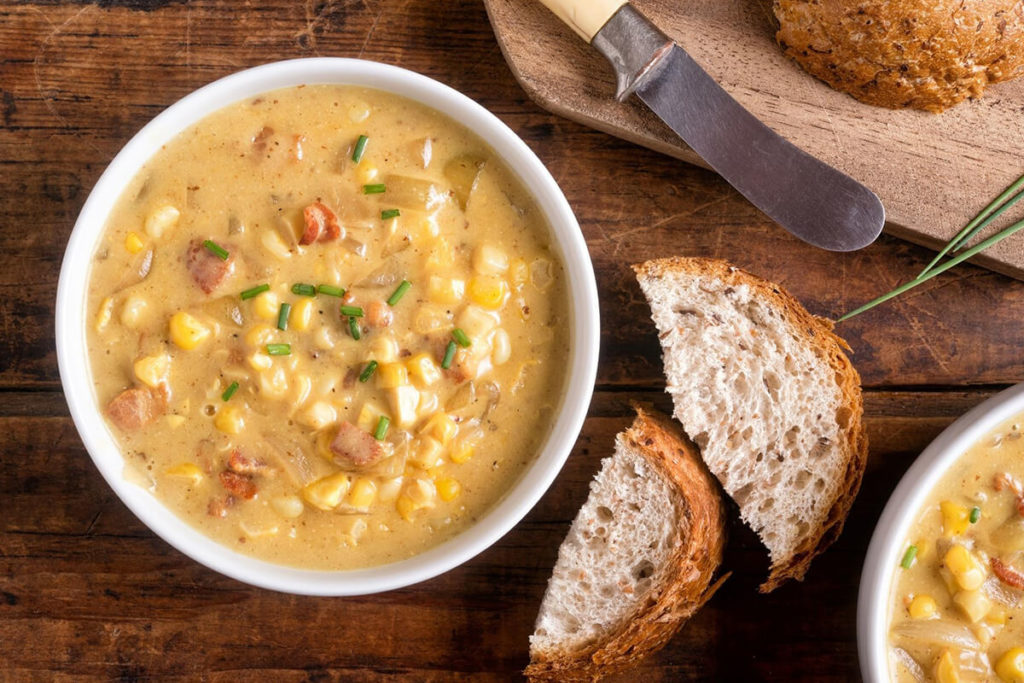 This dish is chowder soup with corn as the principal component along with onion, celery, milk, butter, flour, and seasonings like salt and pepper.
Usually, it comes from fresh or processed shucked corn, with the corn kernels chopped off. Corn chowder is the perfect combination of salty ham and rich, creamy corn.
In addition to corn, this recipe may also use chicken stock, salt pork, bacon, crackers, corn starch, or different vegetables like potatoes to thicken the soup.
Because corn chowder, like other chowders, is thick and creamy, you must carefully decide what to serve with it.
With that being said, let's talk about the best side dishes to serve with corn chowder. Read on for more details.
What To Serve With Corn Chowder
1. Garlic Bread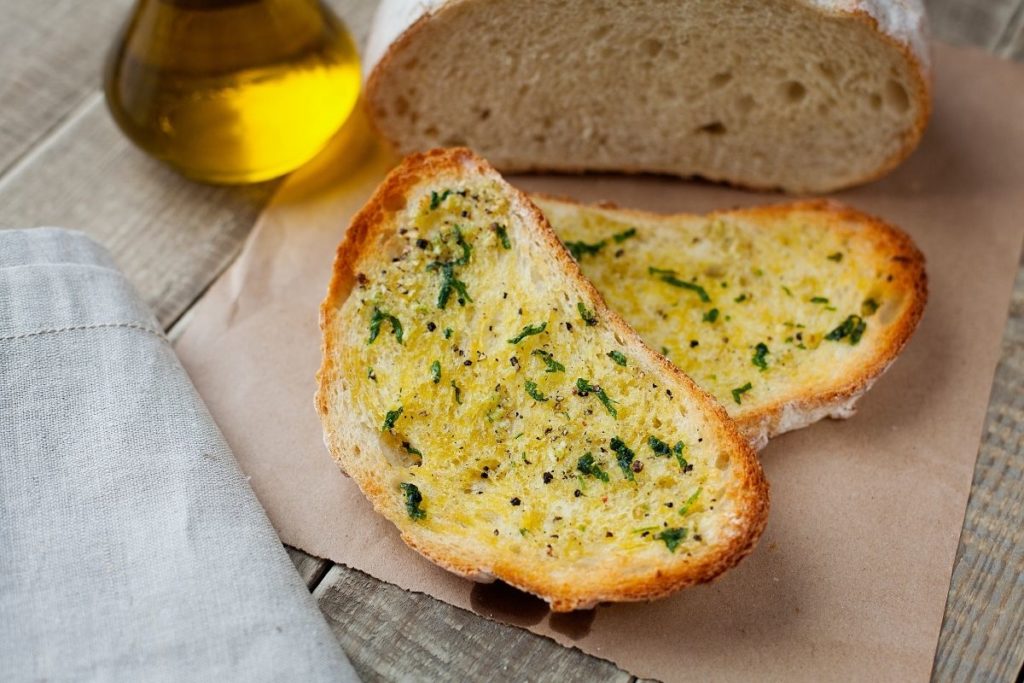 The best comfort side is garlic bread; it's cheesy, garlicky, and delicious.
There are only a few ingredients needed to prepare this garlic bread: toast, butter, garlic, Parmesan cheese, salt, and pepper.
Once you've done your prep work, it's as simple as putting the ingredients in the oven!
As a bonus, you can typically buy it in frozen form at the supermarket, making it an easy side dish for your corn chowder.
2. Cured Meat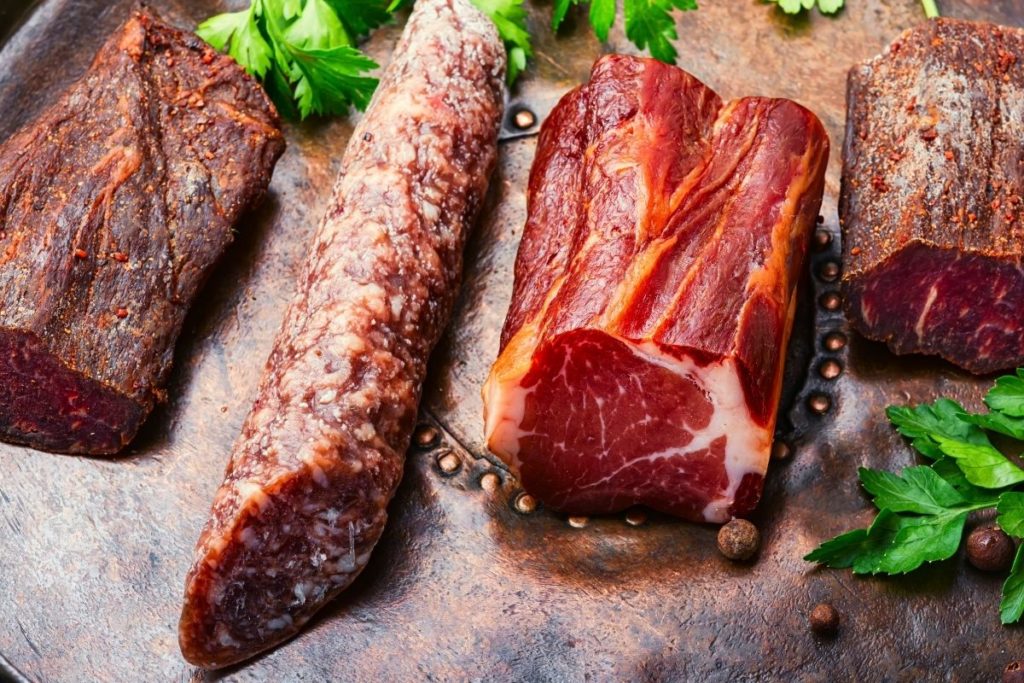 You can serve corn chowder with a broad selection of preserved and smoked meats.
To make the corn chowder spicier, put some chorizo inside or on top of it. Add smoked sausages like hot dogs or cheese griller pies to make it more flavorful.
Cured meats work so well as a side dish because they bring an entirely new flavor depth to the dish.
3. Grilled Cheese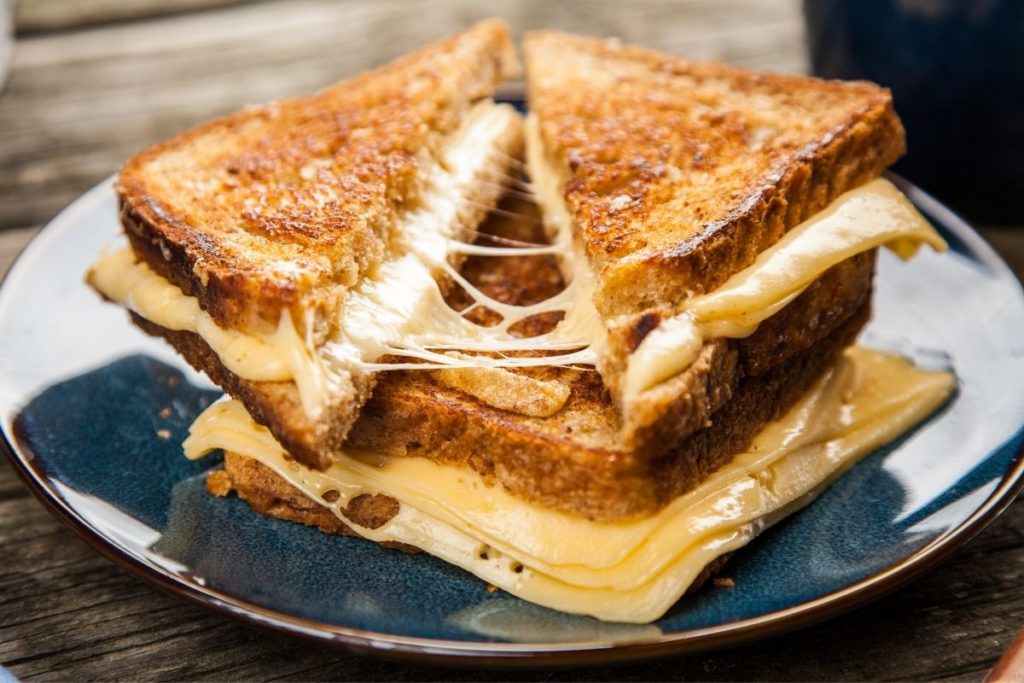 Griddled cheese sandwiches are usually a hit with everyone. It's easy, cheesy, and filling all at once.
For the best results, use a panini press to make the grilled cheese sandwich.
The outside of the bread becomes beautifully crisp while the inside remains soft and pliable.
After 30 seconds of cooking with butter on the skillet, place the panini in the panini maker for roughly five minutes.
The combination of grilled veggies and your favorite cheese makes for a savory and nutritious lunch.
Next time you make corn chowder, try serving it with a side of a grilled cheese sandwich.
4. Cowboy Beans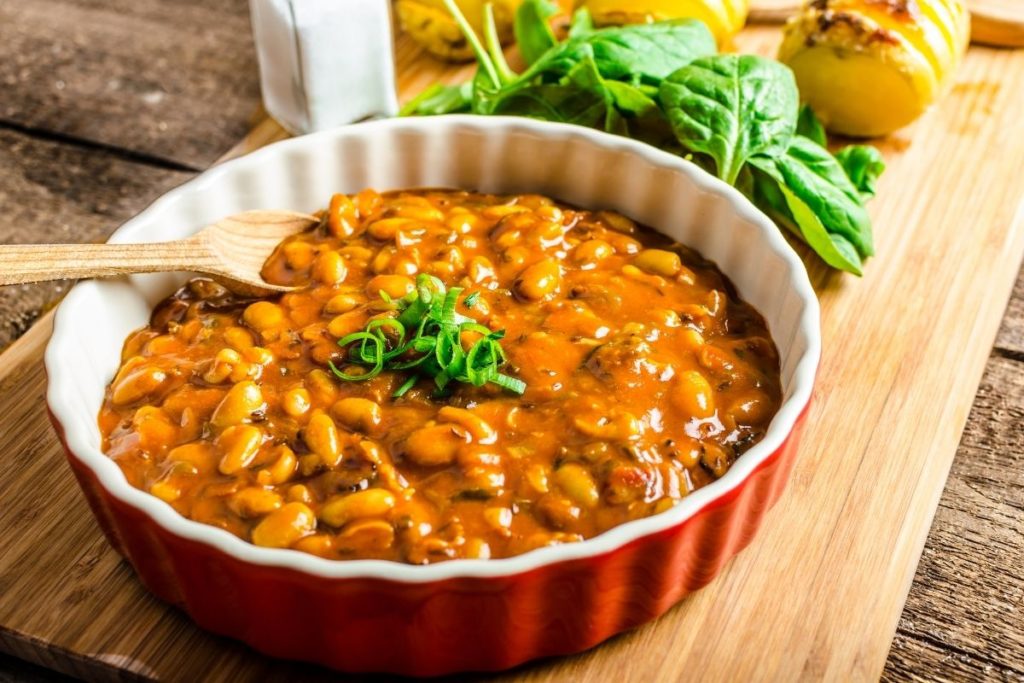 Cowboy beans are another great side dish to pair with corn chowder.
In addition to bacon and ketchup, this recipe calls for brown sugar and molasses.
To prepare, just combine all ingredients in a large pot and cook over medium heat for 30 minutes or so.
Everyone will adore this hearty and flavorful side dish. Your next BBQ or picnic will be a success if you bring this dish along.
5. Steamed Veggies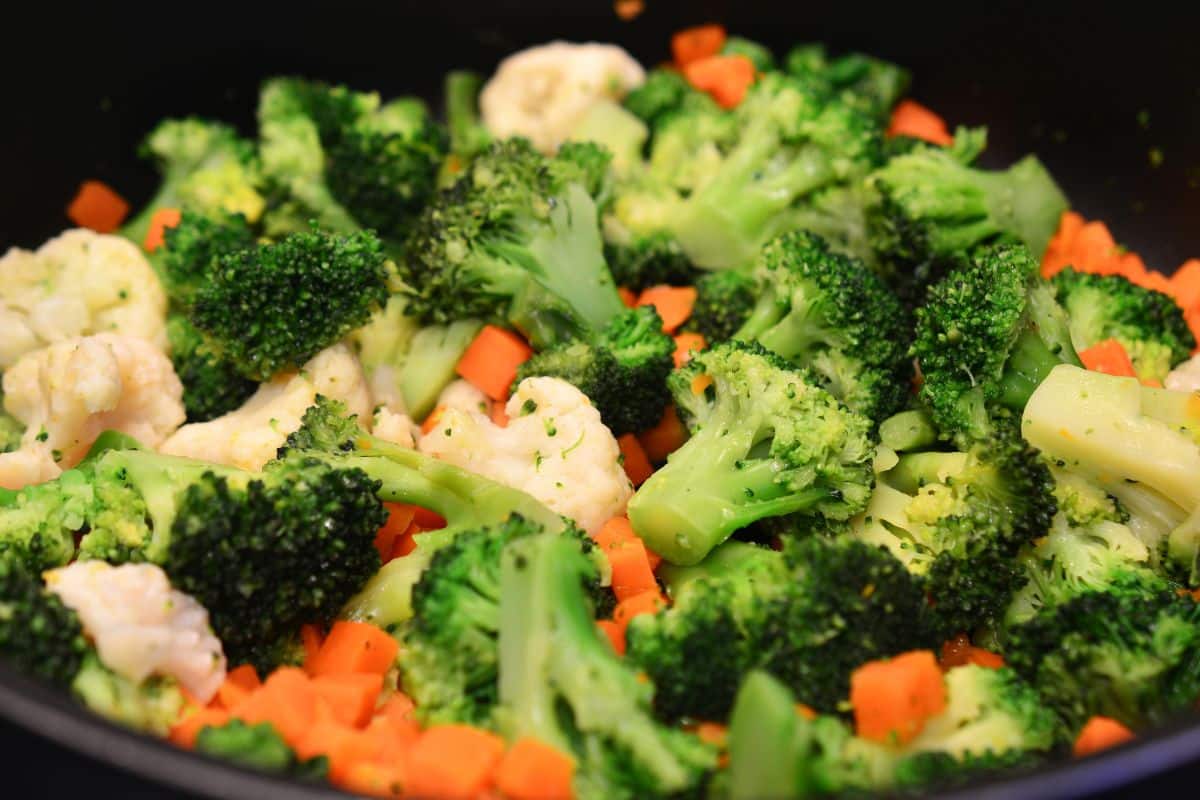 If you're looking for a taste contrast, we recommend using broccoli and cauliflower as your side dish.
It's up to you, of course. Don't be scared to experiment with your favorite steamed veggie combo.
6. Bacon and Dates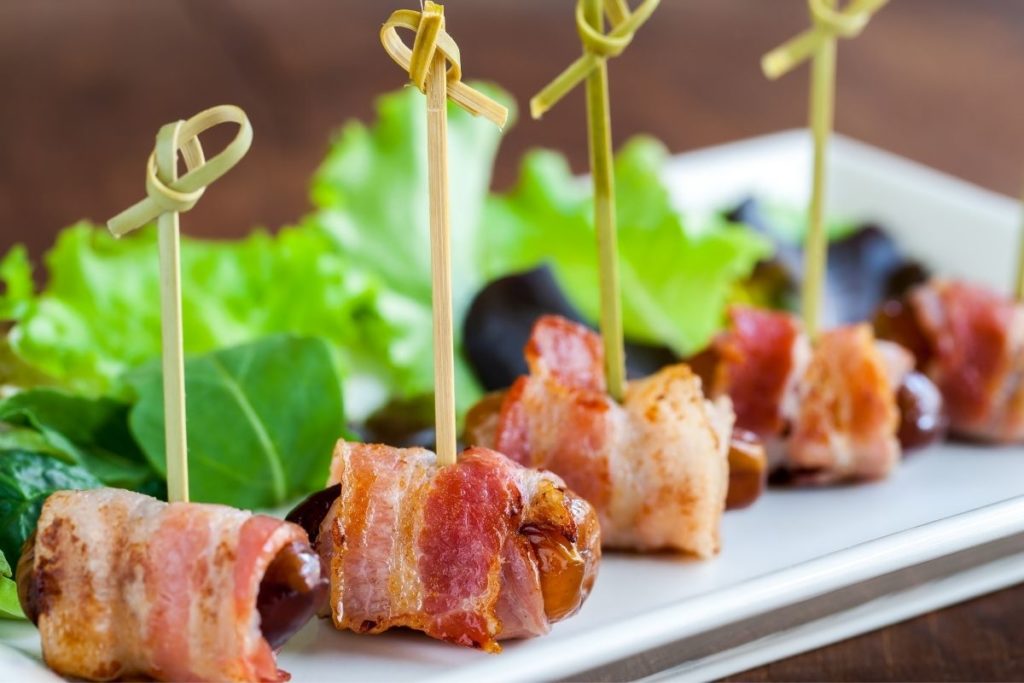 Everything tastes better with bacon. Serving a side of bacon with corn chowder is also a great option.
As an appetizer or a side dish, these bacon-wrapped dates are ideal. In contrast to the salty and crispy bacon, the dates are sweet and juicy.
It's a fantastic match, considering that bacon, dates, and toothpicks are all you need.
Add extra heat by serving them alongside a spicy ranch condiment.
7. Quiche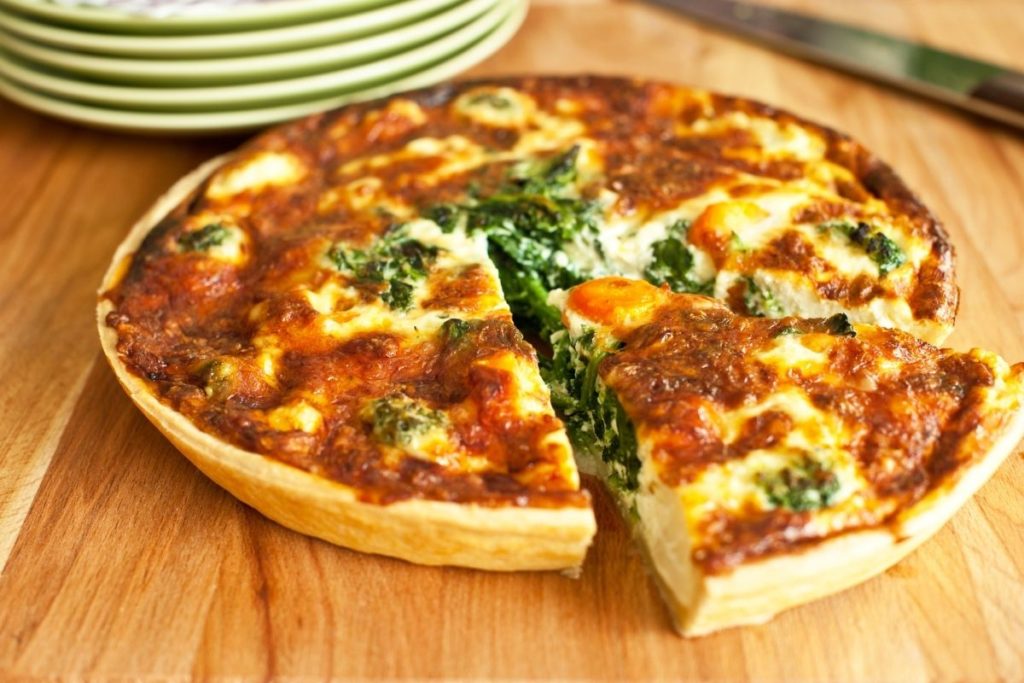 Corn chowder and a thick, creamy quiche are the perfect pairings.
The flaky and crunchy pie crust of the quiche greatly enhances the savory flavors of corn chowder.
Because of the many types of cheese and veggies, the quiche has a creamy and rich texture.
You may make it any way you like using your favorite herbs and spices.
Summary
Corn chowder is a superb cold-weather soup that works with many sides. We hope this list of sides helps you decide what to serve next with your corn chowder.
Print
7 Best Corn Chowder Side Dishes
Check out these great Side Dish Recipes for Corn Chowder that have been shared on Pinterest.
Instructions
Click on each link above to view the pin and recipe.
Obtain all the necessary ingredients to make the recipe.
Follow the steps to create your side dish.
Enjoy your delicious meal =)
Keywords: Best Corn Chowder Side Dishes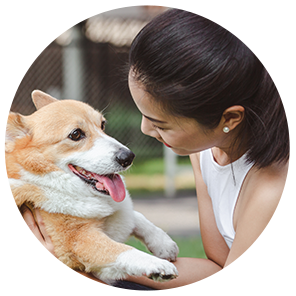 Hi, I'm Linda thanks for stopping by! We're so happy you're here. If you're a foodie and love to cook from home - you're in the right place..
LEARN MORE
Join the mailing list and receive our free newsletter!
Recipe Marker provides you with the best information about home cooking tips, recipes, ingredient substitutes and more. Check out our blog to see the latest articles.