6 Best Sides to Serve with Duck Confit (Updated 2023)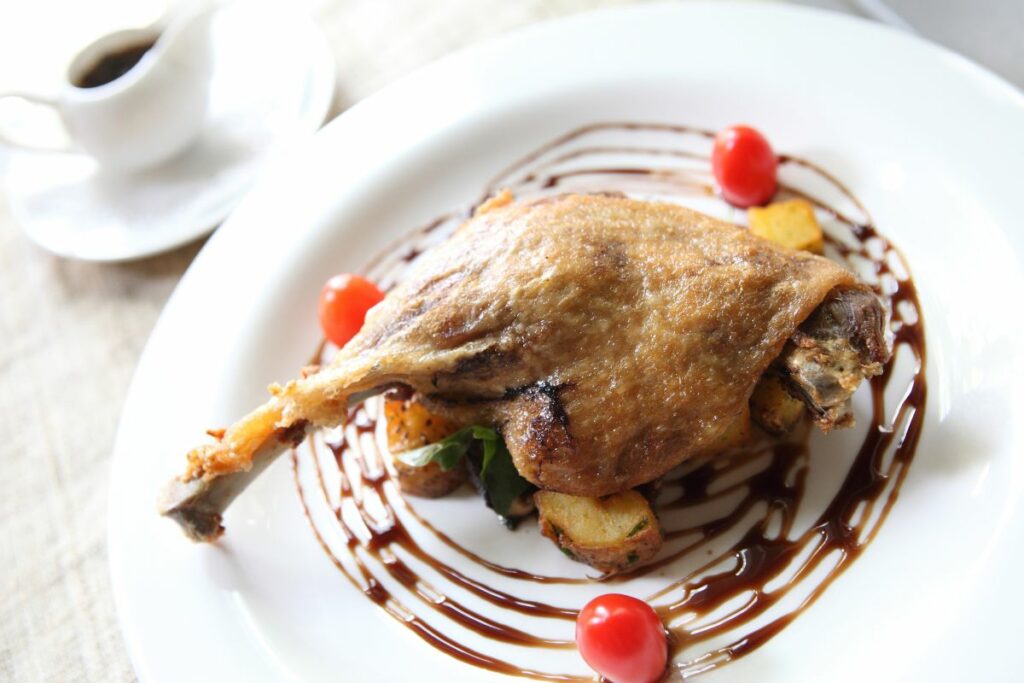 Are you trying to decide what to serve with duck confit? Stick around as we share a list of the most popular side dishes that go well with duck confit.
One of the most popular French dishes that one could ever come across is no other than the age-old duck confit.
A staple in just about some of the finest restaurants around the world, this dish is every bit as decadent – with slow-cooked duck legs in duck fat until it achieves golden perfection.
Get to know what to serve with duck confit in this article.
What to Serve with Duck Confit
1. Mashed Potatoes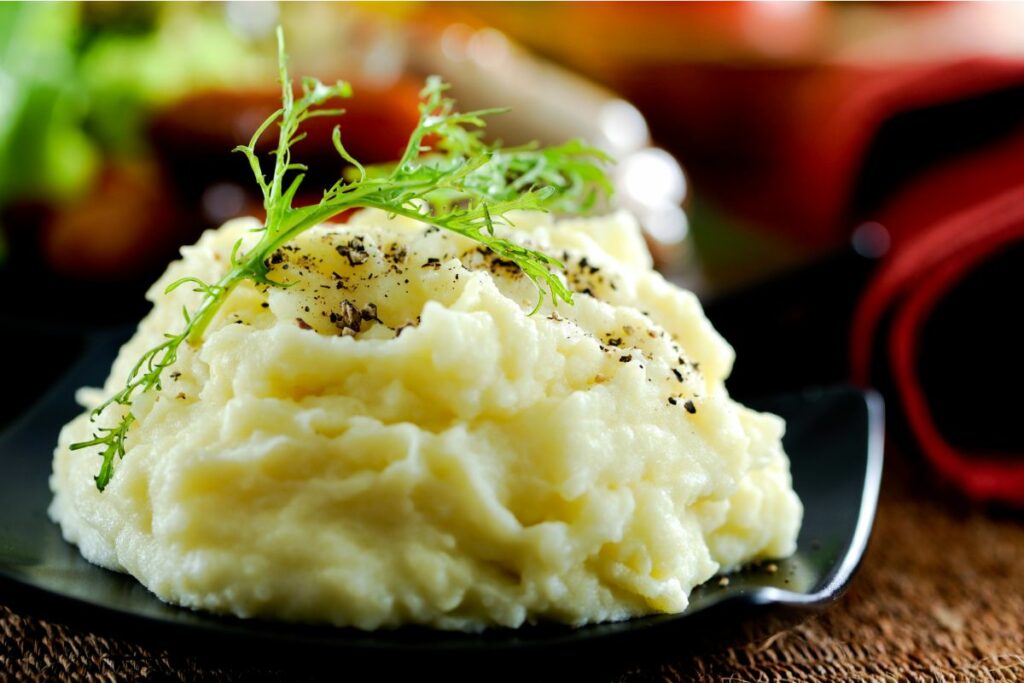 Take indulgence to the next level by pairing duck confit with some creamy, buttery, and uber-flavorful mashed potato.
Light and fluffy, these are quite filling and help set the tone for your whole meal.
Plus, it also helps that the mashed potatoes' texture contrasts nicely against the duck confit's crispy skin.
While adding butter and milk may already get the job done, taking it one step further by flavoring it with garlic will allow the mashed potatoes to develop a deeper taste.
This complements the meatiness and rich flavors of the duck confit.
2. Crispy Roasted Potatoes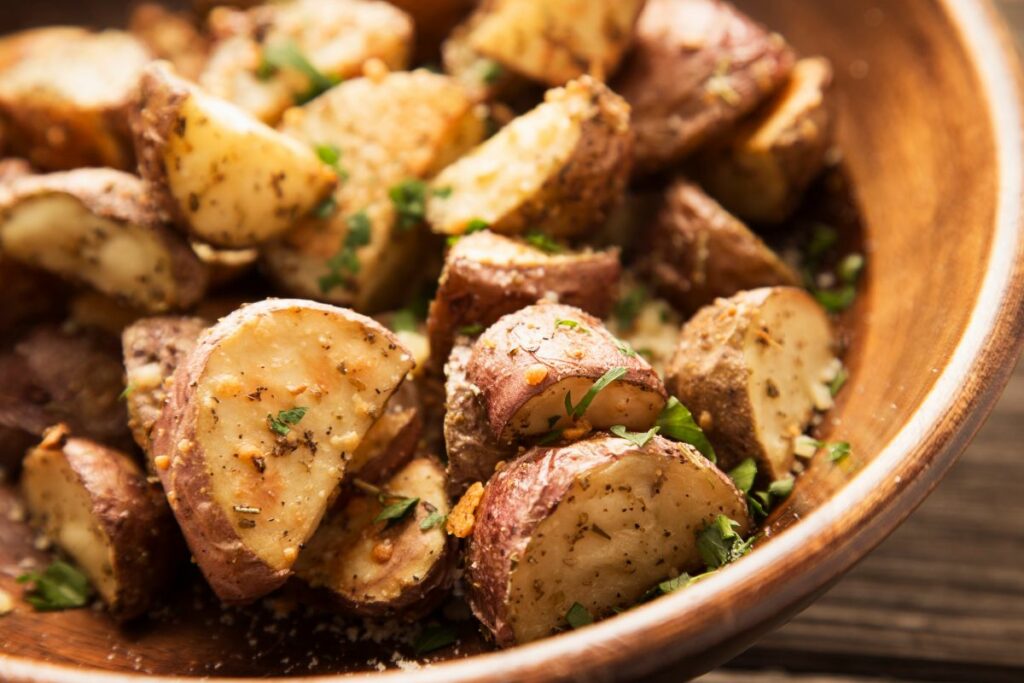 If mashed potatoes aren't your thing, going for a crunchy and crispy texture might be more for you.
If this is the case, crispy roasted potatoes are a match made in heaven with duck confit, especially when you cook it right.
Since duck confit is already rich and flavorful thanks to the unique way of cooking it, you can also apply a similar technique to your roasted potatoes.
While you can simply dress this with a drizzling of olive oil, as well as salt and pepper, you can take it up a notch by cooking this with duck fat.
Watch these roasted potatoes take on the flavor of duck fat, something which envelopes the potatoes within a certain rich yet subtle umami flavor.
There's even a certain sweetness to it, making these a tasty treat to eat with duck confit.
3. Pea Puree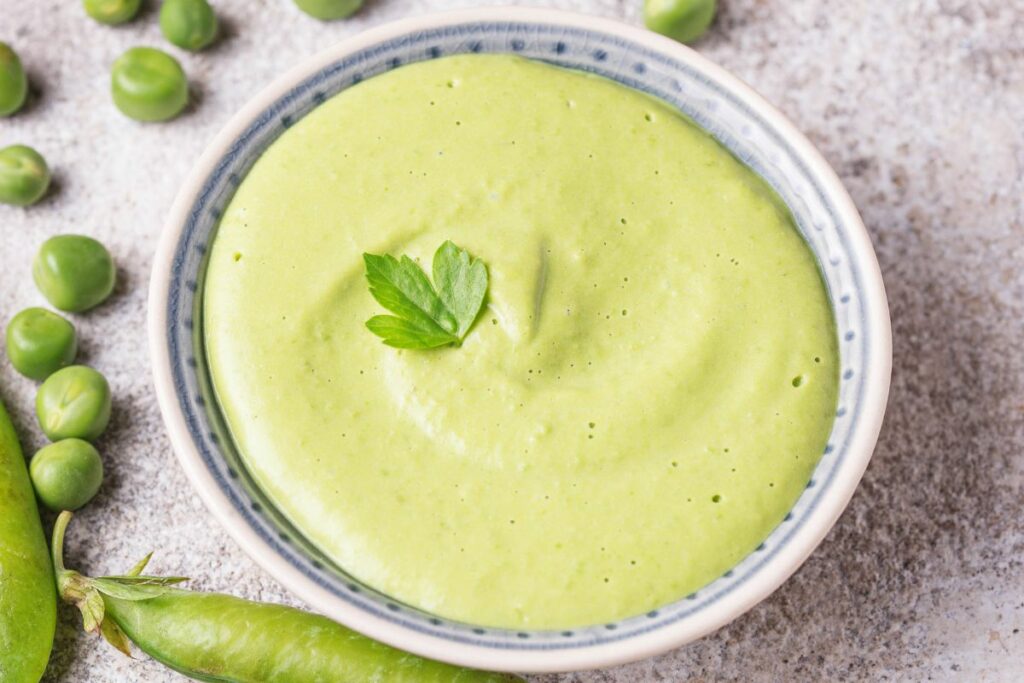 Recreate the fine dining experience of your dreams by using pea puree along with your duck confit instead of the usual mashed potatoes.
The green color of the puree is vibrant and pops nicely against the equally lovely golden brown color of the duck.
Although pea puree is every bit as fancy as it sounds, it's actually easy enough to make, perfect for when you're in a pinch yet want something light and tasty.
In fact, all you need are some frozen peas, chicken stock, and some butter. Since the peas will cook in stock, they will absorb all the complex flavors.
The touch of butter, on the other hand, will make it richer and creamier. Plus, it will help make for a smoother puree.
4. Duck Fat Rice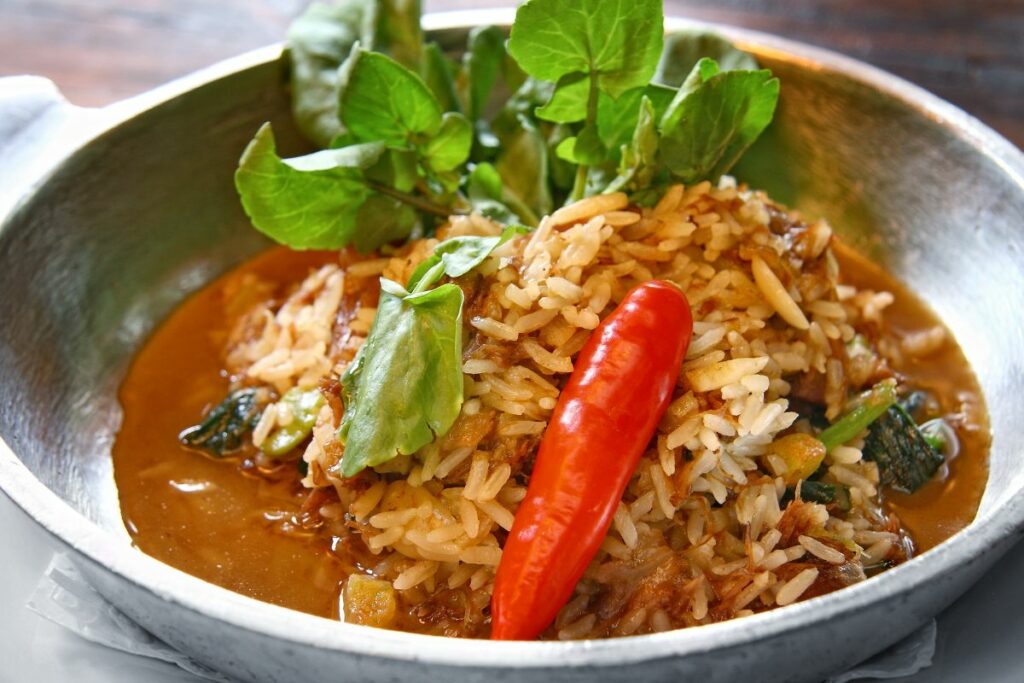 Duck confit is already about indulgence and flavor. Duck fat has tons of flavor, all the more making it every bit as tasty.
Putting this onto your rice, however, elevates the nuttiness and mild taste of rice into a more magical experience.
The humble rice is transformed into a savory side dish that gives so much depth and richness.
Plus, you can use the duck fat that you used in cooking the confit, melding the comforting tastes together.
To add more flavor, you can add some garlic to make it into a fried rice of sorts and lend it some herby and earthy flavors.
5. French Lentil Ragout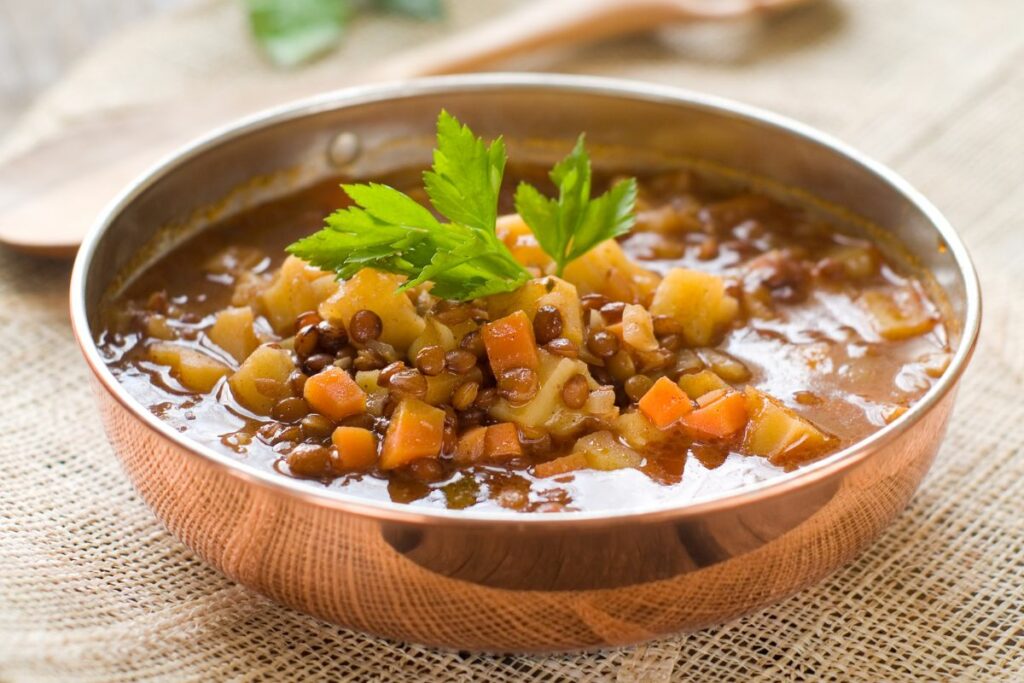 One of the traditional sides for duck confit, or just about any French dish for that matter, is lentil ragout.
These are essentially braised lentils that are cooked until perfection in flavorful stock, allowing the lentils to absorb the aromatics and flavor.
This certain side dish is not only packed with flavor but also more nutritious because it's rich in protein.
With some tomato paste mixed in, you can taste the tanginess and acidity from the ragout, balancing out the rich duck confit.
The earthiness of the lentils also rounds on the flavors of the ragout.
6. Frisee Salad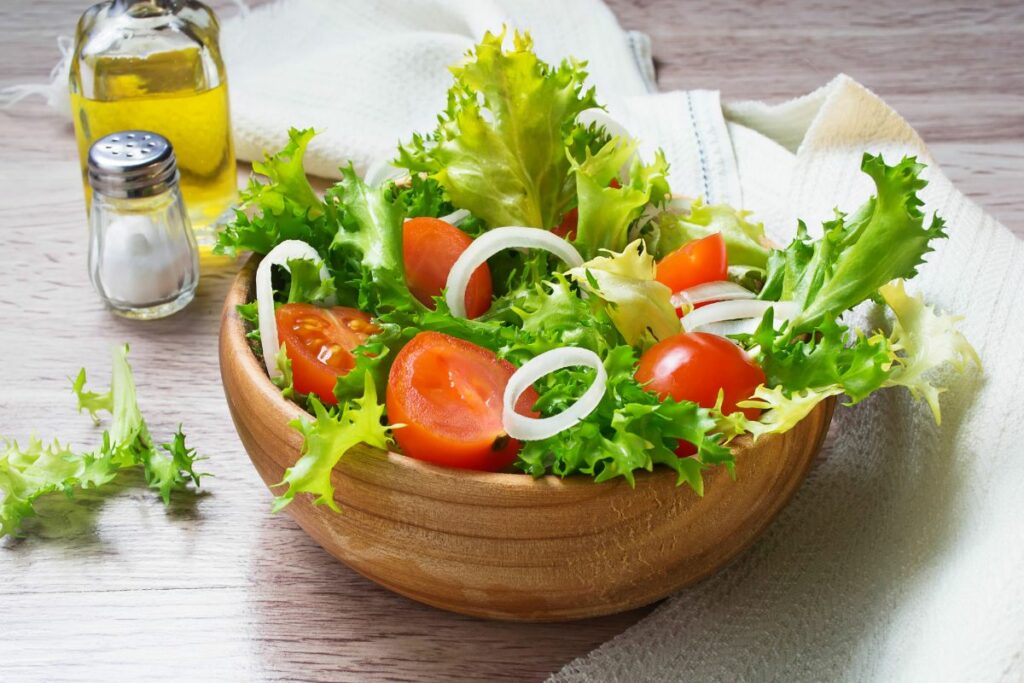 There's no denying that duck confit can be undoubtedly rich. Balance this out with some frisee salad instead.
Made out of some curly endives, these green leaves are bursting with flavor and are equally complex.
With some earthiness and a hint of bitterness, these add great texture and flavor to the salad with its ruffles, making them the star of the show.
Pair this with a vinaigrette to brighten up the salad and its acidity will contrast the rich taste of the duck.
Frisee salad is perfect if you just want a light side to go with your duck.
It's refreshing and easy enough to make. You can even throw in some tomatoes for additional brightness and tanginess.
The Bottom Line
Duck confit is one dish you'll want to have over and over again.
With the right side dishes, you can make this meal into something memorable. Be sure to check out our suggestions to make this dish a complete one.
Print
6 Best Sides for Duck Confit
Check out these great Side Dish Recipes for Duck Confit that have been shared on Pinterest.
Author:
Prep Time:

5 minutes

Cook Time:

10 minutes

Total Time:

15 minutes

Yield:

1 serving

Category:

Sides

Method:

Cooking

Cuisine:

Side Dish
Instructions
Click on each link above to view the pin and recipe.
Obtain all the necessary ingredients to make the recipe.
Follow the steps to create your side dish.
Enjoy your delicious meal =)
Nutrition
Serving Size:

1 serving

Calories:

706

Sugar:

0 g

Sodium:

2300 mg

Fat:

30 g

Saturated Fat:

0 g

Unsaturated Fat:

0 g

Trans Fat:

0 g

Carbohydrates:

86 g

Fiber:

0 g

Protein:

23.5 g

Cholesterol:

0 mg
Keywords: Best Sides for Duck Confit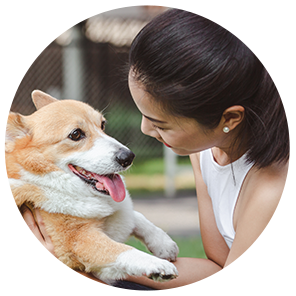 Hi, I'm Linda thanks for stopping by! We're so happy you're here. If you're a foodie and love to cook from home - you're in the right place..
LEARN MORE
Join the mailing list and receive our free newsletter!
Recipe Marker provides you with the best information about home cooking tips, recipes, ingredient substitutes and more. Check out our blog to see the latest articles.