What To Serve With Duck: 12 Best Side Dishes (Updated 2023)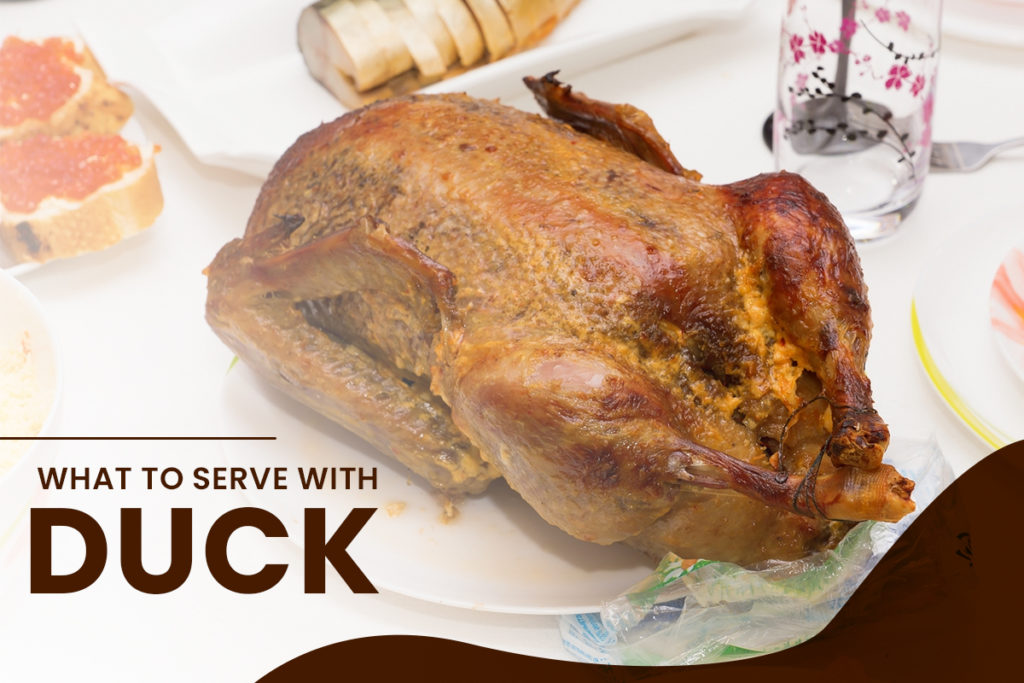 Discover a variety of side dish selections below that go well with your delectable duck main dish. A scrumptious pairing that complements your main course without overpowering it is what you need to make your meal complete.
Whether you have whole roasted duck or pan-seared duck breasts, duck is a versatile protein that goes well with a variety of flavors.
Best Side Dishes For Duck
1. Arugula Salad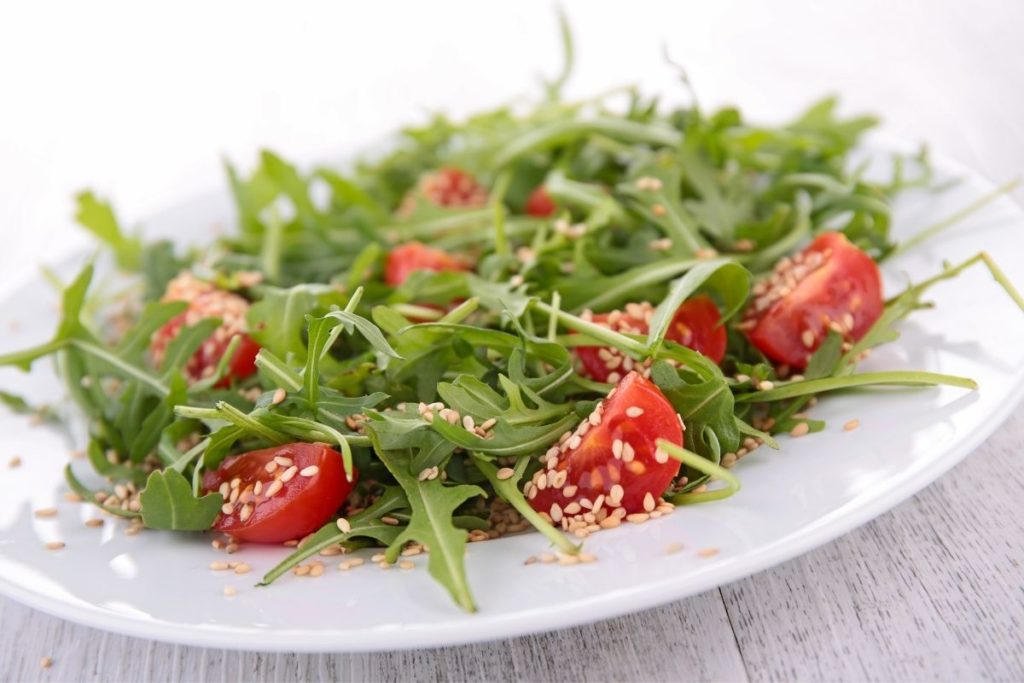 Are you looking for a light side dish option? Try arugula salad with some roasted nuts and a bit of lemon juice.
You will delight in a refreshing and tangy side dish that matches well with nicely seared duck meat.
2. Dauphinoise Potatoes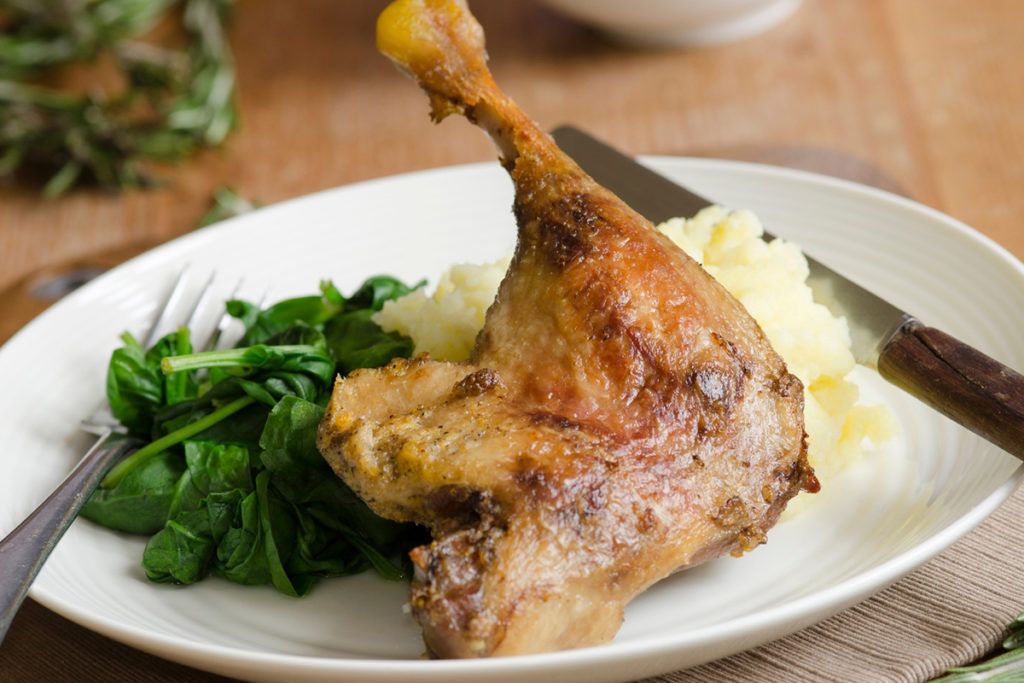 Choose a classic French side dish for your duck. Dauphinoise potatoes, often called potato au gratin, are full of delicious flavors. You will enjoy both creamy and crunchy goodness.
To make this sumptuous casserole side dish, you need to cook the potatoes in butter, cream, and cheese.
You can prepare this recipe in advance and serve it later. So, it is a fantastic choice if you are cooking a duck and need to cut down on preparation time.
3. Mashed Sweet Potatoes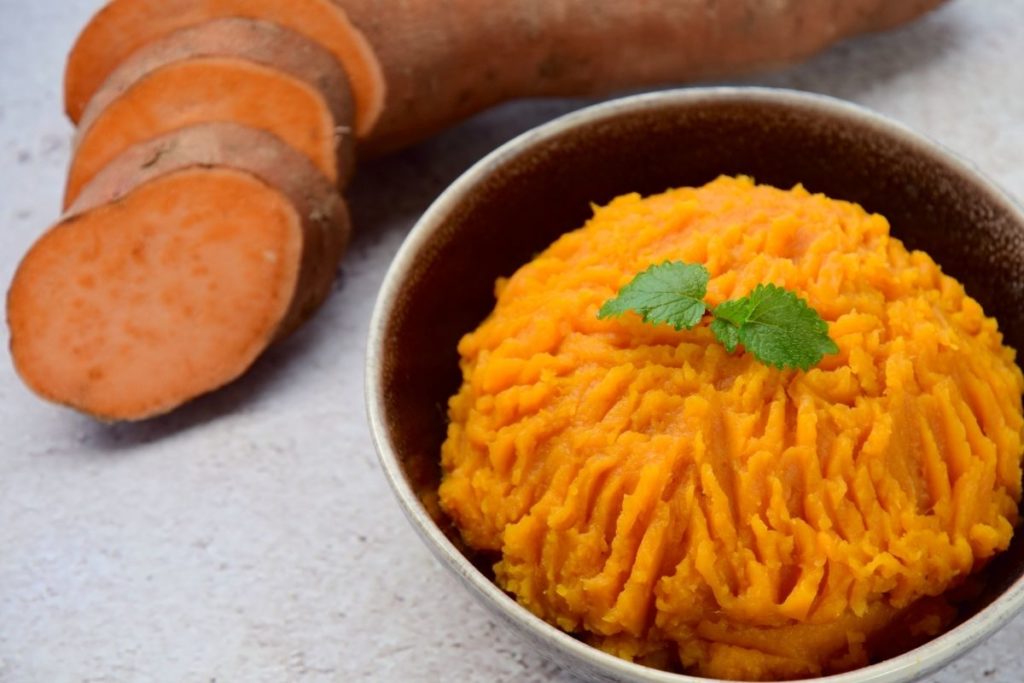 Have a hearty and flavorful sweet potato mash that complements savory duck well. This option could be the perfect side dish that is easy and quick to make.
You will enjoy a filling meal altogether.
4. Mashed Pumpkin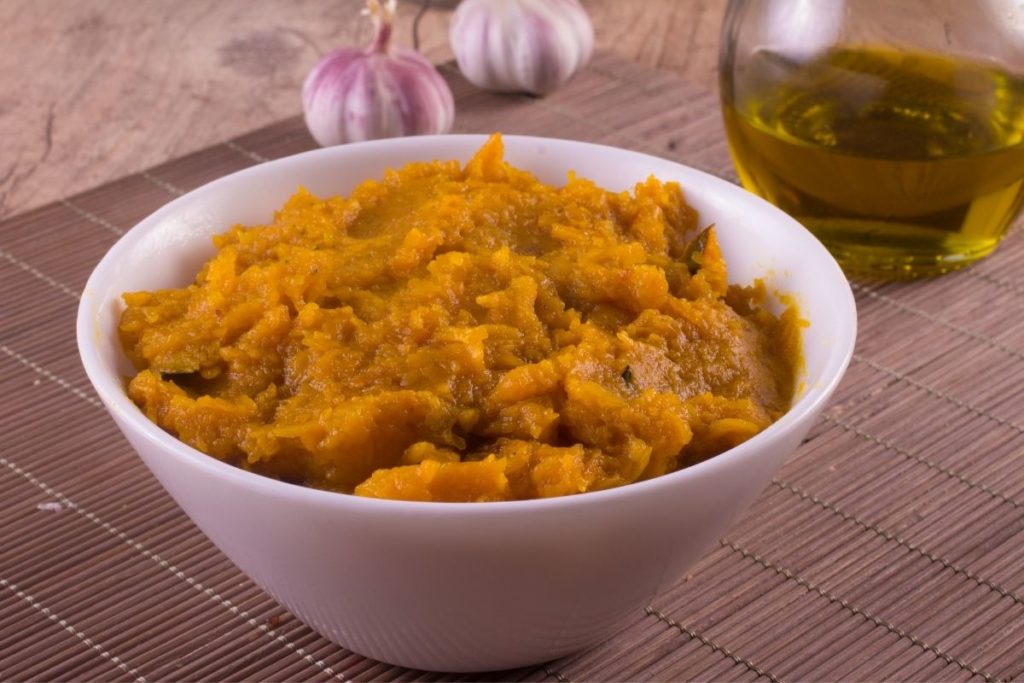 An autumn-inspired dish, mashed pumpkin has smooth and creamy qualities that are particularly wonderful for a duck dish with sauce.
The rich mash can absorb all the delicious sauce. It also has a delicate flavor to please your palate.
5. Polenta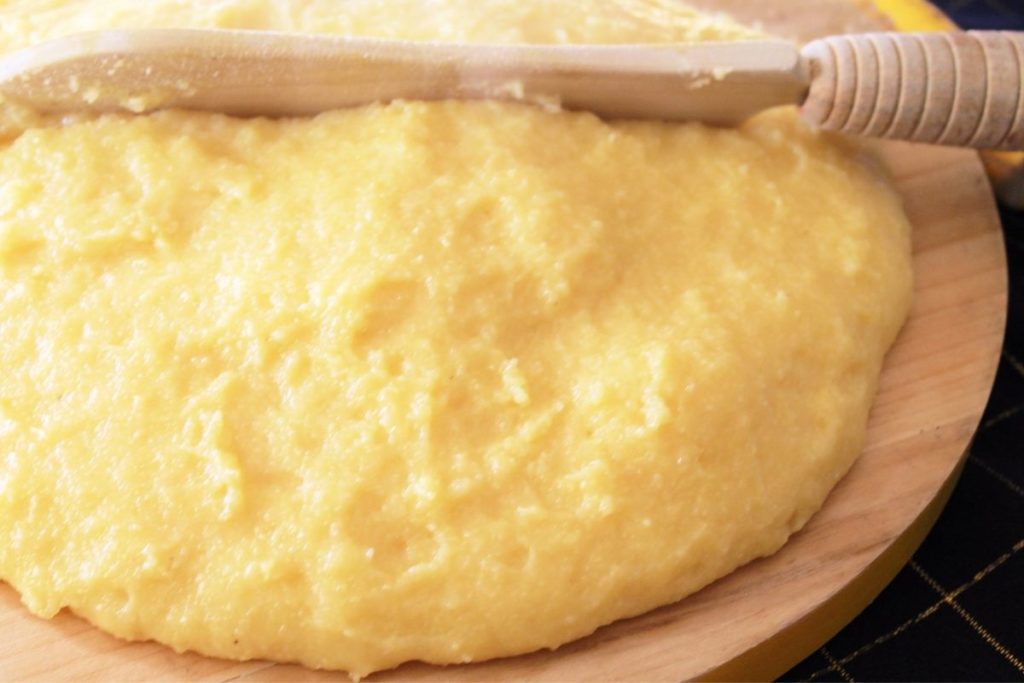 Any duck meal is fantastic with creamy polenta. This combination achieves the ideal mix of sweet and savory ingredients without dominating the unique taste of your food.
Moreover, the softness of the polenta provides a nice contrast to the texture of the firm duck meat.
6. Glazed Carrots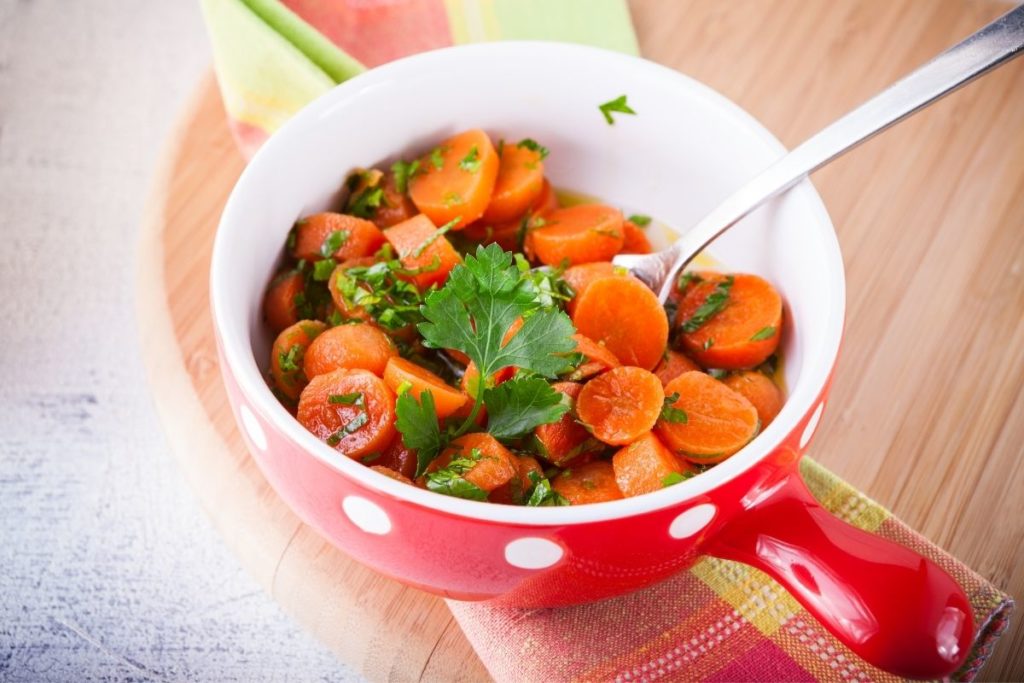 Carrots are a typical side dish that contains earthy notes and the right amount of sweetness. This yummy addition to your duck dish is worth a try. Every bite delivers a deep, rich flavor with a tender texture to wow your tastebuds.
To make glazed carrots, coat the carrots in a butter and sugar glaze. Then, roast them until tender. As a result, you will have mild caramelized and browned carrots.
7. Orange Sauce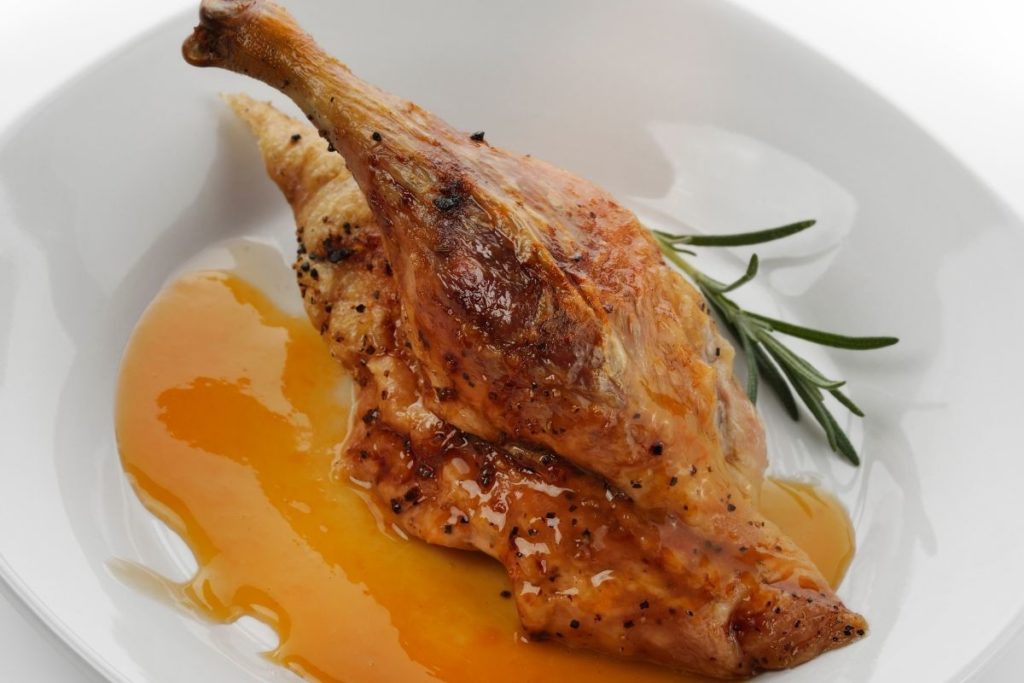 How about a fruity sauce? The fresh and citrusy orange sauce can easily cut through the oily content of the duck. So, serve this side dish when you prepare the duck for your next meal.
You can use fresh-squeezed orange juice. And adding the pulp is also great for a special twist. But, if you don't have any available, concentrated orange juice will also work well.
8. Roasted Vegetables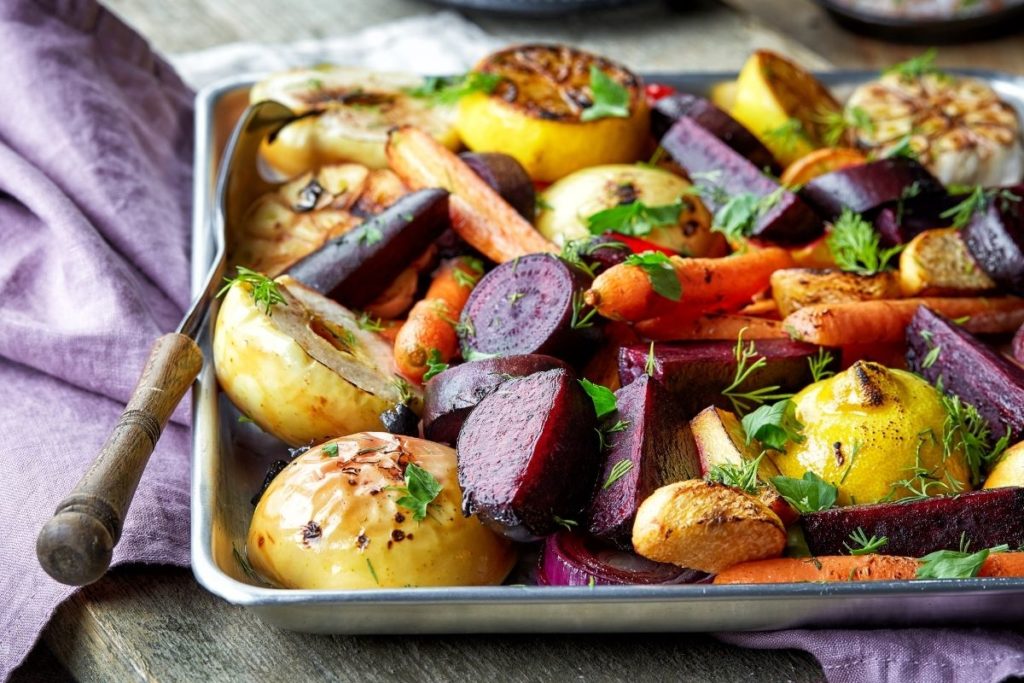 Take whatever vegetables you have on hand, mix them with a seasoned balsamic sauce, and cook until perfection. This recipe is the perfect side dish for a simple yet mouth-watering meal.
Additionally, you'll get to enjoy the health benefits they offer.
9. Roasted Brussels Sprouts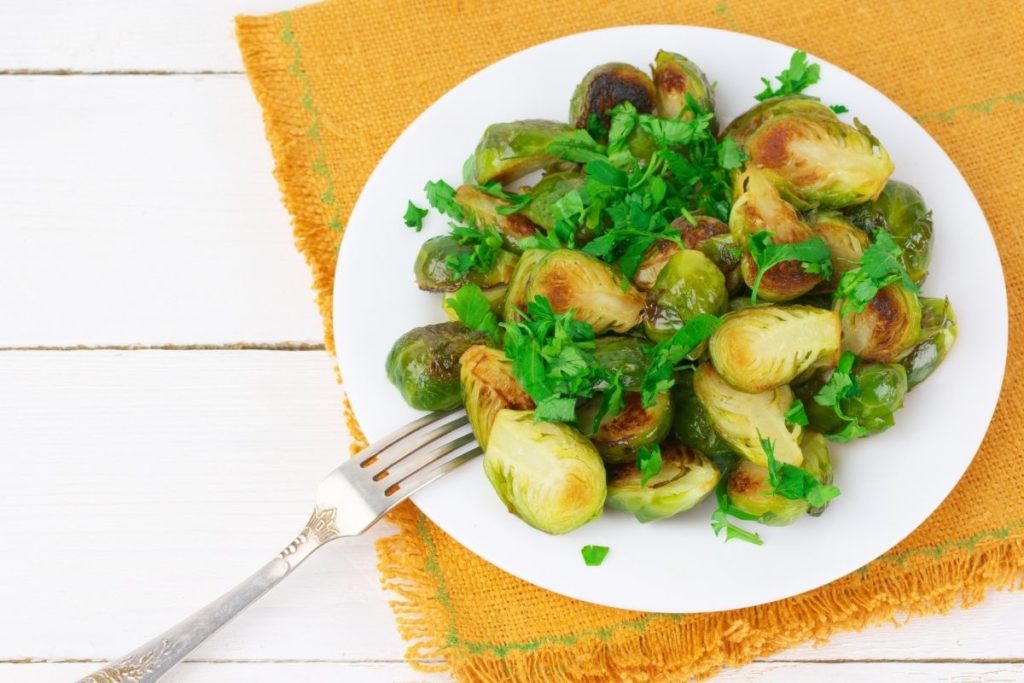 A duck and Brussels sprouts combination is a good idea since their flavors and textures complement one another perfectly. Besides, Brussels sprouts are a nutritious addition to your meal.
Roasting brings the buttery taste of honey or brown sugar out of the vegetable, which pairs well with roasted duck.
Also, when roasted, Brussels sprouts produce a beautiful aroma. Don't miss this out.
10. Grilled Asparagus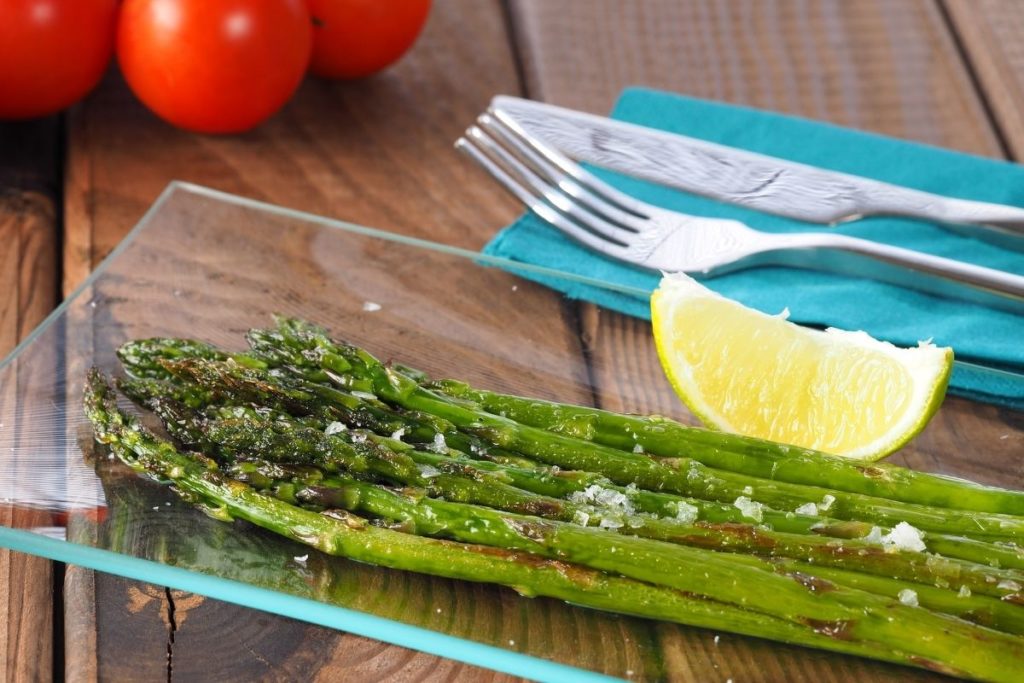 Give a fresh and crunchy touch to duck with grilled asparagus. This vegetable is a popular side dish that pairs well with various main courses.
When grilling the vegetables, the underlying sugar in the stalks is brought out, making them sweeter. It even improves the natural flavors of asparagus.
11. Creamed Spinach and Mushrooms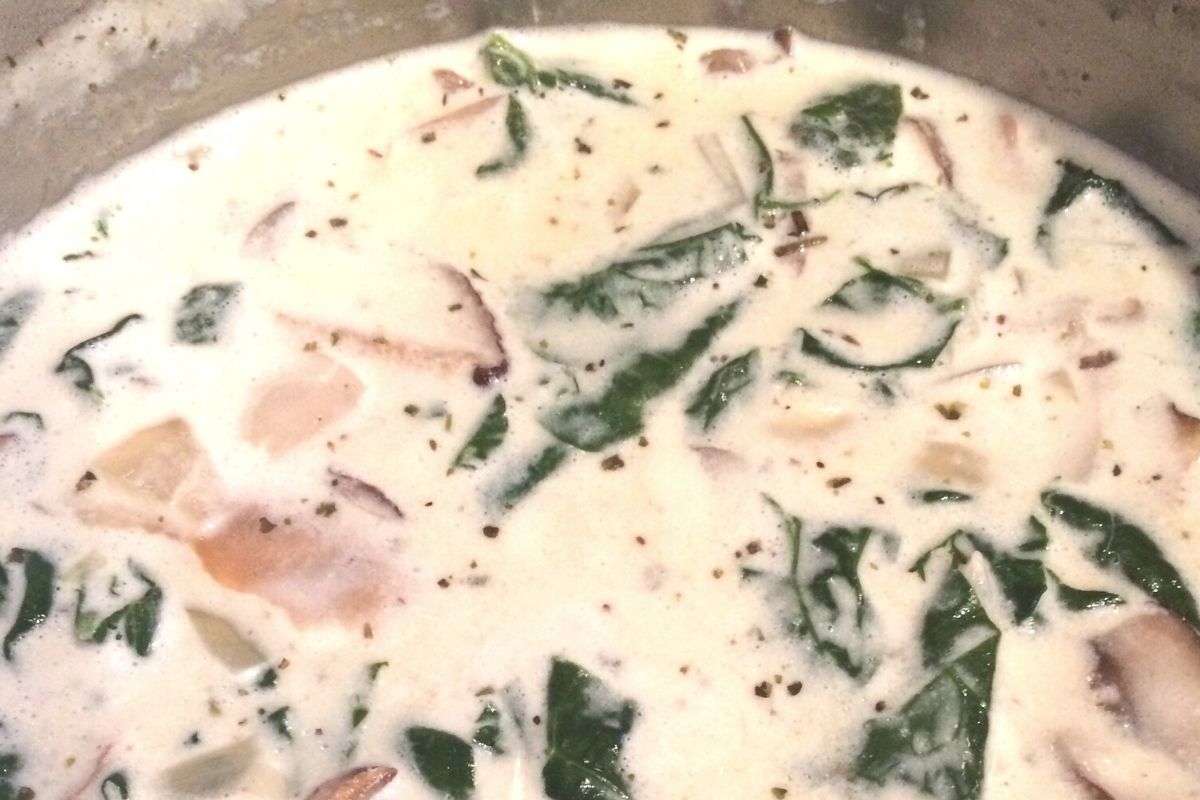 Creamed spinach and mushrooms are among the favorite side dishes for roasted duck. The combo is also delicious with different poultry, including chicken or turkey.
Spinach is a leafy vegetable that turns creamy and rich when cooked with butter, cream, or sour cream. On the other hand, mushrooms deliver an earthy and umami taste to the dish.
12. Rice Pilaf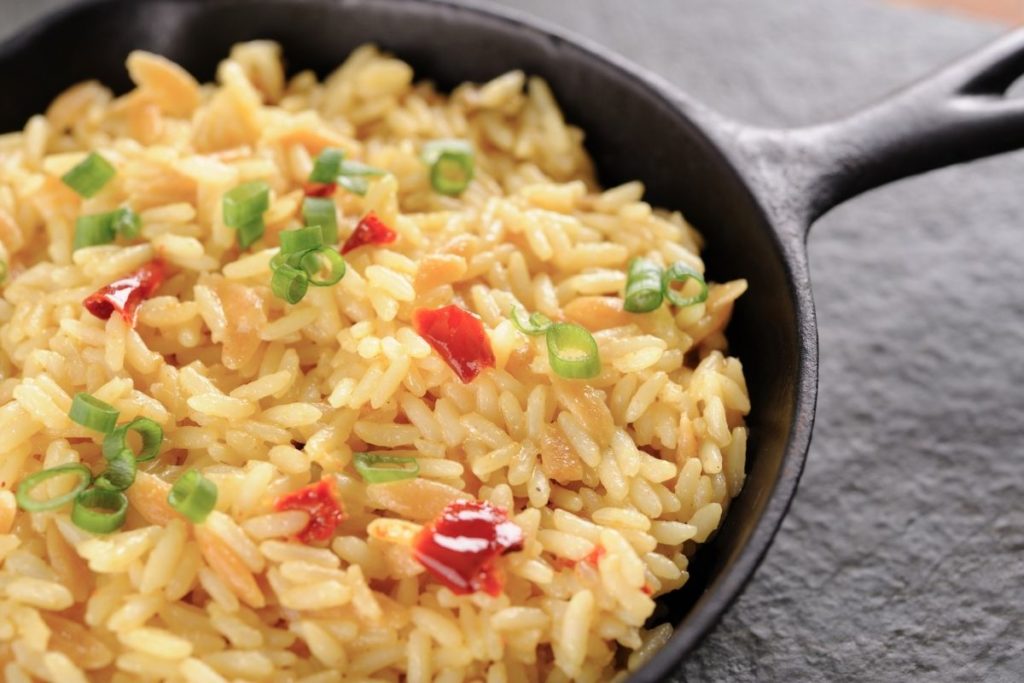 Rice pilaf is seasoned rice that offers a delicious flavor and soft texture to duck. It is also considered comfort food for many. Moreover, it provides a satisfyingly hearty meal.
You can add dried fruit to provide sweetness in the recipe that contrasts perfectly with the savory meat.
Adding nuts offers additional crunch and extra fiber and protein content, so it makes you feel full for a long time.
In Conclusion
There are many great side dish ideas to select from. The list we've compiled is just some of the best options that would complement your duck meal perfectly.
You can try them and see which one you like the most while enjoying coming up with your favorite pairs.
Print
12 Best Duck Sides
Check out these great Side Dish Recipes for Duck that have been shared on Pinterest.
Instructions
Click on each link above to view the pin and recipe.
Obtain all the necessary ingredients to make the recipe.
Follow the steps to create your side dish.
Enjoy your delicious meal =)
Keywords: Best Duck Sides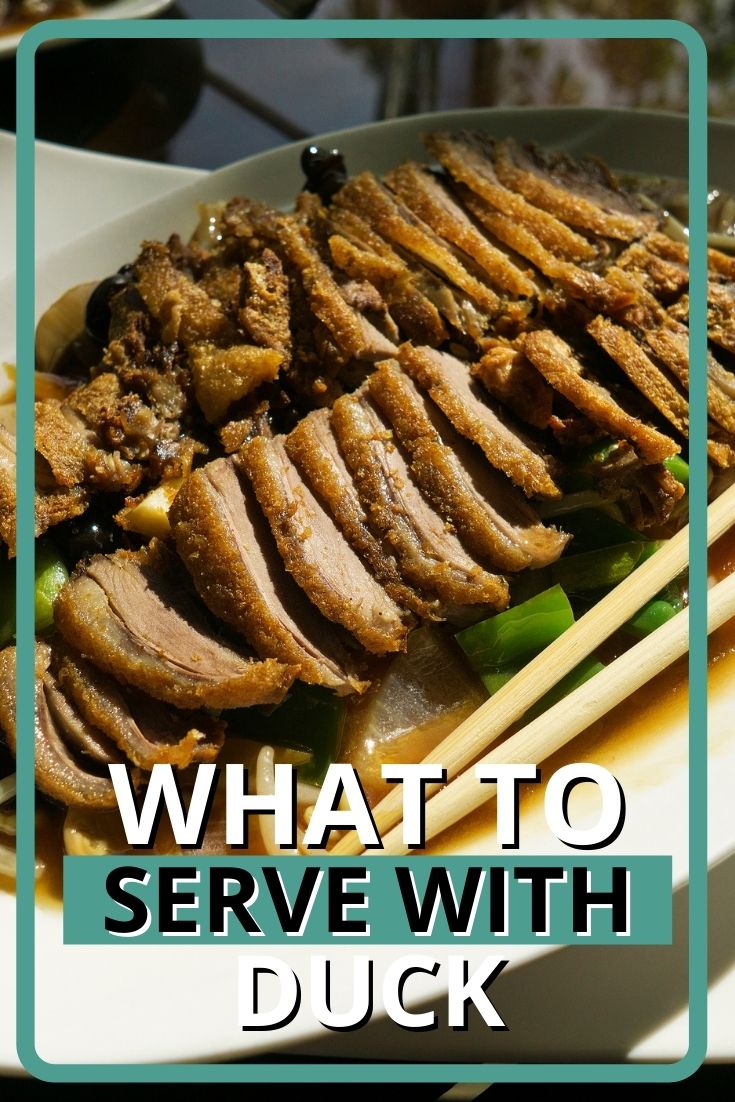 Hi, I'm Linda thanks for stopping by! We're so happy you're here. If you're a foodie and love to cook from home - you're in the right place..
LEARN MORE
Join the mailing list and receive our free newsletter!
Recipe Marker provides you with the best information about home cooking tips, recipes, ingredient substitutes and more. Check out our blog to see the latest articles.