What To Serve With Fried Rice: 5 Best Side Dishes (Updated 2023)
Although fried rice tastes great on its own, you can make it more complete by pairing it with other Asian dishes. Below are some ideas for what to serve with fried rice. Let's take a look!
One of the most defining dishes linked to Asian cuisine is none other than fried rice. As a matter of fact, look at just about every table in an Asian restaurant and you'll see this staple dish, and for good reason.
After all, fried rice is tasty, comforting, and goes with just about everything.
Fried rice already comes with a bevy of ingredients. While these may be humble ingredients, they undoubtedly come together beautifully, especially with masterful seasoning and cooking done by the chefs.
What Is Fried Rice?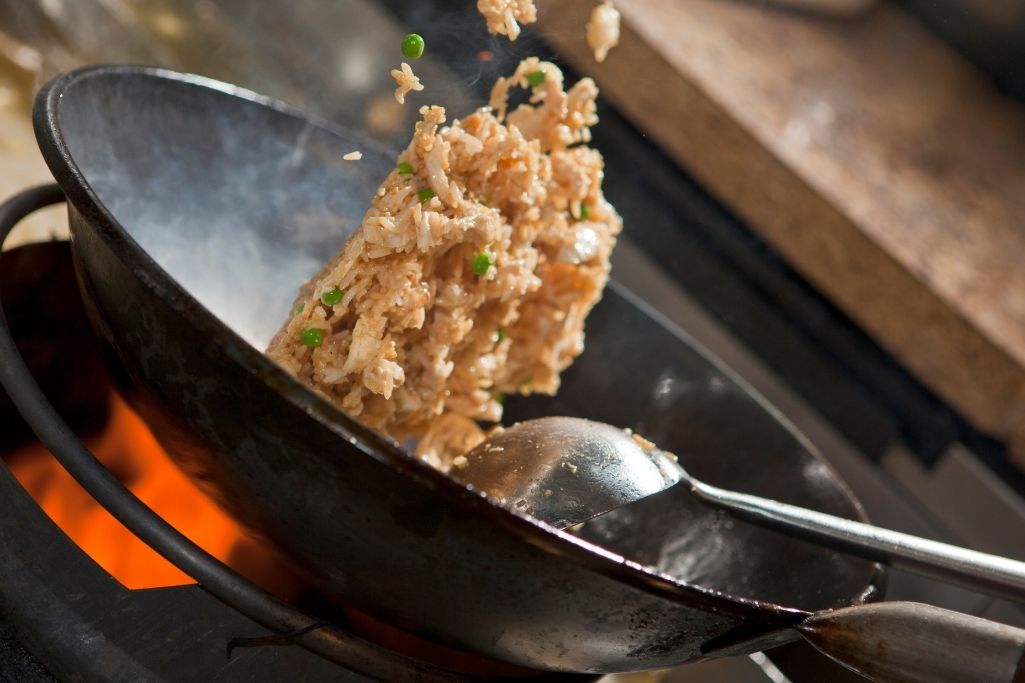 Fried rice is one of the more popular Asian dishes around the world. In fact, almost every Asian country has its own version of it.
This dish simply indicates that the rice has been stir-fried over high heat in a wok or frying pan.
It consists of other ingredients as well, such as eggs, carrots, green peas, green onions, peppers, and even meat or seafood, depending on what's available. It is a truly colorful and vibrant creation.
Apart from its ingredients, fried rice comes seasoned to perfection with sesame oil, soy sauce, oyster sauce, and spices such as garlic and ginger.
Fried rice has a bold and unique flavor that stands well against savory or flavorful dishes. Because of this, fried rice is quite easy to mix and match with other simple dishes.
What To Serve With Fried Rice
1. Egg Drop Soup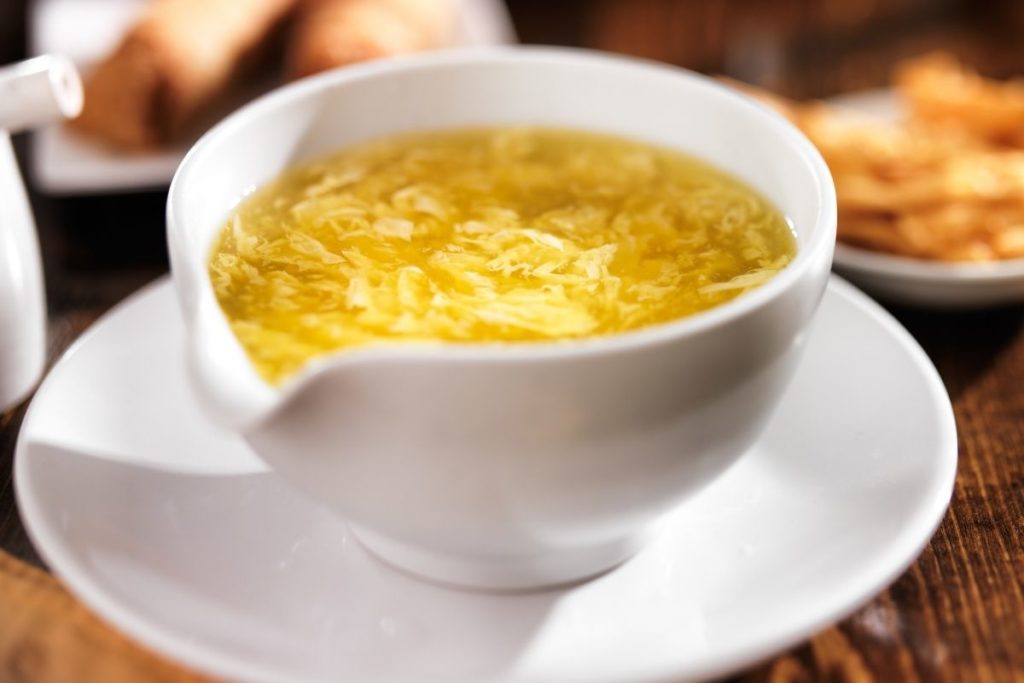 Anyone who has ordered from a Chinese or Asian restaurant knows that egg drop soup is a staple menu item. The soup is creamy and filled with swirls of eggs dropped into the broth, hence the name.
This soup is subtle in taste and has a mild flavor profile that warms you right up from the inside.
Since this appetizer errs on the light side, it is the perfect companion to the more flavorful and hearty fried rice.
2. Hot and Sour Soup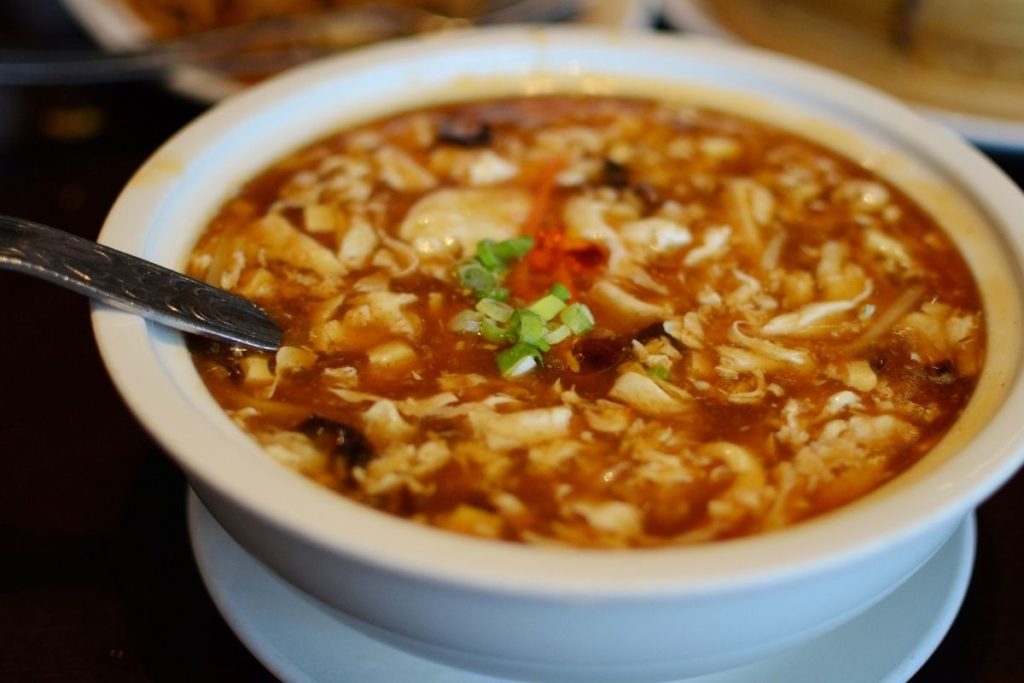 If you want a stronger flavor profile that still refreshes the palate, you might want to try out hot and sour soup.
What makes its flavor exciting is that it contains vinegar, the key ingredient that makes it sour. This gives it its acidity and tanginess, while the red pepper gives it a mild level of heat.
Carrots and tofu also lend a nice play on textures. The carrots bring a nice crunch and a vibrant hue, while the soft tofu lends a smooth and silky consistency.
3. Egg Rolls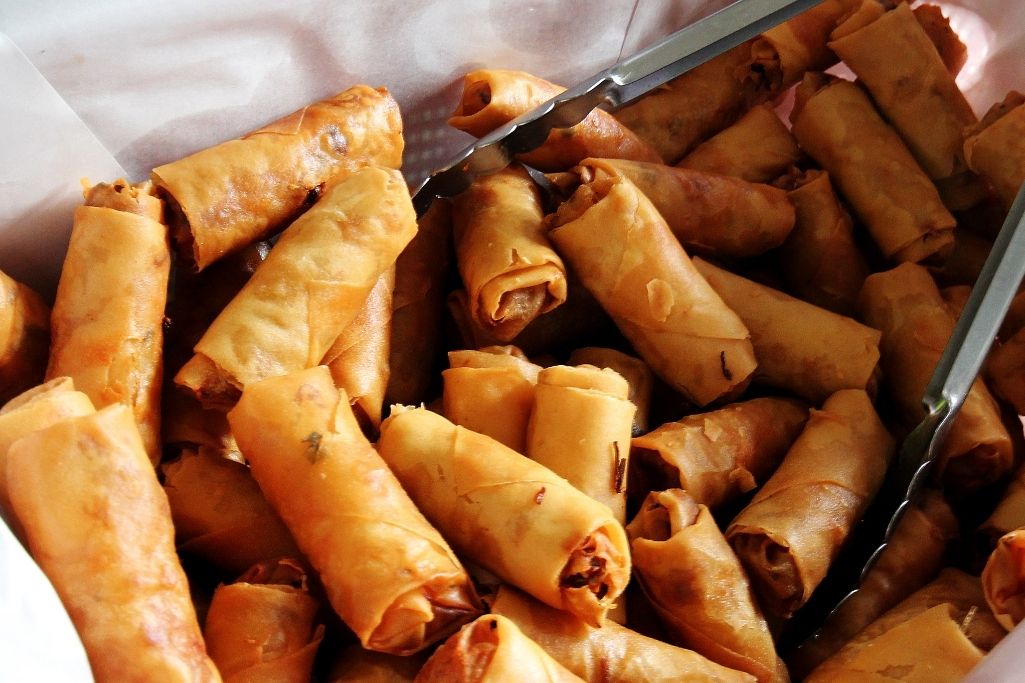 Another side dish that pairs well with the fried rice is egg rolls. While these are technically an appetizer, they can also serve as part of your main fare.
Egg rolls are deep-fried rolls with a blend of fillings. These include ground meat, carrots, cabbage, onions, garlic, ginger, and green onions, as well as flavorings such as salt, pepper, soy sauce, and sesame oil.
These come fried to a crisp, and since they are chock-full of flavor, they pair well with the savory and umami-filled fried rice that you love.
4. Chinese Broccoli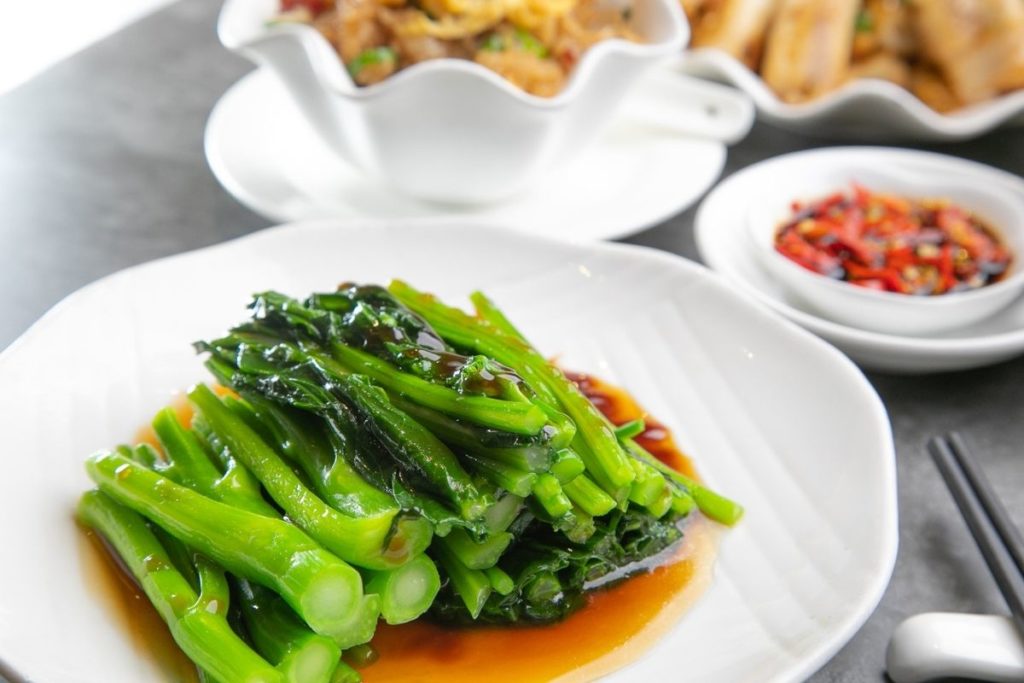 Also called gai lan, Chinese broccoli brings in not only nutritional value but also some earthiness to go with your fried rice.
This leafy vegetable has a somewhat mild, bitter taste, then gives way to some sweet taste afterward due to its crunchy leaves and stems.
While you can steam Chinese broccoli, you can also cook it with garlic and oyster sauce.
This dish can be quite simple, but the clean and fresh flavors will be more than welcome when paired with rich and tasty fried rice.
5. Sweet and Sour Pork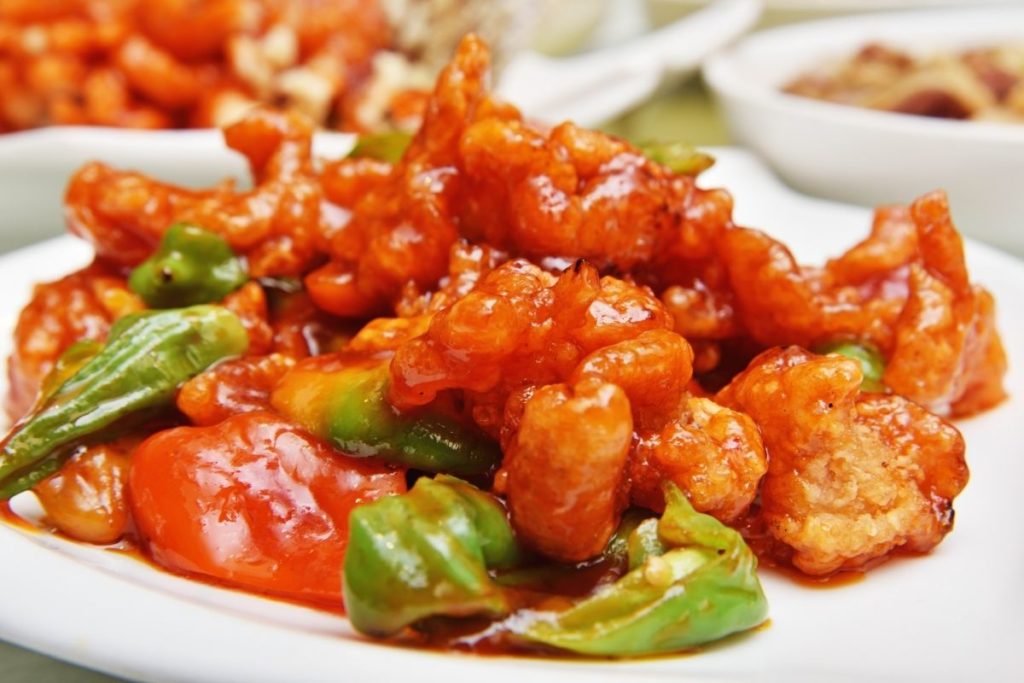 When you're going all out with your meals, one of the most popular pairings you can go for with fried rice is sweet and sour pork.
The sweet and sour sauce explodes in your mouth, especially with vinegar, ketchup, and sugar in the sauce.
It's also worth mentioning that prior to mixing the pork with the sauce, these are dipped into a light batter and deep-fried until they reach a golden brown color.
The crunch coming from the pork and the velvety sauce that coats it will keep you reaching for more fried rice with every bite.
The Bottom Line
Fried rice is a versatile vessel that can be paired with different types of food.
With these Asian suggestions, you'll have no shortage of options to serve at your next gathering.
Print
5 Best Fried Rice Side Dishes
Check out these great Side Dish Recipes for Fried Rice that have been shared on Pinterest.
Instructions
Click on each link above to view the pin and recipe.
Obtain all the necessary ingredients to make the recipe.
Follow the steps to create your side dish.
Enjoy your delicious meal =)
Keywords: Best Fried Rice Side Dishes
Hi, I'm Linda thanks for stopping by! We're so happy you're here. If you're a foodie and love to cook from home - you're in the right place..
LEARN MORE
Join the mailing list and receive our free newsletter!
Recipe Marker provides you with the best information about home cooking tips, recipes, ingredient substitutes and more. Check out our blog to see the latest articles.