What to Serve With Gnocchi: 10 Best Side Dishes (Updated 2023)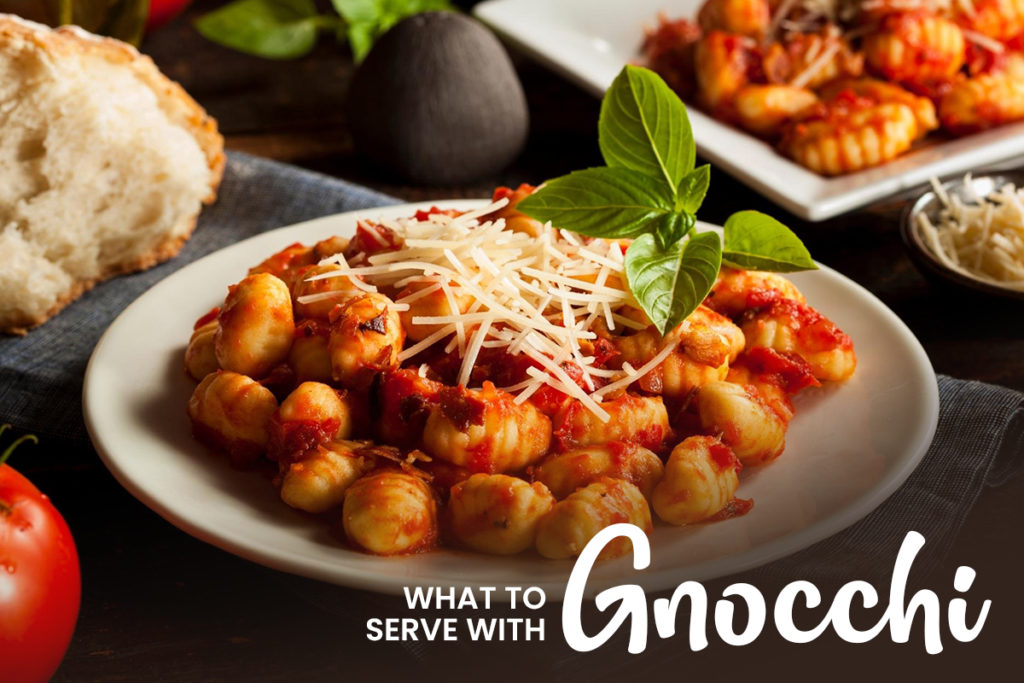 Are you wondering what to serve with Gnocchi? We've prepared a list of side dishes for Gnocchi for you to choose from below.
If you're preparing your own gnocchi from scratch or simply relying on store-bought gnocchi, you'll find an unlimited number of ways to enjoy this Italian staple.
If you're looking for something to accompany your gnocchi, you won't run out of options. Let's find out what are the best side dishes for Gnocchi.
Best Side Dishes for Gnocchi
1. Panzanella Salad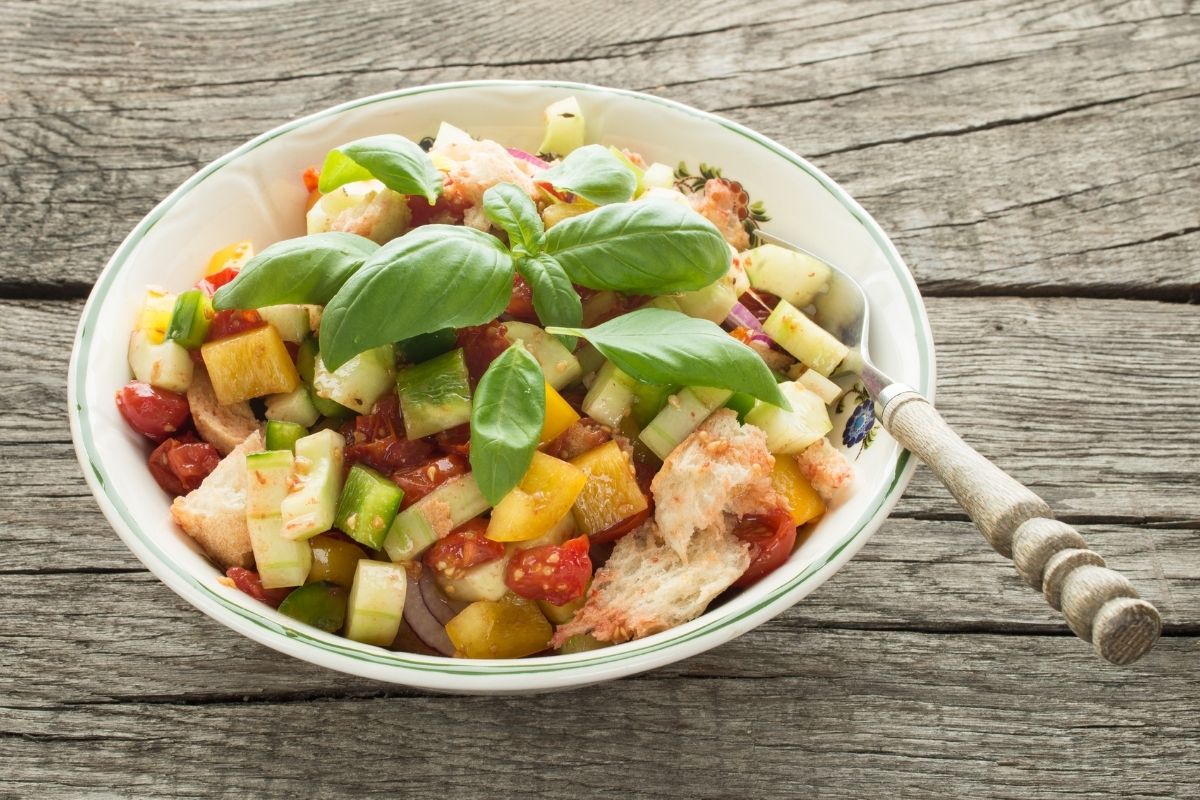 A classic Italian meal, gnocchi is a great match with a flavorful buddy from the homeland.
With properly soaked bread, vegetables, and herbs, the light gnocchi will fall in love with it.
Add red or white beans to give yourself an extra source of protein. This is a great opportunity for you to take bread salad to the next level!
2. Tomato Marinara Sauce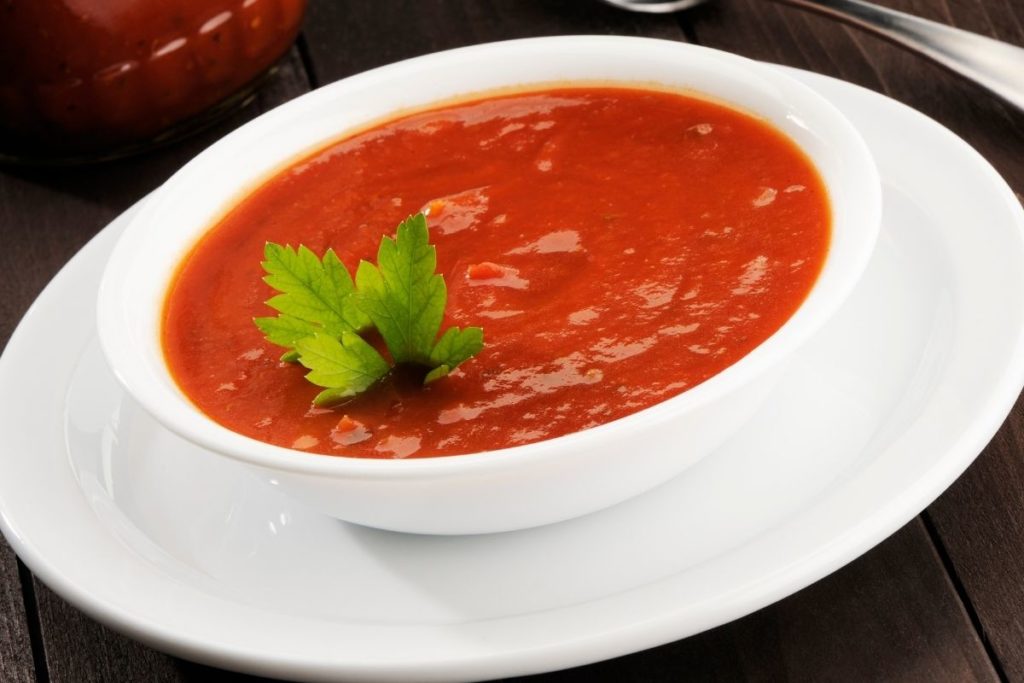 This flavorful marinara is sweet, tangy, and full of vivid, earthy aromas and tastes.
Although buying marinara is convenient, did you know that preparing your own is also a simple and straightforward process?
Good-quality canned tomatoes are all you need. Plus some herbs and spices to make it taste like the real thing, yet in a short amount of time.
An onion, garlic, and dried oregano combination will perfect the taste.
3. Italian Stuffed Tomatoes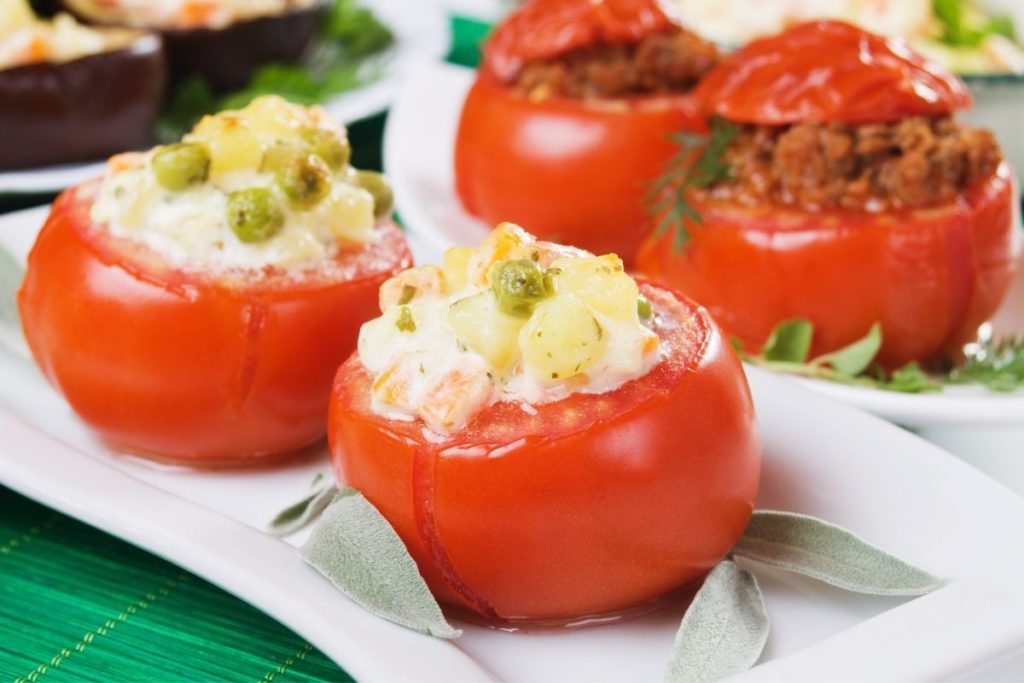 What better way to round out your meal than with a mouthwatering side of Italian fare?
Known as pomodori alla lucani, this dish consists of tomatoes roasted to perfection with toasted bread crumbs and anchovies baked in.
The saltiness of the filling contrasts with the sweetness of the tomatoes in a fun way.
Additionally, the contrast in texture between soft tomatoes and crisp filling is stunning.
4. Cacio e Pepe Brussels Sprouts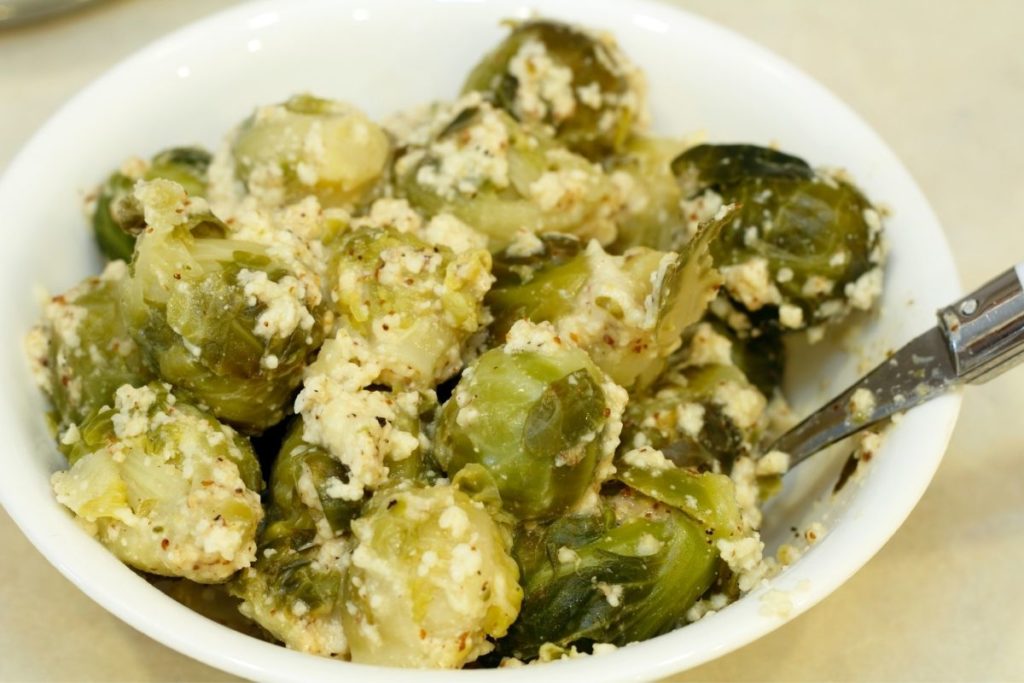 Traditionally, this is an Italian pasta dish made with black pepper and Pecorino Romano sauce. Instead of serving two pasta dishes, this classic gets a more nutritious makeover.
When it comes to Brussels sprouts, this rendition of Cacio e Pepe is a must-try.
For a dinner that is low in carbs and high in nutrients, use sprouts instead of spaghetti. They even provide a lovely crunch to the meal.
5. Green Peas with Butter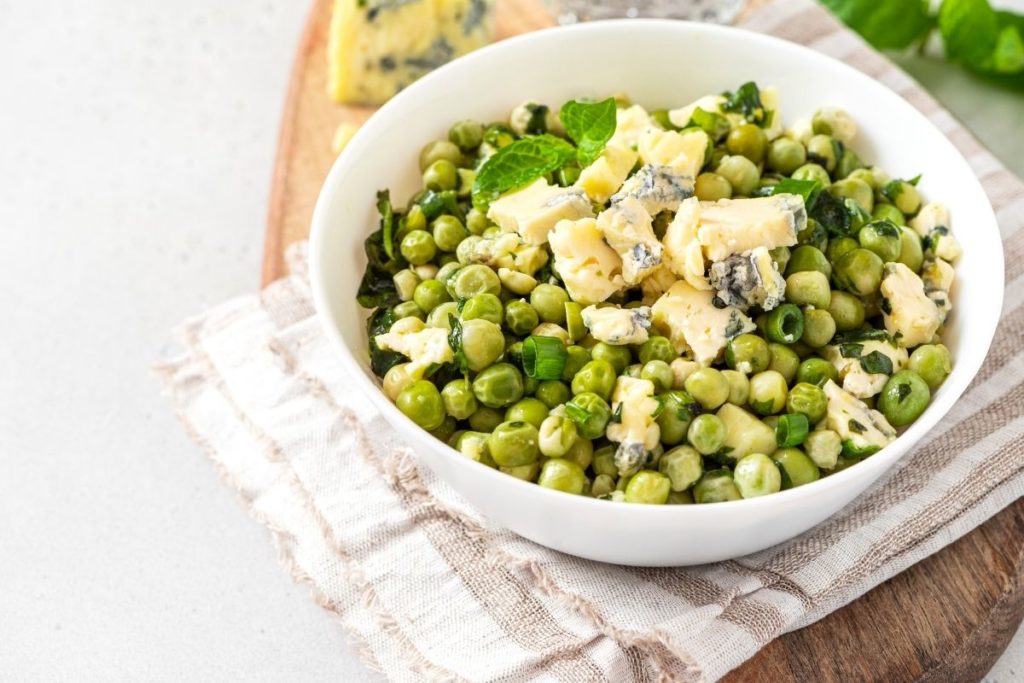 Small amounts of butter are used to cook the green peas and onions in this dish.
This light and easy meal, which is excellent with gnocchi, is simply seasoned with salt and pepper.
6. Eggplant Parmesan Poppers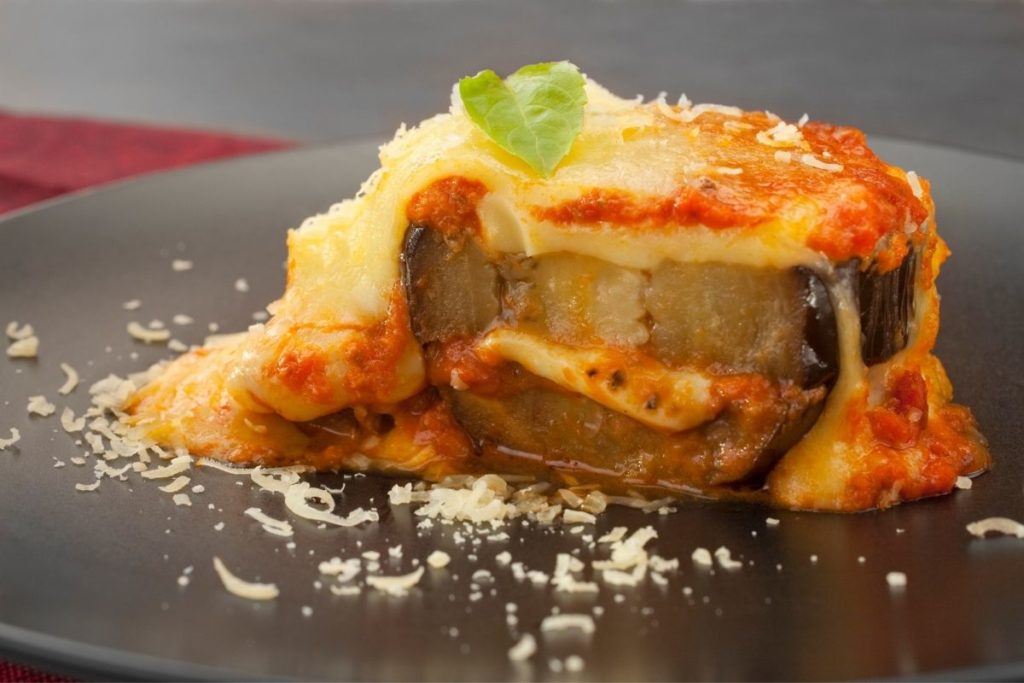 In this meal, eggplant parmigiana meets fritters in a fusion of flavors and textures. Crispy breadcrumbs and parmesan cover the eggplant slices, which are then deep-fried till golden brown and crispy.
A sweet marinara sauce that is served alongside the poppers makes this dish much better. They're crispy on the exterior and soft on the inside, and they're simply delicious.
These poppers are entertaining and inventive, and they provide a unique twist to a classic Italian meal.
7. Italian Stuffed Mushrooms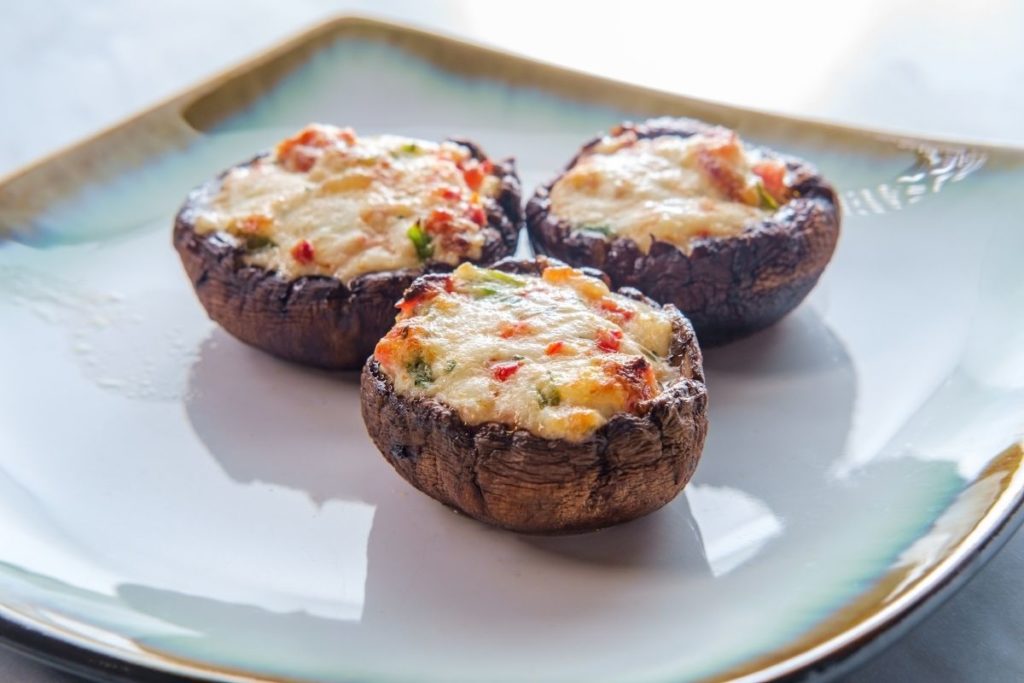 You can tell just by looking at the name how great this dish is.
Take mushrooms, for example, which are already tasty and meaty, and imagine how much better they'll be after you pack them with cheese, garlic, shallots, and herbs!
Their flavor is very fresh, earthy, and fantastic.
8. Mushroom Sauce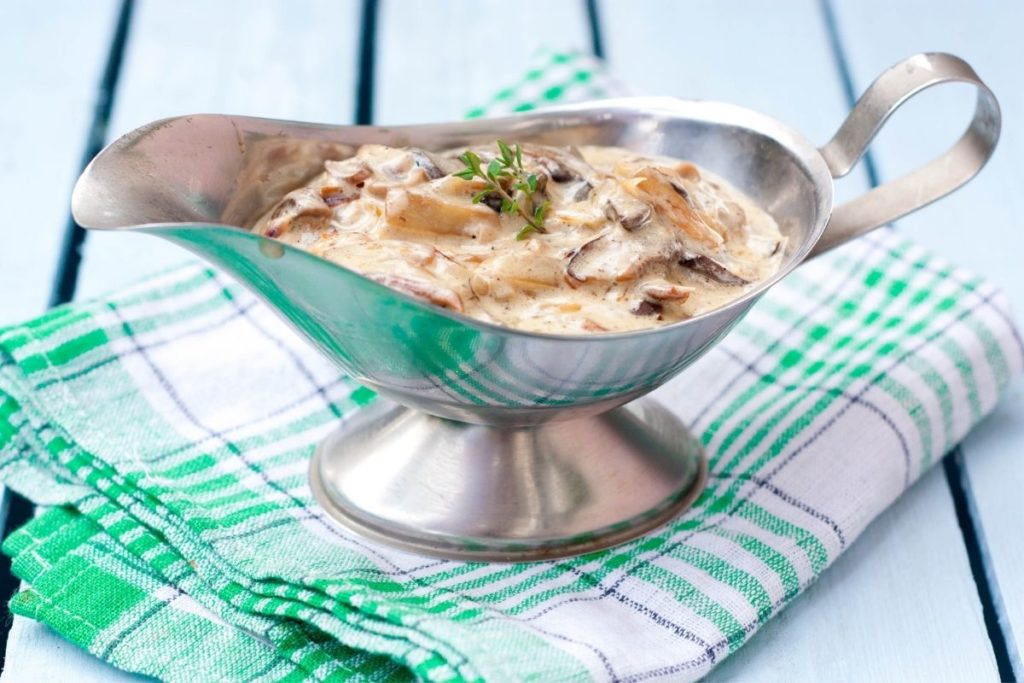 We've included a delightful sauce at the end of this list, which will make your gnocchi thousand times more delicious!
Something about mushrooms makes us go completely insane.
The sauce is soft, but it has a great crunch to it, and it has a flavor that is earthy, savory, meaty, and delectable.
9. Cheesy Baked Tomatoes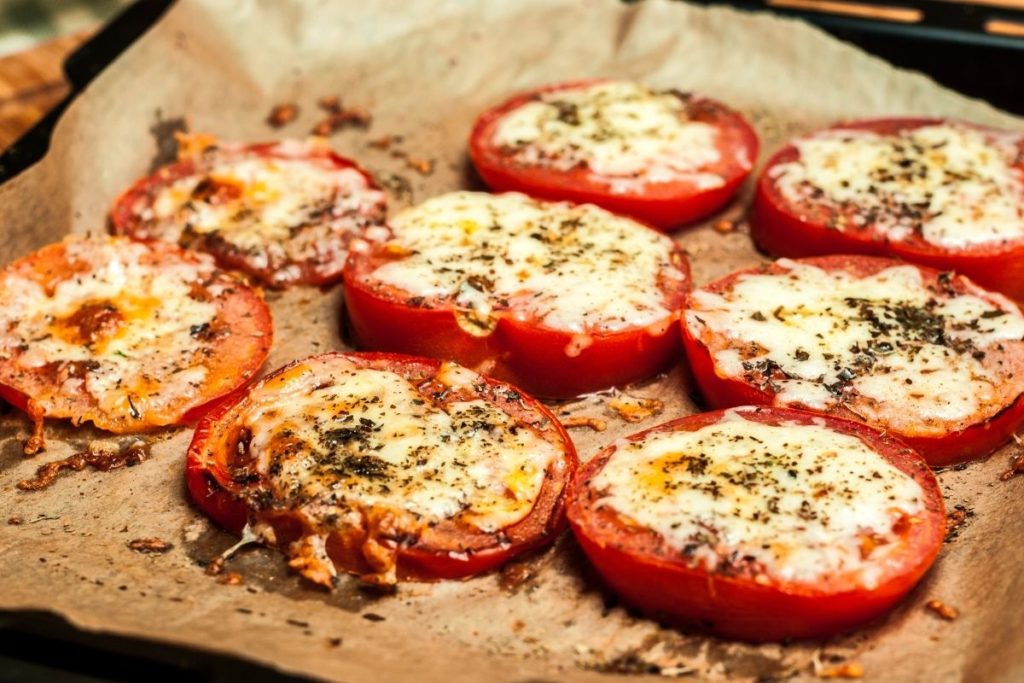 Imagine sweet and juicy tomatoes packed with mozzarella and parmesan cheese and then roasted until tender and flavorful.
The varied flavors and textures work together to create a pleasant balance.
In addition, the color contrast between the cheese and the tomatoes is stunning.
10. Tuscan White Bean Salad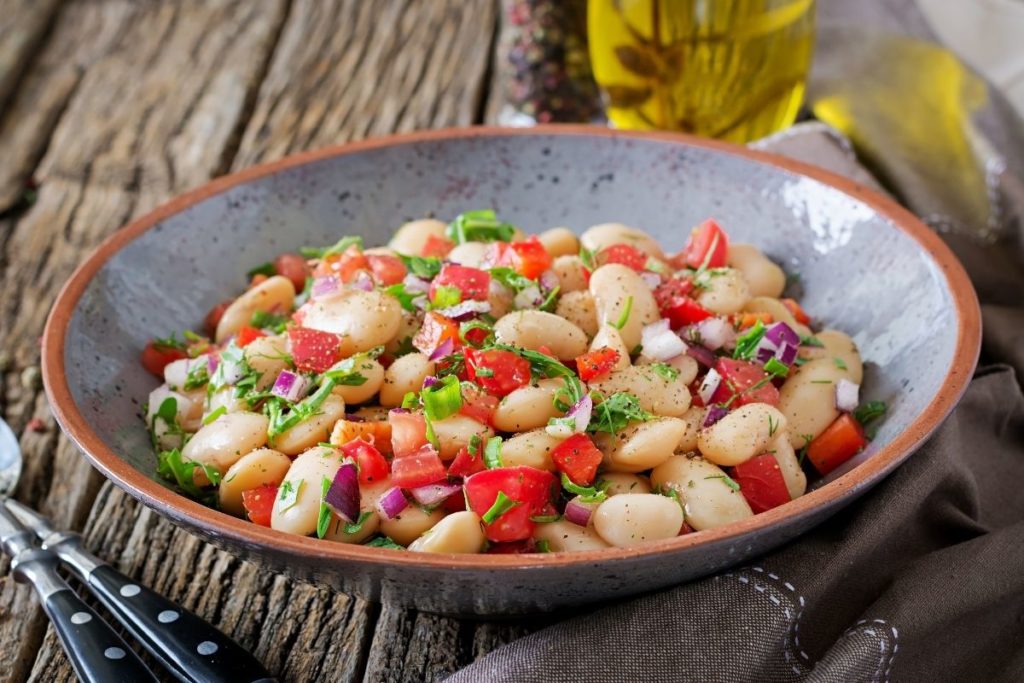 If you're looking for a filling supper, this salad can satisfy your needs.
Using olive oil, lemon juice, and herbs to cover the vegetables, which include white cannellini beans, onions, mushrooms, and sun-dried tomatoes, this dish is sure to please.
Takeaway
When served on its own, gnocchi is a huge hit with family and friends. Add some excellent side dishes and you'll have an even more mind-blowing feast on your hands.
We hope the list provided above will help you choose the next side dish to try with your gnocchi.
Print
10 Best Gnocchi Sides
Check out these great Side Dish Recipes for Gnocchi that have been shared on Pinterest.
Instructions
Click on each link above to view the pin and recipe.
Obtain all the necessary ingredients to make the recipe.
Follow the steps to create your side dish.
Enjoy your delicious meal =)
Keywords: Best Gnocchi Sides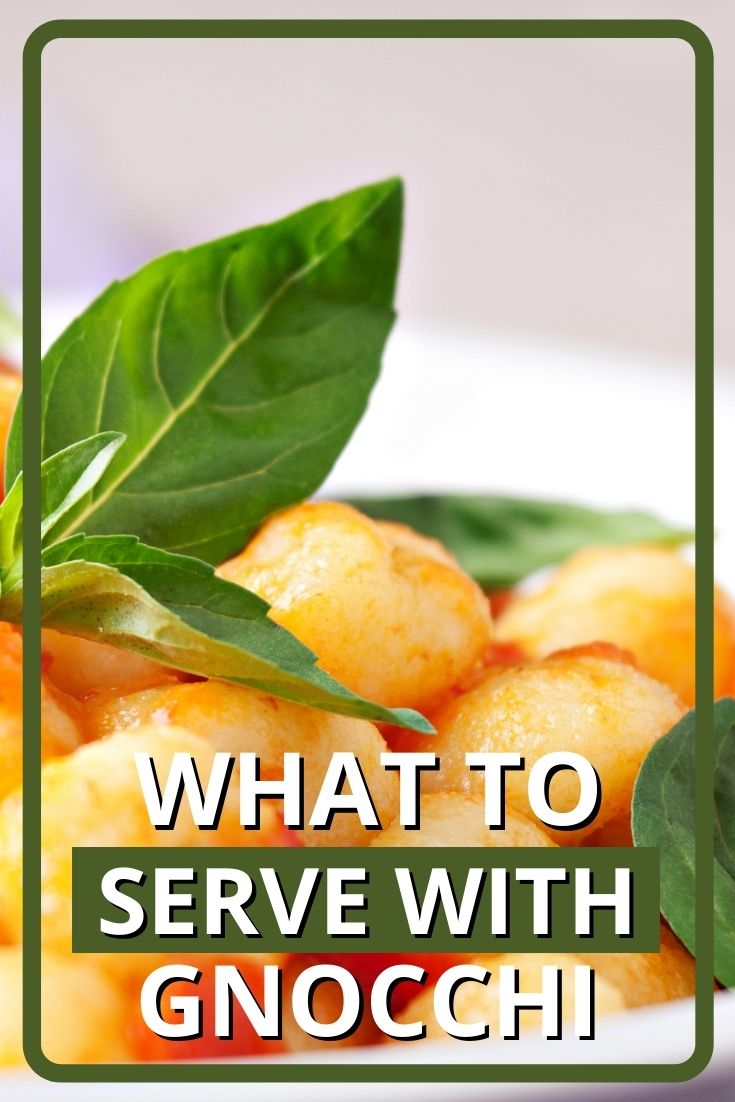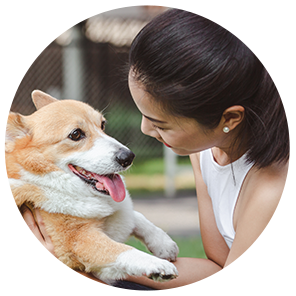 Hi, I'm Linda thanks for stopping by! We're so happy you're here. If you're a foodie and love to cook from home - you're in the right place..
LEARN MORE
Join the mailing list and receive our free newsletter!
Recipe Marker provides you with the best information about home cooking tips, recipes, ingredient substitutes and more. Check out our blog to see the latest articles.