What To Serve With Eggplant Parmesan: 10 Best Side Dishes (updated 2023)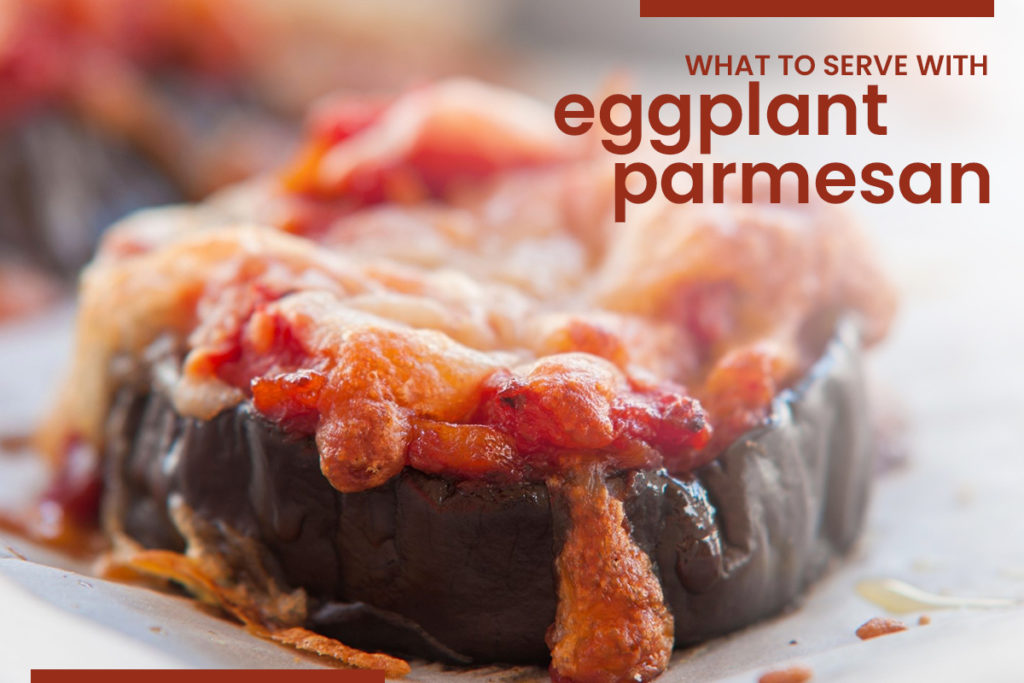 Are you trying to decide on what to serve with eggplant parmesan? Stick around as we provide some great side dish ideas for your eggplant parmesan meal.
Eggplant parmesan is a great choice for many special occasions. It has everything you look for in an Italian dish: tangy tomato sauce, cheesy goodness, and the star of the show, eggplant.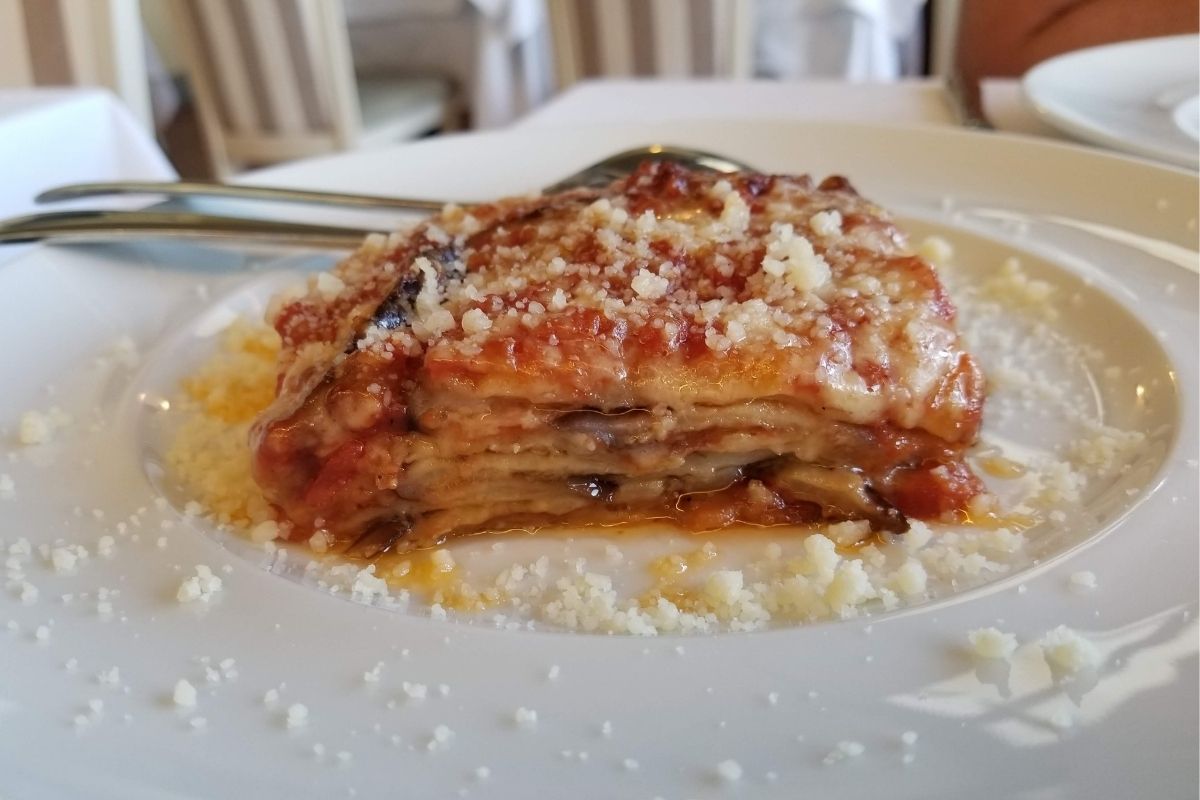 The thing about this hearty Italian dish is it can be a complete dinner when served with the right side dishes.
Let's find out what are some delicious sides for eggplant parmesan.
What To Serve With Eggplant Parmesan
1. Garlic Bread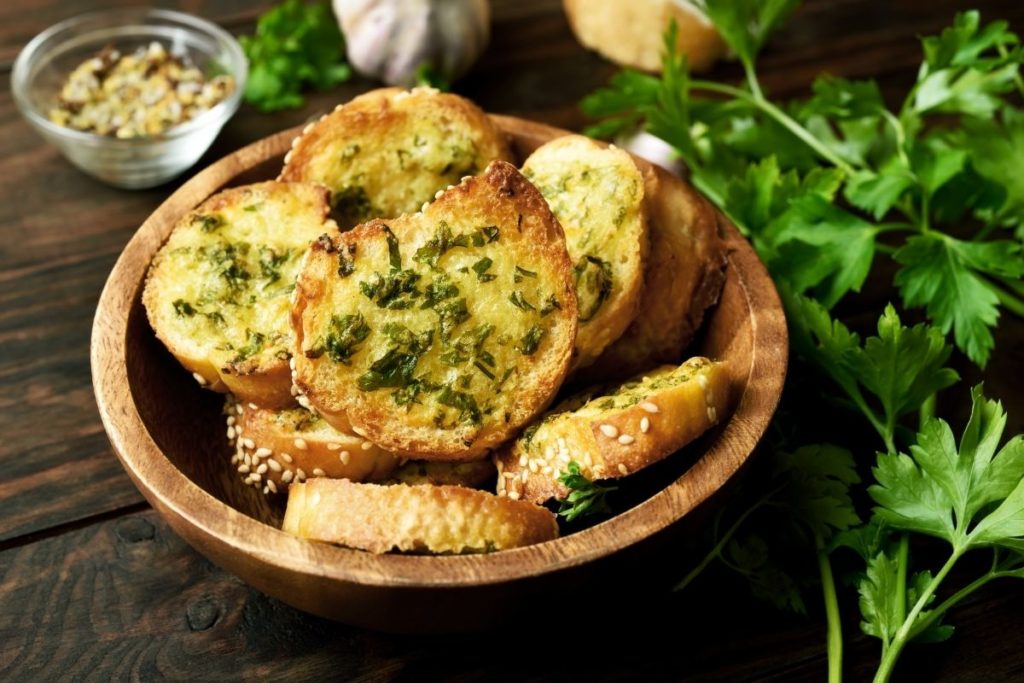 One of the most popular side dishes served with entrees that include tomato sauce is garlic bread. With good reason—it's fantastic for dipping.
Adding cheese to garlic bread may help it merge even more seamlessly with eggplant parmesan.
2. Roasted Garlic Mashed Potatoes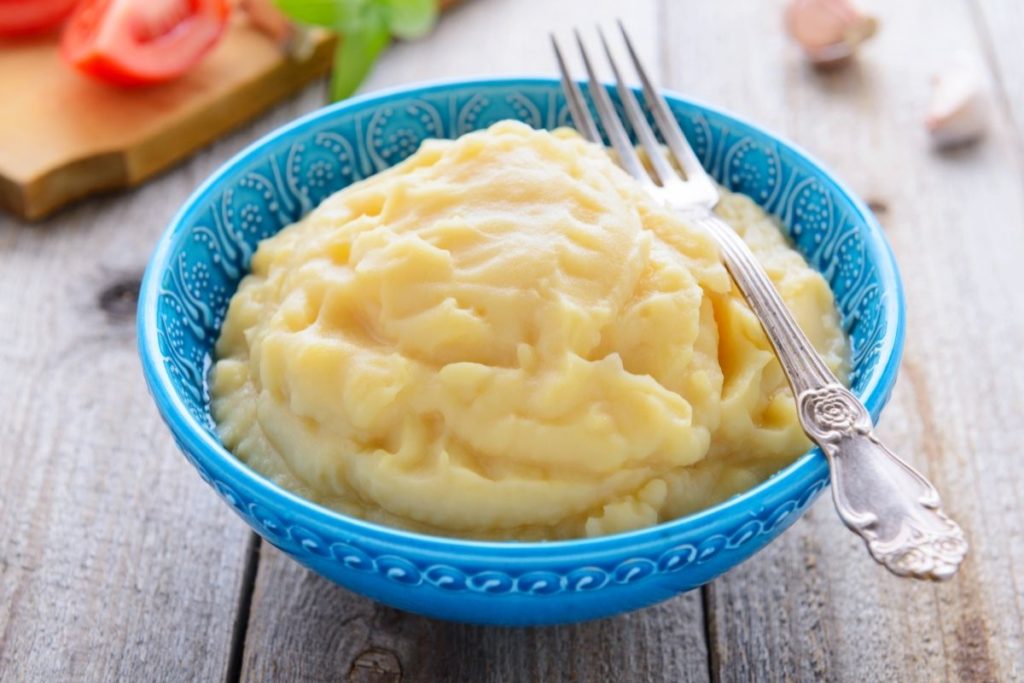 As an alternative to the usual green beans or macaroni salad, this dish is likely to tickle your taste buds with a great combination of salty and sweet flavors.
Because of the creamy cheese and roasted garlic, these potatoes have just the right amount of flavor without being overbearing.
The two textures, soft potatoes, and crispy eggplant parm complement each other beautifully.
3. Italian Green Beans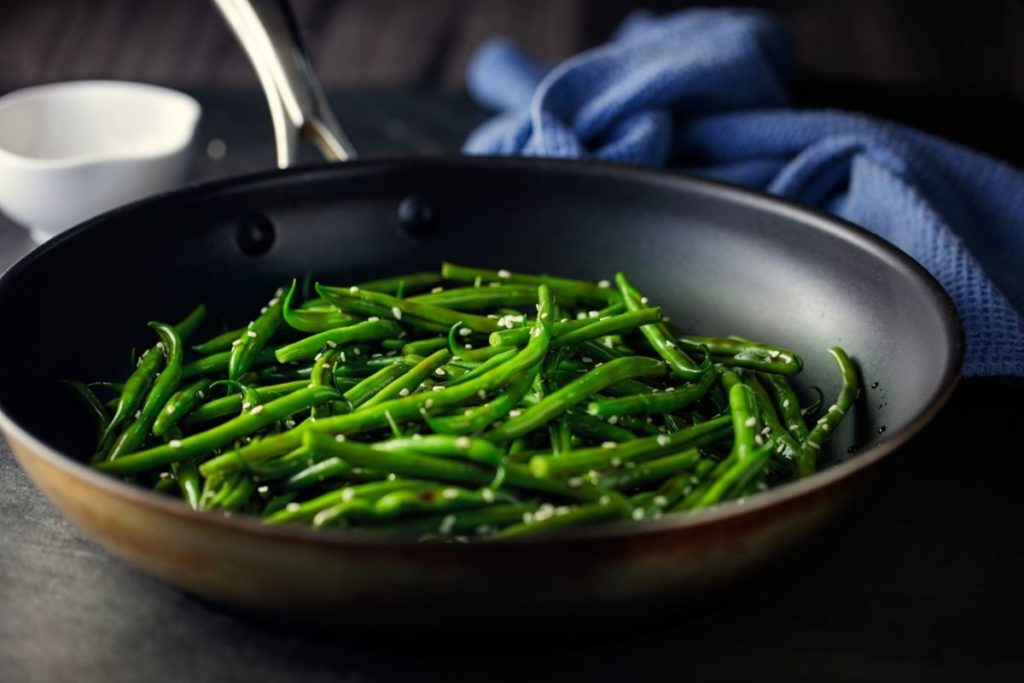 Italian green beans continue the Italian motif.
The fact that these green beans are roasted twice sets them apart from other preparations of the vegetable.
4. Steak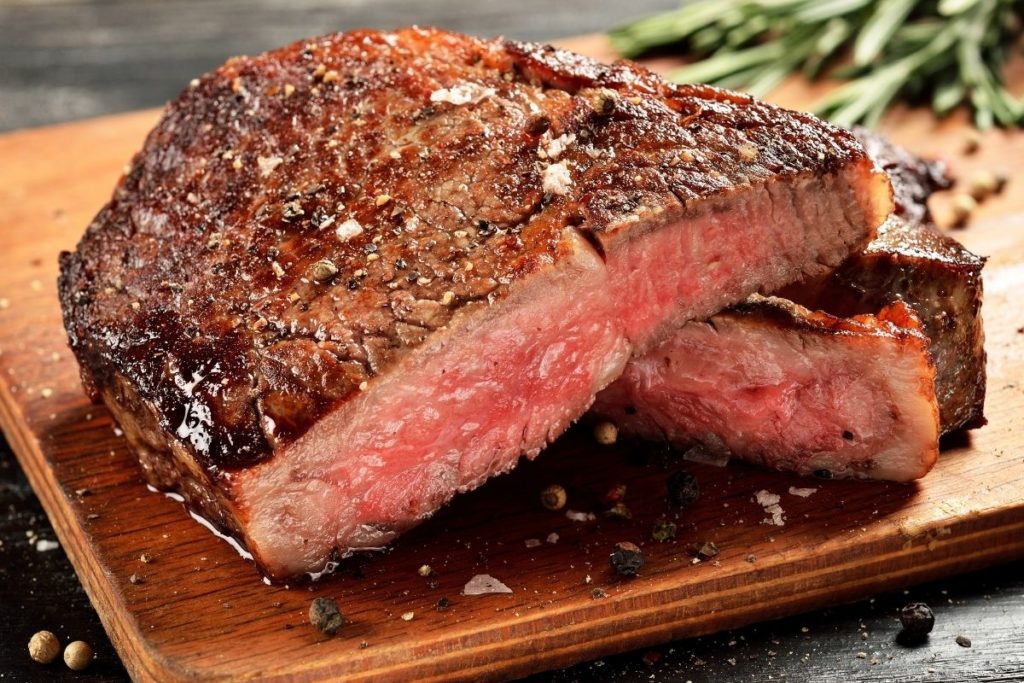 While this may appear to be a curveball, we assure you that it works! Because steak is so robust, it pairs well with the heavy eggplant parmesan.
When cooking conventional eggplant parmesan, this will add some protein.
If you want to spice up your eggplant parmesan meal, even more, marinate your steak in your favorite sauce or spice mixture.
5. Creamy Saffron and Prawn Pasta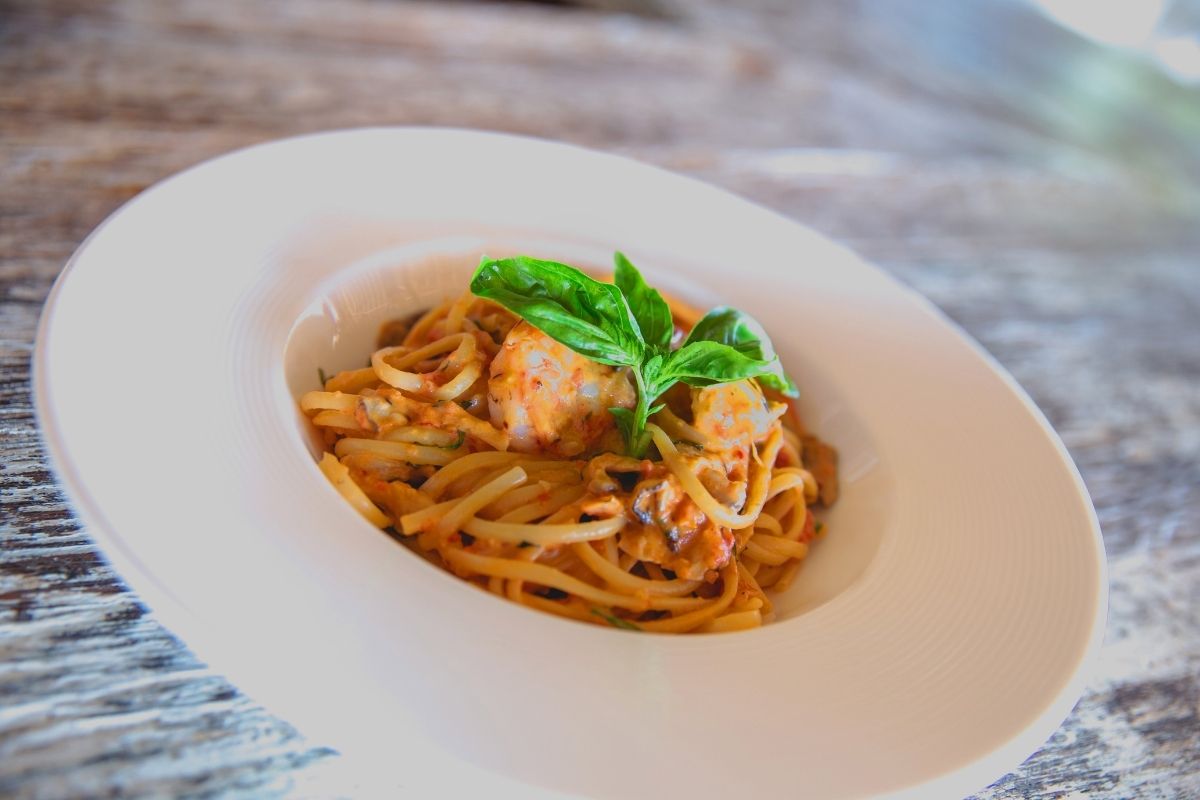 Just in case you are searching for a supper that will leave your guests speechless, we've included an extra fancy side dish choice on this list.
There are some robust tastes in this recipe, but eggplant parmesan already has a strong flavor on its own so it won't overpower your main dish.
A pricey spice, saffron is worth it for this side dish since it adds so much flavor to the meat.
6. Stir-Fried Cabbage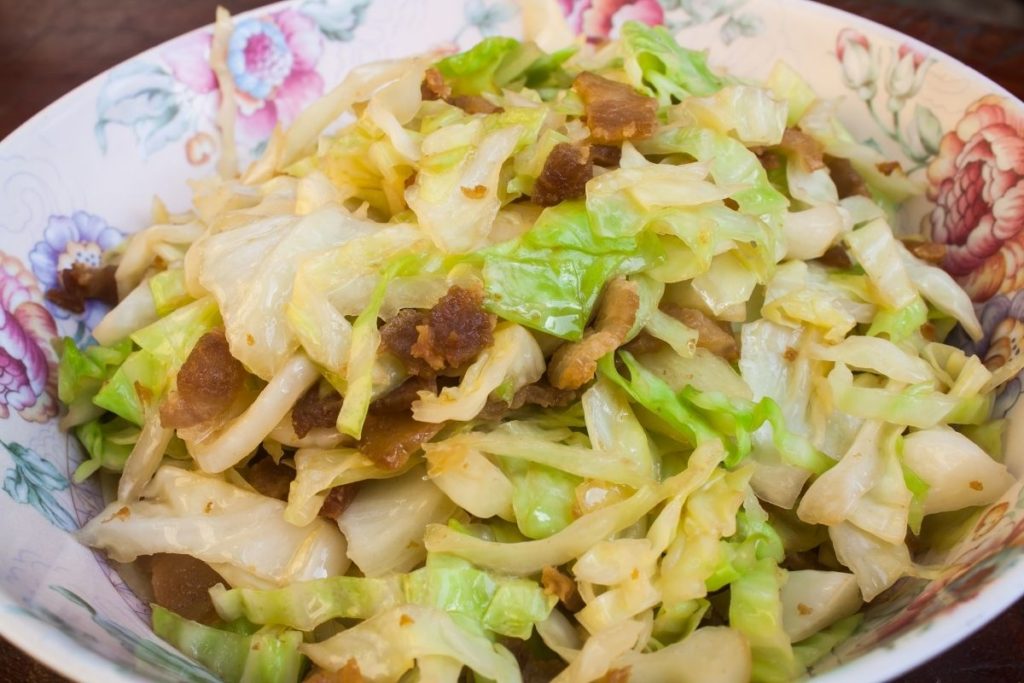 You can whip up an impressive side dish with some cabbage, soy sauce, and wine.
Your eggplant parmesan will taste even better with this side dish's ingredients, which will elevate your meal to new delicious heights.
7. Grilled Zucchini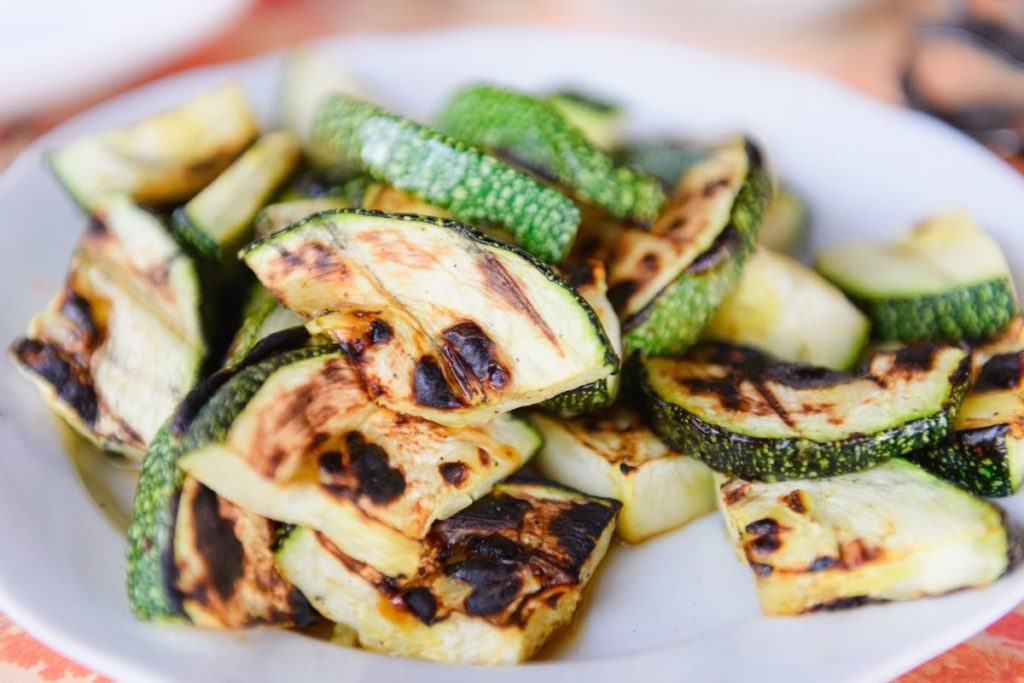 Zucchini roasted on the grill is an excellent accompaniment to eggplant parmesan.
It's light and healthy, much like some of the other side dishes we've described above.
The smokey taste that results from grilling this vegetable sets it apart from the other vegetables on this list.
8. Ricotta Stuffed Eggplant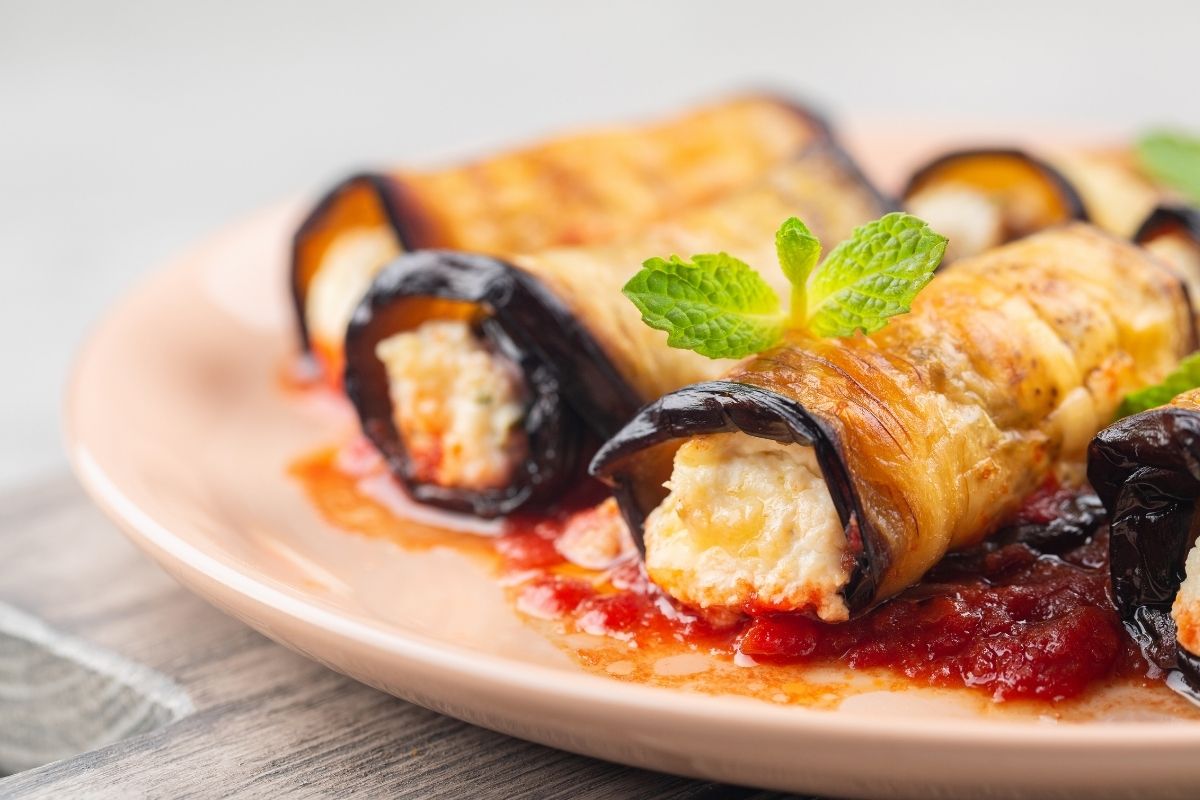 The idea of serving two different kinds of eggplant at the same time may seem odd to you.
In order to show off the many ways in which eggplant may be used, you can demonstrate two methods of preparing the vegetable.
Plus, it's delicious!
9. Meatballs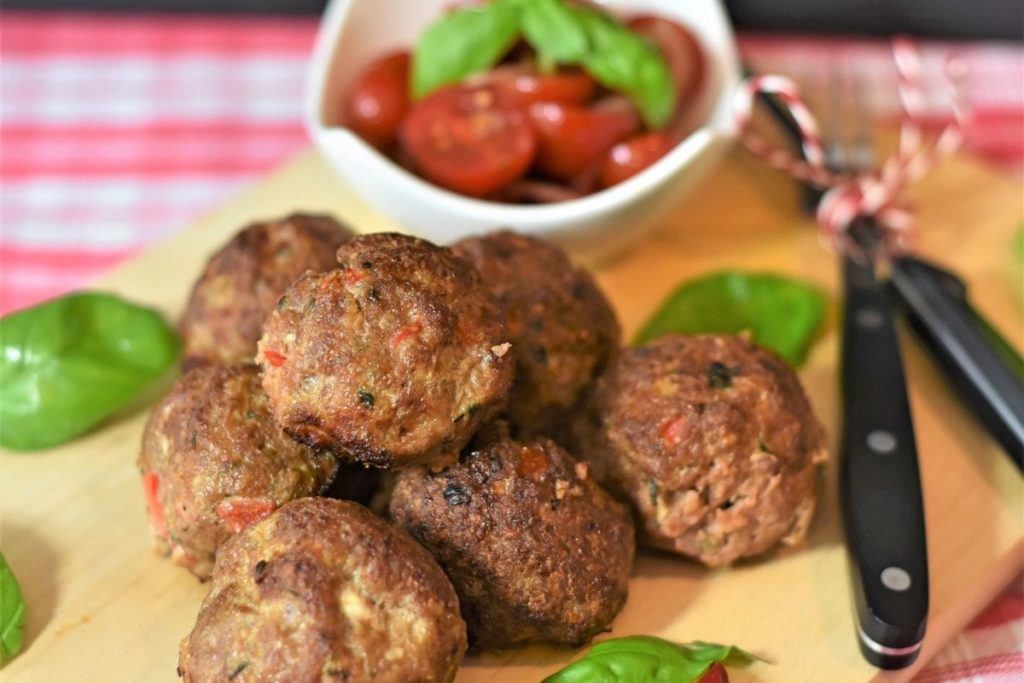 Meatballs typically come serves with tomato sauce and parmesan cheese, key ingredients in eggplant parmesan. So, pairing them together is a no-brainer.
Meatballs are perfect with eggplant parm or any other pasta dish.
10. Antipasto Salad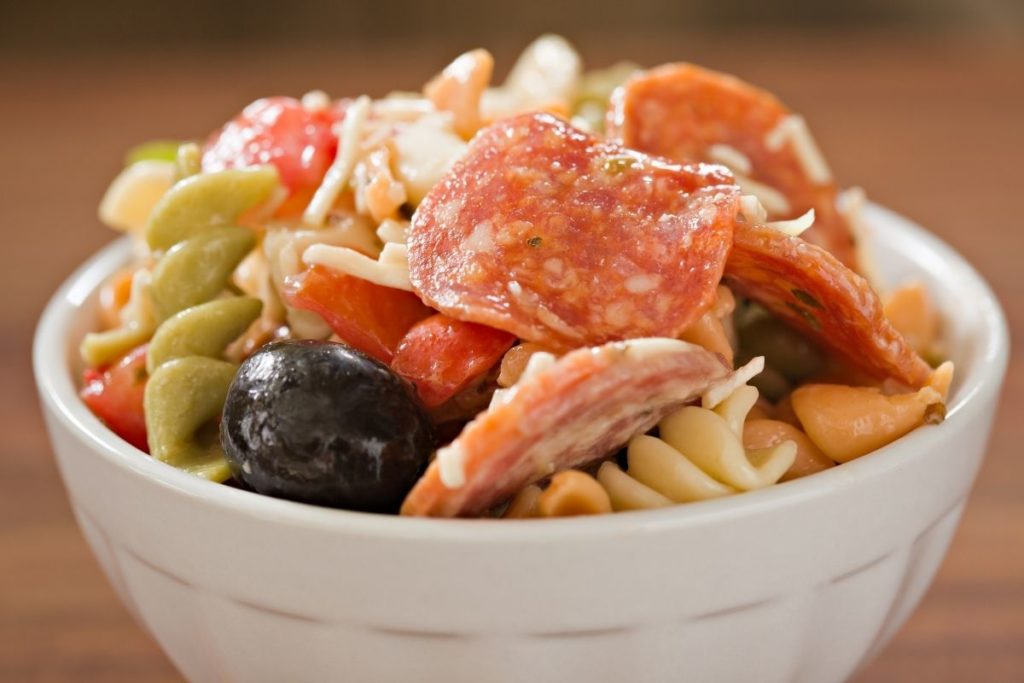 Since eggplant parmesan is an Italian meal, serving it with Antipasto salad is a natural choice. You may use any combination of veggies, cheese, meat, and even nuts that you have on hand to make this side dish.
It's so easy because it's so adaptable.
To put together an antipasto salad, go through your refrigerator and place any leftover vegetables, meats, cheese, and nuts in a dish. That's all there is to it!
To make a meal that is eye-catching, aim to use as many different hues as possible. It is possible to use a wide variety of vegetables and cheeses as well as a variety of salamis and cured meats.
In terms of flavor and texture, more ingredients are better. To make the dressing, combine balsamic vinegar with olive oil, mustard, garlic, and minced mustard seeds.
It's tart and light, making a lovely counterpoint to your hearty main course.
Final Say
Because of its ease of preparation and the variety of spices that may be added, eggplant parmesan has become a favorite of many people.
We hope that the list provided above will help you decide what side dish to serve with your eggplant parmesan.
Print
10 Best Eggplant Parmesan Side Dishes
Check out these great Side Dish Recipes for Eggplant Parmesan that have been shared on Pinterest.
Instructions
Click on each link above to view the pin and recipe.
Obtain all the necessary ingredients to make the recipe.
Follow the steps to create your side dish.
Enjoy your delicious meal =)
Keywords: Best Eggplant Parmesan Side Dishes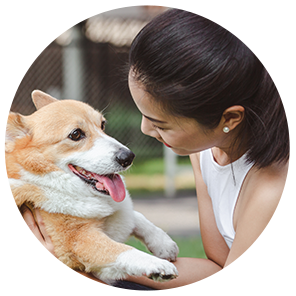 Hi, I'm Linda thanks for stopping by! We're so happy you're here. If you're a foodie and love to cook from home - you're in the right place..
LEARN MORE
Join the mailing list and receive our free newsletter!
Recipe Marker provides you with the best information about home cooking tips, recipes, ingredient substitutes and more. Check out our blog to see the latest articles.