10 Best Sides to Serve with Pigs in a Blanket (Updated 2023)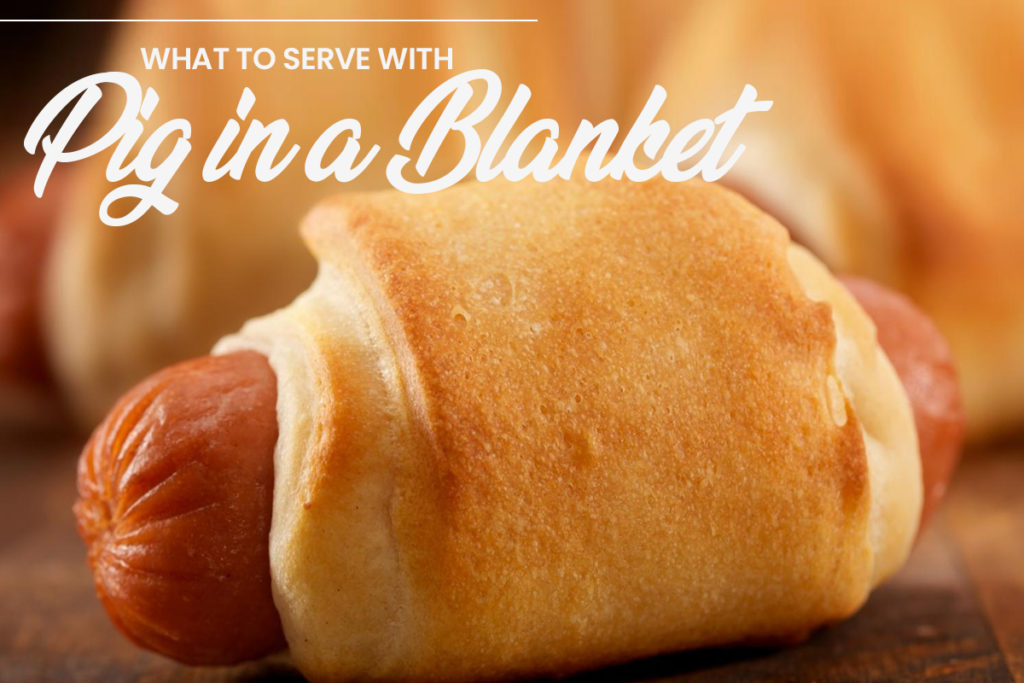 Are you trying to decide what to serve with pigs in a blanket? Stick around as we share the most popular side dishes to go with this meal.
In case you've never heard of them, pigs in a blanket are just crescent-rolled hot dogs. They're a breeze to create and a big hit with youngsters.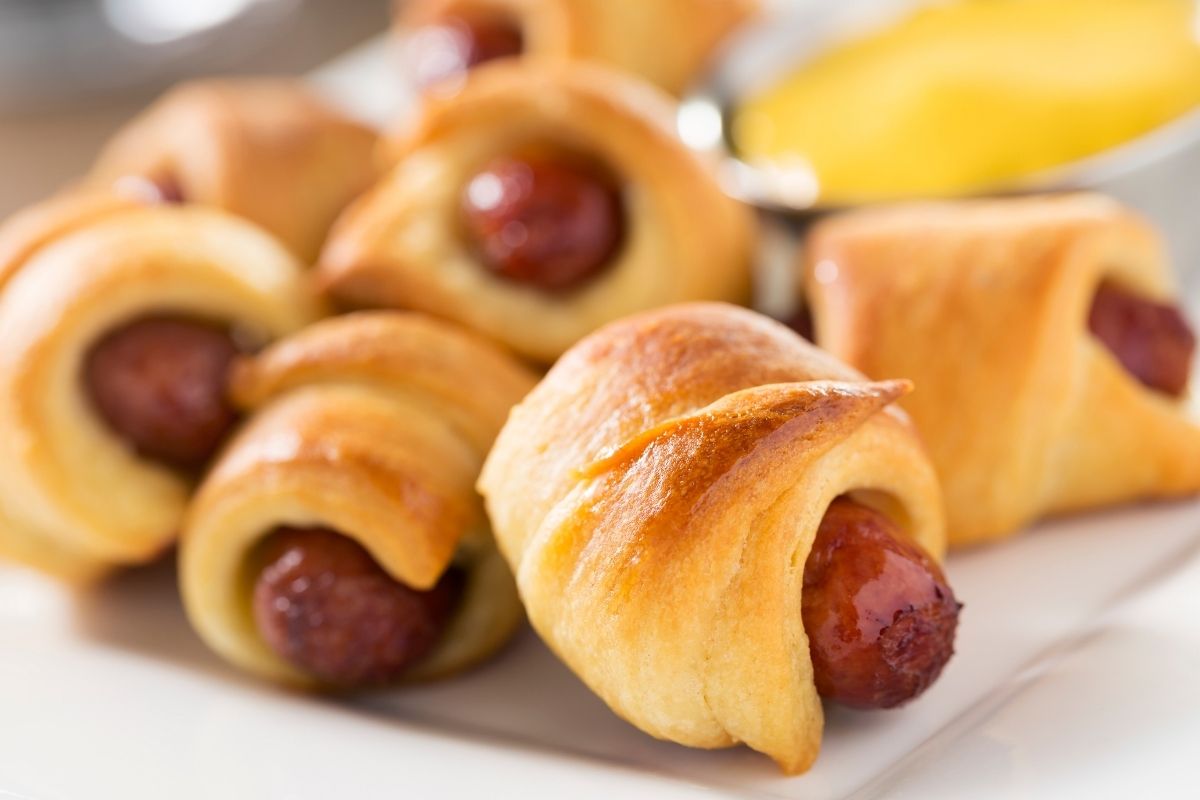 To prepare for unexpected guests or a last-minute meal request from the family, have a supply of pigs in a blanket on hand in the freezer.
Let's talk about the different sides that go well with pigs in a blanket. Read on for more details.
What to Serve with Pigs in a Blanket
1. Mac & Cheese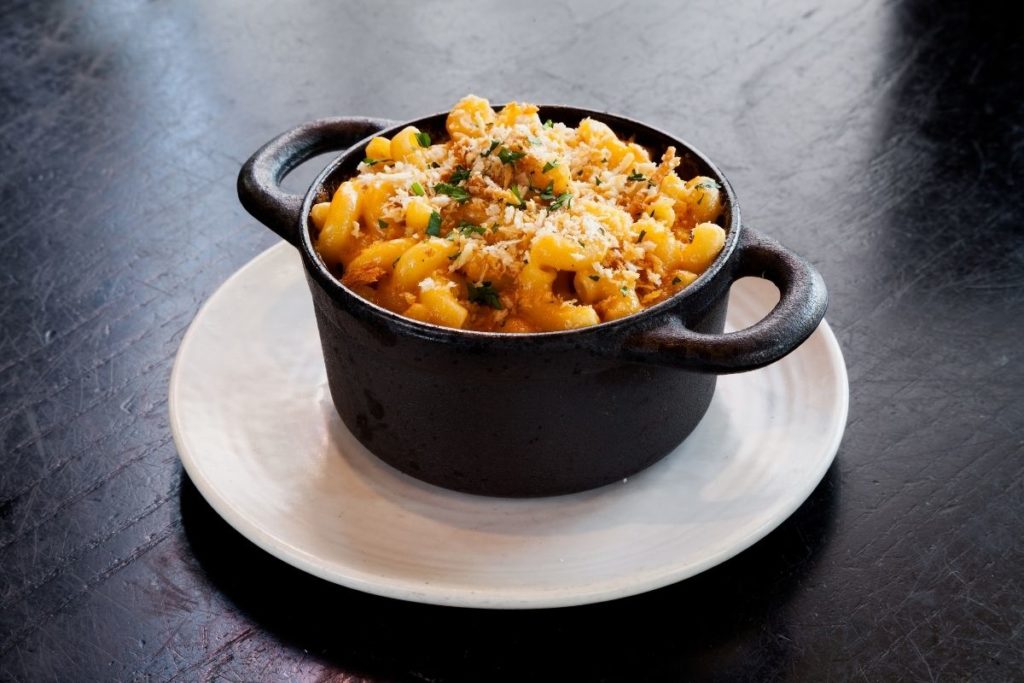 It's impossible to go wrong with mac and cheese. This simple pasta dish may be paired with a wide range of different tastes, but the smoky and delicious sausage within the soft crescent bread is a perfect match.
If you're a cheese lover like me, here's an idea: before wrapping your sausages in pastry dough, wrap them with shredded cheese. So, you'll get cheese from both your pigs-in-blankets and macaroni and cheese.
2. Pancake and Scrambled Eggs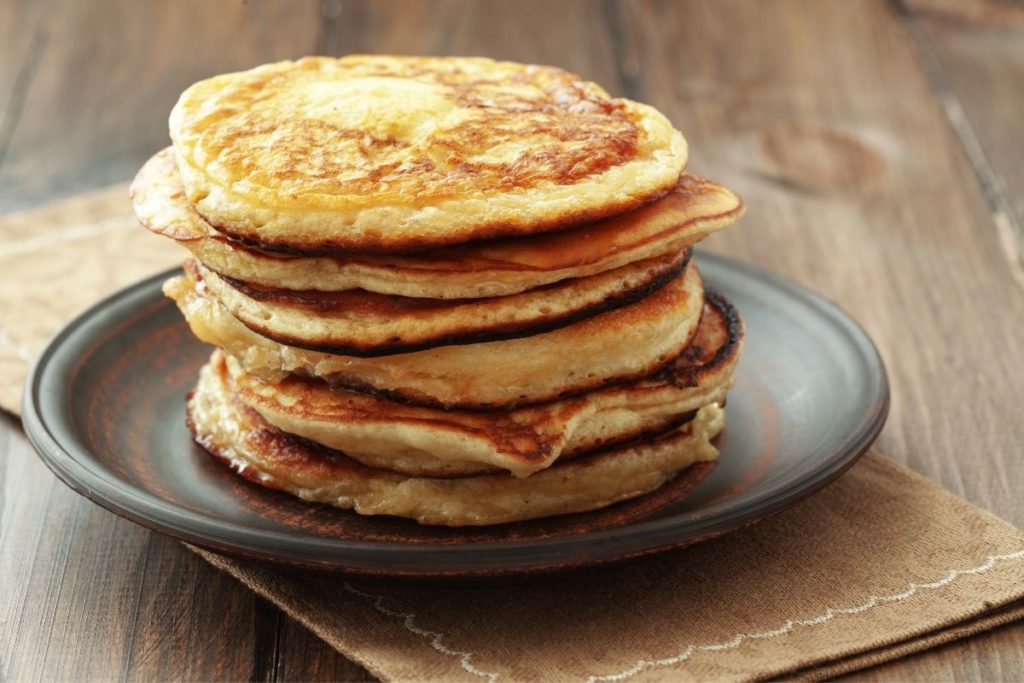 Pigs in a blanket can be served as an appetizer at a party, but they also make an excellent breakfast dish.
Even if you don't have any leftover from last night's celebration, you may offer these delicious breakfast goodies the next day!
Take a bite out of these pancakes and scrambled eggs and you'll have the energy you need to make it through the day.
3. Baked Beans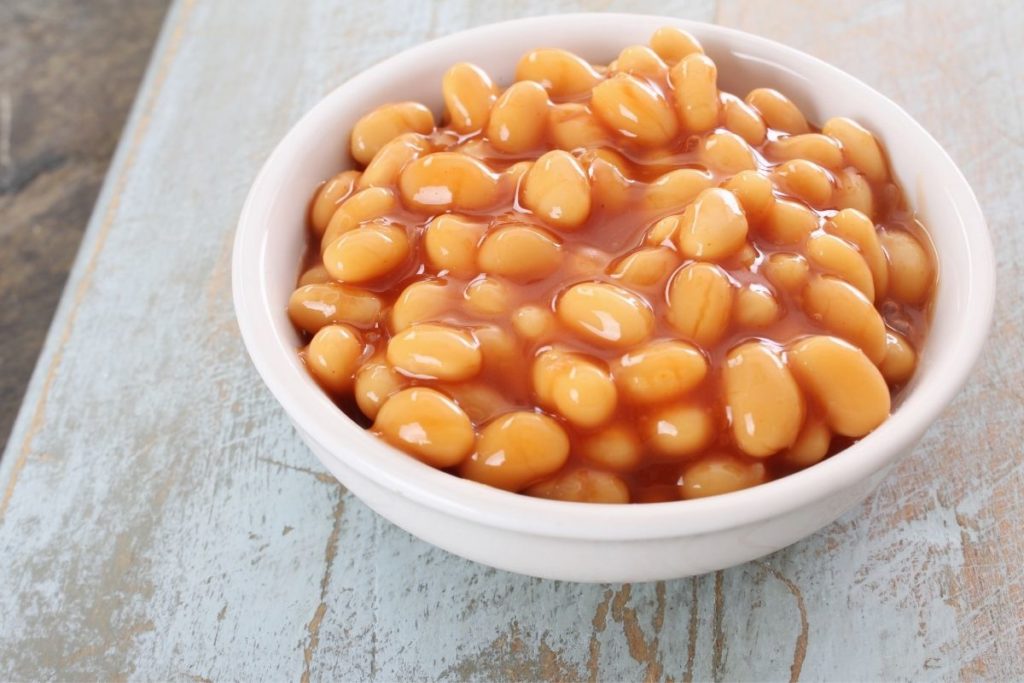 Baked beans are a favorite meal for many people. This side dish is not only filling, but it's also full of flavor thanks to the combination of sweet, salty, and savory components. Baked beans are a must-have side to any backyard barbecue or day at the park.
Toasted and smoky flavors complement each other perfectly in this classic dish of pigs in a blanket.
Beans are also simple to make. You can add brown sugar and bacon to enhance the flavor. You may also add onions, peppers, and bacon to make the mixture spicier.
4. Coleslaw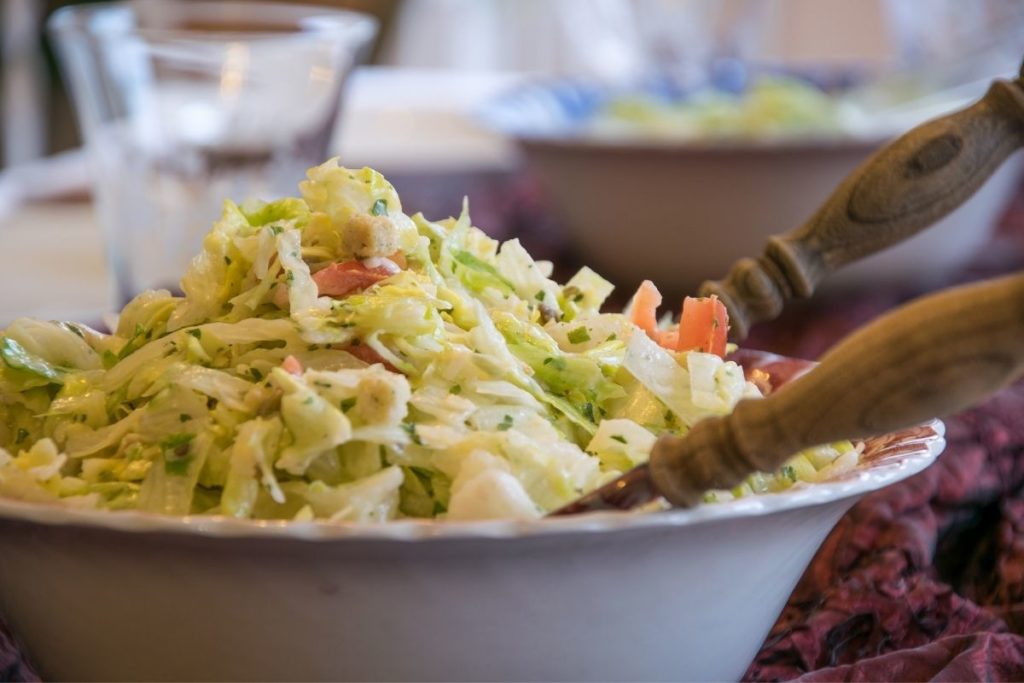 One of the most popular and classic side dishes for pigs in a blanket is coleslaw. Coleslaw is a dish consisting of shredded cabbage and carrots, mixed with mayonnaise or sour cream, vinegar, sugar, and salt. It is often eaten as a side dish to barbecue or fried chicken.
Coleslaw goes well with pigs in a blanket because the refreshing crisp cabbage balances the salty flavor of the hot sausage.
5. Cheesy Potatoes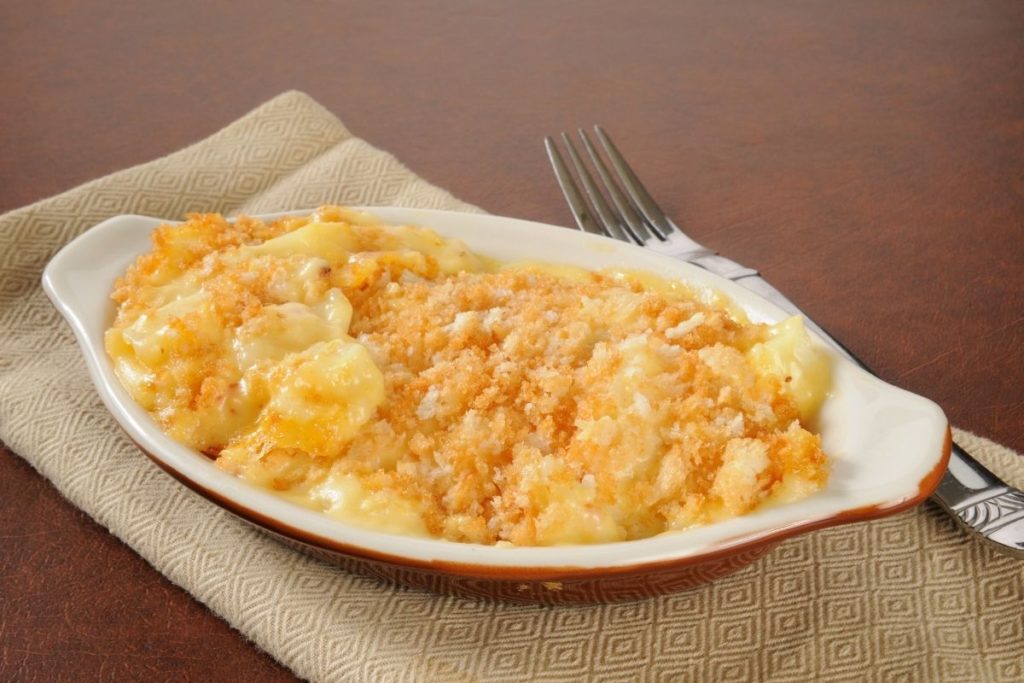 Cheesy potatoes are a classic side dish that goes well with so many different dishes. They are especially a perfect match for pigs in a blanket.
Cheesy potatoes and pigs in a blanket might not seem like they would go well together, but once you try them, you will see how great they taste together.
6. Green Bean Fries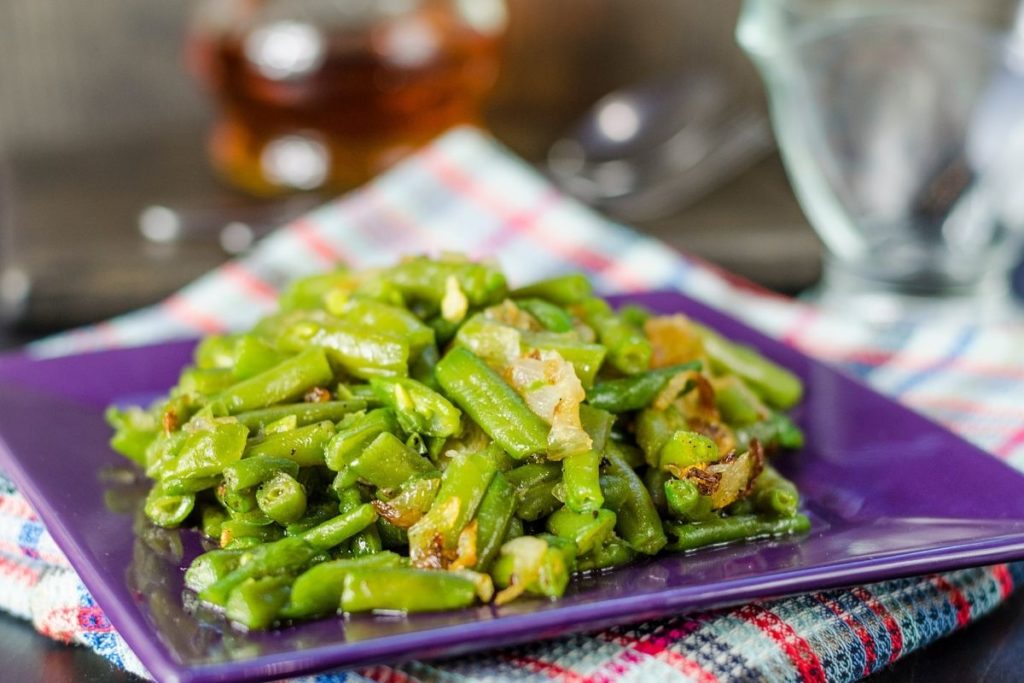 People following the Paleo diet love this dish, but it's great for everyone. These green bean fries may be served as an appetizer or as a side dish to your main dinner.
They're delicious with a spicy ketchup or buffalo sauce dip, and they're delightfully crispy.
This quick and easy side dish is perfect for your pigs in a blanket. It just takes around 20 minutes to prepare. When paired with chicken wings and beer, this meal is a real crowd-pleaser.
7. Scalloped Potatoes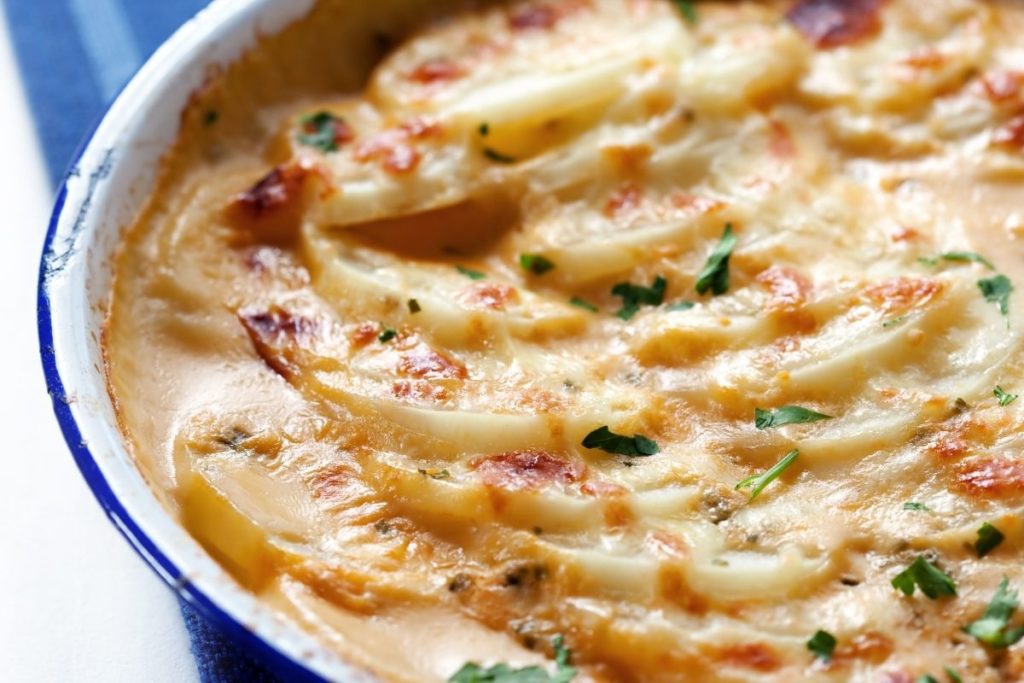 This is one of the simplest side dishes to prepare, and it's ideal for any holiday party. Once the potatoes are cooked, you can simply cut them up and toss them with your preferred seasonings in a casserole dish.
Scalloped potatoes work well with any meat meal, but they also work well with pigs in a blanket because of the creamy smooth texture.
You can make scalloped potatoes into a main dish by simply adding a few more items like bacon, cheddar, and chives.
Scalloped potatoes are a good source of Vitamin C, which helps counteract the damage caused by oxidative stress.
8. Roasted Cherry Tomatoes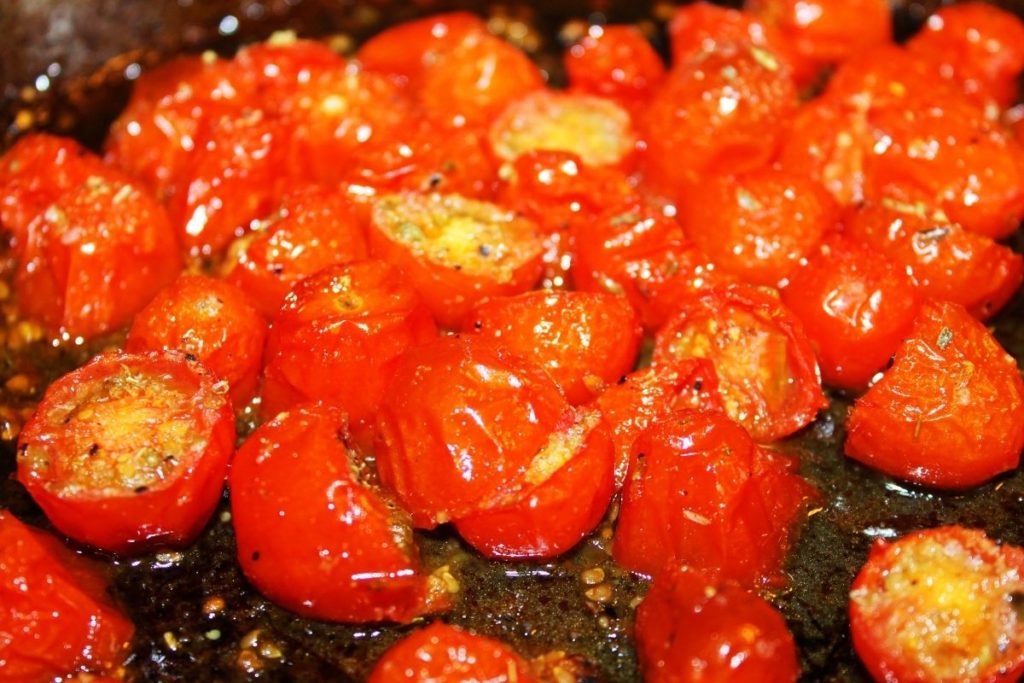 If you're looking for something sweet and smoky, roasted cherry tomatoes are the way to go. This side dish may be served with just about anything, thanks to its versatility.
Roasted cherry tomatoes are a delicious pairing for pigs in a blanket. They add an extra burst of flavor and make the dish more exciting.
If you're trying to cut back on sodium or just want a quick side dish, this is it.
Guests at your next dinner party are likely to enjoy this distinctive side dish. They're easy to make and offer some vegetables to balance the meat in a meal.
9. Mushroom Quinoa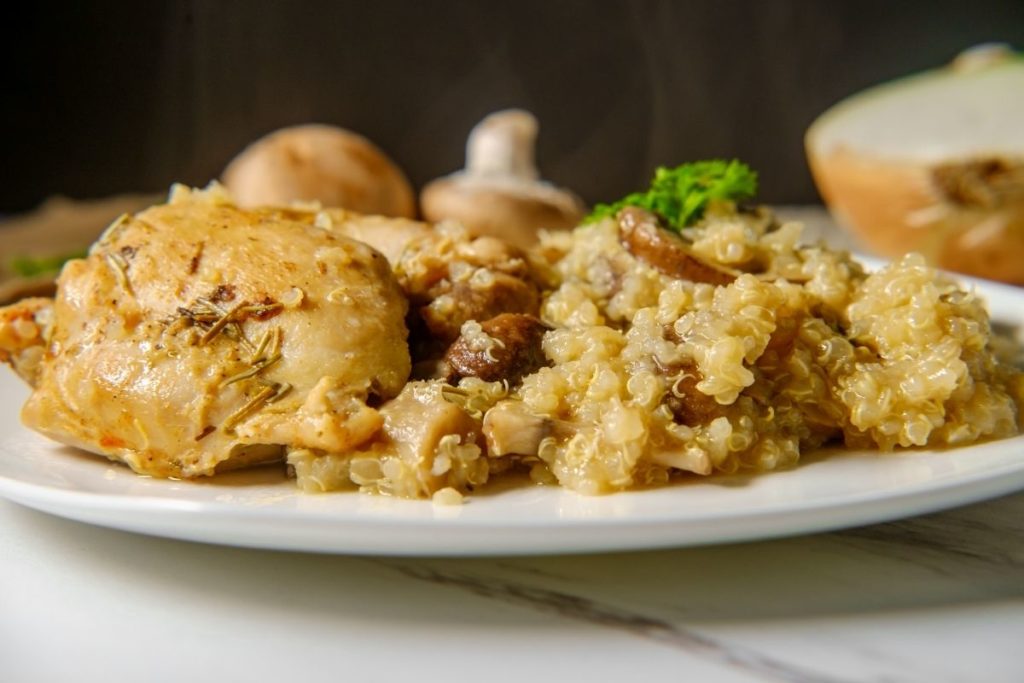 Mushrooms are a great addition to any dish, especially one that is already delicious. The mushrooms and quinoa go well together because of the texture and flavor. The mushrooms add a nice texture to the dish, which is needed to contrast with pigs in a blanket.
Because of their umami taste, mushrooms may be used in a wide variety of recipes. Dairy, beef, and poultry are all good matches for these flavors in the kitchen. Despite the fact that mushrooms can be eaten on their own, they are best served with sauces and gravies.
Mushroom quinoa is the perfect side dish for pigs in a blanket. It's quick and simple to prepare, taking only 30 minutes from start to finish.
10. Deviled Eggs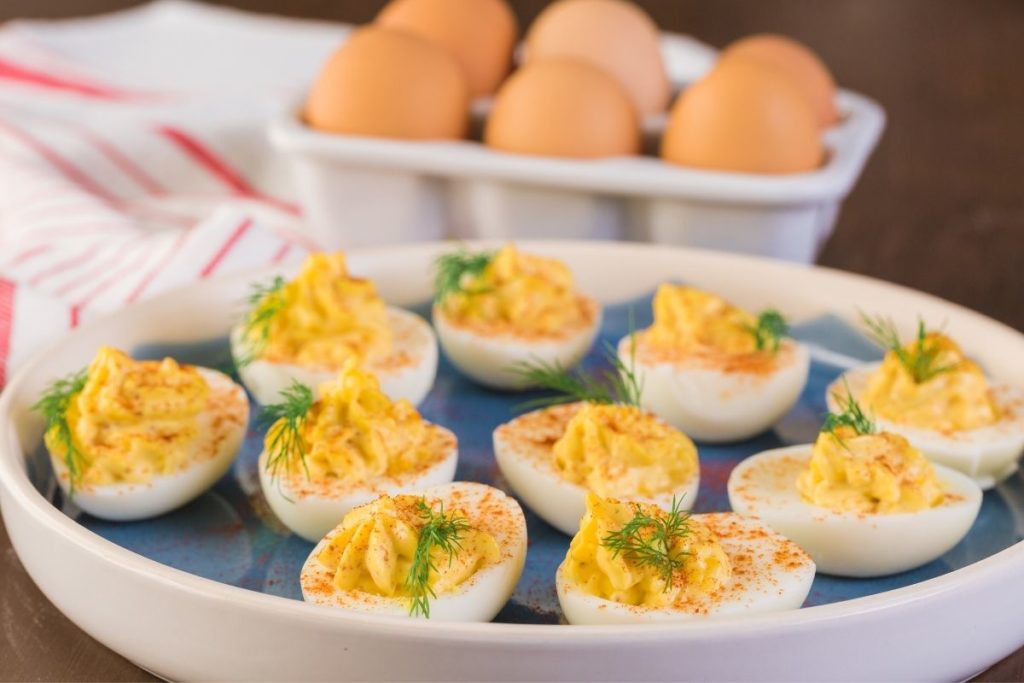 If you're planning on serving pigs in a blanket, you'll also need to prepare deviled eggs. Deviled eggs provide something creamy and wet to counterbalance the dryness of the bread.
Top your deviled eggs with a dab of guacamole for a creamier result! Your eggs will be richer and more beautiful as a result of this technique.
Takeaway
A meal's flavor can be boosted and enlivened with the addition of side dishes. We hope that the list of sides provided above can help you decide what to try next with your pigs in a blanket.
Print
10 Best Pigs in a Blanket Side Dishes
Check out these great Side Dish Recipes for Pigs in a Blanket that have been shared on Pinterest.
Instructions
Click on each link above to view the pin and recipe.
Obtain all the necessary ingredients to make the recipe.
Follow the steps to create your side dish.
Enjoy your delicious meal =)
Keywords: Pigs in a Blanket Side Dishes
Hi, I'm Linda thanks for stopping by! We're so happy you're here. If you're a foodie and love to cook from home - you're in the right place..
LEARN MORE
Join the mailing list and receive our free newsletter!
Recipe Marker provides you with the best information about home cooking tips, recipes, ingredient substitutes and more. Check out our blog to see the latest articles.