What to Serve with Scallion Pancakes: 7 Best Side Dishes (updated 2023)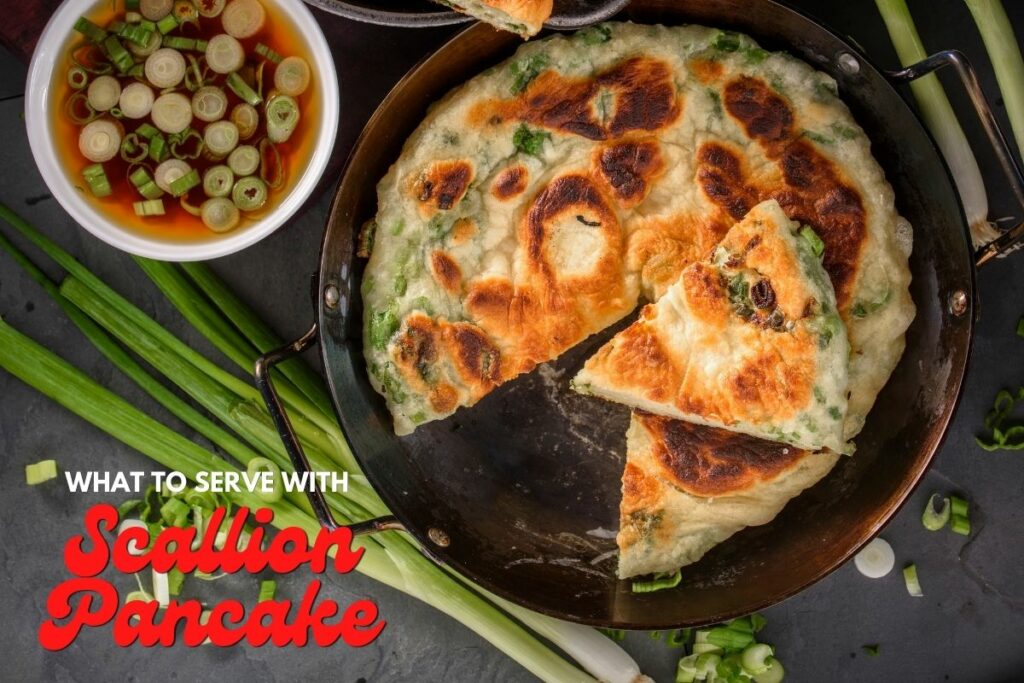 Are you trying to decide what to serve with scallion pancakes? Stick around as we share a list of the most popular side dishes that go well with scallion pancakes.
Scallion pancakes are a staple Chinese dish and for good reason. Bursting with flavor thanks to the scallions, this dish makes it a treat you can't get enough of any time soon, especially with the flakiness of the dough.
Learn what you can serve with scallion pancakes here to make it even more enjoyable.
What to Serve with Scallion Pancakes
1. Dipping Sauces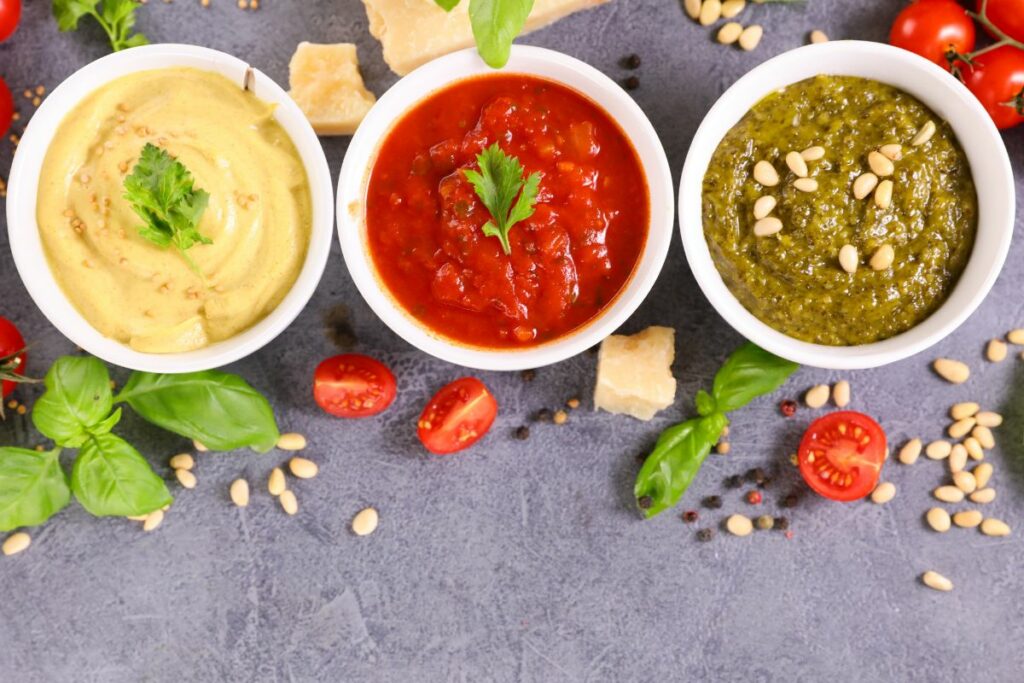 As flavorful as they are, scallion pancakes won't be complete without dipping sauces on the side. After all, these sauces complement the scallion pancakes.
There are various dipping sauce options available, but the most famous one is no other than a soy-based dipping sauce.
A combination of soy sauce, brown sugar, sesame oil, rice wine vinegar, and more sliced scallions, this brings a sweet yet savory taste that's just bursting with flavor.
The use of soy sauce gives more umami to the scallion pancakes. You can further enhance this sauce by adding some ginger and chili sauce, giving a balance of heat and peppery notes.
Besides the soy dipping sauce, you can also try pairing this with hot peanut sauce, as well as hot chili sauce.
The hot peanut sauce lends some creaminess and nuttiness, while you can get a sweetness peeking through from the hot chili sauce, balancing out the spiciness from it.
2. Steamed White Rice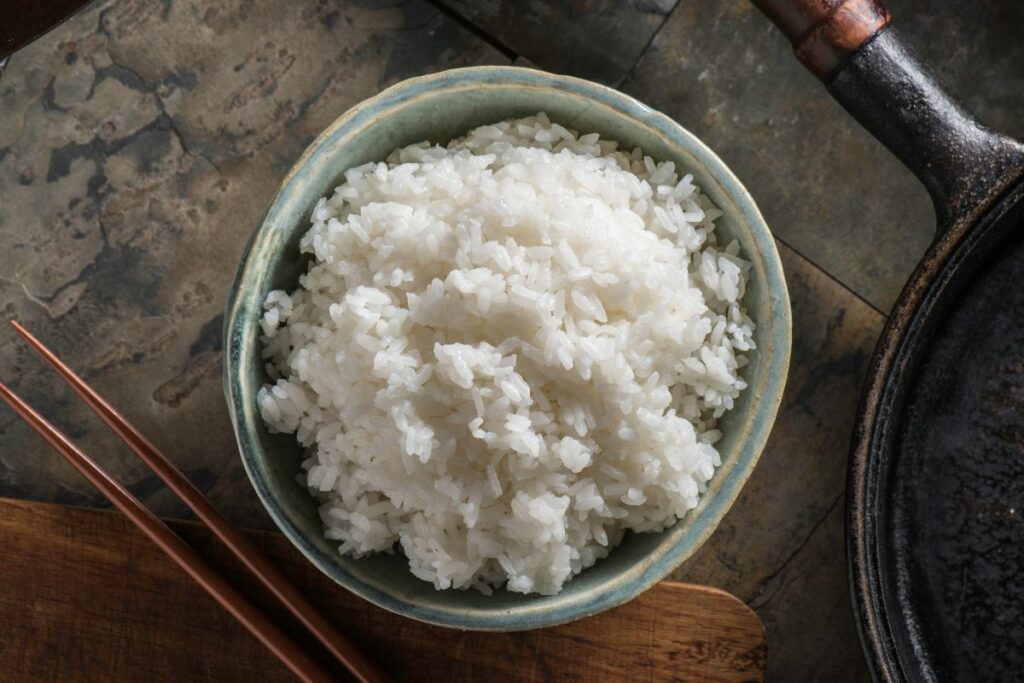 Rice is a staple dish in most Asian households so serving scallion pancakes with steamed rice is a no-brainer.
The white rice holds a mild yet nutty flavor and it complements the savory nature of the scallion pancakes. Plus, it also soaks up the oil residue that comes with the pancakes, rounding out the taste.
If you want to take this further, you can flavor the steamed white rice with some chicken or beef broth.
This would allow the rice to absorb the deep flavors and work well with the scallion pancakes, making it even more filling and a meal on its own.
3. Roast Pork Belly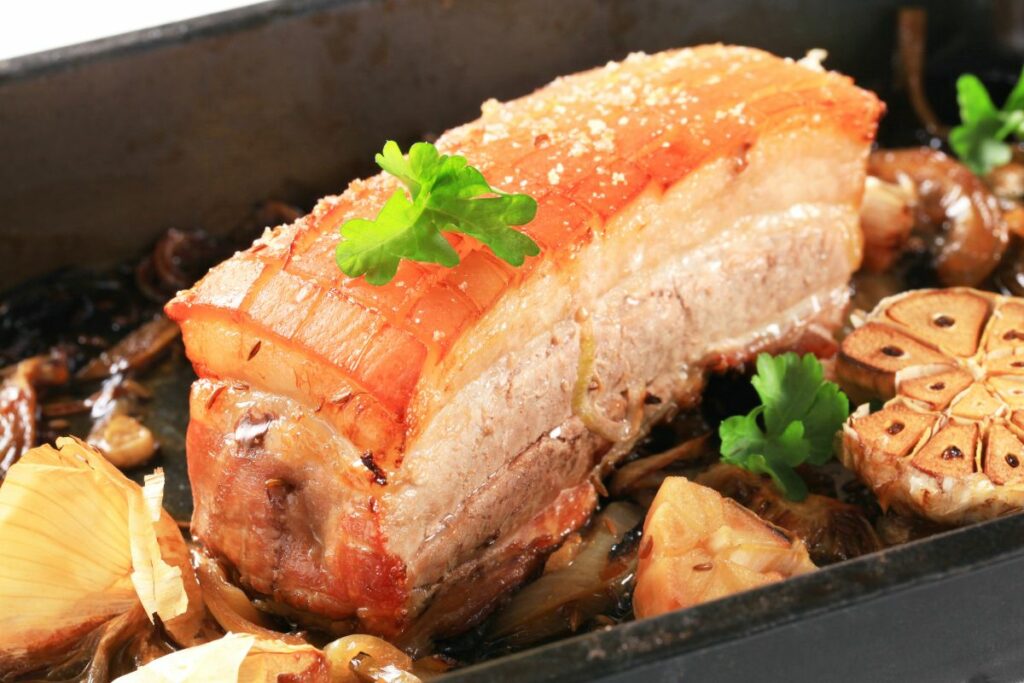 Add some crunch and excitement to go along with scallion pancakes by pairing this with slow-cooked roast pork belly.
The layers of fat and meat, with the crispy pork skin on top, make for an unctuous bite that you'll want to have more of.
This roast pork dish is balanced with the equally flakey and doughy taste of the pancakes, as well as the scallions within.
You can even wrap the pork belly and eat this together.
4. Chinese-Style Braised Pork Belly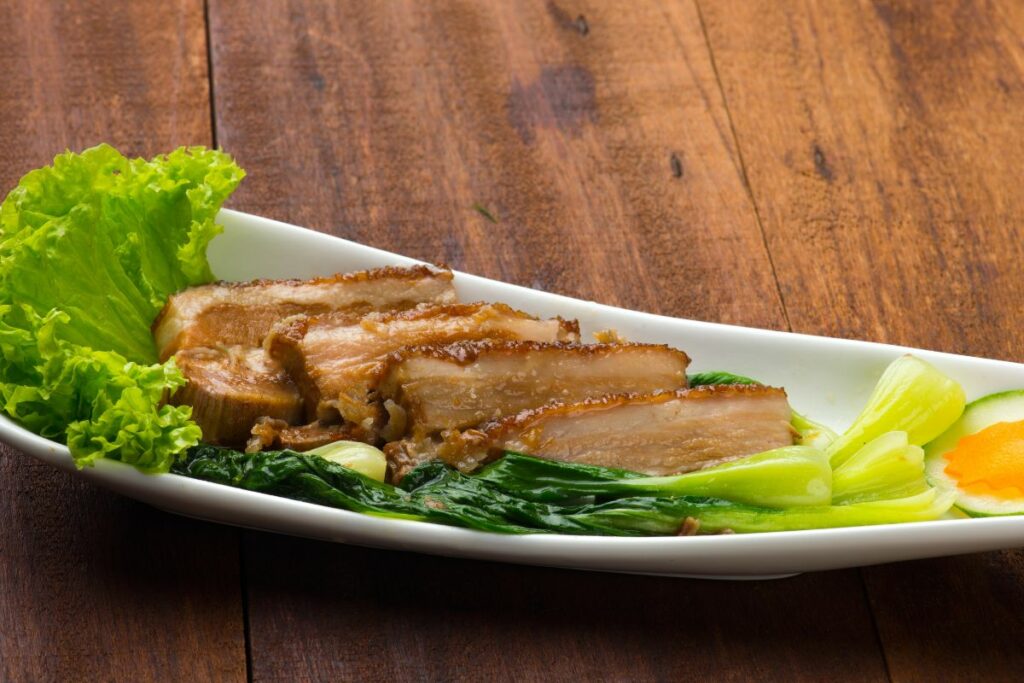 If you want something equally indulgent and flavorful, another slow-cooked pork dish you may want to try is this Chinese-style braised pork belly.
Flavored with dark and light soy sauce, star anise, and rock sugar, to name a few, this truly is a dish that gives all the best yet complex flavors.
This pork belly dish has nailed the sweet and salty flavor profile, with a caramelized glaze making it develop deeper flavors.
The pork belly itself is uber tender, almost as if melting in your mouth.
5. Braised Beef Noodle Soup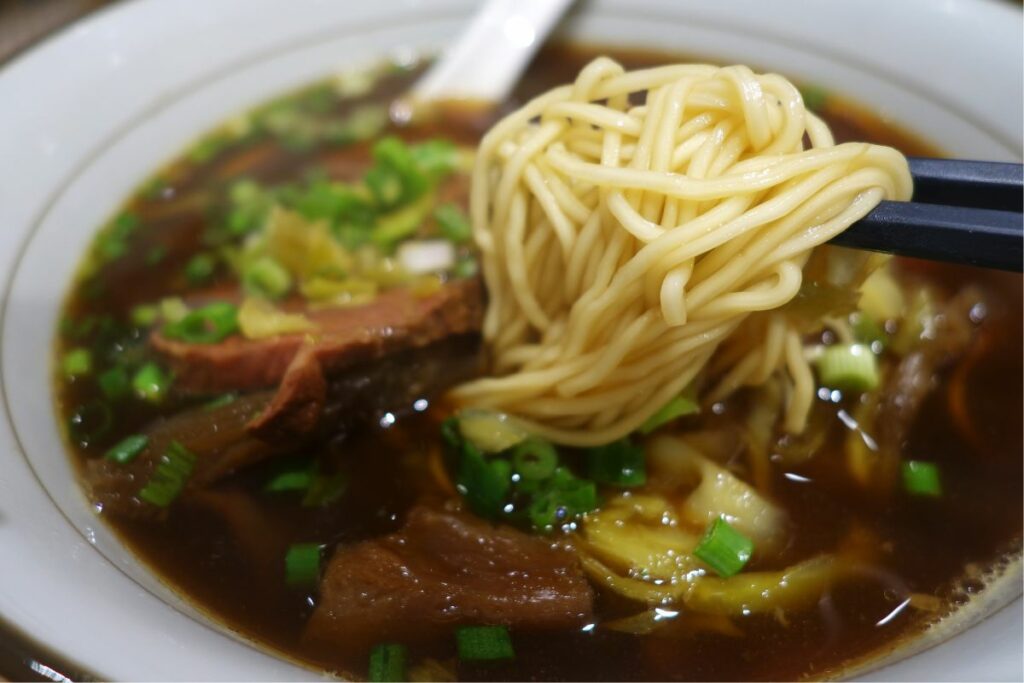 If you are thinking of what to serve with scallion pancakes, Take comfort food to the next level by pairing it with a Chinese braised beef noodle soup.
This has deep flavors that are extra tasty thanks to the braising of the beef and the various aromatics used to flavor it, such as ginger, soy sauce, rock sugar, garlic, star anise, and scallions, to name some.
The noodles are delightfully springy, complementing the flakiness and crunch that comes from the pancake dough.
Taken together, this brings you comfort and joy unlike any other, giving a hint of nostalgia that you can only get from your mother's cooking.
6. Fish Fillet with Chili Sauce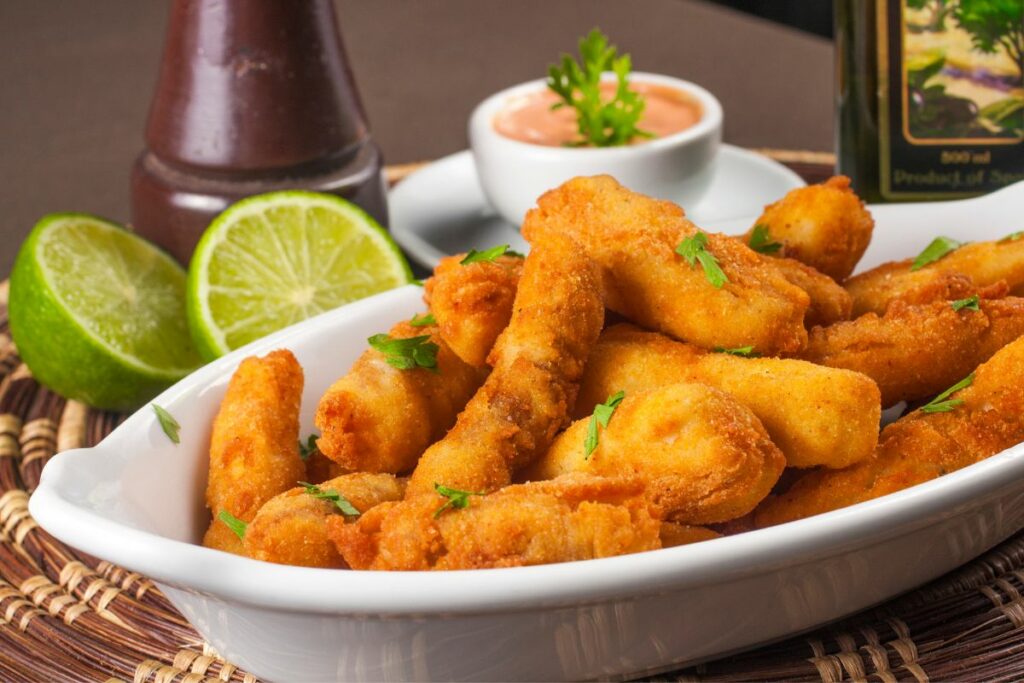 Fish fillet is a light yet healthy addition to your meal. Not to mention, this is quite flavorful and addicting, making this a delight to pop in your mouth, especially with its chili sauce properly coating the crunchy fillets.
The crunchy and crispy fish fillet holds well even when enveloped in chili sauce.
The sauce also deserves some recognition since this not only provides some heat to cut through the fried exterior but also gives way to some sweetness.
7. Asian Chicken Salad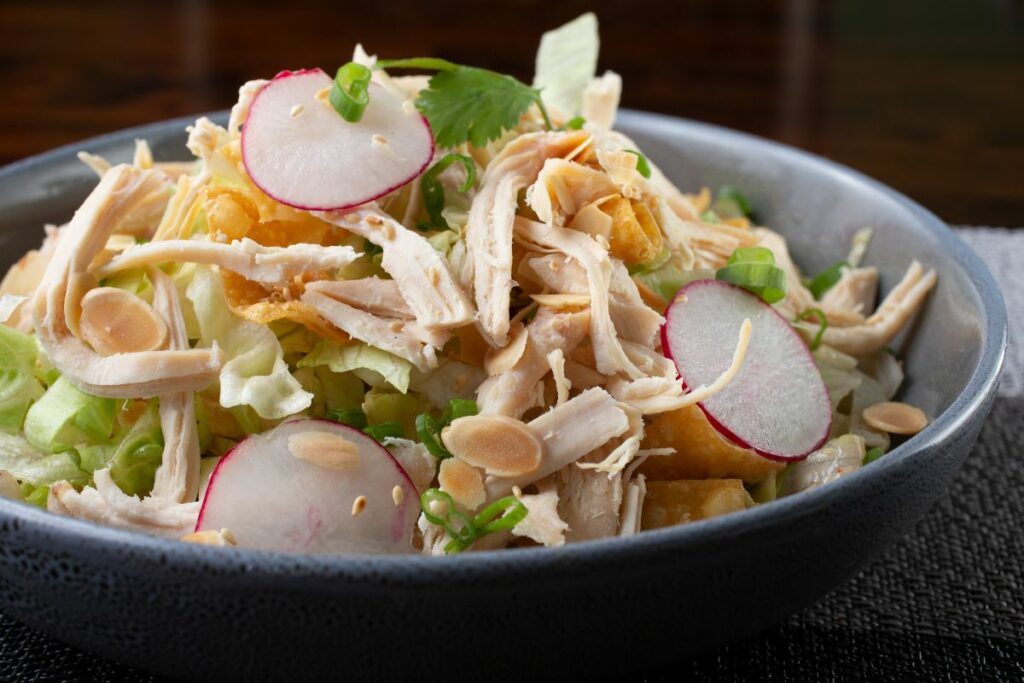 Scallion pancakes can leave an oily residue despite the sharp and savory tastes of the scallions being prominent.
End your meal on a refreshing note with this salad filled with orange pieces, cucumbers, thinly sliced red onions, and your choice of greens. This combination alone makes for a vibrant dish.
The perfectly juicy and tender chicken gets its flavors from being grilled, imparting a smokey taste that enhances the dish.
The dressing, made from peanut butter, light soy sauce, brown sugar, and garlic, is simply divine, giving the salad just the right richness.
The Takeaway
Scallion pancakes are the perfect dish to have for just about any occasion. With these dishes and pairings, you can elevate scallion pancakes and make it a dish that's one for the books.
Hope you enjoyed learning about the best scallion pancake side dishes.
Print
7 Best Sides for Scallion Pancakes
Check out these great Side Dish Recipes for Scallion Pancakes that have been shared on Pinterest.
Author:
Prep Time:

5 minutes

Cook Time:

10 minutes

Total Time:

15 minutes

Yield:

1 serving

Category:

Sides

Method:

Cooking

Cuisine:

Side Dish
Instructions
Click on each link above to view the pin and recipe.
Obtain all the necessary ingredients to make the recipe.
Follow the steps to create your side dish.
Enjoy your delicious meal =)
Nutrition
Serving Size:

1 serving

Calories:

400

Sugar:

0 g

Sodium:

1716.7 mg

Fat:

1716.7 mg

Saturated Fat:

11.7 g

Unsaturated Fat:

0 g

Trans Fat:

1 g

Carbohydrates:

0 g

Fiber:

0 g

Protein:

21.7 g

Cholesterol:

75 mg
Keywords: Best Sides for Scallion Pancakes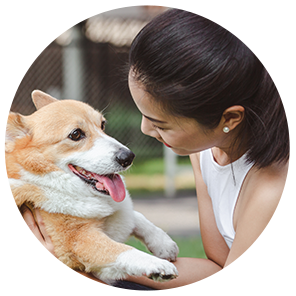 Hi, I'm Linda thanks for stopping by! We're so happy you're here. If you're a foodie and love to cook from home - you're in the right place..
LEARN MORE
Join the mailing list and receive our free newsletter!
Recipe Marker provides you with the best information about home cooking tips, recipes, ingredient substitutes and more. Check out our blog to see the latest articles.