4 Best Sides to Serve with Swedish Meatballs (Updated 2023)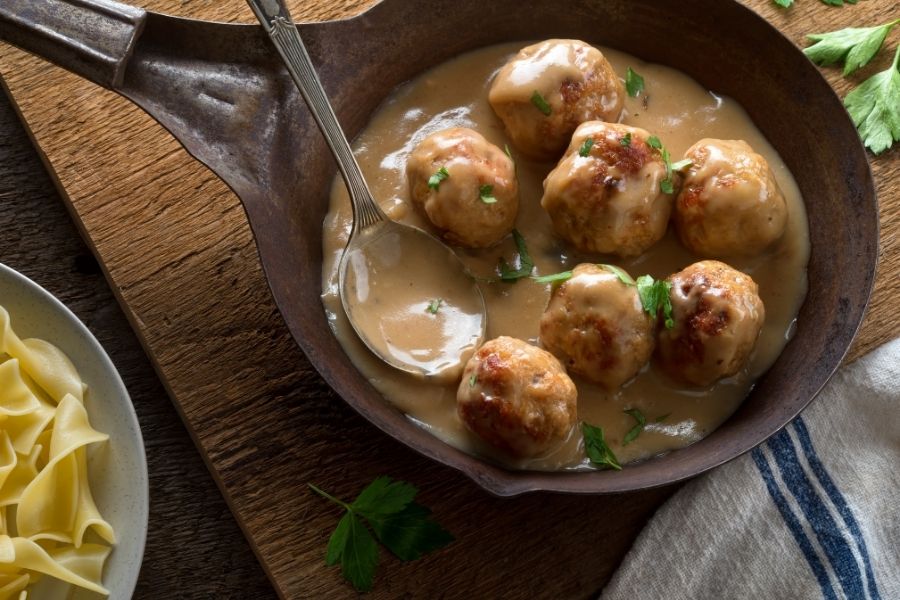 Are you trying to decide what to serve with Swedish meatballs? We share a list of the best sides for Swedish meatballs below.
Swedish meatballs are awesome meal staples that can be enjoyed by both kids and adults. These meatballs are topped with a rich and creamy gravy that never fails to disappoint.
These little balls made of ground pork and beef are versatile and can be easily paired with most side dishes.
The best thing about Swedish meatballs is, they contain a number of spices, definitely tastier than the Italian version which relies more on parmesan and garlic.
The thickened sauce made from butter and beef broth brings out the best in the dish, making it filling and truly flavorful.
What to Serve with Swedish Meatballs
Traditionally, this dish is best served with mashed or boiled potatoes and lingonberry jam, a sweet condiment from Northern Europe.
However, there are a variety of sides to serve to make the meal more appetizing, exciting, and filling.
There are three categories to choose from when considering what to serve with Swedish Meatballs:
something with veggies

something starchy

something saucy
It's okay to choose from each category, so your family can enjoy a variety of options.
Note that sides should complement the saucy base of Swedish Meatballs, otherwise, the meal can become overbearing.
Pick something that easily matches the meatballs, including basics like potatoes, brussels sprouts, cranberry sauce, and others.
1. Mashed Potatoes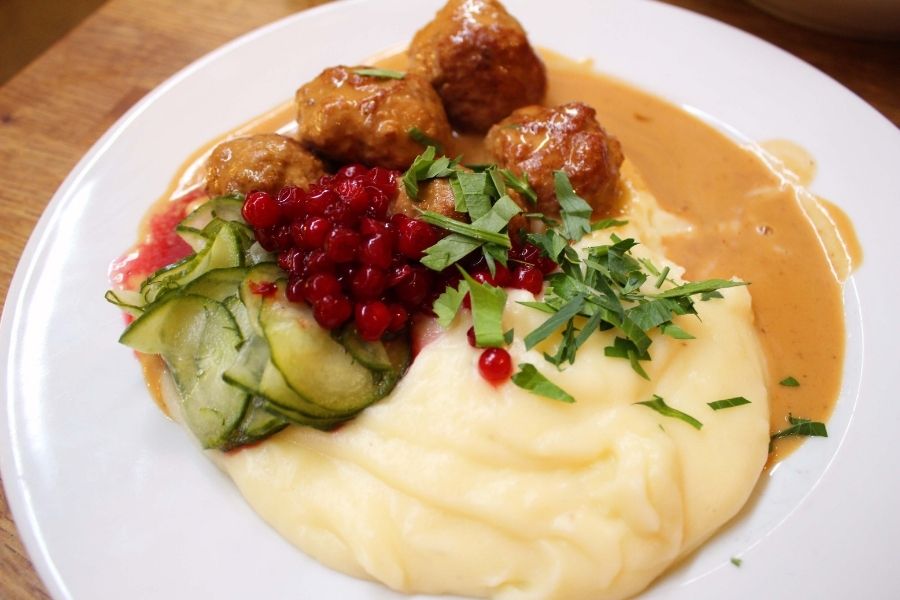 When Swedish Meatballs are on the table, expect creamy mashed potatoes to be there too. These two are inseparable, as the rich and creamy sauce of the meatballs complements the airy and perfectly cooked potatoes. 
This side dish is also easy to prepare, needing no complicated cooking process or ingredients. Additionally, the taste is divine, adding a smooth texture to the ground pork and beef.
Adding milk makes the mashed potatoes more creamy, perfectly sopping up the meatball cream sauce.
2. Rice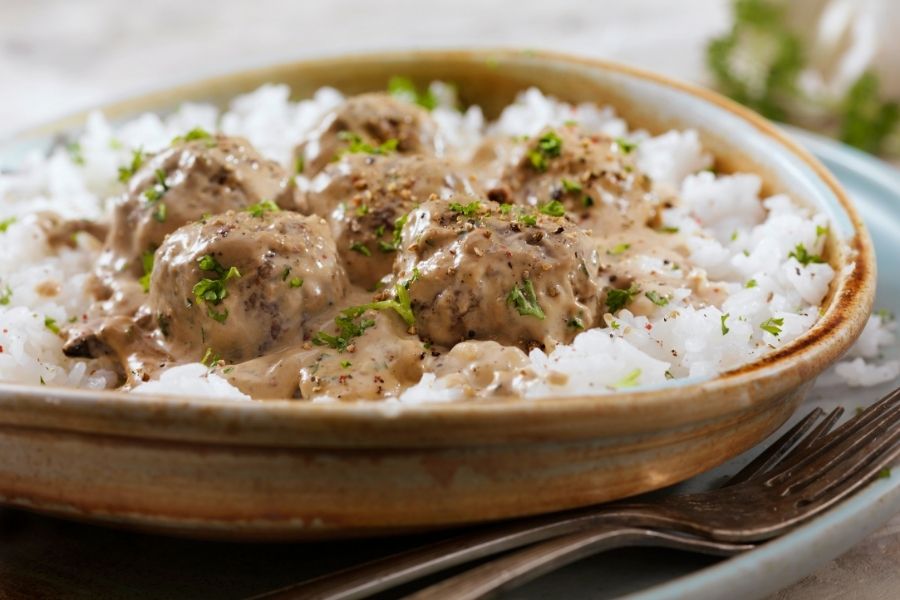 Another alternative side to Swedish meatballs is rice with warming spices. Lemon rice is an awesome choice because it balances out the creaminess of the meatball sauce.
Place the meatballs on top of the rice and enjoy a filling meal. It would be nice if the rice also had dried oregano, basil, salt, and pepper.
3. Roasted Veggies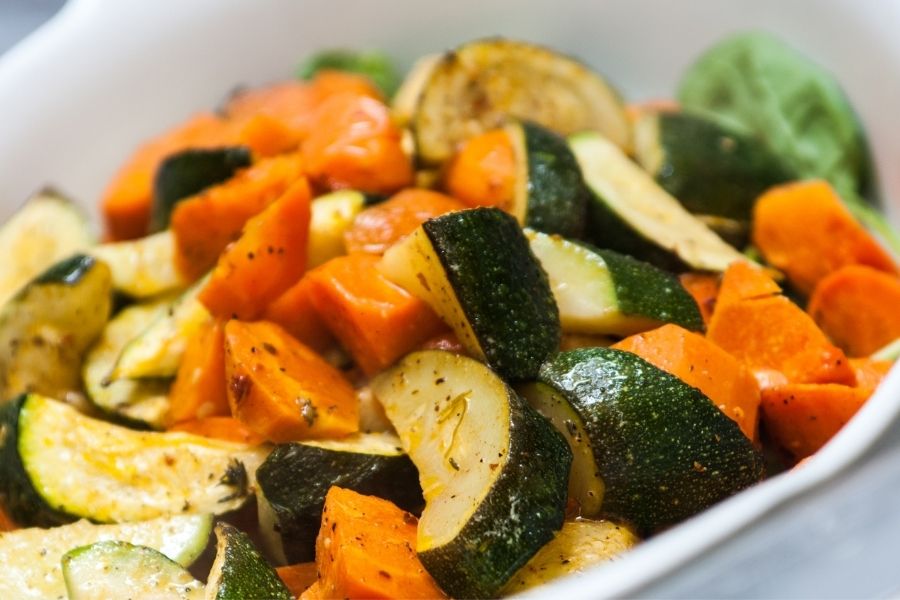 If you want something light yet delicious, you can pair Swedish Meatballs with roasted veggies. Try roasting broccoli, onion, potatoes, and carrots in the oven and serving them with the meatballs.
Season these with salt and pepper, then add a bit of lemon and parmesan for flavoring.
4. Cranberry Sauce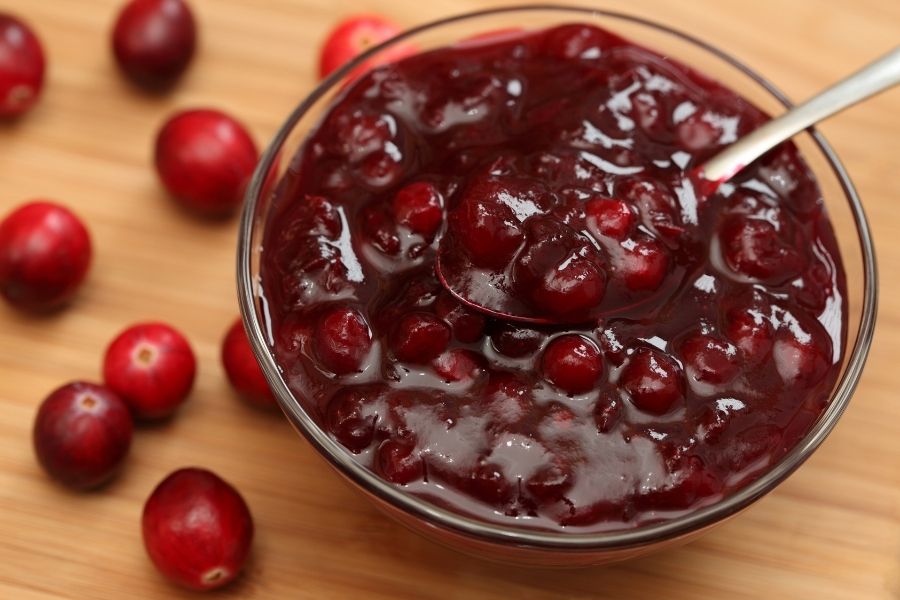 As mentioned, cranberry sauce is among the traditional sides of Swedish Meatballs. The contrasting flavor between the two tastes incredibly delicious.
The cranberry adds tang to the meal because it has a bit of acidity.
About Swedish Meatballs
So far, what we know about Swedish meatballs is, they have a rich and creamy sauce and are made from a combination of ground pork and beef.
These qualities separate them from American and Italian meatballs.
In terms of size, the Swedish variety is smaller than the American, as the latter comes in the size of tennis balls or even larger.
Swedish meatballs resemble golf balls or are even smaller. Italian meatballs are also smaller, but with distinct flavoring.
Speaking of flavor, Italian meatballs use savory herbs for the base, including basil, and oregano, and use a lot of cheese like parmesan.
On the other hand, Swedish meatballs are loaded with allspice, nutmeg, and ginger. The American variety uses small amounts of spices, consisting only of the basics like salt and pepper.
They are usually served with pasta and a red sauce similar to Bolognese.

Origin
Scandinavian furniture giant IKEA popularized Swedish meatballs in America, also known as Kottbullar.
They're made from ground meat, soaked with milk cream, and served with potatoes.
The heavy brown sauce is the highlight, usually made with lingonberries.
The truth is, Swedish meatballs are actually Turkish, or what people call Swedish by way of Turkey.
History says that in the 18th century, Swedish monarch Charles XII spent time in Istanbul and brought back a delicious meal that reminded him of his exile there.
In times when animal meat was scarce, ancient people made use of breadcrumbs to make the meal tastier—somehow tricking the tongue it was made entirely of meat.
Bottom Line
Wondering what to serve with Swedish Meatballs? Opt for the traditional or experiment with new alternatives to have a filling and delicious meal.
Aside from the typical mashed or roasted potatoes, you can also try lemon rice, roasted vegetables, and the ever-famous cranberry sauce.
Print
4 Best Swedish Meatballs Sides
Check out these great Side Dish Recipes for Swedish Meatballs that have been shared on Pinterest.
Instructions
Click on each link above to view the pin and recipe.
Obtain all the necessary ingredients to make the recipe.
Follow the steps to create your side dish.
Enjoy your delicious meal =)
Keywords: Best Swedish Meatballs Sides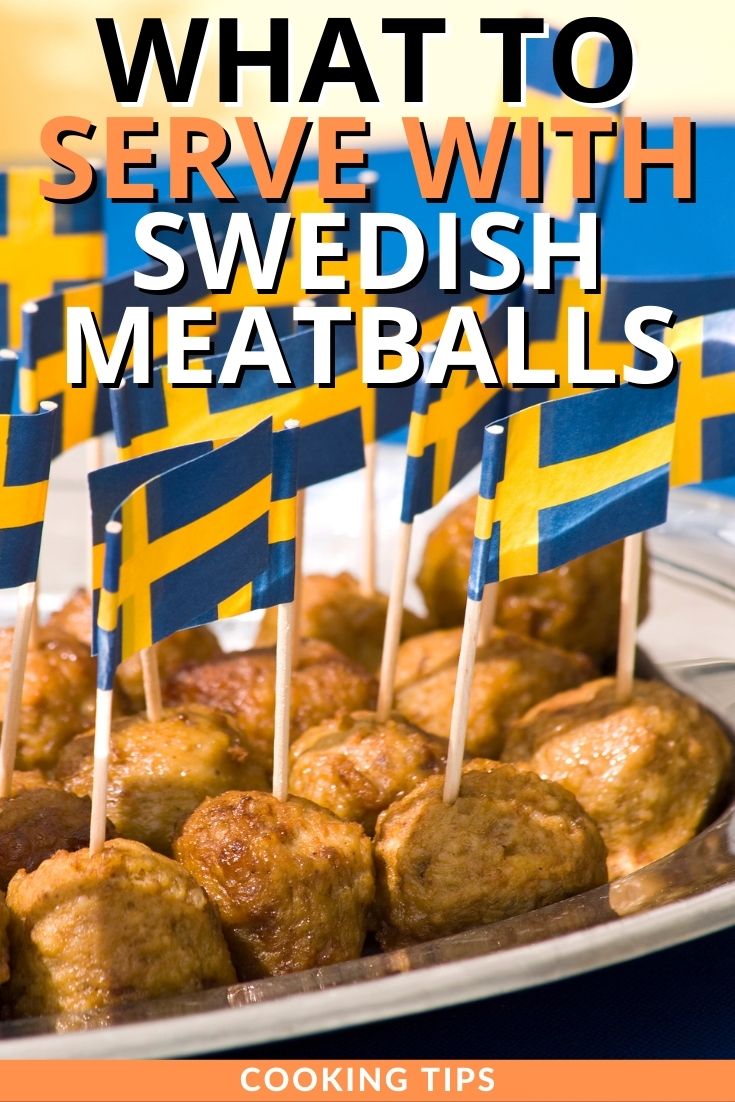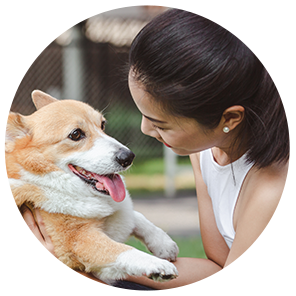 Hi, I'm Linda thanks for stopping by! We're so happy you're here. If you're a foodie and love to cook from home - you're in the right place..
LEARN MORE
Join the mailing list and receive our free newsletter!
Recipe Marker provides you with the best information about home cooking tips, recipes, ingredient substitutes and more. Check out our blog to see the latest articles.