6 Best Side Dishes to Serve With Chili (Updated 2023)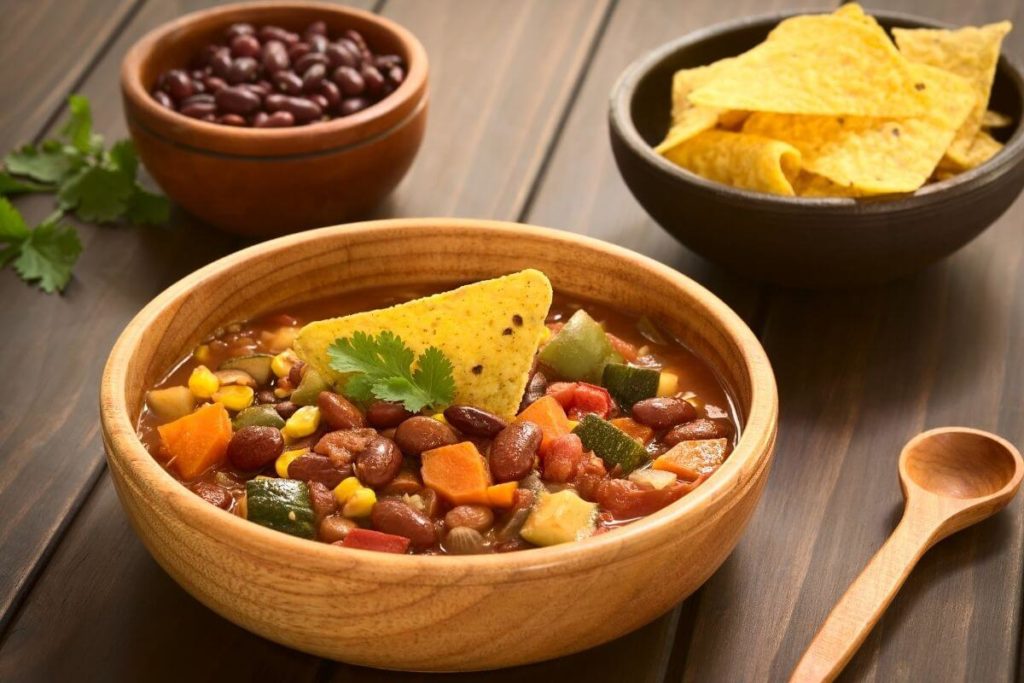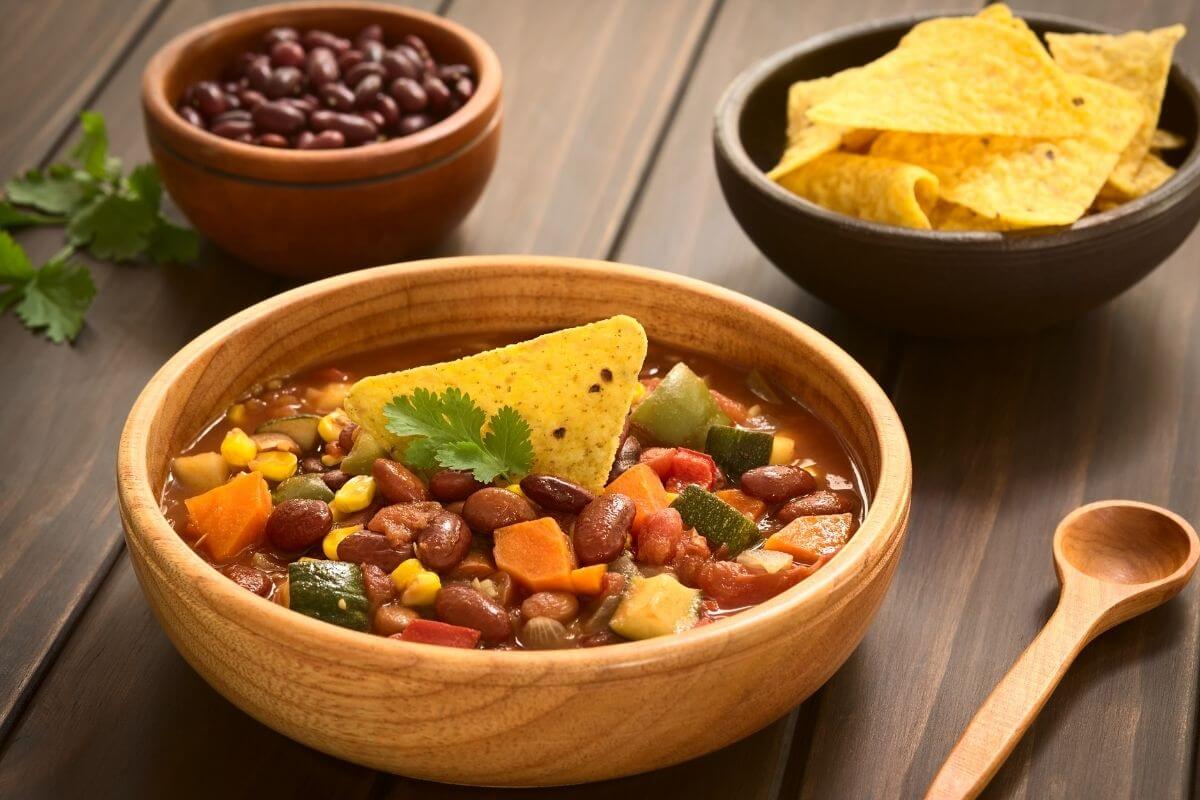 Are you wondering what are some good side dishes to serve with chili? Stick around as we share our favorites…
Although eating chili on its own will send you straight down memory lane, knowing what to serve with it will help round out your dinner perfectly.
Whether you want something healthy, tangy, or simply the classics, we've got some sides you will want to right away. When it comes to serving guests, there's nothing like whipping up an ever-reliable chili.
After all, it packs a lot of nutrients and ingredients in one hefty and comforting bowl. Plus, it's the perfect fall food, especially in chilly weather (pun intended).
The aroma and spices alone while making this dish are enough to warm you up, but it's made even better when served with a side dish.
What to Serve with Chili
Now that you know what chili is, it's time to get on to the best side dishes to serve with it.
1. Cornbread and Biscuits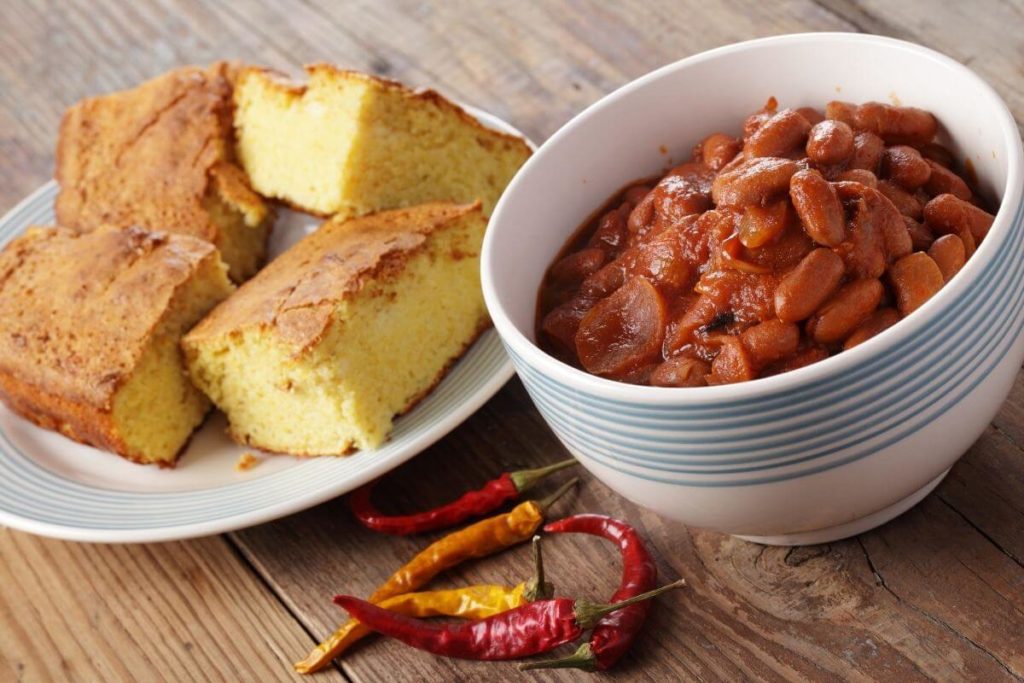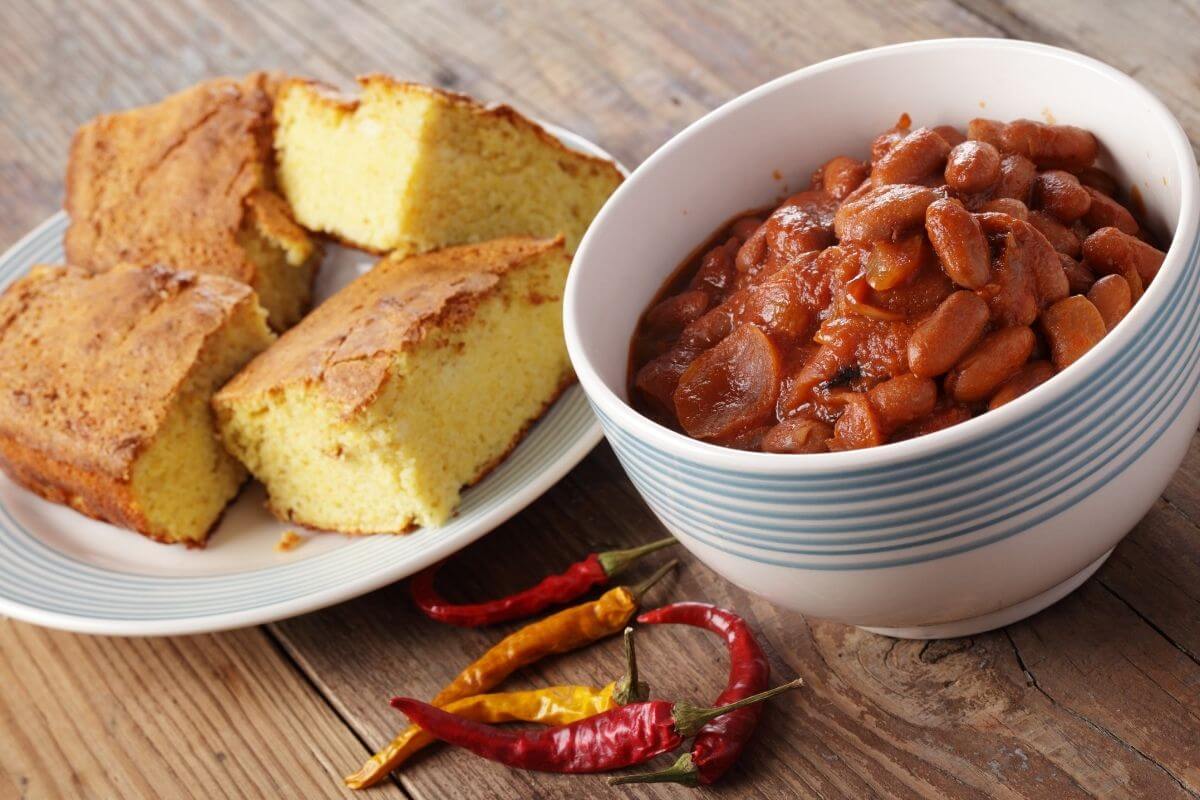 The most classic things you'll see served with chili are none other than cornbread and biscuits. Both are buttery, warm, and tender, giving you that extra dose of comfort.
They both provide the perfect contrast to chili as they both have a slightly crunchy outside with a moist interior. Plus, the natural sweetness of the corn shines through. If you're not one to stick to classic flavors, why not elevate your cornbread and biscuits?
In true chili fashion, you can use green chile and cheddar to amp up the flavor of your cornbread or biscuits. Since green chiles aren't that spicy, this will make for a classic pairing with your hot chili.
You can even experiment with jalapeños and bacon if you wish. Finish this with some hot honey and you're good to go.
2. Skillet Nachos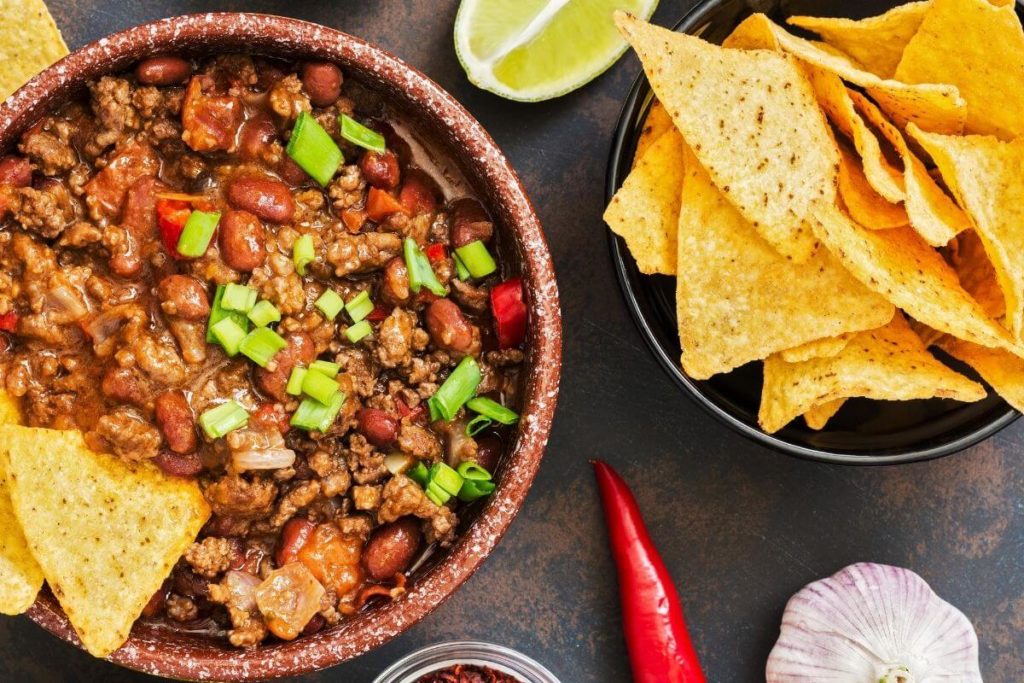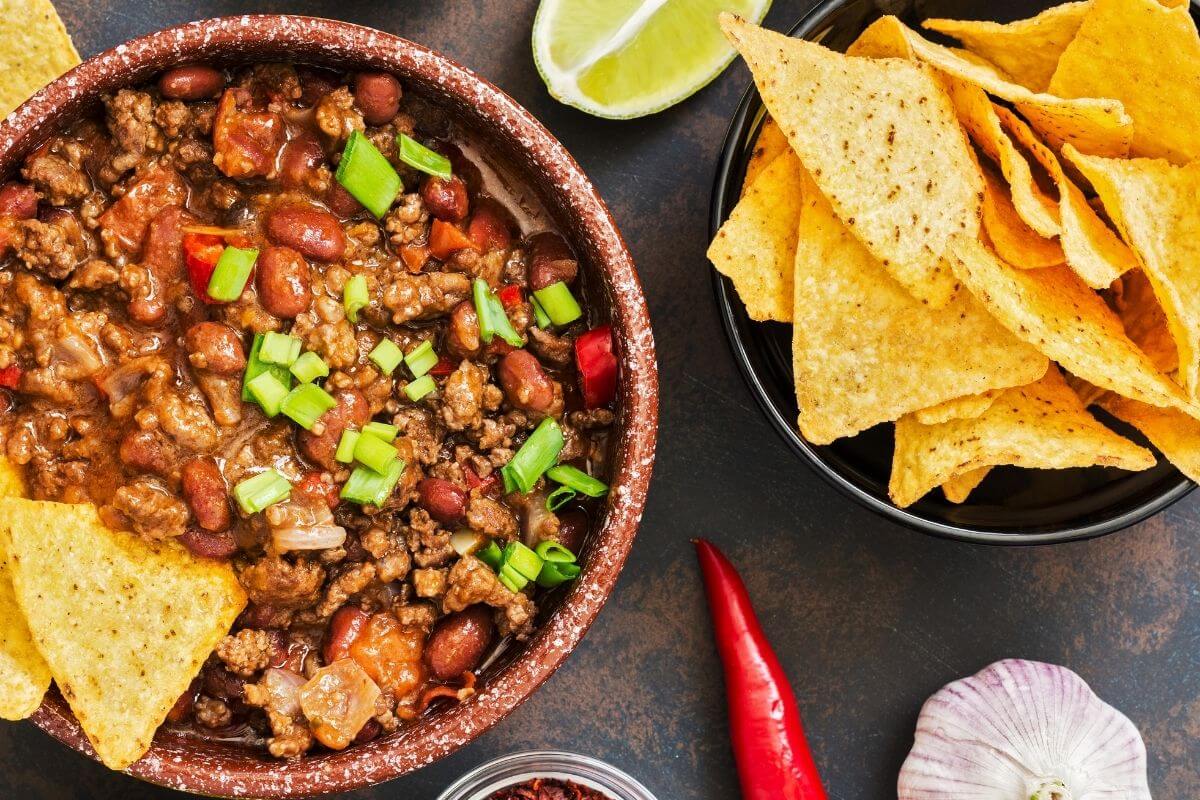 Want to go all-out on Tex-Mex night? Look no further than including skillet nachos on the table. The spicy salsa will tie it into the chili, while the melty cheese on top will make for a great foil to cut through the acidity and heat.
Make sure to make several servings or a big batch as it's likely to disappear quickly!
3. Baked Potato Skins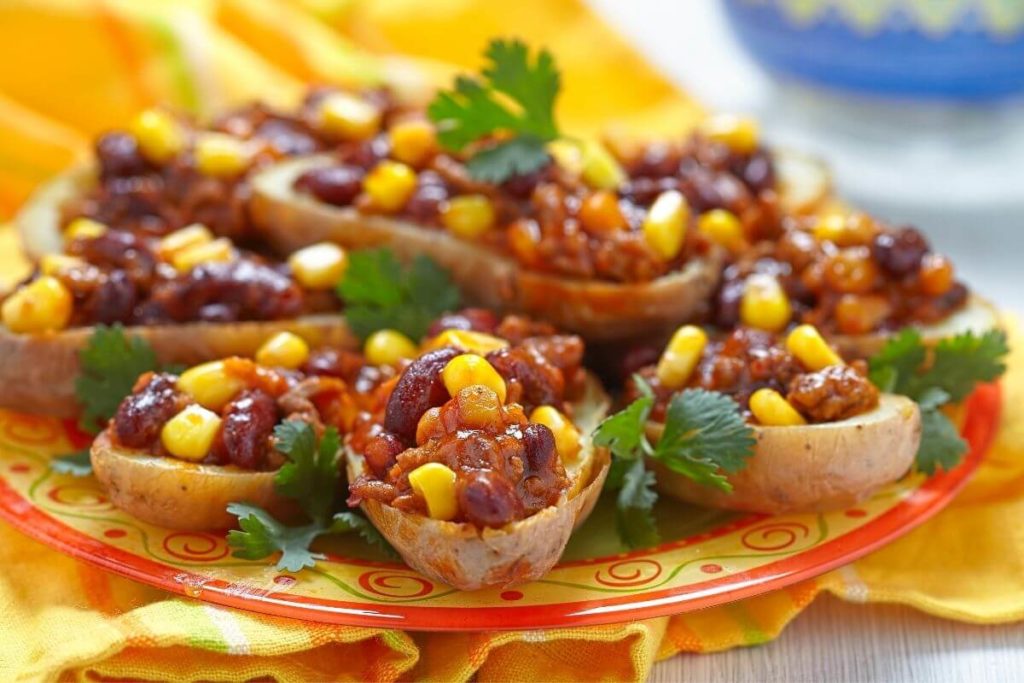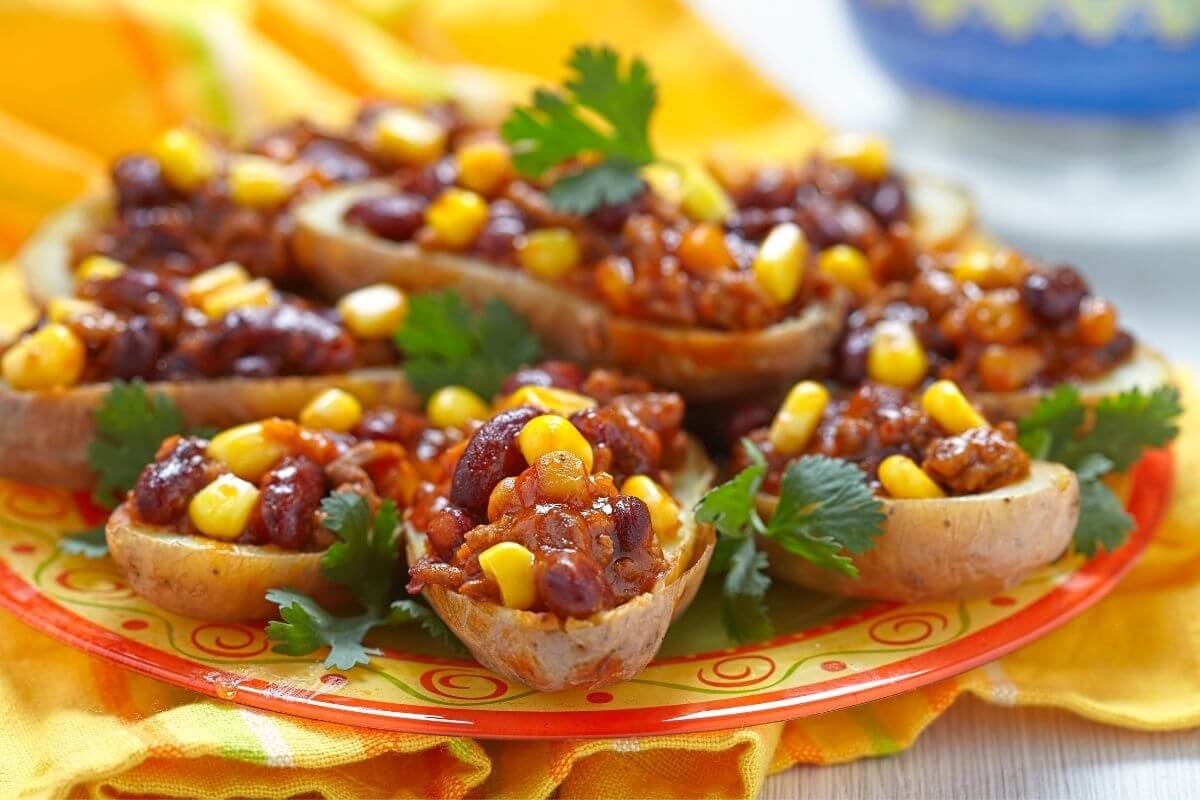 Interested in a heftier side dish to complete your meal? Baked potato skins never go out of style. Sour cream, bacon, chives, or green onions, as well as tons of cheese all, make for a filling and easy side to serve.
This is best if you're expecting younger kids, teenagers, or sports fanatics to attend your dinner.
4. Stuffed Peppers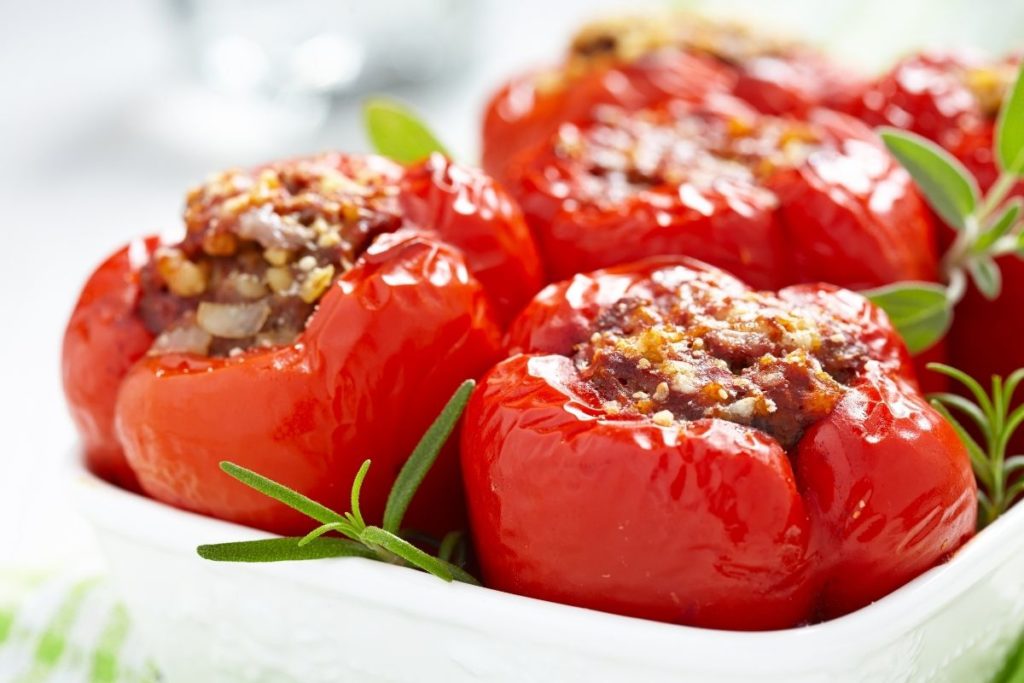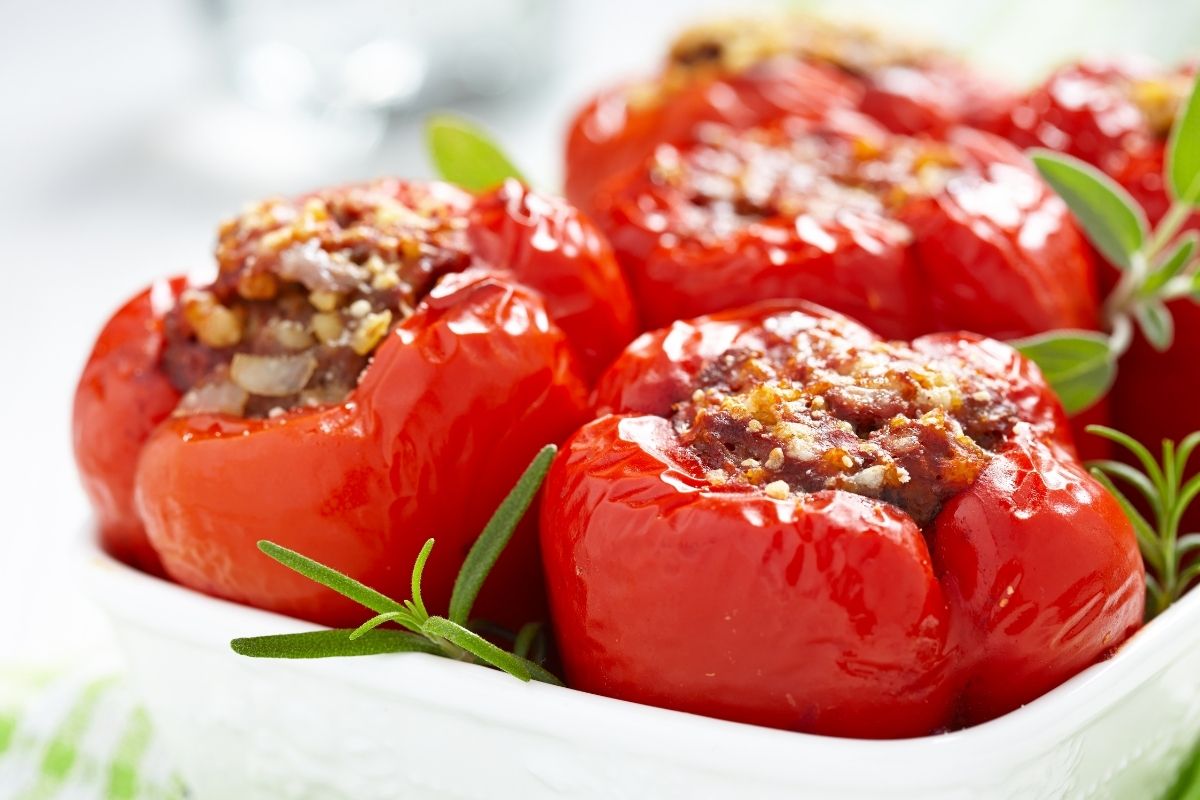 Stuffed peppers truly are the stuff of your dreams – and that's because they can be filled with just about anything you can think of.
If they're up your alley and you want a break from the heat, these peppers will give a welcome respite with their sweet and zesty flavors.
For stuffing, you can try a mixture of refried beans, Monterey Jack cheese, sour cream, crushed corn chips, cilantro, and taco seasoning. For a creamier counterpart, you can also try a combination of jalapeños and goat cheese.
Chuck them in the oven or grill them until the outer skin is just charred and the cheese is melted. Voila.
5. Kale Salad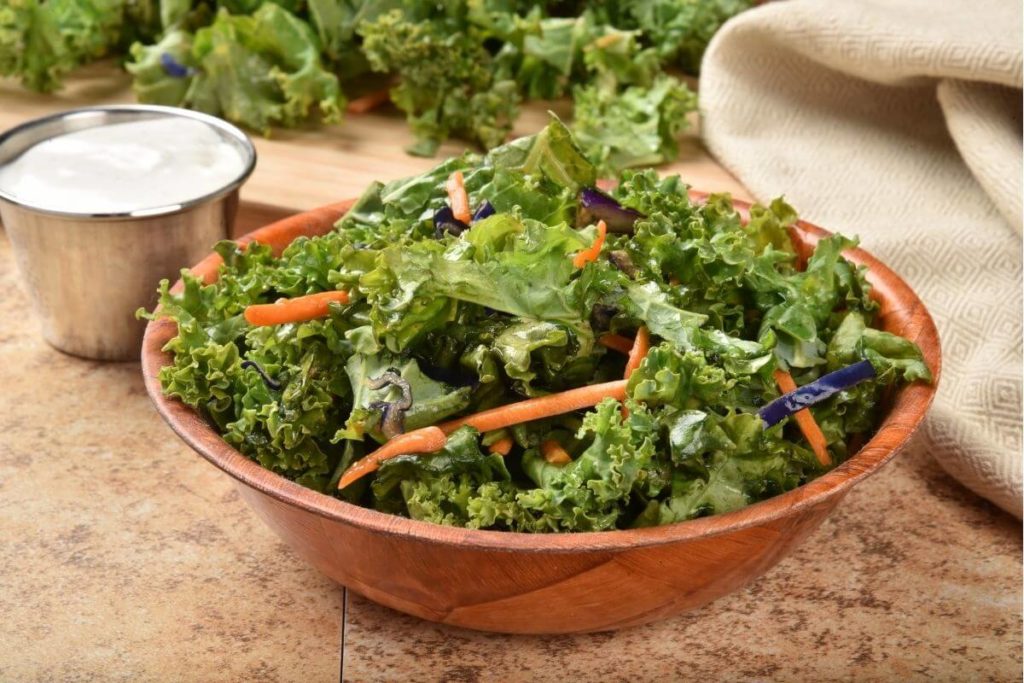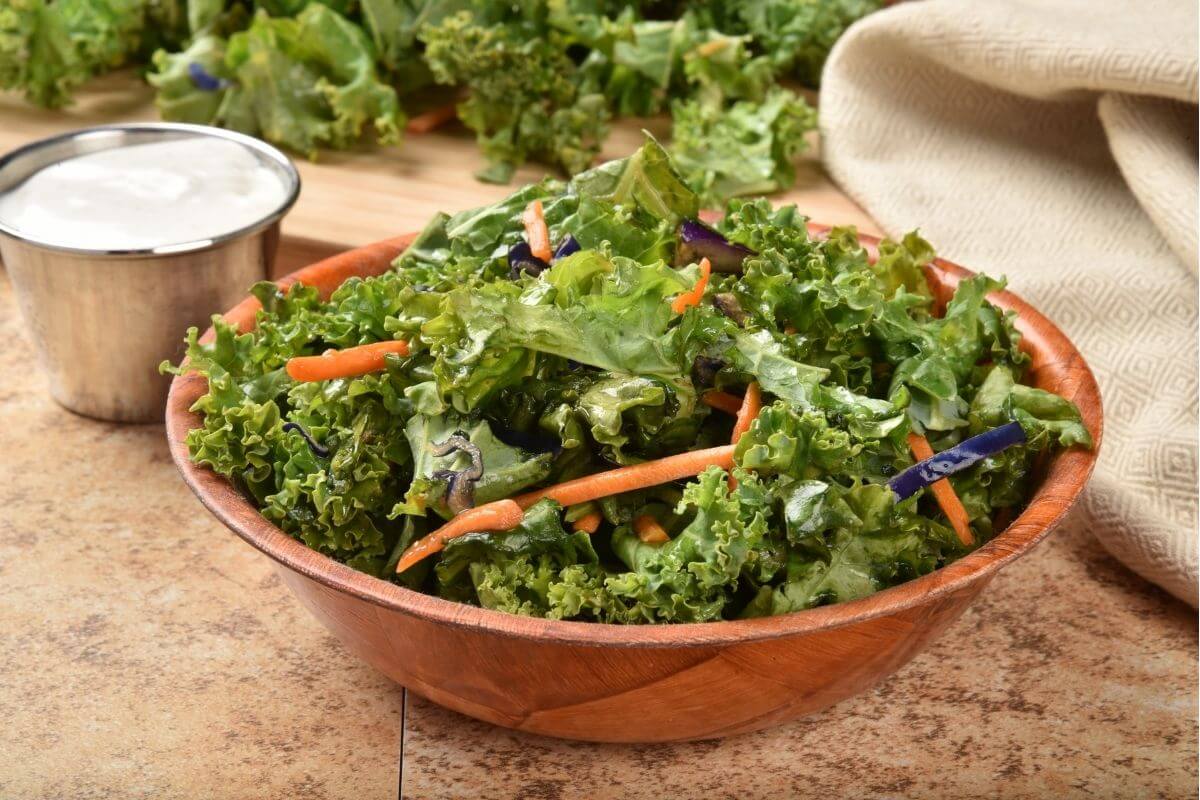 Chili is definitely comforting and indulgent. There's meat, a bevy of chilies and spices, and much more. To cut through the richness of the dish, kale salads (or any green salad for that matter) can make a wonderful addition.
Not only is this healthy, but it also provides freshness and brightness.
6. Tangy Slaws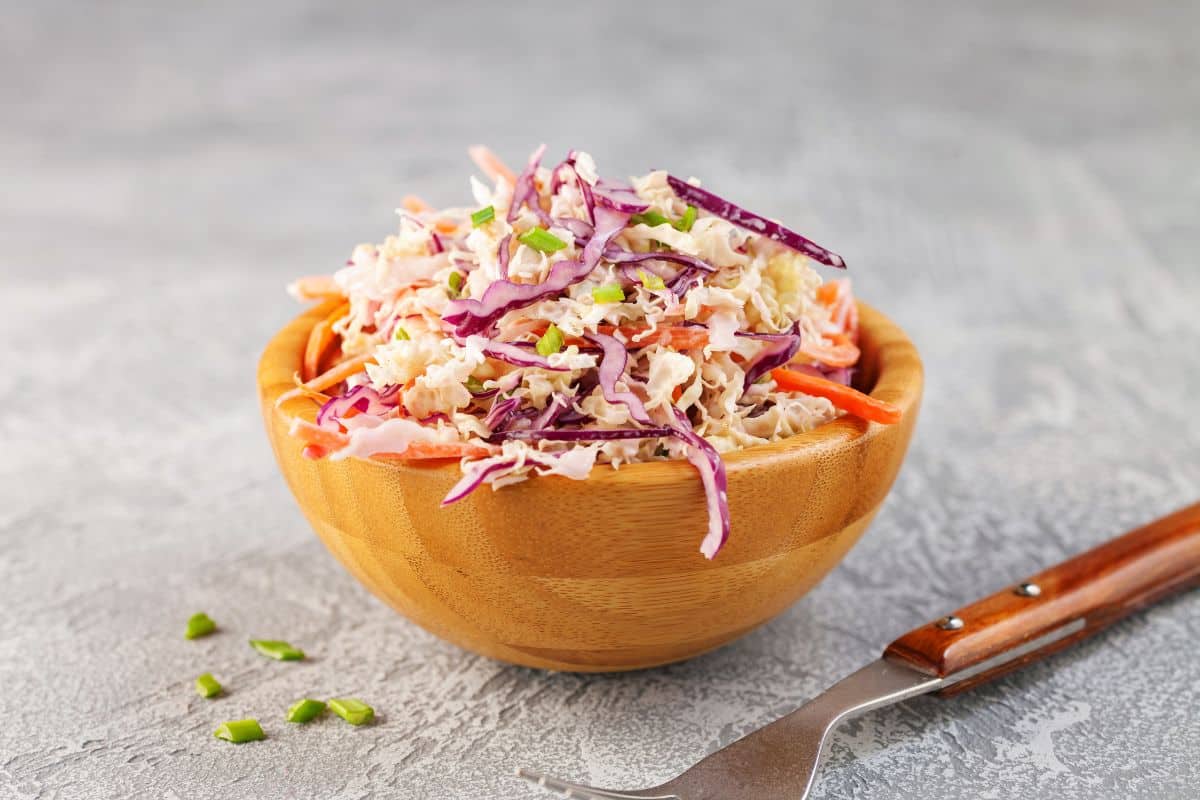 Another vegetable-based side you should try is a tangy slaw. From cabbage or traditional coleslaws to apple slaws, the hint of acidity in these side dishes will surely cleanse your palate.
Plus, the fresh and crunchy texture will also go great against the tender beef chunks swimming in your chili sauce.
The Bottom Line
A big bowl of chili is something you can never get enough of. But, with these tasty sides, you can finally hit a home run and have everything you need to take chili night to a whole new level.
Now that you know what to serve with chili, you can start cooking some great meals for the family. Cheers.
What Is Chili?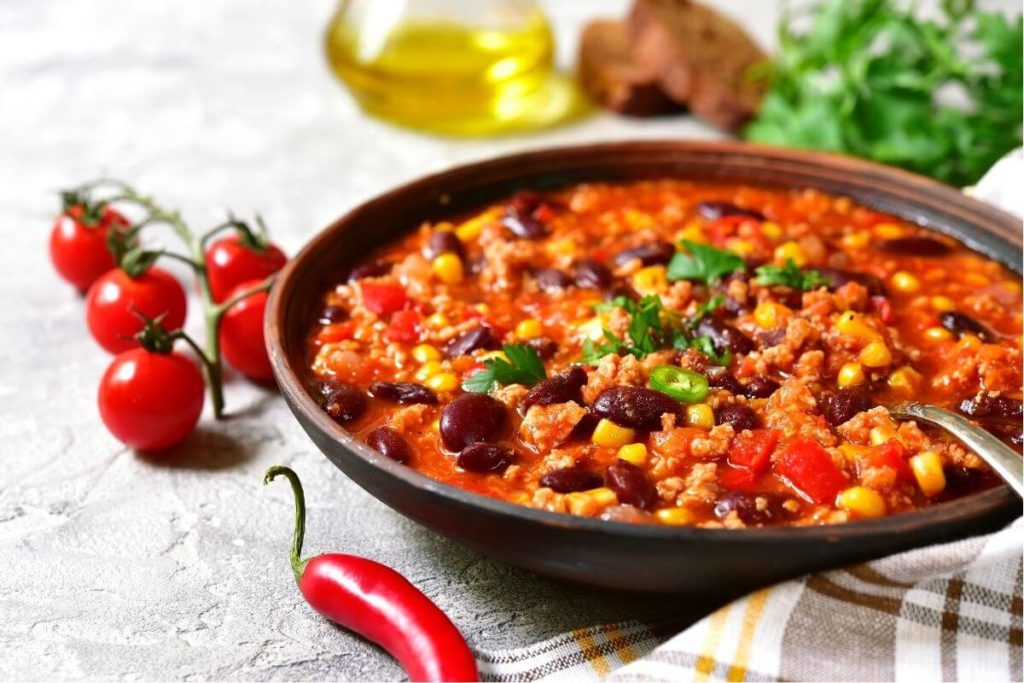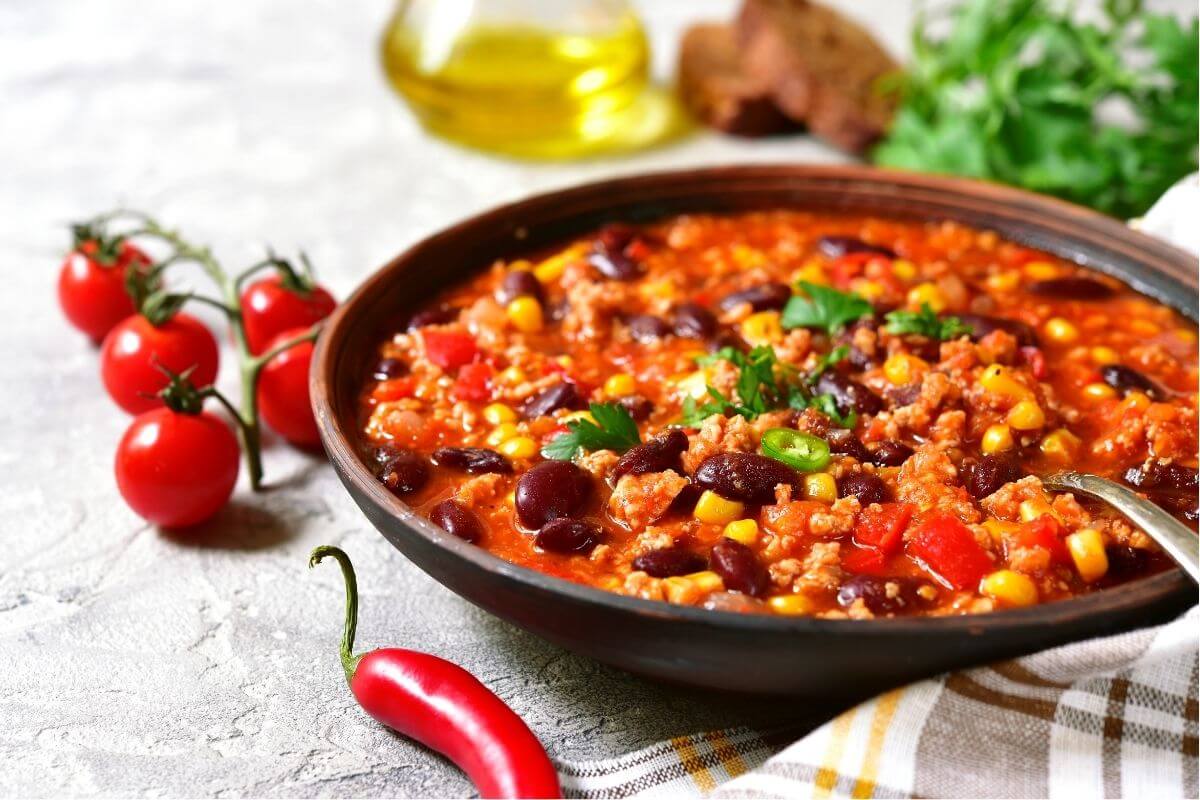 Chili is short for chili con carne or Carne con chili, which simply means meat with chili (peppers).
It is typically a spicy, homemade meat stew flavored with spices and chilies such as jalapeños, ancho, or guajillo, hence the name. Depending on the state or region you are in, you can make this dish with or without beans, as well as with or without tomatoes.
This dish is usually made with beef, pork, or a combination of the two. Spices such as cumin and oregano help add heat and depth, alongside aromatics such as onion and garlic.
This dish is mostly recognized in Northern Mexico and Southern Texas, primarily because of its affordability and its flavor bombs. As a matter of fact, it is the official food of Texas, with most Texans believing beans and tomatoes should never touch their chili.
Print
6 Best Chili Side Dishes
Check out these great Side Dish Recipes for Chili that have been shared on Pinterest.
Instructions
Click on each link above to view the pin and recipe.
Obtain all the necessary ingredients to make the recipe.
Follow the steps to create your side dish.
Enjoy your delicious meal =)
Keywords: Best Chili Side Dishes
Hi, I'm Linda thanks for stopping by! We're so happy you're here. If you're a foodie and love to cook from home - you're in the right place..
LEARN MORE
Join the mailing list and receive our free newsletter!
Recipe Marker provides you with the best information about home cooking tips, recipes, ingredient substitutes and more. Check out our blog to see the latest articles.