4 Best White Pepper Substitutes for Cooking (Updated 2023)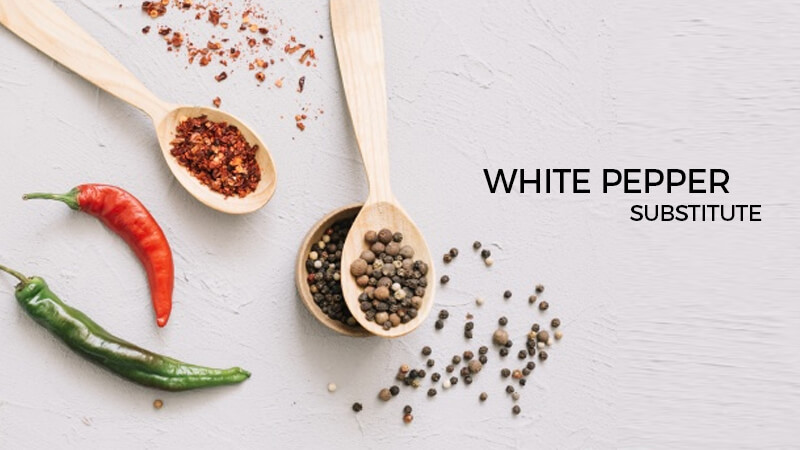 Are you looking for a great alternative for white pepper? Stick around as we share our recommendations in this article.
Many people use white pepper to add a hint of spice to creamy sauces and light-colored dishes.
This is a good option for adding a mild pepper flavor to a recipe, minus the black specks from black pepper.
While you can obviously use black pepper as a white pepper substitute, there are better alternatives you can find in your kitchen.
In French and Chinese cuisine, ground white pepper is used to marinate meat or poultry, add spice to sauces, and soups.
It has a milder and less complex taste than the black variety. The reason for the distinct taste is the fermentation process, which changes the compound of the spice.
In case you run out of white pepper, make sure to use the following substitutes that certainly have the same spice and flavor notes.
What Is White Pepper?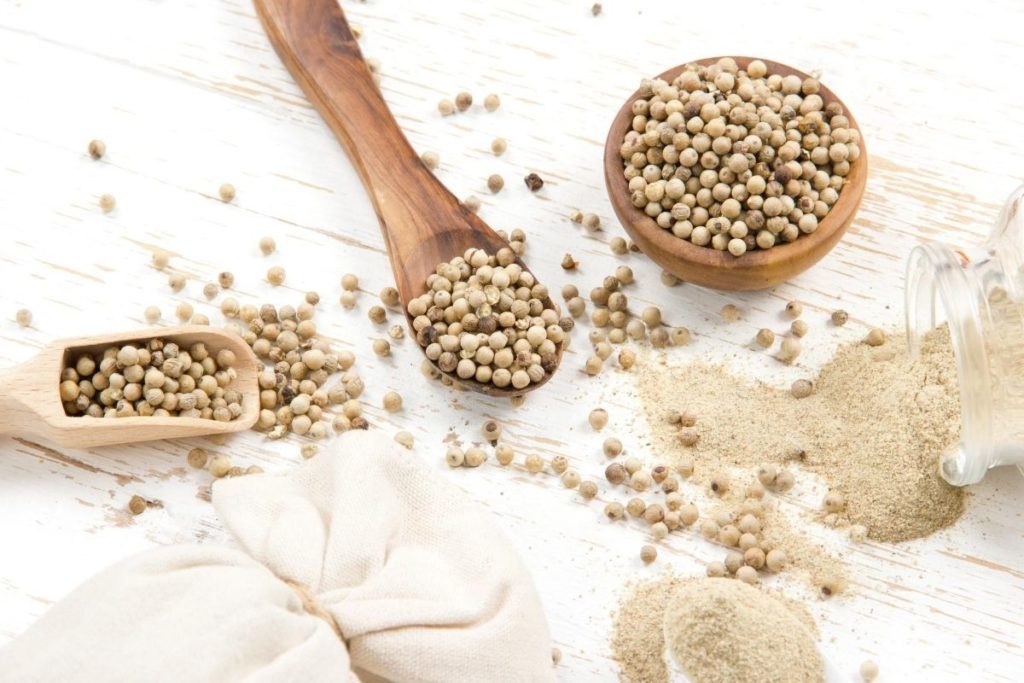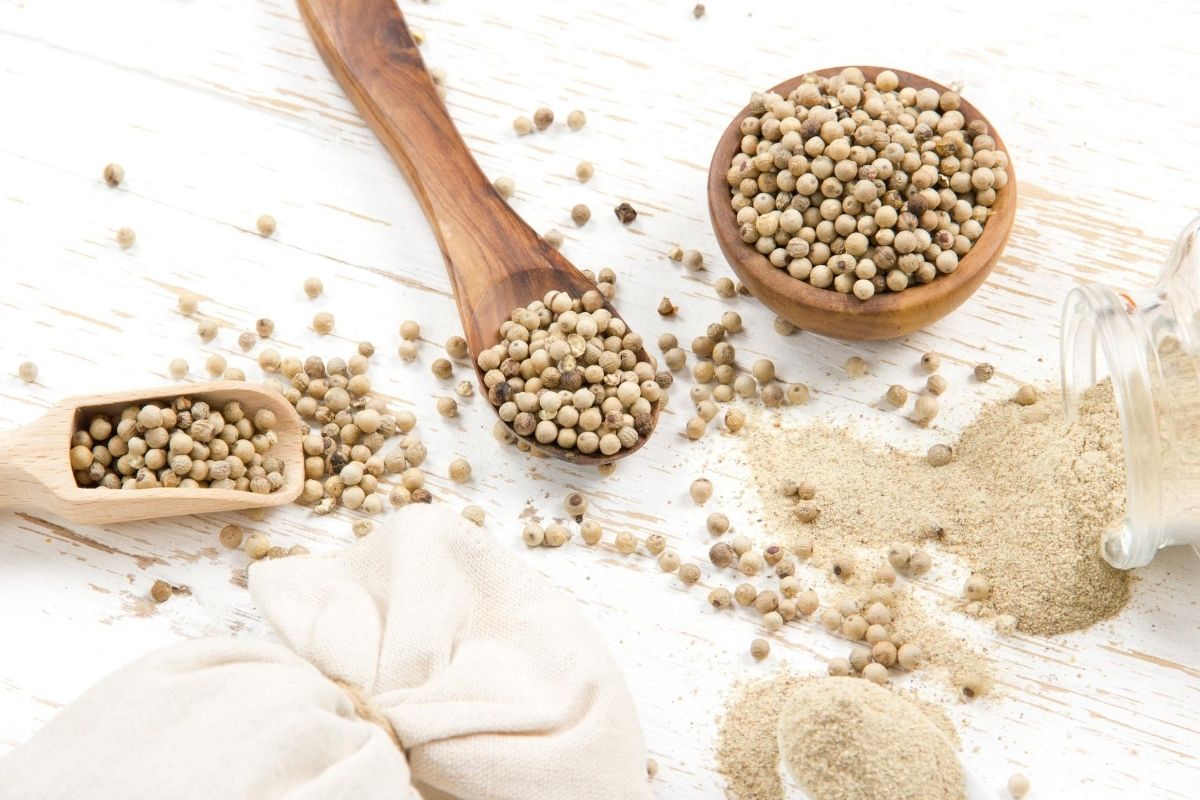 White pepper is derived from the same pepper berry used to make black and green pepper. This pepper berry is allowed to ripen completely before the skin is removed then dried.
The difference between black, green, and white pepper is the latter is soaked in water for ten days, leading to fermentation.
As a result, the hot piperine compound is removed, as well as the volatile oils that give black pepper a strong spice and aroma.
The process is also responsible for providing distinct flavor notes to white pepper which is milder compared to the other varieties.
There are two available varieties of white pepper on the market: ground and whole peppercorns.
If you want the most flavor, grinding fresh whole peppercorns is the answer.
Ground pepper is readily available but can easily lose potency over time. However, in general, both ground and whole go stale faster than black peppercorns.
It is recommended to refresh stock regularly, or every two to three months.
Best White Pepper Substitutes
The flavor profile of white peppercorns is unique, providing a musty, earthy, and grassy flavor to a dish. White pepper is added to a dish after it has been cooked as overheating can release a bitter flavor.
Some of the best alternatives for white pepper are the following:
1. Ground Ginger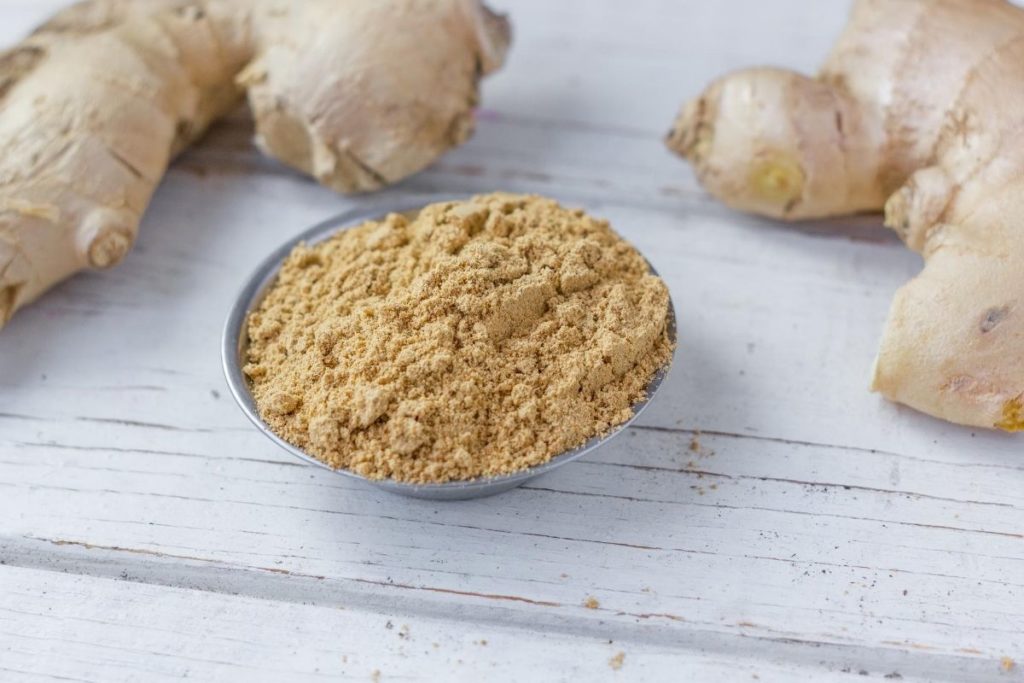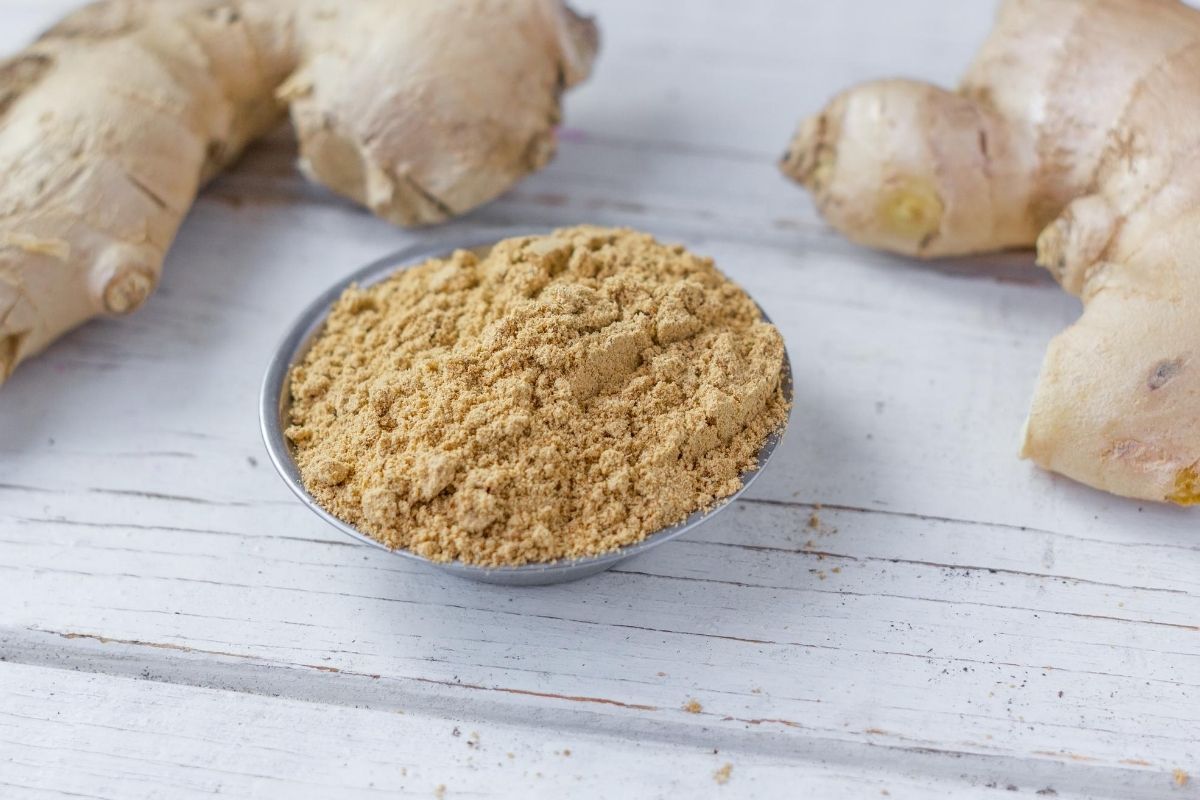 Appearance-wise, ground ginger has a pale color that will look invisible in any recipe. If you are making white, creamy sauces and soups, ground ginger is a good alternative to white pepper.
It has a mild spice, not too strong but just enough to add tang to a recipe.
Ground ginger is mostly used in Thai cuisine because of the abundance of supply and the unique flavor notes.
Fresh ginger also smells amazing and could immediately provide spice to any dish. You can find readily available ground ginger in grocery stores.
2. Ground Mustard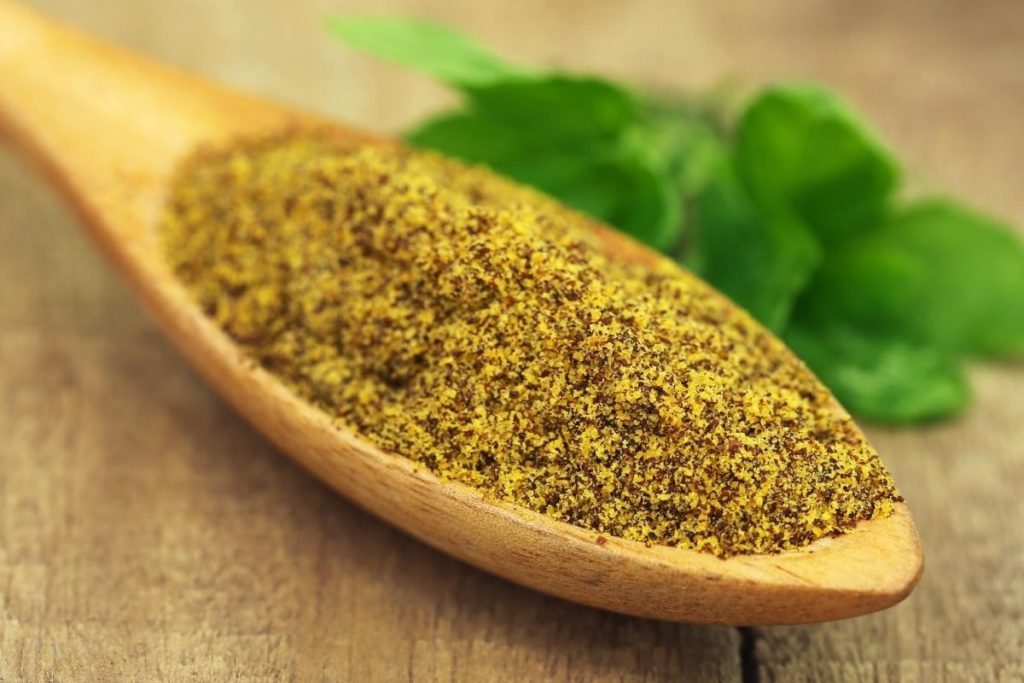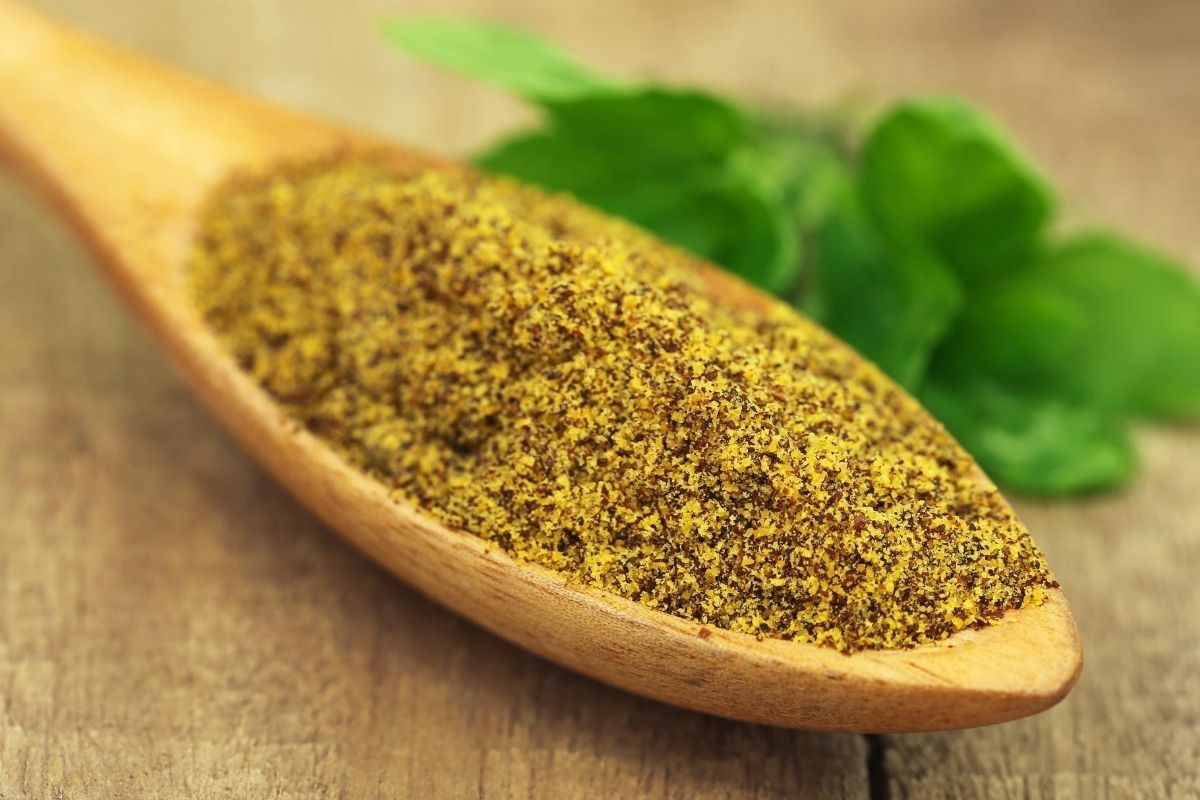 Although the color is mild yellow, it is better in white sauces compared to black peppercorns. Ground mustard has a sharp flavor, providing a mildly hot taste for dishes.
Although it leaves a spicy taste on the tongue, it is still mild, imitating the flavor notes of white pepper.
Aside from the taste, ground mustard is a natural emulsifier that binds oil and egg together. In the raw form, the taste is somewhat tame, perfect to use for ingredients like beef, cheese, and butter.
This spice is also aromatic, more like a head-clearing and fresh smell.
To substitute for white pepper, use a pinch of ground mustard to add spice to a recipe. Add more to achieve the desired flavor.
3. Pink Peppercorns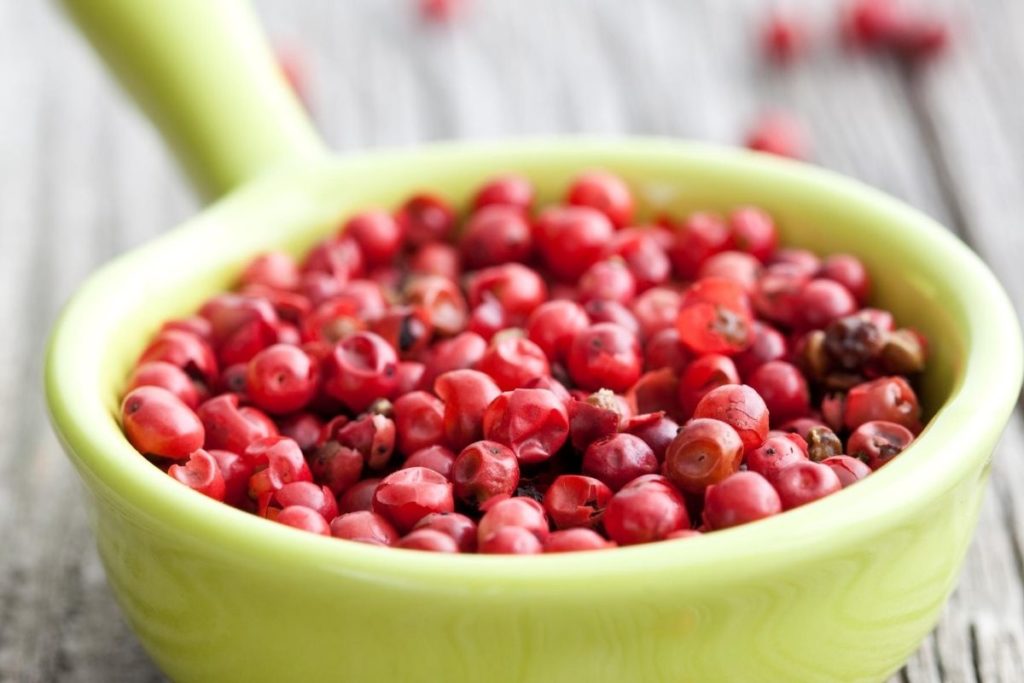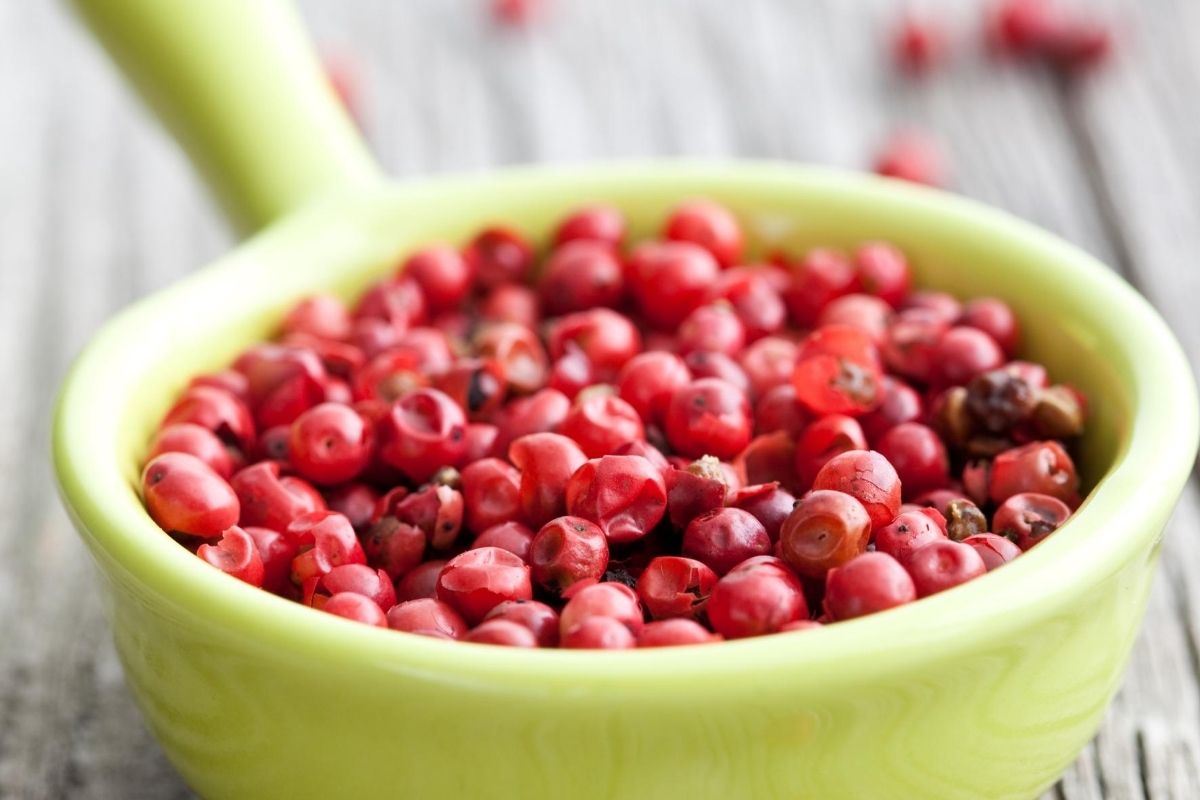 Aside from white pepper, there is also pink pepper that is used for its sweet, resinous taste and aroma.
Light in color, pink peppercorns almost tastes the same as their white counterpart. They have a mild, peppery taste and are mostly used for fish recipes, vinegar, and wines.
Just like white pepper, the essential oils are distilled, providing a milder spice taste and less sharp aroma. It is commonly known as the Peruvian Peppertree, belonging to the Anacardiaceae family native to Peru and Chile.
Use pink pepper to substitute the white variety. Treat them the same and add a similar quantity to provide a mild, hot taste.
4. Black Pepper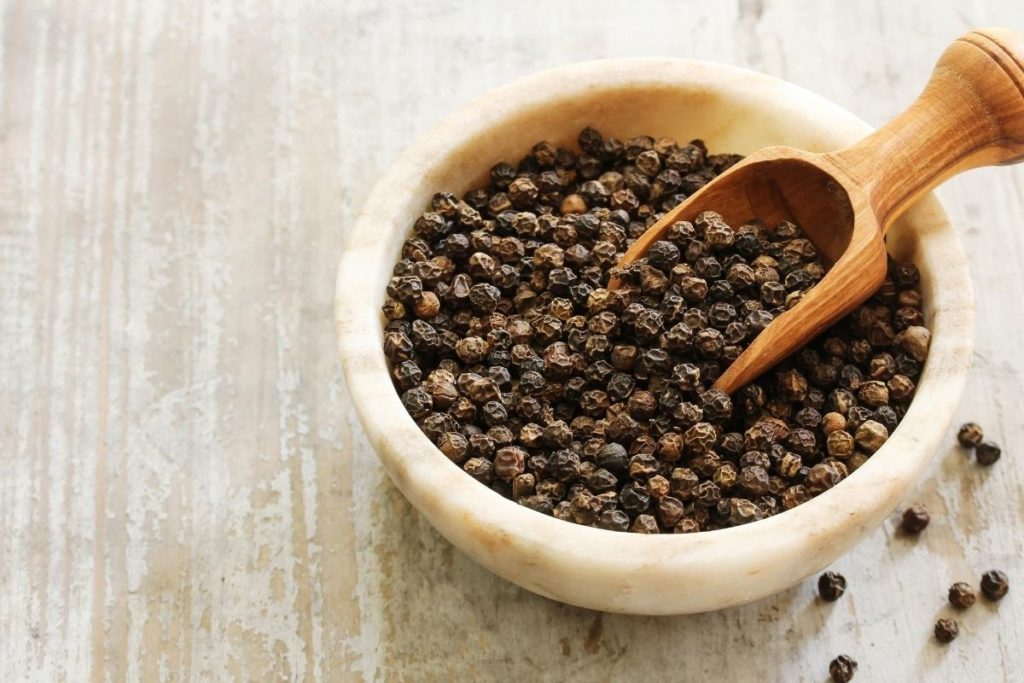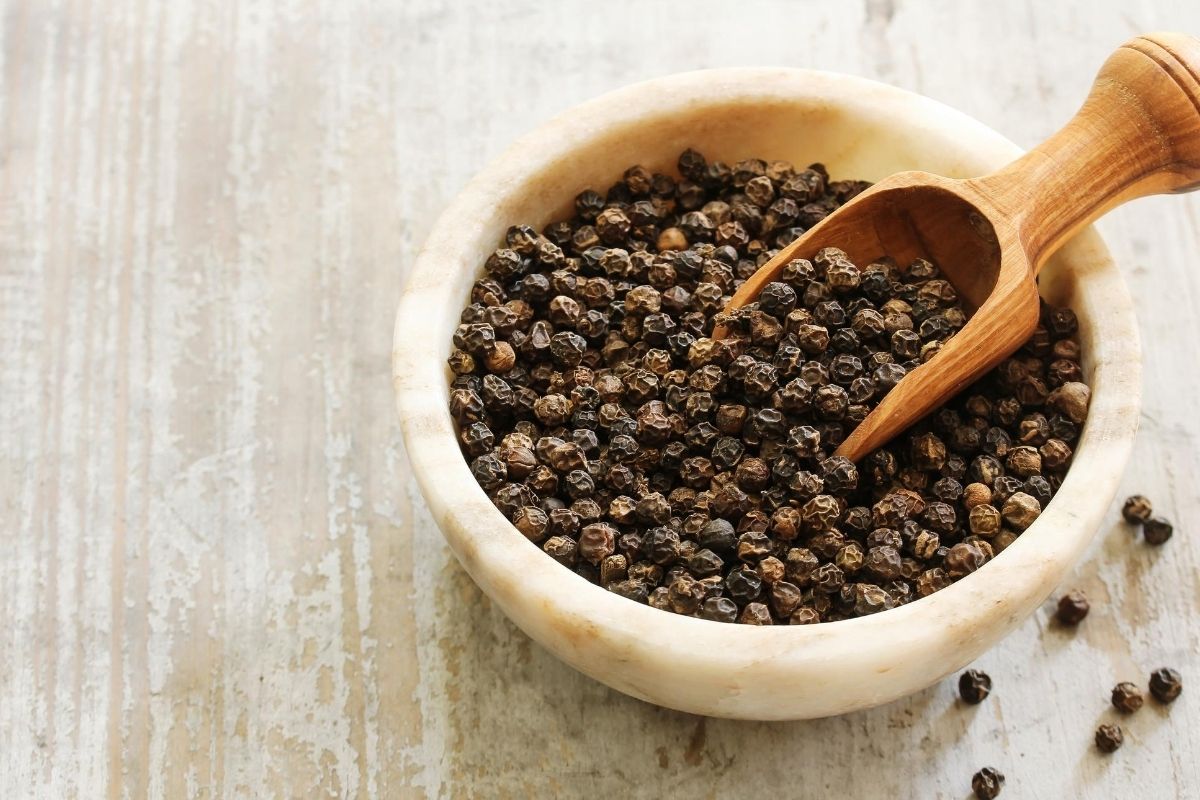 The last resort is obviously black pepper. Although it has a stronger hot taste and sharp aroma, using a minimal amount can provide the desired peppery taste in a dish.
As mentioned, you can grind fresh black pepper to get a better pepper taste.
However, take it easy on the amount to not end up with too strong of a pepper taste.
For white sauces and soups, simply grind the pepper until it is powdery. Use a small amount and stir well.
Conclusion
Finding a white pepper substitute is not hard as you can use a number of alternatives including black and pink pepper, ground mustard, and ground ginger.
Experiment with the taste and add a small quantity to avoid a strong peppery taste and aroma.
Print
Top 4 White Pepper Substitutes
Check out these great substitutes for White Pepper that have been shared on Pinterest.
Instructions
Click on each link above to view the pin.
Learn more about the ingredient.
Purchase the ingredient.
Add a substitute to your recipe =)
Keywords: White Pepper Substitutes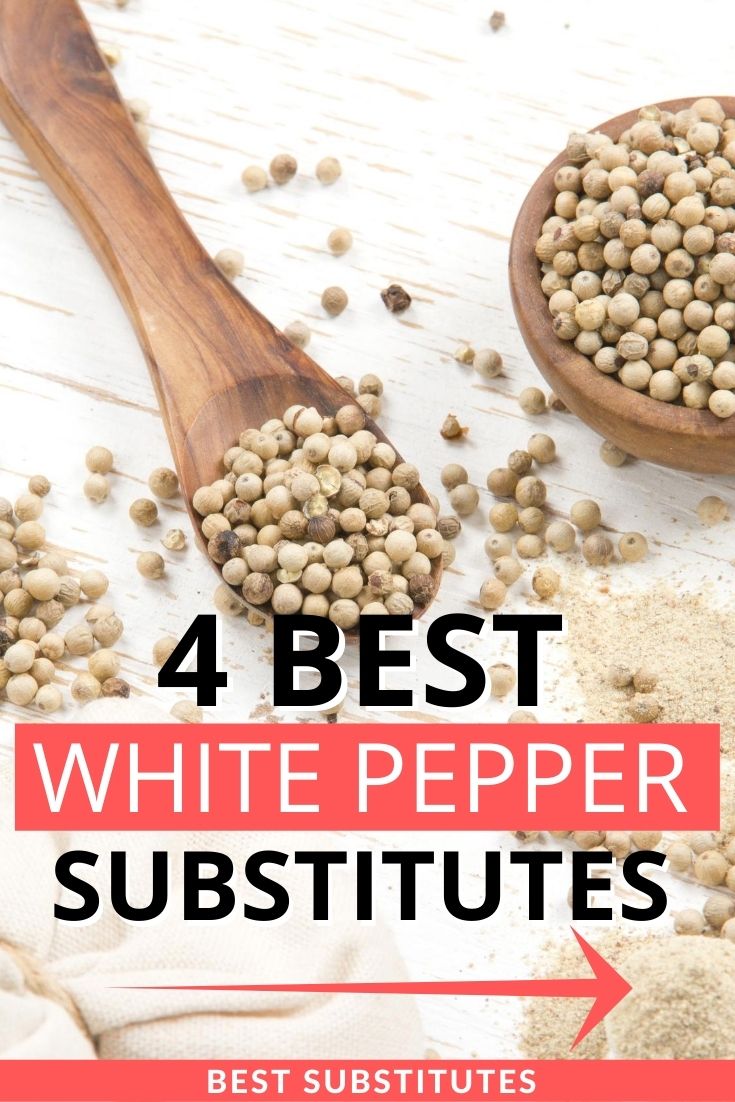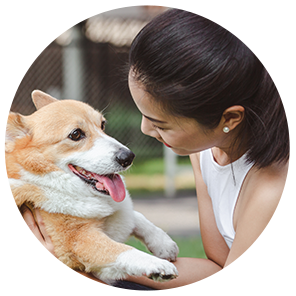 Hi, I'm Linda thanks for stopping by! We're so happy you're here. If you're a foodie and love to cook from home - you're in the right place..
LEARN MORE
Join the mailing list and receive our free newsletter!
Recipe Marker provides you with the best information about home cooking tips, recipes, ingredient substitutes and more. Check out our blog to see the latest articles.