What Can I Substitute for Marjoram? (Updated 2023)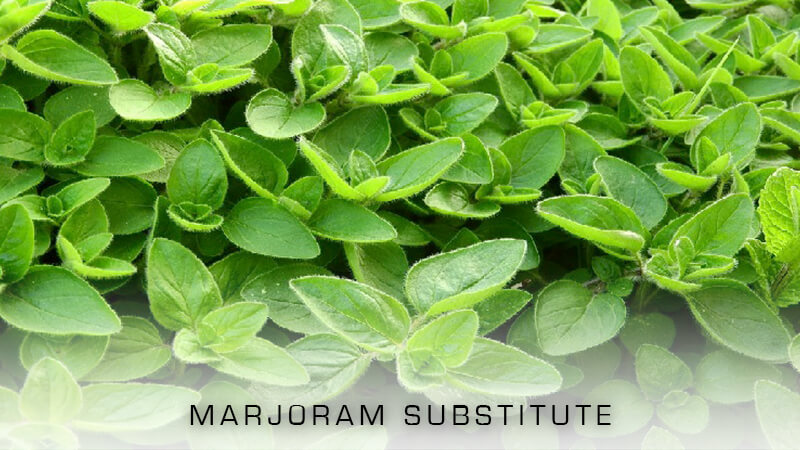 If you are preparing some Mexican food for the holidays, you definitely need a handful of Marjoram in your kitchen.
But what if you don't have any? What are some alternatives for marjoram? Don't worry, as we have compiled some of the best marjoram substitutes you can try in this article.
When it comes to cooking, herbs make meals colorful with their unique texture and color. Marjoram is a famous Mediterranean and North American herb that is added to meals at the end of the cooking time.
It is commonly used in soups, pasta, and fish dishes.
Alright, let's find out what are some good substitutes for marjoram.
Best Substitute for Marjoram
The closest substitute for marjoram is oregano, but take note that both have distinct palate differences.
Aside from the fact that marjoram is milder, it is also sweeter and has a hint of mint taste.
When using oregano as a substitute, use the following conversion:
2/3 teaspoon oregano = 1 teaspoon marjoram
1/2 teaspoon oregano = 3/4 teaspoon marjoram
1/3 teaspoon oregano = 1/2 teaspoon marjoram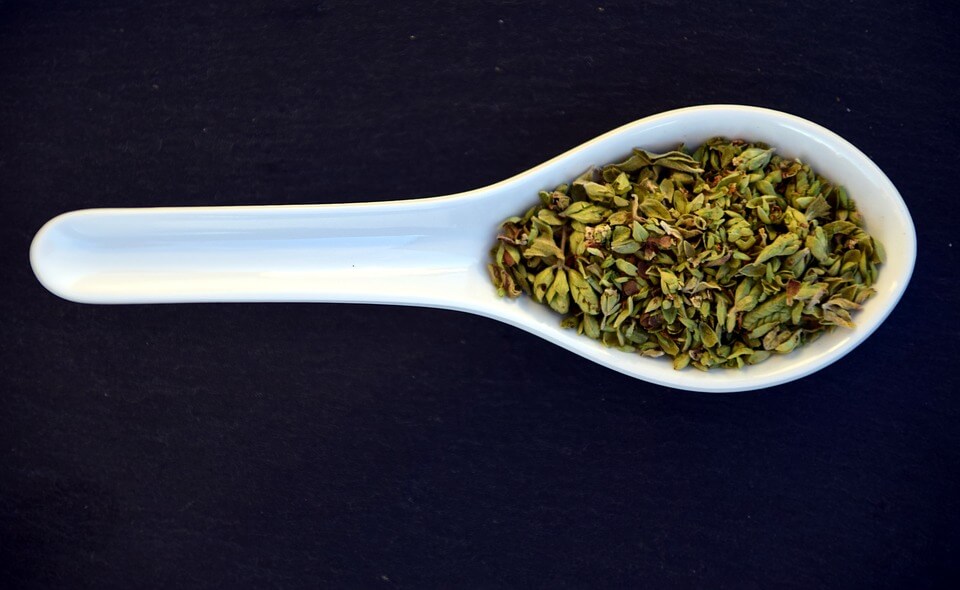 Other substitutes for marjoram include sage, thyme, summer savory, or basil.
There is a difference between dried and fresh marjoram, so when you want to use dried for a certain recipe, make sure the substitute is also dried.
Marjoram is also used in spice blends, particularly herbes de Provence, za'atar, and poultry seasoning.
Recipes Using Marjoram Substitutes
Now that you have an idea of what you can use as substitutes for marjoram, here are some recipes to try at home for friends and family.
These are perfect for celebrating the new year!
Fresh Soup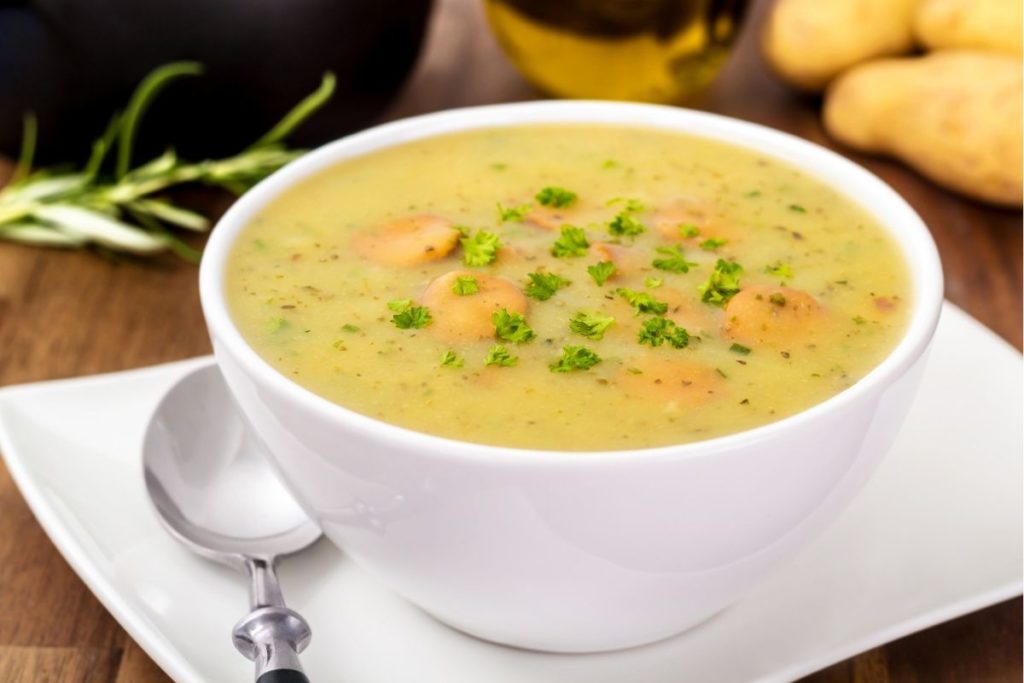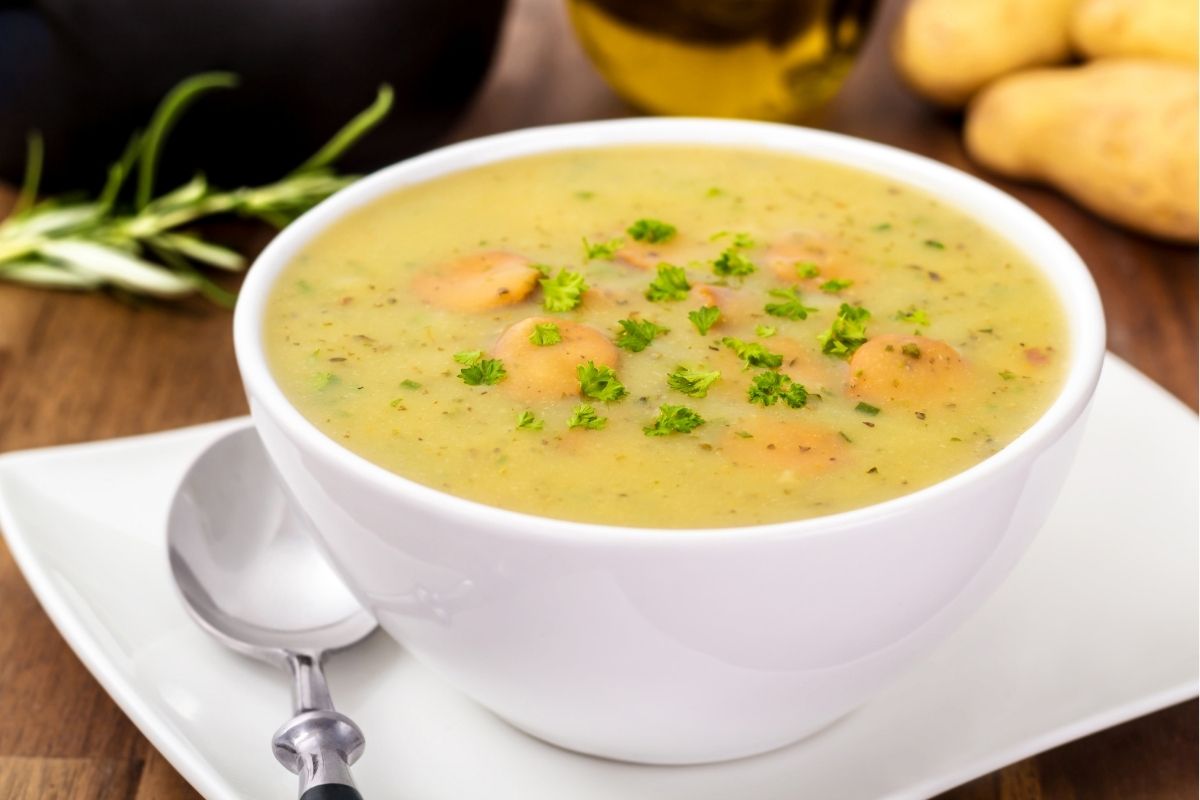 This appetizer is flavorful and rich in nutrients. Marjoram is considered an alternative medicine because it has anti-inflammatory, antioxidant, and antimicrobial properties.
Either fresh or dried, this herb offers to relieve asthma, cough, and digestion problems.
Now, this recipe is easy to make and requires minimal ingredients. Try substituting marjoram with either oregano, sage, or thyme.
Start by mincing your marjoram substitute then grating parmesan.
Beat two eggs then season with salt and pepper.
Boil water in a saucepan then pours in the egg mixture.
Stir gently until the soup is creamy.
Cool for five to ten minutes then serve.
Summer Squash
Creating a side dish as easy as this one requires very little effort. You simply need cucumber, squash, and seasoning to make the recipe.
First, julienne the cucumber and squash.
Heat a pan and add some butter, then mix in the squash and cucumber.
Season with salt, and pepper, then add fresh oregano or thyme.
Tomato and Corn Salad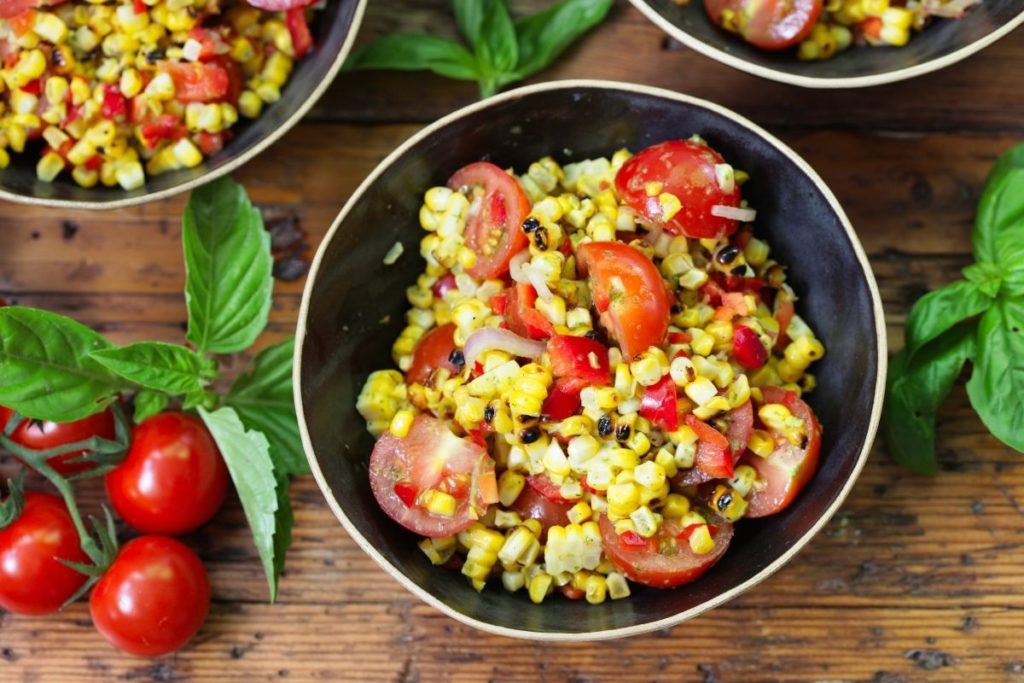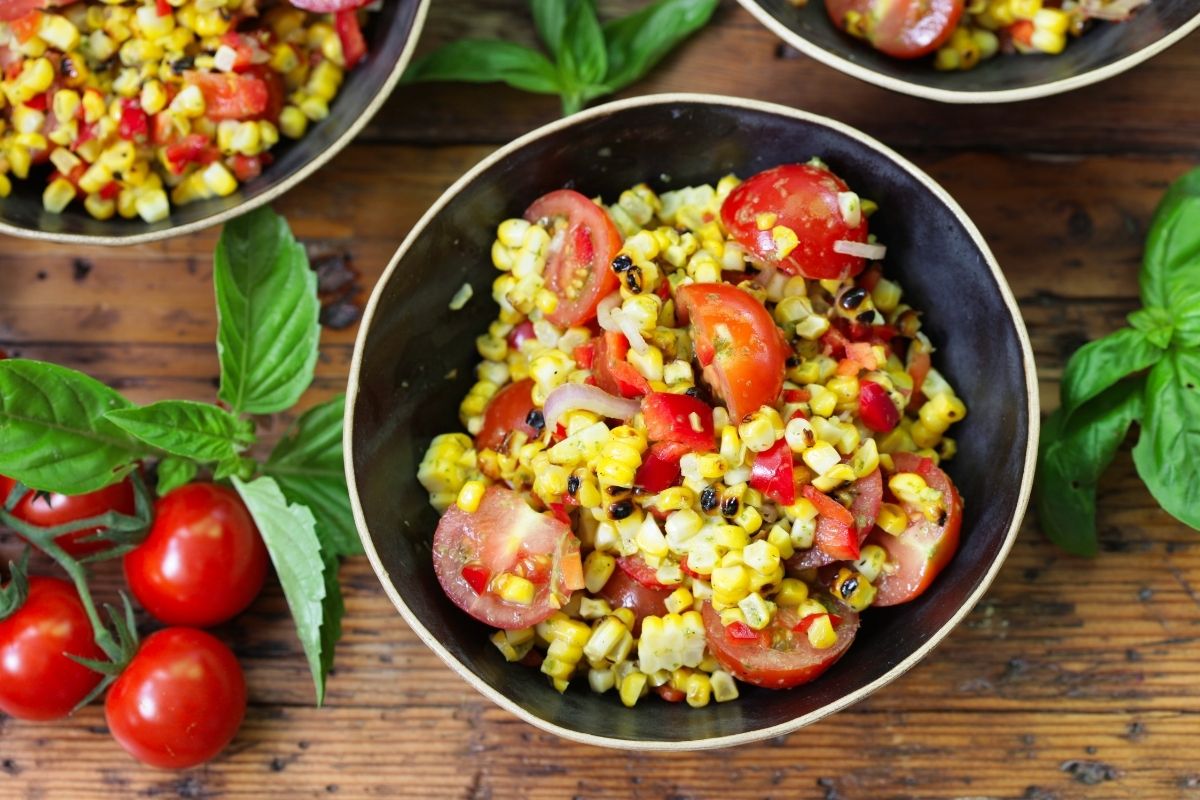 Feel like having a salad? Try a Tomato and Corn Salad with a substitute herb for a delicious and flavorful dish that can be made within minutes.
Simply combine cooked corn, lettuce, tomatoes, and feta, and drizzle in oil.
Season with salt, pepper, and thyme for added flavor.
What Does Marjoram Taste Like?
Marjoram gives dishes a citrusy and woody flavor. It tastes milder than oregano but has a distinct linalool flavor that works well with tomato sauce, salad, and grilled chicken.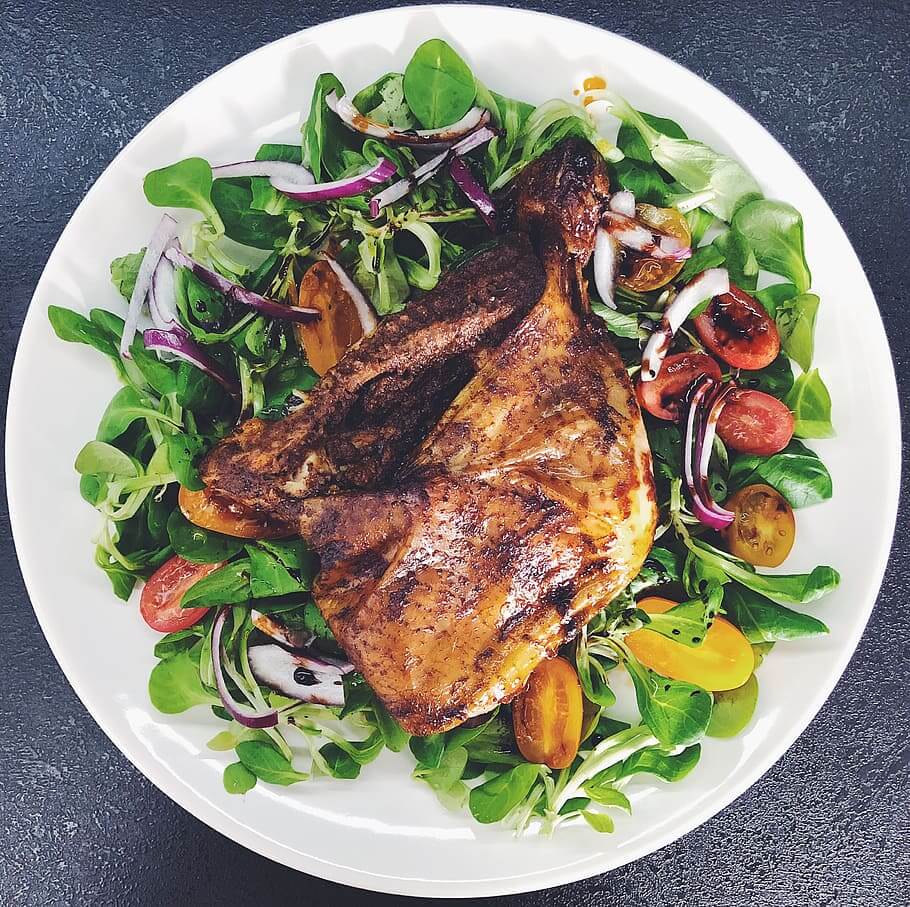 Marjoram tastes similar to thyme but is sweeter and with a stronger scent. When burnt, it can be a bit bitter and slightly sharp.
Marjoram Culinary Uses
Herbs like marjoram work best for delicate vegetable- and tomato-based meals. Usually, dried marjoram is a famous addition to salad dressings, preserved meat, and soups.
One can also find this herb in German sausage, smoldered with either basil or marjoram for added texture.
For braising and stews, marjoram can be wrapped in cheesecloth to bring out its flavor. The aromatic sachet is then added to vegetable side dishes, and soups, and stuffed inside chicken.
Probably the best quality of this herb is the subtle fresh aroma and sweet, woody taste. To preserve its flavor, it is usually added at the end of cooking.
Marjoram is also an amazing topping for pizzas. The herb can be added immediately before serving. Its aroma and flavor, which is quite similar to rosemary and thyme but somewhat mild, enhance the pizza.
Bottom Line
Home cooking requires a bit of experimentation and trial and error. If you don't have all the ingredients, particularly herbs, and spices, it's easy to find alternatives and substitutes to get a similar taste.
For marjoram, you can always use other herbs such as oregano, thyme, and sage.
Just make sure to use an ample amount to get the subtle and sweet taste of the herb. The next time you cook and you lack this ingredient, you can always grab these herbs for added texture and taste.
Print
5 Best Marjoram Substitutes
Check out these great substitutes for Marjoram that have been shared on Pinterest.
Instructions
Click on each link above to view the pin.
Learn more about the ingredient.
Purchase the ingredient.
Add a substitute to your recipe =)
Keywords: Top Marjoram Substitutes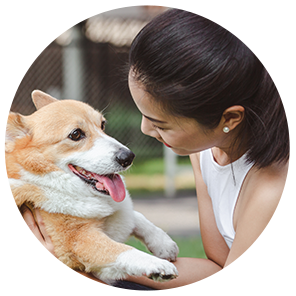 Hi, I'm Linda thanks for stopping by! We're so happy you're here. If you're a foodie and love to cook from home - you're in the right place..
LEARN MORE
Join the mailing list and receive our free newsletter!
Recipe Marker provides you with the best information about home cooking tips, recipes, ingredient substitutes and more. Check out our blog to see the latest articles.