All-Clad vs Calphalon Cookware: Which One is Better? (updated 2023)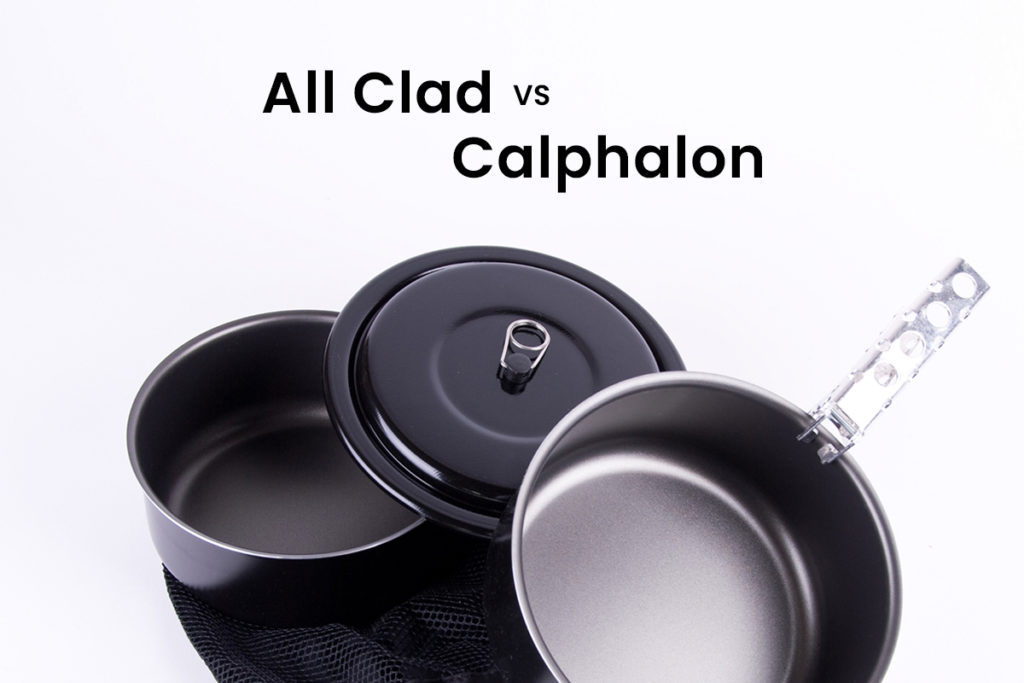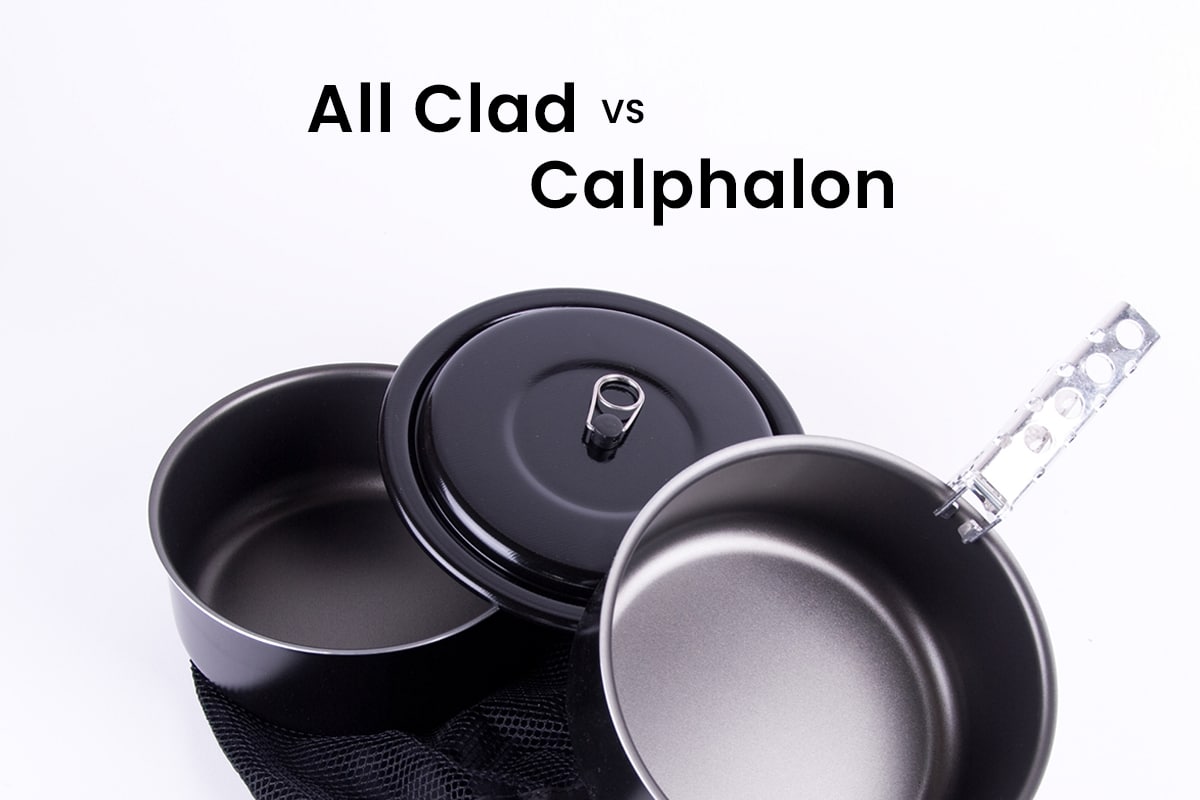 A search for the right cookware will likely bring you to a showdown between two well-known brands – All-Clad vs Calphalon.
Whether you are familiar with them or not, you need a comparison to show the strengths and weaknesses of each.
Your kitchen will never be complete without the right cookware.
However, you need to make sure you get the right kind to create an enjoyable cooking experience.
For example, a pan that is too big for a dish you are cooking can pose a lot of challenges.
Because of this, you should make it a point to look for the best cookware for your needs.
During your journey, you will encounter different types of cookware, as well as various brands.
To make your search easier, your first instinct may be to look to name brands, as they are known for the quality they offer.
However, there are a lot of well-known brands out there that can make your search confusing.
Characteristics of All-Clad
Let's start with All-Clad.
This brand is known for its stainless steel cookware made of multiple layers of metal to create durable and effective instruments.
It clads layers of steel and aluminum for each piece, offering even heat distribution.
It is also responsive to changes in temperature, allowing cooks to control the temperature more efficiently.
Because of the materials, All-Clad pieces are safe for use in ovens.
They can withstand up to 600 degrees Fahrenheit, making them a great addition to your kitchen.
The premium metal materials and the process involved in creating each piece makes All-Clad the more expensive brand.
Characteristics of Calphalon
On the other hand, Calphalon is known for its hard-anodized aluminum cookware that is non-stick.
Each instrument is made of high-quality materials coated in a non-stick finish. The brand also offers some stainless-steel series.
When it comes to stainless cookware, Calphalon has the Tri-Ply stainless line which is often compared to All-Clad's signature line.
They offer similar cooking performance when it comes to heat conduction and distribution.
What makes them different is that Calphalon stainless lines are known for their less durable build.
With that said, it is important to note that Calphalon is slightly cheaper than All-Clad.
However, the difference is fairly small, as Calphalon items are still considered expensive.
All-Clad vs Calphalon – A Guide to Choosing the Best Cookware
Now that you know the differences between the two, you might be wondering how to choose between them.
Here's what you need to consider when making your choice.
You want to make sure that everything in your kitchen works according to your needs to have the best experience cooking.
Therefore, you should consider your comfort when choosing the right cookware.
One thing you need to think about is the size.
As mentioned, the size should accommodate your cooking.
Plus, you should be able to move comfortably without hassle.
Your comfort also includes safety.
Ensure your instrument have effective handles that won't burn your hands.
The performance of your cookware depends on the material it is made of.
You should look at the quality of the material as this will dictate how conductive it is.
Plus, it will affect heat distribution important for even cooking.
The material also influences the durability of your cookware.
Inferior materials can result in easy corrosion, detachment of parts, and other similar issues.
Versatility and Convenience
You want to choose items you can use for multiple purposes.
Look for items that you can use both on the stove and in the oven.
Plus, you should also consider the convenience and how easy it will clean.
Usually, these instruments are dishwasher safe, so you can easily clean them up.
However, experts say that handwashing is always better to avoid scratching and any unexpected damage to your cookware.
If you are on a budget, you should consider the price to performance ratio.
You want to get the item that offers great performance without being too expensive.
You should take a look at the item's overall performance, as well as the advantages it has to offer.
Compare two similar items from both brands and consider the prices for both.
This way, you will be able to compare them side-by-side and decide which one best suits your needs.
The Bottom Line
Choosing the best cookware for your kitchen is no easy task.
With this comparison of All-Clad vs Calphalon brands, as well as our simple guide to choosing the right cookware, you should be able to pick the best items for your needs.
So, make sure to check out what these brands and have to offer to see whether they fit your kitchen.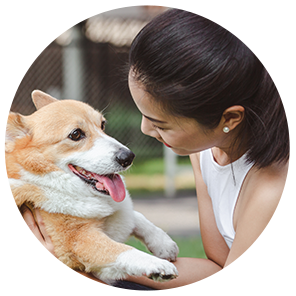 Hi, I'm Linda thanks for stopping by! We're so happy you're here. If you're a foodie and love to cook from home - you're in the right place..
LEARN MORE
Join the mailing list and receive our free newsletter!
Recipe Marker provides you with the best information about home cooking tips, recipes, ingredient substitutes and more. Check out our blog to see the latest articles.