Anolon Cookware Reviews (Updated 2023)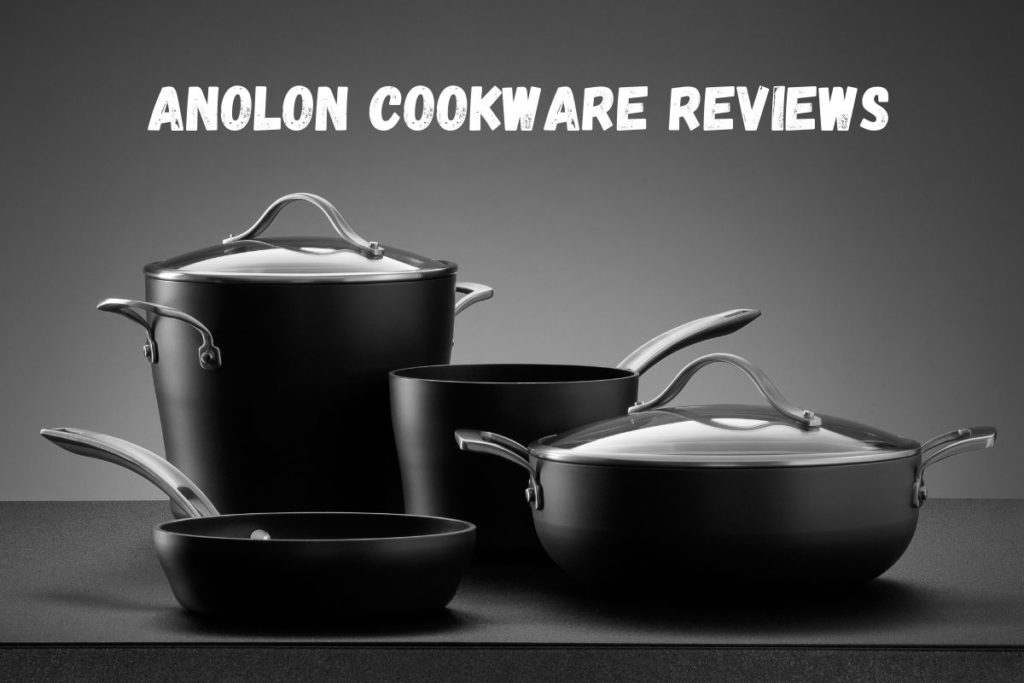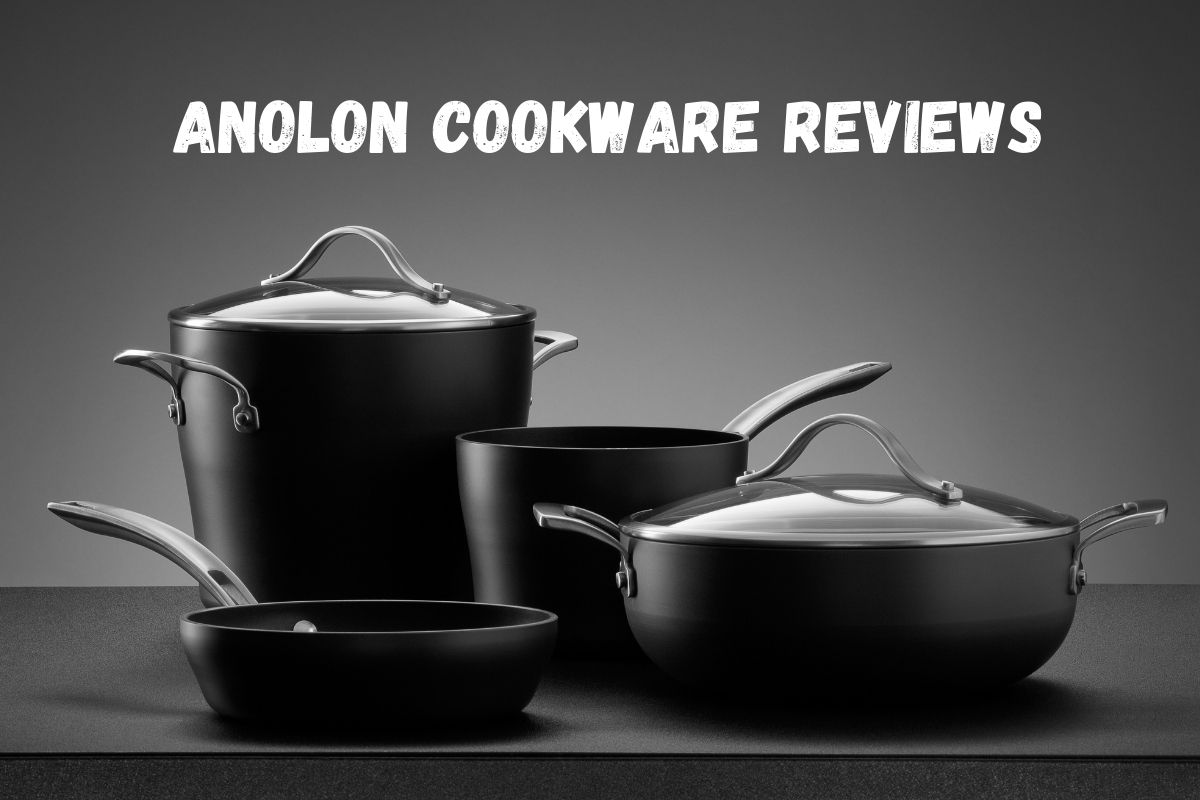 So, what's all the fuss about Anolon cookware?
Here are some Anolon cookware reviews you can check out, as well as a guide on the brand's famous collections.
Read on to find out more about this kitchen brand.
Quality cookware makes a huge difference in the kitchen for ease of use, functionality, and overall maintenance.
If you use a good pot or pan, the food turns out better with absolutely no trace of chemical reactions.
A lot of people trust the brand Anolon for its high-quality cookware, especially its nonstick variety.
More than convenience, the brand offers versatility when it comes to cooking tools.
The brand's rich history and commitment to providing premier cookware have made it famous worldwide.
Anolon Cookware Reviews – Quality and Innovation in One
Anolon continues to innovate to address the changing needs of its customers.
Originally, it carried two hard-anodized nonstick cookware lines for cooks and experienced chefs.
Now, the brand makes it easier for home cooks to prepare dishes using premium and metal-finish cookware.
They offer top-quality aluminum and stainless steel cookware, plus a line of metal-utensil-safe nonstick pans.
Additionally, the brand introduced rubberized material in its collections, offering enhanced handholds for maximum comfort.
Anolon stays with the times, expanding its collections throughout the years.
To maintain the quality of the products, the company continually extends product development and design standards.
This ensures all cookware is durable and functional, but also stylish and easy to maintain.
More than ten years ago, the brand also introduced the first copper-layered base for hard-anodized cookware.
This is part of their advanced line that comes with a bronze-colored exterior and nonstick interior.
Other qualities of Analon cookware include refined construction, modern design, upgraded material, and an exceptional cooking experience.
Cooking with Anolon
As mentioned, Anolon cookware guarantees ease of cooking.
The large, hoop handles of the pots and pans are easy to hold, plus the coating is incredible.
The best part is, unlike other nonstick pans, Anolon cookware is safe to use with metal utensils or spatulas.
Having a double anodized construction, you can safely use them on the stovetop or in the oven.
The aluminum base makes them easier to clean too, with no drastic scrubbing required.
Plus, the finish provides easy maintenance with no staining.
The heating capacity is also incredible for serious home cooks.
The aluminum base is designed for long-term use, meaning it won't wear out even with frequent use.
More than these qualities, Anolon's non-flashy design makes this cookware stand out with an elegant yet modern appearance.
The handles are not just sleek, but functional too.
The material is non-slip so you can hold the handles securely, and with the cool-to-touch surface, you won't get burnt.
They also have hanging holes at the end of the handles for easy overhead storage in the kitchen.
The hard-anodized nonstick set features a cold-start method to heat up frozen food at home.
This is useful for heating up pasta, pizza, meat, and other meals.
With a complete set, you can also easily cook and prepare an entire meal at once.
They have a deeper pot for cooking pasta, a skillet, and a 1.5-quart saucepan.
The bigger pots for making sauces have a feature to control how the liquid pours.
These are called 'pouring saucepans.' The funneled rim and tight stream make pouring mess-free, reducing splatter when transferring sauces or soups.
Going to the material, Anolon cookware uses untreated aluminum that's softer than stainless steel.
The brand incorporates a process to harden the metal so the pots and pans are tougher than most stainless steel you can get.
For nonstick pans, you don't need to worry about burning food as the pans have a triple coating with a nonstick finish.
This is good for those who easily burn food while cooking.
Takeaway
Anolon cookware provides ergonomic design, functionality, durable finish, and overall quality construction.
It's the kind of cookware you can invest in because you can use it long-term while requiring minimal maintenance.
The best part is enjoying the ease of preparing food with high-quality pans, skillets, and pots.
Hi, I'm Linda thanks for stopping by! We're so happy you're here. If you're a foodie and love to cook from home - you're in the right place..
LEARN MORE
Join the mailing list and receive our free newsletter!
Recipe Marker provides you with the best information about home cooking tips, recipes, ingredient substitutes and more. Check out our blog to see the latest articles.