Can You Cook Pasta in a Rice Cooker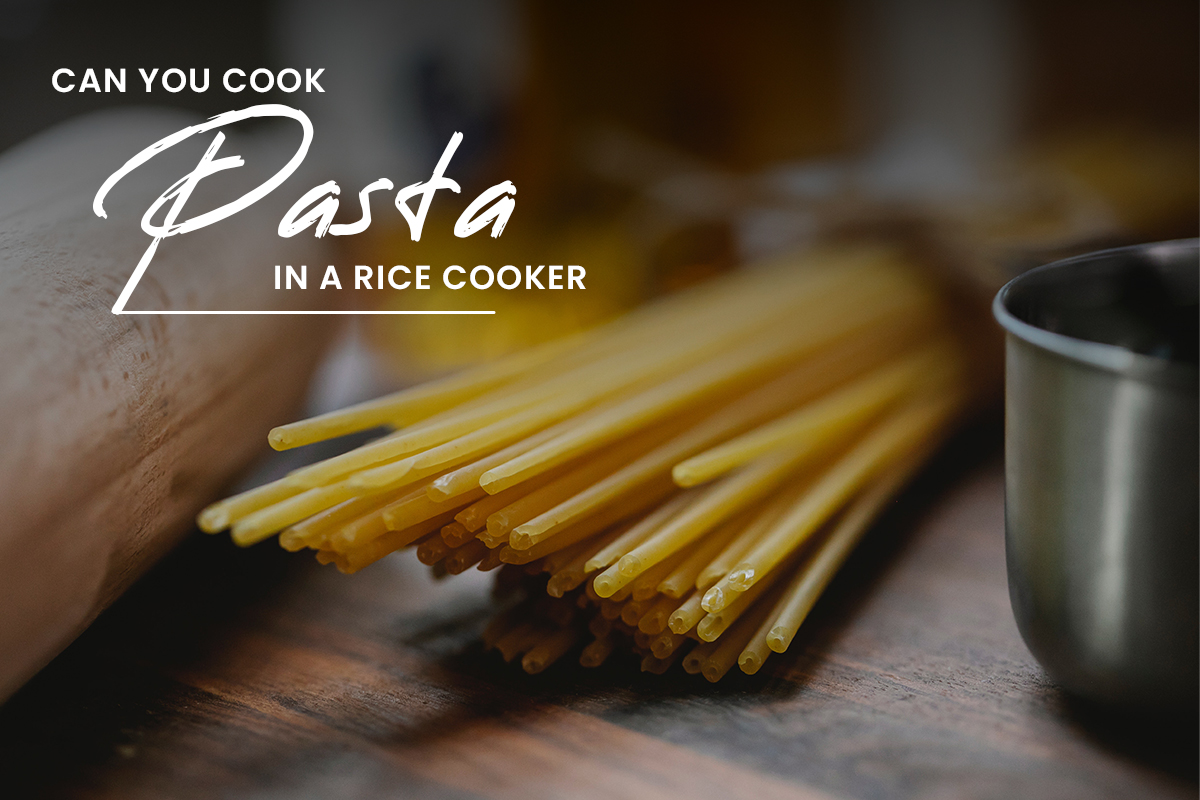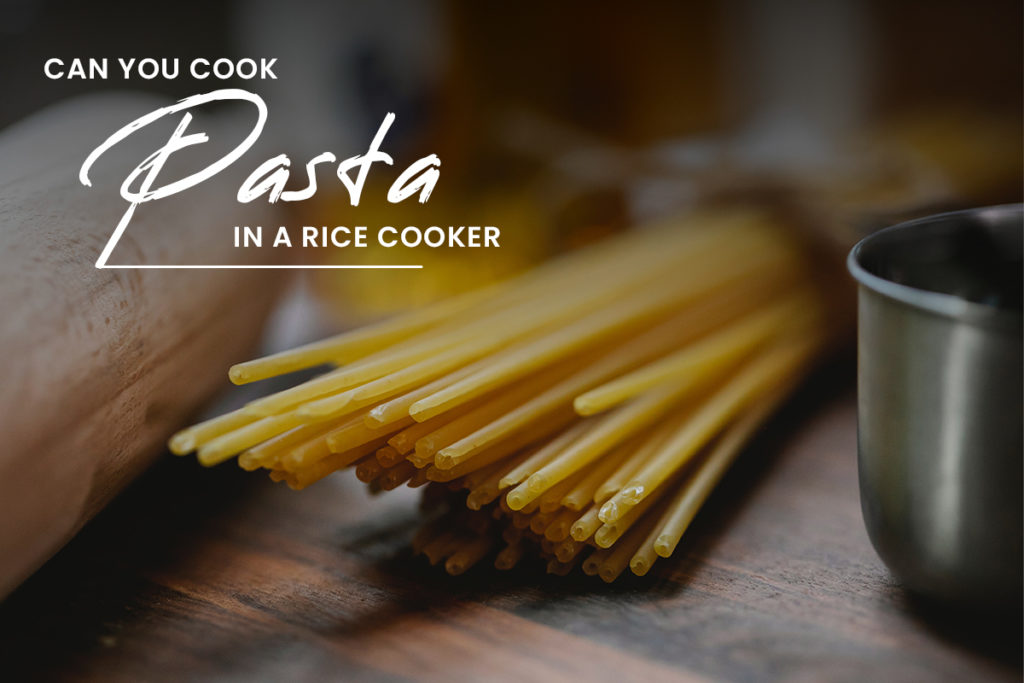 Can you cook pasta in a rice cooker? In this article, you will discover how to cook pasta using a rice cooker and other related information.
Rice cookers offer many benefits because of their automated functions and their versatility. You can try various recipes using a rice cooker, and it can even be an alternative if you don't have a working stove.
Can You Cook Pasta in a Rice Cooker?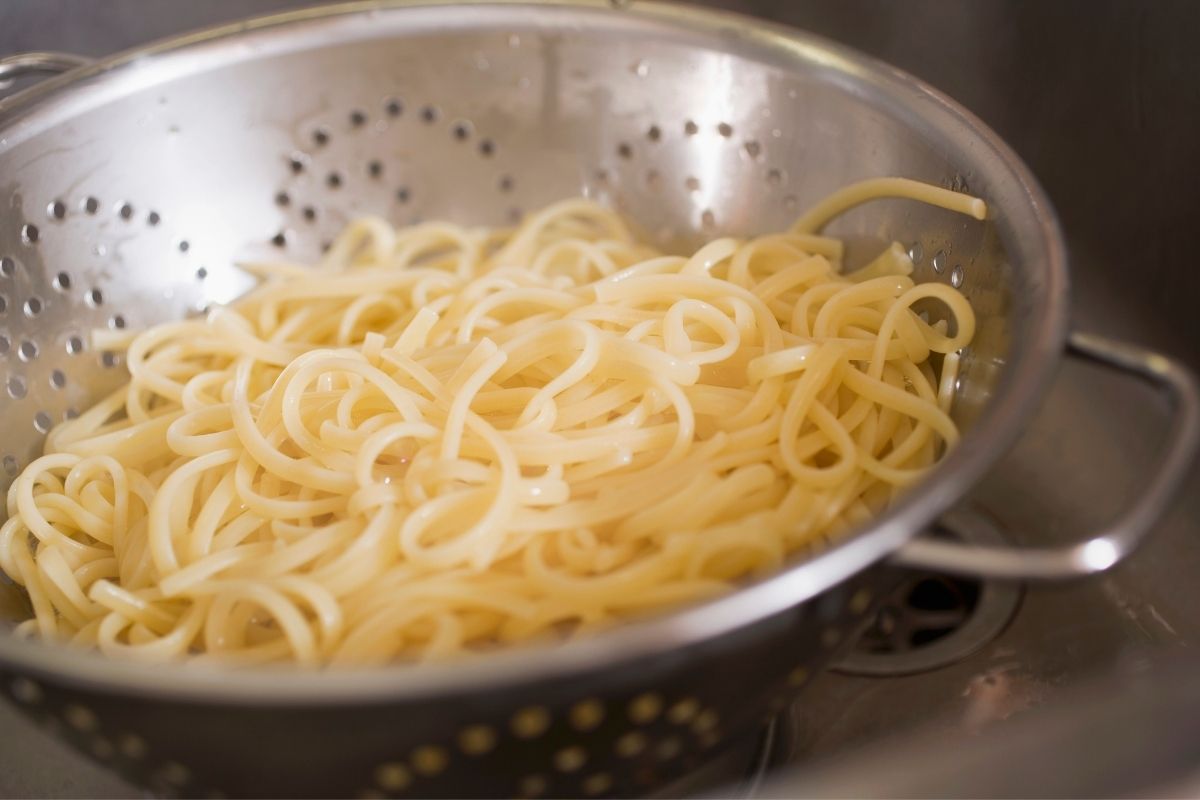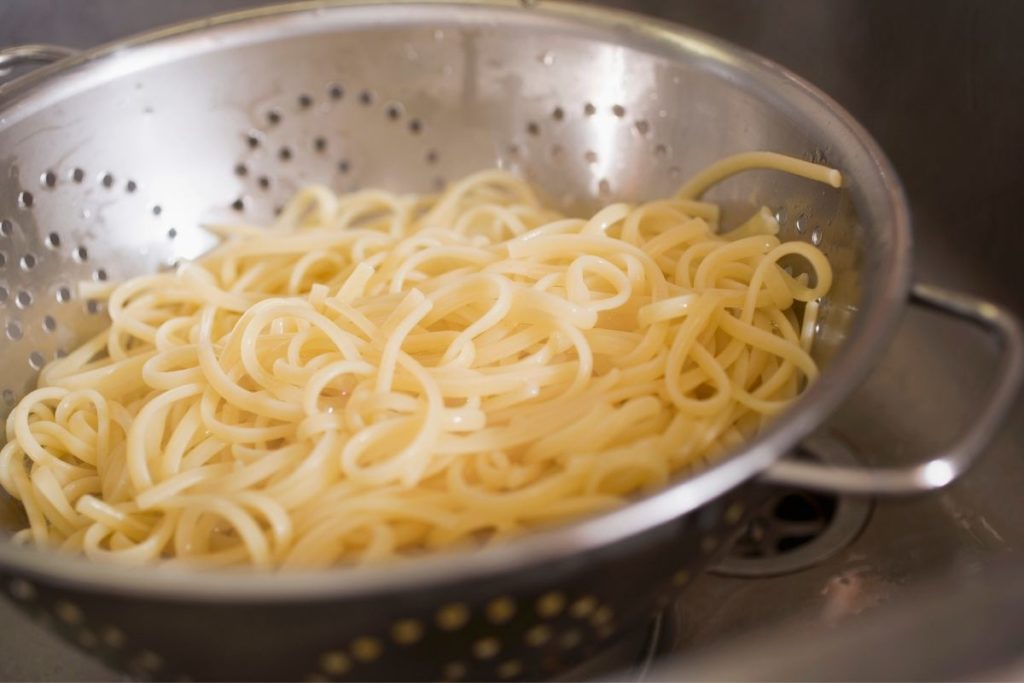 Using a rice cooker to cook pasta is simple. A rice cooker is simply an electric pot for boiling sauce and cooking rice, thus it is not surprising that we can use it to make pasta as well!
When cooking rice, you use a certain ratio of water to rice depending on the type of rice.
As for pasta, the ratio is the same as when you cook it on a stove. So depending on the size of your rice cooker, you can gauge how much pasta you can make.
Steps to Cooking Pasta in a Rice Cooker
F

ill the pot with water as needed; do not go over 2/3 of the pot or it may overflow.

Add a pinch of salt and press the cook button on your rice cooker.

Once the water is boiling, add in your uncooked pasta according to the amount of water you have in the pot. Follow the cooking instruction in the pasta package to make sure you do not overcook, it's always best to have your pasta al dente!

Drain the pasta, pour on your favorite sauce, and serve.
Typically, it takes 6 to 12 minutes to cook pasta, but it also depends on the type of pasta.
Cooking Pasta Sauce in a Rice Cooker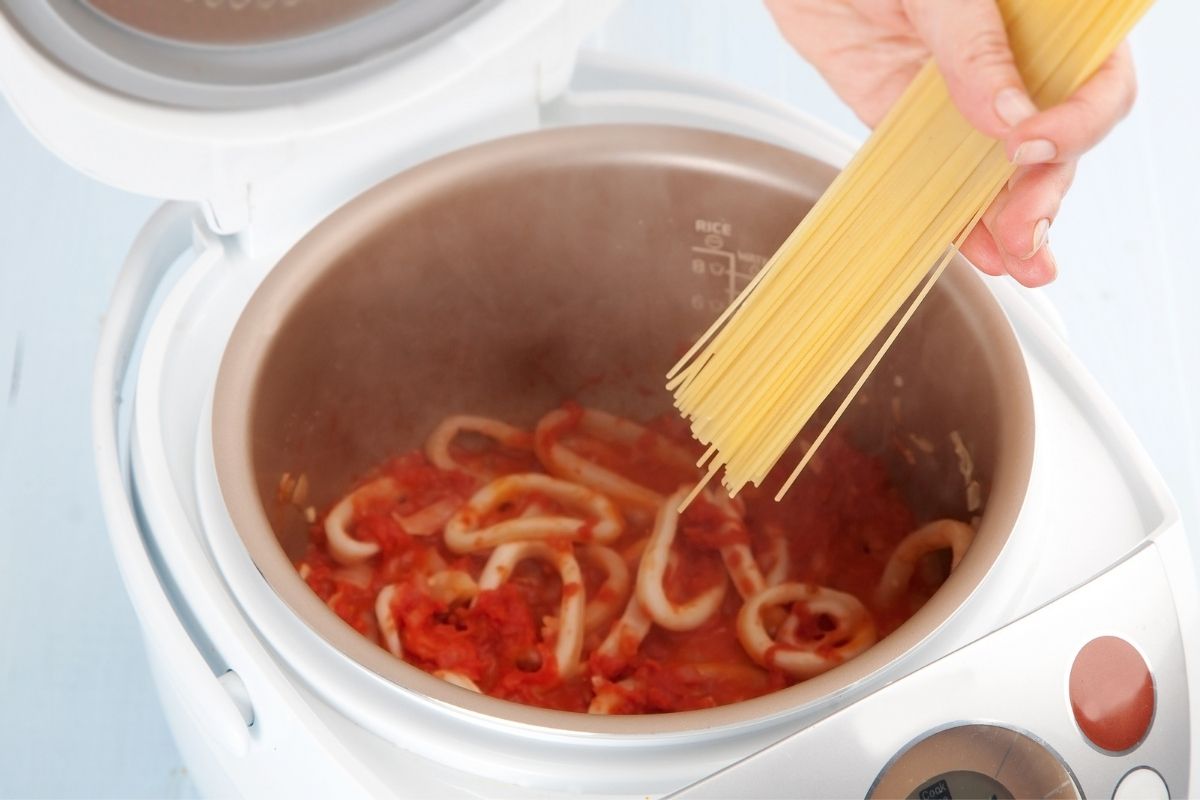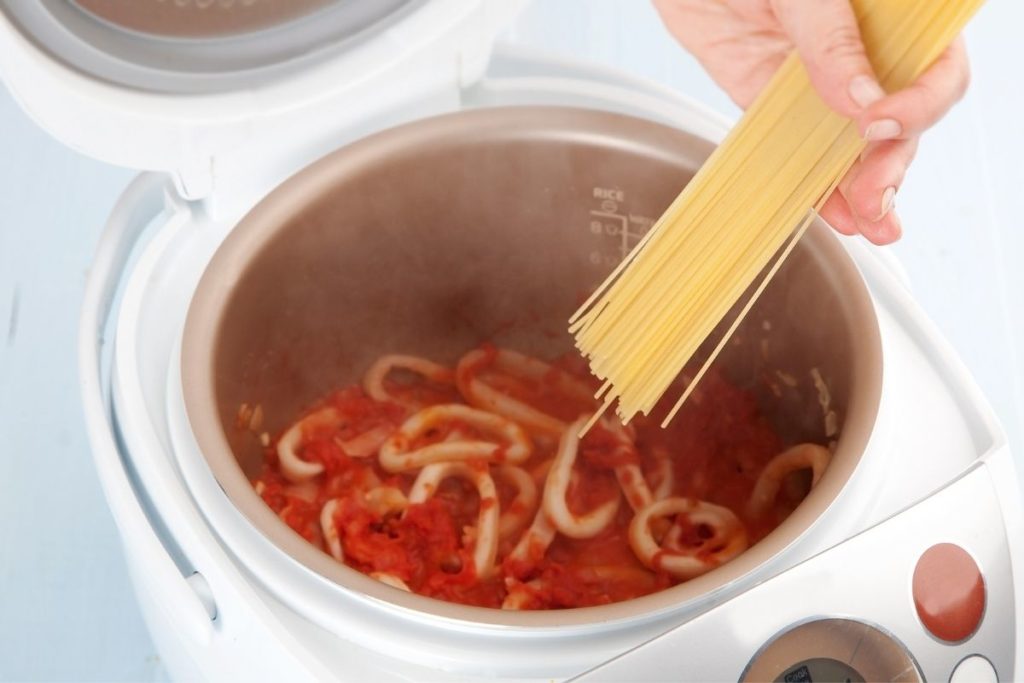 Ideally, you should cook your sauce in a regular saucepan, but you can use your rice cooker in a pinch. Once you finish cooking your pasta, you can use the rice cooker to heat ready-made sauce.
If you are not using a ready-made sauce and wish to prepare one from scratch, just make sure the rice cooker pot is hot when you add in your ingredients.
There are many rice cooker recipes for pasta. Try to find a recipe specially made for making pasta sauce in a rice cooker. That way you can prevent wasting ingredients if your traditional recipe doesn't come out well.
Preparing One-Pot Recipes in a Rice Cooker
Unlike a crock-pot, a rice cooker is meant to cook rice. As such, it will likely switch to "keep warm" before a one-pot recipe is done cooking.
However, you can always press the cook button again if you want to use your rice cooker for a full meal.
Some advanced rice cooker models offer extra features, however. If you want to saute onions for recipes like biryani or saute slices of beef, then check the function button and select 'Saute.'
If you are cooking sauce, then you may use the 'soup' or 'slow cooker' function mode.
Multiple Functions of Rice Cookers
As mentioned, bigger and more advanced rice cookers typically have additional functions. You operate them with a mix of pushbuttons and menus.
You can definitely use the standard "rice" feature to cook pasta.
However, this function has its limits and may only cook small portions of pasta. This is ideal if you are only cooking for one or two people.
If you have a larger rice cooker or an advanced cooker, you can cook for the entire family or use it for longer pasta styles.
Regardless of the rice cooker's size and function, it is a quick fix for cooking pasta.
The Bottom Line
Having an advanced kitchen appliance such as a rice cooker can have many advantages.
A rice cooker can assist you with cooking rice and other meals as well. We have confirmed that rice cookers can also cook pasta and pasta dishes on their own.
Using a rice cooker to cook pasta is a must-try. After the cooking process is finished, your pasta dish will be kept warm for a long time.
It is recommended to invest in a decent rice cooker and benefit from its functionalities and versatility.
Hi friend!  Welcome to my site! I'm so happy you're here. I'm Linh and I live in Arizona. I am obsessed with all things food!
LEARN MORE
Join the mailing list and receive our free newsletter!
Recipe Marker provides you with the best information about home cooking tips, recipes, ingredient substitutes and more. Check out our blog to see the latest articles.