7 Best Arizona Tea Flavors Ranked (2023)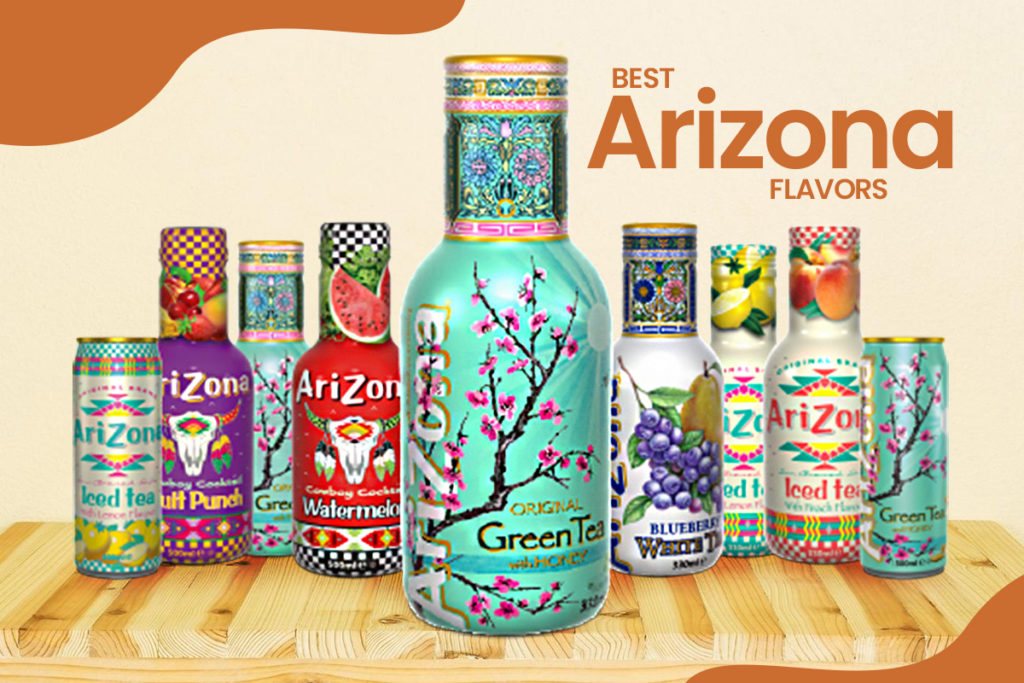 During the hot summer months or even after a long day, there's nothing better than quenching your thirst with an ice-cold drink. One beverage you might reach for is iced tea and it comes as no surprise, given it is downright refreshing.
Speaking of iced teas, one of the most popular and established brands out there is Arizona Tea, and for good reason. Apart from being available at just about every grocery store and even your local bodega, there are many flavor options to tickle everyone's fancy.
With the array of Arizona Tea offerings out there, it can be quite confusing to know where to start, especially when you don't know their best flavors.
This article gives you exactly that, to make it easier for you to choose. Take a look.
About Arizona Tea
Arizona Tea claims to be the number one best-selling iced tea brand in the United States. The brand takes pride in making its tea-based products with real brewed tea and absolutely no preservatives, including black teas and green teas alike.
Apart from making some of the best-iced teas around, Arizona Beverages has branched out to make other products such as juice cocktails and energy drinks, and recently, snacks such as nachos.
Best Arizona Tea Flavors Ranked
1. Green Tea with Ginseng and Honey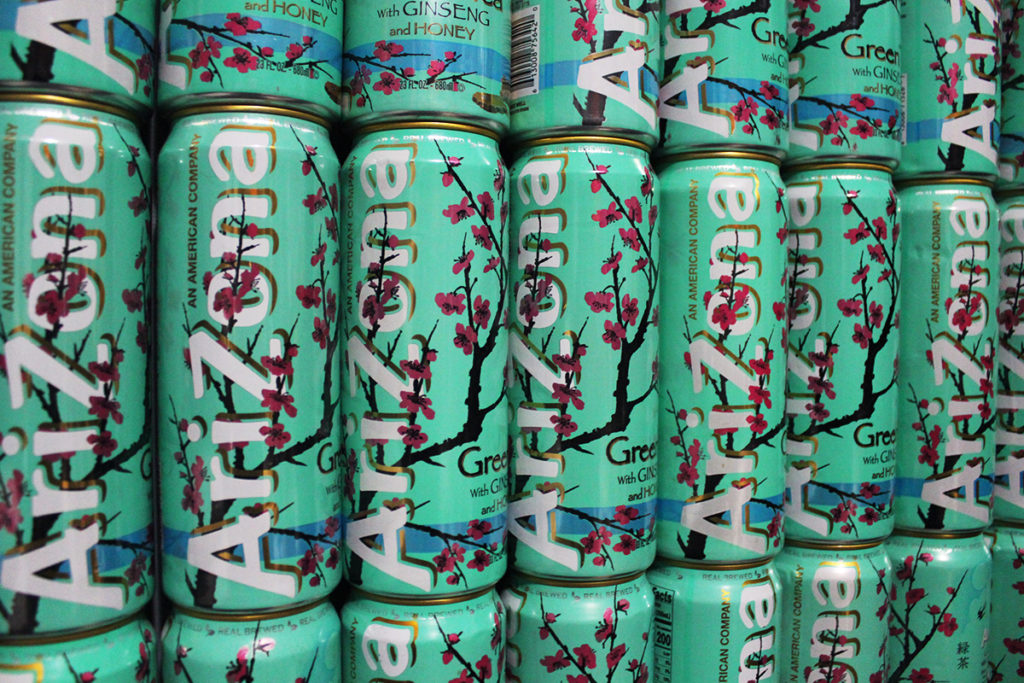 One of the most popular flavors from Arizona Tea is none other than Green Tea with Ginseng and Honey. You're greeted by a strong green tea scent coupled with the aroma of ginseng.
It is punctuated with a certain sweetness thanks to the honey, making it an overall smooth and refreshing flavor, while its earthy taste nicely rounds out the drink.
While this is definitely one of the more in-demand offerings from Arizona, it might not be everyone's cup of tea given the strong flavor coming from green tea and ginseng.
It does, however, make for a pick-me-up whether you drink it in the morning or the middle of the day.
2. Arnold Palmer
Besides the Green Tea with Ginseng and Honey option, no other drink from Arizona Tea is more recognizable than its iconic Arnold Palmer.
Also known as the Half & Half Iced Tea and Lemonade drink, this brings the best of both worlds in just one beverage.
Combining lemonade and iced tea, this takes the word "refreshing" to a whole new level. The traditional black iced tea makes for a strong, sweet, and earthy taste.
On the other hand, the lemonade mixed right into it adds tanginess and tartness.
3. Iced Tea With Lemon Flavor
If you want to stick to the classics, the Iced Tea With Lemon Flavor from Arizona is the way to go. After all, this is a timeless option that you'll always gravitate to.
The lemon flavor is definitely on the stronger side, cutting through the earthy blend of tea used to create this drink.
Meanwhile, the sweetness from cane sugar also balances everything together, bringing us back to our childhood days with every sip.
4. Iced Tea With Raspberry Flavor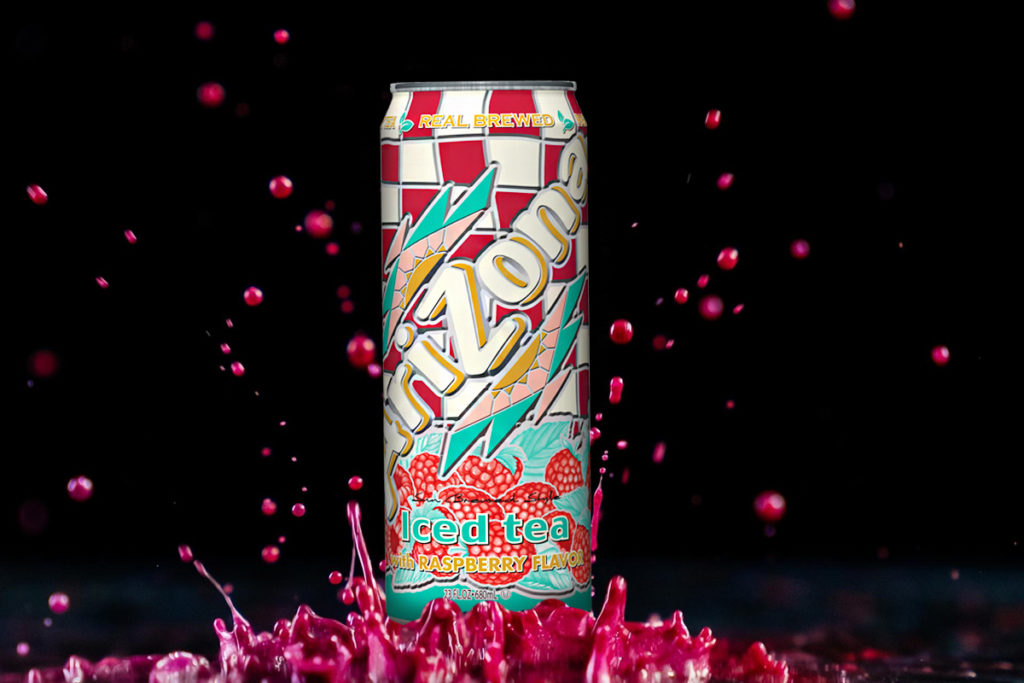 Switch it up with another flavor twist with Arizona Iced Tea With Raspberry Flavor.
Made with a strong blend of black tea, you'll definitely notice hints of earthiness and bitterness shining through, but the sugar tempers it back down.
The star of the show is undoubtedly the raspberry flavor, with the aroma wafting right to your nose. The raspberry notes are quite potent and vibrant, leaving tartness and sweetness to peek through.
5. Peach Iced Tea
This particular flavor from Arizona is perhaps one of the more delicate-tasting in the bunch. It has a distinct peach flavor that blends seamlessly with the tea itself.
While its flavor profile errs on the more subdued side, you will surely appreciate the nectarine flavor shining through as time goes by.
6. Southern Style Sweet Tea
Fans of iced tea will certainly love Arizona Tea's take on Southern-style sweet tea. It has potent notes of black tea that are sweetened accordingly, resulting in a smoother yet balanced flavor profile.
This sweet tea flavor hits just the right level of sweetness and earthiness despite the name, making it a perfect addition to your daily tea-drinking routine. It even evokes a southern charm and nostalgia.
7. RX Energy Herbal Tonic
Before anything else, this tea-based herbal tonic might be an acquired taste, especially since it comes with a distinct medicinal taste thanks to ingredients such as ginseng and guarana.
Made to invigorate and refresh, as well as provide a burst of energy, this has a strong herbal and earthy taste that may come off as bitter.
Citrus and tropical fruits, such as mangoes and pears, however, give this herbal tonic drink a bit of brightness and acidity, as well as a bit of sweetness that makes for a tasty yet unusual drink.
Final Thoughts
Diving into the world of Arizona Tea is overwhelming. By learning more about their flavors and the best they offer, you can get to know more about these iced teas and make yourself feel refreshed every single day.
Print
7 Best Arizona Tea Flavors
Check out this list of the best Arizona Tea flavors to try!
Instructions
Pick your favorite flavor
Click on the link to visit Pinterest
Buy items from your local store or online
Enjoy and share on social media!
Keywords: Best Arizona Tea Flavors
Hi, I'm Linda thanks for stopping by! We're so happy you're here. If you're a foodie and love to cook from home - you're in the right place..
LEARN MORE
Join the mailing list and receive our free newsletter!
Recipe Marker provides you with the best information about home cooking tips, recipes, ingredient substitutes and more. Check out our blog to see the latest articles.