10 Best G FUEL Flavors Ranked!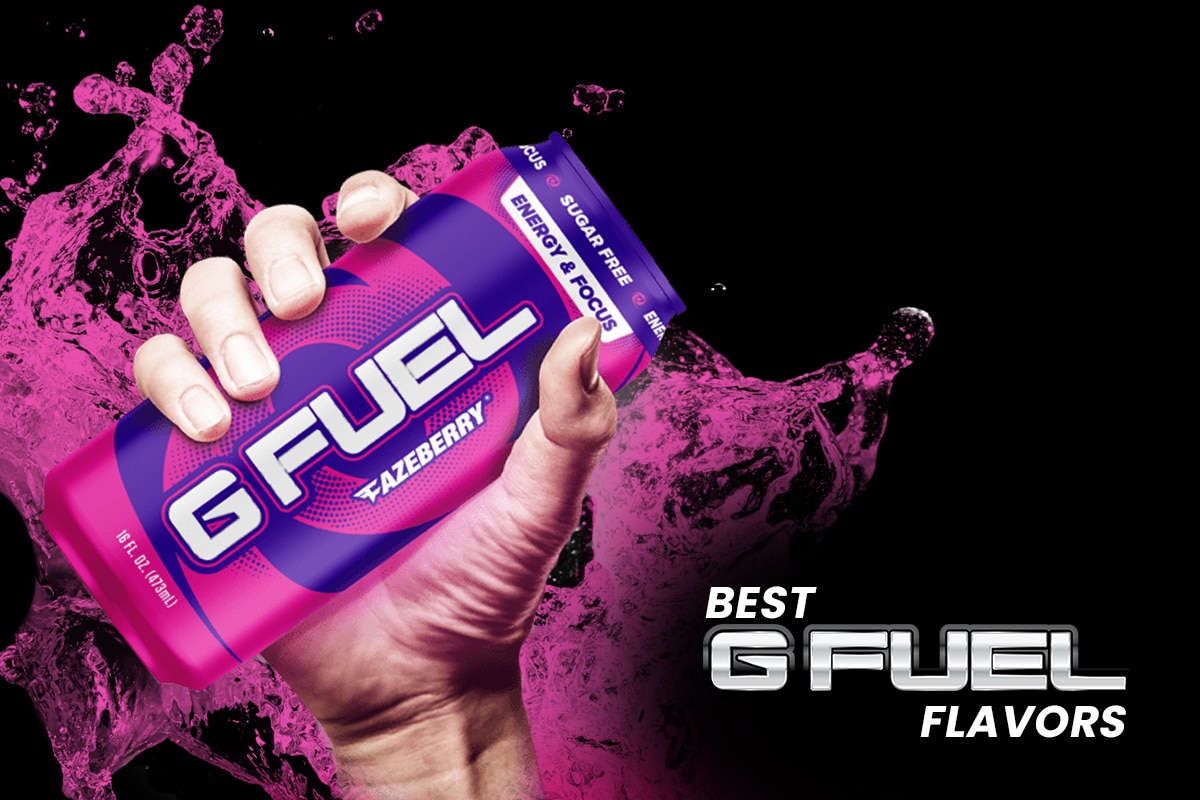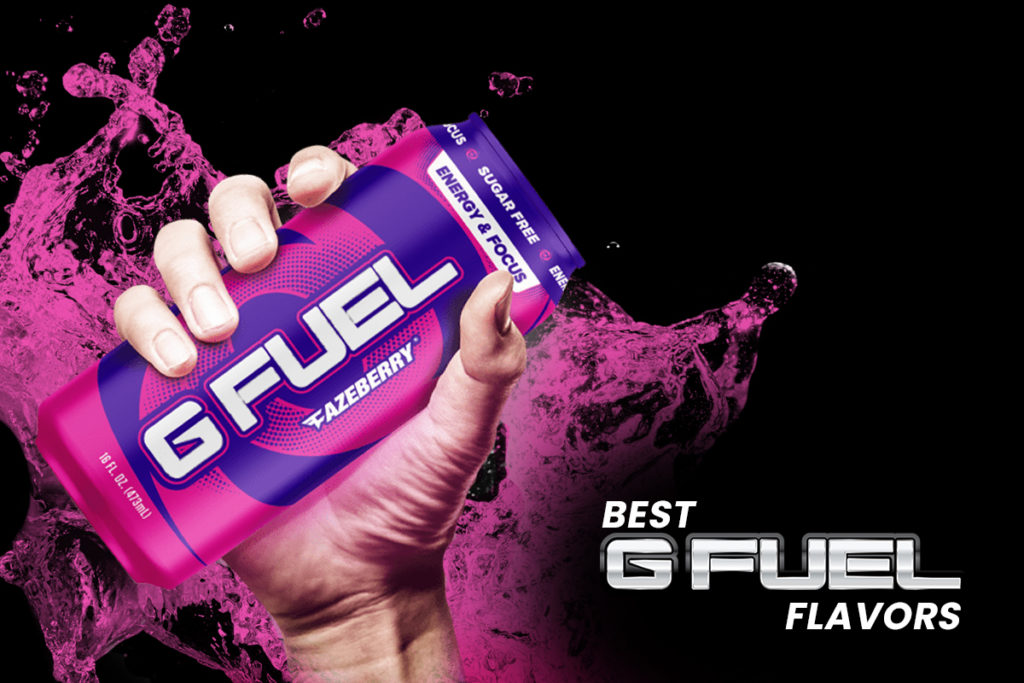 Are you thinking about trying a G FUEL energy drink but aren't sure which flavor to get? In this article, we have compiled the best G FUEL flavors available on the market.
Check them out and discover which suits you and will become your favorites.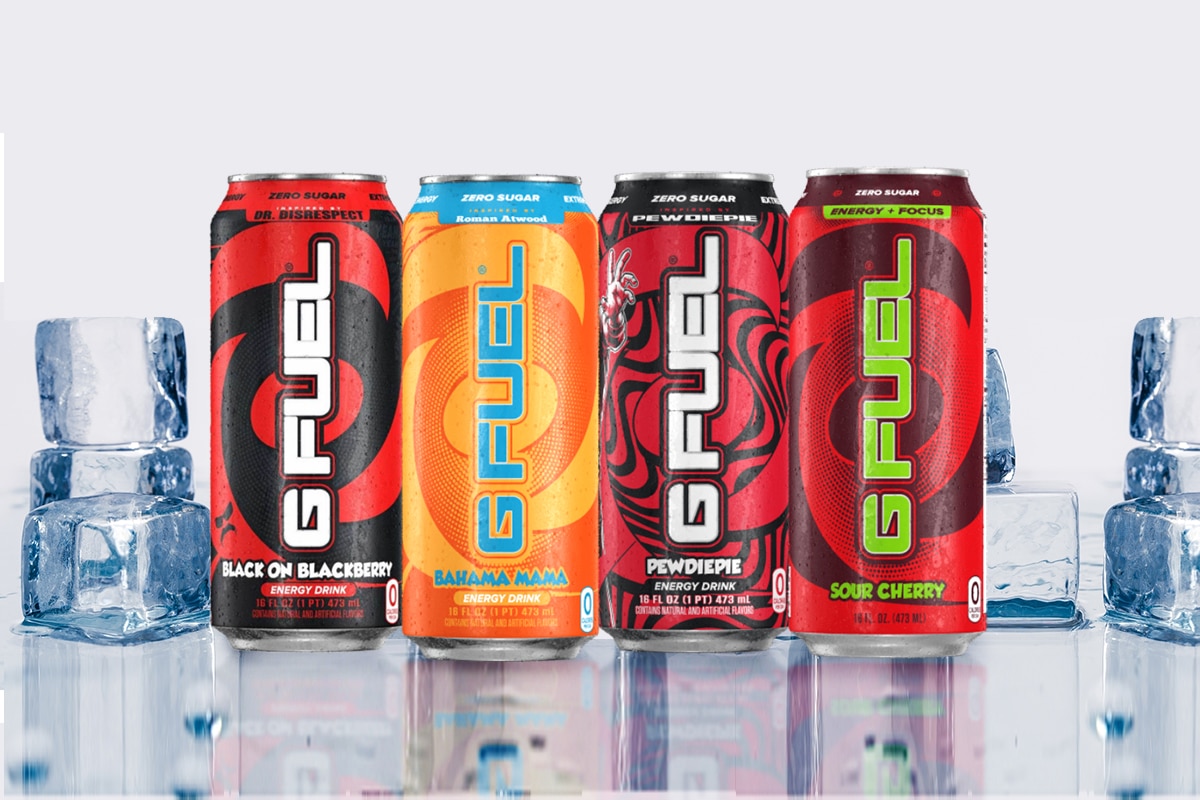 G FUEL from Gamma Labs is one of the most popular energy drink products. It comes as a powder that dissolves in water to create a refreshing energy drink. This energy drink formula features a wide range of flavors.
10 Best G FUEL Flavors
1. Blue Ice
One of G FUEL's first flavor offerings and still one of their best-selling flavors overall is Blue Ice. The most prominent feature of this energy drink is the taste, which is light and refreshing with a hint of sweetness.
This drink is sweet enough to satisfy your sweet cravings, but not so sweet to upset your stomach. If you like blue Gatorade, this is a flavor for you to try.
2. Rainbow Sherbet
Are you a fan of candy? Rainbow Sherbet offers a candy-like flavor and scent. There is a mix of sweetness and sourness, and a delightful balance of everything.
When mixed with water, your drink will have a rich orange color.
3. Tropical Rain
If you love fruit, the Tropical Rain flavor is for you. The smell of tropical fruit like kiwi, blueberry, and raspberry, will greet you when you first open the tub.
With its unique fruity aroma and pleasant taste, this flavor makes a delightful, summertime drink.
4. Bahama Mama
Enjoy the tropical citrus flavors of Bahama Mama. This energy drink is worth trying. It has a flavor profile that includes coconut, orange, and pineapple.
You will get a bit of sweetness to it, as well as an acidic zing.
5. Hype Sauce
Quench your thirst and feel energized with the Hype Sauce flavor. It is a common pick among those who enjoy flavored lemonades.
It has a raspberry lemonade flavor, so you can expect a slightly sour, citrusy, and fruity flavor.
6. Strawberry Shortcake
Do you like milkshakes? G FUEL has a Strawberry Shortcake flavor that is ideal for you. It is sweet and has a dessert-like flavor. Although the taste contains fruit, it is not as strongly fruity as a typical fruit flavor can be for certain individuals.
This unique formula tastes great with milk but works perfectly with water. It thickens into a light pink liquid with a mild but pleasant strawberry taste when combined with water.
Many suggest combining this choice with milk, which provides a fresh approach to spice things up. When you mix it up with milk, it tastes like a strawberry milkshake. It is sweet enough to stand out without being overpowering.
7. Sour Blue Chug Rug
Another exciting flavor you can consider is the Sour Blue Chug Rug. Though the name mentions sour only, it actually has the ideal balance of sour and sweet. This flavor combines a raspberry flavor with a dash of sourness.
If you want to get away from too much sweetness, this is the option for you. It is not a sour that makes you twitch; instead, it is a mild raspberry sour.
8. Fazeberry
Craving something sweet? The G FUEL Fazeberry flavor is sure to please your palate. This energy drink is one of the best flavors, both in terms of taste and scent.
When you open the tub or sachet, a pleasant strawberry-scented Fazeberry hits. Also, the pale pink powder turns a red tint when mixed with water.
9. Ragin' Gummy Fish
How about the Raggin' Gummy Fish flavor of G FUEL? It is the brand's way of providing for consumers with candy-flavor preferences.
This flavor comes highly recommended for those who like Swedish Fish or any kind of gummy candies. You will get a similar taste of a perfect blend of every gummy candy you love to chew.
10. Lemonade

Of course, a common favorite among many flavors is lemonade. This option is the perfect flavor if you just want a refreshing lemonade drink.
The nicest part about this flavor is how much it tastes like genuine lemonade. It has the ideal sweet-sour balance. You will surely enjoy a wonderful glass of lemonade G FUEL.
The liquid color is just perfect after combining the powder with water, and the scent is unique. G FUEL's Lemonade powder is pale yellow, with a little lemon scent.
Wrapping Up
G FUEL energy drink features a variety of flavors. We hope this article helped you decide which energy drink flavor to try.
These selections appear to be the most popular among consumers, and you can find something to suit just about every flavor preference. Remember to consider your personal flavor preferences in line with these favorites.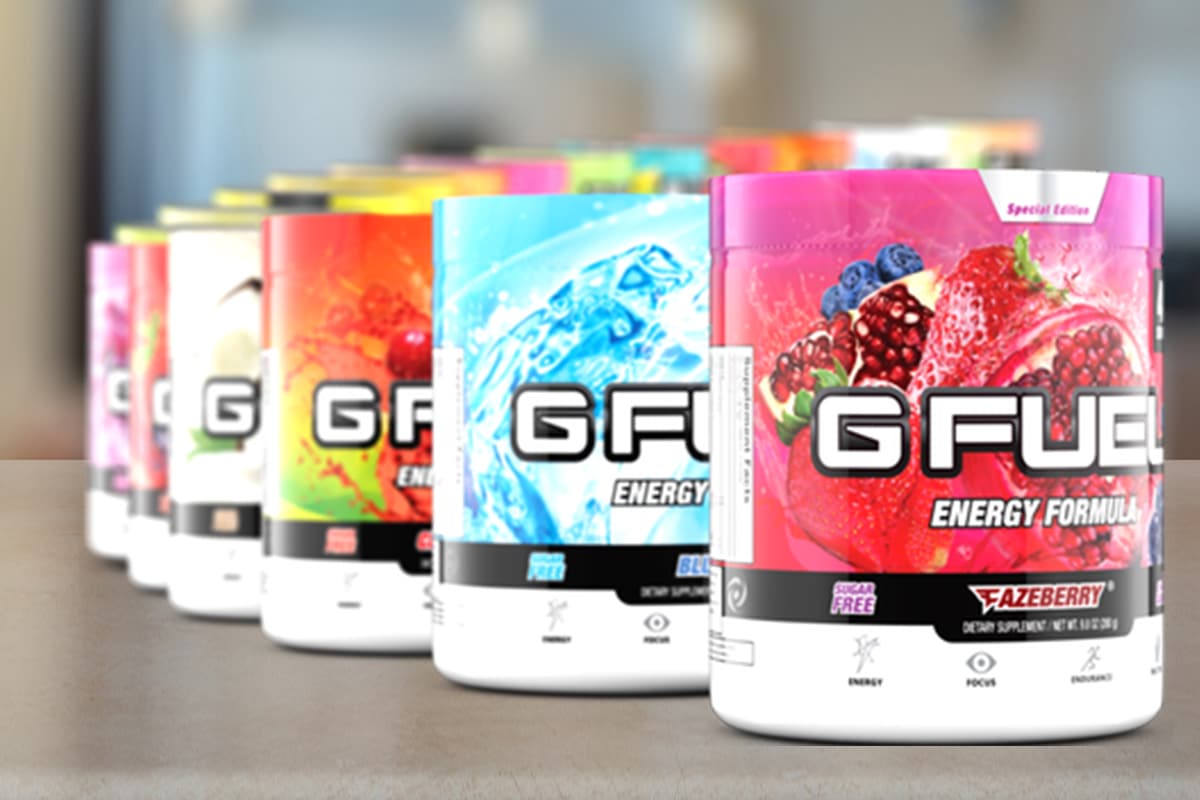 Hi, welcome to my site! I'm so happy you're here. I'm Linh, as you can tell I'm a fan of cooking and baking.
LEARN MORE
Join the mailing list and receive our free newsletter!
Recipe Marker provides you with the best information about home cooking tips, recipes, ingredient substitutes and more. Check out our blog to see the latest articles.