8 Best Peace Tea Flavors Ranked (2023)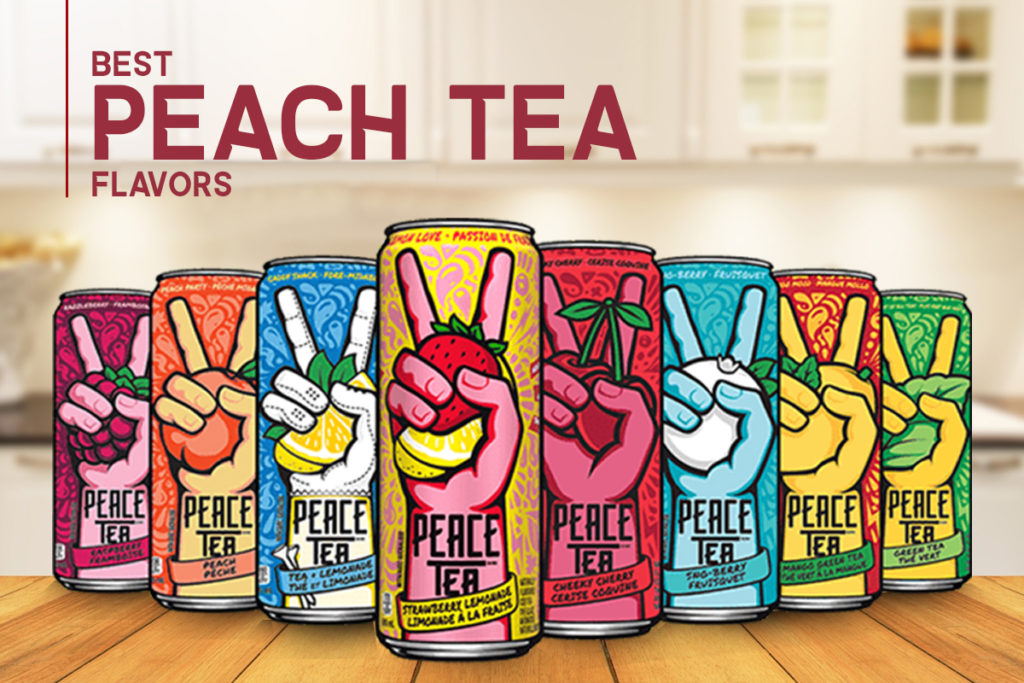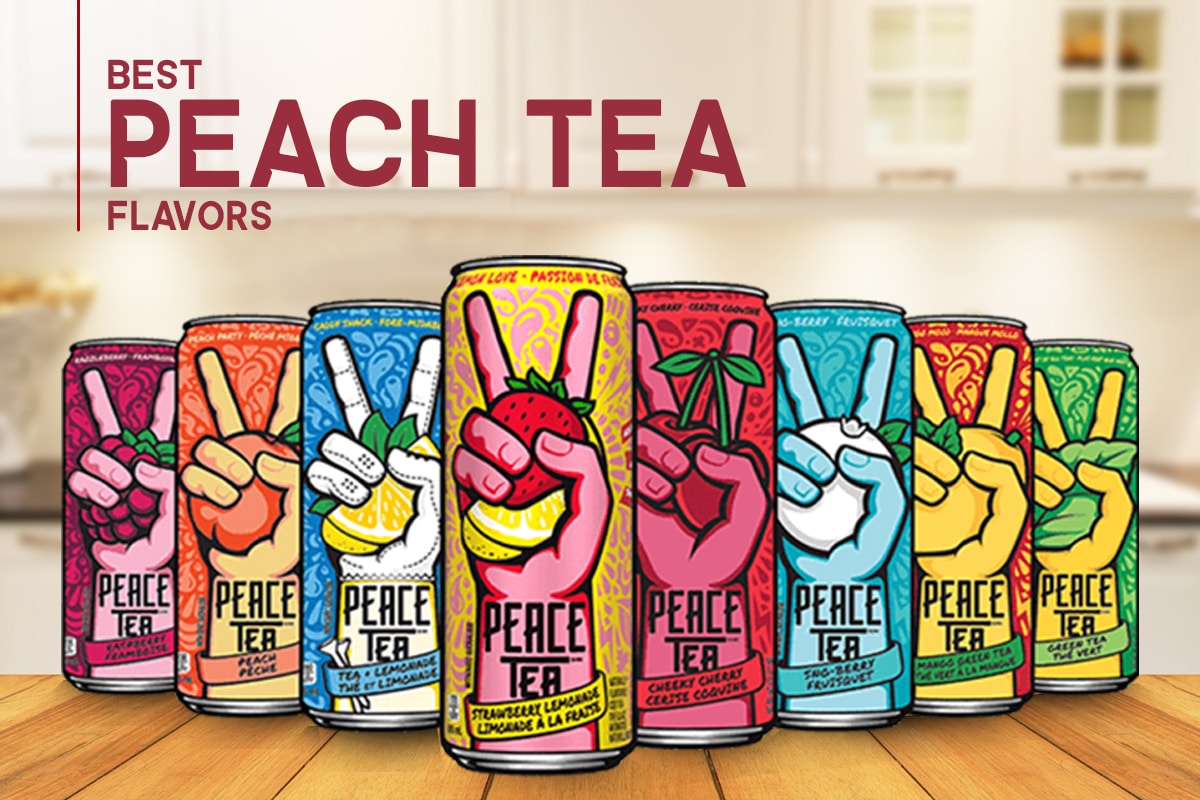 Are you curious about what are the best Peace Tea flavors to drink? Stick around as we share the most popular flavors you should try.
This brand of tea beverages is known for its delicious taste, colorful packaging, and marketing. This tea will raise your expectations, as it is quite fascinating compared to a lot of other tea brands available.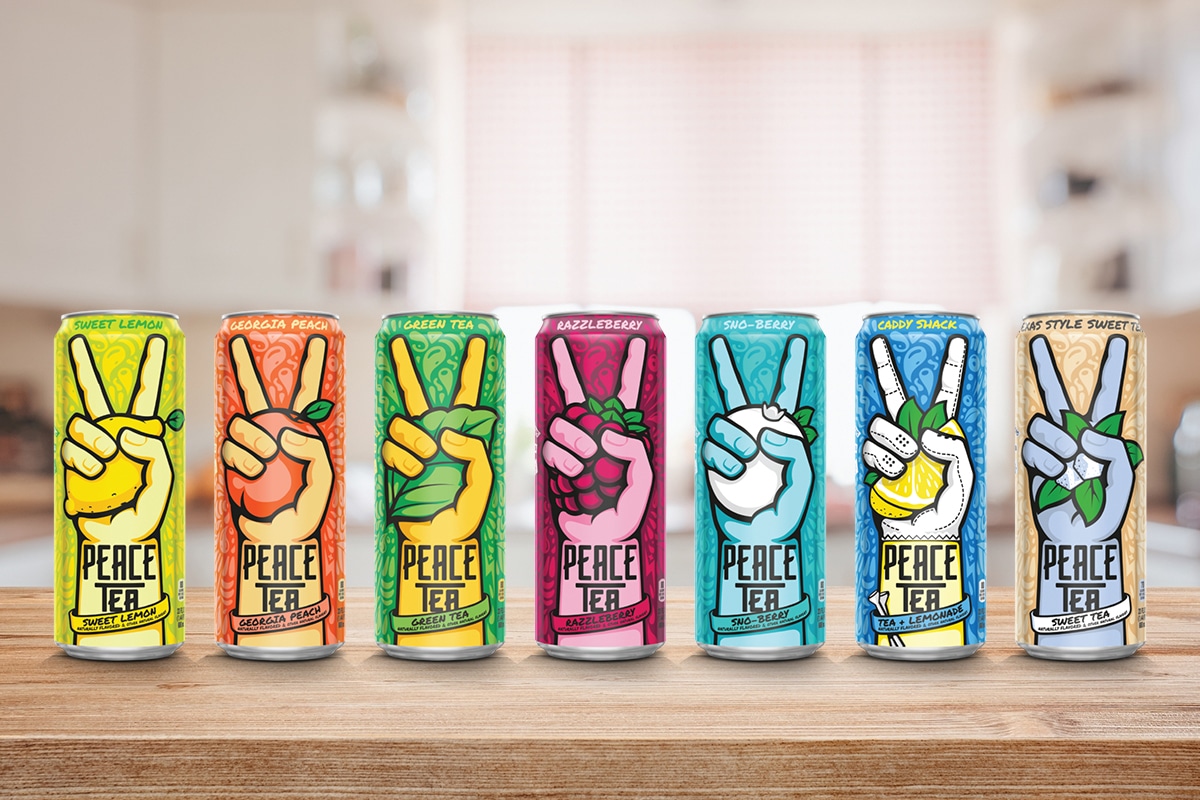 There are a variety of flavors from Peace Tea to select from. We have prepared a list to help you decide which ones to try. Check out the best Peace Tea flavors to consider below.
Best Peace Tea Flavors Ranked
1. Razzleberry Tea

Are you a fan of berries? Then Razzleberry Peace Tea will be to your liking. This drink is very refreshing because of the raspberry flavor, which tastes quite similar to the actual berry.
The tea taste is not overpowering, and it balances out the raspberry's sweet and acidic flavors. This beverage is sweet but in a good way.
Razzleberry Peace Tea may become your go-to drink if you are searching for something fruity and juicy.
2. Hello Mango
A favorite fruit of many, mango is a definite must-have in a drink flavor. Hello Mango gives you a tropical vibe and a light refreshing taste.
It has the right amount of sweetness and tanginess to create a well-balanced flavor.
As you sip the tea, the fruit's sweetness bursts through, but it is not excessively sweet. Rather, the mango provides just the right amount of acidity.
3. Caddy Shack
Caddy Shack has a delightful mix of tea and lemonade that creates a well-balanced flavor. It has the right amount of lemonade to provide a hint of tartness while maintaining the tea's taste.
This Peace Tea item is loved by many tea drinkers and has received positive reviews. Of the two, the lemonade has a stronger taste, but it is light and refreshing without being excessive or puckering.
The natural tea is complemented well, and it is not too sweet. Drinking a can of Caddy Shack won't disappoint.
4. Sno-Berry
Do you want something unique for your tea? Sno-berry Peace Tea is a great option. This flavor is a white tea with a natural blueberry taste.
The fruit taste goes nicely with white tea, which has a more mild and smooth flavor.
This flavor is excellent and well-balanced. The combination of white tea and blueberry is wonderful since black or green tea would overpower the blueberry.
5. Pineapple Groove Zer-Oh Sugar
Pineapple is among the most common fruit flavors for drinks, and Peace Tea also offers one. Enjoy a tropical experience with the Pineapple Groove Zer-Oh Sugar.
You will have a nice citrusy and tangy taste in every sip. Plus, this flavor may interest you if you are attempting to reduce your sugar intake. This tea is a wise pick because it contains no sugar or calories.
Get a can and enjoy a pleasant change from the other extremely sweet Peace Tea products.
6. Sweet Lemon
If you have a sweet tooth, the Sweet Lemon flavor is a splendid choice. When you take a sip of the tea, you will be greeted with intense sweetness, and then the lemon flavor follows.
It is a lot more sugar than other Peace Tea flavors.
Expect the lemon flavor to be a bit weaker than some of the other varieties, so you still get the taste of tea. Grab the Sweet Lemon flavor on your next purchase and judge for yourself.
7. Georgia Peach
Peace Tea Georgia Peach flavor tea is worth trying for your next iced tea. The Georgia Peach tea has a sweet and juicy taste, which complements the mildly bitter taste of the tea perfectly.
However, watch out for the extremely strong peach flavoring in this beverage. Actually, the fruit taste is so strong that it entirely overpowers any flavor from the tea. Moreover, this drink is excessively sweet.
8. Green Tea
A classic flavor is always satisfying. So, if you prefer something simple, pick the Green Tea flavor. This drink may be the most suitable for you if you enjoy tea in all varieties.
When you take a sip, you can definitely taste the richness of the tea.
Moreover, the tea's delicate quality is not overpowered by other flavors, so you can delight in the refreshing and natural characteristics of green tea. This option comes highly recommended!
Wrapping Up
Peace Tea is a must-try beverage to quench your thirst. We hope this article helped you find the flavor that best matches your taste preferences.
If you are new to the brand, you might want to sample all their flavors to see which ones you appreciate most. Cheers!
Print
8 Best Peace Tea Flavors
Check out this list of the best Peace Tea flavors to try!
Instructions
Pick your favorite flavor
Click on the link to visit Pinterest
Buy items from your local store or online
Enjoy and share on social media!
Keywords: Best Peace Tea Flavors
Hi, I'm Linda thanks for stopping by! We're so happy you're here. If you're a foodie and love to cook from home - you're in the right place..
LEARN MORE
Join the mailing list and receive our free newsletter!
Recipe Marker provides you with the best information about home cooking tips, recipes, ingredient substitutes and more. Check out our blog to see the latest articles.