5 Best Athletic Brewing Company Flavors (Ranked 2023)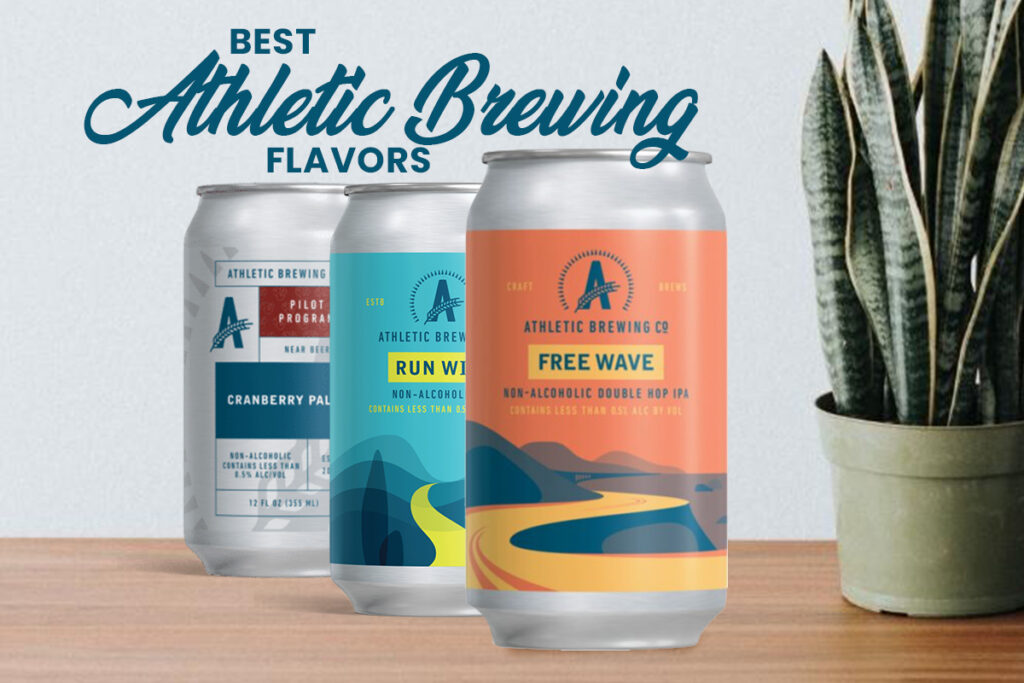 Are you trying to decide what Athletic Brewing Company non-alcoholic beer to try next? We share information about the most popular Athletic Brewing flavors below.
Best Athletic Brewing Flavors
The Athletic Brewing Co. offers five different non-alcoholic beer flavors. Let's find out what these flavors are and what stands out among them all.
1. All Out Extra Dark Ale

Full-bodied stouts are notable for their complex flavors and moderate bitterness. The richness of coffee is combined with the intriguing bitterness of dark chocolate in the Athletic Brewing All Out Stout Non-Alcoholic 6-Pack.
When it comes to aroma, you'll notice that this All Out Stout has a wonderful toastiness and a faint maltiness.
It has a nuttiness and a trace of smoke that make it seem less sugary than the others. It is spot on for a stout or porter's scent.
Nuts and a modest roastiness come through initially on the tongue, and they're not lacking here; yet, they give way to a peculiar aftertaste that conjures up aromas of grass or vegetables and sour smoke.
Although the profile has an indefinable hint of metal or mineral, it is undeniably more "stout" than the alcohol-free coffee stout idea of competing brands.
2. Free Way Double Hop IPA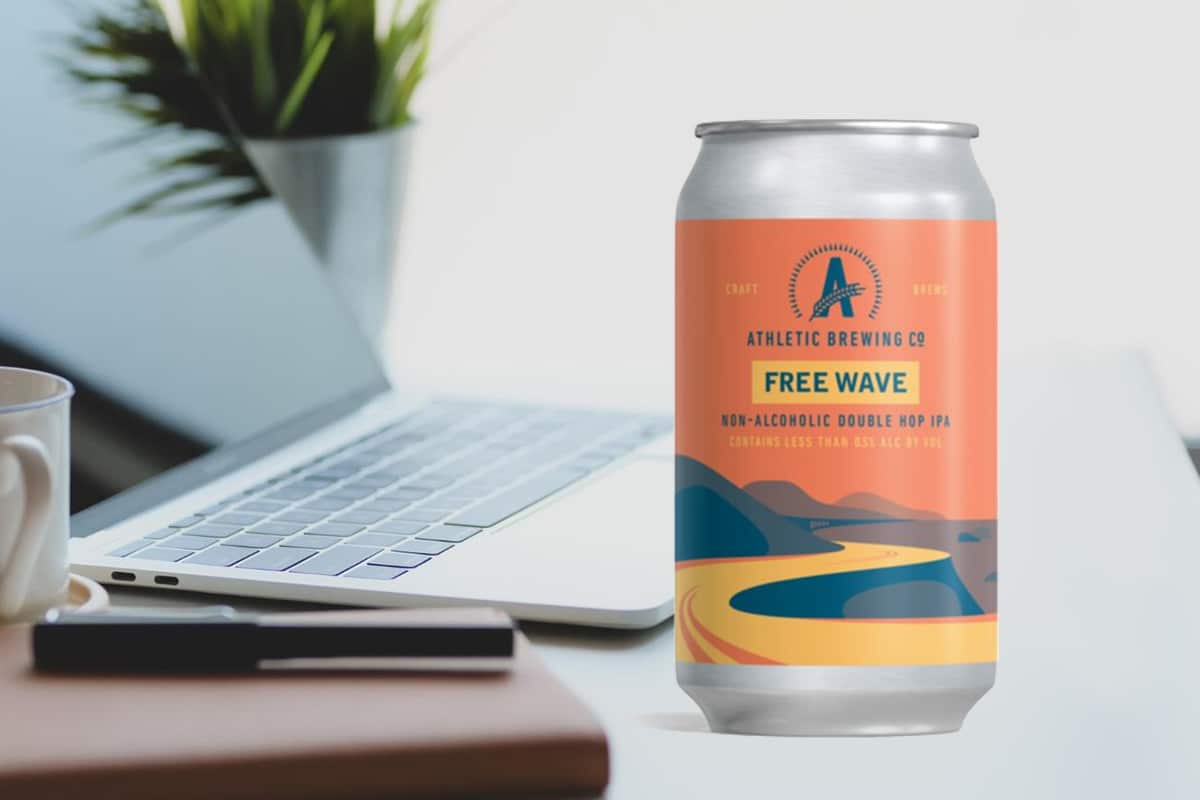 The aroma of Athletic Brewing's Free Way flavor is reminiscent of a combination of fresh and dank ingredients, including resin, grapefruit juice, and herbaceous lemon thyme notes.
The tea-like maltiness and faint hints of honey balance the overwhelming dryness on the palate, and the slight bitterness provides a lovely counterpoint.
3. Free Wave Hazy IPA
The Free Wave Hazy IPA Non-Alcoholic 6-Pack from Athletic Brewing is highly recommended for long car rides.
You may enjoy this beer with the wind in your hair and eyes wide open because, first of all, you can do it legally, and secondly, life is better when you're open to new experiences.
This sensational IPA is a hit with its bold flavors of Amarillo, Mosaic, and Citra hops. There are just 70 calories in each can, so if you're searching for something with a bit more taste, this could be it.
4. Upside Dawn Golden Ale
One may expect a "refreshing, clean, balanced, light-bodied" beer with "floral and earthy overtones" from Athletic Brewing's Upside Dawn Golden Ale. This is intended to be your ultimate relaxing beverage.
Upside Dawn has a complex aroma that hints at both grains and hops impressions, with traces of crisp grain and a little catty, fresh hop pellet aroma. In general, it's not too harsh or intrusive.
This has an earthy flavor profile that brings to mind lemon zest and lemongrass, with a moderate maltiness and a touch of sweetness.
All of these beers have a certain "worthiness" in their malt character; for those unfamiliar with home-brewing, "wort" refers to the sugary liquid left over after steeping the grains but before fermentation.
5. Run Wild IPA
Run Wild is meant to be mild and friendly rather than bold and intimidating in terms of flavor. Honey, black tea maltiness, wort, and a subtle sweetness all come through in the aroma.
Some may be surprised to find that the nose isn't really a star vehicle for hop aromatics, since there are some subtle florals and a thyme-like herbaceous ness.
The flavor is similarly mild, with a subtle honeyed sweetness and a hint of flowers. This is much milder in flavor than some of the other alcohol-free IPAs on the market.
When taken as a whole, the beer doesn't really scream "IPA," and instead reminds one of a classic, session-strength pale ale. Whatever the case may be, the flavor is mild and sweet, making it simple to appreciate.
What is the Athletic Brewing Company?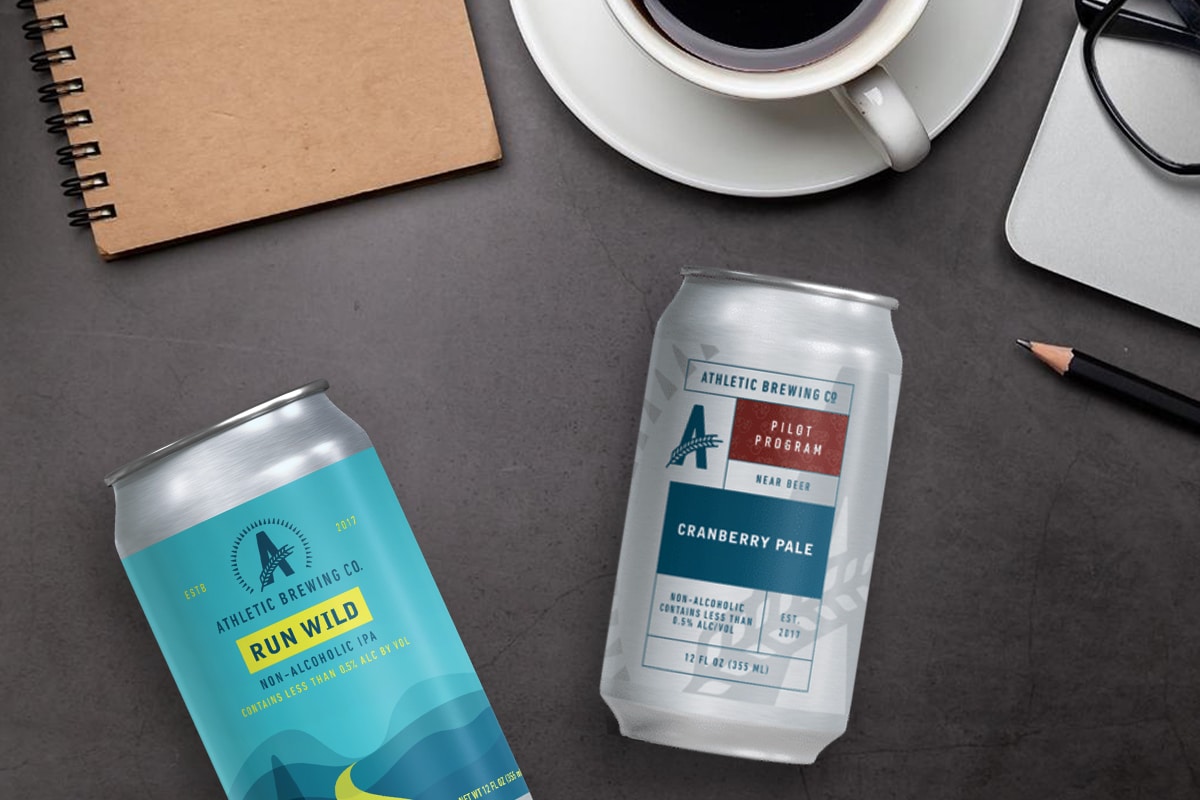 Beer's success at luring in those who don't drink alcohol has helped make it the most consumed beverage on the globe. Wonder how come a beer can be perfect for non-alcohol drinkers? Here's how.
Although beer often contains alcohol, brewers also provide non-alcoholic beer as an option for non-drinkers. In America, there's this pioneer company in providing non-alcoholic beers for non-alcoholic drinkers.
The Athletic Brewing Co. is among the first manufacturers of these amazingly satisfying non-alcoholic beers.
Athletic Brewing was founded in 2018 with the intention of making high-quality, alcohol-free artisan beers.
Despite the growing popularity of alcohol-free beers, no major brewery has yet produced one that could compete with the complex tastes of traditional craft beers.
Therefore, Bill Shufelt collaborated with veteran brewer John Walker to make a beer that would appeal to both beer drinkers concerned with their health and beer drinkers in general.
The two came together in the heart of Stratford, Connecticut, to create a series of handcrafted beers that are as firmly based on flavor as they are on skill.
A wide range of types, from hazy IPAs to hefeweizens and golden ales, are now part of their award-winning collection, which debuted to widespread acclaim in the beginning.
Takeaway
To cater to beer drinkers who, athlete or not, want to enjoy the famous alcoholic drink, but can't drink alcohol, Athletic Brewing developed a non-alcoholic beer.
We hope that the information provided above about the best flavors of Athletic Brewing helped you decide what flavor to try next.
Print
5 Best Athletic Brewing Flavors
Check out this list of the best Athletic Brewing flavors to try!
Author:
Prep Time:

1 minute

Cook Time:

1 minute

Total Time:

2 minutes

Yield:

1 Serving

Category:

Drink

Method:

Refrigerated

Cuisine:

Drinks
Instructions
Pick your favorite flavor
Click on the link to visit Pinterest
Buy items from your local store or online
Enjoy and share on social media!
Nutrition
Serving Size:

1 Serving

Calories:

70

Sugar:

0 grams

Sodium:

15 mg

Fat:

0 grams

Saturated Fat:

0 grams

Unsaturated Fat:

0 grams

Trans Fat:

0 grams

Carbohydrates:

14 grams

Fiber:

0 grams

Protein:

1 gram

Cholesterol:

0 mg
Keywords: Best Athletic Brewing Flavors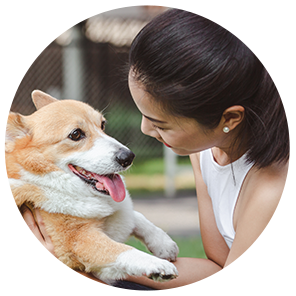 Hi, I'm Linda thanks for stopping by! We're so happy you're here. If you're a foodie and love to cook from home - you're in the right place..
LEARN MORE
Join the mailing list and receive our free newsletter!
Recipe Marker provides you with the best information about home cooking tips, recipes, ingredient substitutes and more. Check out our blog to see the latest articles.