4 Best Ways to Reheat Nachos (Updated 2023)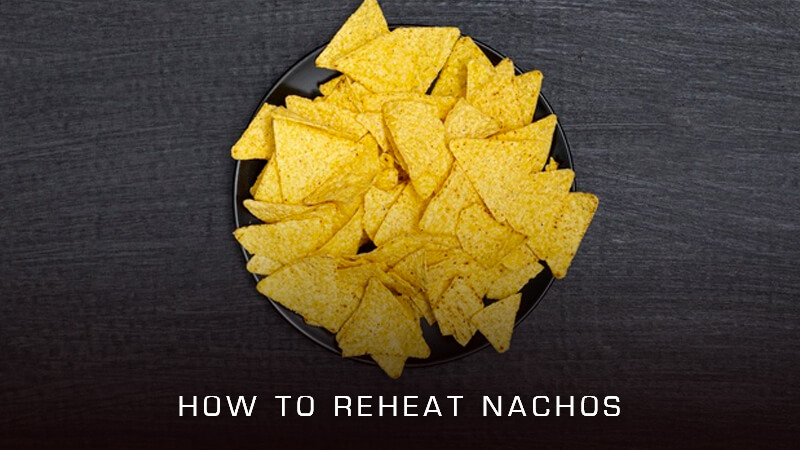 Want to learn how to reheat nachos? In this article, we talk about three ways you can reheat nachos in the kitchen. Keep reading…
Be it parties, family gatherings, or simply hanging out, nachos are a delicious and filling snack to serve. Their crunchiness, delightful toppings, and easy preparation make them a favorite for drinks, sleepovers, and football games.
The only problem with this mouth-watering dish is, the chips quickly lose their crunchiness.
There are a couple of ways to reheat leftover nachos and bring out their freshness and flavor. The reheating methods don't affect their taste or quality.
You simply need a few kitchen appliances and some added toppings.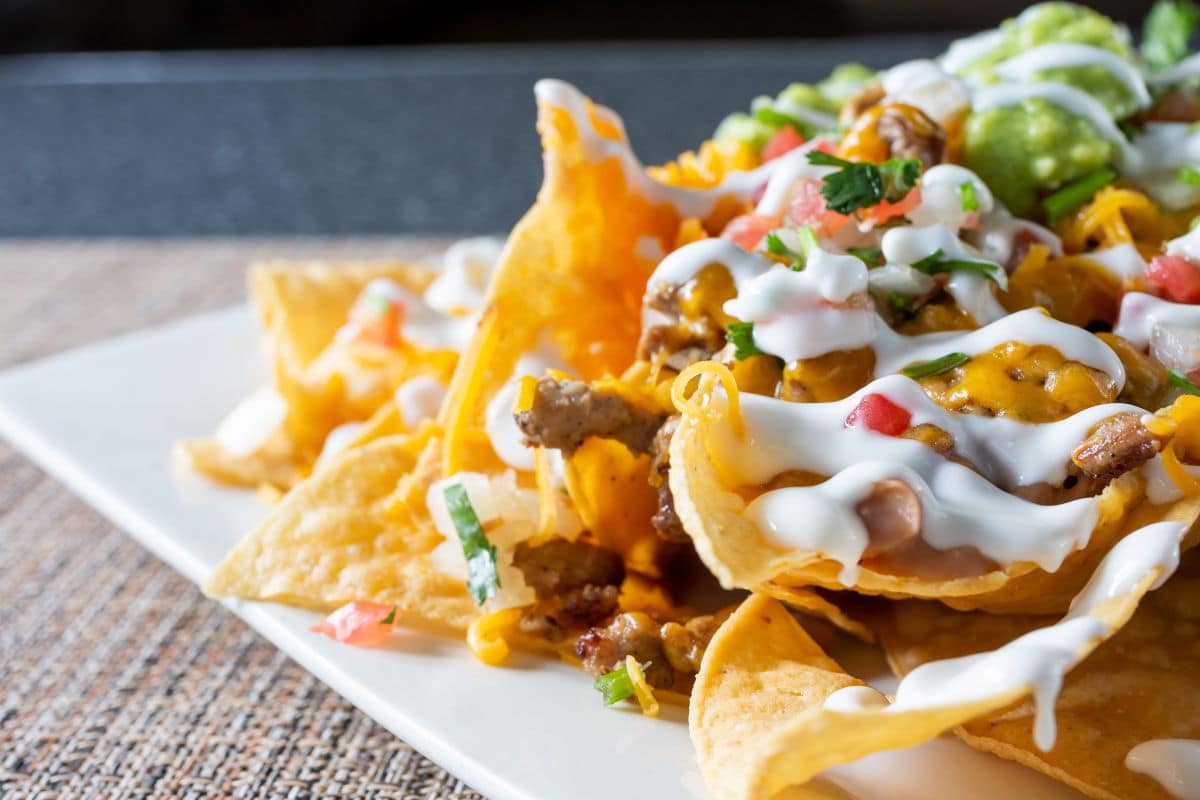 Learn how to reheat nachos with these handy tips:
Best Ways to Reheat Nachos at Home
There are three ways to reheat nachos; you can either use an oven, a skillet, a toaster, or a microwave. Let's walk you through each.
How to Reheat Nachos in an Oven
Here is how to reheat nachos in the oven so the chips will be crispy. Here are some items you will need to do this.
What you'll need:
Leftover nachos
Baking Tray
Aluminum foil
Step 1: preheat the oven to 275° F (You can adjust the heat higher or lower depending on your type of oven.)
Step 2: use an aluminum foil sheet and cover the top of the baking tray.
Step 3: lay out all your nachos over the baking tray and heat in the oven for five minutes. (If you increased the heat to over 275 degrees you may want to heat for only four minutes.)
Step 4: check on the status of the nachos to see if they met your desired crispiness. Keep in the oven for a few more minutes if required.
How to Reheat Nachos in a Skillet
Here is how to reheat nachos using a skillet. Here are some items you will need to do this.
What you'll need:
Leftover nachos
Cast iron skillet
Aluminum foil
Step 1: When using a skillet to reheat nachos, you need to cover the skillet with aluminum foil. This will retain the crusty texture of the snack and the aluminum foil will also help get rid of moisture that comes with heating.
Step 2: Spread the nachos evenly on top of the aluminum foil on the skillet.
Step 3: Turn on the burner to medium heat and cook for 5 minutes or until the cheese is melted.
Step 4: Let cool and then carefully remove the nachos from the skillet and enjoy.

How to Reheat Nachos in a Toaster Oven
Another way of reheating leftover nachos is by using a toaster oven. This appliance works the same as the oven but accommodates a smaller portion of the snack.
Here are some items you will need to do this.
What you'll need:
Leftover nachos
Baking tray
Aluminum foil
Toaster oven
Step 1: Before popping inside the toaster oven, make sure to remove the cold toppings.
Step 2: Add a sheet of aluminum foil on top of a baking tray.
Step 3: Spread out leftover nachos evenly on the aluminum foil. The aluminum foil will help get rid of the moisture.
Step 4: Preheat the oven to 300 degrees. Once the toaster has been preheated add the baking tray to the toaster.
Step 5: Reheat nachos for about 5 to 10 minutes. Checking often to ensure the nachos aren't overcooked.

How to Reheat Nachos in a Microwave
Probably the simplest way to reheat nachos is by using a microwave. The only downside of this method is the nachos end up soft and soggy.
Here are some items you will need to do this.
What you'll need:
Leftover nachos
Microwave
Step 1: Add nachos on a microwave-safe plate.
Step 2: Since microwaving nachos is not the ideal way to reheat it, then simply add more cheese to turn it into a casserole served in a bowl.
Step 3: Start with microwaving for about 1 minute. Make sure you monitor the nachos closely to see when the cheese melts. Feel free to stop the microwave sooner to prevent it from overcooking. Basically, there's no specific time needed, but as soon as the cheese melts, they are ready.
Making a Perfect Batch of Nachos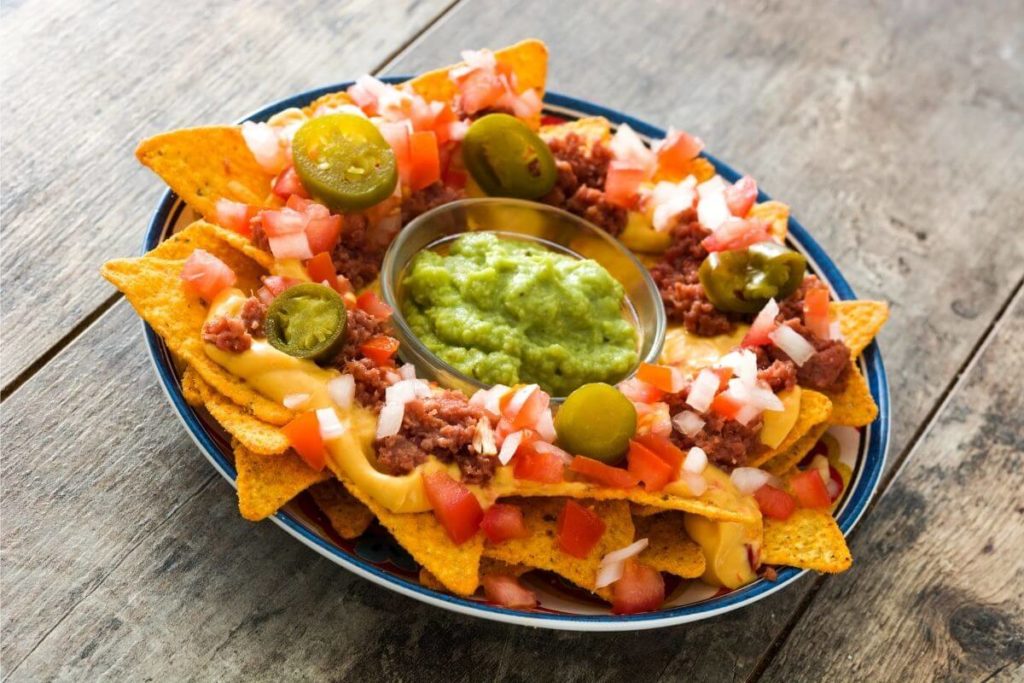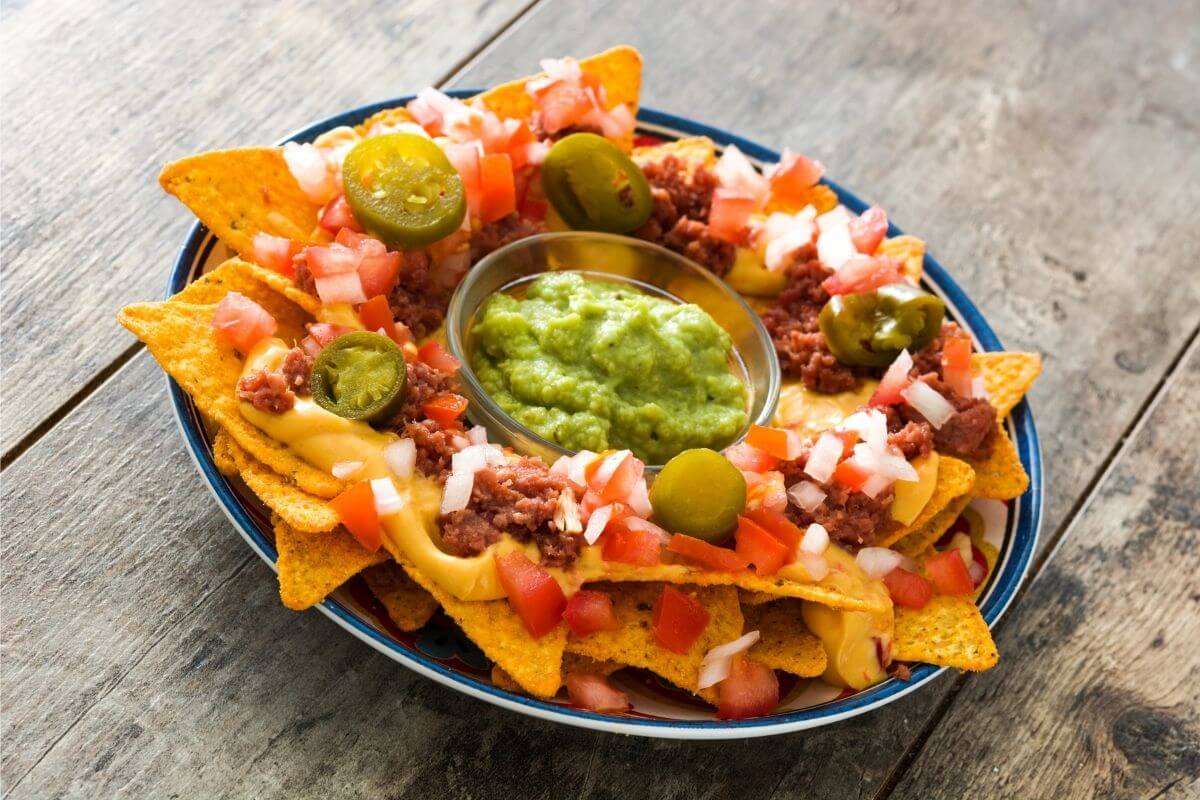 The thing with making nachos is, you can easily mess up if you're not careful. The first mistake is choosing the wrong chips.
According to Food Editor Dawn Perry, the best chip to use is a thick and sturdy tortilla chip. Because these are thicker compared to other types of chips, reheating won't cause sogginess.
Another thing to consider is the layering of toppings.
Choose a perfect combination of cheeses and hot and cold toppings like meat and beans. You can easily mess up with the wrong choice of toppings that will spoil the taste of your nachos when you reheat everything.
It is recommended to separate the cold and hot toppings so everything goes well.
For the cheese, make sure to choose something with oozy-melty quality that does not contain stabilizers. The ones available in the grocery store which are packed and pre-shredded are not an ideal choice.
It's best to shred your own cheese so it melts quicker without overdoing chips when heating them.
A Great Nacho Recipe
Nachos are not only about chips, shredded cheese, jalapeños, and smoldered meat bits. There is more to this recipe that you can serve during family gatherings and other occasions.
For starters, you need to consider who will consume the dish so you know what kinds of toppings to include.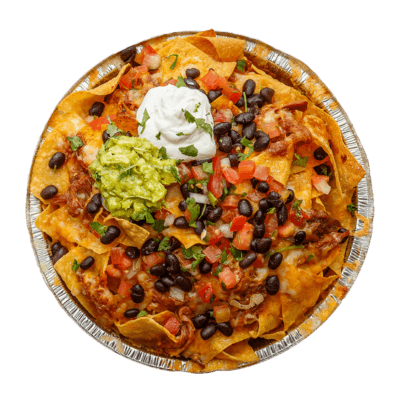 For kids, a simple nacho recipe with minimal ingredients is recommended.
These Avocado Nachos are one of the kids' all-time favorites and you only need a couple of ingredients to get started.
Here's what you need:
Nacho Chips
Salt and Pepper to taste
Red Onion
Sliced Avocado
Sour Cream
Sugar
Chopped Tomatoes (optional)
Follow These Steps:
Step 1: Heat the grill and place the chips on a plate.
Step 2: Top the nacho chips with cheese of any kind.
Step 3: For the salsa, you can mix the chopped tomatoes with red onion, salt, pepper, and sugar.
Step 4: Spread salsa evenly onto the nacho chips.
Step 5: Let it grill for three to four minutes or until the cheese melts.
Step 6: Serve with sliced avocado and sour cream for added flavor.
Bottom Line
It can't be denied that nachos are a delicious dish that can be served no matter the occasion. Even with basic ingredients, this dish can taste wonderful without too much effort in the kitchen.
The taste will rely greatly on the types of ingredients and the way you cook them.
For reheating nachos, you have several options—microwave, skillet, or oven, whichever is available in your home. Just take note of the tips stated above to reheat nachos without leaving them soggy or overcooked.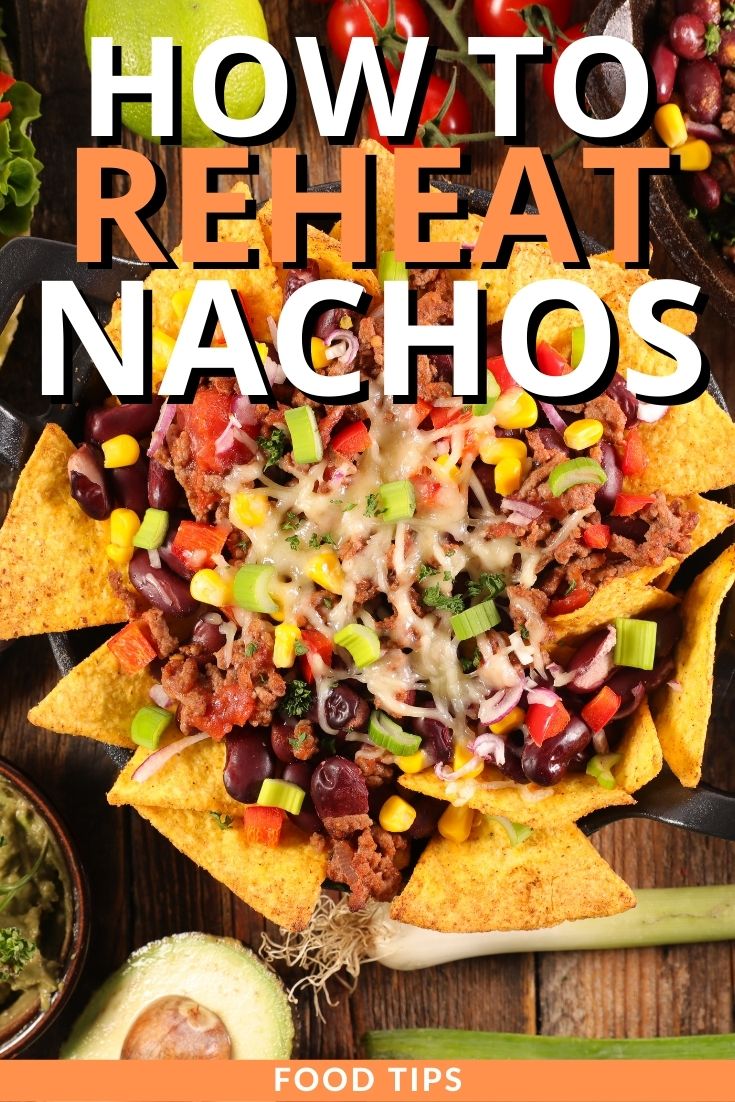 Print
How to Reheat Nachos in Air Fryer
Surprise yourself by reviving soggy leftover nachos into a delectable crisp bite! It only takes a few minutes and saves you the trouble of cooking a meal/snack.
Here's how to reheat nachos in an air fryer to make it taste as close as the freshly-made batch! 
Author:
Prep Time:

5 minutes

Cook Time:

6 minutes

Total Time:

11 minutes

Yield:

2 servings

Category:

Reheat

Method:

Air Fryer

Cuisine:

Meal
Cooking Spray
Fresh Nacho chips
Leftover Nachos
Shredded cheese (optional)
Instructions
Preheat the air fryer for 5-7 minutes at 370° F.
Coat the air fryer basket with cooking spray.

 

Arrange fresh nacho chips in a single layer to form the base.
Layer with the leftover nachos (while removing the cold toppings as much as possible).
Top with some more fresh nacho chips. Then, air fry for 5 minutes.
Top with shredded cheese and air fry for a minute to melt the cheese.
Serve immediately topped with salsa, guacamole, and sour cream!
Notes
To keep the nachos from drying out or getting overcooked while reheating, you can oil-spray them.
If you notice some drippings, you can assemble the leftover nachos in a pie pan and place it in the air fryer pan. Lining the air fryer pan with foil sheets works too.
Keywords: How to Reheat Nachos in Air Fryer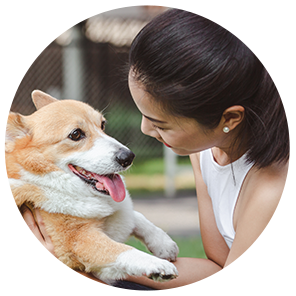 Hi, I'm Linda thanks for stopping by! We're so happy you're here. If you're a foodie and love to cook from home - you're in the right place..
LEARN MORE
Join the mailing list and receive our free newsletter!
Recipe Marker provides you with the best information about home cooking tips, recipes, ingredient substitutes and more. Check out our blog to see the latest articles.