5 Best Beatbox Drink Flavors (Ranked)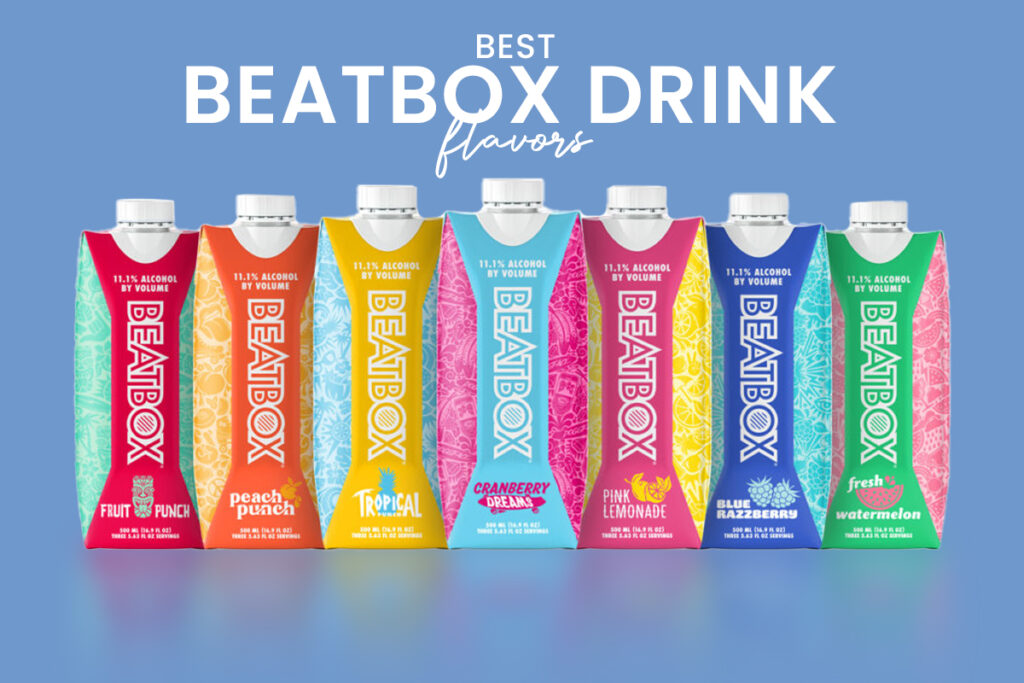 Are you trying to decide which Beatbox drink to try next? We share a list of the most popular Beatbox flavors below.
A party won't be complete without a cocktail. That glass of flavorful beverage with a very minimal amount of alcohol comes in a wide variety of colors, such as pink, blue, and green–indeed a cocktail that hypes the party!
But did you know that you can get your favorite cocktail in eco-friendly packaging?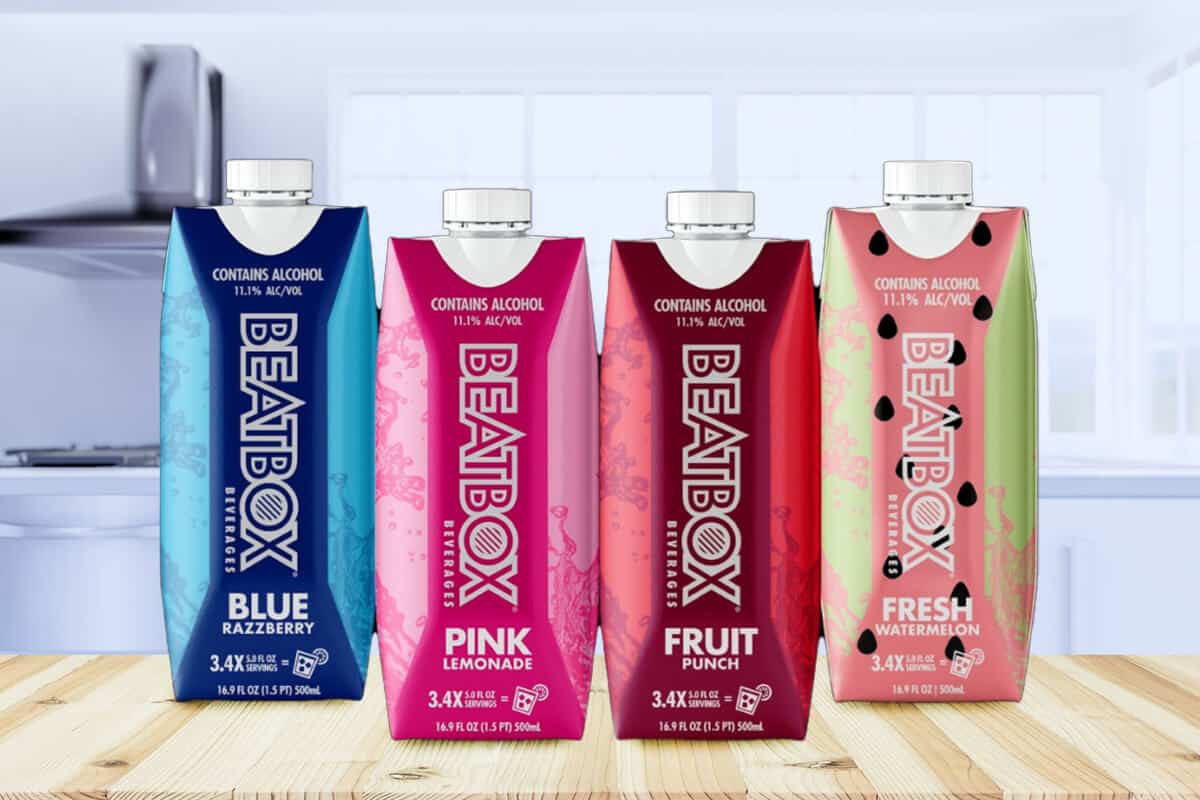 Yes! A business based in Austin, Texas has developed the most exciting cocktail invention that allows consumers to carry their favorite cocktails wherever they want, without the danger of breaking glass.
Let's find out more about the best Beatbox Drink flavors.
Best Beatbox Drink Flavors
1. Blue Razzberry
Some people just don't like blue raspberry flavors, but BeatBox Beverage shocked them by releasing a Blue Razzberry flavor.
In fact, many young consumers are now hopping on the TikTok trend of freezing the Blue Razzberry before drinking them.
By deep-freezing this raspberry-flavored cocktail, they evoke fond memories. This unique beverage carries exactly 11.1% alcohol and costs $59.99 for a case of 12.
2. Fresh Watermelon
If you're someone who enjoys the watermelon flavor, then this BeatBox Fresh Watermelon is for you.
You will surely enjoy the combination of a ray of sunshine and the breeze of the ocean beach with its mixed flavor.
It's best to take it after chilling it in the fridge or packing an ice cube into it. Add some sugar if you want to increase the flavor. It has an alcohol content of 11.1% and retails for $59.99 for a case of 12.
3. Peach Punch
Some consumers who tried the peach flavor said that the flavor is more aggressive than that of the other flavors. Others compare it to juice in terms of its refreshing flavor.
A lot of people have voiced their view that the liquor flavor is particularly prominent when compared to other BeatBox beverages.
This alcoholic beverage packs the same 11.1% punch as its competitors and retails for the same price which is $59.99 for a case of 12 cans.
4. Fruit Punch
The younger generation can't get enough of BeatBox Fruit Punch flavor. On the other hand, there are many people who claim that it doesn't taste like a tropical punch.
However, others have compared it to fruit punch and blue raspberry, pointing out that the latter two can be made far better by adding sparkling water and bam.
It costs $59.99 and has an alcohol content similar to comparable beverages, about 11.1%.
5. Pink Lemonade
People nowadays worry about their fitness, therefore they avoid unhealthy ingredients like cane sugar and gluten.
For whatever reason, this alcoholic drink became a hit with individuals of all ages. Beatbox Beverage has been praised by customers who have said they check the label to determine if it contains sugar.
Others may find that the pink lemonade dilutes the sour flavor too much for their tastes. Blue raspberry and fruit punch won the vote.
But trust in the preferences of the masses. It's the same as the rest in that it has 11.1% ABV and costs $59.99 for a case of 12.
What are BeatBox Beverages?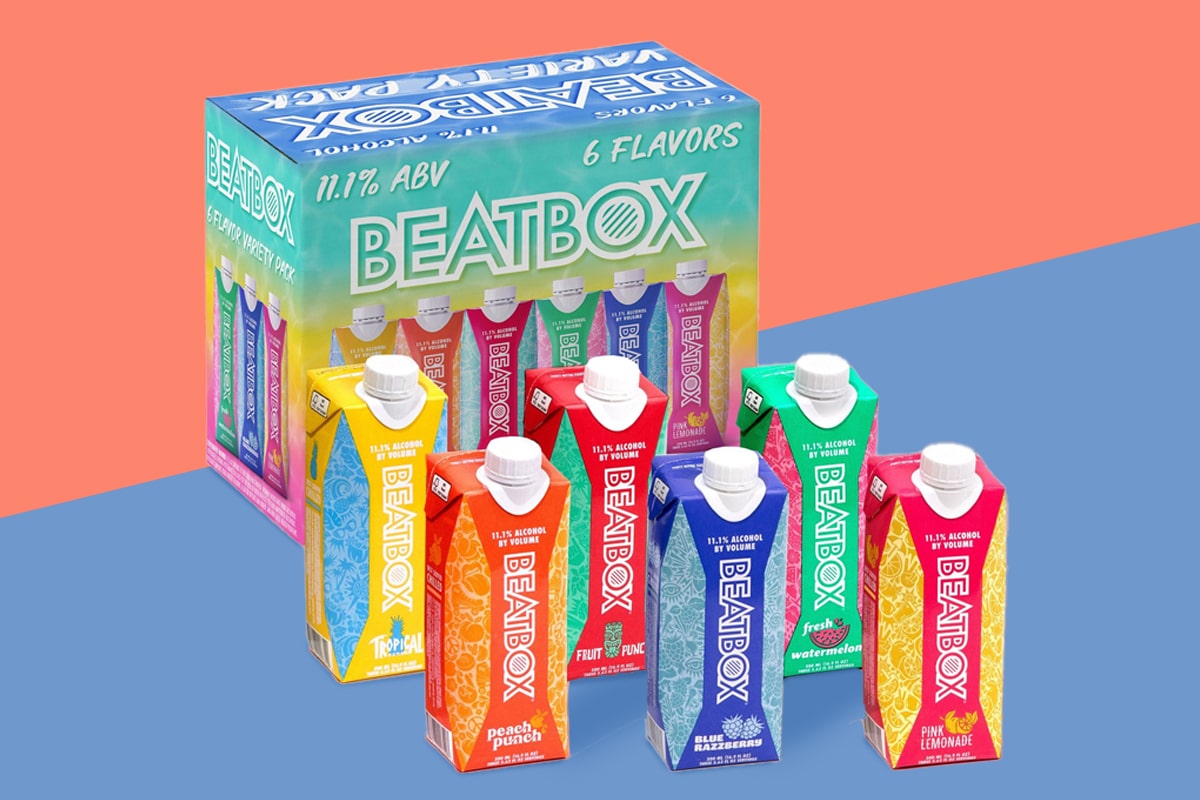 The founders of BeatBox Beverages were brought together by a mutual passion for music and the pioneering spirit of Austin, Texas.
From there, they set out to create an experience that took the concept of "party" to a whole new level by combining elements such as "friends" and "fun."
An individual box of Beatbox Beverage has many tastes, but only two are readily distinguishable.
There is no added sugar, but there may be some calories and alcohol content of about 6%, making it stronger than most strong seltzers. Some summertime flavors, such as peach, pink lemonade, and tropical, have about 90 calories per serving.
The Hard Punch variation shares the same fruity flavors as the original but has nearly double the alcohol content.
These lightweight and squeezable pouches may hold up to 16 ounces of liquid, evoking a sensation, not unlike that of consuming a juice box.
Even though Beatbox drinks are competent at handling it, advertising your business to youngsters or individuals over the age of 21 is difficult these days.
They understand how to get the attention of the masses, and as a result, they are aware that the vast majority of people care about using natural materials and keeping things in sustainable way.
From the beginning, the company's intention was to recycle and repurpose materials since they cared about the environment and didn't want to cause any harm.
They were aware of the harm that discarded plastic may do to ecosystems.
They also began to avoid it. Beatbox Beverages, inspired by the success of similar initiatives in other industries, has begun channeling a percentage of its profits into plastic waste reduction and charitable partners working to improve environmental conditions.
Where to Buy BeatBox Drink?
Now that we've shared some information about BeatBox and some popular flavors to try. You're probably wondering where you can buy BeatBox.
BeatBox is growing in popularity and can be purchased at many local convenience stores or gas stations.
Some popular liquor stores and locations where you can buy BeatBox include:
7 Eleven
Circle K
Quicktrip
Total Wine & More
You can also use the BeatBox store locator to find a store near you.
Conclusion
Indeed, BeatBox has developed a game-changer for alcoholic beverages with their cocktails. We hope that the information above has helped you determine what BeatBox Beverages cocktail flavor to try next.
5 Best Beatbox Drink Flavors
Check out this list of the best Beatbox flavors to try!
Author:
Prep Time:

1 minute

Cook Time:

0 minutes

Total Time:

1 minute

Yield:

1 serving

Category:

Drinks

Method:

Refrigerate

Cuisine:

Drinks
Instructions
Pick your favorite flavor
Click on the link to visit Pinterest
Buy items from your local store or online
Enjoy and share on social media!
Nutrition
Serving Size:

1 serving

Calories:

130

Sugar:

7 g

Sodium:

0 mg

Fat:

0 g

Saturated Fat:

0 g

Unsaturated Fat:

0 g

Trans Fat:

0 g

Carbohydrates:

8 g

Fiber:

0 g

Protein:

0 g

Cholesterol:

0 mg
Keywords: Best Beatbox Flavors
Hi, thanks for stopping by! We're so happy you're here. If you're a foodie and love to cook or bake - you're in the right place.
LEARN MORE
Join the mailing list and receive our free newsletter!
Recipe Marker provides you with the best information about home cooking tips, recipes, ingredient substitutes and more. Check out our blog to see the latest articles.